Cafe Margaret: Seoul dessert cafe brings its beloved cube pies to Singapore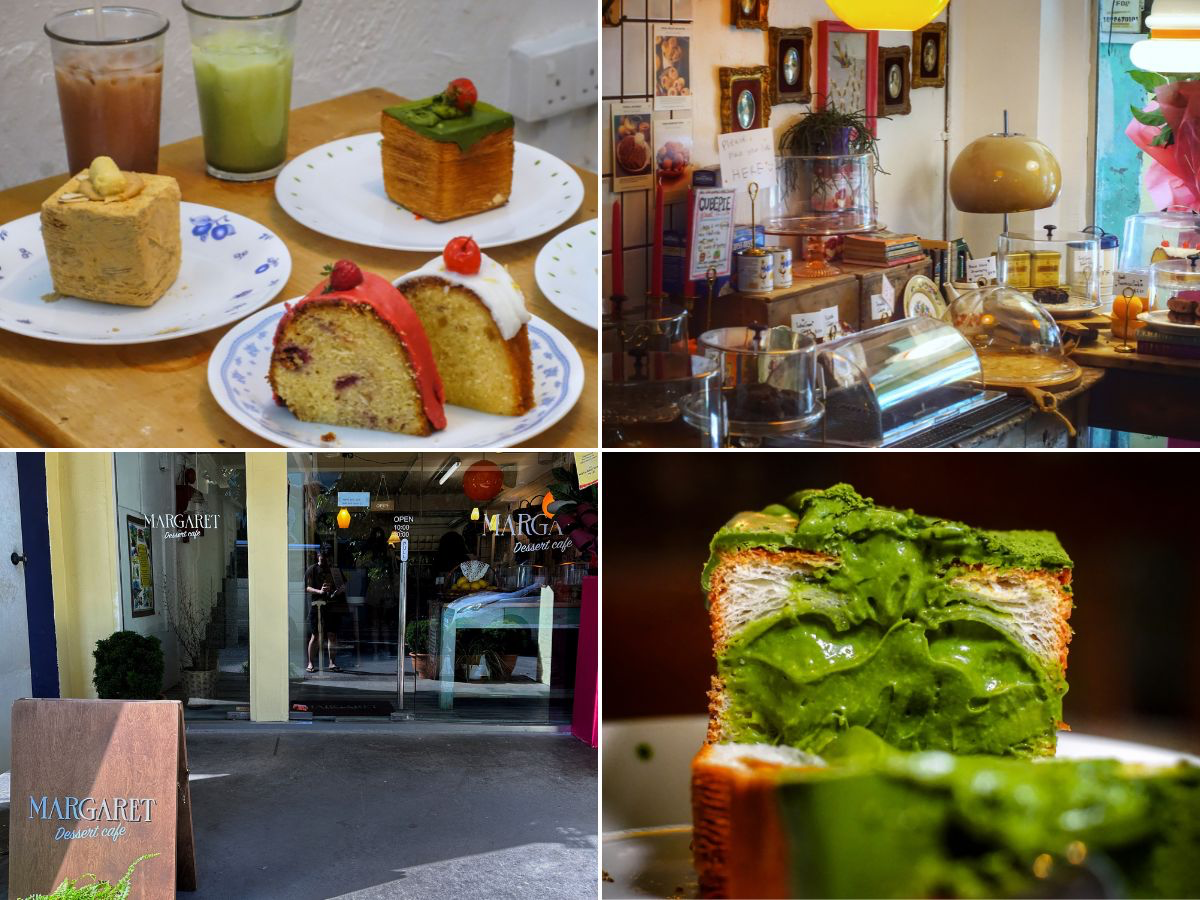 Just returned from holidays and having withdrawals from Seoul's quaint cafes and pretty bakes? We've got just the remedy for you: Cafe Margaret's first Singapore outlet.
If you haven't heard, the popular Seoul dessert cafe has just opened its first outpost outside of South Korea.
Cafe Margaret originates from Yeonnamdong in Seoul, near the popular Hongdae district, and is known for its pastries — the unique cube pies in particular.
Many cafe-hoppers also flock to the Insta-worthy cafe to get their OOTDs in.
The cafe is set within a cosy two-storey house that's charmingly decorated with rustic touches, and even boasts a picturesque front porch view.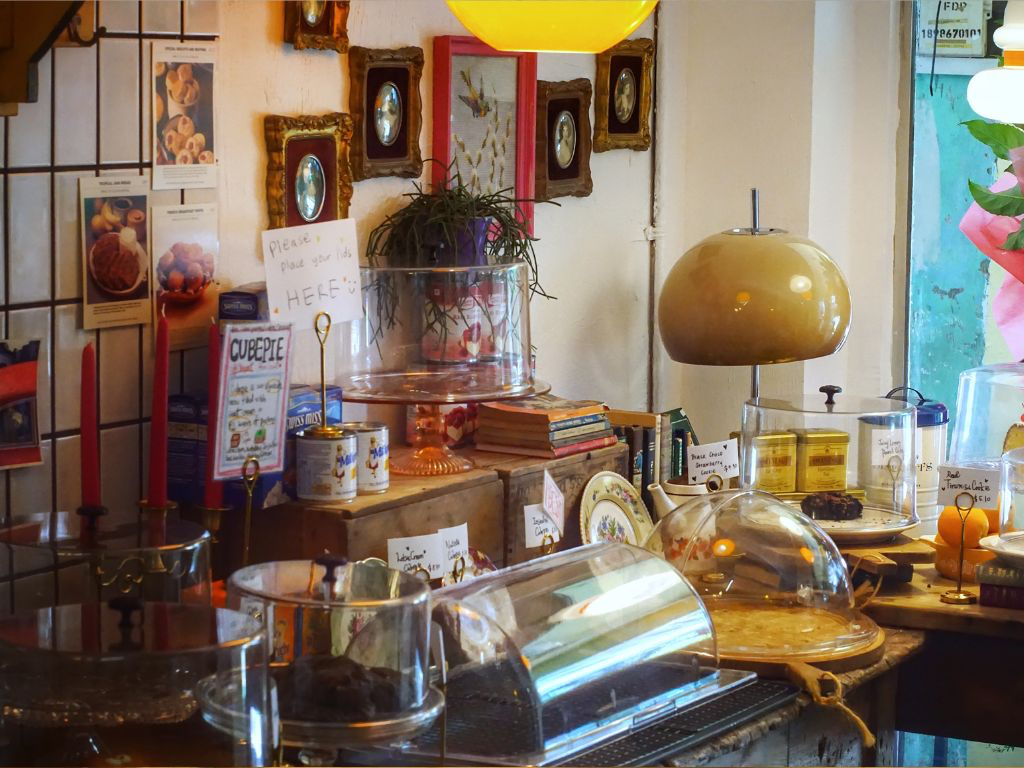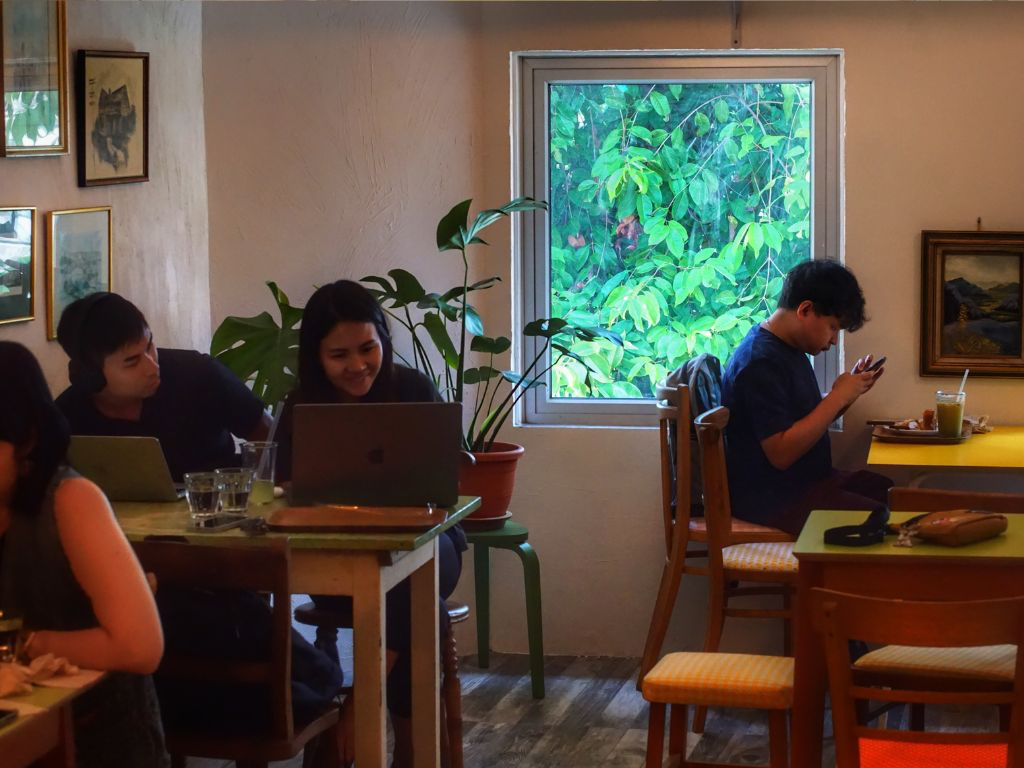 Now decked out in whimsical trinkets, vintage frames and wooden shelves, the Bugis shophouse sports the same homely vibe as Cafe Margaret's flagship store in Seoul.
The first storey is laid out more like a cottage living room, with its confectioneries displayed among odds-and-ends, tchotchkes and more. It's laid out in the open for self-service, though, so be prepared to help yourselves.
Then, head upstairs for seats galore. All the dining happens here, amid an array of chicly worn-out furniture, reminiscent of a rustic cottage from your childhood fairy tales.
While the menu isn't as extensive, guests will still be treated to a variety of Cafe Margaret classics at the Singapore outlet, including its signature cube pie.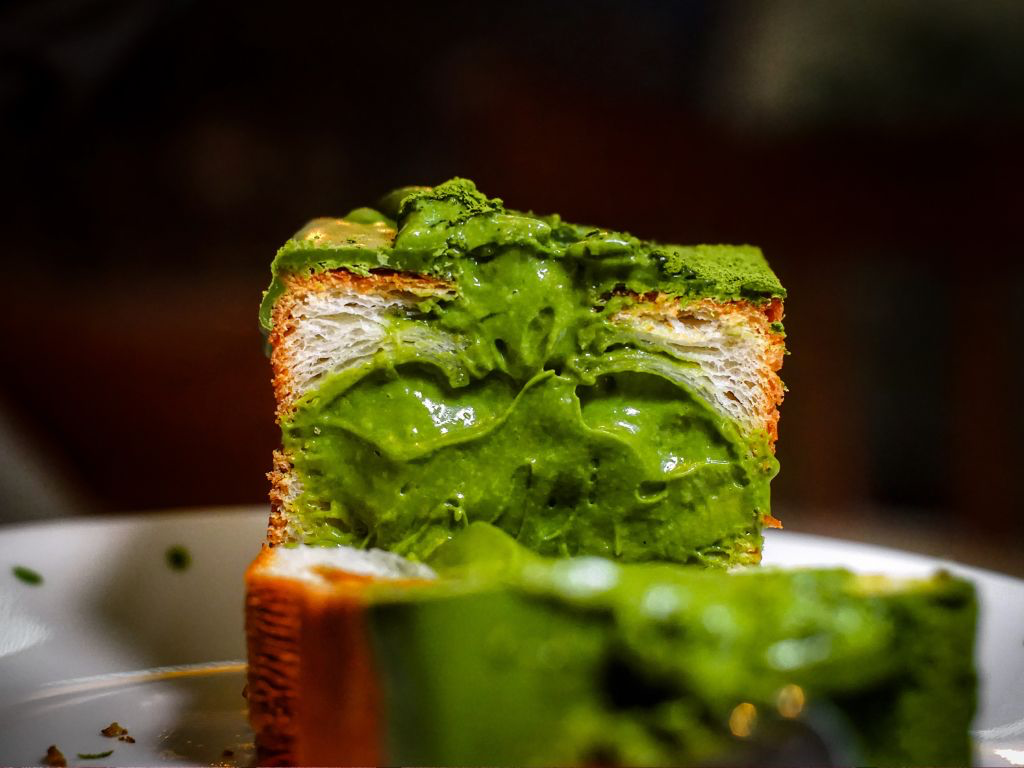 Despite the name, though, the cube pie isn't really a pie. Instead, it is more similar to a cubed croissant, not unlike the circular croissant rolls that were trending in Singapore last year.
It features a flaky, 72-layer exterior of laminated pastry that breaks open to reveal a glut of various fillings.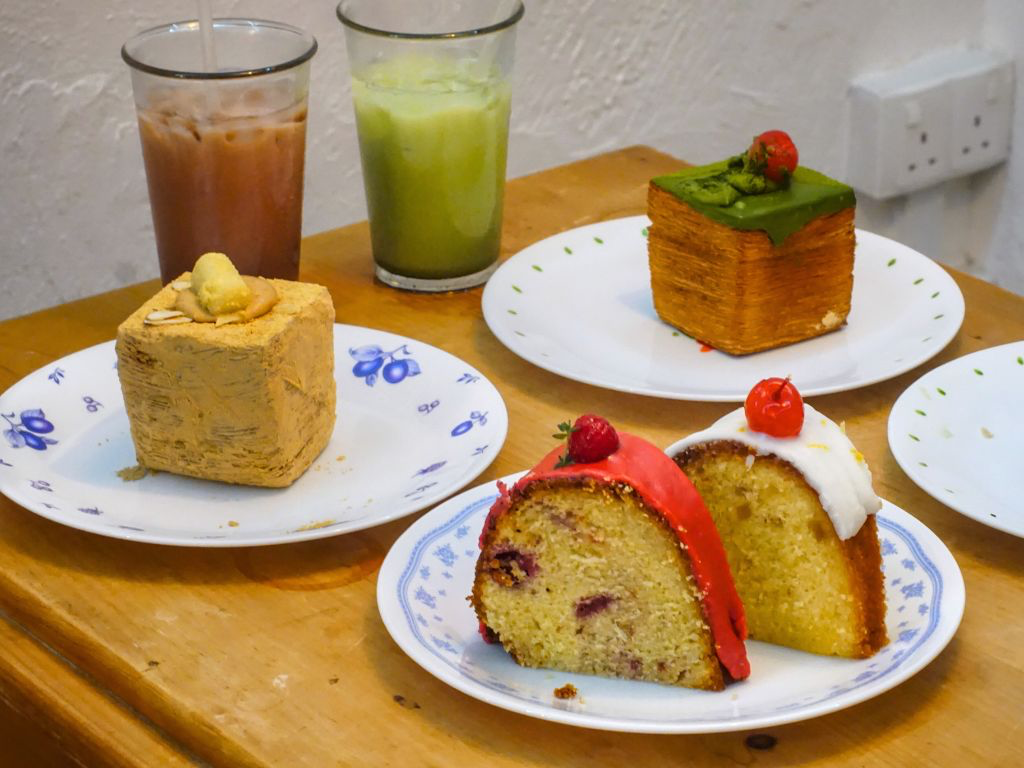 They are available in flavours such as matcha cream (S$8.30), lotus cream (S$8.30) and real vanilla (S$7.80).
But those craving a more nostalgic taste of Korea should get the injeolmi (S$8.30), which comes dusted in soy bean powder and is absolutely loaded with fragrant cream.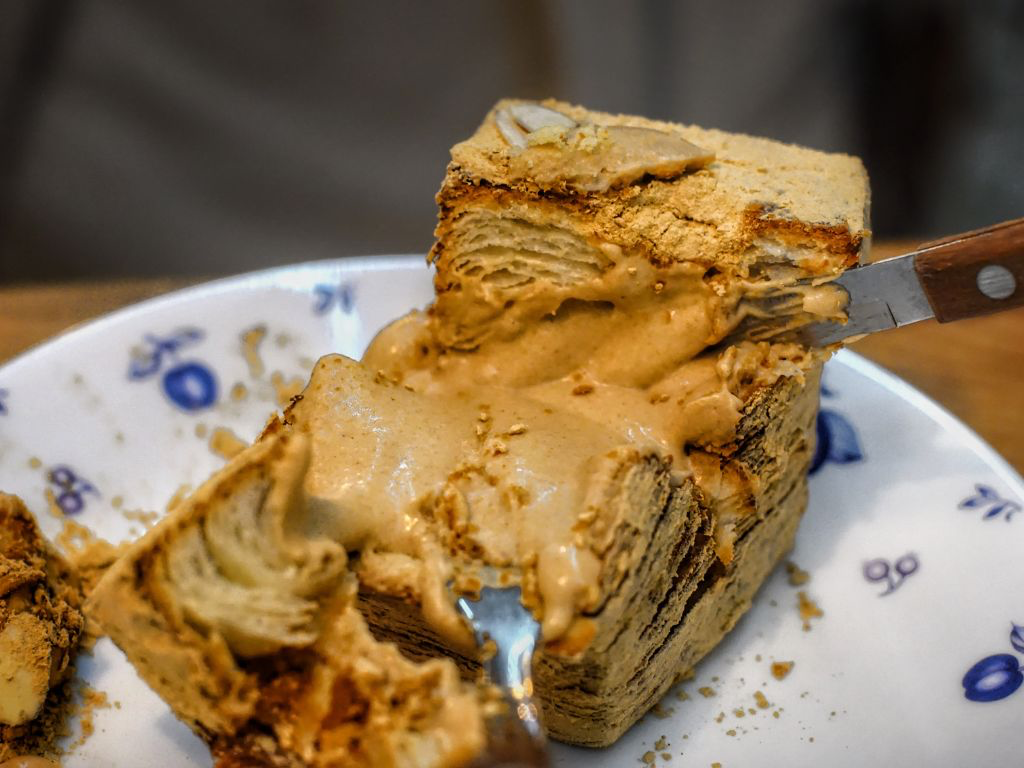 Other than the picturesque cubes, another popular item at Cafe Margaret is its cookies.
Unlike your usual run-of-the-mill cookies, they come in a myriad of unique flavours such as red velvet cheesecake ($5.10) and black chocolate strawberry ($4.90).
There will also be exclusives to Cafe Margaret's Singapore outlet — juicy lemon (S$7.50) and raspberry (S$7.50) pound cakes.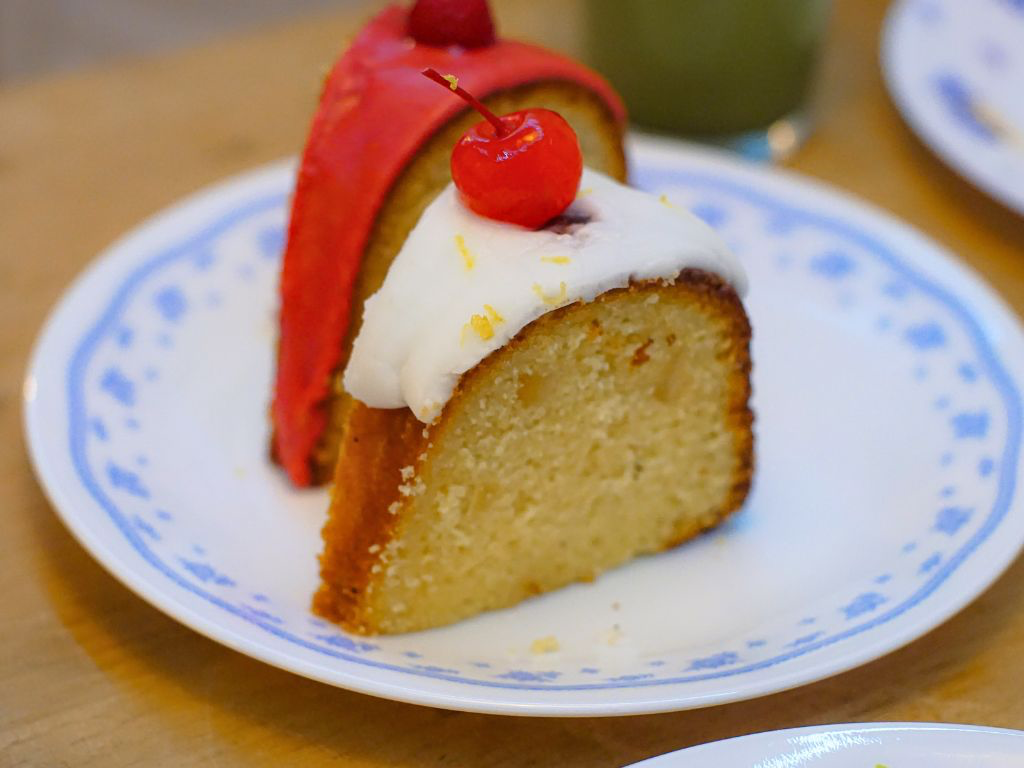 Moist, spongy and extra tangy, these are the perfect complement to the other bakes, which tend towards heavier, more intense flavours.
There are also an assortment of drinks available on Cafe Margaret's menu but the matcha latte (S$7.50) we had was slightly too cloying for us.
Cafe Margaret (Singapore)
32 Bali Lane
Nearest MRT station: Bugis
Open: Monday to Sunday (10am to 8pm)
32 Bali Lane
Nearest MRT station: Bugis
Open: Monday to Sunday (10am to 8pm)
---