Ssada Gimbab: New restaurant selling homely Korean everyday food at Bukit Timah Shopping Centre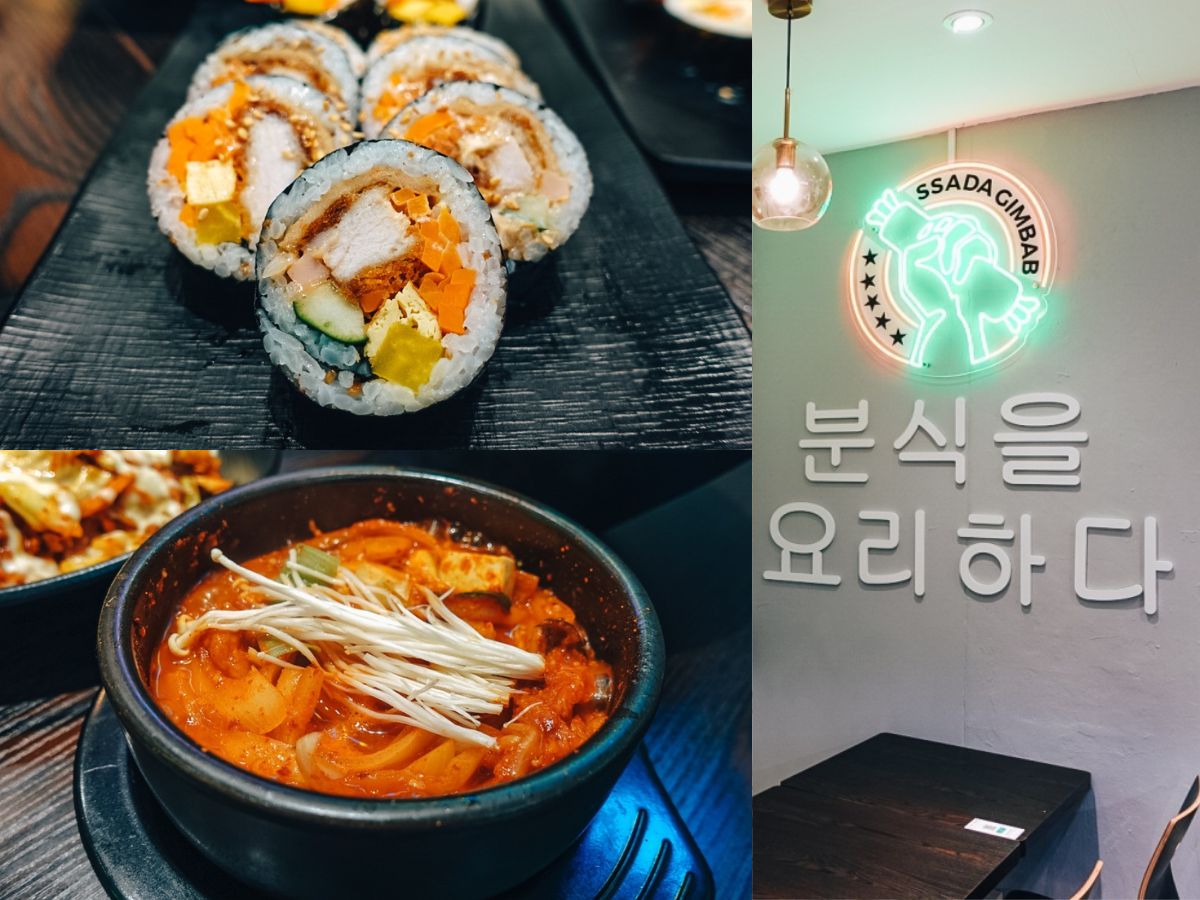 When Netflix's Extraordinary Attorney Woo first aired last year, I found myself searching high and low for kimbap in Singapore as the titular character had this homely dish almost every episode.
What I found was that most places selling kimbap in Singapore were either home-based or they had limited kimbap varieties.
These shops also didn't have the whole experience of seeing your kimbap rolled by hand right in front of you.
Enter Ssada Gimbab, the newest Korean bunsik restaurant (everyday Korean food) on the Bukit Timah block, an area that has gained a reputation for being a mini Koreatown. 
Now, Ssada Gimbab doesn't have an ajumma rolling kimbap at the window. 
But it comes close, with a true-blue Korean ajumma making your kimbaps to order right next to the till, instead of back in the kitchen.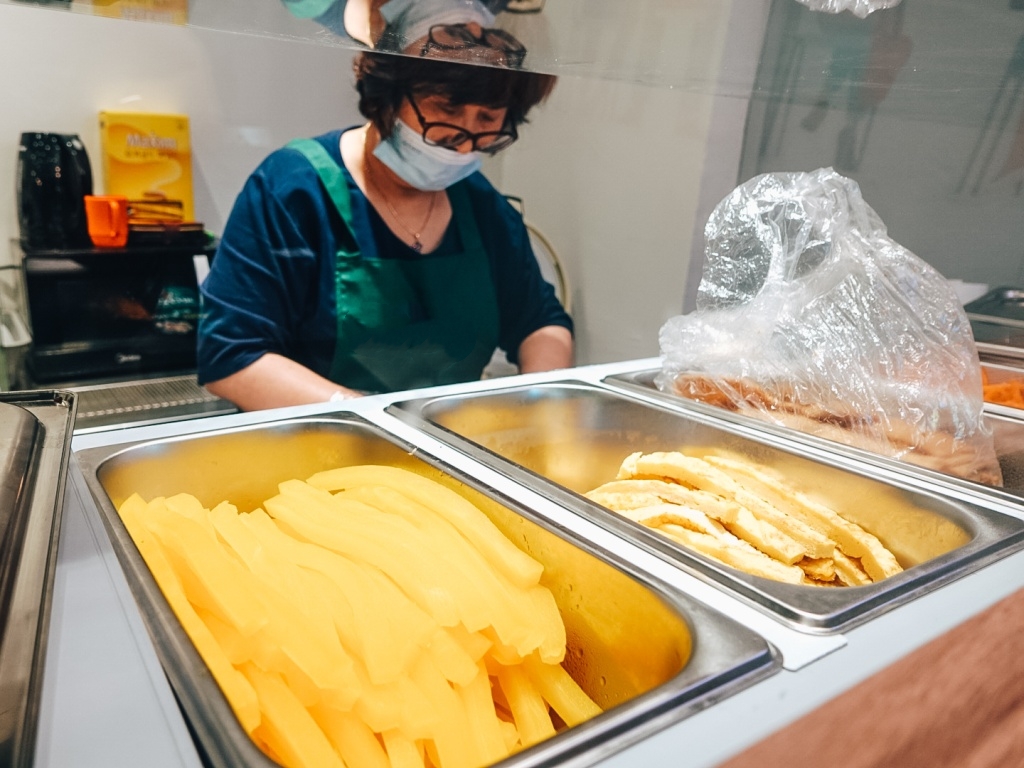 How Ssada Gimbab Singapore started
If you find that the name Ssada Gimbab rings a bell, Ssada Gimbab in Singapore takes inspiration from the Ssada Gimbab stores in Korea, but has customised its menu to fit local tastes.
The shop is the brainchild of Jerlin Toh, a 30-year-old Singaporean who is married to a Korean. Ssada Gimbab Singapore opened on June 1 at Bukit Timah Shopping Centre.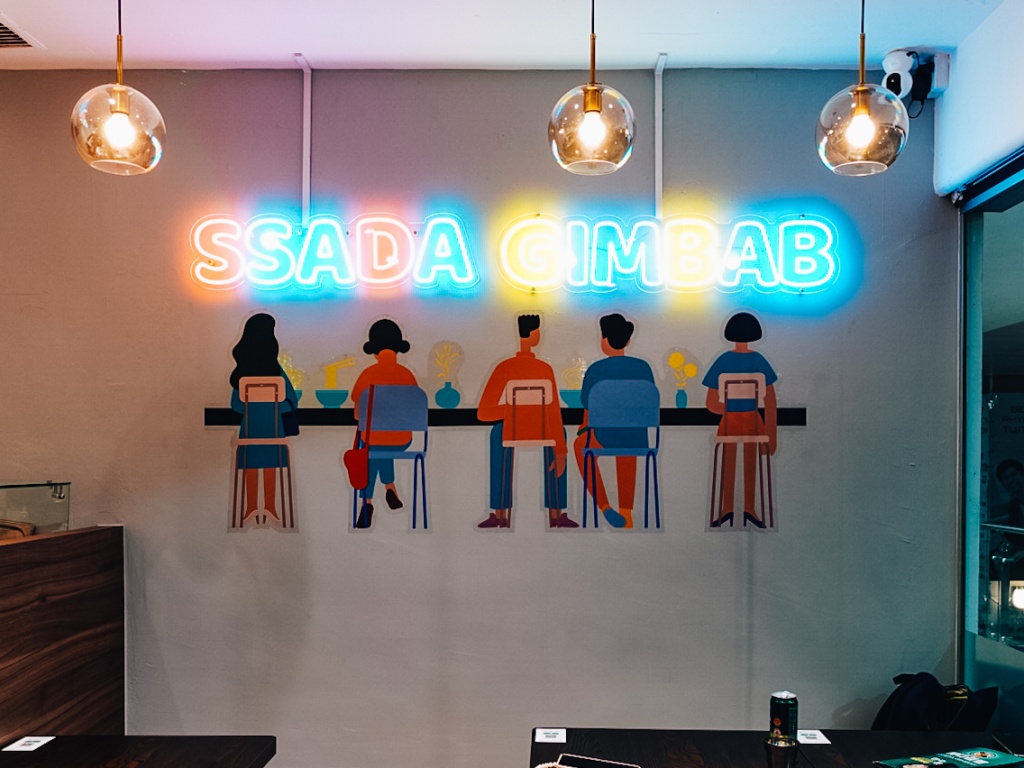 Backed by her in-laws' extensive Korean F&B experience, numbering in the decades, Toh hopes that she can bring affordable, authentic Korean bunsik to the Singapore crowd through Ssada Gimbab.
Toh is a beautician by profession and left her job to devote her time towards running Ssada Gimbab together with her in-laws. 
The multilingual speaks fluent English, Chinese and Korean and you can see her seamlessly switch between languages, depending on the clientele, with much ease.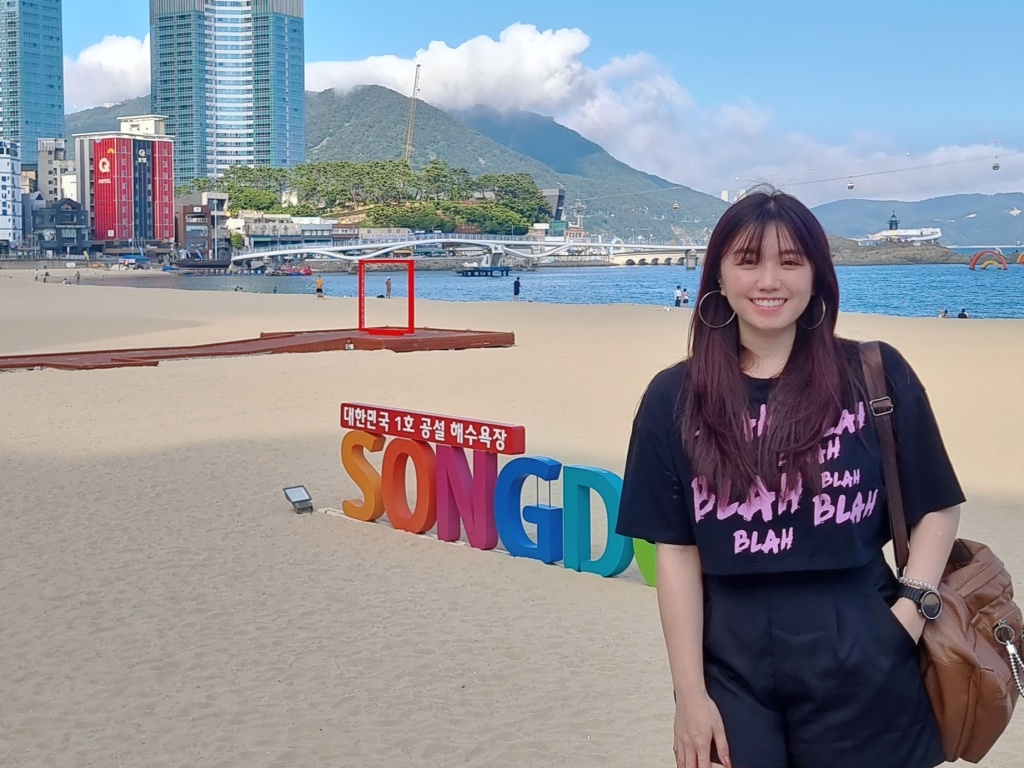 The kitchen is run by her brother-in-law, Song Ji Young, 33, who has worked in restaurants in Korea and Singapore. Song also used to run a bunsik restaurant, pre-Covid, in Seoul. 
Since its opening at the start of the month, Ssada Gimbab in Singapore has seen a steady stream of customers — both locals and Koreans — despite its relatively quiet location in an old mall. 
Toh attributes the traffic to word-of-mouth recommendations and its differentiated bunsik menu offerings as opposed to its neighbours, which lean more towards Korean barbecue. 
Trying out Ssada Gimbab's menu 
Off the bat, we knew we had to try the more unique Ssada Gimbab menu items and dove into its Salad Gimbab (S$9) and Mala Pork Gimbab (S$11).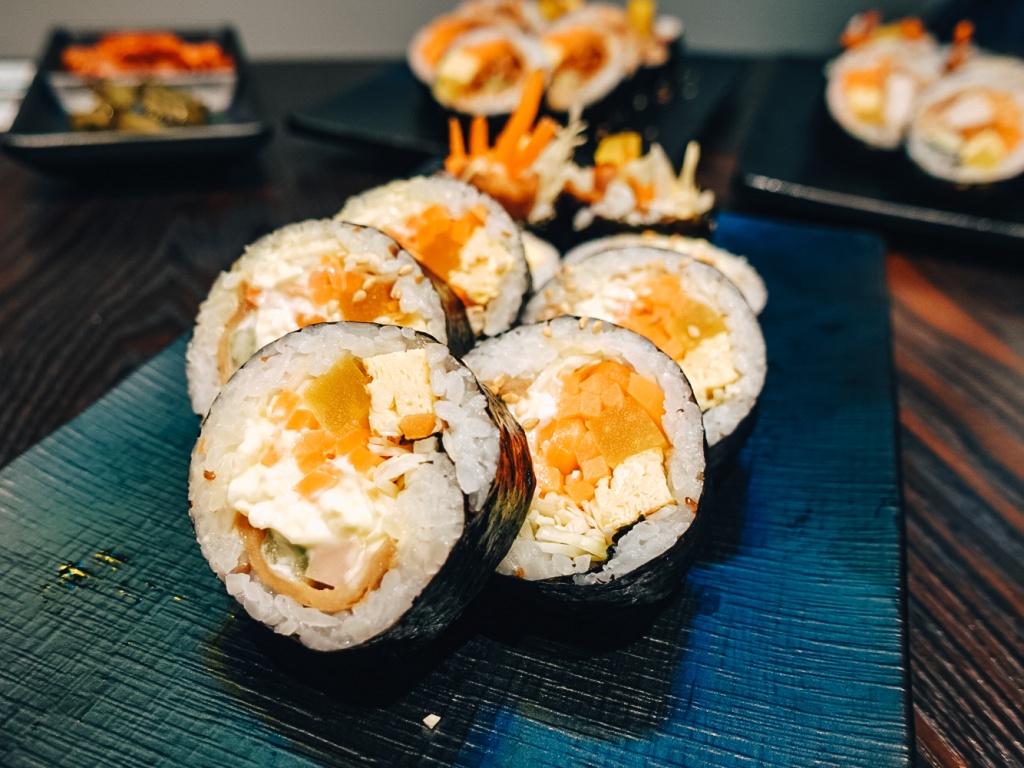 The Salad Gimbab comes with the usual kimbap ingredients — ham, cucumber, radish, carrot, egg and fish cake — but also has a slaw-like mix within the roll. The sweet yet tangy dressing on the slaw went well with the other savoury ingredients, including the sesame-oil-seasoned rice. 
Another healthy-ish option would be its Korean dumpling salad (S$12), which has the usual fresh vegetable assortment found in bibimbap (Korean mixed rice), sans rice. It is topped with mini Korean dumplings or mandu for crunch and protein — think of it as croutons, Korean style.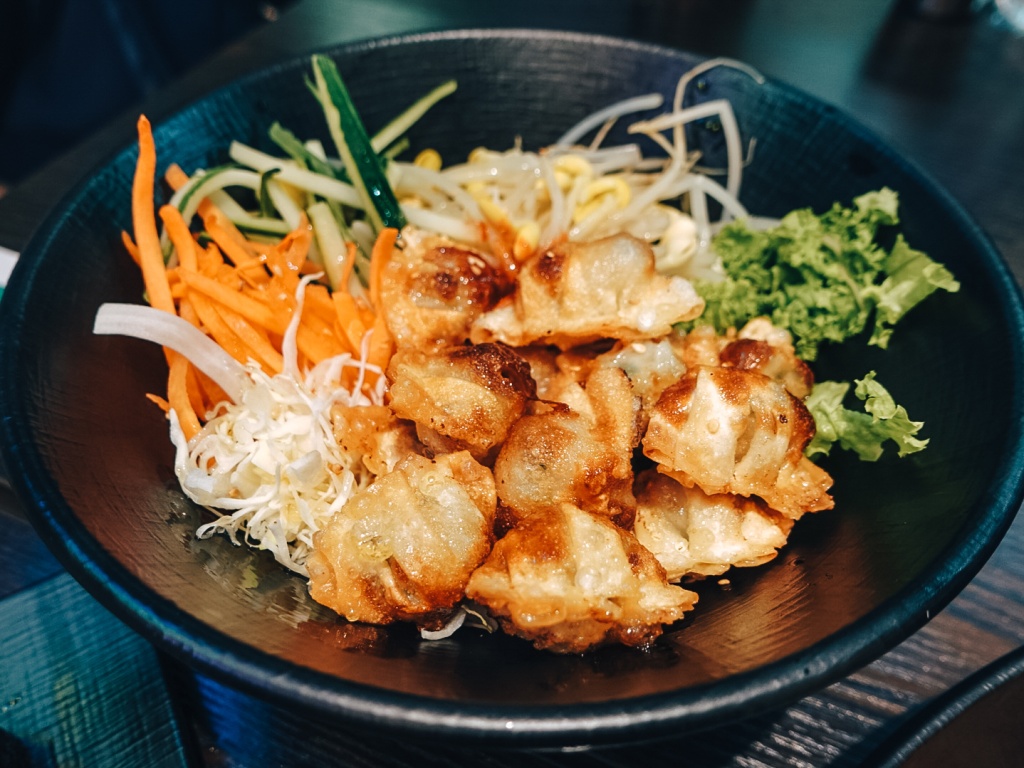 As for the Mala Gimbab, Toh tells us: "It's a flavour we created to suit the taste of Singaporeans. I don't think you can find any mala kimbap elsewhere."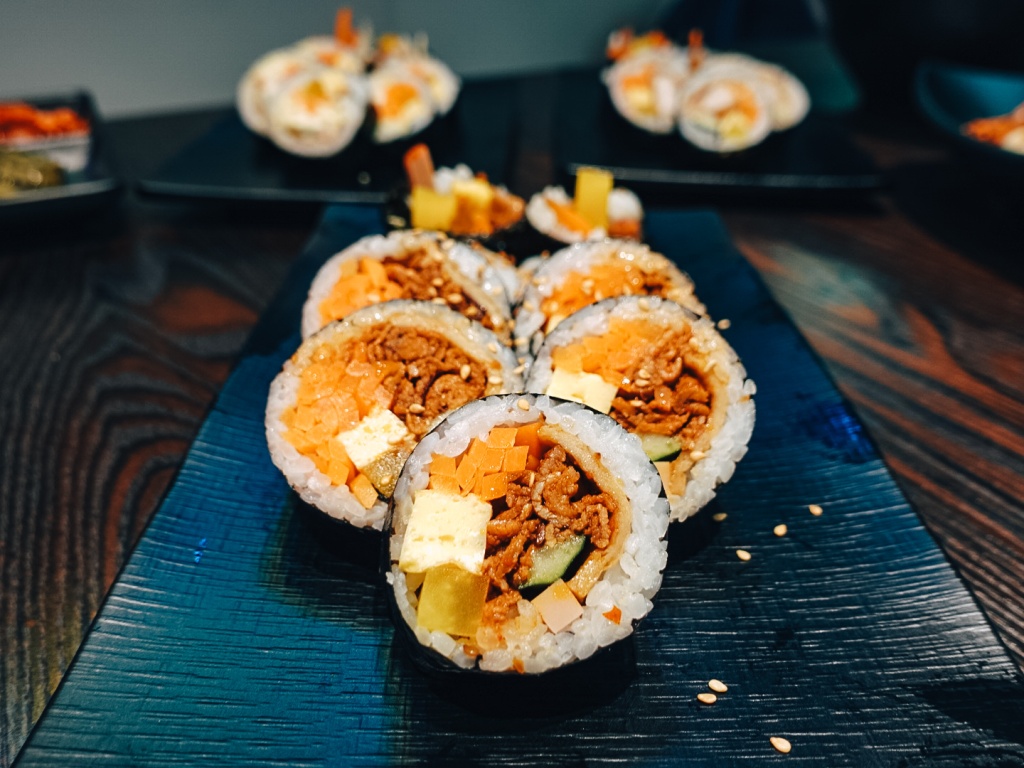 It's ma (numbing) and la (spicy) enough for this mala fan here — with enough leeway on the spice for you to still taste the other kimbap ingredients. 
If you have space for another roll, don't leave without trying its Tonkatsu Gimbab ($11), which contains a thick slab of tonkatsu cutlet. Despite the thickness of the pork cutlet, it was extremely tender and went down easily.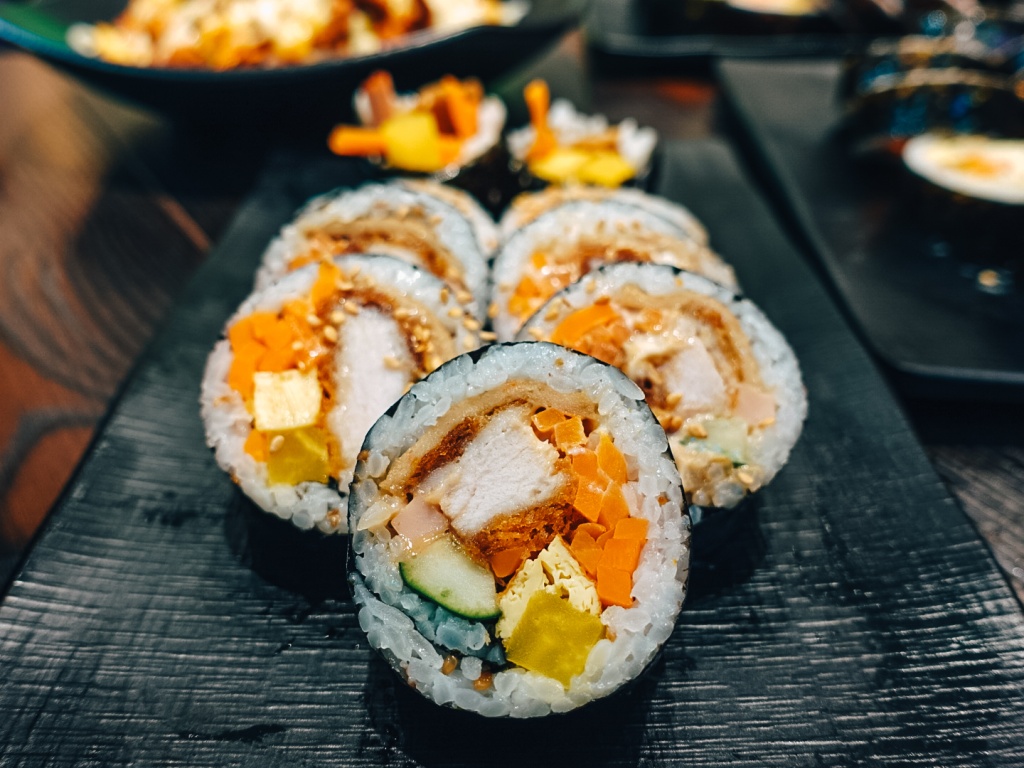 After all that rice, if you're looking for a comforting stew to wash everything down, have a taste of its bestselling soft tofu stew (S$13) or kimchi stew (S$13).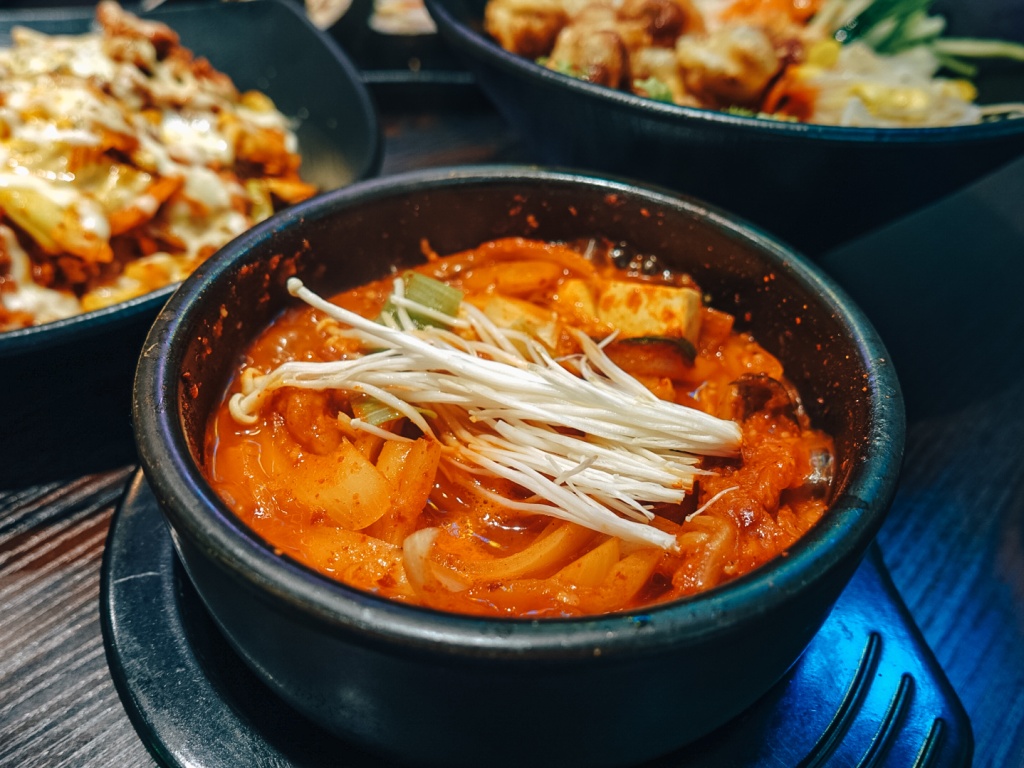 The shop steers away from using instant stew mixes, and makes everything from scratch with its own recipes. "Our stew is richer and more flavourful, compared to other Korean restaurants," Toh adds. 
Toh tells us that they intend to add more side dishes — such as fried items — to the menu as it goes along. 
On whether there'll be more Ssada Gimbab stores around the island to provide more kimbap choices to a wider audience, Toh is cautiously optimistic: "We would like to stabilise this first stall, and if we can (expand) we will definitely do so."
For more places in Singapore to satisfy your Korean food cravings, check out our series on authentic Korean places in Singapore or visit the newly opened Bulgogi Syo at The Woodleigh Mall. 
Book a ride to the new Ssada Gimbab restaurant at Bukit Timah. 
Bukit Timah Shopping Centre, B1-14, 170 Upper Bukit Timah Road
Nearest MRT station: Beauty World
Open: Monday, Wednesday to Sunday (10am to 9pm)
Bukit Timah Shopping Centre, B1-14, 170 Upper Bukit Timah Road
Nearest MRT station: Beauty World
Open: Monday, Wednesday to Sunday (10am to 9pm)
---