10 home-based businesses in Singapore you should know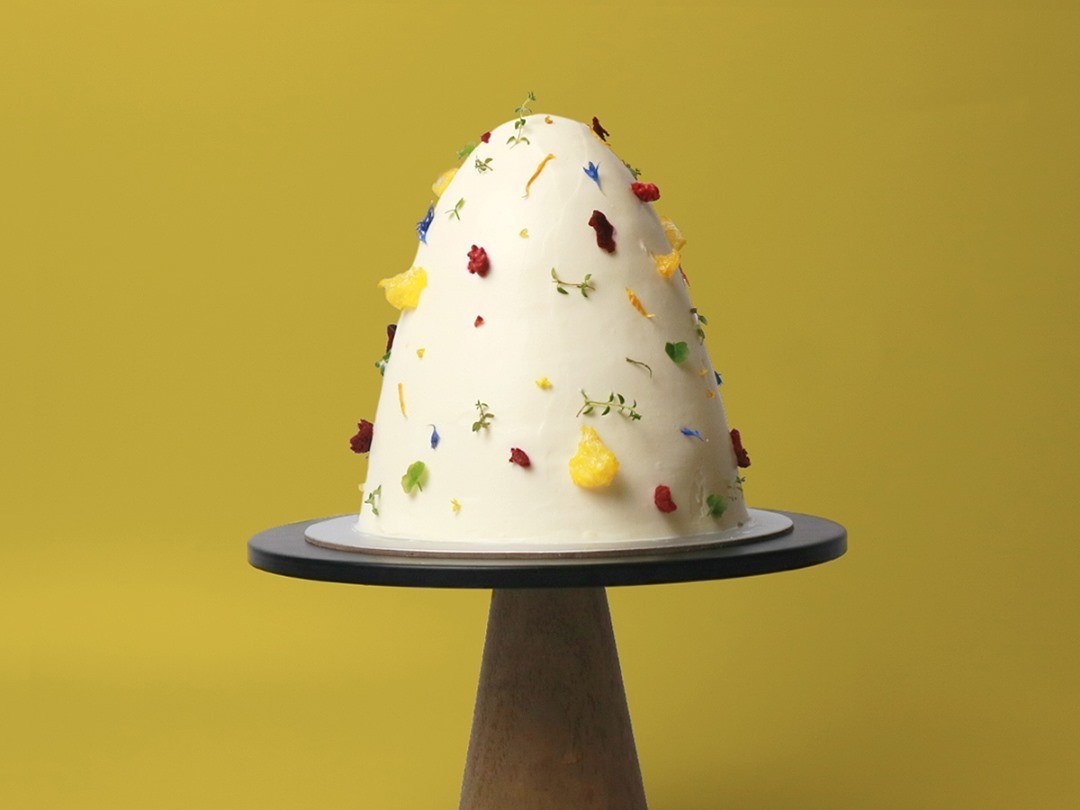 From kimchi to takoyaki platters, the range of businesses you can now find on social media will surprise you. While brick-and-mortar shops struggled during the pandemic, these 10 home-based businesses saw a spike in orders, with many others sprouting up.
As dining out becomes the norm again, here are our top home-based business picks, so that you can continue getting good grub from the comfort of your home.
1. @allthings.hainanese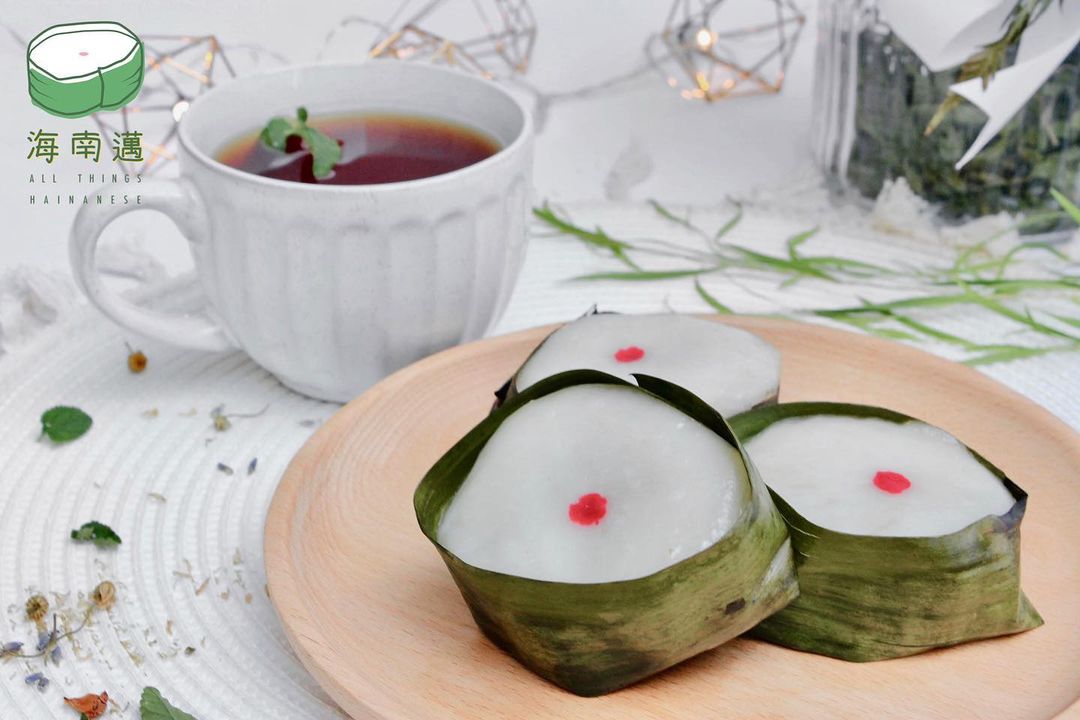 Third-generation Hainanese siblings Jocelyn, Josephine and Charmaine have taken on their late grandmother's legacy of selling their native snacks, namely the chewy rice cake — yi bua — typically served at a wedding or a baby's full moon celebration. Their grandmother, Madam Yeoh Min Lin, opened Hainan Cuisine & Snacks at the hawker centre at Toa Payoh Lorong 7 in 2000 and quickly garnered attention for her Hainanese rice kueh. 
A year after she passed away in 2020, the siblings set up All Things Hainanese in her honour, offering an assortment of snacks they grew up with, including their Signature Yi Bua and Traditional Handmade Kaya (as an ode to her beginnings as a hawker selling kaya toast). 
While the brick-and-mortar store at the hawker centre is still open, All Things Hainanese functions as an e-store and operates only on weekends. The three sisters, aged between 18 and late 20s, run it while juggling their full-time jobs and school with production and R&D for the store. 
For now, they've created the Yi Bua Cookie flavoured with the stuffing of the kueh (grated coconut sweetened with palm sugar, ginger, toasted peanuts, and toasted sesame seeds) and Yi Bua Cake, a larger and multi-layered variation of the kueh. With 3,000 followers and counting, they're no doubt reaching out to the younger generation as intended. 
2. @kongpowkitty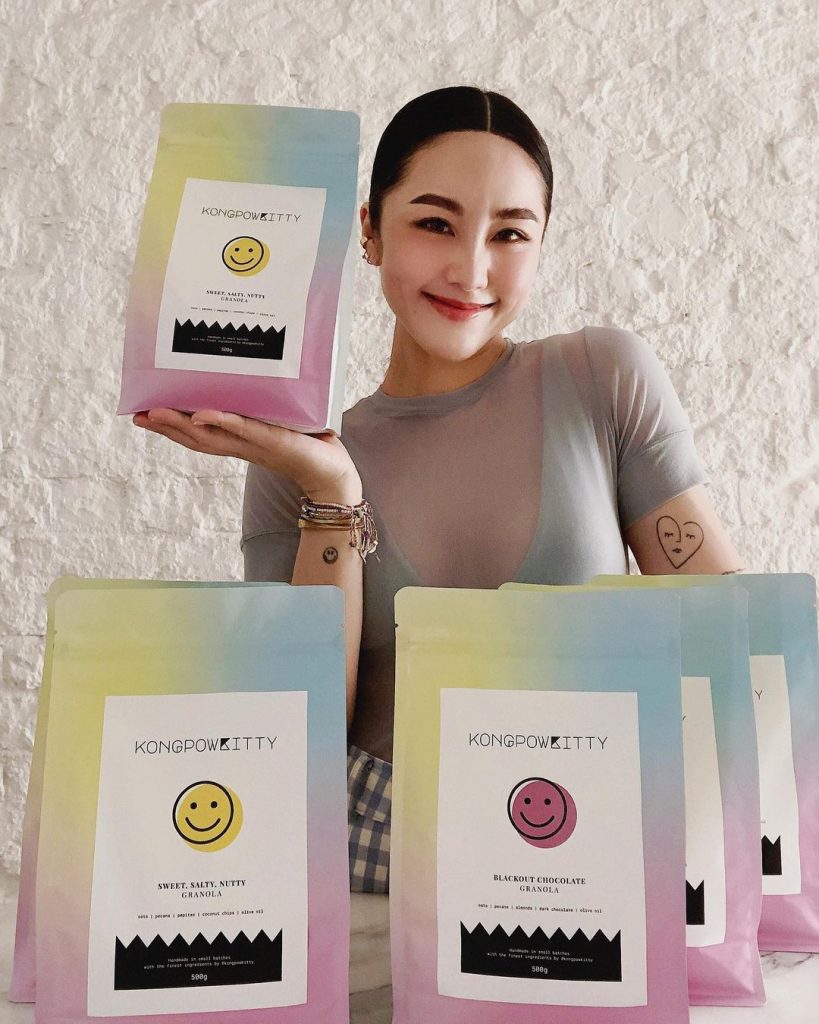 Started by Evelyn Lee in 2021, this one-woman home-based business specialises in two flavours of granola — Sweet Salty Nutty and Chocolate Blackout. Made by hand, these limited orders of granola have been getting the thumbs-up from food industry names such as chef-owner Willin Low. "I get feedback that is super heartwarming… People love the nutrient-dense, tasty snack a lot," she tells HungryGoWhere.
Working in the finance industry by day, she bakes batches of oats, nuts and seeds in her Tiong Bahru home. As a fitness enthusiast as well, she avoids using refined sugars and instead uses maple syrup and brown sugar to sweeten her granola.
Her packets of granola even come with a full breakdown of their ingredients on a nutrition label. Feeling optimistic about the business so far, she has plans to increase production by renting an industrial kitchen in the near future. 
3. @dapikusweets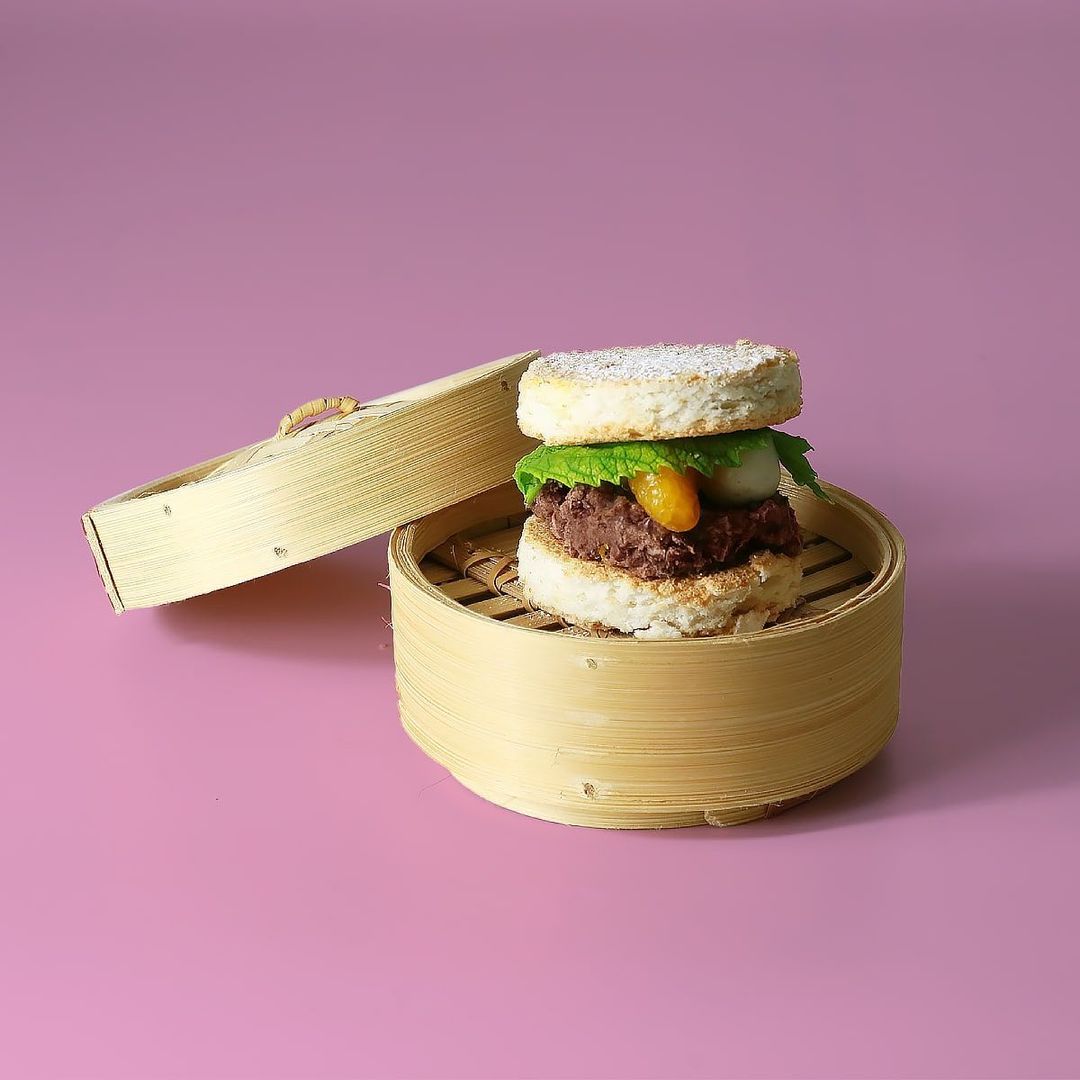 One of the quirkier cakes we've seen on Instagram comes from halal bakery Dapiku Sweets. It all makes sense when you discover who founded it: Jian Yun, a skilled baker with experience at establishments such as Room 4 Desserts bakery in Bali and Nahm restaurant in Bangkok, and designer and illustrator Aliff Tee. 
In 2019, the home-based business started as a way for both founders to express themselves through art and food. But during the pandemic in 2021, a retrenchment and a steady stream of orders allowed them to delve full-time into Dapiku, which they now manage in addition to freelance jobs on the side. 
Besides their elaborately decorated custom cakes, they are known for their burnt miso cheesecake and unique creations such as a peanut butter and kaya puff or gula melaka coconut fudge cake with coconut caramel. On the weekends, a monthly thematic dessert box offers up to seven sweet and savoury bakes — the best way to sample Jian Yun's innovative spirit.
Their dream for the future involves a commercial kitchen as well as a space for lessons and dessert degustation menus.
4. @southeast_sg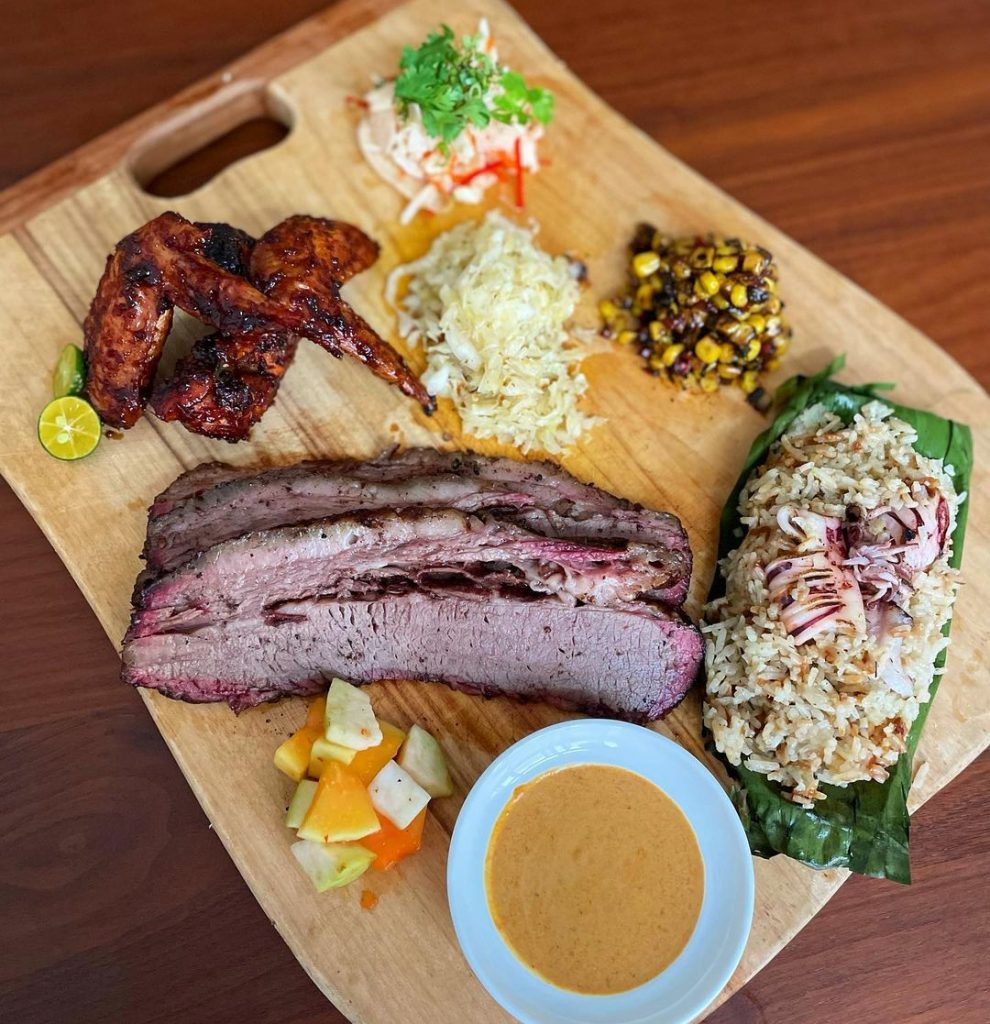 Behind this American-style barbecue with Southeast Asian influences is a husband-and-wife team, Shane and Eve Gan, who've both worked in professional kitchens in Singapore, including Cheek by Jowl, Candlenut and Naked Finn.
What started as a "small side project" during the pandemic in 2021, SouthEast is a marriage of Shane Gan's passion for American barbecue and Eve Gan's love for her native Indonesian cuisine. 
You might have seen their pictures of thick pink cuts of lightly charred meats on your feed — a good indicator of how well-received their food has been. It's now become the pair's full-time endeavour marinating, smoking and grilling meats.
Their smoked five-spice beef short ribs, smoked nine to 12 hours, is a firm favourite, especially with the sakura ebi potato salad. They've recently started making their own sausages, such as the Asian herbed smoked pork sausage, and occasionally use wood found in the region for smoking their meats as well. And now that restrictions have relaxed and there's less demand for takeaways, they're planning to focus on private dinners.
5. @jpkitchen2016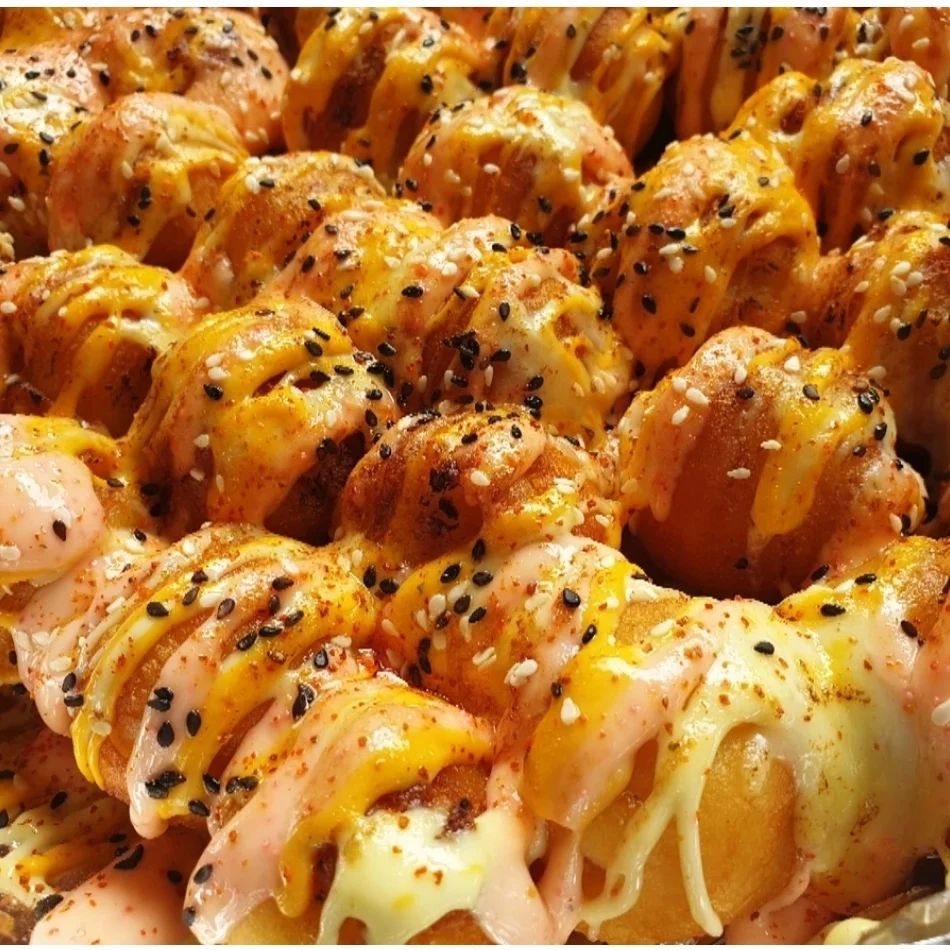 Unlike most of the home-based businesses that we've found, JP Kitchen started as a collection of restaurants.
Taking time off to raise his children, Rosnani Konali decided to restart the business in 2016, but in a way that was still manageable. Since then, it's amassed 19,000 followers on Instagram who are fans of its indulgent halal East Asian offerings such as takoyaki and sushi platters, donburi bowls and udon.
A brick-and-mortar store might be an option in the future, but for now, its enormous 30-piece to 40-piece takoyaki party platters or seasonal steak donburi and Korean black bean udon can be delivered islandwide and are available for self pick-up at 4 Lorong G in Telok Kurau. 
6. @momoacai.sg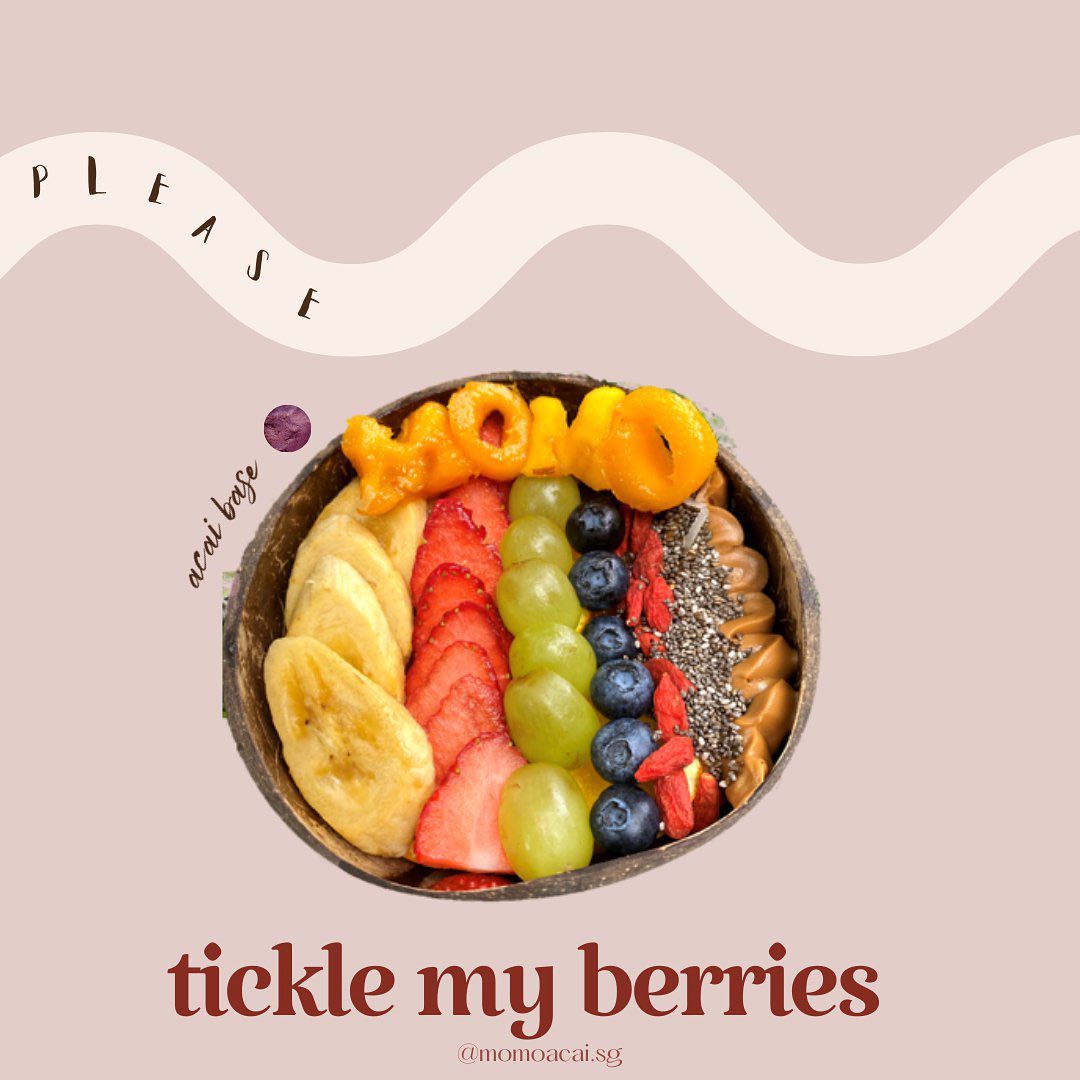 Fresh university graduates, these three best friends took the leap into opening Momo Acai from their own homes in February 2021. As fans of acai bowls who were frustrated by the lack of late-night acai options in their neighbourhoods, they got the business off the ground. 
Operating from three locations — Holland Village, Toa Payoh and Tampines — gives them the unique advantage of reaching out to customers all over Singapore with more flexible opening hours. 
Now gaining popularity via word of mouth, they've expanded their halal and vegan-friendly offerings to include smaller portions of acai to eat on the go (Munchies Bup and an upsized Ultra Bup) and an acai cake in flavours such as Tickle My Berries or Nut-Flix & Chill.
In the meantime, Momo Acai continues as a side project as the three friends hold full-time jobs in automotive, marketing and human resources. But they dream of having a store where they can chat with customers as they tuck into "bups" of acai.
7. @_ohmymochi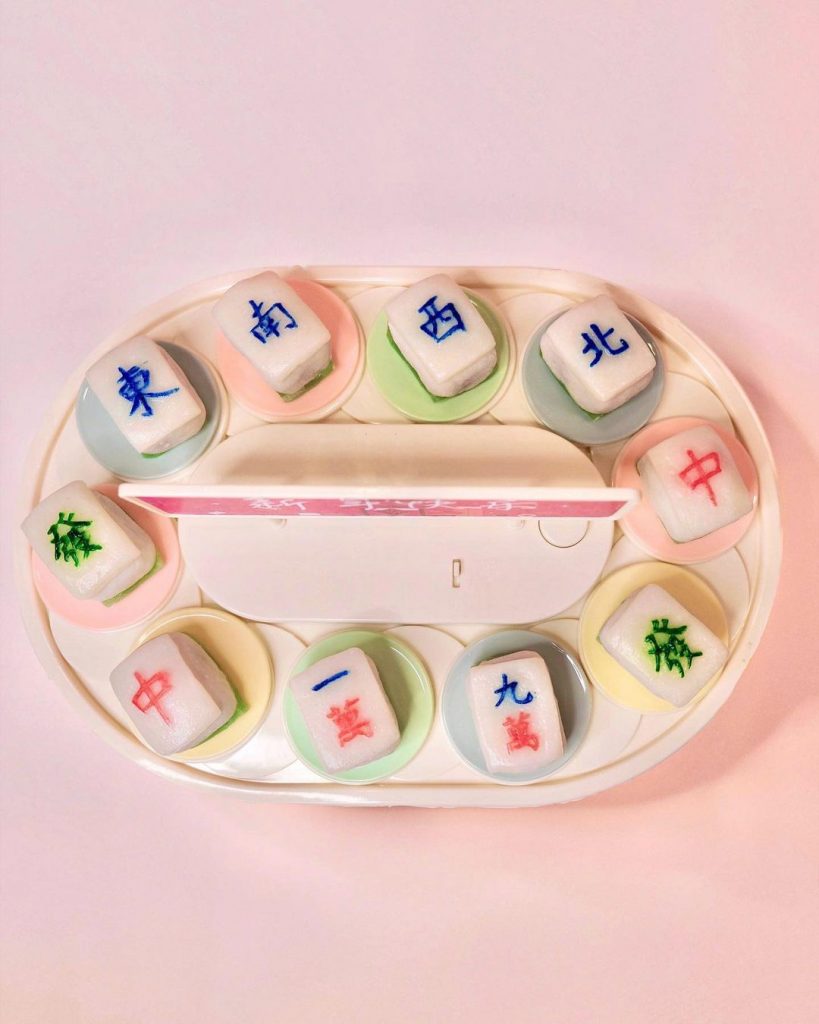 Jacqueline Choo, a financial services director, missed Japan so much during the pandemic that she set up Oh My Mochi in 2020. With support from her family, she makes strawberry red bean daifuku and matcha milk mochi for her 1,600 followers on Instagram. 
Her star product — adorable custom mochis — have captured the attention of the media.
Her mahjong and animal-inspired mochi are fun renditions of the chewy rice cake. They've attracted such a good response that she's working on a wedding and baby shower range, as well as on-site mochi catering services.
8. @chendolkita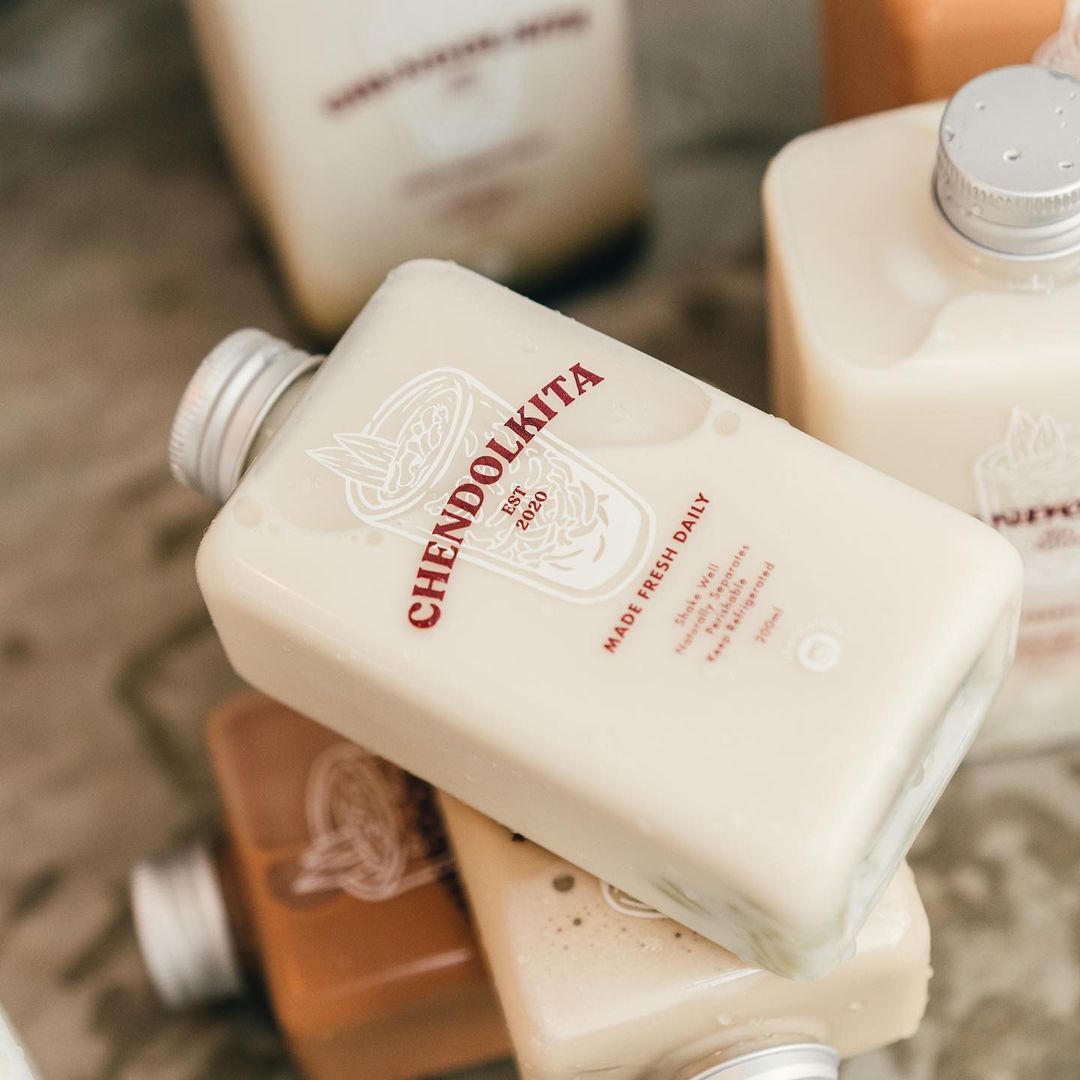 Harun Rashid took his younger brother's idea of selling chendol and started Chendolkita in 2020, with the help of their mother and younger sister. As the founder of Rocketvows, a wedding service company, Harun is no stranger to entrepreneurship and took on the task of promoting these bottles of sweet chendol with soft green jellies. 
They've come up with six variations of the well-loved drink or iced dessert comprising coconut milk, palm sugar syrup and droplets of green rice flour jellies — original, Kopita, Tehkita, Soyakita, Bandungkita, and Kurmakita (dates). 
Ultimately, Harun plans to make the business sustainable so as to have everyone working full-time. 
9. @madam.yam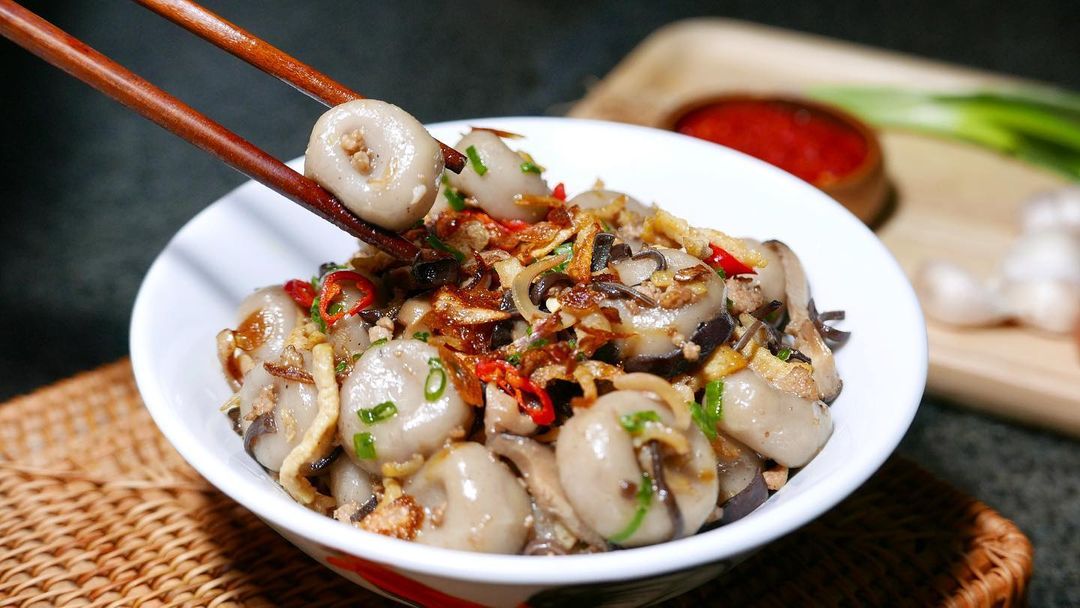 A six-member family runs Madam Yam, which specialises in abacus seeds or beads, a Hakka dish. 
Of Hokkien heritage, the matriarch — Madam Yam herself — learnt how to make the chewy beads of tapioca and yam at the request of her eldest daughter, but soon won over relatives when she prepared the dish for Chinese New Year gatherings. It was during the lockdown that her children decided to fulfil her wish of sharing her food with an even larger audience.
While Mdm Yam does the cooking, her children manage the other aspects of the business and take care of its social media accounts. Her husband contributes with his secret chilli recipe that's sold as Papa's Chilli to complement the two available flavours of abacus seeds — cuttlefish and scallop.
10. @wantingkimchi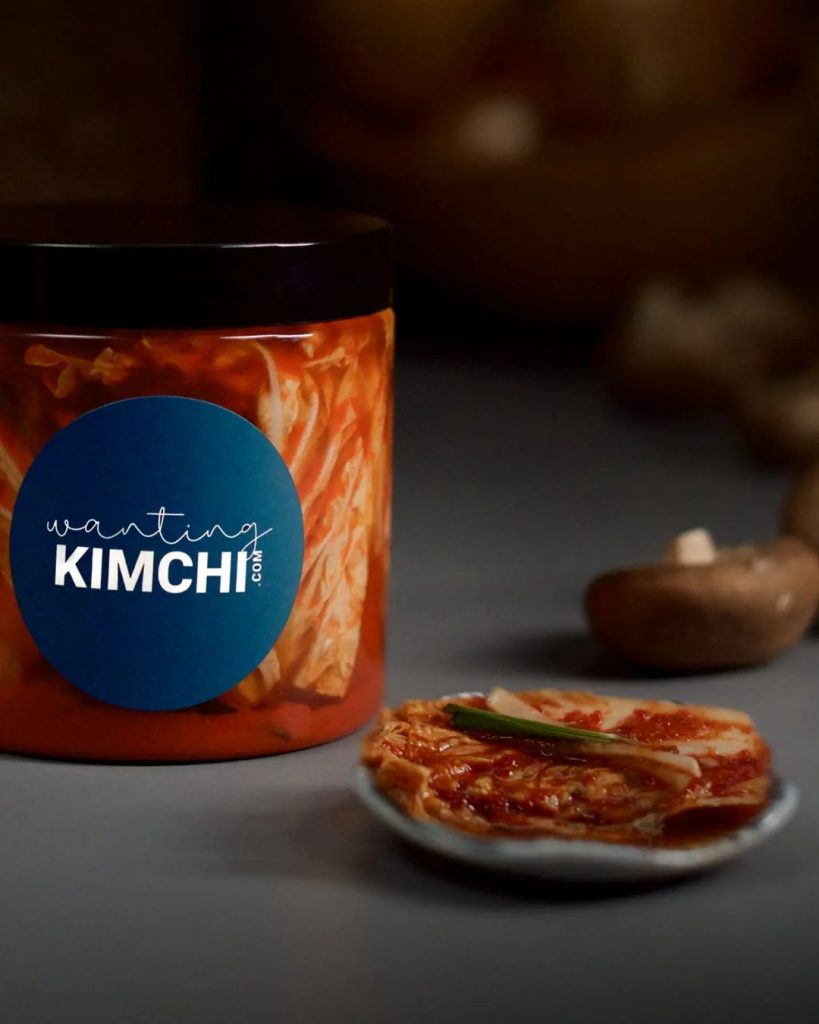 Founded by Zeng Wanting in 2019, this home-based business got a boost in sales when the lockdown (and Netflix hit Squid Game) happened. Selling kimchi made from an assortment of fruit and vegetables, the former retail and events professional did her own research — namely eating lots of kimchi in Korea and attending classes, to figure out her formula of marinade. 
An advocate of a healthy diet and a K-pop fan, she makes batches of apple, cabbage, cucumber and radish kimchi, on top of a few banchan (or side) dishes, such as mayak quail egg and seasoned cuttlefish. Wanting Kimchi's signature whole leaf cabbage comes in three varieties: Fruity Floral, Aged Fruity Floral that's extra tart, and Fiesty Fire with Habanero (a type of pepper) for a kick of heat.
JP Kitchen and Momo Acai are on the GrabFood delivery service.