Fico: Picturesque seaside Italian joint by Michelin chef whose pasta hawker pop-up drew 4-hour queues
New restaurant alert: Service at East Coast Park's Fico, probably one of the most anticipated new restaurant openings in Singapore this year, is officially in full swing.
Why the hype, you ask? 
One of the main reasons is its location — Fico is housed in a cottage nestled just at the edge of the East Coast Park shoreline.
The building, gorgeously clad in soothing whites and warm earthy tones, seems to transport you to the idyllic southern Italian coastline.
Its main dining room is a homey affair that's supplemented with a semi-open kitchen. Meanwhile, the airy al fresco area lets diners revel in the sea breeze while indulging in a spectacular waterfront vista.
Another reason for the fanfare? The names attached to the project. 
The picturesque seaside restaurant is the latest concept by the Lo & Behold Group, the mastermind behind other lauded establishments including the three-Michelin-starred Odette and The Coconut Club.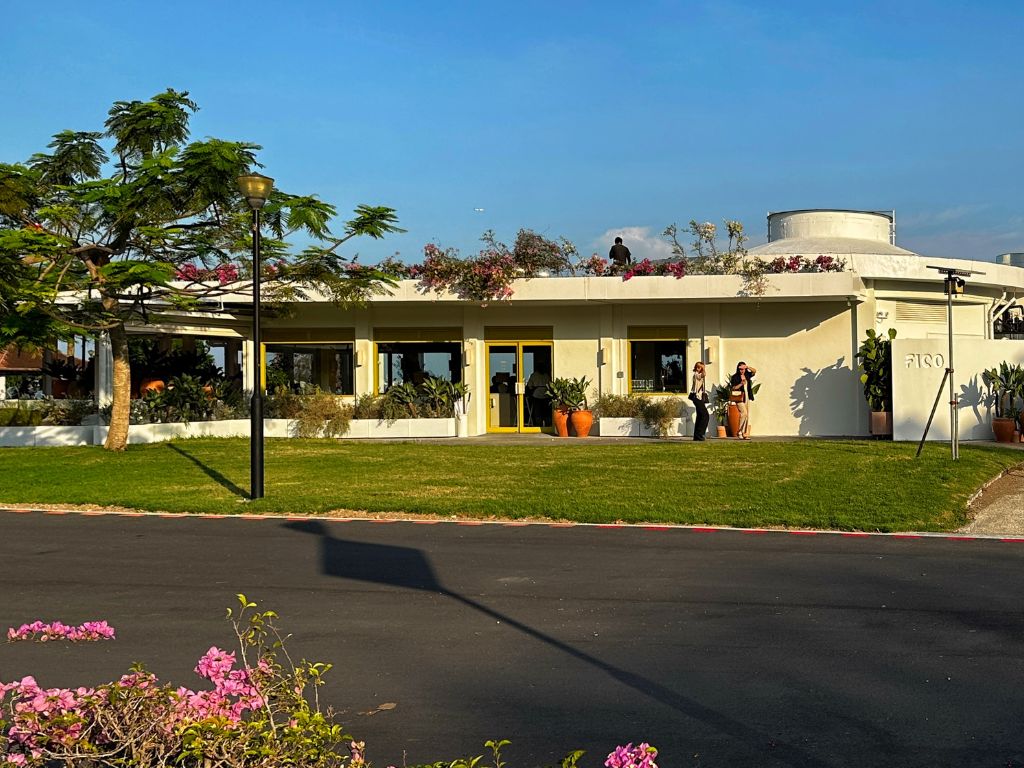 The casual Italian restaurant is also helmed by chef-partner Mirko Febbrile, who had a hand in delivering Michelin-star glory to Braci, a modern-Italian outfit at Boat Quay.
Discerning foodies might also be familiar with Febbrile in a different setting — the hawker centre. 
In August 2022, he teamed up with chef-owner Clarence Chooi of the now-defunct Nudedles.4 for a pasta pop-up at its Chinatown Complex location.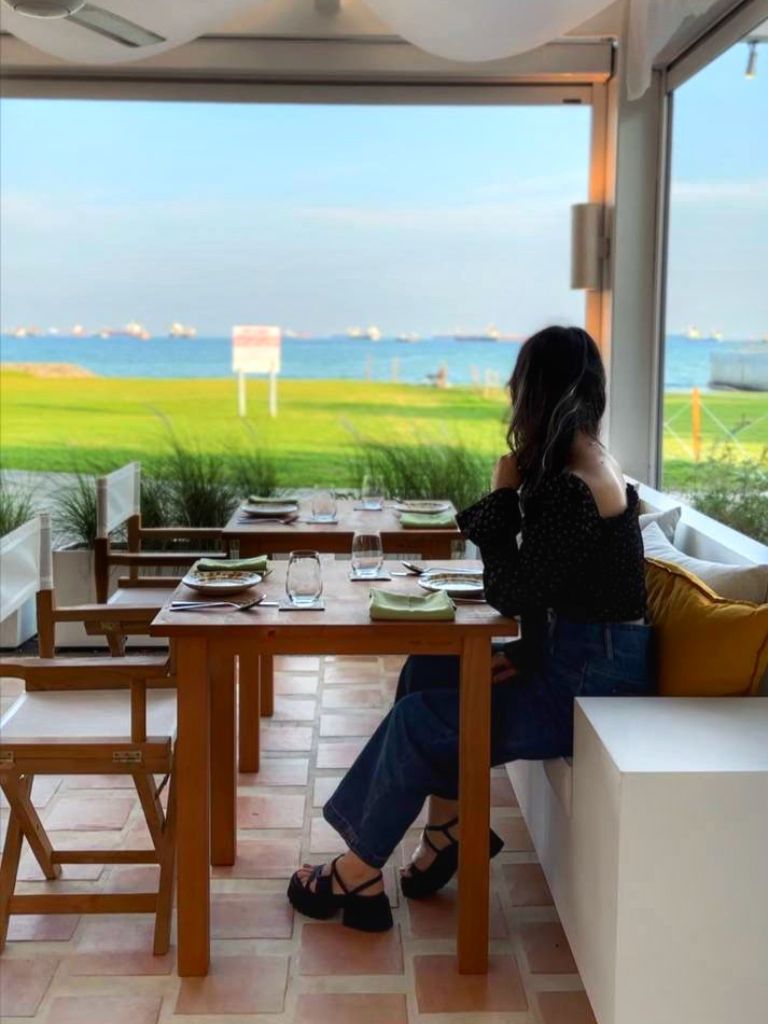 Needless to say, the collaboration turned out to be a roaring success and commanded snaking queues that would start forming hours before the stall even opened.
It's only natural that all eyes are on his latest venture. 
Febbrile's Fico is a concept that's close to his heart — it takes inspiration from his native Puglia, a culture-rich coastal region located in the south of Italy.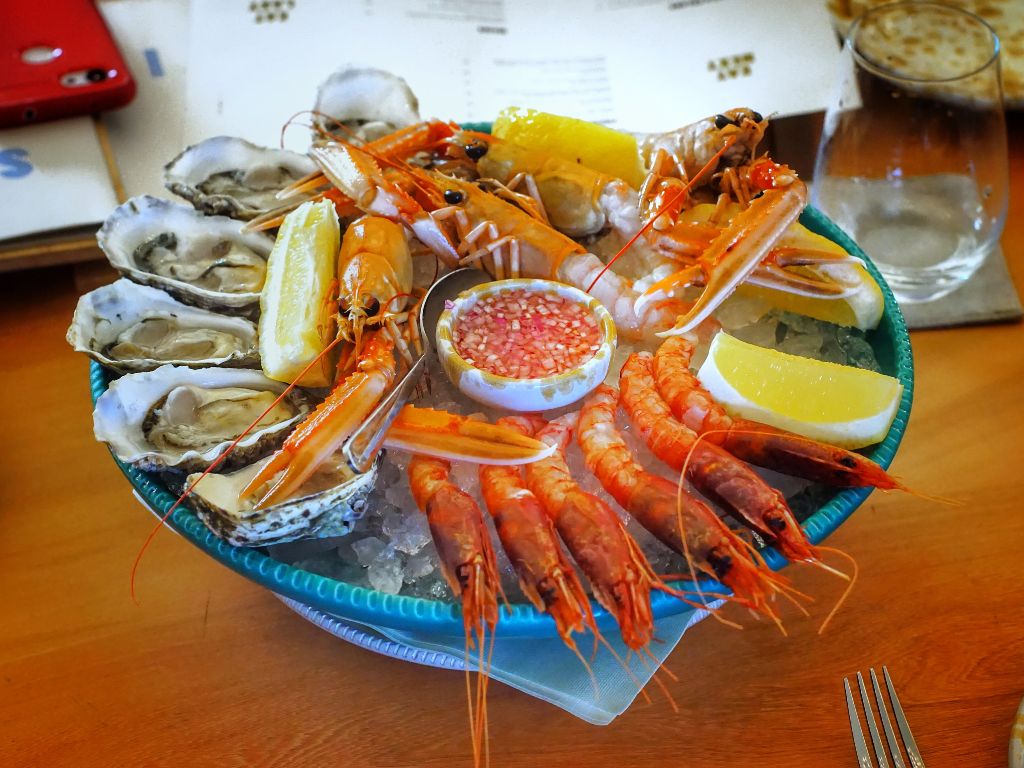 Fico's menu is produce-centred and heavily features fresh seafood and vegetables, which are staples in the region's cuisine.
To start, we were presented with the Fico seafood platter (S$98), which was loaded up with a bounty of delightfully luscious and fresh fine de claire oysters, red prawns and scampis. A perfect introduction to whet the appetite.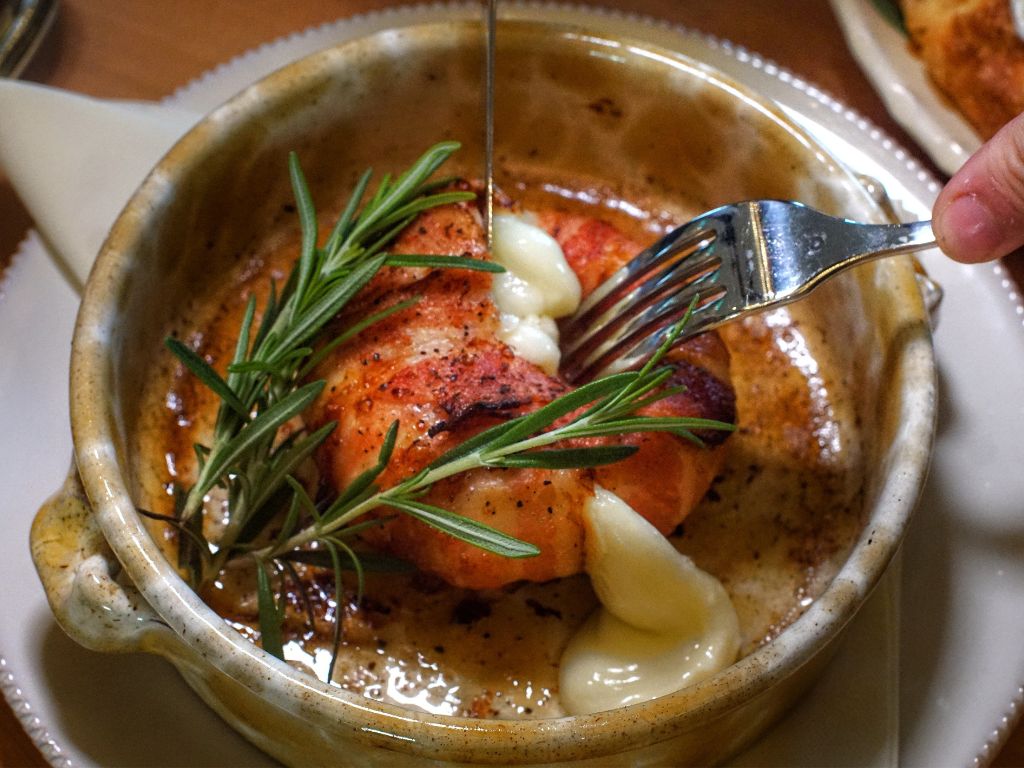 The rest of the small plates are rustic and simple, featuring many timeless Italian flavors such as the charred red peppers (served with Cantabrico anchovies, capers, and extra virgin olive oil, S$18) and earthy cardoncelli (king trumpet) mushrooms (S$21).
If you are partial to dairy or that IG-worthy moment for your feed, you will also enjoy the spectacle of velvety gushing cheese as you slice into the pancetta-encrusted exterior of the umami Tomino cheese (S$22).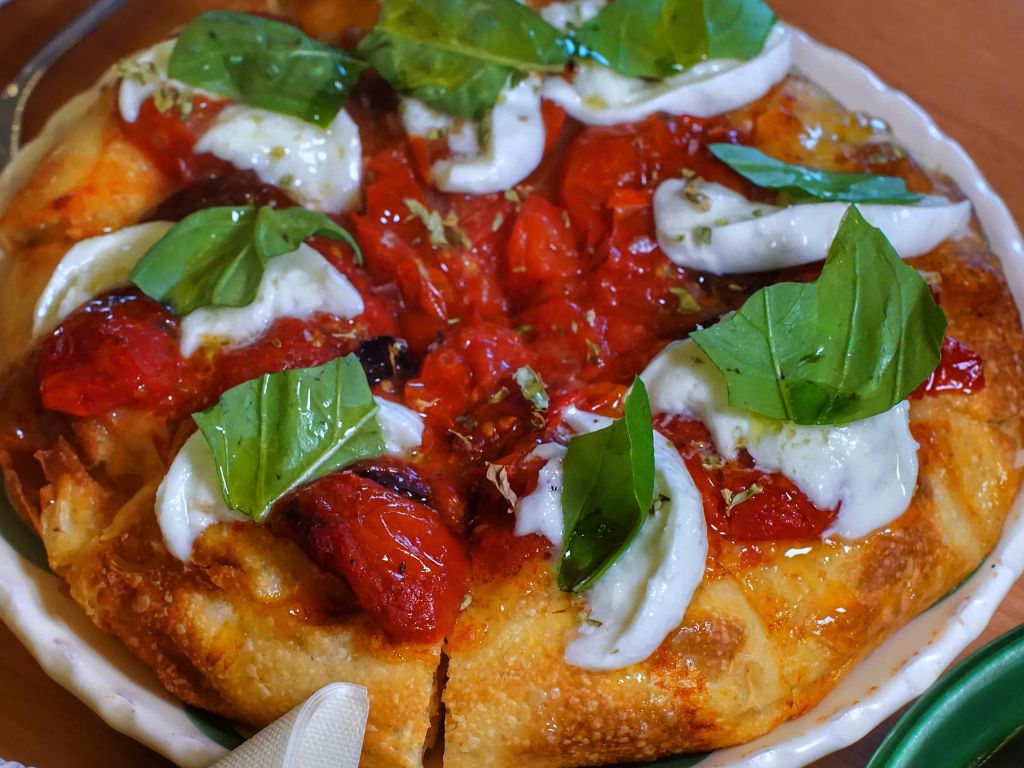 While classic-style pizzas don't earn a spot on Fico's menu, the focaccina (from S$18) — a focaccia-pizza hybrid — is a more than adequate stand-in. With Febbrile's recipe — crafted meticulously with 80% semolina dough — this dish enthrals with an immaculate mix of airiness and crunch.
The focaccina are nine inches in size and are available in three permutations.
However, it was the tried-and-true ensemble of San Marzano tomatoes (S$22) that won the most hearts with its hearty combination of tomatoes, mozzarella cheese, basil, and extra virgin olive oil.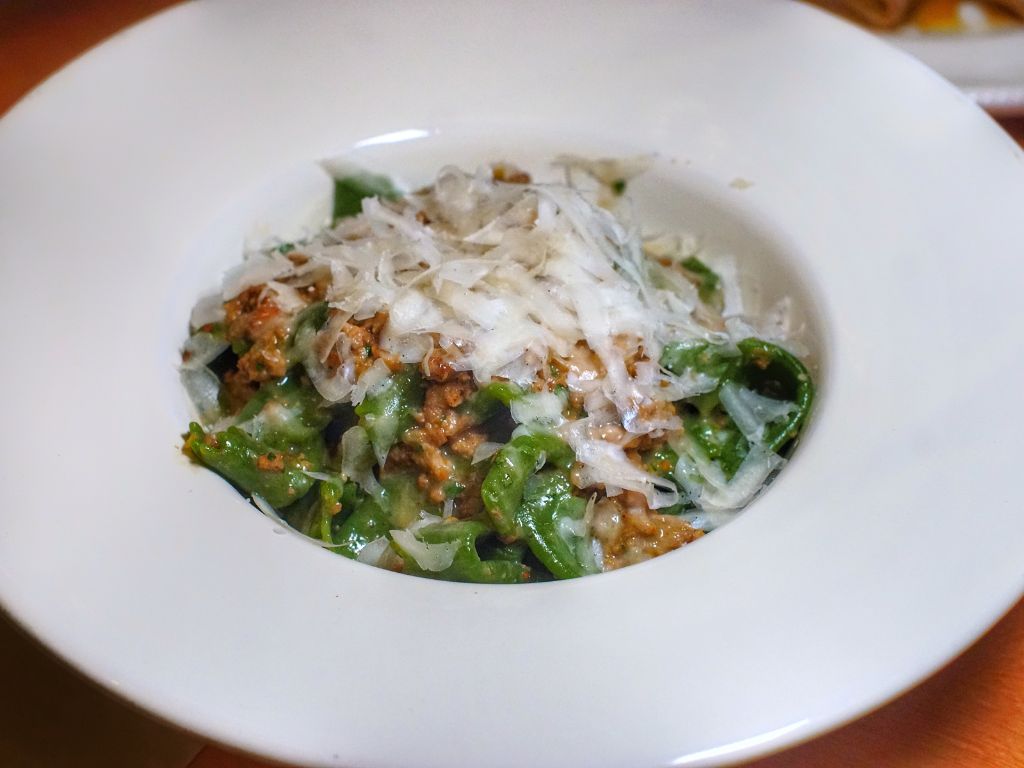 Fico at East Coast is also an opportune place to try the Italian chef's highly-raved handmade pasta if you couldn't stomach the queues at last year's pop-up — its fresh pasta section features six items.
The viridescent denti del drago (served with white ragu, S$25) is a fine choice for those who prefer their carbs with a helping of meat. On the other hand, the burnt wheat balanzoni (stuffed tortellini-like pasta, S$23) will satisfy those who enjoy a little textural interplay in their pasta.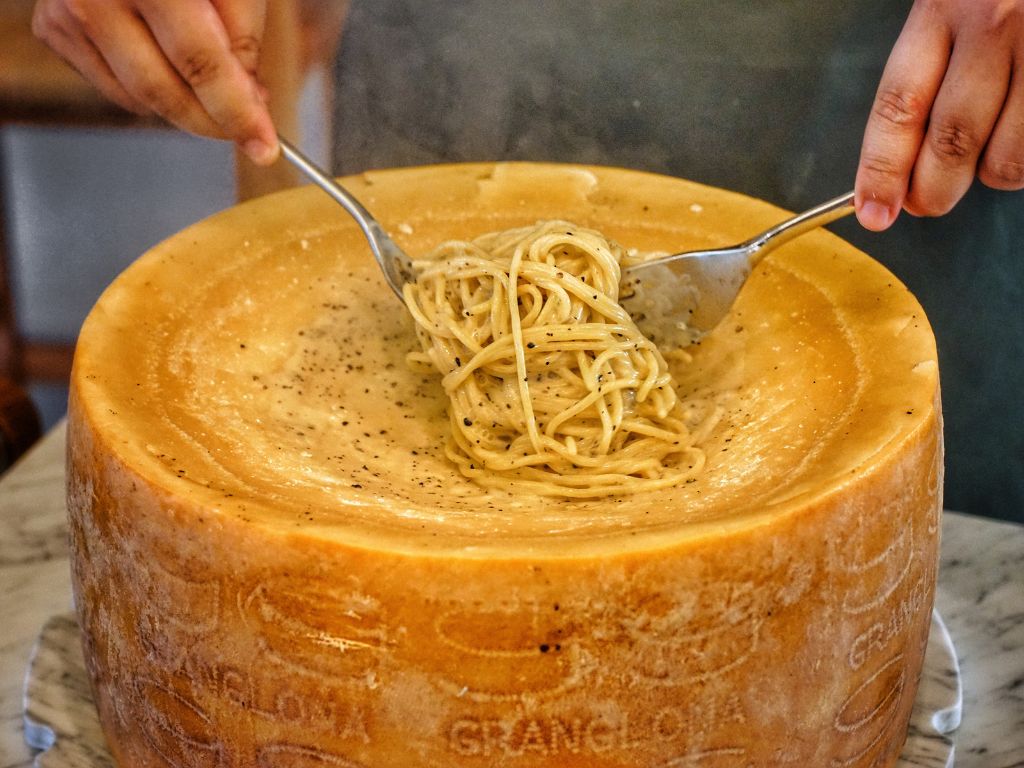 Fans of the classics should make a beeline for the spaghetti cacio e pepe (S$26), a pasta dish served tableside with sauce freshly emulsified from a wheel of pecorino cheese.
As a fan of the classic, heavy-handed Roman iteration of the dish, I was thoroughly delighted by the pasta's cheese-forward profile and peppery punch — though Fico's take is a tad more elegant and nuanced.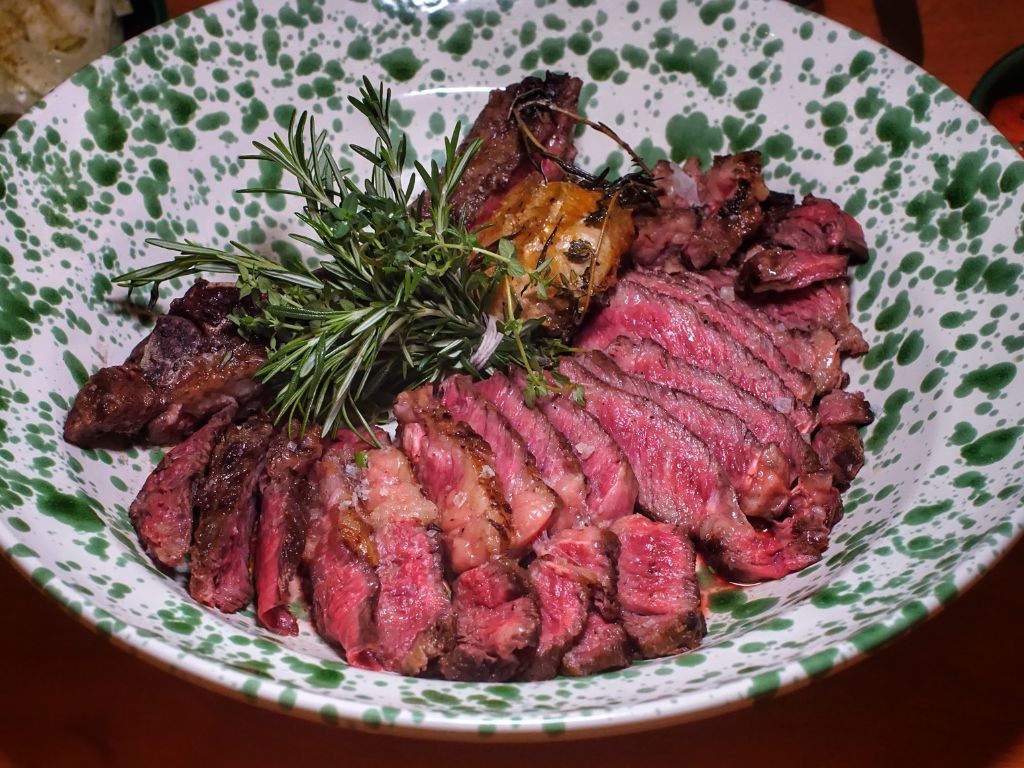 If you still have spare room in your stomach, Fico's menu also provides a few heftier mains options such as a moreish charcoal-grilled baby octopus (S$34) and tender grilled pork collar (S$38).
To cap off the feast with a glorious heap of impeccably pink-centered bone-in ribeye steak, meat fanatics in bigger parties can also consider the beef costata (1 to 1.2kg, S$178).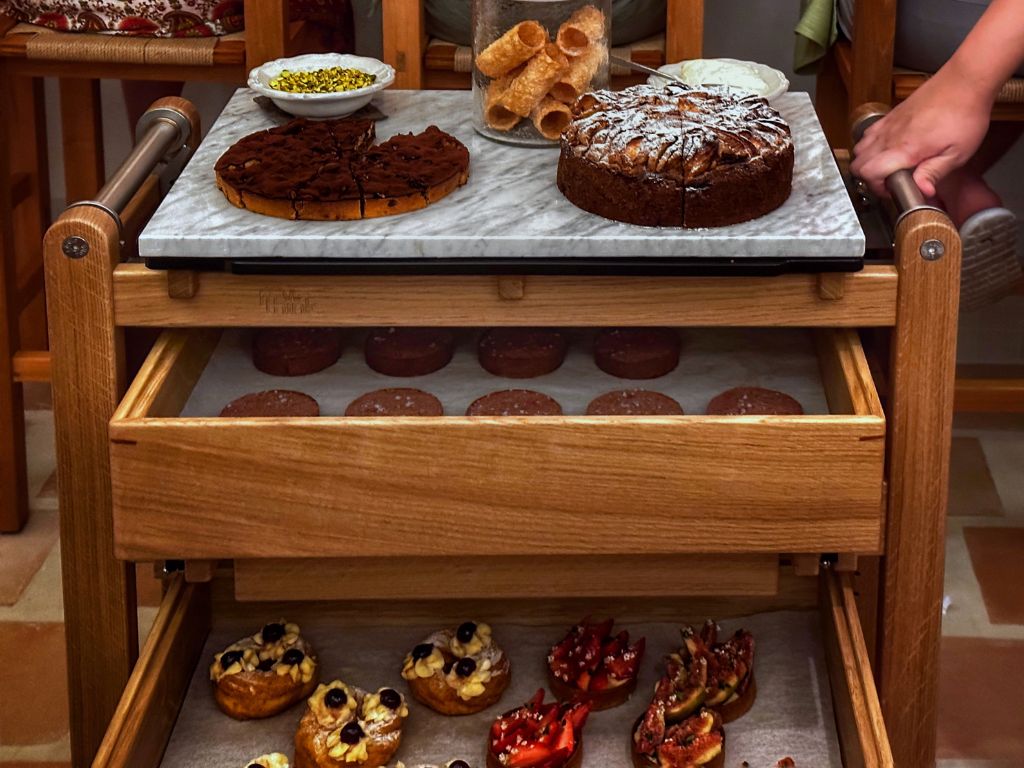 That said, here's a tip: Save more space for desserts, even beyond what your second "dessert stomach" allows. 
Dessert (S$14 for a choice of two, top-up S$5 for every extra item) here is a fun experience — a dessert trolley is wheeled over to your table. Choose from an assortment of sweets, including tarts and pies.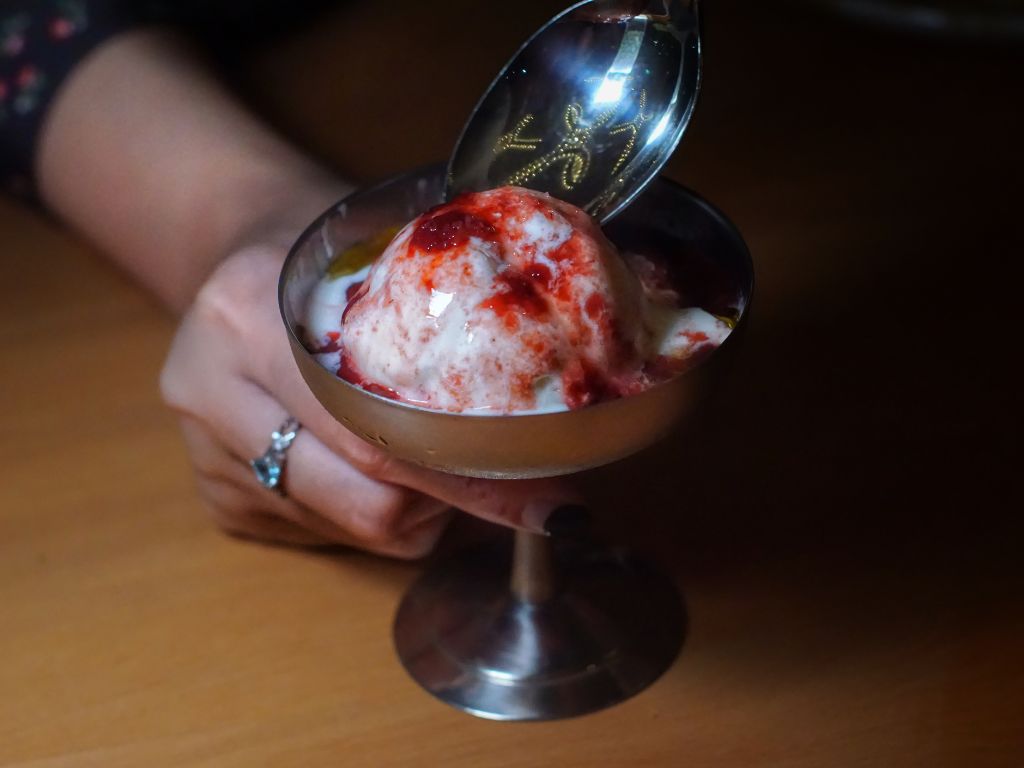 It's natural to feel like a child in a candy shop with so many alluring options up close. But one definite must-try is Fico's refreshing take on the classic cannoli (cream-filled pastry), piped up right before your eyes.
Besides the trolley selection, Fico also has intriguing ice-cream options, including the unique burrata gelato, a chilly and creamy treat that is doused in strawberry and tomato jam, then enlivened with a splash of aromatic extra virgin olive oil.
Next to East Coast Park Carpark F, 1300 East Coast Parkway 
Open: Tuesday to Thursday (5.30pm to 10.30pm), Friday to Sunday (11.30am to 3pm, 5.30pm to 10.30pm)
Next to East Coast Park Carpark F, 1300 East Coast Parkway 
Open: Tuesday to Thursday (5.30pm to 10.30pm), Friday to Sunday (11.30am to 3pm, 5.30pm to 10.30pm)
---