2KulGuyz: Affordable Muslim-owned handmade pasta bar helmed by ex-fine-dining chef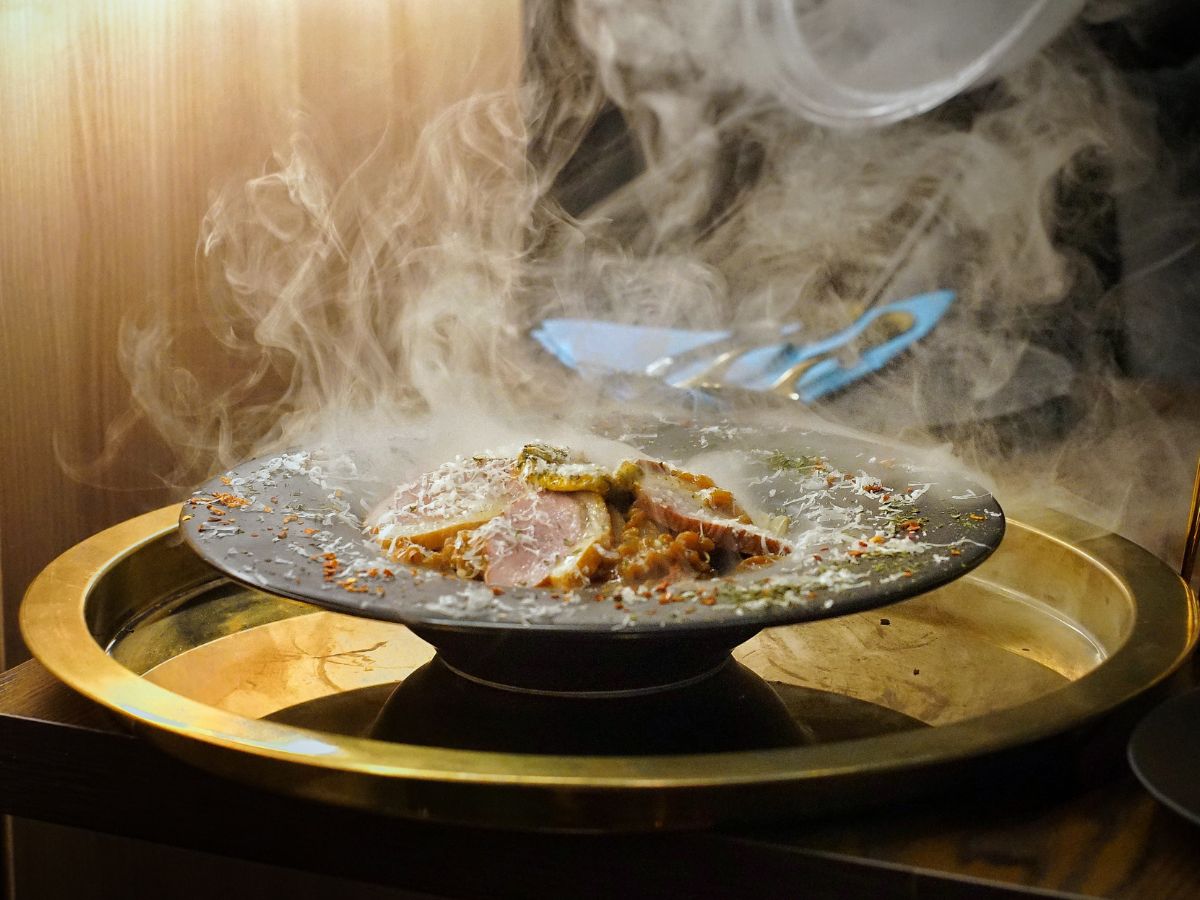 Most pasta aficionados would know how expensive the beloved Italian staple can be in Singapore. If you're looking for a wallet-friendly option, there's a new joint you ought to check out — 2KulGuyz at One-North.
In case you are wondering, 2KulGuyz isn't just a quirky stylistic choice. According to the team, "kul" is the Arabic word for "eat".
Opened in late March, this 100% Muslim-owned concept is headed by a group that includes chef-owner Sazali Ahmad, who was head chef at Pezzo Group and corporate chef at The Black Hole Group.
If The Black Hole Group sounds familiar, that's because it's the group behind not only the Tipo brand, but other well-known casual-dining concepts such as The Great Mischief and Working Title.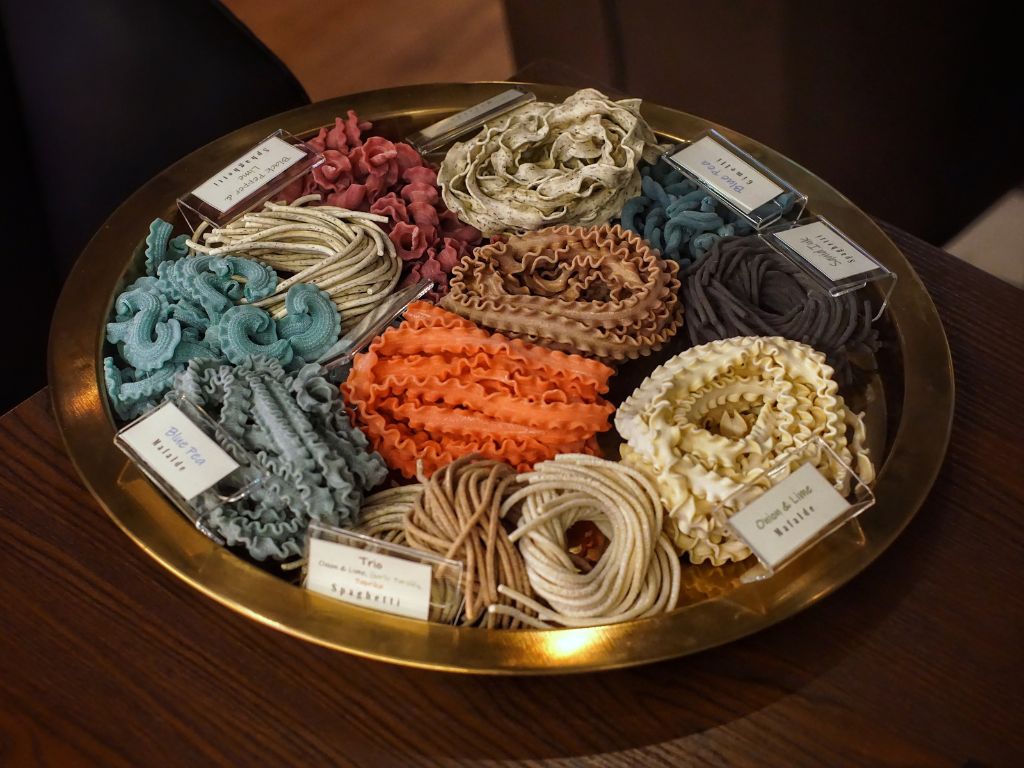 Compared with trendier pasta bars, 2KulGuyz's main charm is in how it eschewed glitzy modern aesthetics, instead setting up a cosy space where customers can feel at home — similar to how the best authentic trattorias are fashioned.
Its brand of fusion pasta is comforting and homely, but there's substance. Instead of the gimmicky laksa or salted-egg sauces you'll often find at fusion-pasta cafes, the creations at 2KulGuyz are rooted in sound Italian-inspired flavours.
All the pasta is handmade in-house and dried, and comes in a myriad of striking shapes and colours, ranging from blue pea mafalde to black pepper & lime spaghetti.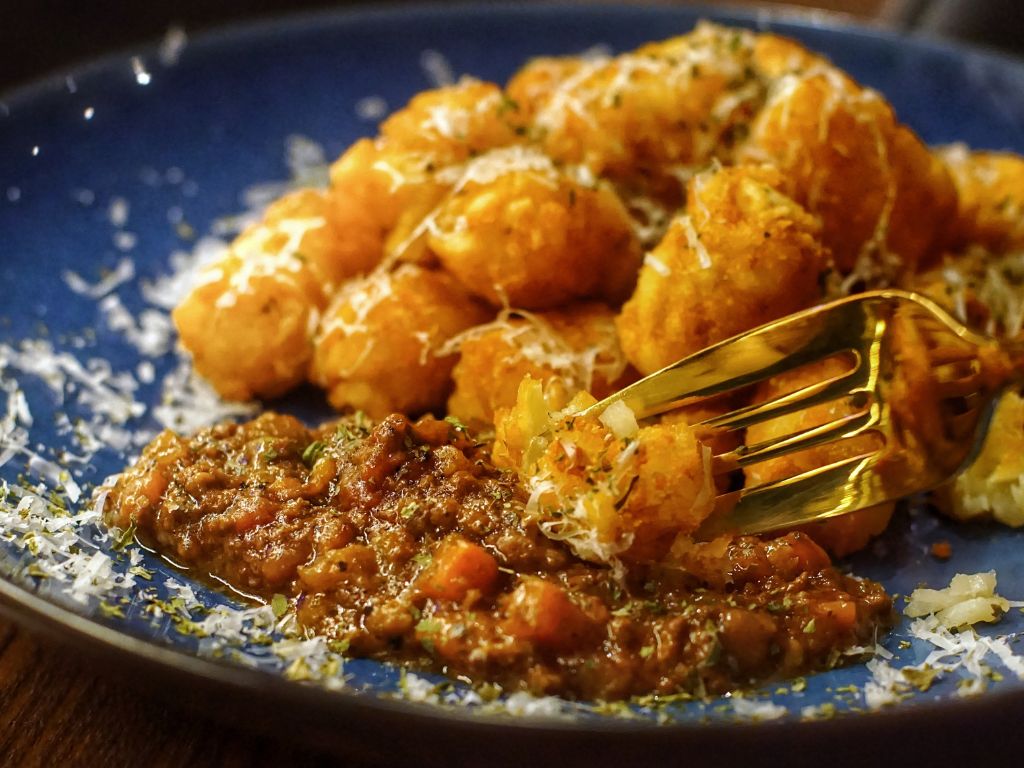 Chef Sazali has worked at fine-dining establishments such as Italy's famous Cova Pasticceria-Confetteria Singapore and even worked closely with Michelin-starred chef Michele Sorrentino.
The lunch and dinner experience at 2KulGuyz will be slightly different. Lunch is touch-and-go and everything is served in convenient takeaway bowls, while dinner is slower-paced and leans towards restaurant service.
The selection of sides and snacks — which differ at lunch and dinner — is a mishmash of simple and hearty soups, salads, finger food, and Italian appetisers with a bit of a fusion twist.
Some of its bestselling sides include the decadent bone marrow garlic bread (S$16.90) and the tater tots (from S$9.90). 
Unlike your garden-variety fast-food tater tots, 2KulGuyz jazzes up its fluffy potato morsels with luxe toppings, including smoked beef ragout (S$13.90), Korean-inspired samyang (S$14.90) and truffle (S$15.90).
But the main star here is undoubtedly the pasta, cooked to a snappy, al dente texture. Do note that choices vary depending on whether you're visiting for lunch or dinner.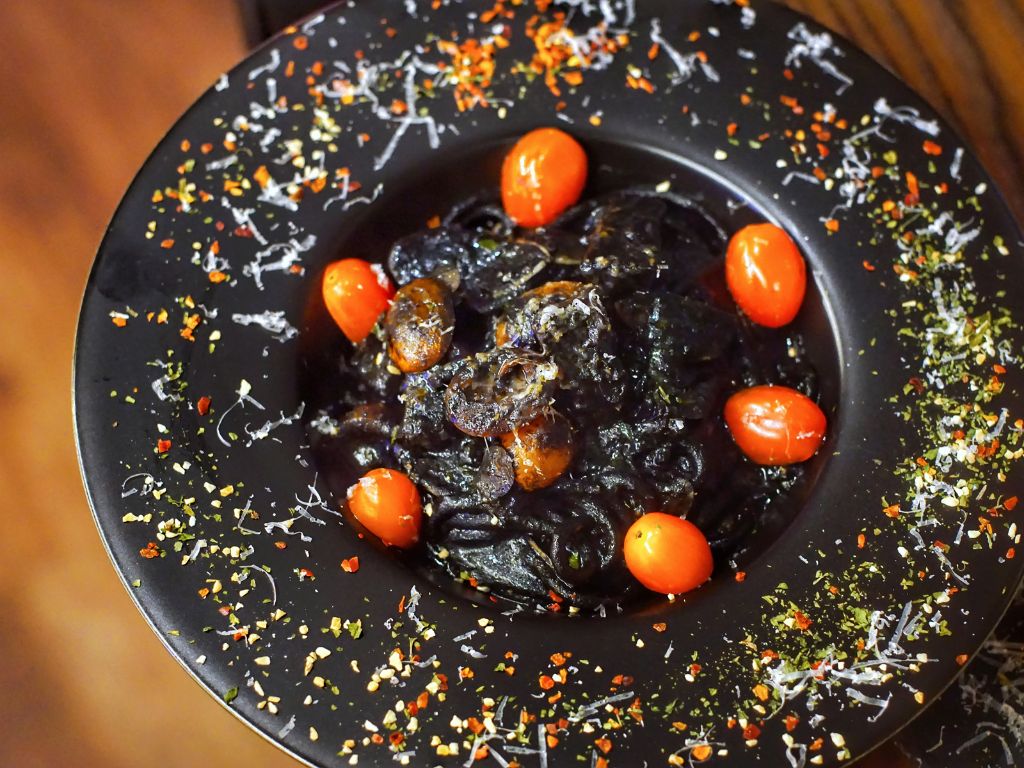 One must-try that will be available at lunch and dinner is the rich and garlicky smoked duck aglio olio (from S$17.90), given satisfying oomph from a kiss of chilli, 2KulGuyz's housemade herb butter, and at dinnertime, an extra dose of smoke from a smoke chamber.
If you're keen on stuffed, dumpling-like pasta, it's best to head there at dinnertime, so you can savour the handmade seven-mushroom ravioli (S$23.90) and handmade beef tortellini (S$26.90).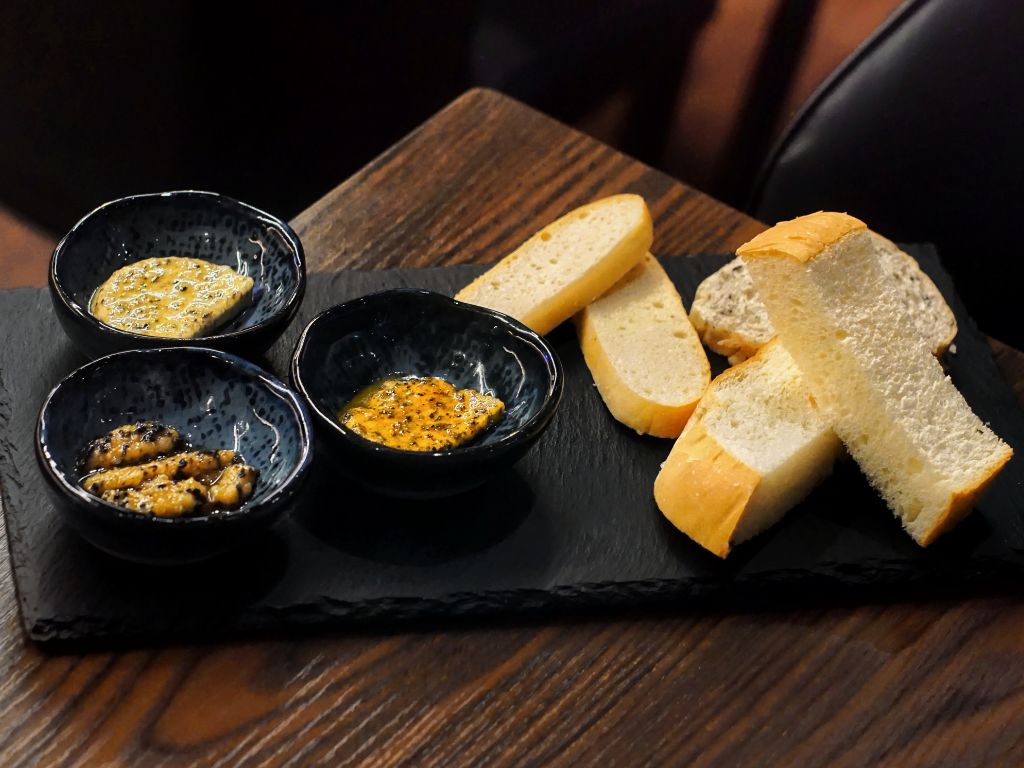 Other dinner-only favourites include the umami miso pasta (S$20.90) as well as the squid ink sauce pasta (S$24.90), covered in a glossy black sauce that was slightly briny, but not overly intense or fishy.
If you're there for dinner, the restaurant starts you off with a complimentary bread platter, complete with an array of housemade flavoured butter — truffle, kombu and herb.
This was a hosted tasting. 
For other exciting new openings, check out our stories on The Fat Kid Bakery's new Telok Ayer outlet and Wild Crumbs, opened by the former Beng Who Cooks chef.
Book a ride to 2KulGuyz.
Galaxis, 01-34, 1 Fusionopolis Place 
Nearest MRT station: One-North
Open: Monday to Friday (11.30am to 2.30pm, 5.30pm to 9.30pm), Saturday (11am to 5pm)
Galaxis, 01-34, 1 Fusionopolis Place 
Nearest MRT station: One-North
Open: Monday to Friday (11.30am to 2.30pm, 5.30pm to 9.30pm), Saturday (11am to 5pm)
---