Review: We check out Mutiara Seafood, Jumbo Group's first Muslim-friendly seafood restaurant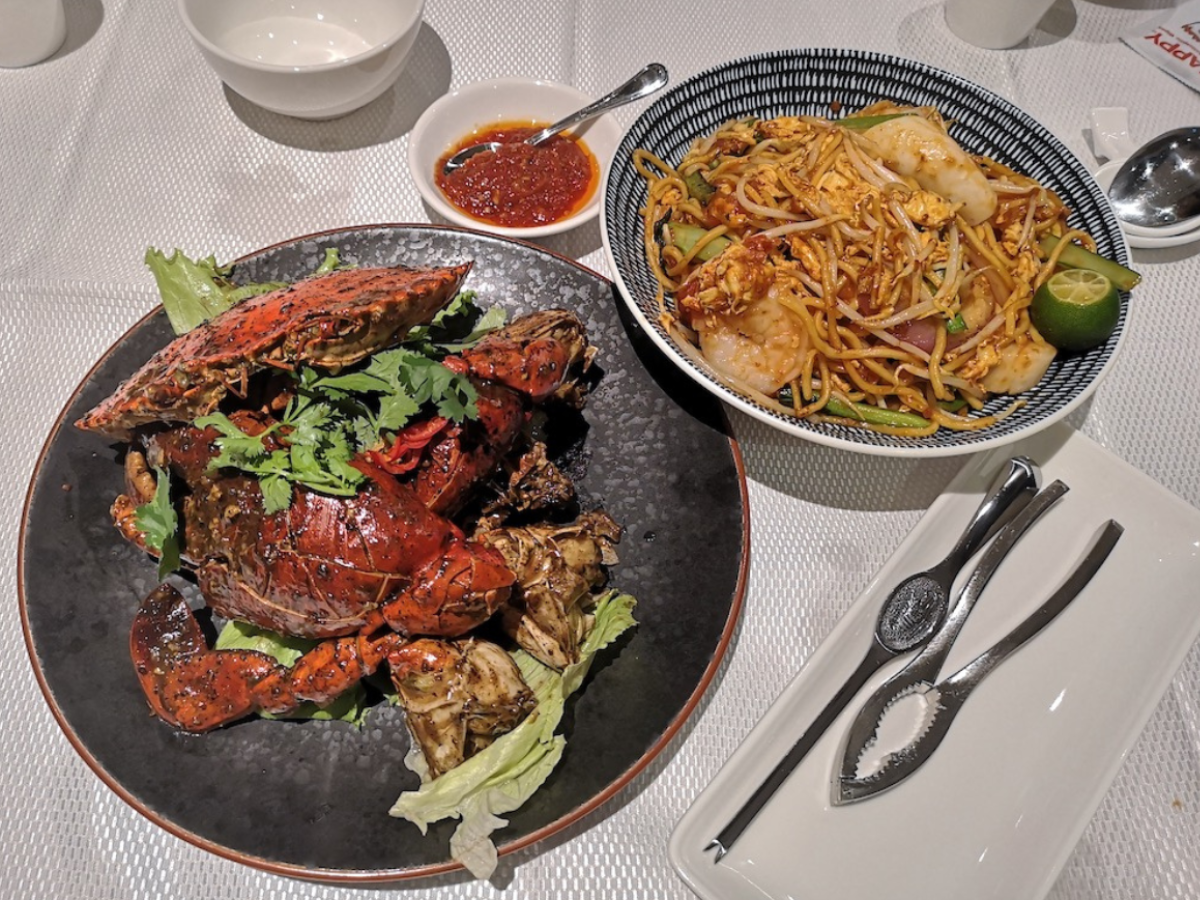 Mutiara Seafood is the Jumbo Group's first halal seafood restaurant
Apart from a new grilled section on the menu, the rest takes after the menu from its sister outlets
The main draw is its fresh seafood such as the black pepper mud crab and fish prepared a la minute
Typically a big communal feast, a visit to a seafood restaurant tearing into crab legs is the quintessential tourist experience in Singapore. And few do that better than the Jumbo Group.
We paid two visits to Mutiara Seafood (Mutiara means "pearl" in Malay), the group's first Muslim-friendly seafood restaurant. The first visit was on a hot afternoon during the holy fasting month of Ramadan and the second one three weeks later for dinner.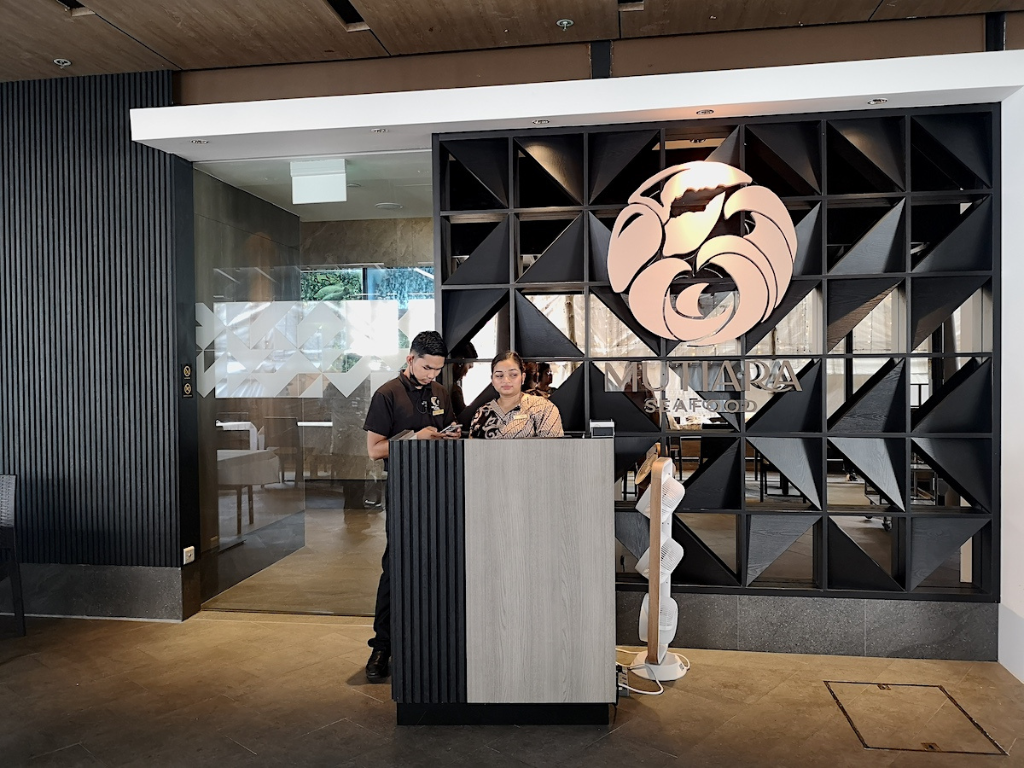 The two experiences were vastly different. 
With the restaurant fairly empty in the day (understandable given that it was during the holy fasting month), the service staff were unhurried. Conversely, dinner service, with five other groups present, felt lively. The staff were also chirpy and attentive, refilling our cups and replacing our plates before we could ask.
The backstory

Mutiara takes after the tried-and-tested format of Jumbo Seafood restaurants — a large al fresco dining space, banquet-style dining tables that come with wet wipes, and of course, those fish tanks.
According to the introduction in the menu, the restaurant takes inspiration from when Singapore was a fishing village in the Malay Peninsula when most made a living from the sea.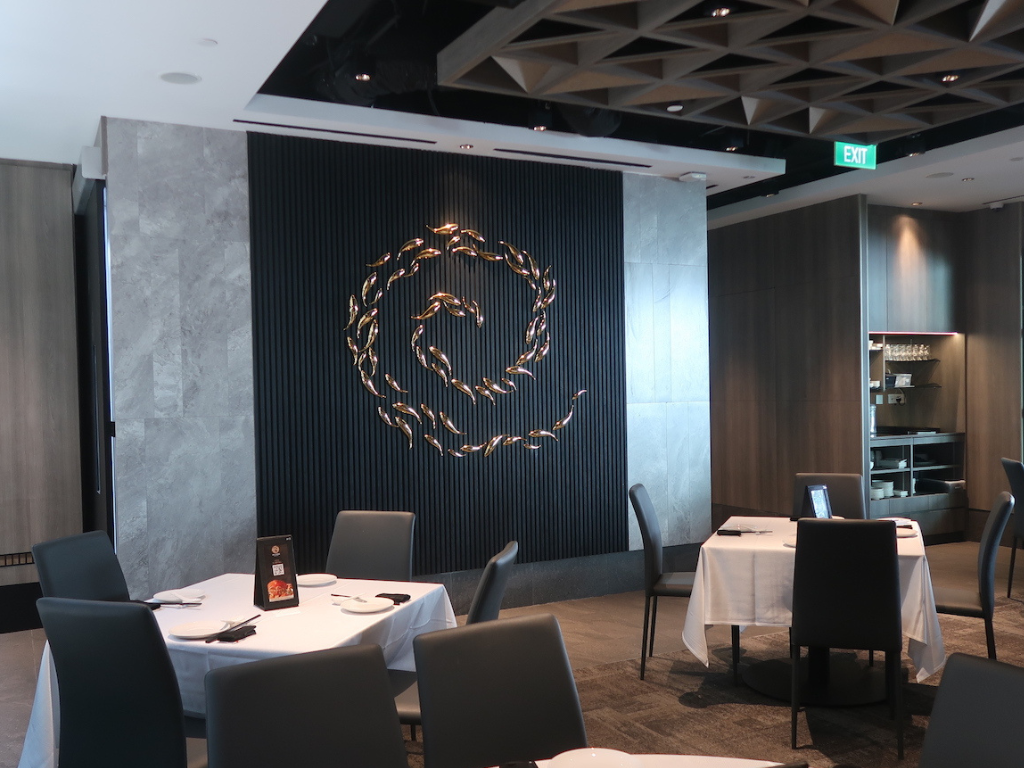 Catered to a Malay clientele, the Muslim-friendly menu is predominantly written in Malay, with English and Chinese translations. 
While the menu is smaller than that at Jumbo Seafood, it includes a handful of appetisers it shares with its sister outlets, such as the dragonfruit lobster salad with lumpfish caviar (S$20). 
Some dishes, however, have been substituted with other proteins, such as the mocha fried chicken (S$16/S$24/S$32) and sweet-and-sour chicken (S$16/S$24/S$32).
Our verdict

Mutiara's menu is a combination of kampung-inspired offerings and mainstays of a regular seafood restaurant.
The Jumbo Group certainly gets points for inclusivity. There were two groups having a business meal when we were there for dinner, and it was nice to see a gathering of different ethnicities. 
My dinner companion noted that the ambience was more relaxed than that of Jumbo outlets and a good substitute to get your seafood fix without struggling to get a booking. 
What it's good for
On the whole, all of Jumbo's signatures are recreated faultlessly at Mutiara.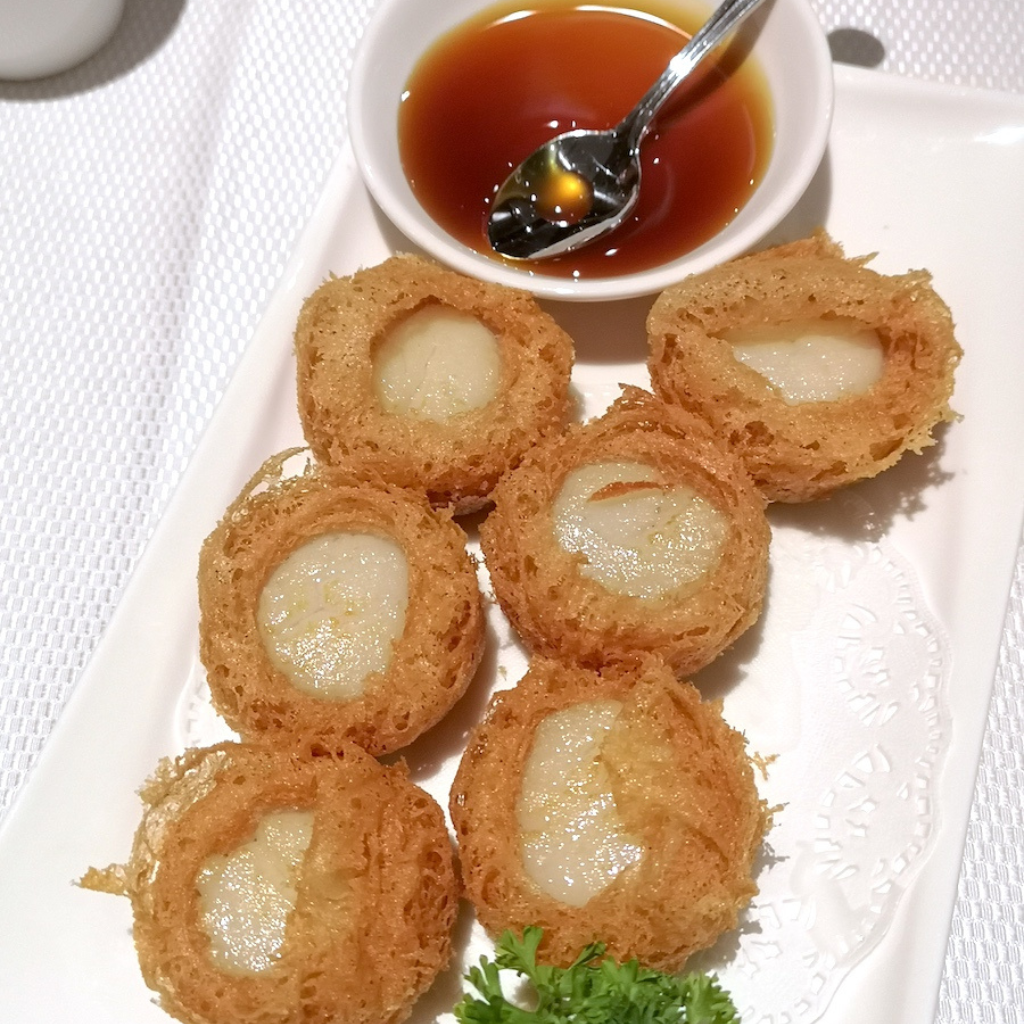 The scallops dibalut dalam keladi cincin or scallops wrapped in yam ring (S$20 for small) arrived as six parcels of mid-sized, succulent scallops wrapped in a thick jacket of yam paste fried in a light batter. 
Its signature black pepper mud crab (S$88.20 for 900g) was coated in a piquant butter and black pepper stir-fry. The crabmeat was naturally sweet and, with skill, could be released from its shell entirely.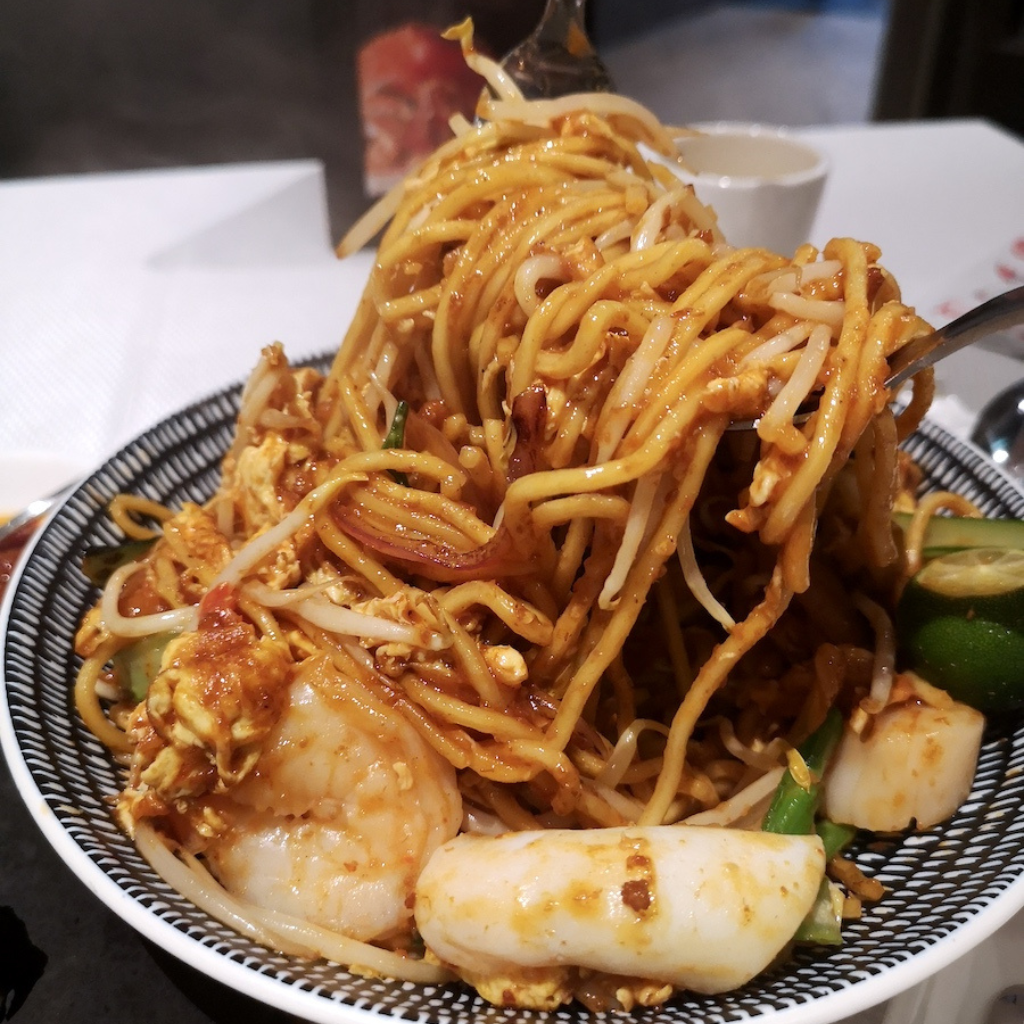 We also got the tilapia deep-fried and served with a Nonya sauce (S$40.60 for 700g) and mee goreng gaya 'Melayu' (S$20 for small). 
The mee goreng, a sizeable portion of yellow noodles fried with an assortment of squid, prawns, vegetables and eggs, hit the spot and was one of the better-tasting versions I've had.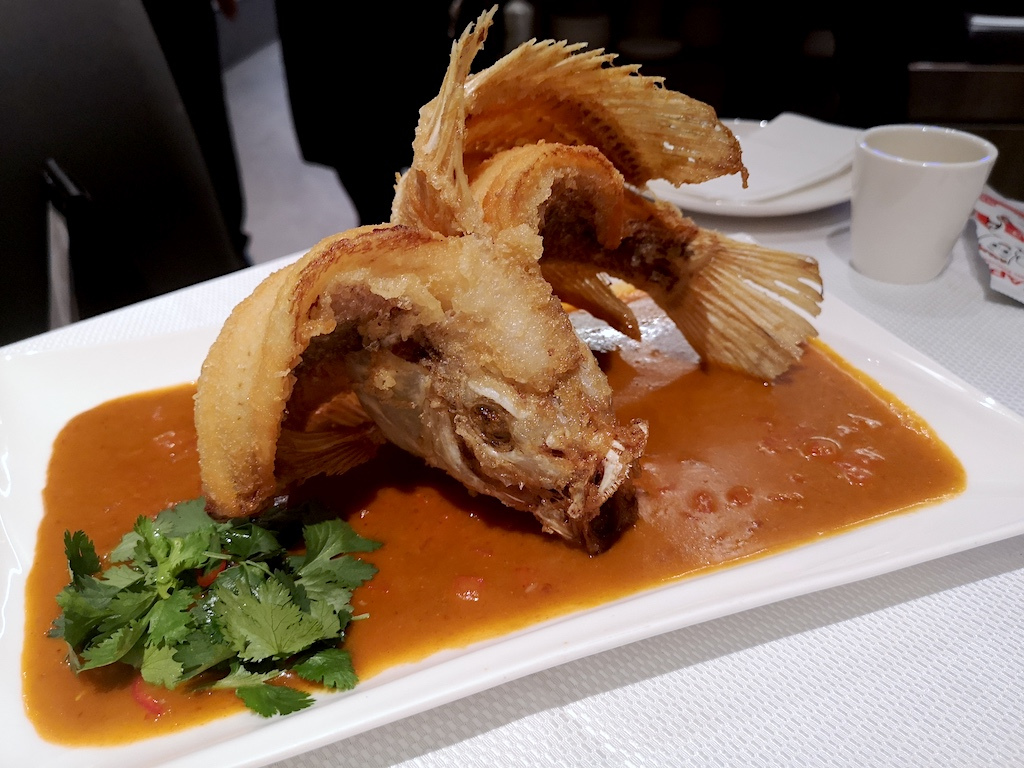 You'll want to take out your camera for the tilapia when it is brought to the table. Cut down the middle, then deep-fried along with its head, this sculptural piece de resistance is crispy on the outside and tender-white on the inside. 
The Nonya sauce it is in is a delightfully aromatic sweet-and-savoury gravy made of more than 20 ingredients. Our friendly wait staff wouldn't reveal the entire recipe, but after some persuasion, said that assam, galangal (a spice), shallots, tomato and shrimp paste were in the mix.
An appetiser available at Jumbo Seafood restaurants as well, the cumi goreng garing or crispy fried baby squid (S$16) was as advertised.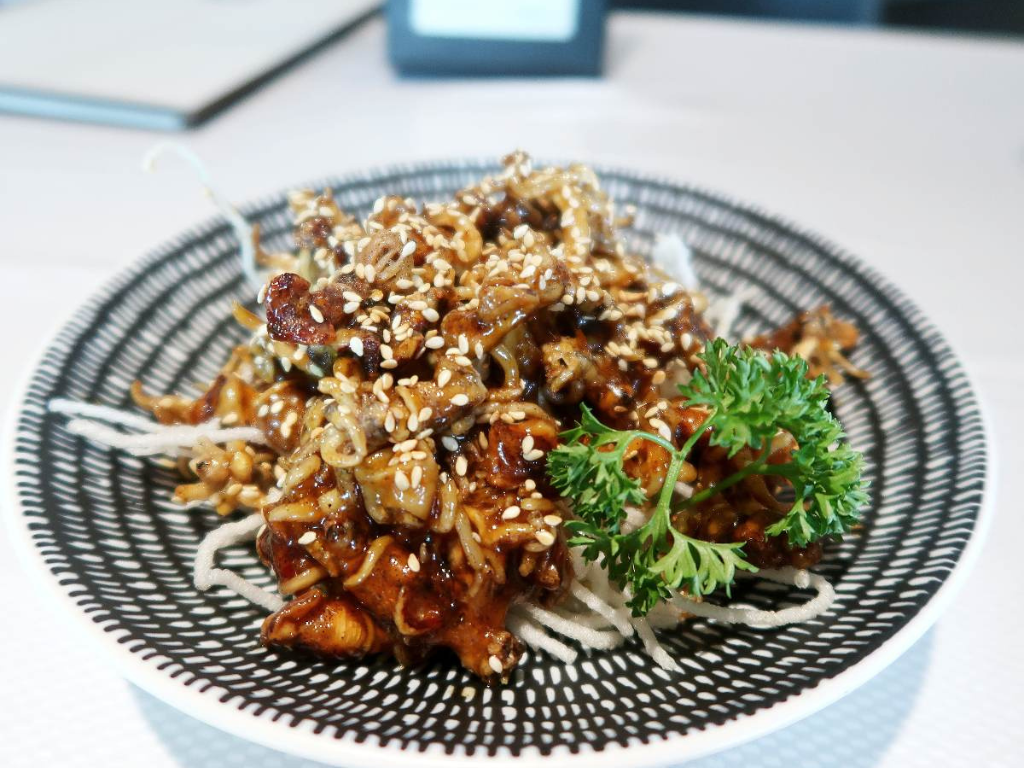 Fried till crunchy with a sweet-savoury glaze, it would make a good snack on its own. We had it with spoonfuls of steaming white rice. 
From the new grilled section of the Mutiara menu, we tried the udang bakar Jimbaran, or Jimbaran grilled prawns (S$28 for four), which are named after the Jimbaran beach in Bali that's known for its casual seafood eateries by the sea. 
The large prawns were butterflied and topped with a sweet sambal, then grilled till the shells were slightly charred.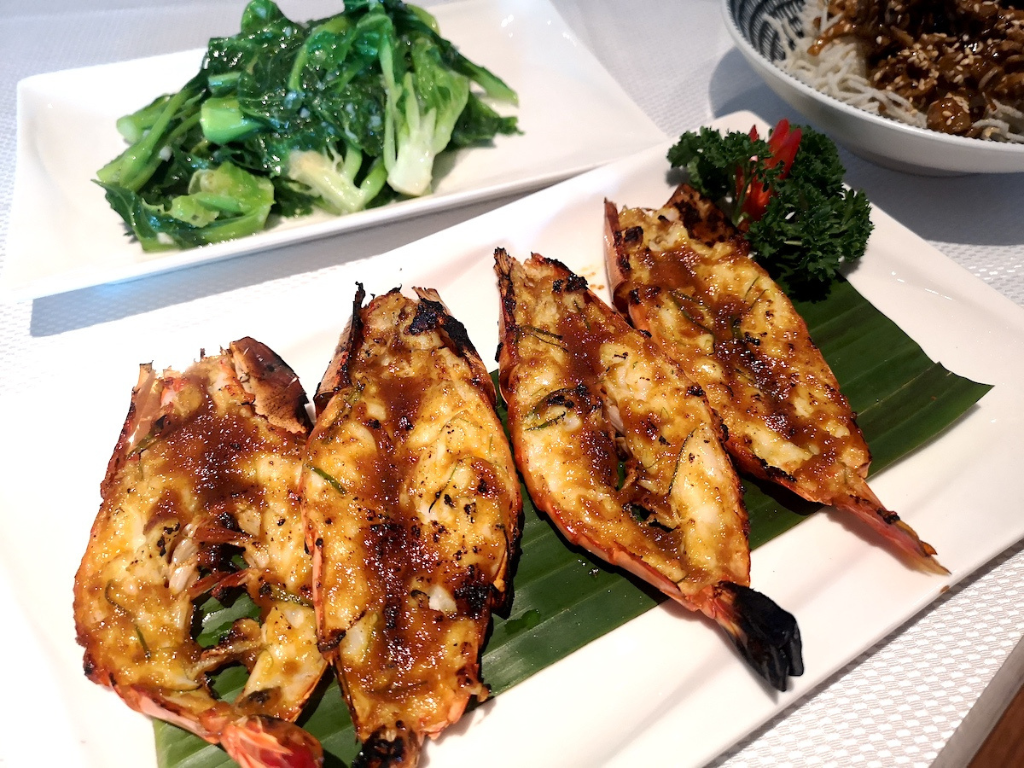 What it could improve on
Essentially chilli crab on a budget, the sos daging ketam chilli dengan roti goreng irisan (S$18) comes with four slices of fried mantou and a small bowl of chilli-crab sauce with chunks of crab.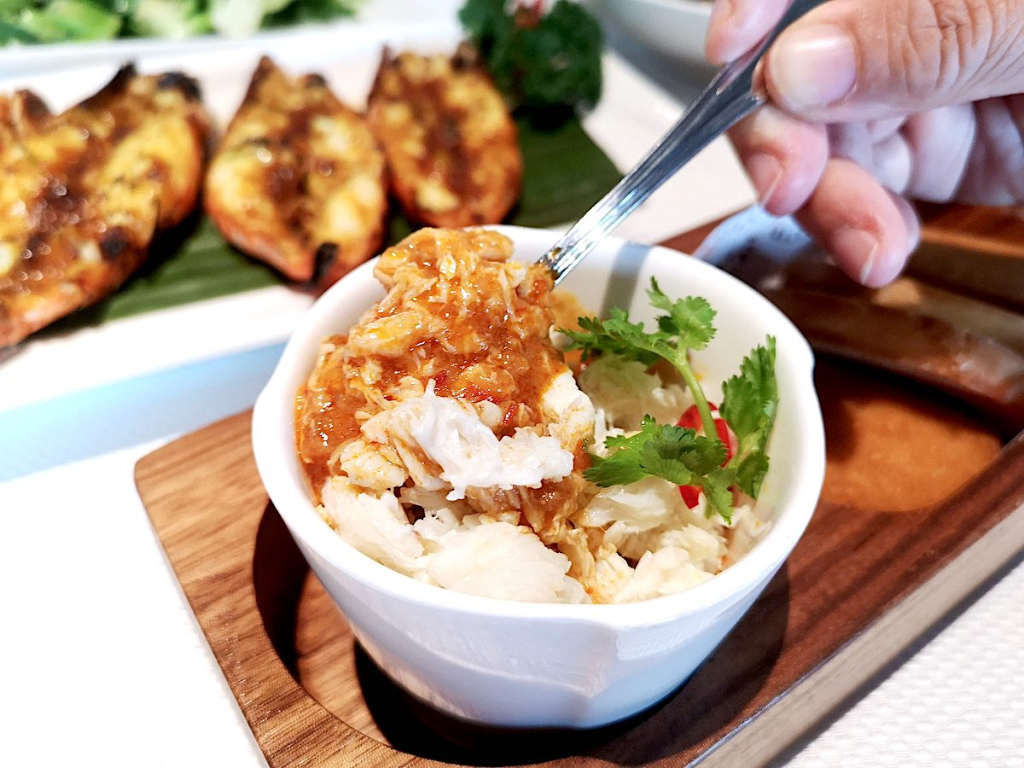 Mantous are typically fried whole, so that the outside would be a crispy brown, and the insides soft and fluffy. 
While Mutiara was generous with the shredded pieces of crabmeat, we were slightly bewildered that the restaurant had chosen to slice up the mantou for this dish.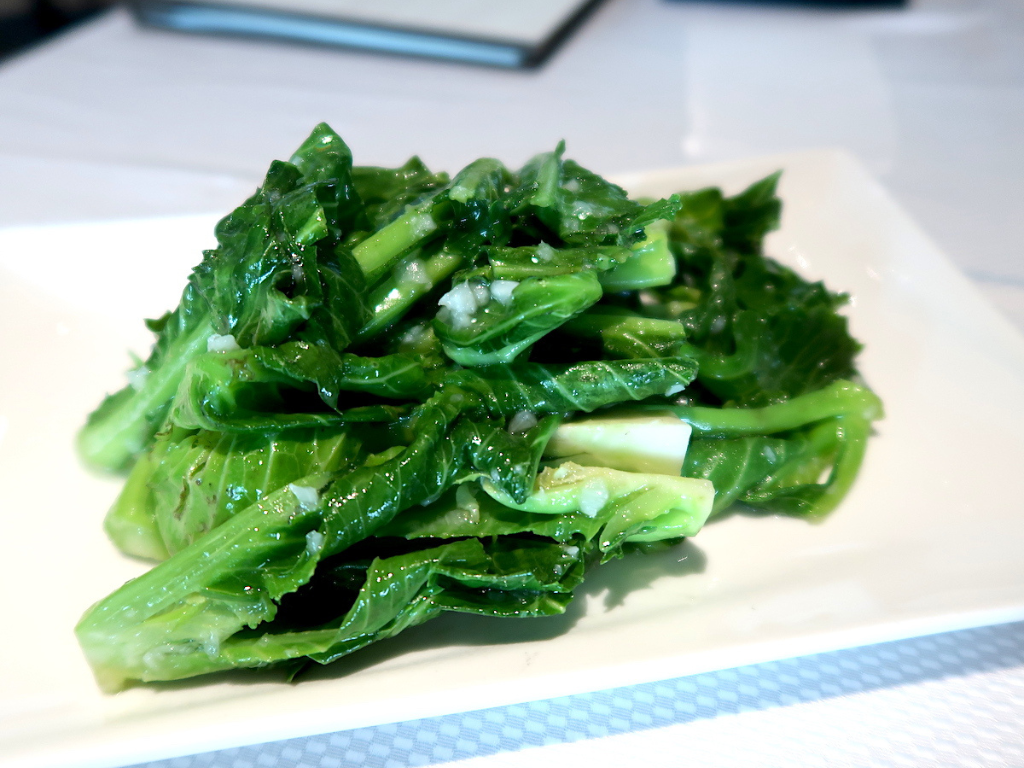 The rest of the dishes were middling. 
The baby "kai lan" (S$14) with garlic arrived a tad undercooked. 
And our dessert — a bowl of bubur keladi dengan kacang ginko dan labu or sweet yam paste with pumpkin and ginkgo nuts (S$5) — wasn't particularly memorable either. The tablespoon of thick yam paste was covered by a thin pumpkin rectangle that didn't add much flavour to the dessert. All the components projected differing degrees of sweetness, resulting in a dish that tasted monotonous.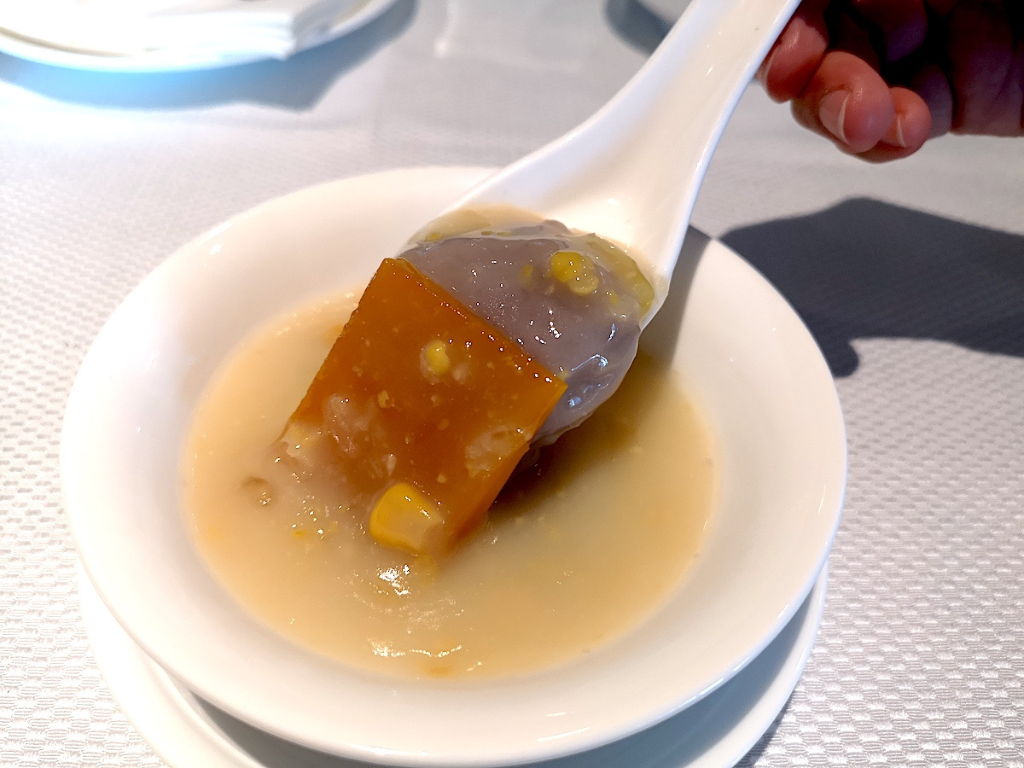 Our quick takes
Is it conducive to conversation? When crowded, you might have to speak a few decibels louder, as with most bustling seafood restaurants.
Is a reservation necessary? Not for lunch, but if you're coming with a big group, it's best to make a booking, especially if you intend to tuck into lots of fresh seafood.
How to get there? It's located at the Geylang Serai Community Club, which is beside the Geylang Serai Market and Food Centre.
Things to note: 
There are three large private dining halls upstairs for more family gatherings. They can be combined into one mega hall for weddings. 

This is a no-brainer, but do take a big group along to best enjoy the seafood-restaurant experience. 

Avoid the tropical heat by opting for an al fresco table only in the evenings.
HungryGoWhere paid for its meal at this restaurant for this review. Still hungry? Read our reviews of Garang Grill Express and Xiabu Xiabu. 
Mutiara Seafood is on the GrabFood delivery service and offers free delivery (up to S$3 off) with GrabUnlimited. Or book a ride there.
Wisma Geylang Serai, 01-02 and 02-02/03, 1 Engku Aman Turn
Opens: Monday to Sunday (11am to 3pm, 5.30pm to 10pm)
Wisma Geylang Serai, 01-02 and 02-02/03, 1 Engku Aman Turn
Opens: Monday to Sunday (11am to 3pm, 5.30pm to 10pm)