Jumbo Group launches Mutiara, its first Muslim-friendly seafood restaurant, at Wisma Geylang Serai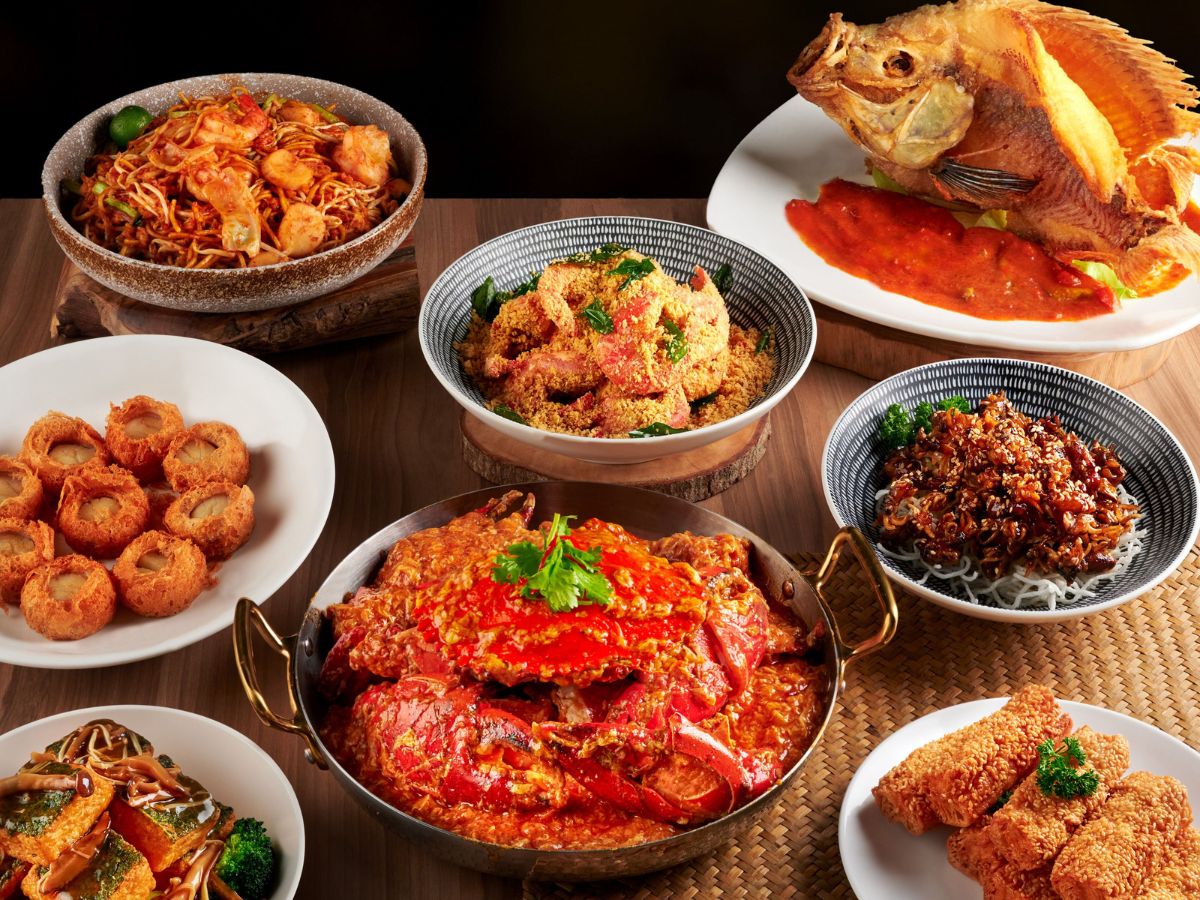 When we think of "chilli crab" in Singapore, one of the first names that come to mind is Jumbo Seafood restaurant. After all, it is a household name, thanks to its longstanding history and reputation for fresh and quality seafood.
The restaurant first opened at East Coast Seafood Centre in 1987 and eventually the business took off. It went on to open five other outlets in Singapore and even expanded overseas, with outposts in cities such as Shanghai, Seoul and Ho Chi Minh.
These days, it is a popular spot for family gatherings and a place to bring one's foreign friends to eat local delicacies.
Now, our Muslim friends can tuck into the restaurant's signature crabs and other dishes, as the Jumbo Group has launched its first Muslim-friendly seafood restaurant in Singapore! 
Called Mutiara Seafood, it officially opened on March 6 and is in the process of obtaining halal certification in line with regulatory requirements.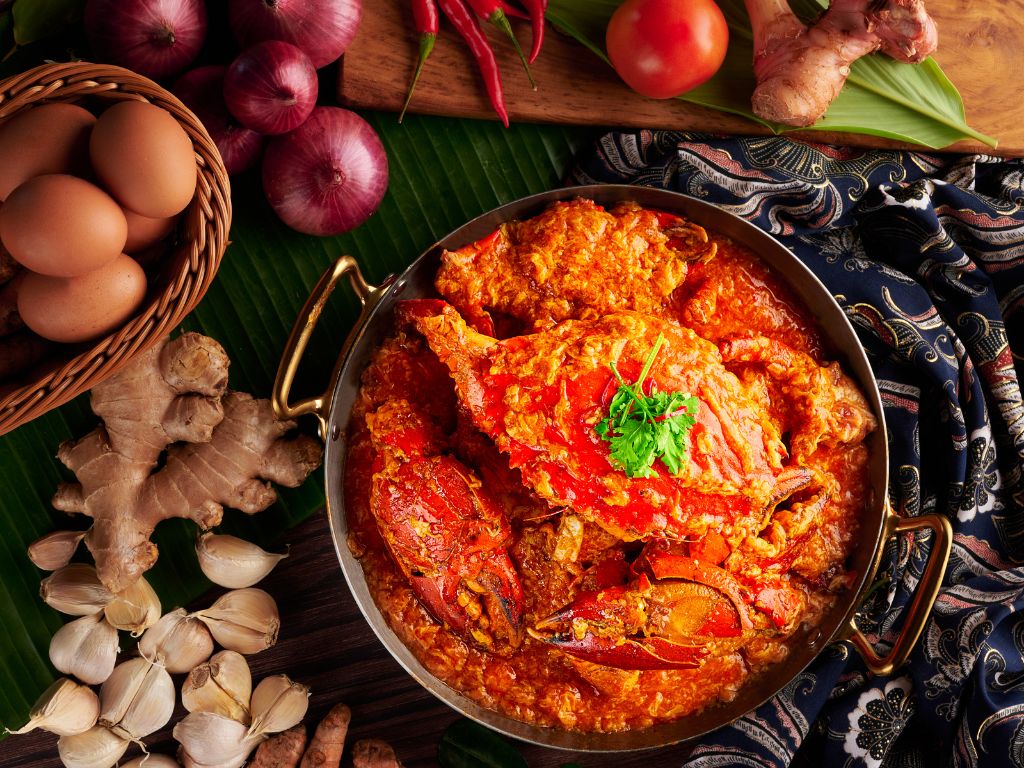 The restaurant can be found within Wisma Geylang Serai and boasts a total seating capacity of 176 diners.
Of course, one of the highlights diners can expect is the legendary live crab that Mutiara offers in four different cooking styles.
There's a choice of signature chilli crab, signature black pepper crab, stir-fried with golden salted egg, or steamed crab with egg white.
You can also choose the type of crab to be used in your dish, including the ubiquitous dungeness crab (S$8.80/100g), mud crab (S$9.80/100g) and the more luxe Alaskan crab (S$26.80/100g).
If that isn't enough, you can supplement the crabs with a myriad of sumptuous seafood classics, including live prawns fried with cereal (S$24/36/48), scallops wrapped in yam ring (S$20/30/40) and cod fish steamed with preserved radish and diced chilli (S$26/piece).
Besides seafood, there are also the usual carby favourites, such as the fragrant supreme fried rice (S$20/30/40) and crispy noodles with seafood (S$20/30/40) to complete your feast!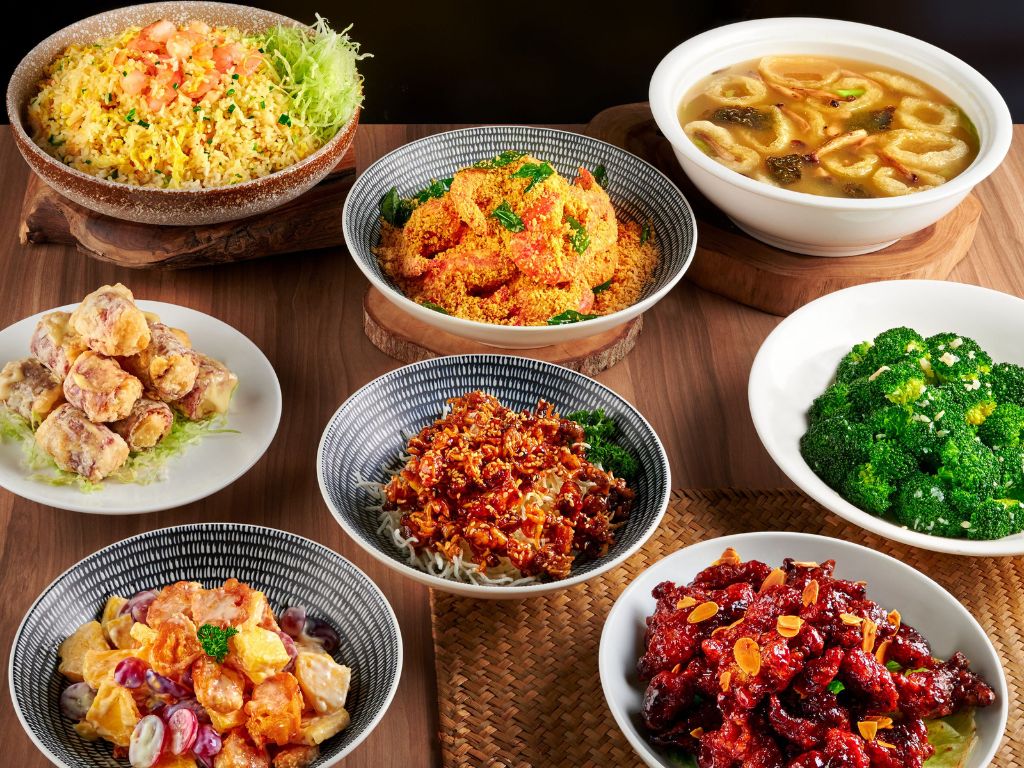 The menu will also feature a grilled section that isn't available at Jumbo Group's other concepts — think juicy grilled chicken satay with peanut sauce (S$14 for six sticks) and a flavourful grilled red tilapia fish with sambal (S$40/each).
What's more, to celebrate its launch, Mutiara will be giving away vouchers that entitle you to S$50 off your meal. The vouchers can be redeemed on subsequent visits with a minimum spend of S$100.
The vouchers are available while stocks last, and are only valid for dine-in on Mondays to Fridays until May 31, 2023. They will also not be valid with other discounts, vouchers and promotional offers.
Book a ride to its outlet.
Wisma Geylang Serai, 01-02 and 02-02/03, 1 Engku Aman Turn 
Nearest MRT station: Paya Lebar
Open: Monday to Sunday (11am to 3pm, 5.30pm to 10pm)
Wisma Geylang Serai, 01-02 and 02-02/03, 1 Engku Aman Turn 
Nearest MRT station: Paya Lebar
Open: Monday to Sunday (11am to 3pm, 5.30pm to 10pm)