First Jamba Singapore store opens with more on the way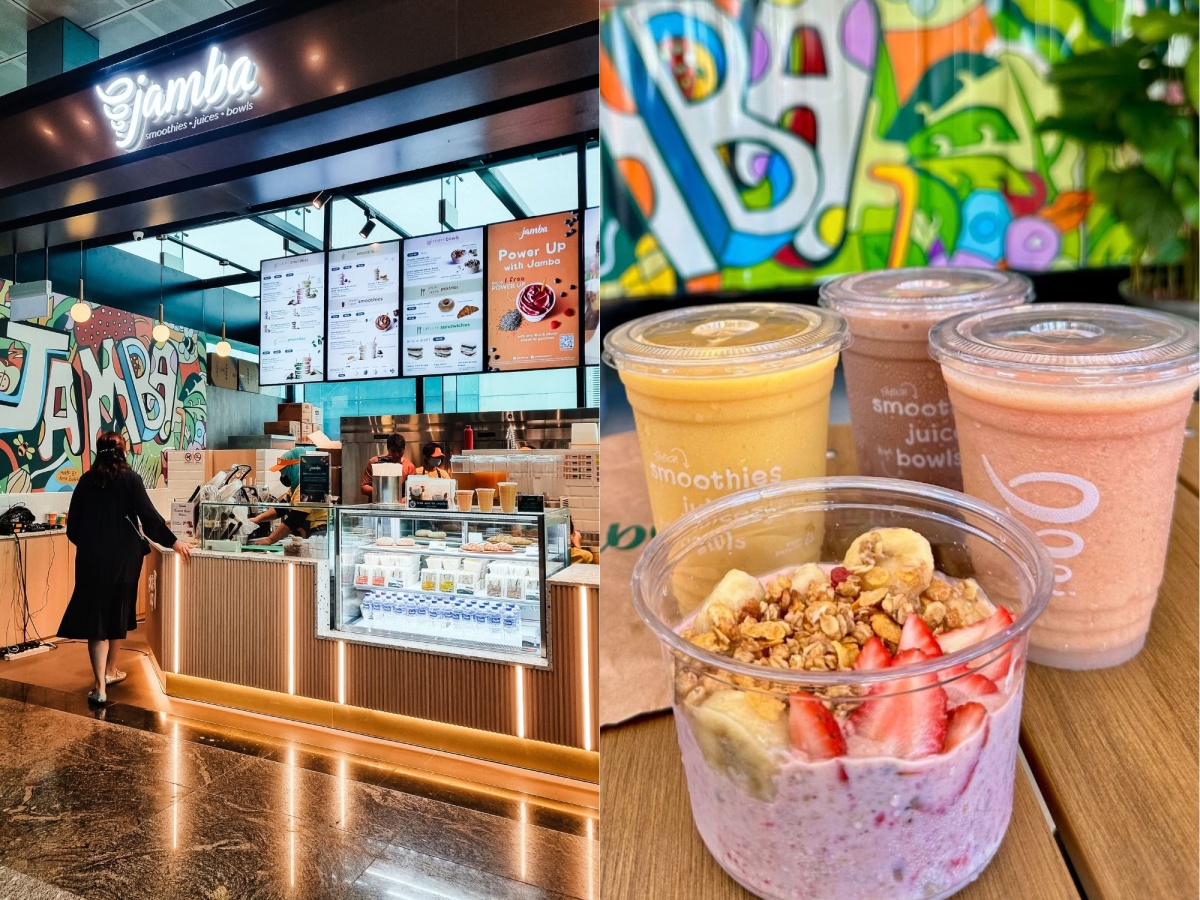 Smoothie fans rejoice — popular American smoothie brand Jamba, formerly known as Jamba Juice, is now in Singapore!  Its first outlet officially opens today, July 21, at Changi Airport's Terminal 1.
Expect to find Jamba's famous blended smoothies (from S$7.90 to S$9.90) — categorised into classic, plant-based, power, and creamy treat — and its power-packed energy bowls (S$13.90).
Or if you prefer something more savoury, the store has sandwiches and pastries for you to grab together with its smoothies. 
More Jamba stores around Singapore
For fans who find the new Jamba Singapore outlet at Changi Airport a tad far, fret not, because we've gotten word that there are more Jamba stores in the works all around Singapore. 
At the opening event at Changi Airport Terminal 1, Linda Tam, CEO of Manna 360 Pte Ltd — the group behind Jamba's arrival in Singapore — confirmed that Jamba fans can expect to find stores popping up at Suntec City and Wisma Atria in the coming weeks.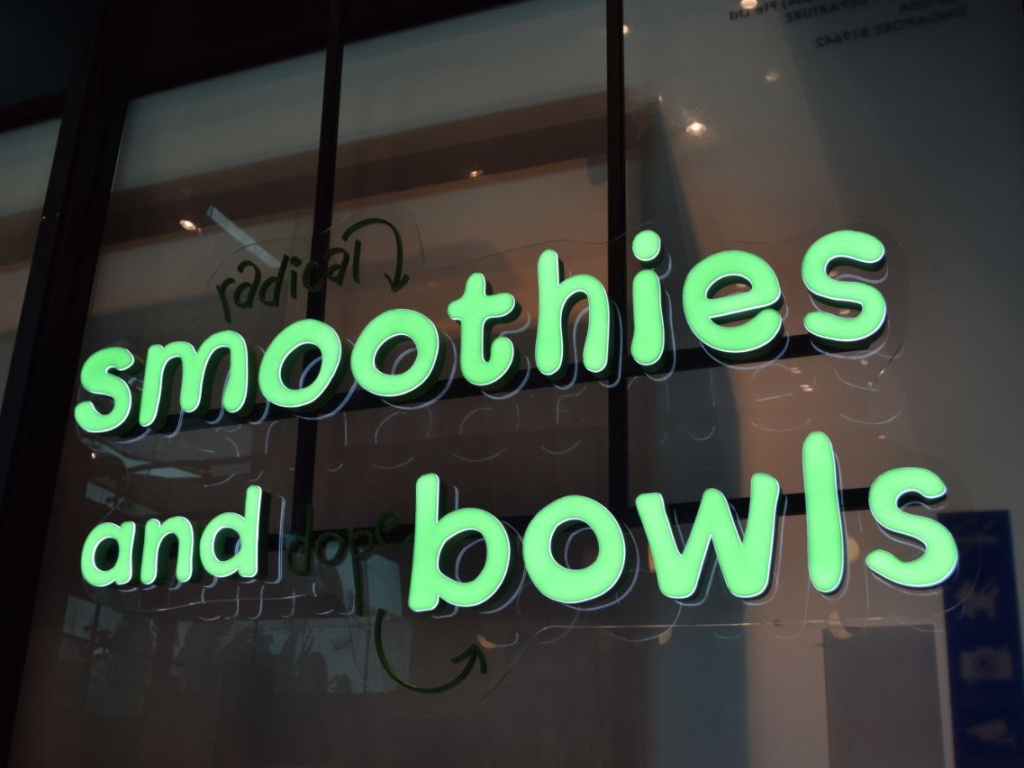 A multi-concept store at Changi City Point is also in the works and includes Jamba, along with other well-loved, locally-established Manna 360 brands such as Krispy Kreme, Ben's Cookies and Ilao Ilao. More brands are expected to make an appearance in the future. 
The brand also recently launched a Jamba pop-up at Resort Worlds' Sentosa. 
What to try from Jamba Singapore's menu
We spotted familiar flavours from its US menu like Mango-a-go-go (from S$7.90 for a small cup), which has a passion fruit mango juice blend, pineapple sherbet and fresh mangoes, and Strawberry Wild with apple strawberry juice, vanilla yoghurt, strawberries and bananas.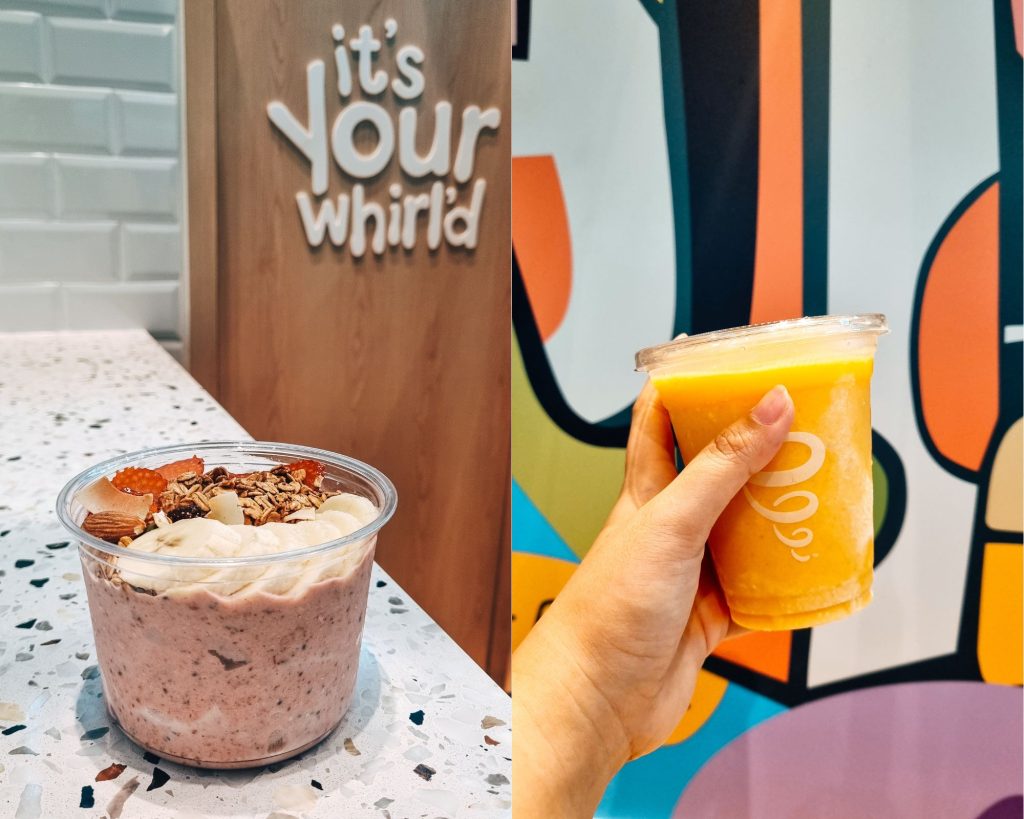 Its ginormous chunky strawberry energy bowl (S$13.90) is also available at Jamba's T1 store in Singapore and comes with soy milk, strawberries, banana, greek yoghurt, granola, and peanut butter.
The bowl is massive and we're sure it'll make for a super filling lunch or a great dessert to share among friends for those meal-afters.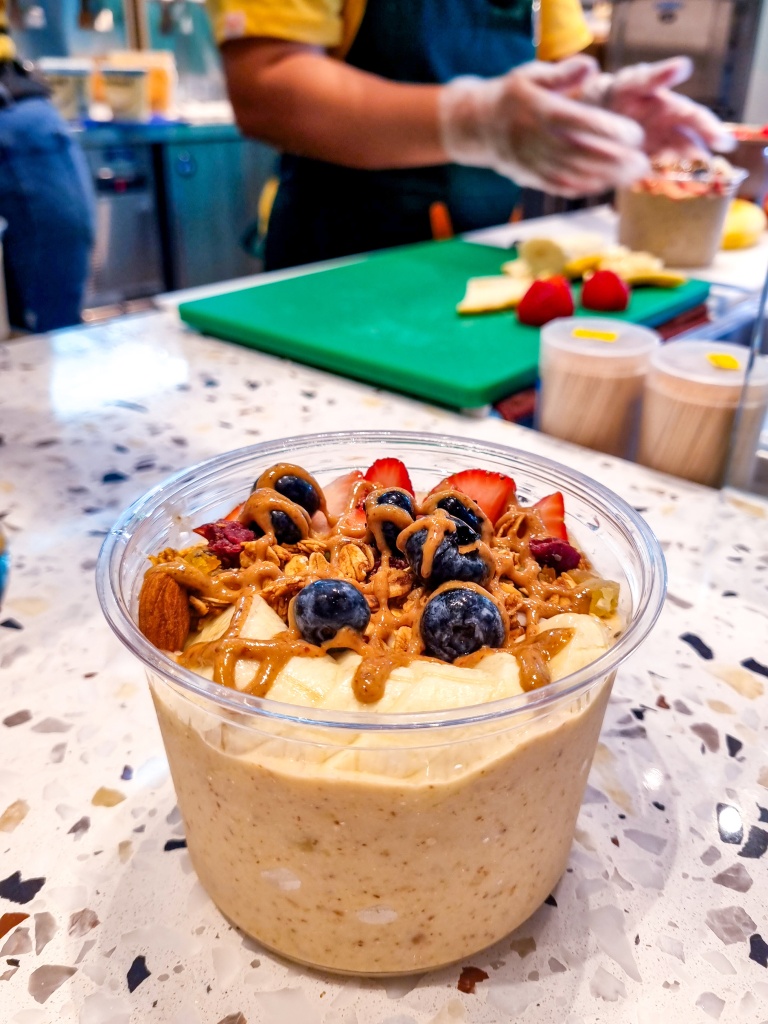 For those who prefer less fruity flavours there's a nutty almond butter bowl (S$13.90), and Chocolate Moo'd (vanilla yoghurt, milk and chocolate powder, S$7.90 for a small cup). 
For now, the Jamba Singapore menu is a lot smaller than what you might get at the original Jamba stores in the US.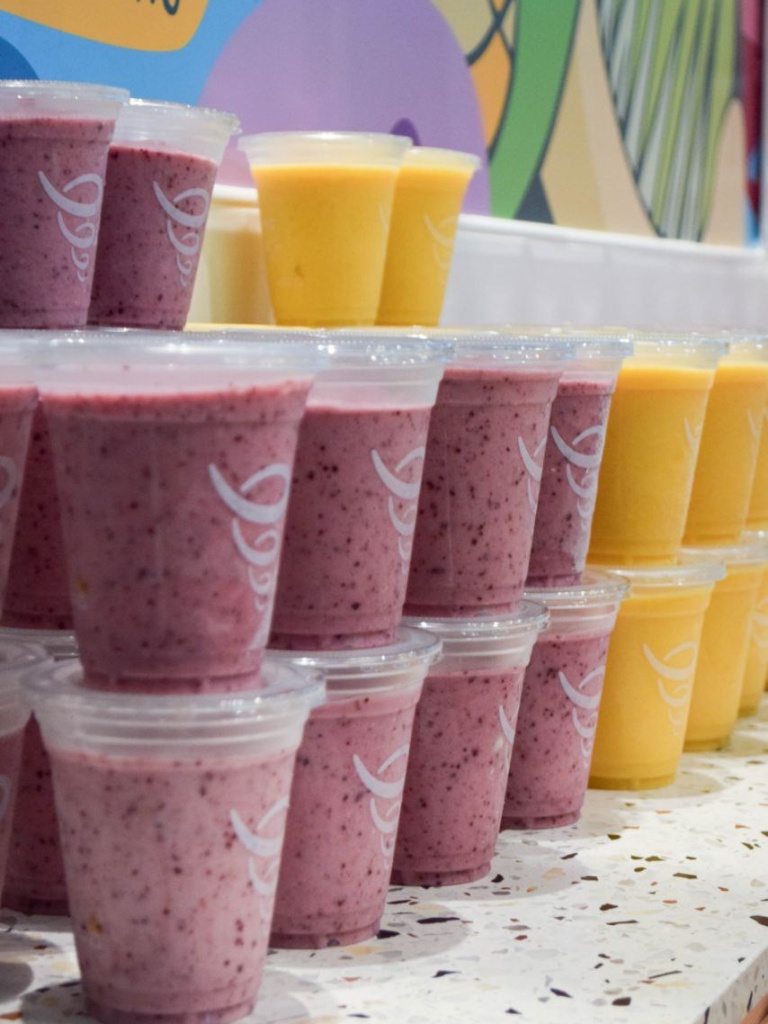 But be patient: We hear there might be new types of drinks rolled out in the near future, such as coconut-based refreshers.
Regardless, we're sure Jamba Singapore's current slew of icy-cold blended smoothies will still be a much-needed reprieve in our erratic heat! 
For more refreshing treats, check out the latest Blackpink and Starbucks merchandise collaboration or visit these hidden bars in Singapore. 
Book a ride to Jamba Singapore's T1 outlet now. 
Changi Airport Terminal 1, 02–05, 80 Airport Boulevard
Nearest MRT station: Changi Airport
Open: Monday to Sunday (10am to 10pm)
Changi Airport Terminal 1, 02–05, 80 Airport Boulevard
Nearest MRT station: Changi Airport
Open: Monday to Sunday (10am to 10pm)
---