Build your own ice cream with croissants, Lao Gan Ma & more at SwirlGo's new omakase lab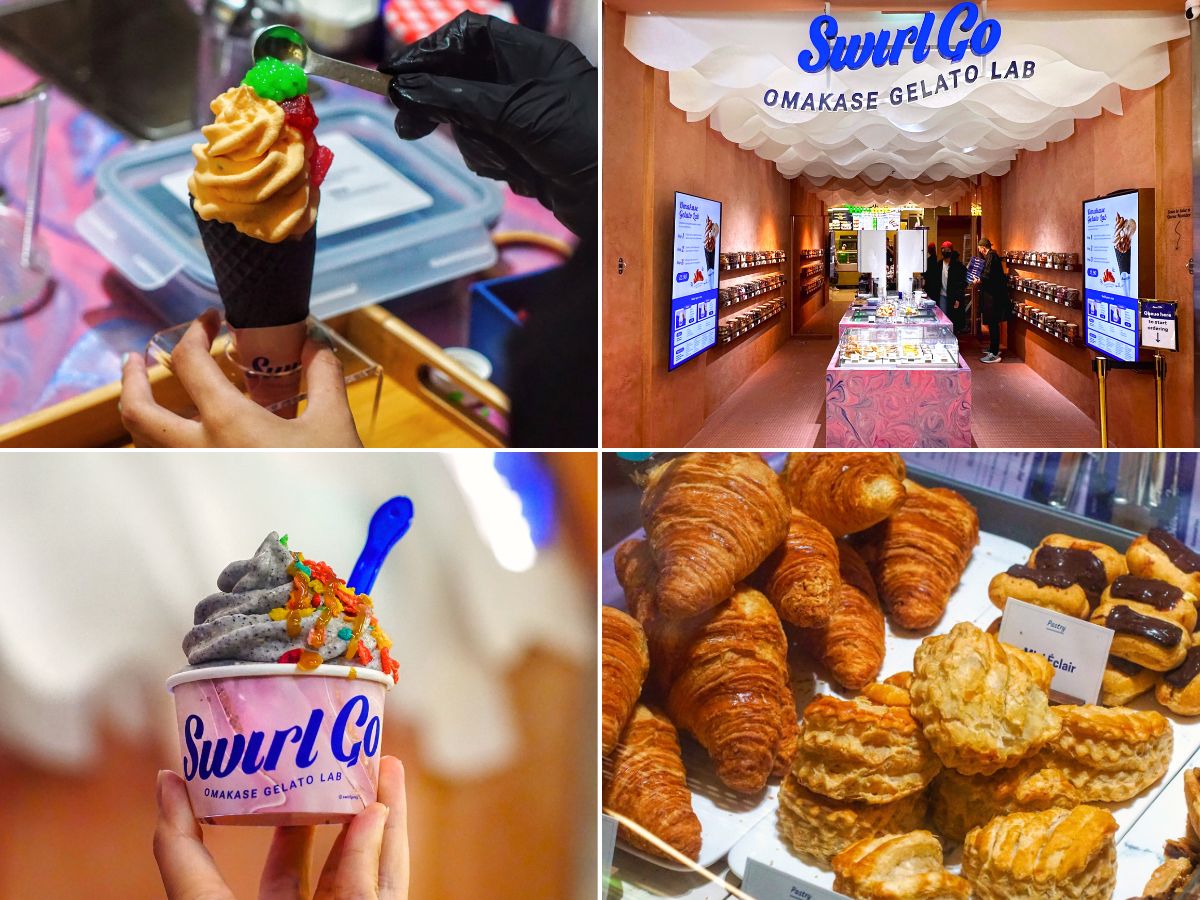 Have you ever had a wild ice-cream flavour idea that you swear would be amazing, but just can't find a cafe that's genius enough to attempt it?
Well, if you're an ice-cream lover who's grown bored of the usual gelato-and-waffles combo, the new SwirlGo omakase lab at Orchard's Wisma Atria shopping centre is a must-visit.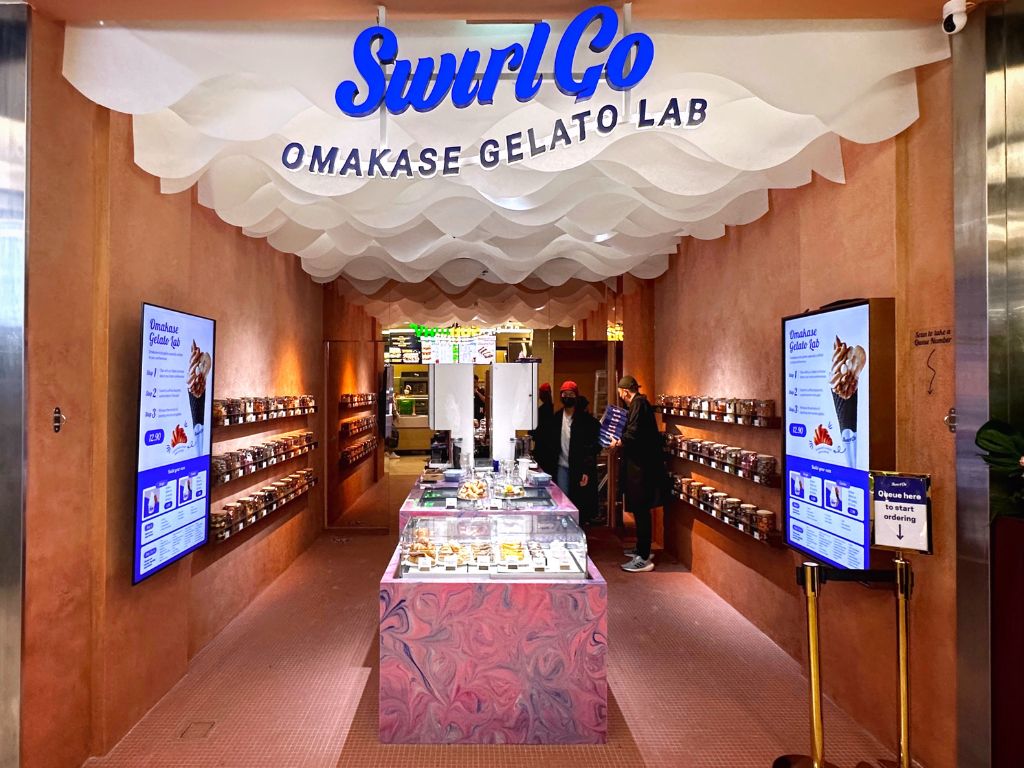 Unlike your usual soft-serve ice-cream machines, SwirlGo uses a proprietary tech developed by its 33-year-old owner Jeremy Tan.
What sets it apart from other ice-cream tech that's already on the market? It's designed with an elegant and mess-free capsule system, a la Nespresso.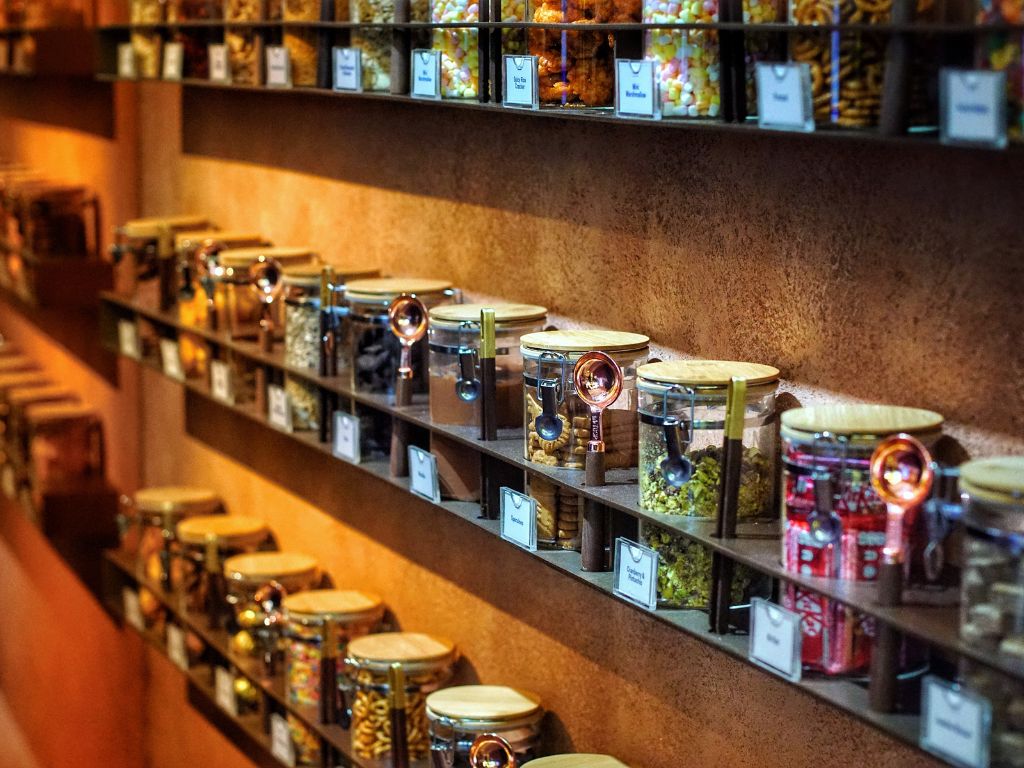 SwirlGo's streamlined process allows for countless ice-cream types. By contrast, dedicated machines are usually needed for individual flavours.
Above all, it's the mix-in capabilities where the tech shines — it allows SwirlGo to easily incorporate an assortment of toppings, which, in turn, allows for a myriad of unique textural combinations.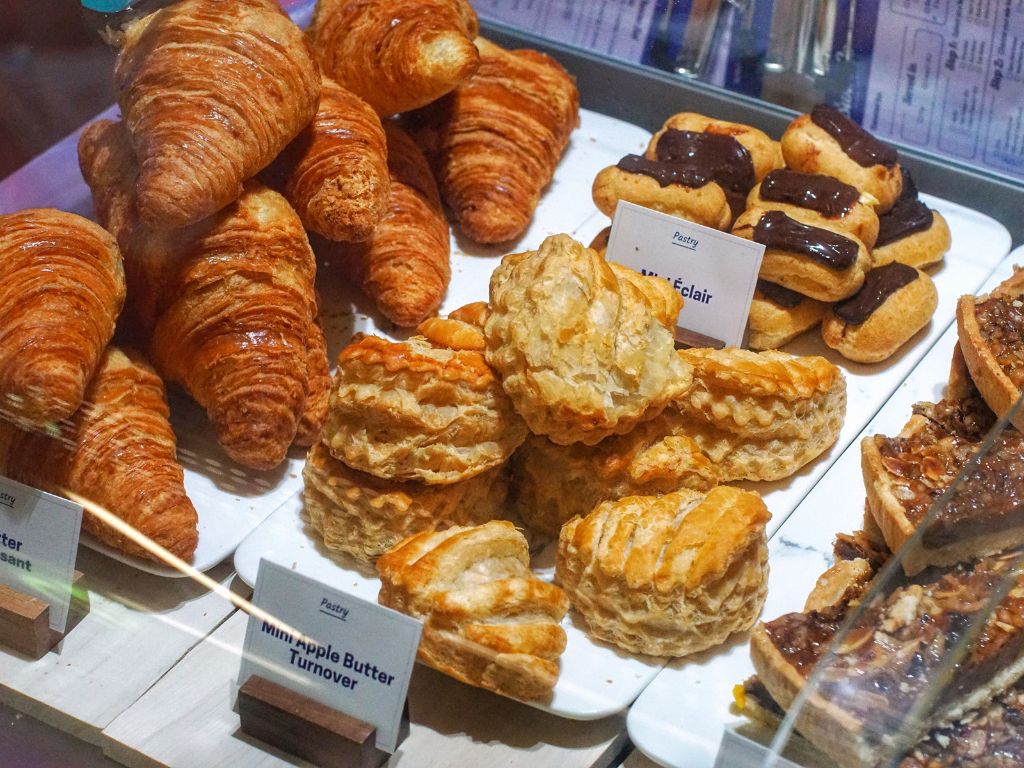 Ordering your own dream ice cream at SwirlGo is a straightforward and painless process. 
The experience begins with an order chit that lists all the ingredients and flavours that you can go crazy with.
You are given the option of a Single (1 base, 1 mix-in, 1 topping, 1 drizzle, S$6.90) or Combo (1 base, 2 mix-ins, 3 toppings, 1 drizzle), and for it to be served in a cup or charcoal cone (+S$1).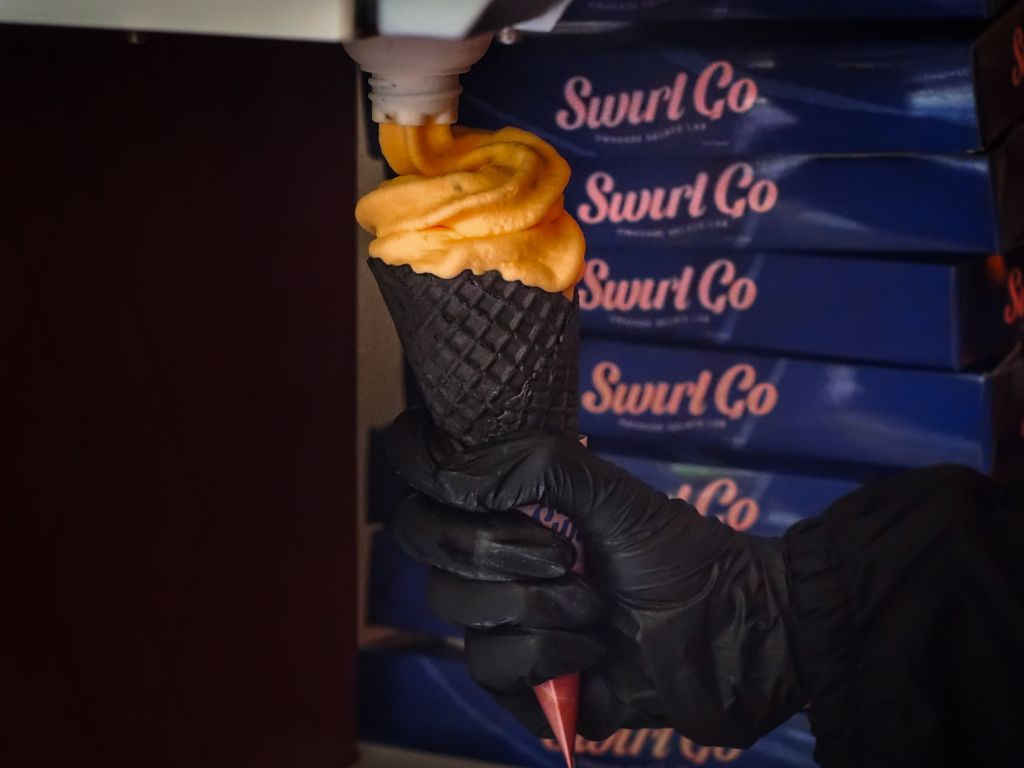 Following that, you'll be selecting from 10 flavour bases, which include vanilla, cream cheese (+S$1), salted caramel, gula melaka, rock melon, black sesame and honey frozen yoghurt (+S$1).
That's right — despite SwirlGo's name, you can get also get soft-serve made not just from gelato, but from sorbet and yoghurt.
SwirlGo also gives you a whopping 32 mix-in items to play with — so you can unleash your creativity, and modify the texture and profile however you please.
SwirlGo's toppings range from the most timeless favourites, such as Oreo, speculoos (caramelised biscuits) and Ferrero Rocher (+S$1.50), to those meant only for the adventurous, such as D24 durian (+50 cents), mala potato chips and its signature Lao Gan Ma chilli oil. Yes, you can have your Lao Gan Ma ice cream and eat it. 
Besides these, you can even decide to spice up your ice-cream amalgams with all manner of pastries, including butter croissant (+S$2.50) and mini apple butter turnover (+S$2.50)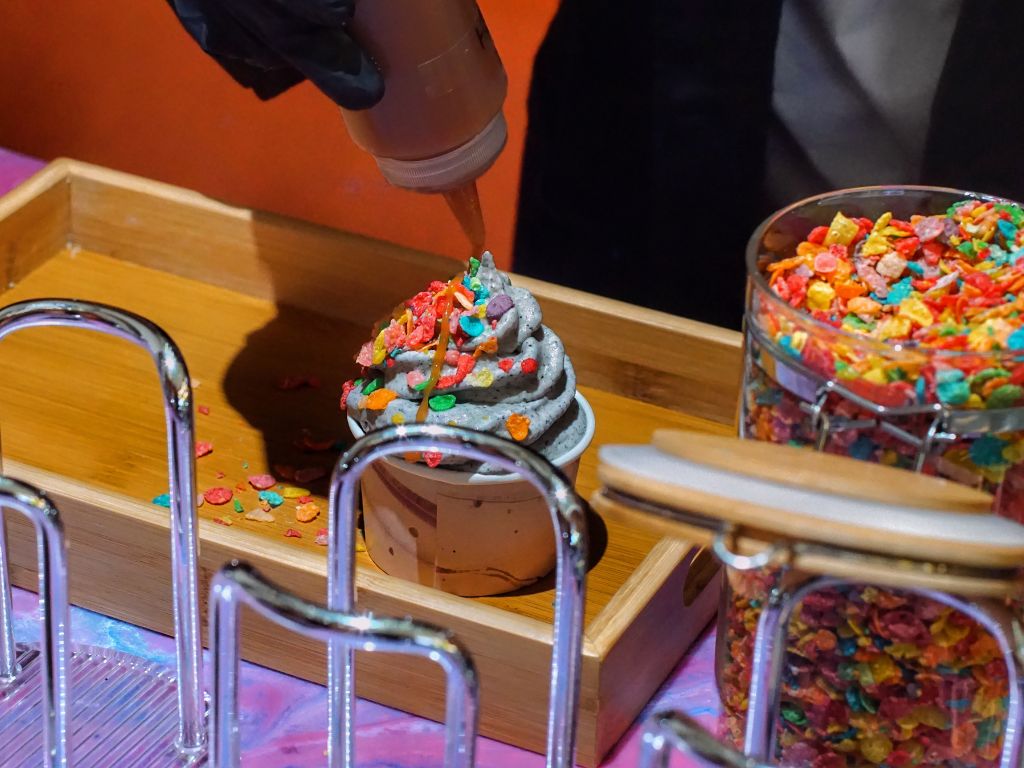 The SwirlGo omakase lab has even added in some quirky local-inspired treats, such as nyonya kueh (+S$2.50), blue pea sticky rice (+S$2.50) and tang yuan (glutinous rice balls, +S$2.50).
Then you end off with your preferred toppings — chosen from a narrower selection of the 32 mix-in items — plus a choice of drizzle, with options including butterscotch and white chocolate.
SwirlGo's omakase creations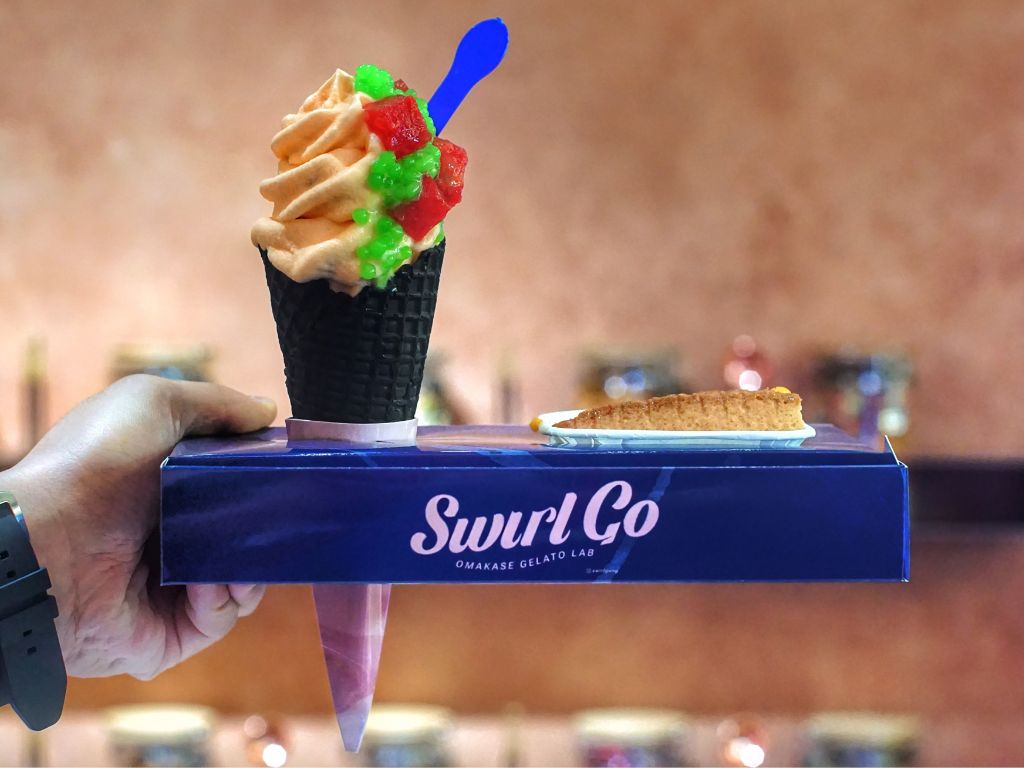 That said, making your own dream ice cream can be hard, especially with the overwhelming number of options on offer. In that case, you can opt for SwirlGo's special omakase (S$12.90) creations.
SwirlGo's omakase set will feature an ice cream, as well as a side of pastry to go with it. It's almost like a bespoke cocktail experience, where the friendly staff will ask for your taste profile and tailor their creations to suit it.
The result will depend on whether you're looking for something sweet, refreshing or adventurous. But rest assured, the combinations aren't decided on a whim — SwirlGo has a trained chef who comes up with the recipes.
For an easy start, the Birthday Cake or Rock Melon off SwirlGo's menu are easy choices that can be enjoyed by almost anyone.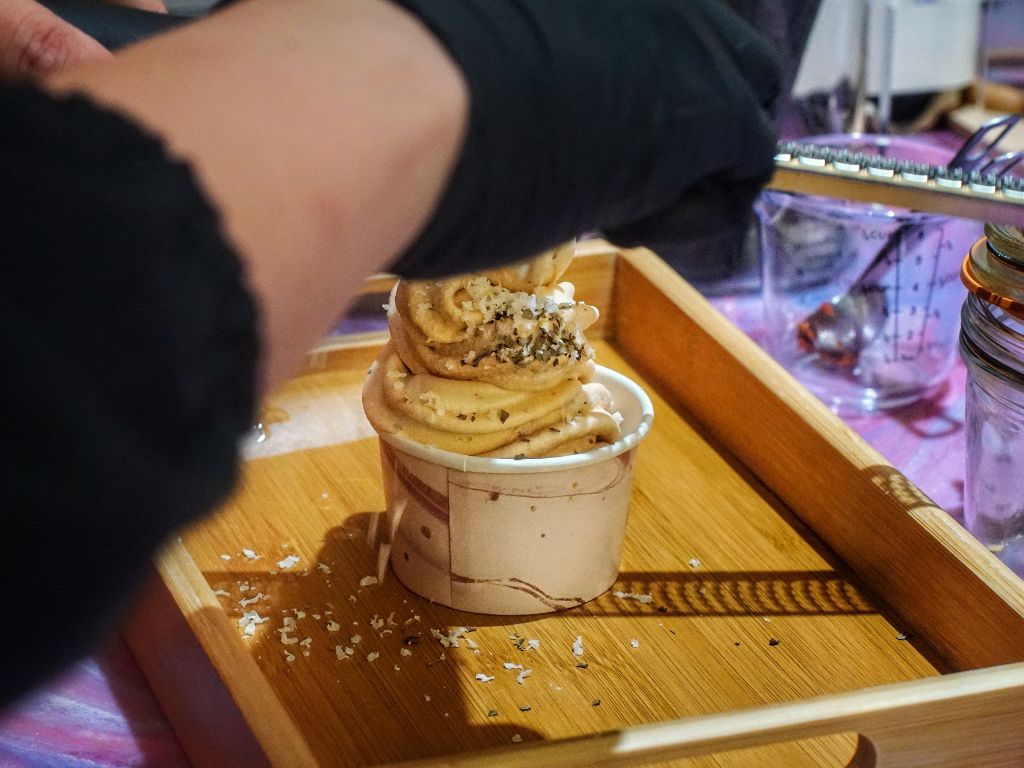 The Rock Melon is a refreshing medley of rock melon soft-serve adorned with chunks of watermelon and pandan sago — a perfect combination for the scorching weather.
If you want something really, really special, then don't miss out on the unique burrata or SwirlGo's iconic Lao Gan Ma creation. While both sound like cheesy novelties, the burrata is the cheesier of the two — literally. 
The lightly savoury creation is made with a mildly tangy cream-cheese base that's enlivened with touches of dried basil, balsamic vinegar, sundried tomato, olive oil, and finished with freshly grated parmesan.
As it turns out, it's really not that weird. It reminds you of a savoury cheesecake and is quite different from other types of burrata ice cream we've had elsewhere.
SwirlGo Omakase Gelato Lab
Wisma Atria, B1-04, 435 Orchard Road 
Nearest MRT station: Orchard
Open: Monday to Sunday (11am to 10pm)
Wisma Atria, B1-04, 435 Orchard Road 
Nearest MRT station: Orchard
Open: Monday to Sunday (11am to 10pm)