Taste test: Is McDonald's new Breakfast Bagel worth trying?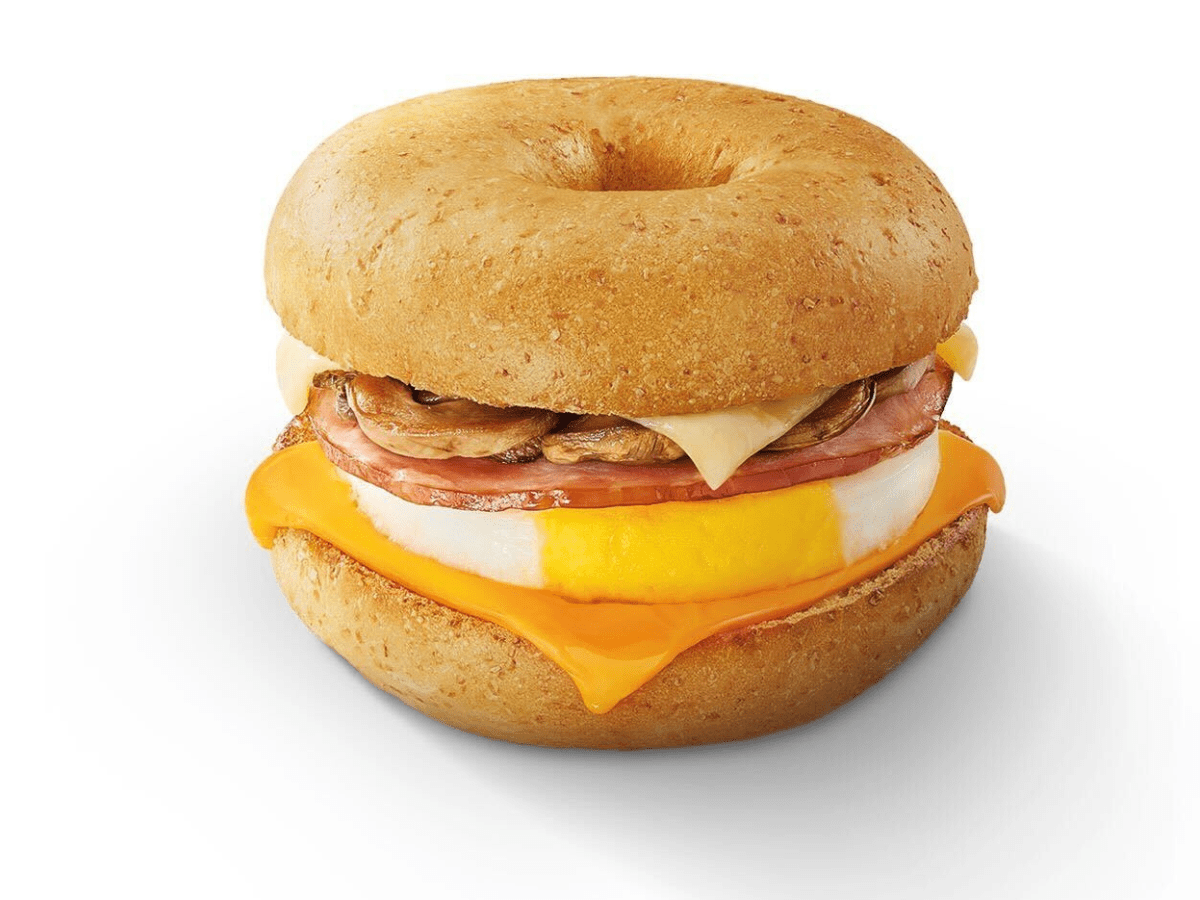 We received the mind bagel-ling news on Wednesday (Nov 2) that McDonald's is launching a new breakfast item, and we knew we had to try it when it came out. Launched on Thursday, the obviously named Breakfast Bagel comprises sliced cheese, egg, mushrooms and chicken ham nestled within two halves of a wholemeal bagel. 
It is available for a limited time, till Dec 7.
HungryGoWhere grabbed a Breakfast Bagel on the way to the office on Friday. Will we rave over this new item, as much as we did McDonald's new Chicken McCrispy Honey Soy?
Here's what we found.
At first glance, the Breakfast Bagel (S$4.80) looked pretty delicious, with a nice spring to the bagel and gooey cheese oozing from the sides. The addition of mushrooms was also a treat, as the ingredient is rarely included in a McDonald's breakfast item. 
We took our first bite, however, and instantly winced at how salty it was. The two slices of cheddar cheese were a bit of an overkill, and when combined with the chicken ham, lent too much saltiness to the bagel. We tried dipping it into some garlic chilli sauce to balance out the flavours, but even that couldn't save the day. 
The wholemeal bagel bun was a pleasant surprise, though. The bagel was more dense than the soft English muffins used in the McMuffin, and we enjoyed its chewy texture. We also liked that it was lightly toasted, as the crispy crusts around the edges made the experience that much more pleasant.
Special mention goes to the thick and succulent mushrooms, which were a nice, earthy addition. We did wish that the bagel came with a sweet-savoury mushroom sauce, as that would have helped counteract the saltiness from the cheese slices and ham.
While the experience was underwhelming, we felt that the new Breakfast Bagel was a good attempt by McDonald's to introduce something different. We hope to see more filling options in the future.
We'd probably scrap one of the cheese slices on our next try, though.
McDonald's is on the GrabFood delivery service. You can also book a ride to its stores.
Multiple stores islandwide
Open: Operating hours vary across stores
Multiple stores islandwide
Open: Operating hours vary across stores