Taste test: It looks plain but McDonald's new Chicken McCrispy Honey Soy is delicious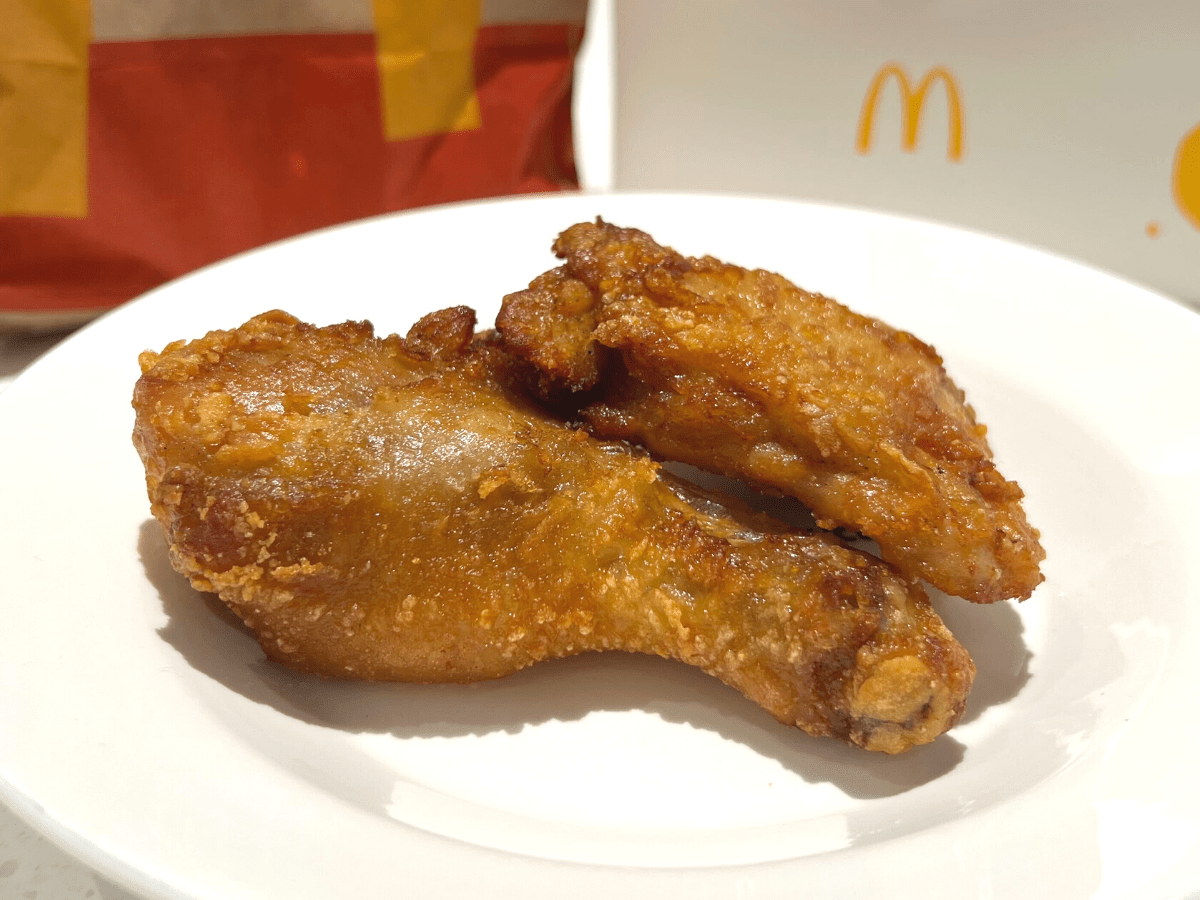 At first glance, McDonald's new Chicken McCrispy Honey Soy looked like pretty standard fare. We received a drumstick and a thigh, and both pieces sported a rather plainly battered skin. Nothing special about this, or so we thought. 
It didn't help that the pieces looked smaller than the original Chicken McCrispy, which furthermore, sports a crispy and crunchy skin that's obvious from the get-go.
To be fair, the new Chicken McCrispy Honey Soy (S$6.60 for a la carte, or from S$8.60 for an extra value meal) had an intriguing glossy shine to its golden-brown exterior that got us curious. 
When McDonald's announced this new honey-soy-flavoured version on Monday, we couldn't help but wonder if the caramelised exterior would make it too sweet for our taste buds. 
All our doubts were put to rest after we took our first bite. 
The honey soy glaze naturally gave the savoury chicken a sweet undertone, albeit a very mild one. Each mouthful was a burst of complex flavours and textures, thanks to the tender and juicy meat on the inside and sweet-savoury battered skin on the outside. This version is not spicy, and so, it's perfect for those who cannot take the heat.
While the Chicken McCrispy Honey Soy's battered exterior may not be as thick as the original's, it was surprisingly just as crispy — a truly delicious experience! Our only regret was that it was over far too soon.
You can get the Chicken McCrispy Honey Soy as a two-piece item or a six-piece sharing bucket, perfect for eating with friends or family.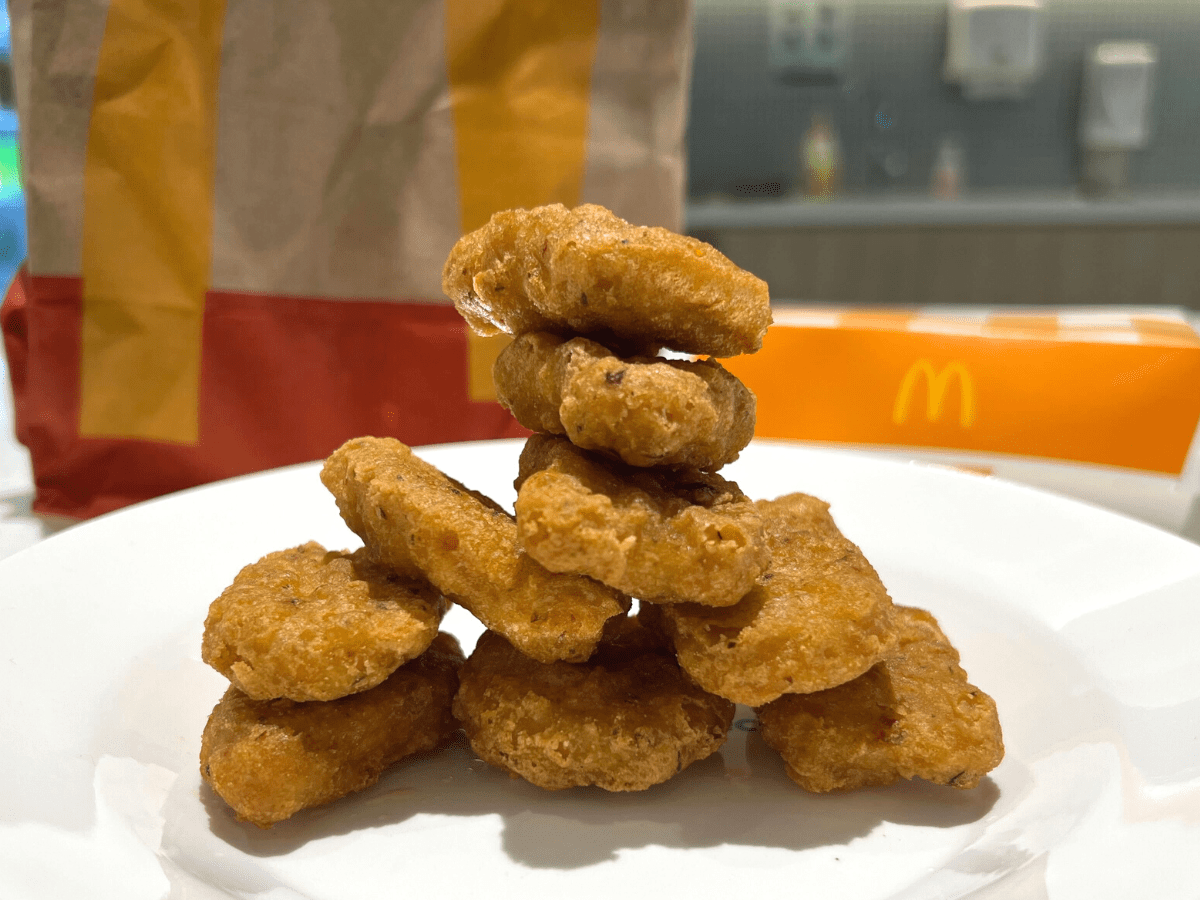 We were thrilled to wolf down some Spicy Chicken McNuggets (S$7 for a la carte, or from S$8.80 for an extra value meal) as well. The popular item is making a return to McDonald's, much to the delight of its loyal fans. 
A reinvention of the classic McDonald's nuggets, the Spicy Chicken McNuggets are made spicier with a blend of aged cayenne and chilli pepper. It sets off a moderate heat in your mouth that's not too overpowering — just enough to make you come back for more.
For those who find the usual McNuggets too textbook, you'd love the kick these crunchy, fiery nuggets deliver. And yes, they are just as good as we remembered.
The Spicy Chicken McNuggets are also available as part of a McDonald's Happy Sharing Box, which consists of eight pieces of McWings to go along with 12 pieces of spicy nuggets.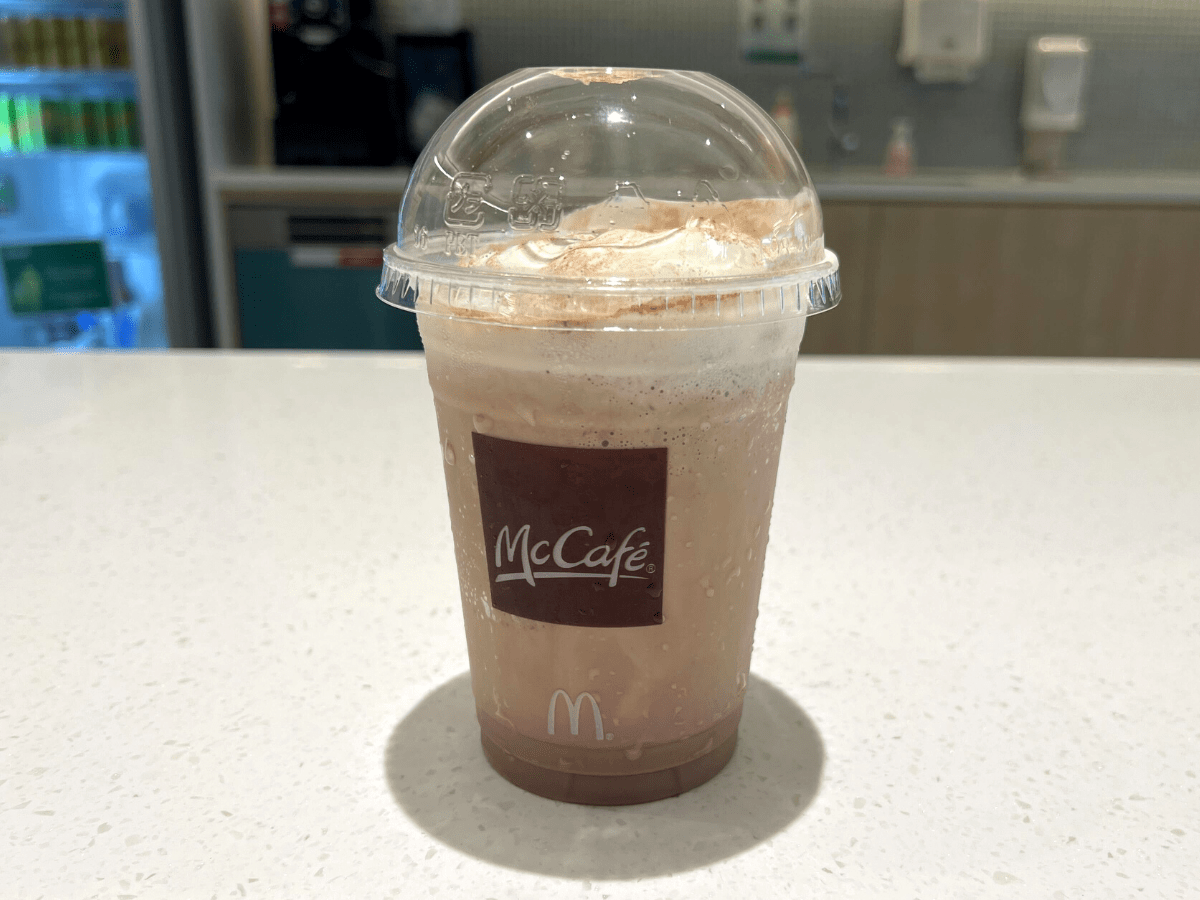 What better way to counter the peppery aftertaste of the Spicy Chicken McNuggets than a refreshing Hershey's Chocolate Frappe (S$4.75 for small or S$5.15 for medium)!
If you are a fan of Hershey's chocolate like us, then you'll love this beverage. The ice-cold, creamy Hershey's Chocolate Frappe is a comforting drink that resembles milk chocolate, but comes with a slight tangy flavour that's iconic to Hershey's. We highly recommend getting it to wash down the grease.
The Chicken McCrispy Honey Soy, Spicy Chicken McNuggets and Hershey's Chocolate Frappe will be available at all McDonald's stores starting Thursday (Nov 3), from 11am. The items will be sold for a limited time.
McDonald's is on the GrabFood delivery service. You can also book a ride to its stores.
Multiple stores islandwide
Open: Operating hours vary across stores
Multiple stores islandwide
Open: Operating hours vary across stores