10 eating places you'll love in Paya Lebar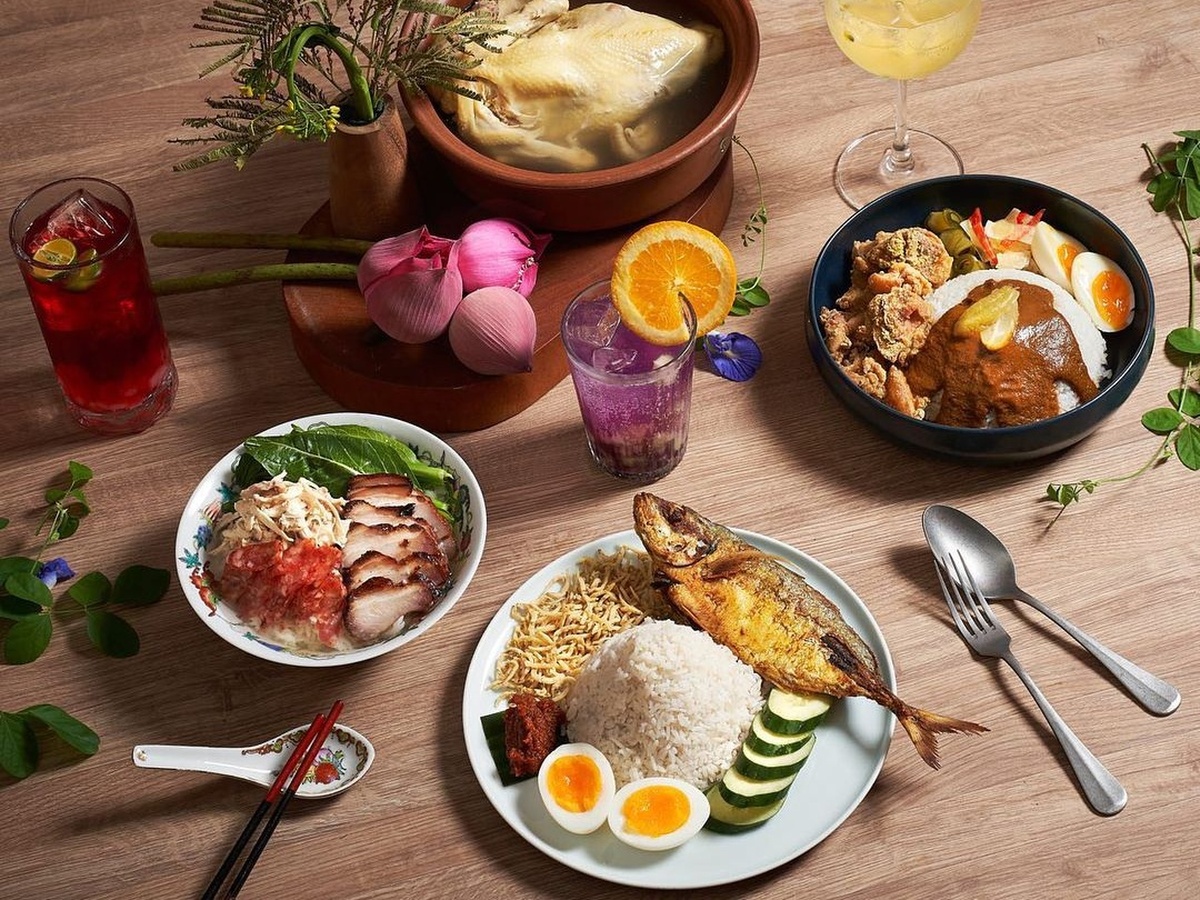 Now an interchange for two MRT lines and home to a growing collection of malls, mixed-development buildings and residential projects, Paya Lebar has come a long way.
With Paya Lebar lying in a sweet spot for those living in the east and northeast regions, there's no shortage of food options when you're in the area. We spotlight 10 eating places to dine at with your friends and family the next time you're there.
1. Rempapa
Park Place Residences at PLQ, 01-01/02/03, 2 Paya Lebar Road
Nearest MRT station: Paya Lebar
Open: Monday to Friday (11am to 3pm, 6pm to 10.30pm), Saturday and Sunday (10.30am to 10.30pm)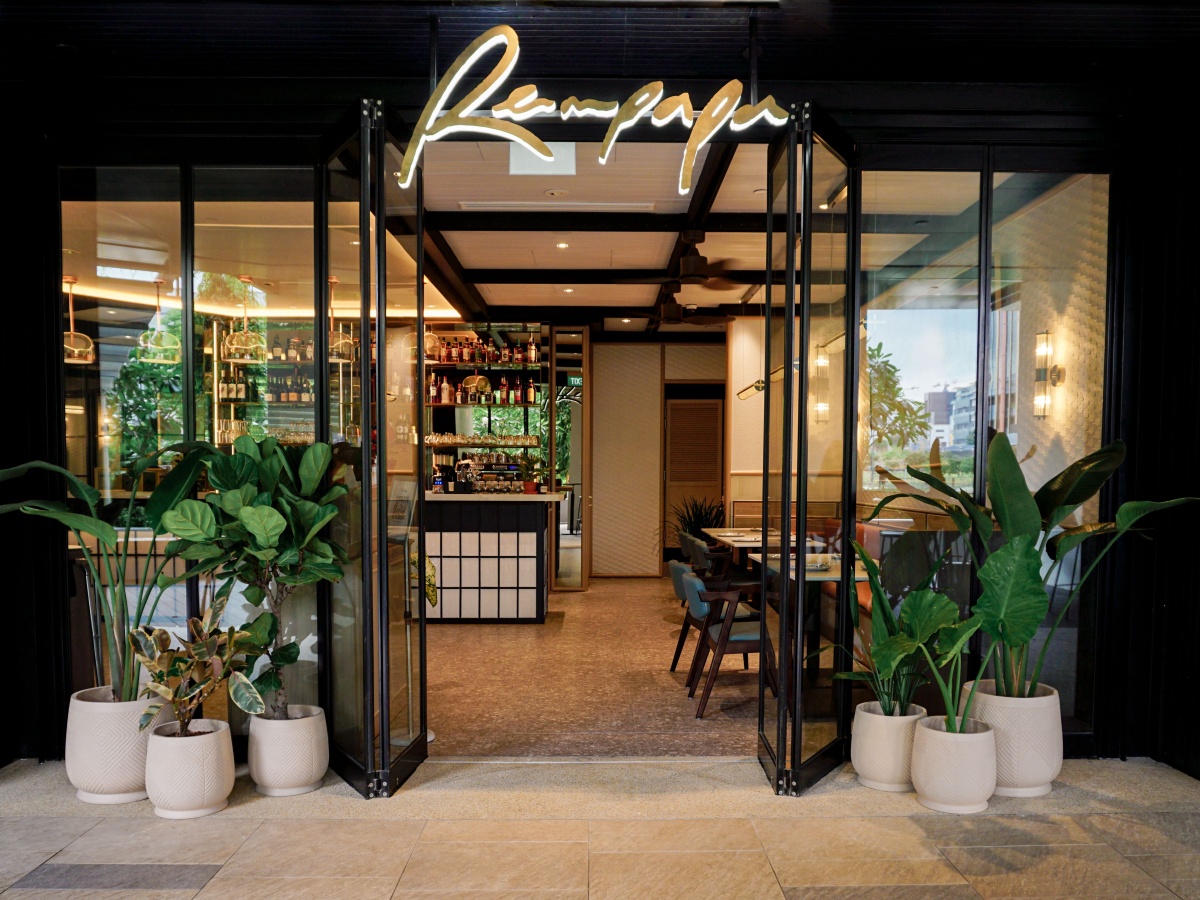 Rempapa is an all-day restaurant started by MasterChef Singapore judge Damian D'Silva, serving up flavours across Chinese, Malay, Indian, Peranakan, and Eurasian cuisines. The restaurant's name is a play on the Malay name for spice paste (rempah) and a nod to Chef D'Silva's role as the "papa" of local heritage cuisine.
Aside from familiar local delights, Rempapa has dishes such as fried curry chicken rice, which resembles a Singapore take on the Japanese katsu don (chicken cutlet rice). The menu is also divided into brunch, afternoon tea and dinner, so you'll have reason to head back if you intend to give more items a try.
What to order: Stir-fried chee cheong fun (S$16), buah keluak fried rice (S$28)
2. Saute Sushi
Paya Lebar Square, B1-19, 60 Paya Lebar Road
Nearest MRT station: Paya Lebar
Open: Monday to Sunday (11.30am to 9.30pm)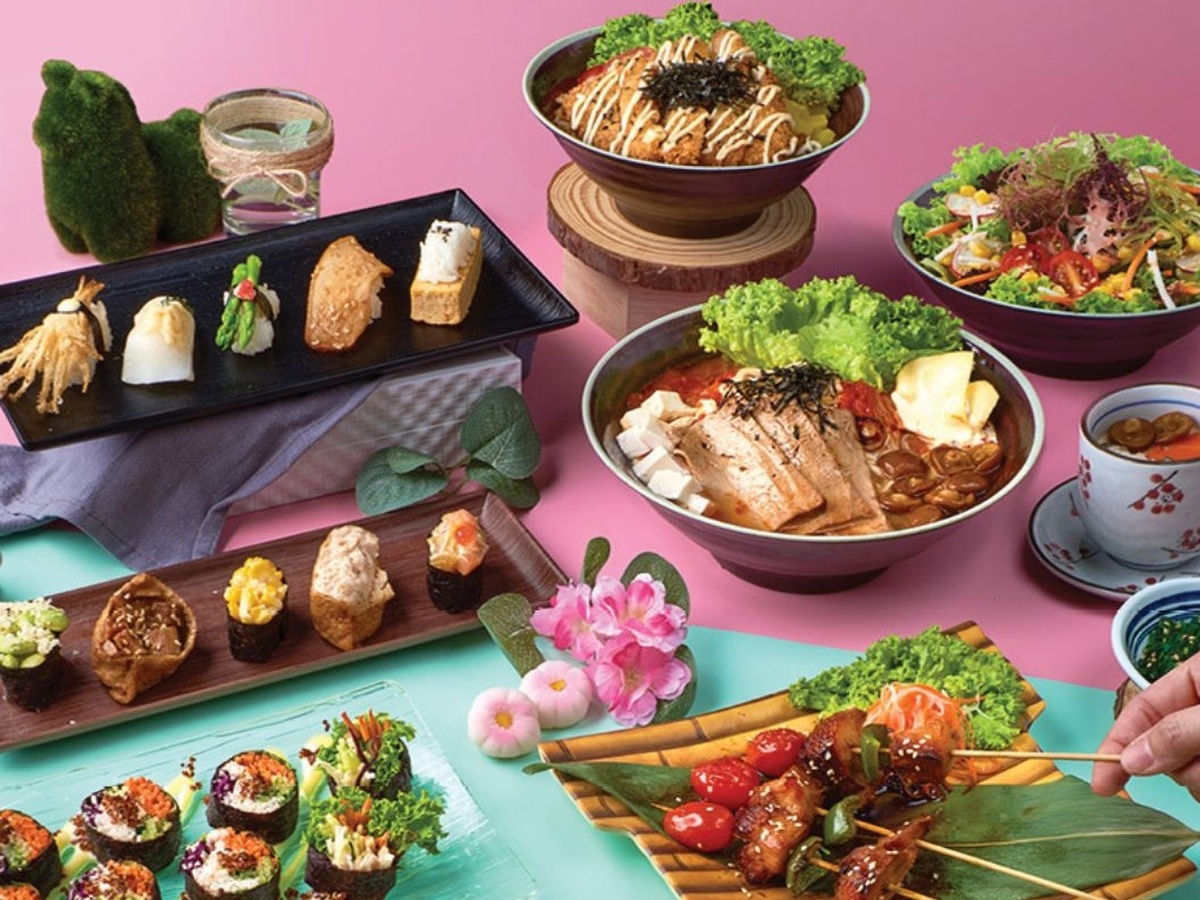 Saute Sushi is the Saute Group's latest offshoot in the east, serving up plant-based sushi via toy trains on a conveyor belt. If you find the brand familiar, the group also dishes out plant-based delights at its two other concepts, Saute-san and Flavours by Saute.
On its menu, you'll find plant-based meat alternatives such as Zalmon and CraDstick, which not only look just like their seafood counterparts but also taste like them. Saute Sushi's menu does have eggs and dairy, however, so if you're vegan and prefer purely vegan options, be sure to make this known to the staff when ordering.
What to order: Zalmon sushi (S$2.30), Abi avocado Saute special roll (S$12.90)
3. Honey Night Korean Bar & Bistro
Grandlink Square, 01-08, 511 Guillemard Road
Nearest MRT station: Paya Lebar
Open: Monday, Wednesday and Thursday (12pm to 11pm), Friday and Saturday (12pm to 11.30pm)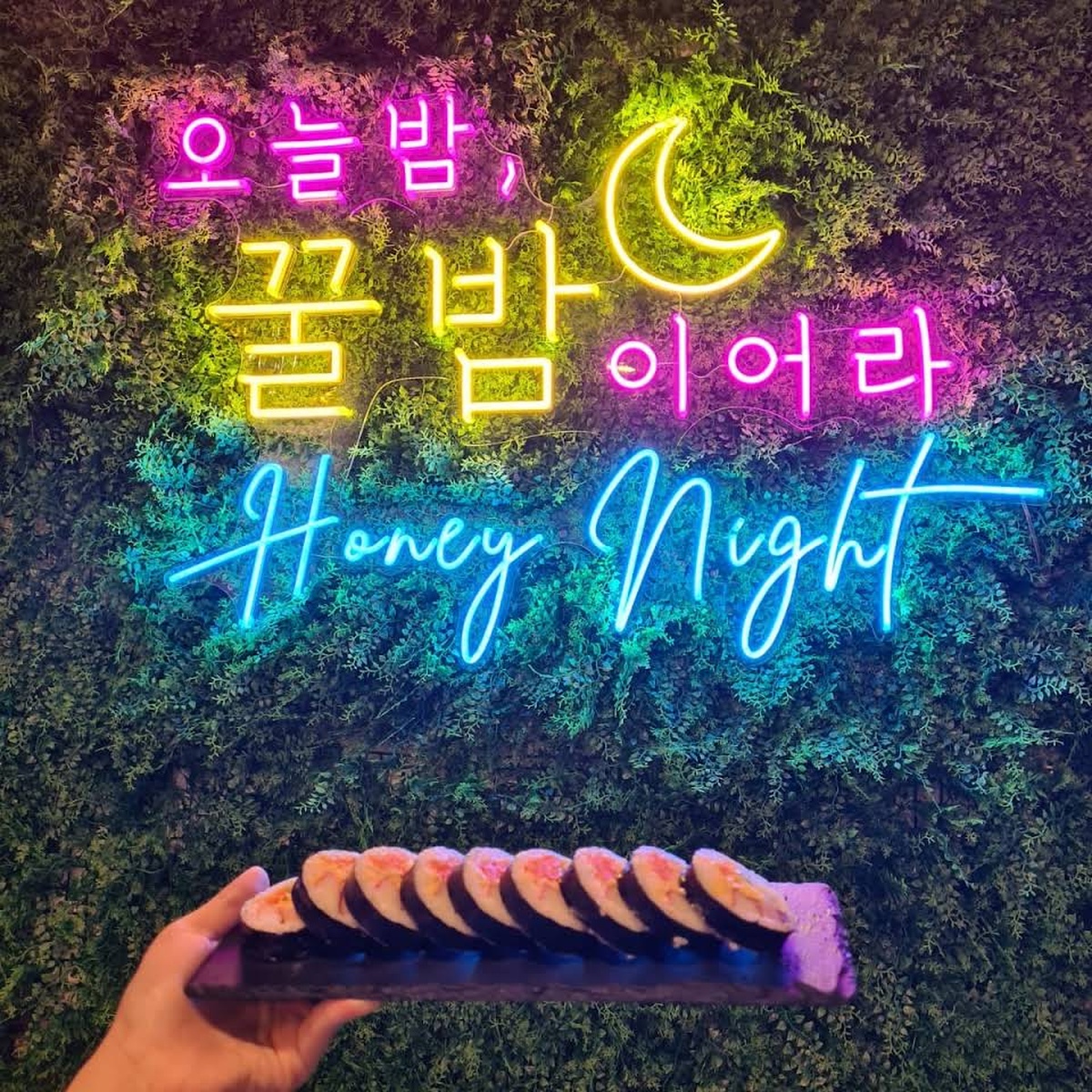 Located on the ground floor of Grandlink Square — a five-minute walk from Paya Lebar MRT station — Honey Night has been quietly drawing crowds with its homely vibes and hearty, affordable menu of Korean favourites.
Unlike the usual Korean restaurants, which either specialise in barbecued meats or fried chicken, Honey Night does a bit of both, but without the smoke and grill. Yes, they barbecue them in the kitchen. Expect to also find the usuals of stews, ramyeon, Korean pancake, and fried snacks, all of which make great accompaniments to the various Korean alcoholic drinks and New Zealand wines they serve.
What to order: Spicy fire chicken with cheese (S$22), BBQ pork belly (S$13)
4. Don Lechon
Grandlink Square, 01-52, 511 Guillemard Road
Nearest MRT station: Paya Lebar
Open: Monday to Sunday (12pm to 9.30pm)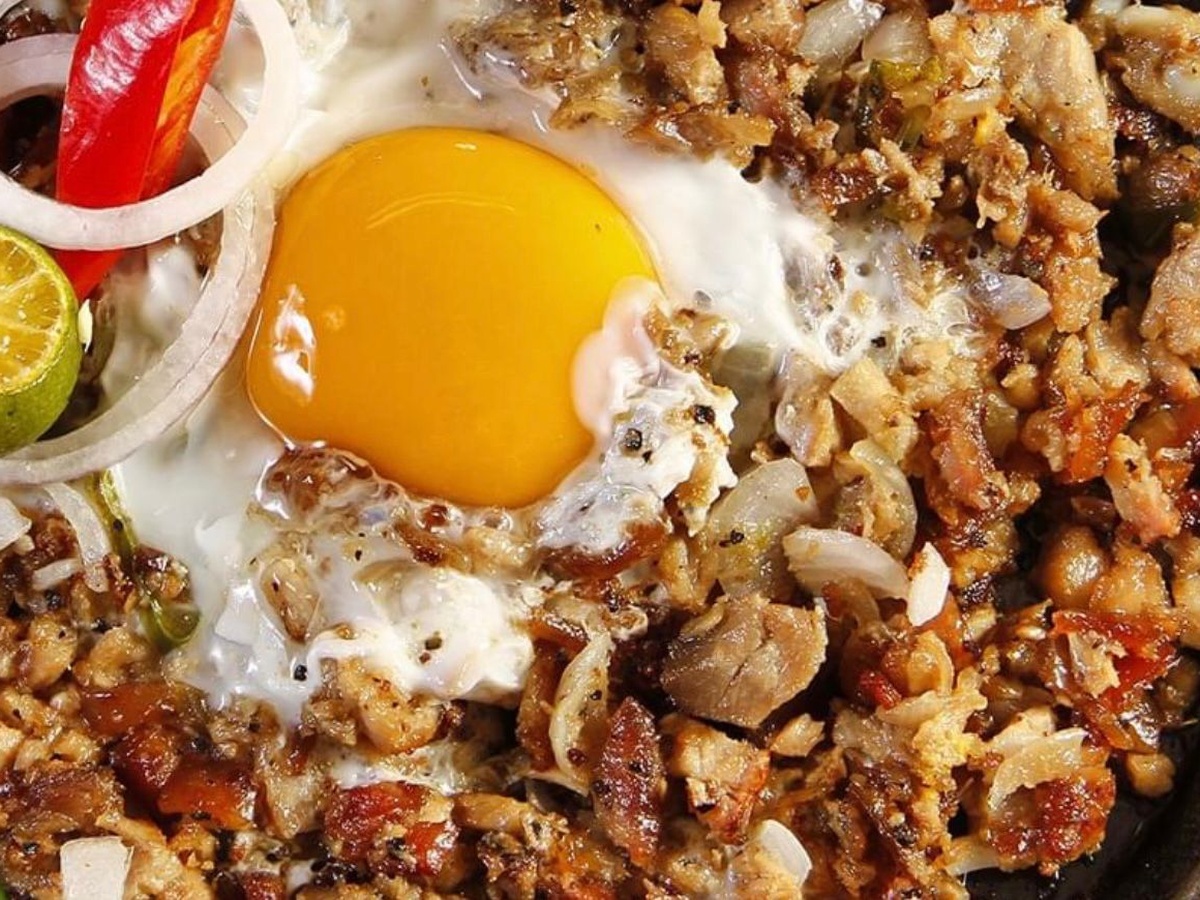 You'll probably detect a faint aroma of roasted meats round the corner from Honey Night at Grandlink Square. It's coming from Don Lechon, a quaint Filipino restaurant selling charcoal-roasted pork belly.
Lechon, which is Spanish for roast pork, is Don Lechon's star dish, with the restaurant even customising a charcoal pit to spit-roast thick, high-quality cuts of pork belly in-house. The result is succulent, tender pork with crispy, paper-thin skin, enveloped with a smoky lemongrass taste.
What to order: Lechon with rice ($10), lechon sisig — chopped pork, egg, onion and chicken liver served on a hotplate (S$14)
5. Tipsy Bird Gastrobar
Paya Lebar Quarter, 01-08, 1 Paya Lebar Link
Nearest MRT station: Paya Lebar
Open: Monday to Sunday (12pm to 1am)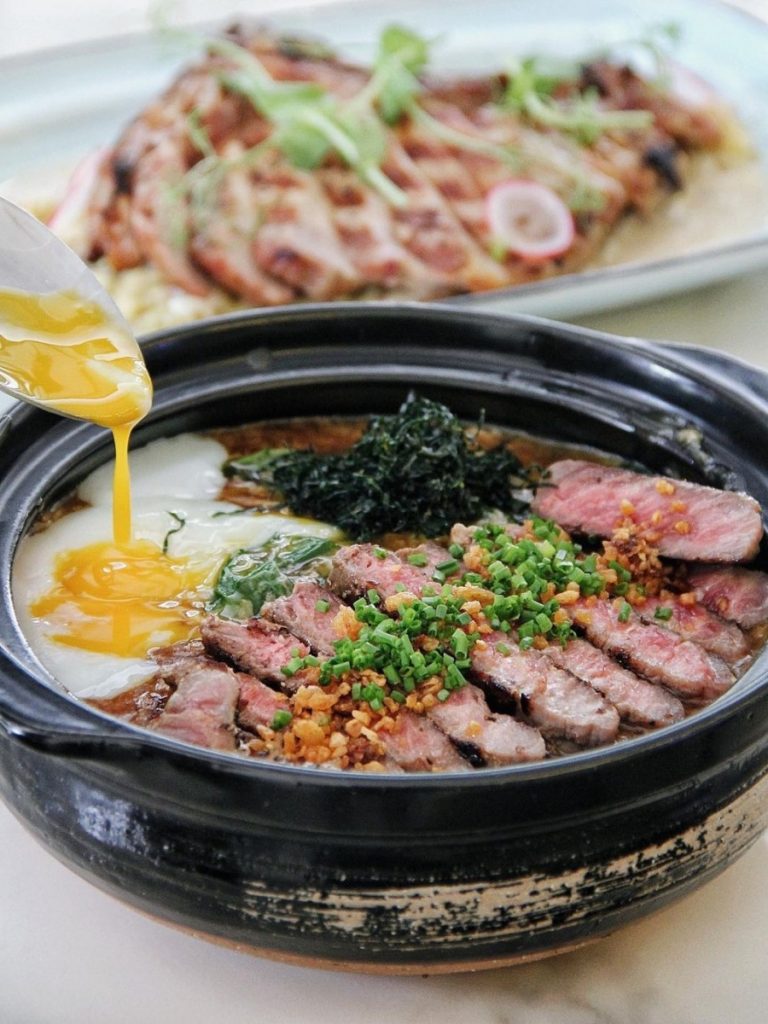 With a good mix of indoor and al fresco seating, Tipsy Bird Gastrobar is on the ground floor of Paya Lebar Quarter. It makes an ideal weekend dinner spot with the family or for drinks with colleagues after a long workday. Its menu comprises Western and local dishes with a twist, such as its signature Moonlight Truffle Beef Hor Fun and XO white radish cake.
If you prefer something lighter, its small bites such as the Szechuan mala karaage and spam youtiao go for two for S$22 and can be enjoyed alongside an extensive drinks menu. With the relaxation of Covid-19 measures, Tipsy Bird is also bringing back live music, with bands playing every evening. So swing by after 7.30pm if you like your food paired with tunes.
What to order: Moonlight Truffle Beef Hor Fun (S$25), XO white radish cake (S$14)
6. Knots Cafe & Living
Orion @ Paya Lebar, 01-07, 160 Paya Lebar Road
Nearest MRT station: MacPherson
Open: Tuesday to Sunday (9am to 9pm)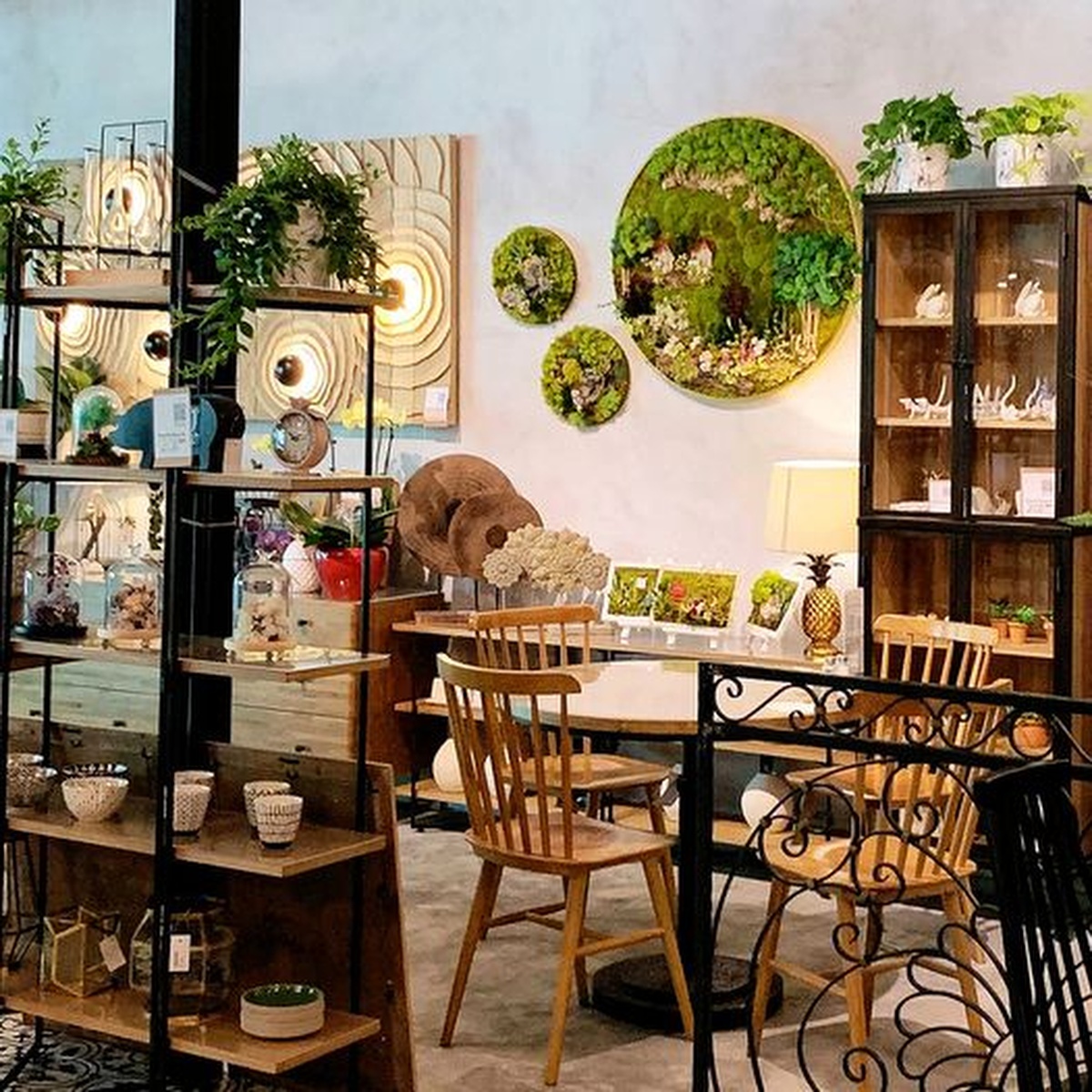 A cross between a cafe and a home decor store, Knots Cafe & Living at Orion building is a cosy brunch spot complete with an Instagram-worthy aesthetic. While there are plenty of seats, the cafe seems to be a popular spot among office workers in the area. So be prepared to wait around if you're there during lunchtime on weekdays.
Other times, the spaciousness of the cafe, combined with the lush greenery all around, does make you feel as though you're in an idyllic little town, away from the hustle and bustle of everyday Singapore life. The cafe serves brunch till 6pm (great for those of us who love sleeping in). Heartier lunch and dinner options such as chicken chop, beef burger and pasta are available after 11am.
What to order: Knots waffle brekkie (S$23.90), dirty chai latte (S$7)
7. 6 Letter Coffee at Beng Tong Mansion
259 Tanjong Katong Road
Nearest MRT station: Paya Lebar
Open: Sunday to Thursday (8am to 7pm); Friday and Saturday (8am to 8pm)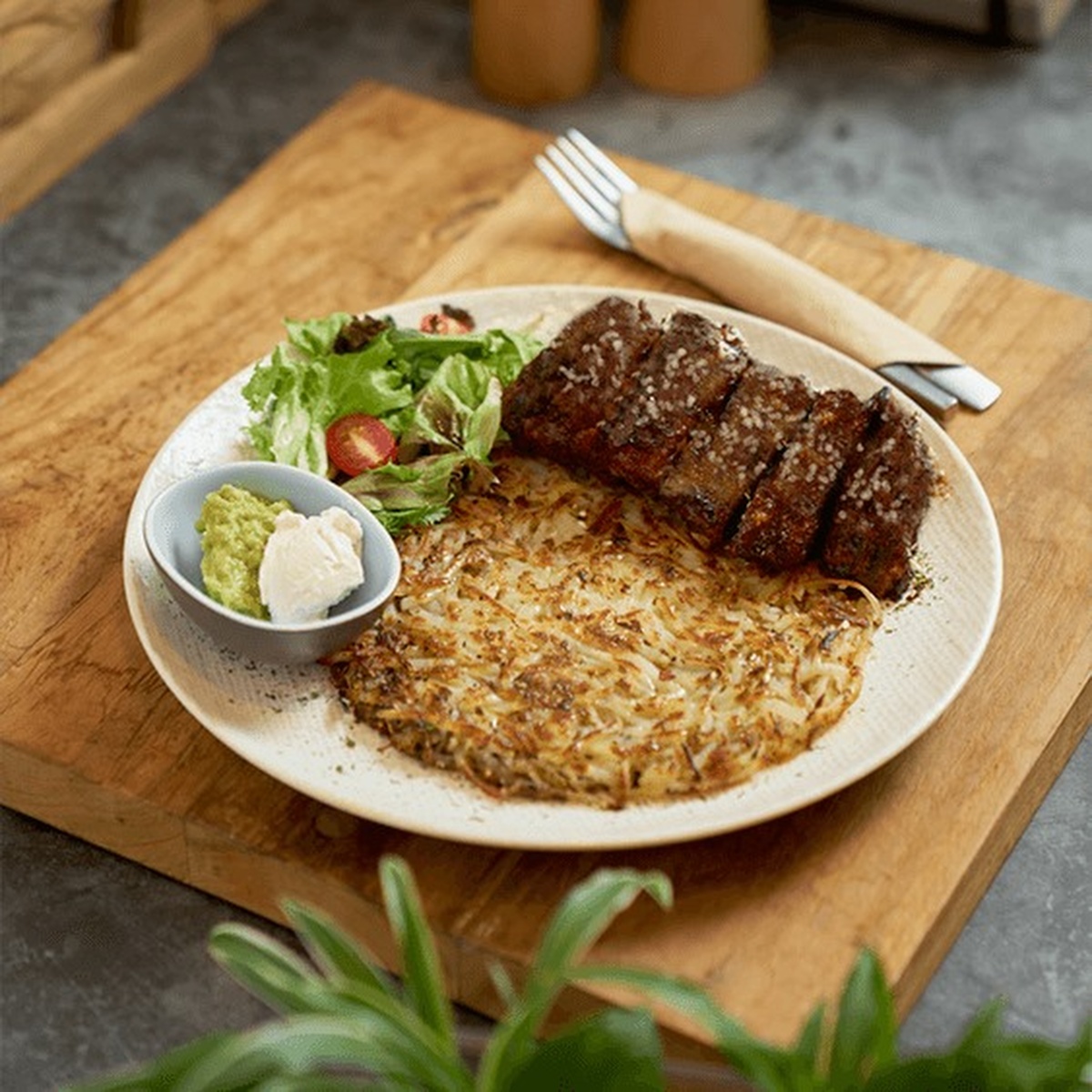 Sitting along a busy stretch of eateries, 6 Letter Coffee stands out with its huge signboard bearing its name, with its minimalist vibes and potted plants lining the entrance. The cafe serves all-day brunch and a good mix of rosti, pasta, burgers and Western mains, so there'll be something for everyone.
In addition to its welcoming ambience, the crew at 6 Letter Coffee are also extremely friendly, and if you're lucky, you might even get fancy latte art in the form of cute characters on your coffee.
What to order: Baby back ribs rosti (S$21), honey latte with espresso (S$7)
8. Le Cafe Vie5
151 Upper Paya Lebar Road
Nearest MRT station: Tai Seng
Open: Wednesday to Sunday (10am to 9pm)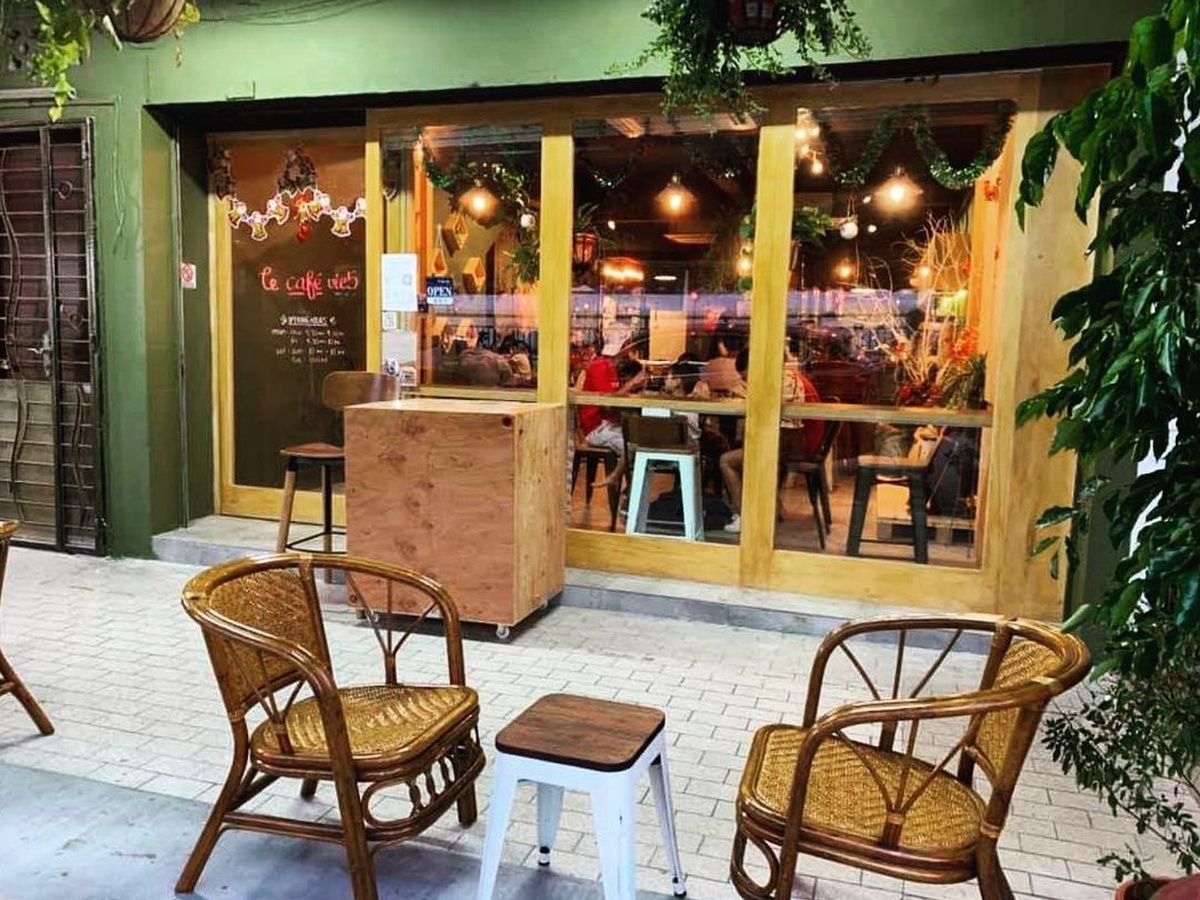 Tucked away along Upper Paya Lebar Road, Le Cafe Vie5 is a Vietnamese cafe that specialises in self-sourced beans that are freshly roasted in-house.
As someone who longed for the chance to jump on a flight during the pandemic, having authentic, freshly roasted coffee for my ca phe sua da (iced Vietnamese coffee) brought pure bliss and made me feel as if I was in Hanoi for a moment. Even better, this joint serves up egg coffee, a common drink in Hanoi but not easily found in Singapore.
Apart from coffee, you can find homemade northern Vietnamese fare such as banh mi, Haiphong prawn noodles and beef au vin (beef stew in red wine sauce).
What to order: Egg coffee (S$6.50), prawn noodle soup (S$12)
9. The Boneless Kitchen
Commerze @ Irving, 01-31, 1 Irving Place
Nearest MRT station: Tai Seng
Open: Tuesday to Sunday (12pm to 8.30pm)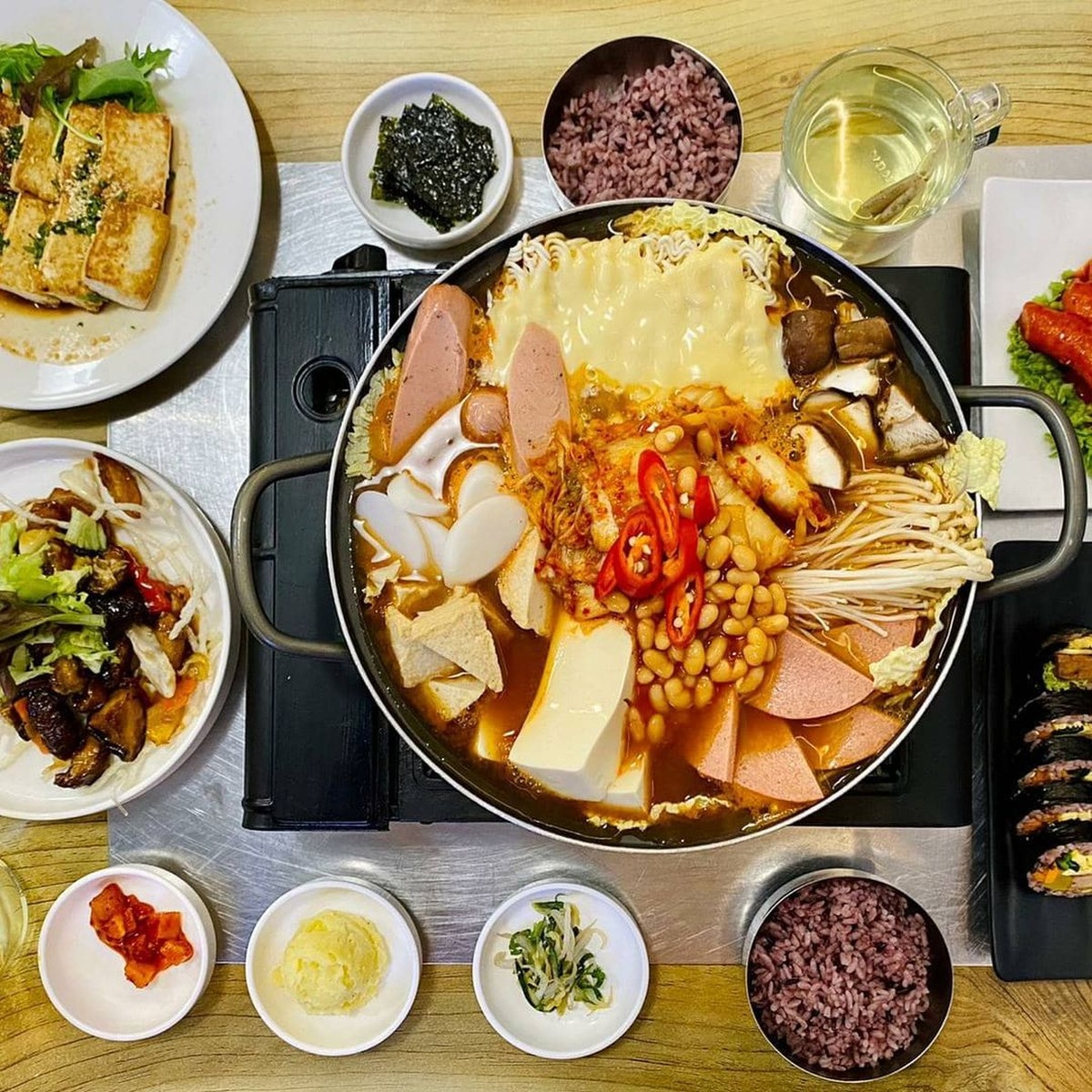 At first glance, The Boneless Kitchen seems like an anomaly. But as you dig into familiar Korean flavours at this vegetarian Korean restaurant, you'll hardly feel as though you're missing out, as the meat alternatives in its dishes provide a similar bite and taste.
Expect to find dishes such as stews, Korean pancakes, and even kimbap (Korean-style sushi), which isn't commonly available at Korean restaurants here.
The Boneless Kitchen is also a social enterprise that is mindful of both its social and environmental responsibilities, hiring persons with special needs and serving dishes that do not rely on animal products.
What to order: Kimbap (S$10), Korean army stew (S$11)
10. DongMaMa Thai Izakaya
Commerze @ Irving, 01-33, 1 Irving Place
Nearest MRT station: Tai Seng
Open: Monday to Saturday (11am to 10pm)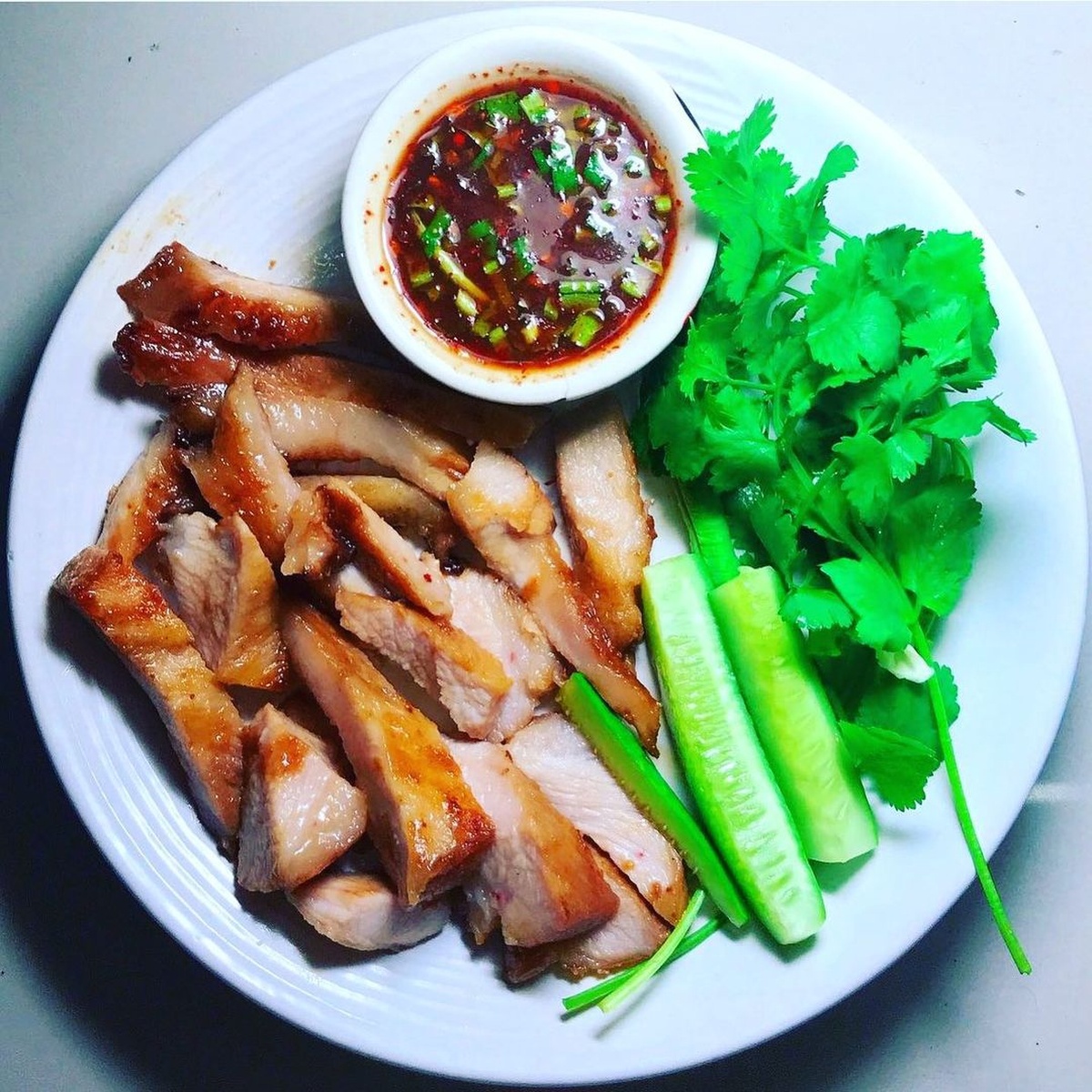 If you still prefer your meat fix, head to DongMama Thai Izakaya two doors down from The Boneless Kitchen. The restaurant is great for a quick midday lunch or if you wish to knock back some after-work pints.
DongMama serves up a generous portion of Tomyum Mama — crowd-favourite instant noodles with tom yum soup and assorted seafood, which can feed about two or three people comfortably. Its grilled meats such as pork jowl and moo ping (pork skewers) are also bestsellers. There's even word that lots of people have been snapping up DongMama's moo ping during organised group buys. But why settle for group buys when you can have the freshly grilled versions in the store?
While the restaurant has limited indoor seating, it offers outdoor seating under a gazebo. But if you want to ensure that you snag a table, WhatsApp the eatery for a reservation.
What to order: Grilled Thai pork jowl (S$24.90), Tomyum Mama (S$24.90)
Rempapa, Saute Sushi, Honey Night Korean Bar & Bistro, Tipsy Bird Gastrobar, Knots Cafe & Living, 6 Letter Coffee, The Boneless Kitchen, and DongMama Thai Izakaya are on the GrabFood delivery service. You can also book a ride to these places.