5 authentic Korean eateries to visit in Singapore's east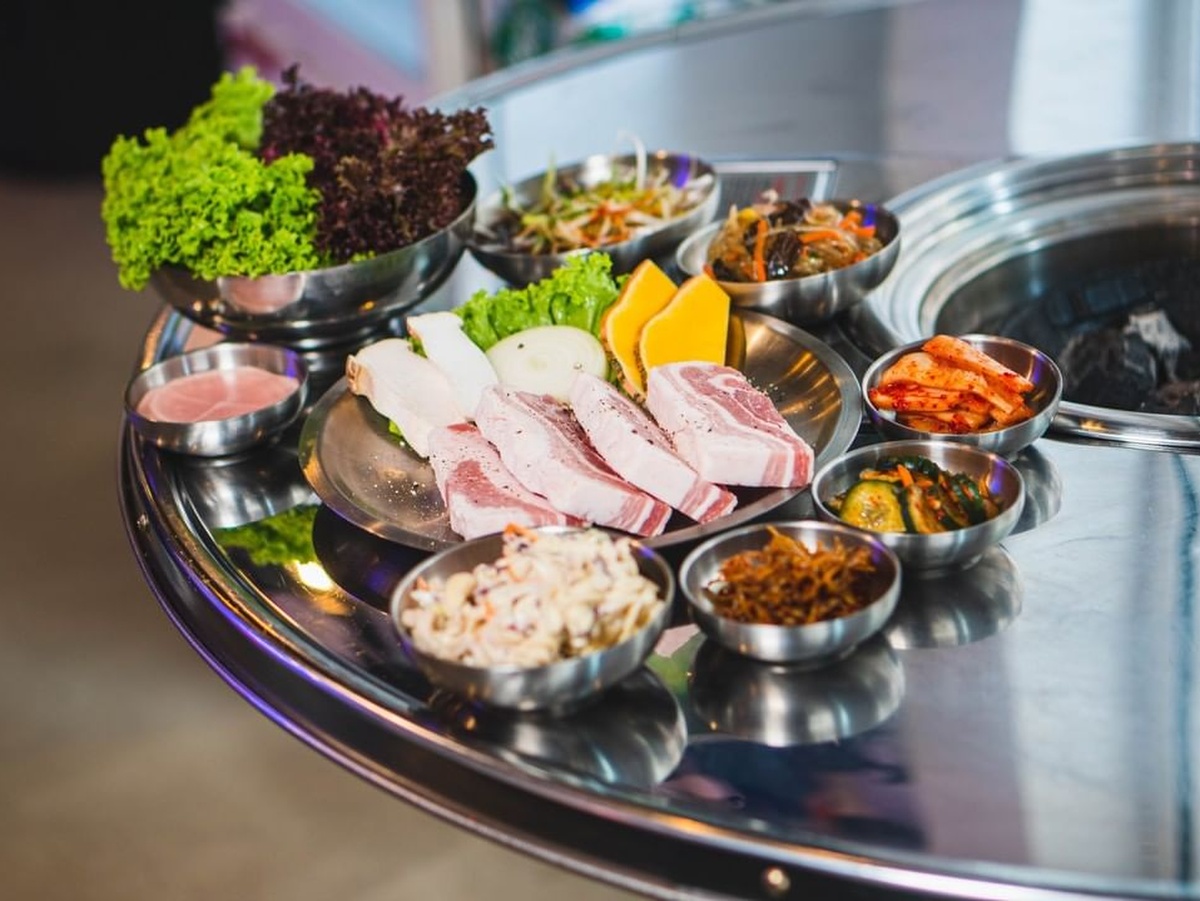 This is the fourth instalment of a five-part series on authentic Korean eateries in Singapore. Here, we check out places in the east of Singapore.
Braised duck soup and spicy raw-fish soup aren't commonly found in Korean eateries in Singapore. But we scour the corners of the east and bring you a list of places where you can find these dishes and more.
1. Songane
Arc 380, 01-02, 380 Jalan Besar
Nearest MRT station: Bendemeer
Open: Monday to Sunday (11.30am to 2.30pm, 5.30pm to 10pm)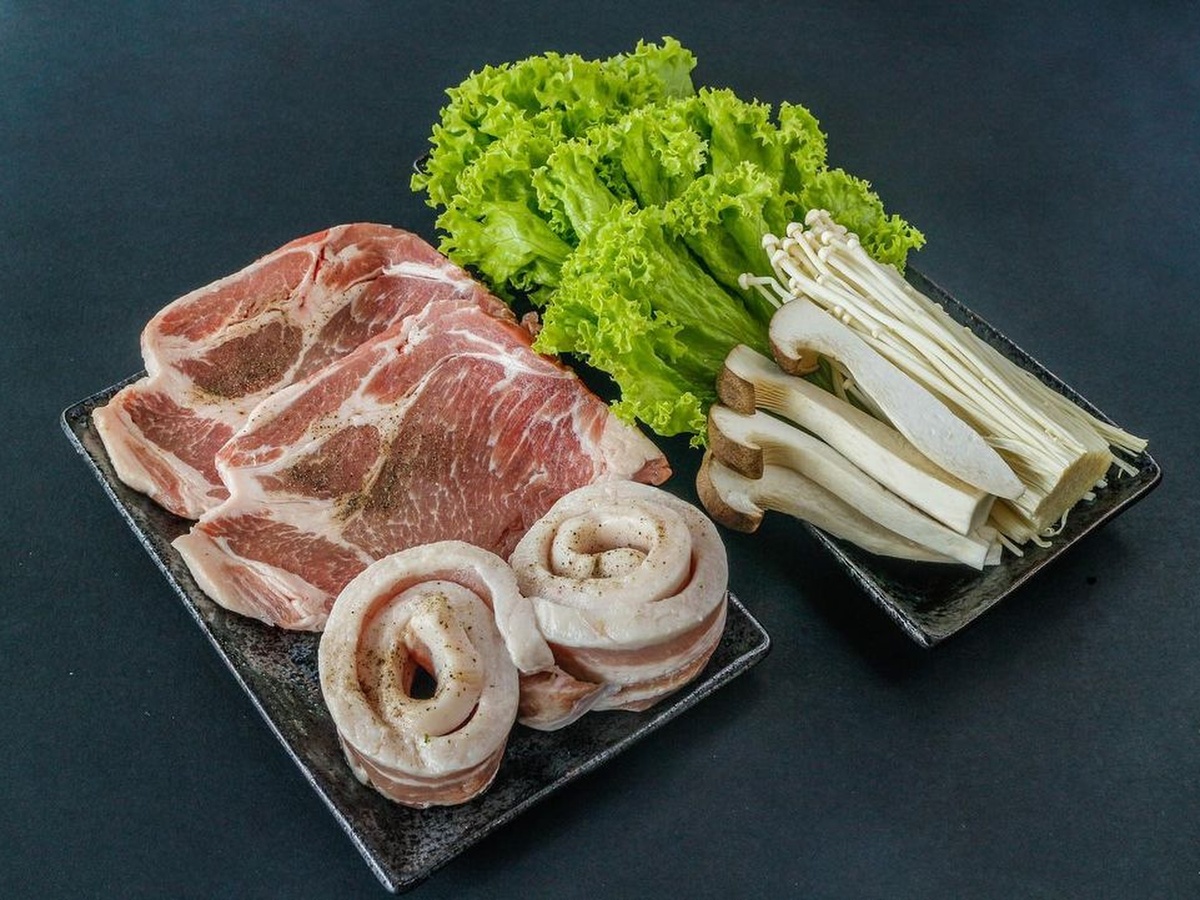 Songane is a family-run restaurant tucked away on the ground floor of Arc 380, a building close to Bendemeer MRT station. For now, Songane doesn't take reservations, so be prepared to wait for a while if you're heading there.
The restaurant specialises in Korean barbecue, but what really got me excited was its naengmyeon (cold noodles) and oritang (braised duck soup) — which aren't often found in Korean restaurants here. They also make great accompaniments to a Korean barbecue meal.
Aside from oritang, it has ori jumulleok (spicy roast duck) on its menu. Depending on your preference, you can take your pick between a stew and a stir-fried version. But be warned — both can be quite spicy!
What to order: Braised duck soup (S$18), naengmyeon (S$17)
2. ReplyK1988
200 Jalan Besar
Nearest MRT station: Jalan Besar
Open: Monday, and Wednesday to Sunday (12pm to 3pm, 5pm to 11pm)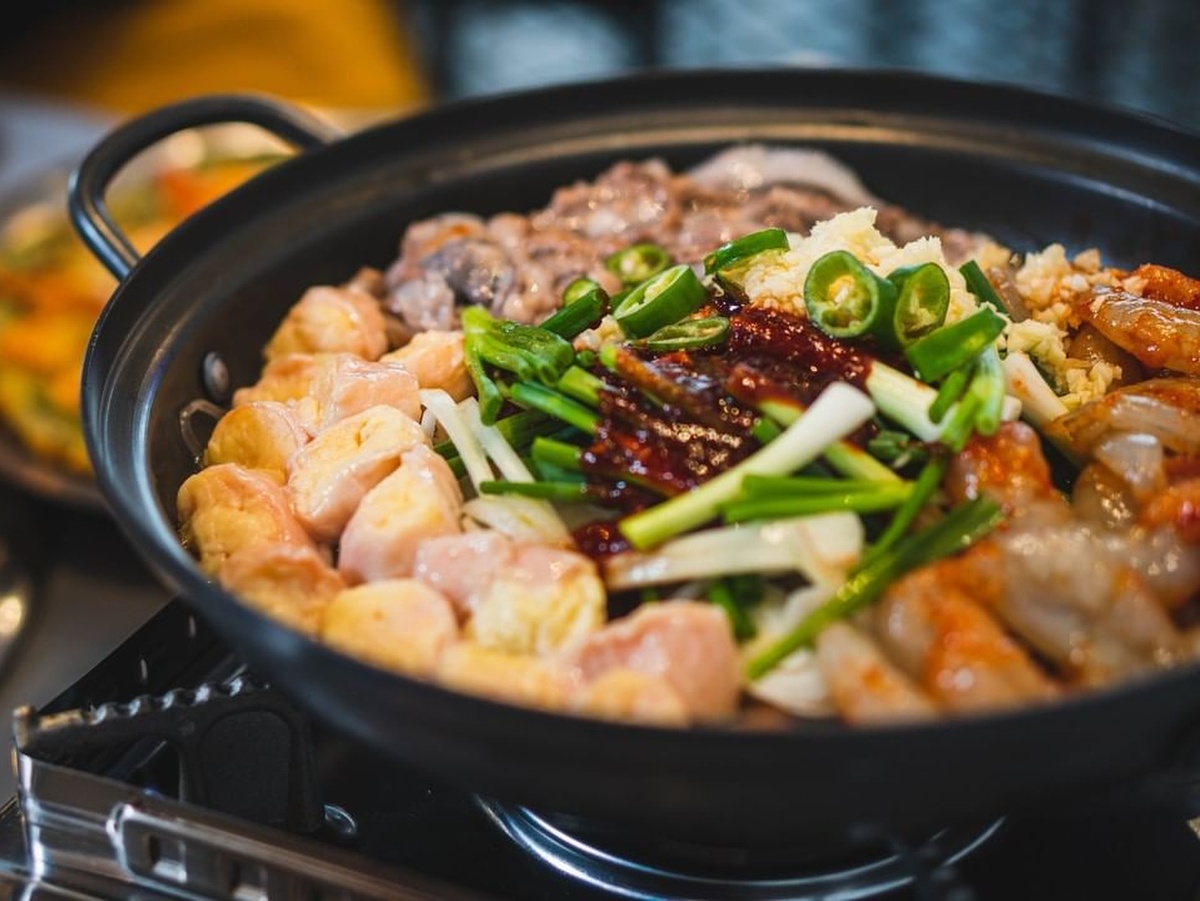 If the queue at Songane is a tad long and you're still craving Korean nosh, walk about five minutes down the Jalan Besar stretch and you'll come across ReplyK1988. If you're a K-drama fan, then the restaurant's name would probably ring a bell. It's named after Reply 1988, a popular coming-of-age drama set in the 80s.
The restaurant features retro green accents and arched glass panels. Regulars of this restaurant not only swear by its food quality but its service — where crew members change out your grill or mesh, depending on the type of meat you've ordered.
Its affordability has also fuelled its popularity. Its pork set for two costs S$58 and includes three types of quality Duroc (an older breed of domestic pigs that consistently yields high-quality meat) pork cuts, a soup, and free-flow side dishes.
What to order: 1988 pork galbi — grilled pork short ribs marinated in Korean soya sauce (S$26.50), gopchang jeongol — stew with beef intestines, vegetables and udon (S$54)
3. Dalcomhan Bam Korean Restaurant
East Village, 01-66, 430 Upper Changi Road
Nearest MRT station: Tanah Merah
Open: Monday to Sunday (11am to 3pm, 5.30pm to 10pm)
Dalcomhan Bam Korean Restaurant (not to be confused with Dal Bam in Tanjong Pagar) is a small Korean eatery tucked away in East Village near Simpang Bedok. True to its name, which means "sweet night" in Korean, it's been the fuel and highlight of my busy weeknights since I chanced upon it on GrabFood.
Dalcomhan Bam serves homey, authentic Korean grub, which genuinely looks and tastes like it came out of a Korean mum's kitchen. Aside from the usual Korean favourites of pancakes, stews and barbecued meat, Dalcomhan Bam shines with its street food offerings of regular kimbap, cream cheese apple pie roll and egg rolls. The best part is all these are below S$10 each.
If you live in the area or work close by, the restaurant also has lunch promotions on weekdays and weekends (11am to 3pm), serving sizeable portions of Korean stew and hotplates from S$9.90.
What to order: Kimchi cheese kimbap (S$10.90), Bossam — a boiled pork dish (S$26)
4. 88 Chicken
The Venue Shoppes, 01-24, 2 Tai Thong Crescent
Nearest MRT station: Potong Pasir
Open: Tuesday to Sunday (11.30am to 2.30pm, 5.30pm to 10.30pm)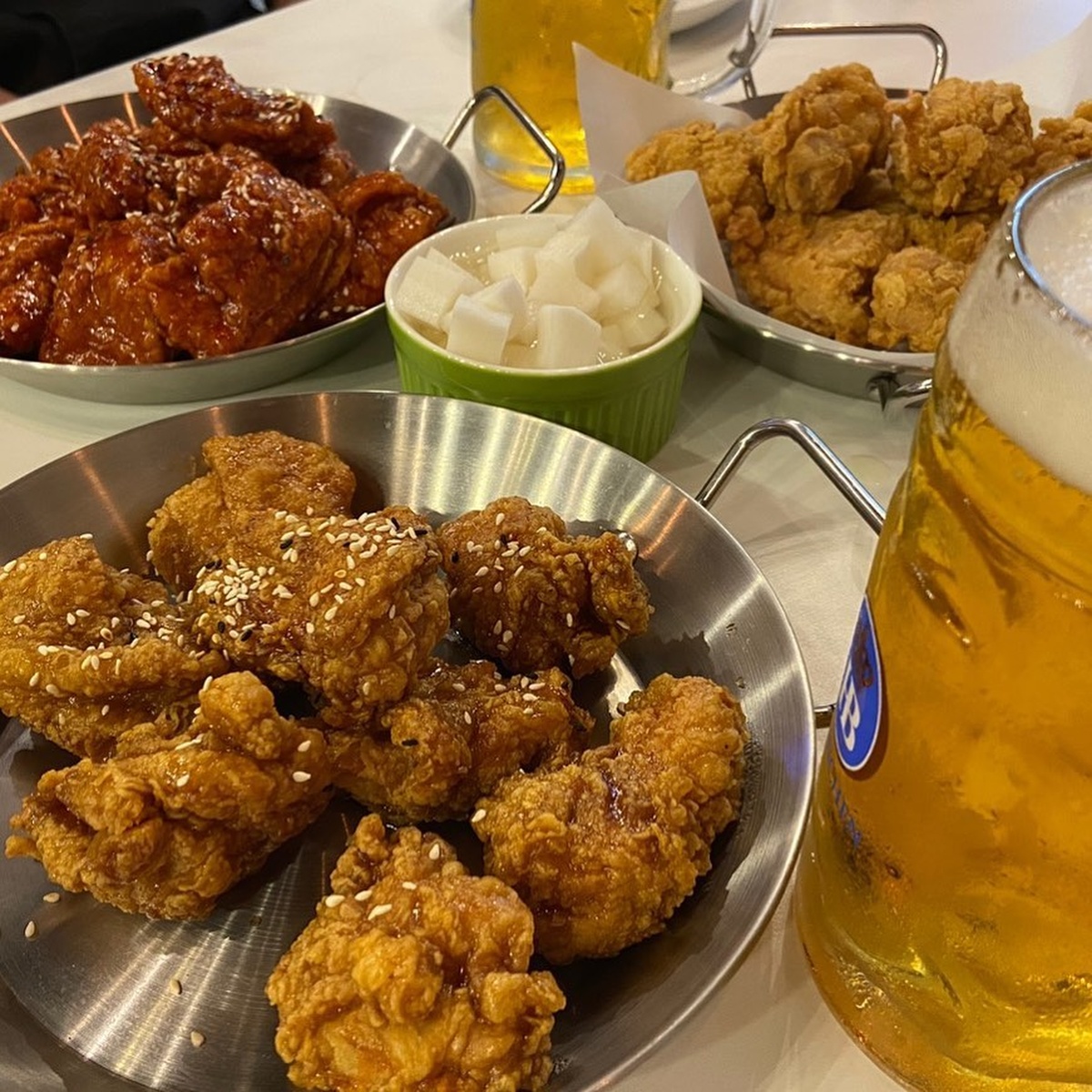 There are many elements to getting Korean fried chicken right — from the juiciness to the crunch and even the glaze. 88 Chicken sits surreptitiously on the ground floor of The Venue Shoppes and excels at all of the above.
The restaurant serves generous portions of white radish to go with your fried chicken — reminiscent of how it's done in Korea.
With such good chicken, it's no surprise 88 Chicken sees a sizeable queue at mealtimes. If you live nearby, you'll be glad to know it offers delivery and pick-up options.
What to order: Soy wings (S$10 for a half-portion), army stew (S$22 for a small portion)
5. Golden Ocean Korean Seafood & BBQ
Katong Shopping Centre, 01-41/42/43, 865 Mountbatten Road
Nearest MRT station: Paya Lebar
Open: Monday, and Wednesday to Sunday (12pm to 10.30pm)
Hoe (pronounced "huey", as in tau huey), or Korean raw fish, is one of my favourite Korean dishes. But it's extremely hard to find outside Tanjong Pagar.
It's not quite the same as sashimi; it's consumed differently (usually wrapped in lettuce) and served alongside other types of raw seafood.
When I chanced on Golden Ocean Korean Seafood & BBQ, it truly felt like a hidden find. Golden Ocean serves authentic, decently priced raw-fish sets along with other Korean favourites such as stews and pancakes.
Other uncommon Korean dishes on Golden Ocean's menu include mulhoe (spicy raw-fish soup) and hoe-deopbap (raw fish with rice and vegetables). The selection of dishes at Golden Ocean — backed by the chatter of Koreans — is a testament to the authenticity and taste of the food it serves.
What to order: Mulhoe (S$25 for an individual portion, S$100 for a sharing portion), hoe-deopbap (S$30)
ReplyK1988, Dalcomhan Bam Korean Restaurant, 88 Chicken, and Golden Ocean Korean Seafood & BBQ are on the GrabFood delivery service. You can also book a ride to these places.
---