Have a solo date: 8 restaurants in Singapore perfect for solo dining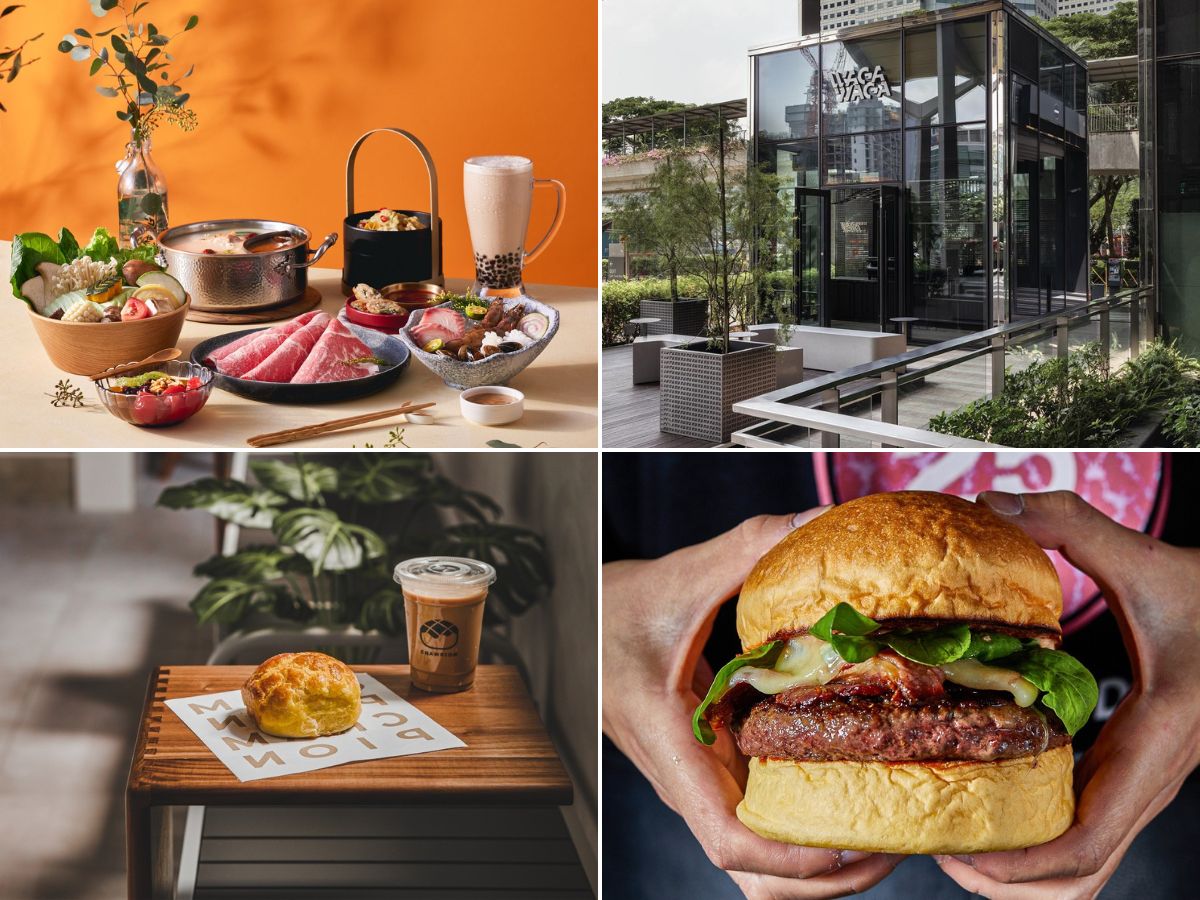 We all love a nice group meal. There's just something about dining communally with a bunch of close pals or colleagues while revelling in banter and good conversations. After all, an enjoyable lunch really helps to bond people together.
Still, there are days when we're just not feeling up to social interaction — we've all had those. Maybe you're more of an introvert or you just need some time alone to unwind. Or perhaps you just want to treat yourself to a nice solo date.
Whatever it may be, if you're looking for places to head to, sans company, and are looking at places beyond the usual aesthetic cafes and coffee house franchises, we're here to save the day with some self care date ideas. 
Here's a list of great places to go by yourself — they're so good, we're tempted to head to some of these ourselves! 
8 food places perfect for that solo date
1. Yakiniku Like
Multiple stores islandwide 
Open: Operating hours vary across outlets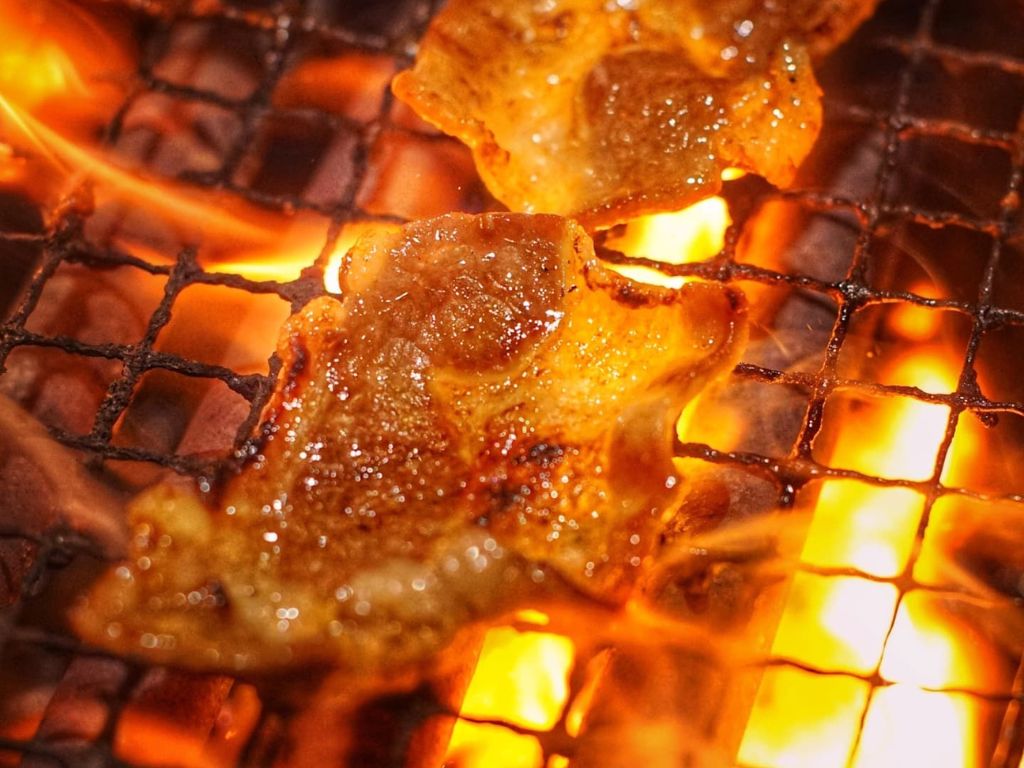 Why visit? Meat lovers will be satiated by Yakiniku Like. Known as one of the top yakiniku fast food chains in Singapore, it provides a seamless and fuss-free experience with plenty of space and individual grills for those on a solo date.
Not only can you customise your portions according to your preferences — even a small 100g order is fine — everything is done smoothly through its electronic ordering system, if you prefer to keep human interaction to a minimum.
Price range: $$
Crowd favourites: Yakiniku Like is all about great value. Its sets come with rice (free upsize available from 100g to 200g or 300g), soup and a choice of kimchi or salad. Popular sets include the affordable karubi (from S$10.90 for 100g) and Like Set (from S$16.90 for 150g) that comes with three different cuts. All prices are nett, too.
2. Xiabu Xiabu
Lazada One, 01-03/04, 51 Bras Basah Road 
Open: Monday to Sunday (11am to 10pm)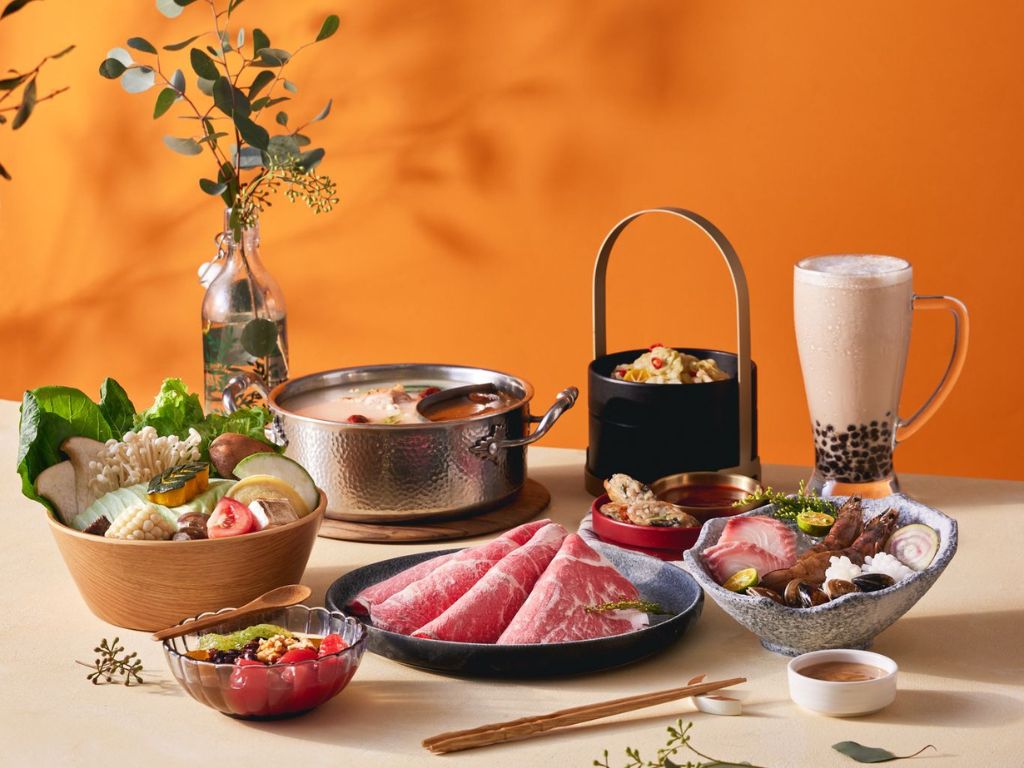 Why visit? Hotpot fans who want to indulge in the experience alone will find comfort in Xiabu Xiabu, the popular solo hotpot specialist from China that recently opened its first outlet in Singapore. Not only is it great as a solo date restaurant, it also serves up some luscious milk tea!
The space is effectively arranged such that you're given ample space between other tables, with a bunch of counter seats and small tables available. What's more, you get a self-service condiment station that includes all manner of condiments and other ingredients to make your meal that much more fulfilling, such as noodles and fried beancurd. After that, you get to pig out on sweet treats at the dessert station.
Price range: $$$
Crowd favourites: Every meal at Xiabu Xiabu starts with a set menu (from S$25) order that lets you have your choice of protein, broth and beverage. Meat choices, including the signature chicken (S$28) and popular beef (S$28), go perfectly with broths such as the stew pork tripe and chicken soup base (+S$2).
All portions are adjusted for solo dining, but you'll be able to leave full, given that you'd get all the carbs you desire from the free-flow bar.
3. Waga Waga Den
South Beach Tower, 01-14, 38 Beach Road
Open: Tuesday to Friday (8.30am to 3.30pm), Saturday (9.30am to 4.30pm)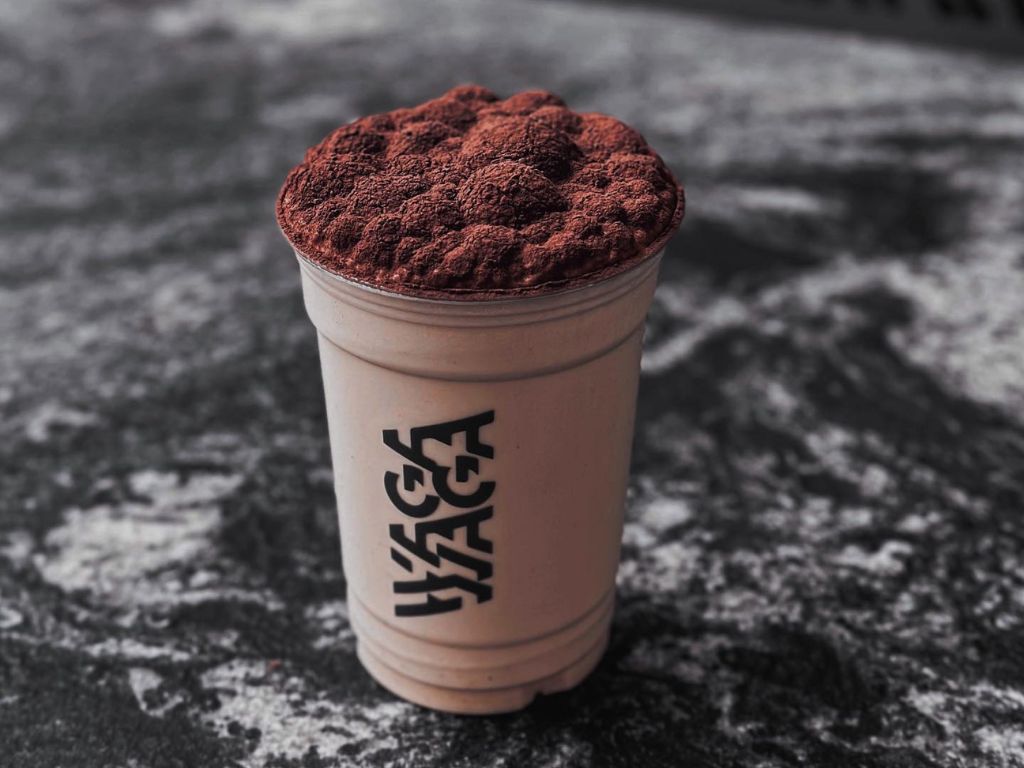 Why visit? Here's a unique cafe concept that feels different from your usual Singapore brunch spots. Waga Waga Den is a Japanese-inspired cafe with a futuristic industrial aesthetic opened by The Black Carvery Group, a restaurant group that specialises in premium Japanese beef.
The sleek glasshouse cafe is not really conducive for a sit-down affair, with only a few small tables indoors. It does, however, feature an airy al fresco space with an array of stylish white benches — perfect for solo dining. 
Price range: $$
Crowd favourites: The most popular item here is the coffee, especially the extremely IG-worthy cloud (S$8) that you can find photos of all over social media. But coffee is best enjoyed with a sweet treat at the side and the azuki brioche (S$5) and waga cheesecake (S$12) will go perfectly with your cuppa.
4. Enishi
International Plaza, 02-85A, 10 Anson Road 
Open: Monday to Sunday (11am to 3pm, 6pm to 9pm)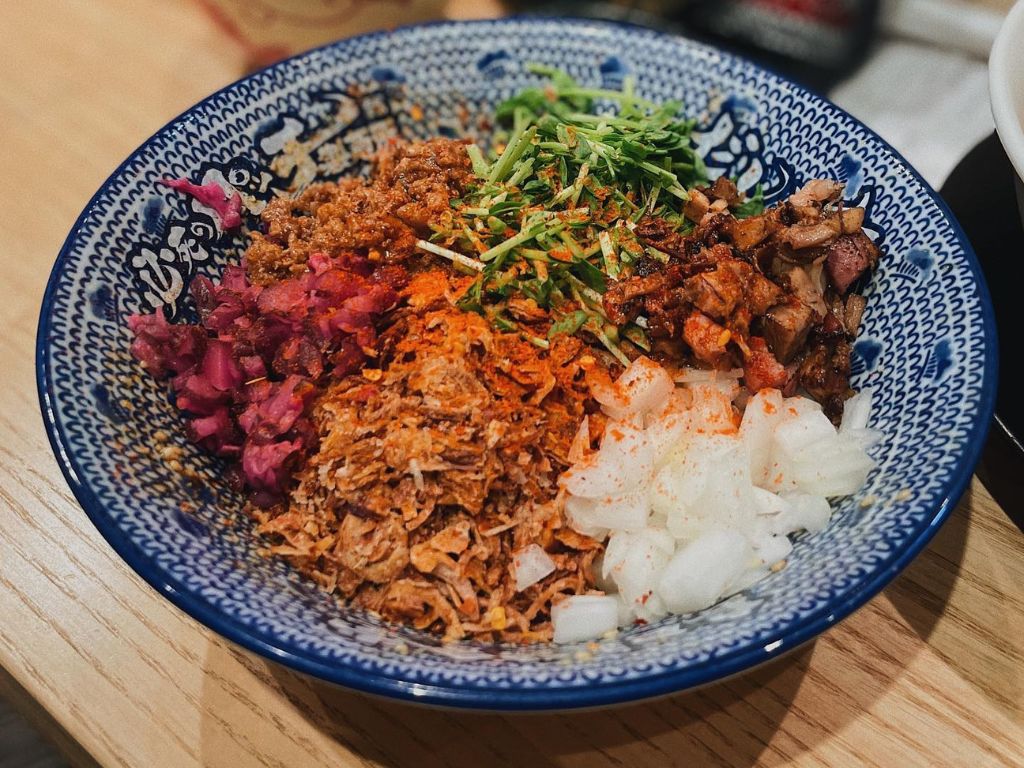 Why visit? This hole-in-the-wall ramen joint is perhaps one of the worst-kept secrets in the foodie community. A tiny nine-seater, Enishi's Kobe, Japan outlet received the Michelin Bib Gourmand award, and its Singapore outpost constantly draws in lunch crowds.
The small location, coupled with the fact that ramen is one of the most suitable dishes for a quick and quiet meal alone, makes it ideal for a solo-dining session if you're in the CBD and not in the mood to socialise.
Price range: $$
Crowd favourites: This hidden gem only has two items on its menu. Its dan-dan noodle (S$19.80) is the dish that everyone recommends, and with good reason. The dry ramen dish is intensely nutty and an instant hit with those who enjoy a heavy umami profile. On the flip-side, the dashi ramen (S$18.80) would be more suitable for those who enjoy cleaner and more nuanced flavours.
5. Champion Bolo Bun
92 Tanjong Pagar Road
Open: Monday to Friday (11am to 7pm), Saturday and Sunday (8:30am to 7pm)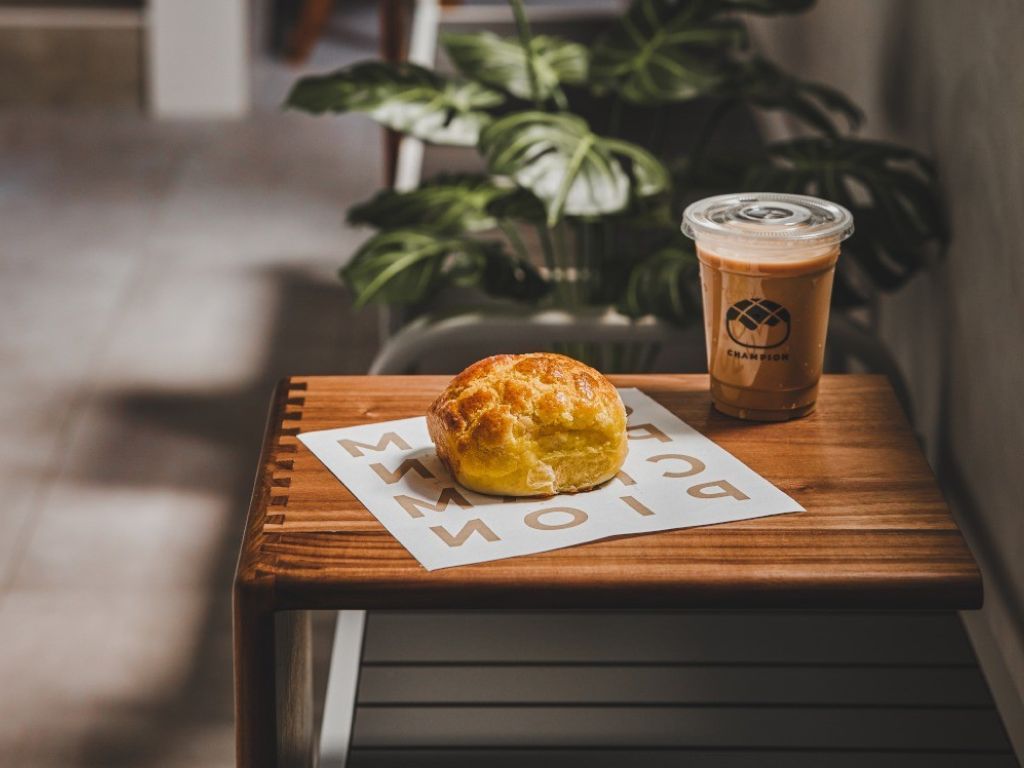 Why visit? We are all familiar with the ubiquitous minimalist cafes of Singapore that serve up dainty plates of brunch goodies. But what about a Kinfolk-vibe cafe that specialises in bolo buns, Hong Kong-style?
Champion Bolo Bun is one of the few places that can sell bolo buns this stylishly. The gorgeous three-storey cafe features many elegant Japanese minimalist elements that make it a wonderful place to chill if you're up for a solo date.
Price range: $
Crowd favourites: Probably a weird thing to exclusively provide, but Champion Bolo Bun's food menu only consists of the crumbly Hong Kong confectionery. Most people swear by the classic with butter (S$5) for its simple buttery decadence and the curry potato (S$6) for a heftier, meatier snack. 
If you're missing the Hong Kong cha chaan tengs, then don't forget to grab a cup of Champion's coffee (S$5.50/6) or Champion's milk tea (S$5.50/6) done traditional Hong Kong-style.
6. Sushiro
Multiple stores islandwide 
Open: Operating hours vary across outlets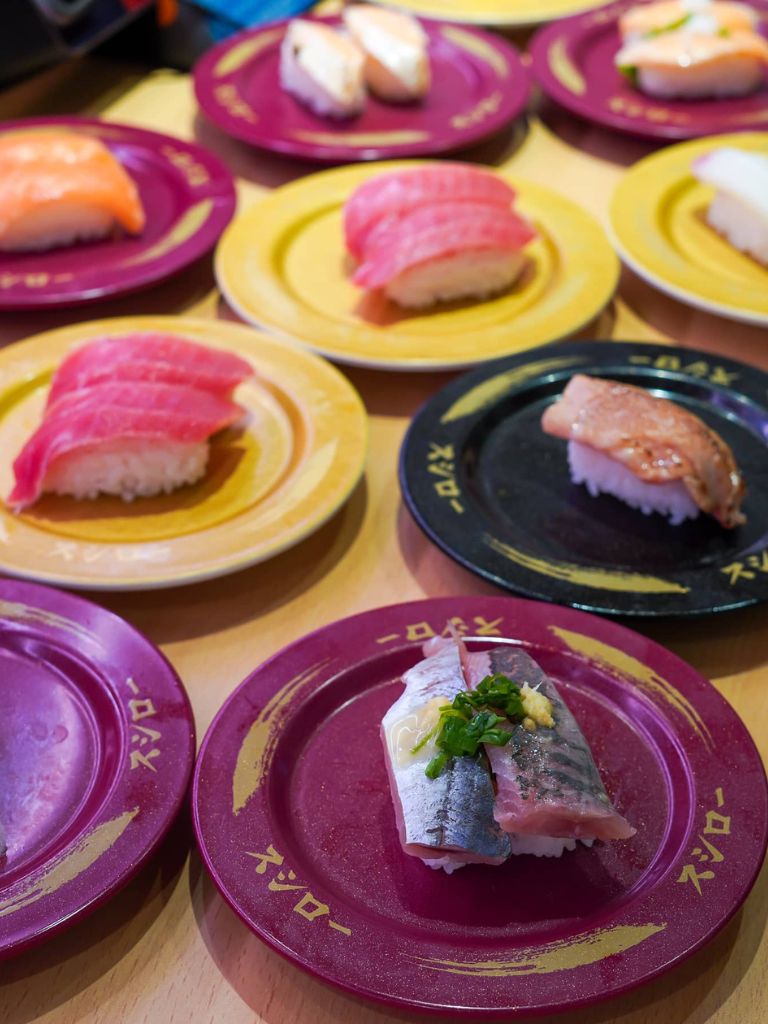 Why visit? What else says convenient, no-frills dining quite like conveyor belt sushi? There's something about eating out alone, planting yourself down in a private booth or counter seat and just grabbing whatever catches your fancy.
Sushiro is a solo dining haven where you can leave without much human interaction at all and, above all, it provides pretty decent quality for its price point. 
Price range: $
Crowd favourites: Sushi plates are priced reasonably. They start from S$2.30 for the basic red plates and up to S$4.90 for the premium black plates. You might have a hard time deciding though, with goodies ranging from the sweet and simple tamago to the rich bluefin fatty tuna. Yes, ootoro for just S$4.90! Best part: Since you're dining solo, no one will be there to judge you for what, or how much, you order.
7. 25 Degrees
Hotel G, 200 Middle Road
Open: Wednesday to Monday (12pm to 12am)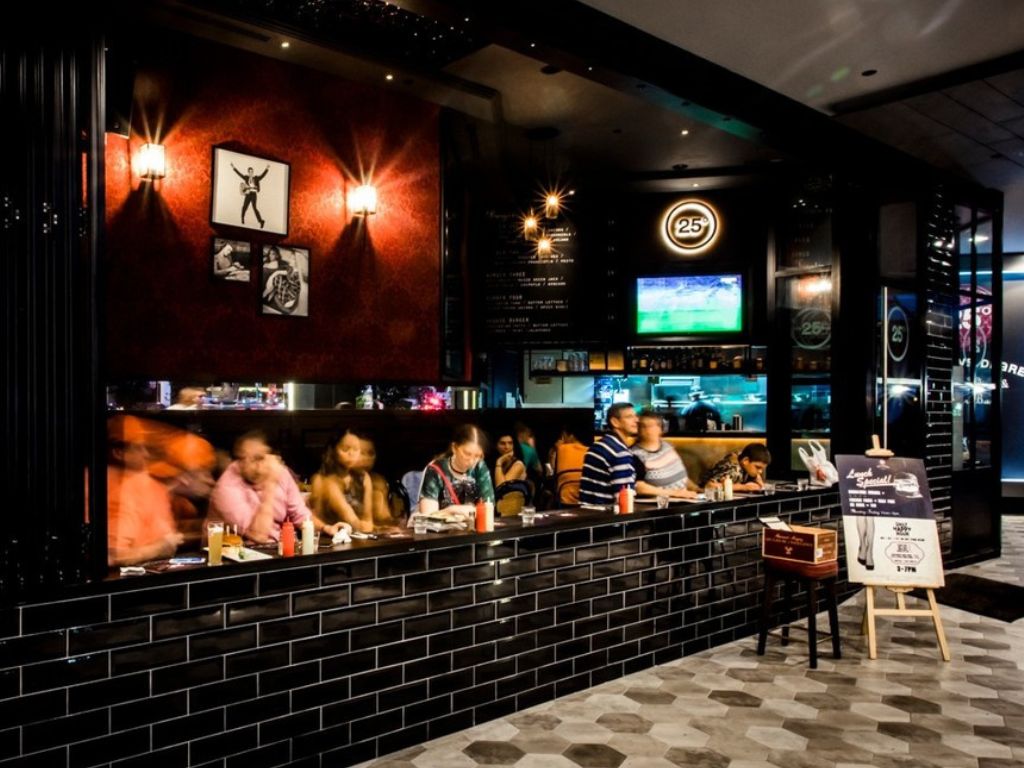 Why visit? This cosy burger bar is a great spot for people-watching, especially when you grab a seat by the large communal table, which gives you a great view of one of the busiest cross junctions in Bugis. 
What makes 25 Degrees so conducive for a solo date is also its plethora of beverages and all-day-breakfast options. That means you can pop by any time of the day to chill with a milkshake or some pancakes, even if you're not up for a hefty burger.
Price range: $$
Crowd favourites: As its name suggests, the number one (S$16) is numero uno at 25 Degrees. Chock-full of decadent ingredients including bacon, caramelised onions, gorgonzola, and Thousand Island sauce, it'll fill you right up. 
For those who possess a bigger appetite, you can top up a bit more for the daily set dinner (S$19) that comes with one side — a choice of curly fries, onion rings, french fries or coleslaw.
8. Miznon
01-01, 6 Stanley Street
Open:  Monday to Sunday (11am to 10pm)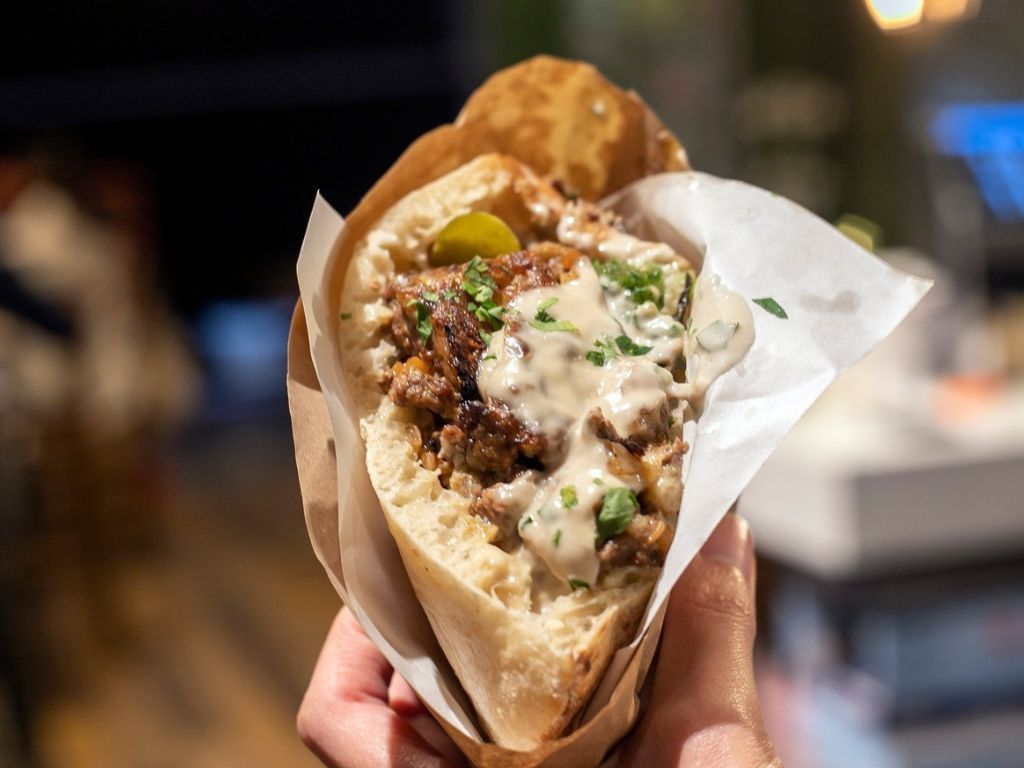 Why visit? Sandwiches are, hands down, one of the easiest dining alone meal options in the CBD, but what if you want to switch it up a little? Miznon provides a great alternative with its gamut of Israeli street food, including its popular pita sandwiches.
The casual restaurant has plenty of tables to accommodate small parties and solo diners, as well as counter seats where you can watch the magic unravel in the kitchen while you munch on your loaded pitas.
Price range: $$
Crowd favourites: The hearty meat options such as the ABU Kebab (S$25, lamb and beef, tahini, chilli, salsa, pickles, onion and parsley) and lamb shawarma (S$25, tahini, chilli, pickles, slice tomato and onion) are obvious crowd favourites. But if you're up for a healthier meat-free option, Miznon also serves an incredibly flavourful falafel burger (S$16).
Yakiniku Like, Xiabu Xiabu, Sushiro, Enishi, Waga Waga Den, 25 Degrees and Miznon are on the GrabFood delivery service and offer free delivery (up to S$3 off) with GrabUnlimited. 
You can also book a book a ride to the stores mentioned in the article. 
---