Le Matin Patisserie, helmed by ex-Noma pastry chef, unveils newest outlet at Ion Orchard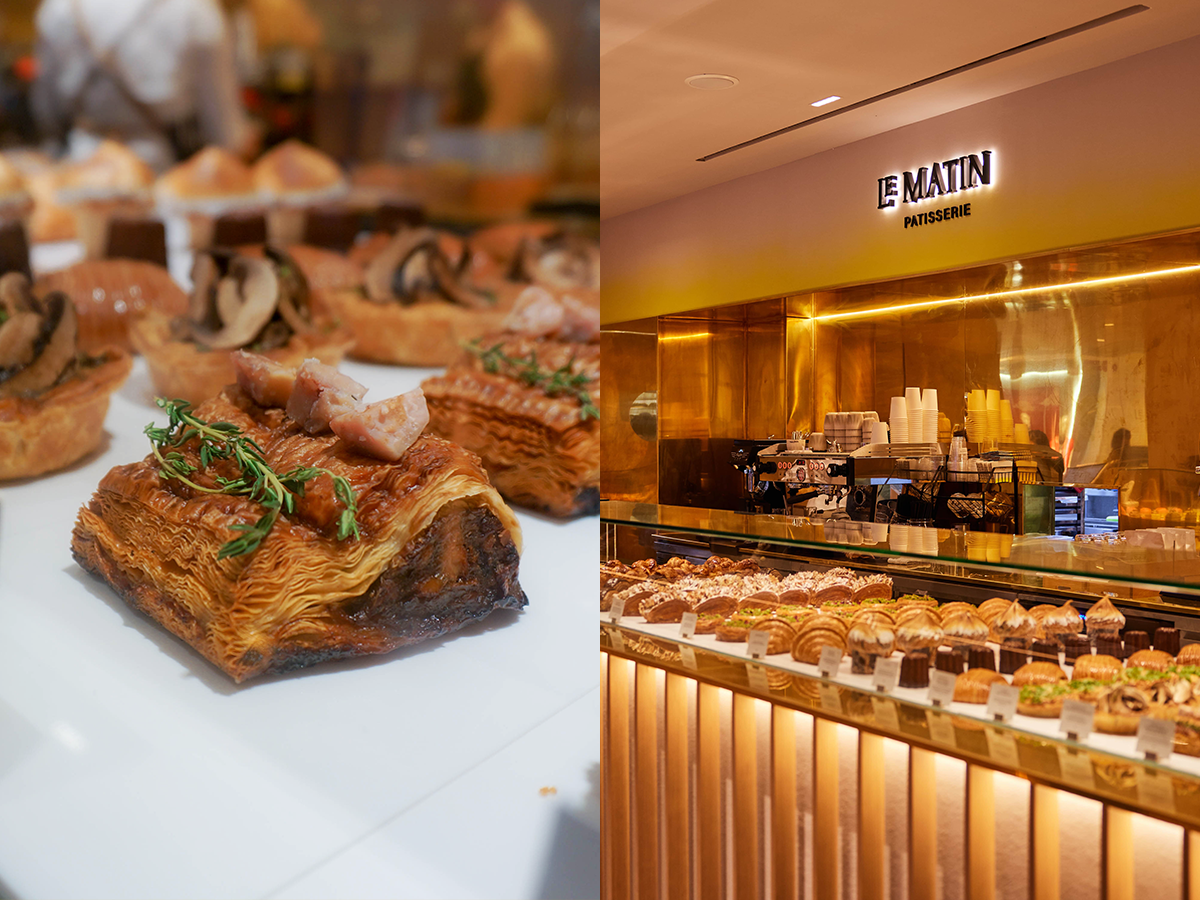 Ion Orchard, with its fancy brands and sleek interiors, is a fitting place for the elegant Le Matin Patisserie to unveil its newest permanent location in Singapore. 
The patisserie, which previously operated as pop-up stores in Paragon and at Raeburn Park in Tanjong Pagar, will launch its Ion Orchard outlet on Feb 1. 
All other stores and its central kitchen have since closed, and the outlet at Ion Orchard will be the only place you can get your hands on Le Matin's coveted pastries. 
For those unacquainted with the brand, Le Matin Patisserie is helmed by chef Mohamed Al-Matin. The chef-owner has an illustrious resume, having worked at a number of renowned restaurants around the world, including the three-Michelin-starred Noma. 
Noma in Copenhagen has repeatedly been rated the best restaurant in the world. It recently announced that it was closing at the end of 2024, after operating for two decades.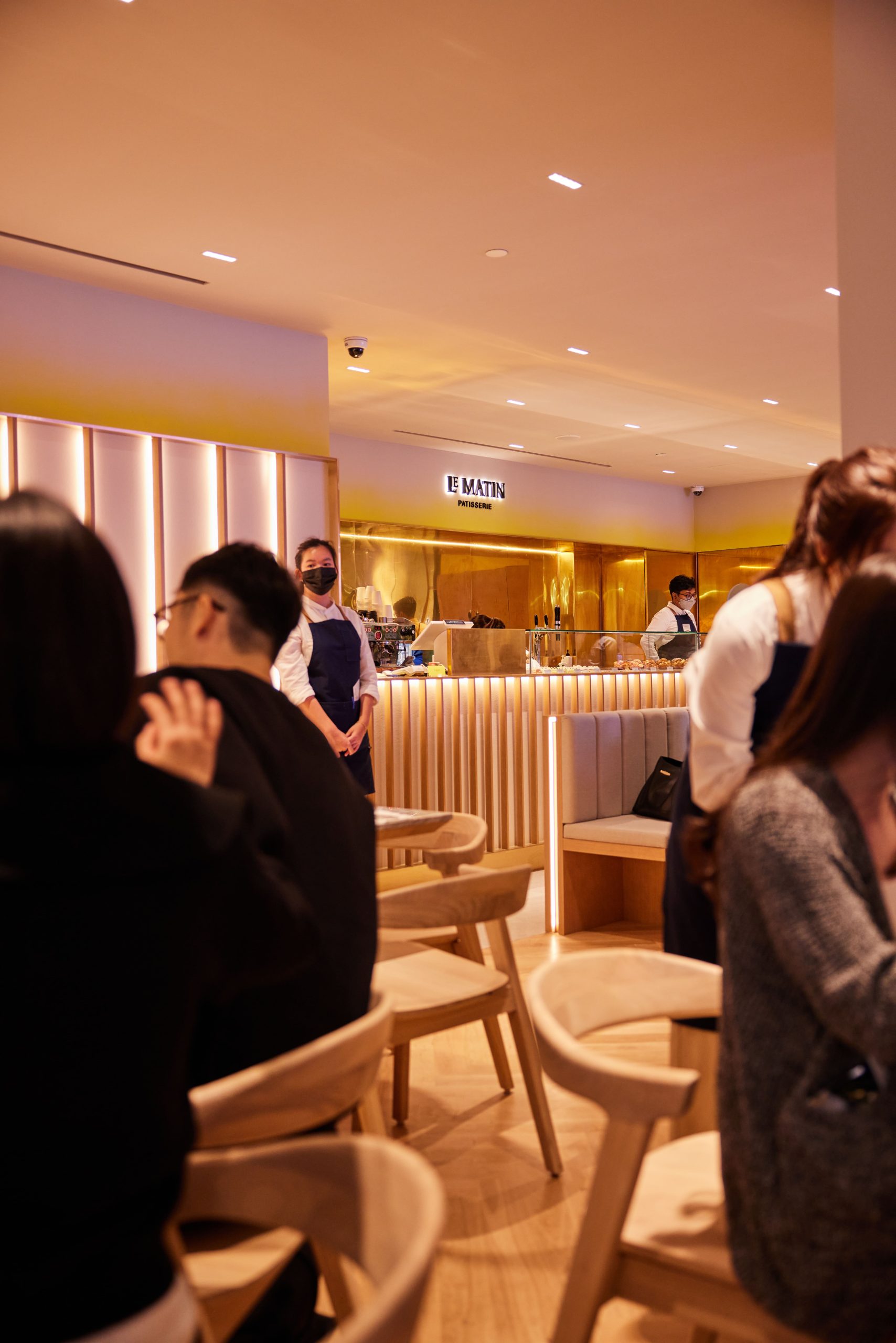 Le Matin's soft, pale hues have a sophisticated and calming aura. Upon entering, you're greeted by lines of tantalising pastries, tempting you to buy everything right that instant. 
There's plenty to try, aside from its usual pastries and cakes. With the new space, Chef Al-Matin has expanded Le Matin's menu to include brunch (11am to 3pm), dinner and desserts (6pm to 10pm). 
The mains are served with a small portion of its house salad. This includes the luscious black truffle scrambled eggs croissant (S$34) and the chutoro brioche feuilletee (S$38) comprising seared tuna sandwiched between a croissant and brioche bun hybrid.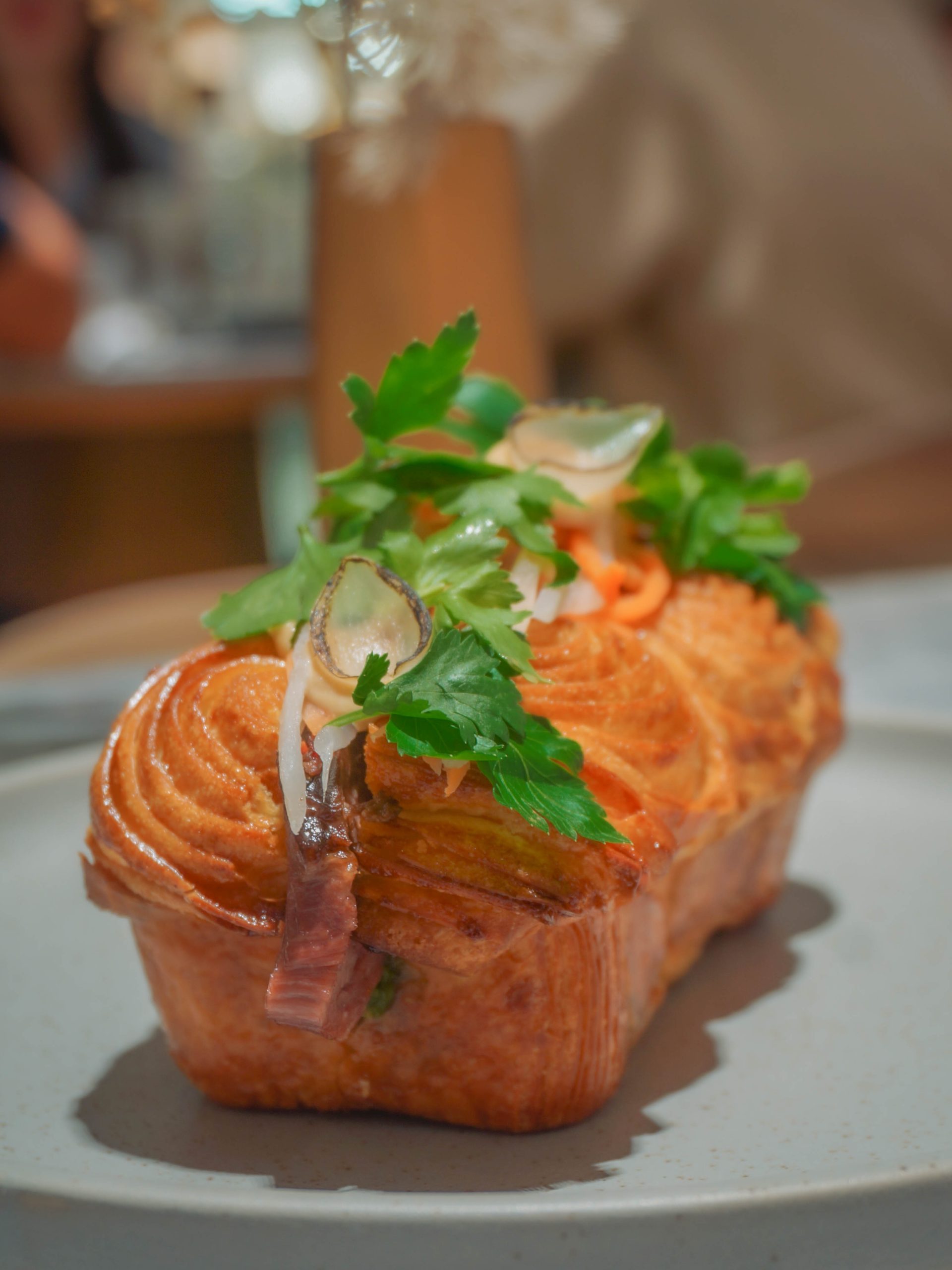 Our preference for mains was the smoked beef cheek banh mi (S$18). The smoked wagyu beef cheeks were well-flavoured and tender, ending on a subtly sweet note. 
To help cut through the richness of the beef, black garlic and chimichurri, pickled carrots and daikon were included to bring a refreshing touch to the dish. 
However, true to its name, pastries and cakes remain the best thing about Le Matin Patisserie.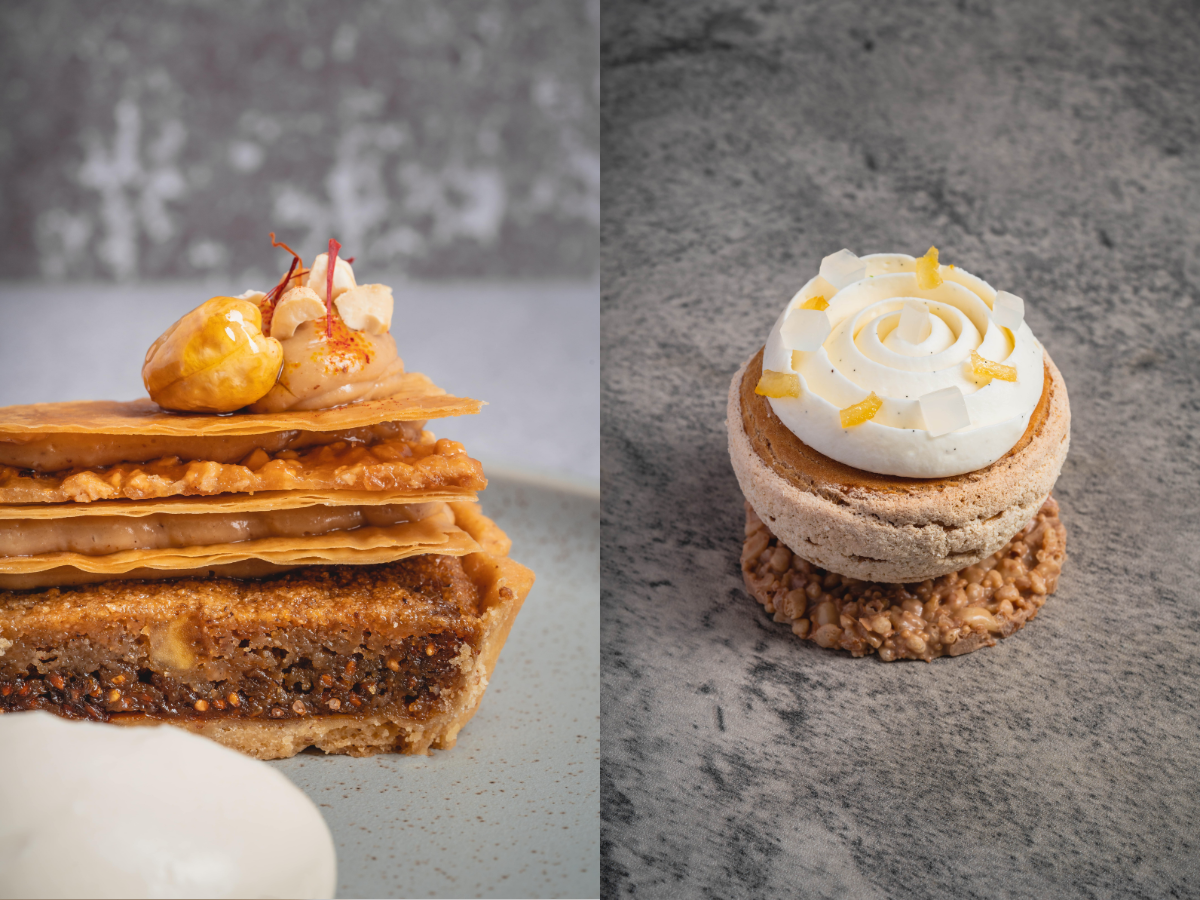 The sake lees choux bun (S$14), one of Le Matin's new creations, impressed us with its complex textures, subtle flavour and mild sweetness. 
It comprises a choux bun with a macadamia praline centre that's piped with sake lees mousse (sake lees is a by-product from the Japanese sake-making process). The choux bun is placed on a macadamia yuzu crunch base and topped with more mousse, sake lees jelly and yuzu. 
For something a little heftier, opt for the tarte aux noix de cajou (S$20). It's a nutty dessert made of fragrant cashew custard, cashew nougatine, filo pastry, mulberries and cream.
For pastries, you could opt for some of its more distinctive creations, such as the smoked cruffin (S$10), a croissant baked in the shape of a muffin, filled with applewood smoked vanilla custard, and topped with charred eucalyptus meringue.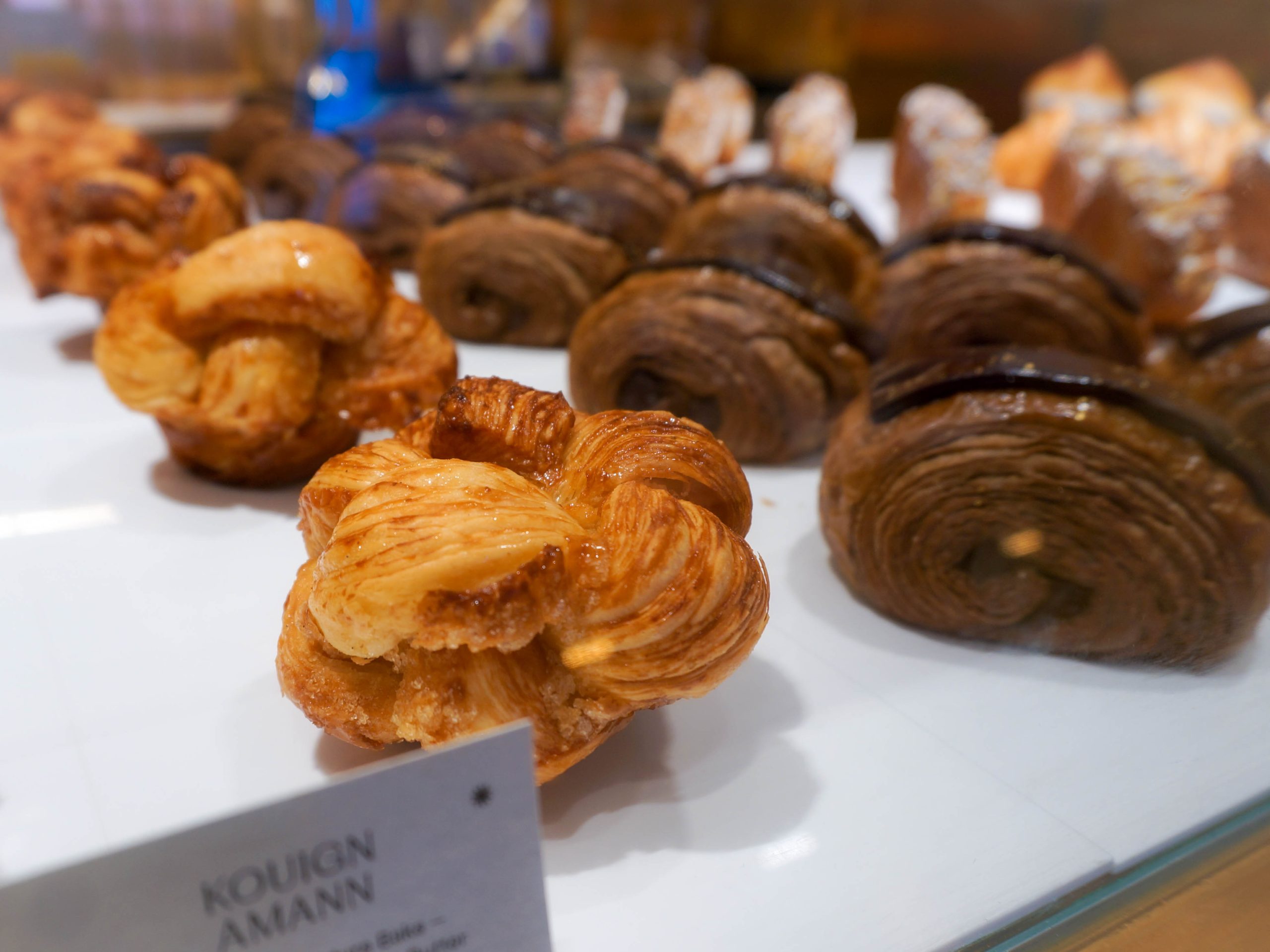 Otherwise, you can't go wrong with classics such as its celebrated kouign-amann (S$7.50), a layered pastry with butter, sugar, vanilla and molasses, or its almond croissant (S$7.50).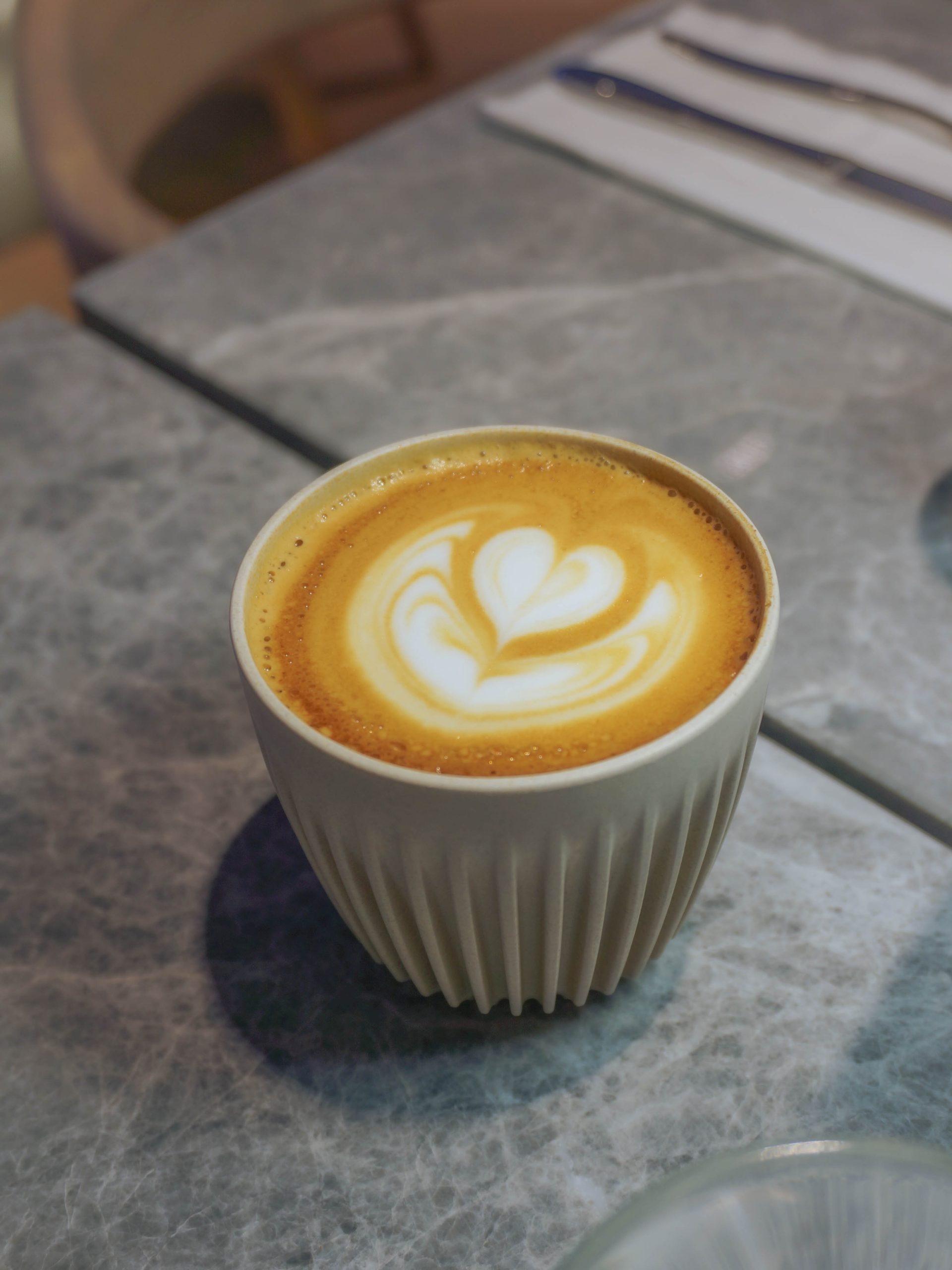 Fans of Nylon Coffee Roasters should give the coffee (from S$4) at Le Matin Patisserie a try. The blend, Le Soleil, was created in collaboration with the coffee powerhouse and is available exclusively at the patisserie. 
Otherwise, opt for its housemade kombucha such as the pine, pear and elderflower (S$9.50) or the nitro coffee kombucha (S$11).
Finally, here's the important question to make your experience there less intimidating: How do you pronounce Le Matin? 
Matin is the French word for "morning", but it happens to be its chef-owner's name as well. You won't go wrong with either Le Matin (Leh Ma-teen), or Le Matin (Leh Muh-tan). Bon appetit!
Book a ride to Le Matin Patisserie at Ion Orchard. 
For more content on eateries in town, read our articles on Equate Coffee and Sinpopo.
Ion Orchard, B2-49, 2 Orchard Turn
Open: Monday to Sunday (10am to 10pm)
Ion Orchard, B2-49, 2 Orchard Turn
Open: Monday to Sunday (10am to 10pm)