From Scratch: How kouign-amann's made and the best places to get one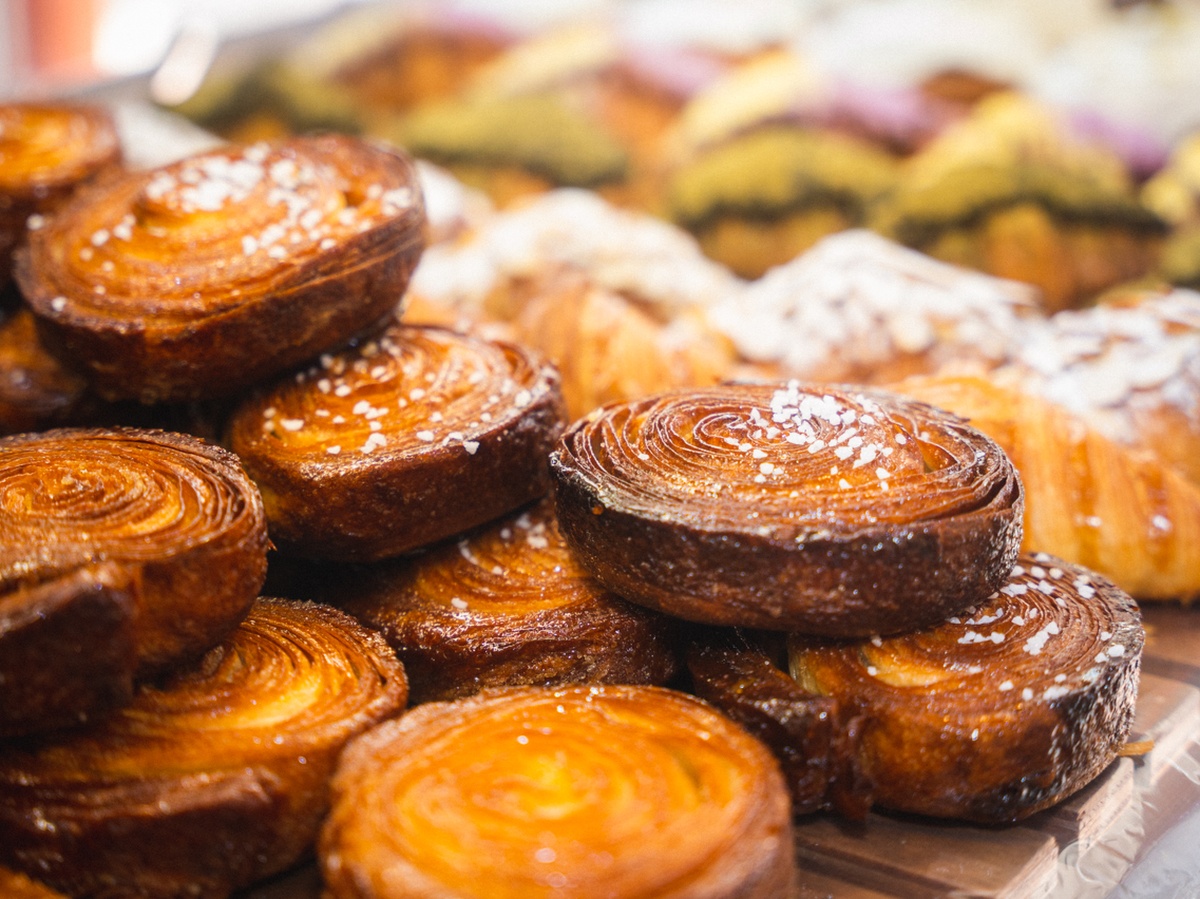 Kouign-amann is a French pastry that has grown in popularity at many artisanal bakeries in Singapore
A lot of work goes into creating its buttery layers and crispy, caramelised crust
We speak to executive chef Wythe Ng of La Levain on Hamilton Road and delve into the detailed steps of baking a kouign-amann
From Scratch is a series exploring the origins of foods that are popular in Singapore and the work that goes into making them.
With the rise of artisanal bakeries in Singapore, it's hard to ignore the increasing popularity of kouign-amann — a pastry that originates from Brittany, France. Its name means "butter cake" in Breton, a Celtic language spoken in the French region.
The buttery, crispy and sweet viennoiserie is well-loved for its multiple layers of pastry, interspersed with generous amounts of sugar and butter. As such, it is common to find it stocked at artisanal bakeries in Singapore.
How La Levain started
To find out more about this pastry, I spoke to Wythe Ng, 34, co-owner and executive chef of bakery La Levain on Hamilton Road.
It feels as though there are as many layers to his baking career as there are in a kouign-amann from the bakery (19 layers, to be exact).
Ng started his baking career at age 15, working part-time at a bakery in his hometown of Sekinchan near Selangor, Malaysia.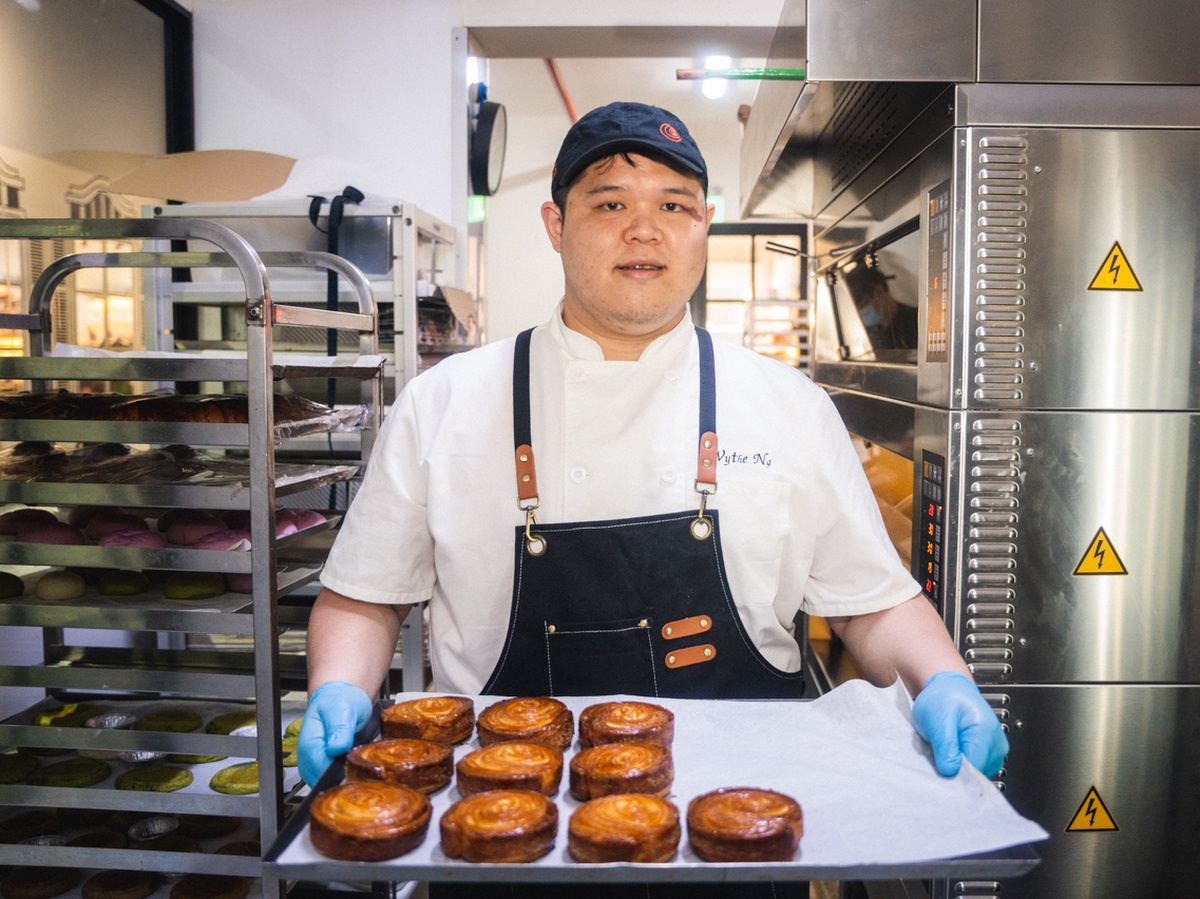 The humble chef says he's never gone to a culinary institute, except when he attended a training school in Japan after working for a few years. He later came to Singapore with nary a knowledge of the English language and picked up everything from scratch here.
"That's why I'm curious about everything, and I'll do a lot of research," Ng tells me. And his hard work over the years — in baking and English — shows in the way he's able to methodically and clearly explain every stage of making a kouign-amann.
Ng opened La Levain on Hamilton Road in December last year with a few business partners, including Ken Soh, 36, who handles operations at the cafe. Before La Levain, Ng had stints at Bakery Brera, Keong Saik Bakery, Asanoya, and Baker & Cook.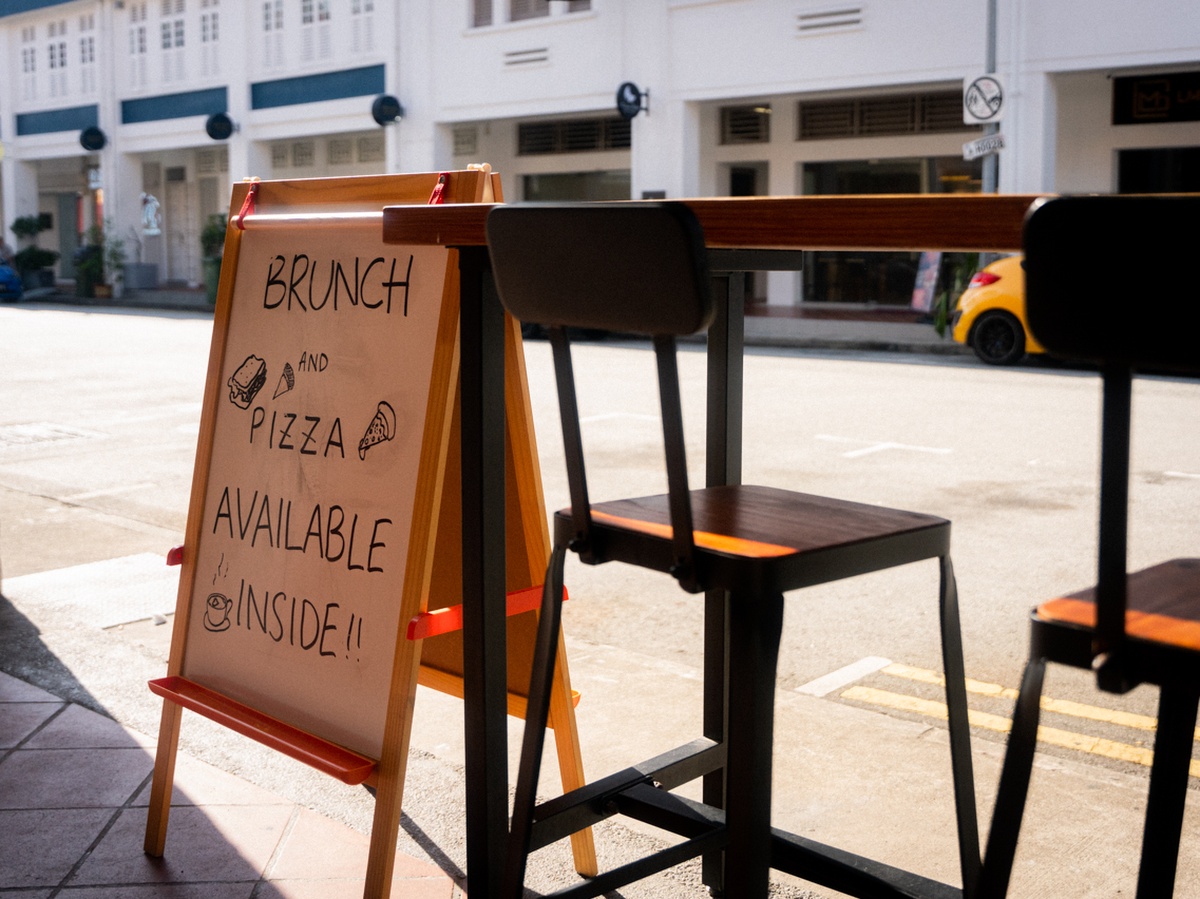 Impressed by the quality and consistency of Ng's bakes after scouring bakeries across Singapore, Soh scouted Ng from his previous bakery.
Acknowledging Ng's perseverance in learning baking and English, Soh says: "When you've a passion for something, it's easier to pick it up."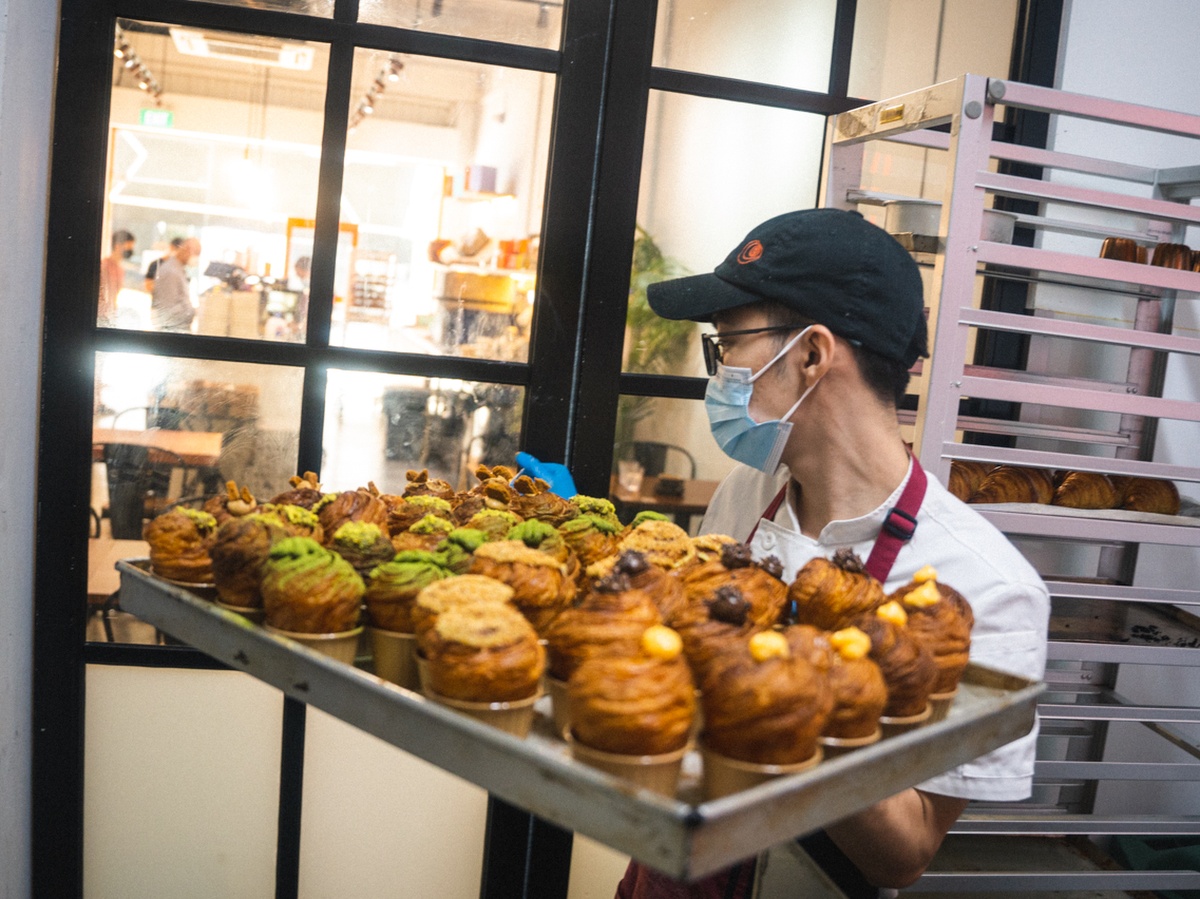 Today, at La Levain, Ng and his team of six full-time chefs deftly churn out 30 to 50 types of pastries a day, including the classic kouign-amann and brown sugar kouign-amann with Himalayan sea salt.
Despite the bakery's French name, which means "mother dough", La Levain also sells Asian- and locally inspired bakes with flavours such as bubur cha cha, hojicha (Japanese roasted green tea) and otah (direct from Muar, no less).
I ask if it's tedious to produce bakes on such a scale for a small, newish bakery, and Ng modestly replies that technology has helped a great deal. Soh adds that La Levain is able to do so because some of the chefs have worked with Ng for quite a few years, and there's good working chemistry with one another.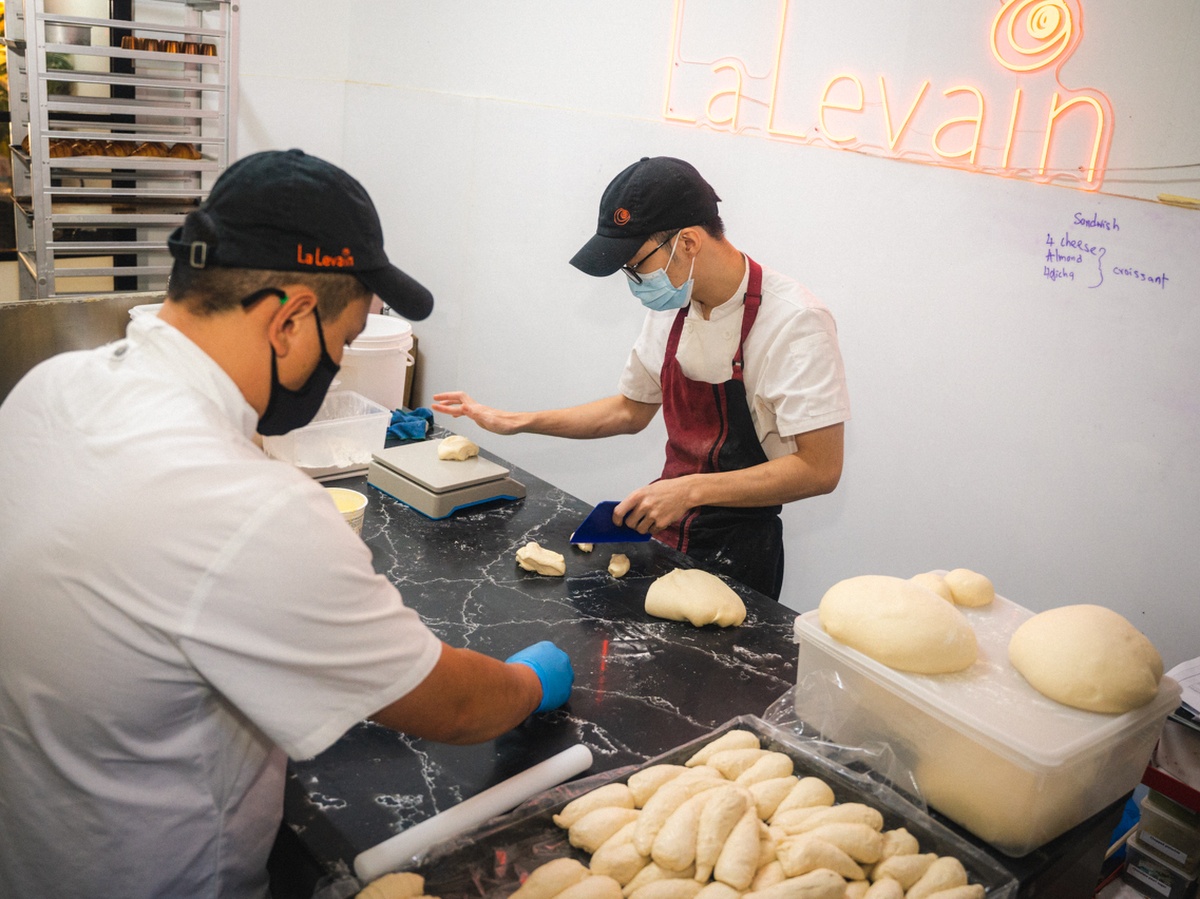 On why his team pushes out so many pastry varieties, Ng says: "It provides more opportunities for our young bakers to do and learn more things."
The kouign-amann
The kouign-amann ranks among the top five viennoiseries Ng has eaten after he chanced on it in Japan in 2016. Coincidentally, kouign-amann is also one of the five top-selling pastries at La Levain.
Its kouign-amann is crispier and less sweet, in line with the Singapore crowd's preferences. It also isn't traditionally shaped — resembling a small cup — but delivered in a flat, spherical form, so customers can see the layers and pry them apart as they dig in.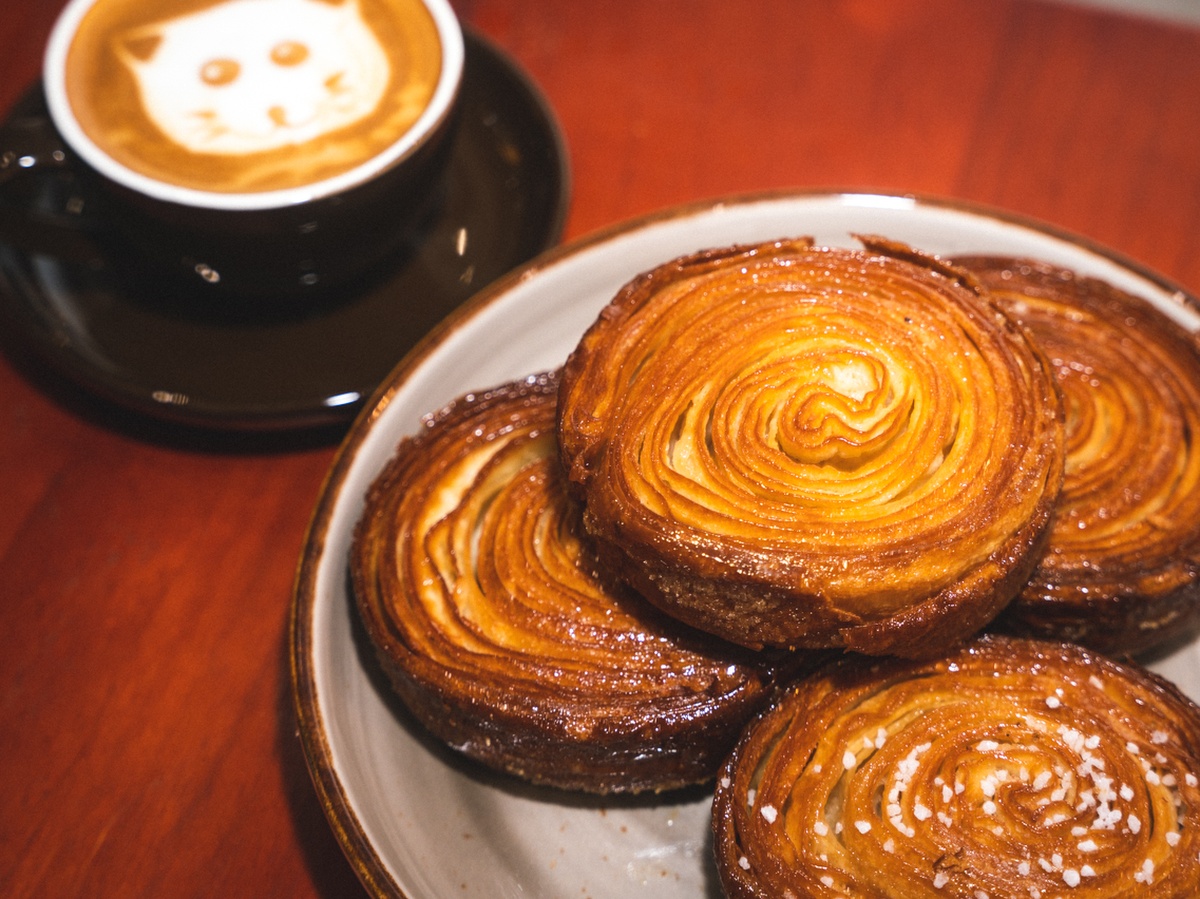 But despite the many steps Ng takes us through, he says this isn't the most challenging pastry he makes at La Levain — the bakery's Christmas panettone is.
Difficulty levels aside, it's clear La Levain's kouign-amann is a standout. I tried one and took another home for breakfast — freezing and then toasting it a few days later. Both tasted equally good, were still crispy (the cackle of the caramel crust was unmistakable), and not cloyingly sweet, just as Ng promised.
He's unfazed about sharing his recipe with us and aspiring kouign-amann bakers.
"You want the (exact) recipe, we also can give. We're very open-minded," he says with a laugh.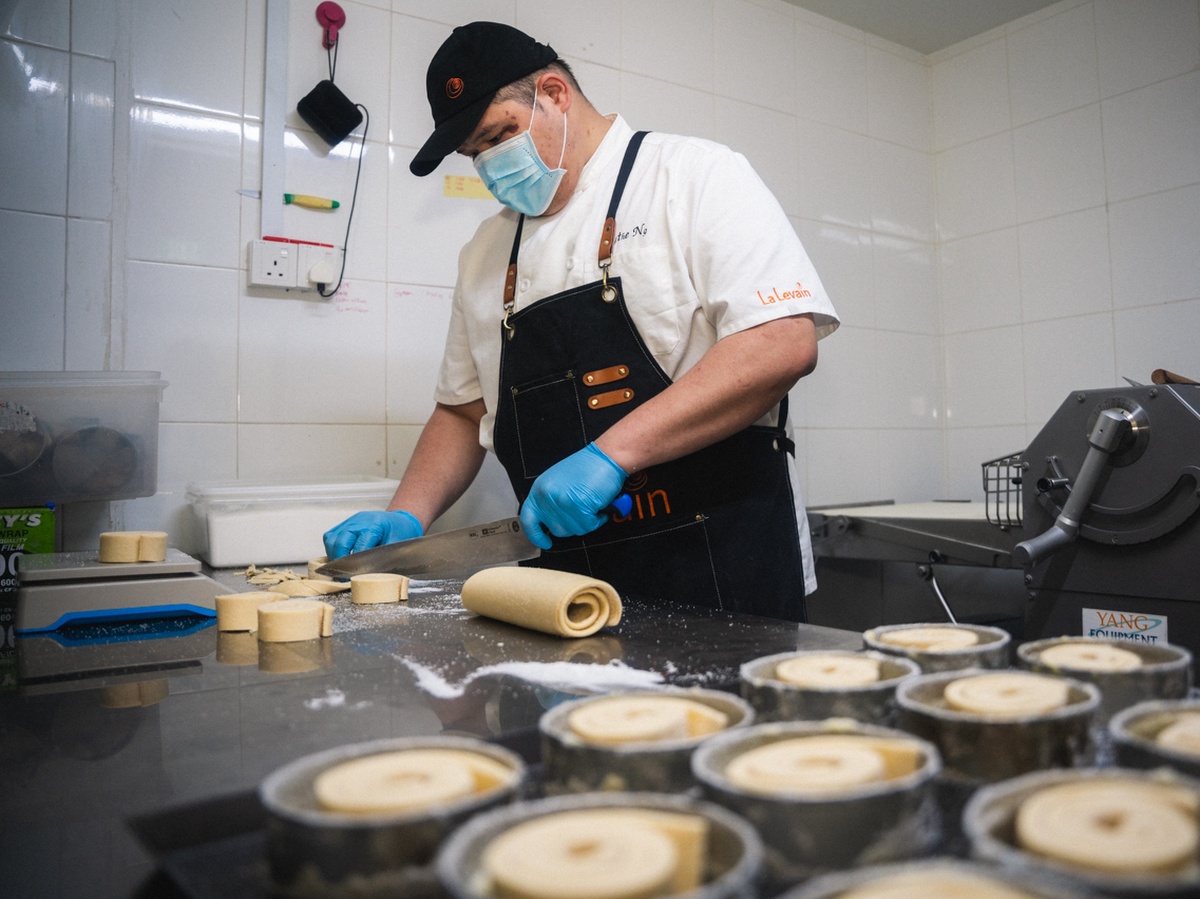 He tells us that the secret behind making a good kouign-amann is temperature control, to ensure that the sugar doesn't melt and the butter doesn't split during the lamination process. To ensure this, he works in a 16°C room.
The process
Part 1: Preparing the dough
i) Mix the ingredients — flour, milk powder, malt powder, sugar, salt butter, starter, and old dough — for four or five minutes.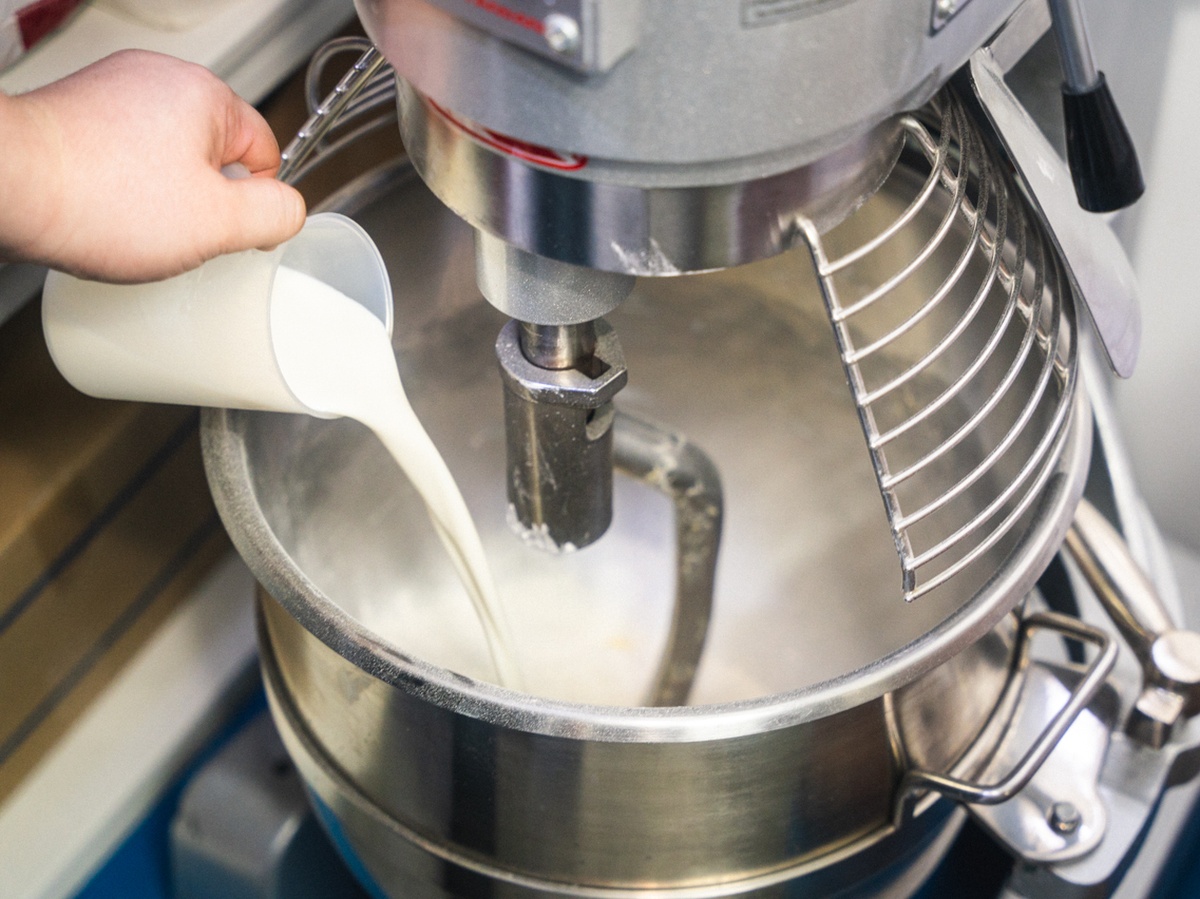 ii) Place the dough in the chiller for an hour. This process is called autolyse and increases the extensibility of the dough.
iii) Remove the dough from the fridge, pour in fresh yeast and mix for about 10 more minutes. Once done, remove the dough from the mixer and let it rest in a container for 30 minutes.
iv) After the dough has rested, shape it into a rectangle before placing it in the freezer overnight.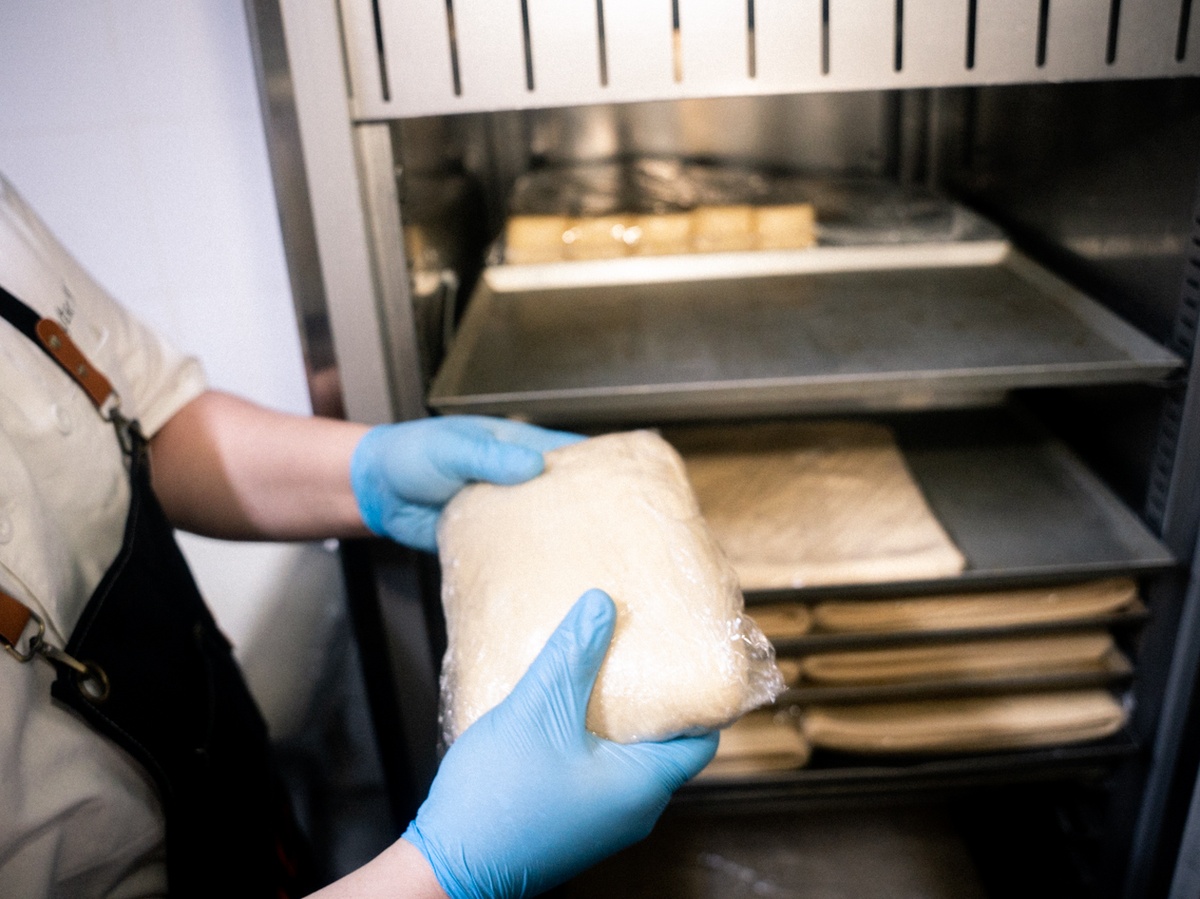 Part 2: The lamination process
i) The following day, remove the dough from the freezer and flatten it, using a dough sheeter, to the required thickness.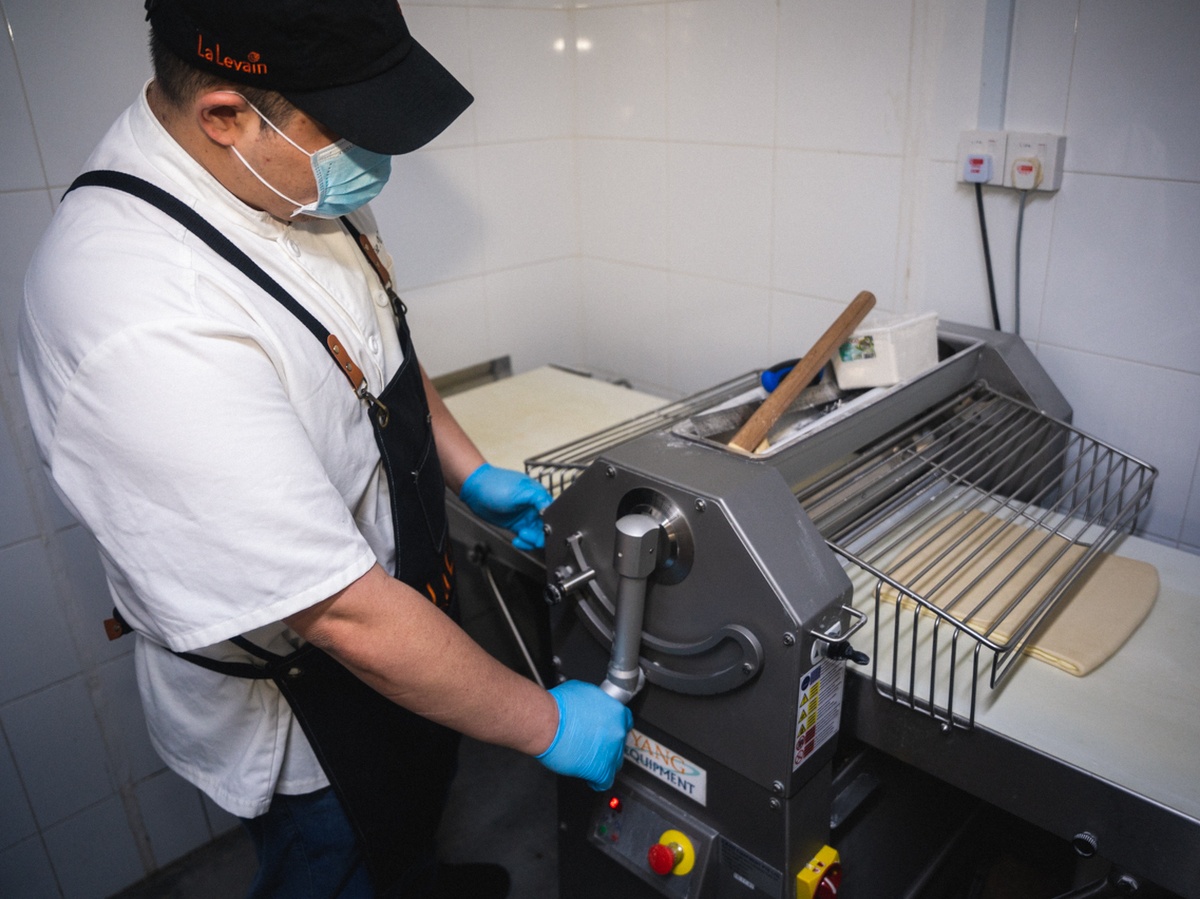 ii) The lamination process — where butter is folded into dough repeatedly to create thin alternating layers of butter and dough — begins. Place the butter sheet at the centre of the dough and do a letter fold, in which the dough is divided into thirds and the edges are folded inwards to cover the butter slab.
Run the dough through the dough sheeter to the required thickness and do a letter fold again.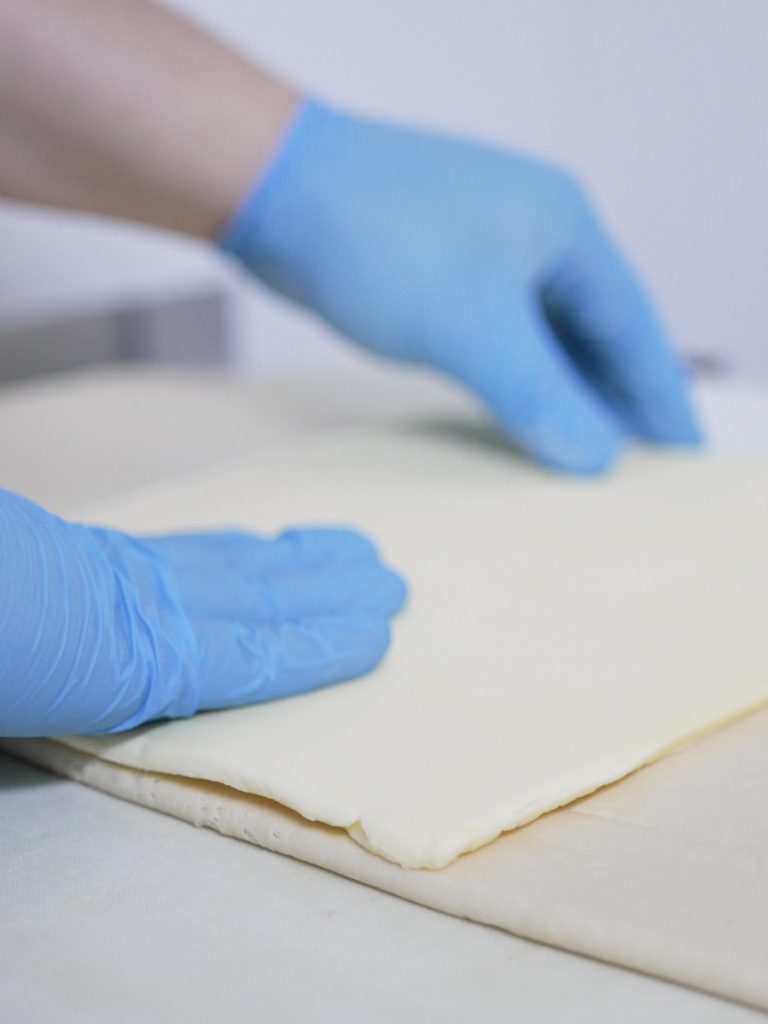 iii) The dough is then left to rest in the freezer for an hour. This allows it to stabilise, so that it's easier to work with.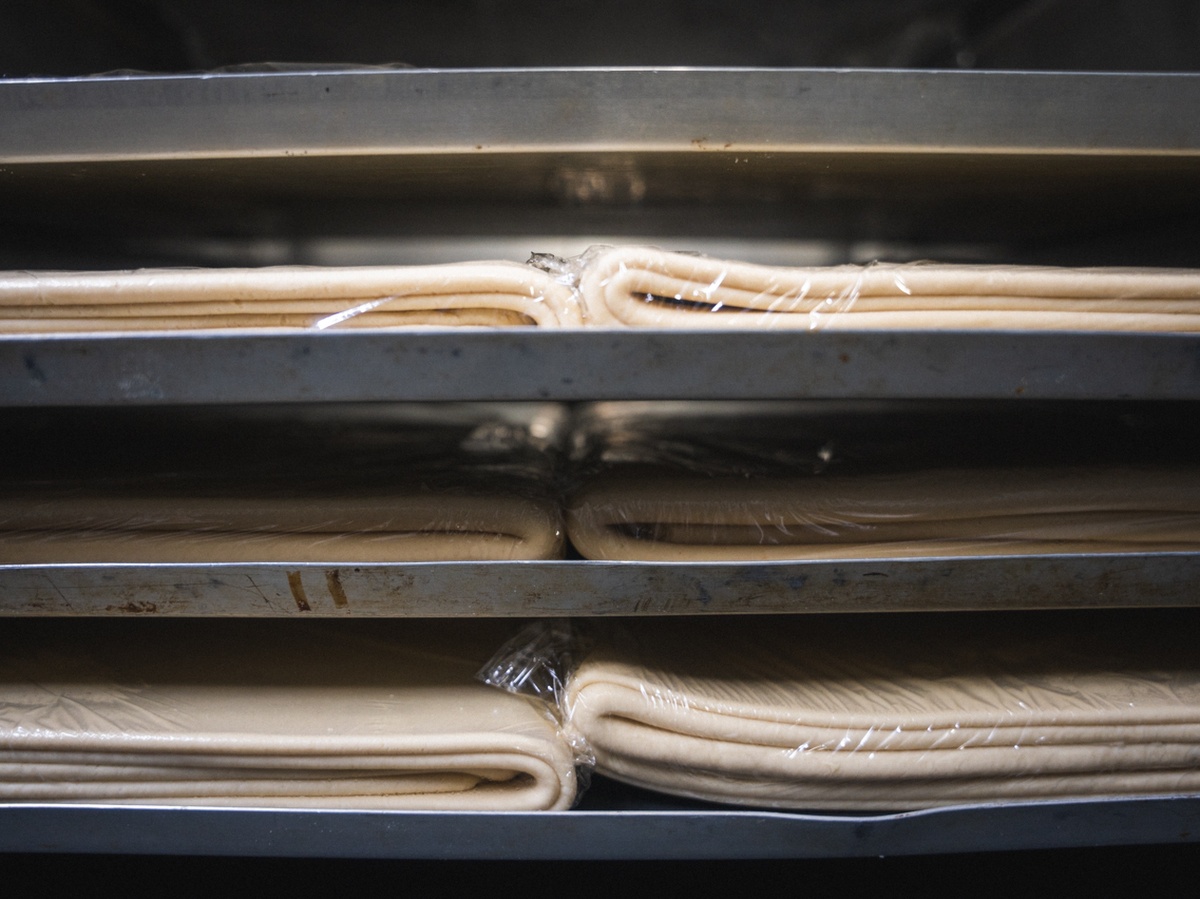 iv) Once rested, coat the dough with sugar on both sides and letter-fold the dough again.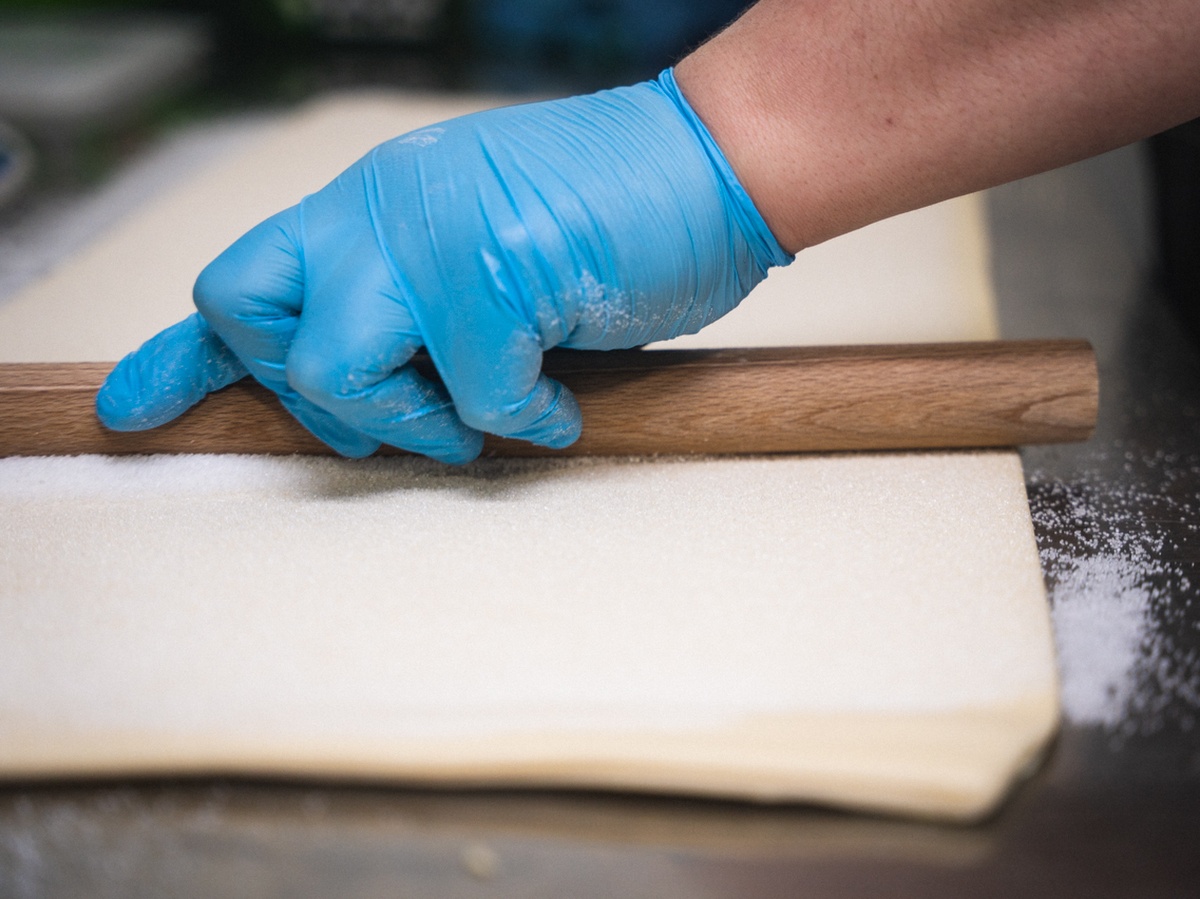 v) Flatten the dough with the dough sheeter.
Part 3: The finishing touches
i) Sprinkle sugar on the surface of the dough before rolling it upwards lengthwise till the whole dough is rolled up.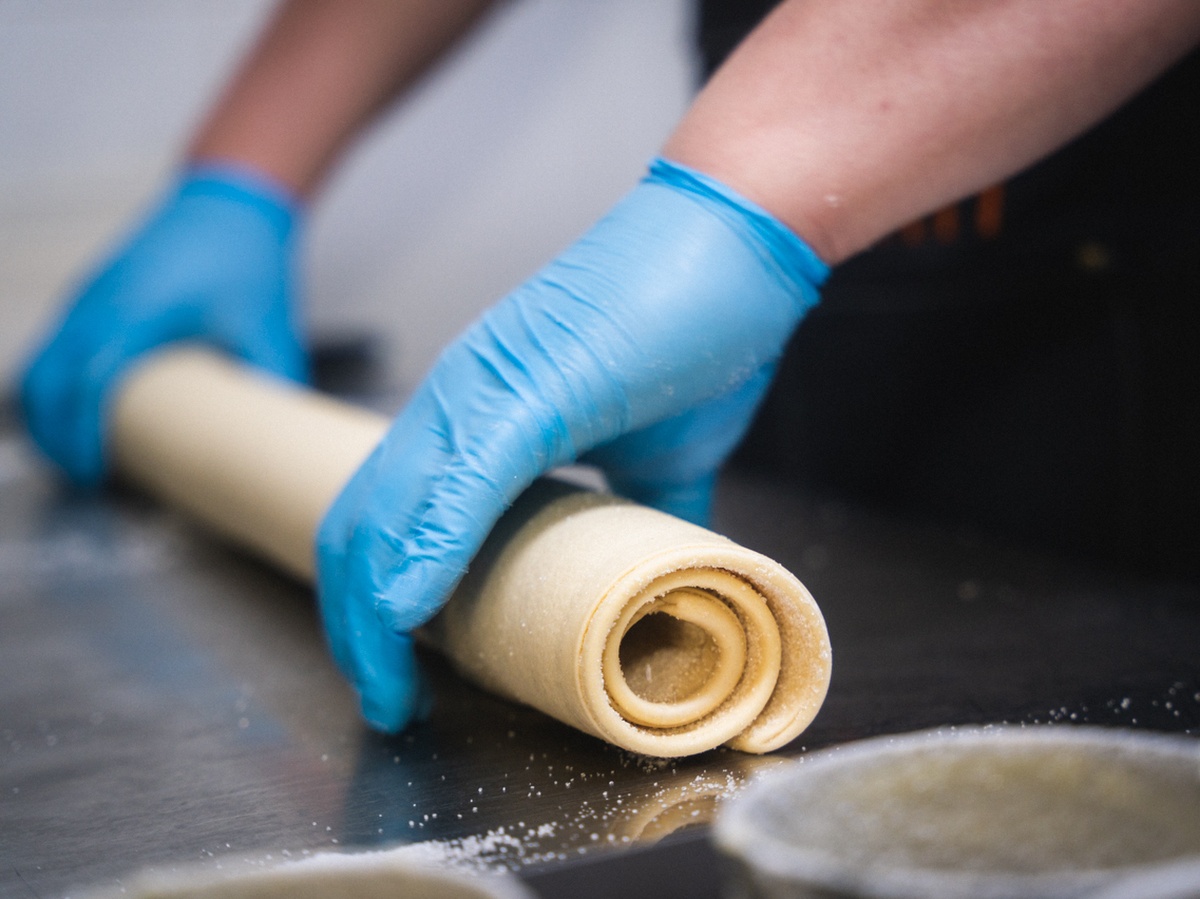 ii) Prepare the metal ring moulds on the tray by coating them with butter on the inside and dipping them in sugar.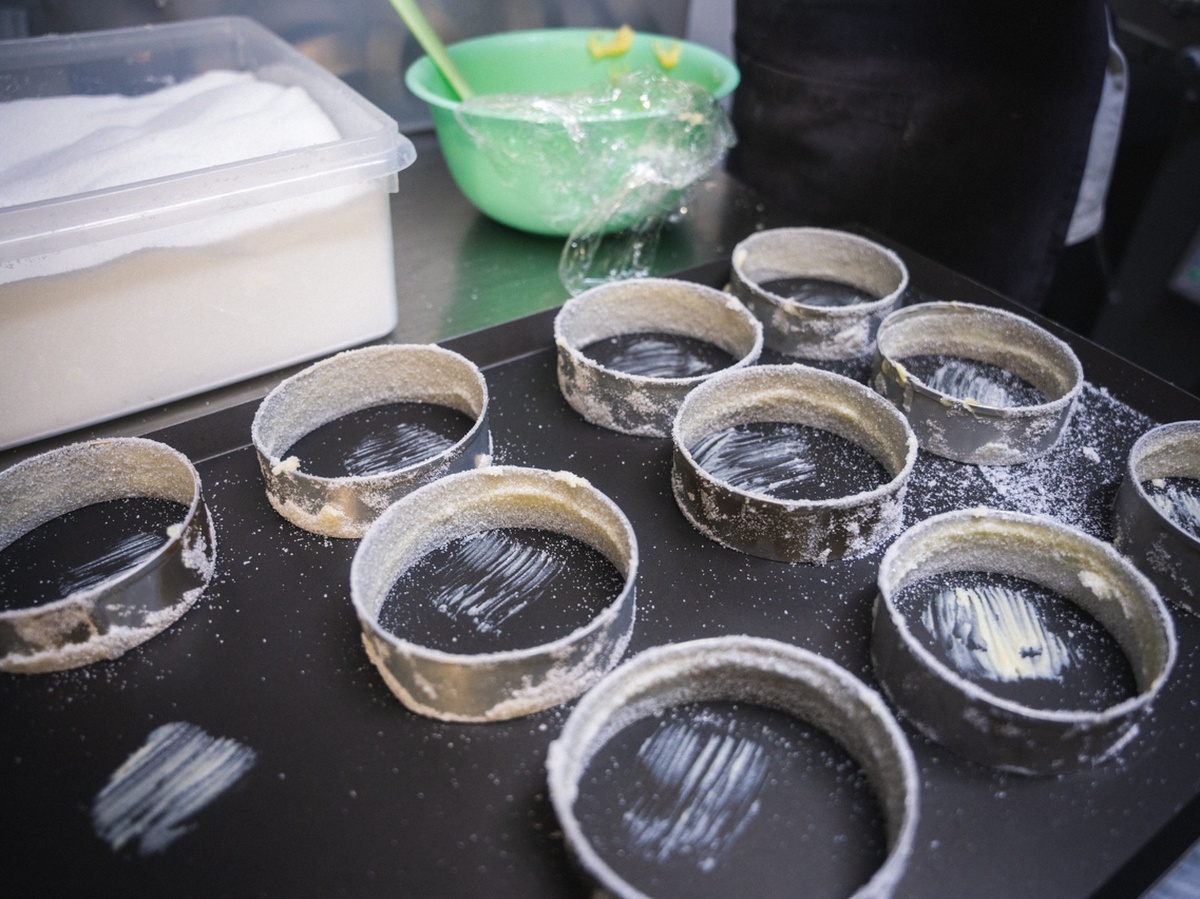 iii) Cut 1-inch to 1.5-inch slices of dough and place them in the metal ring moulds.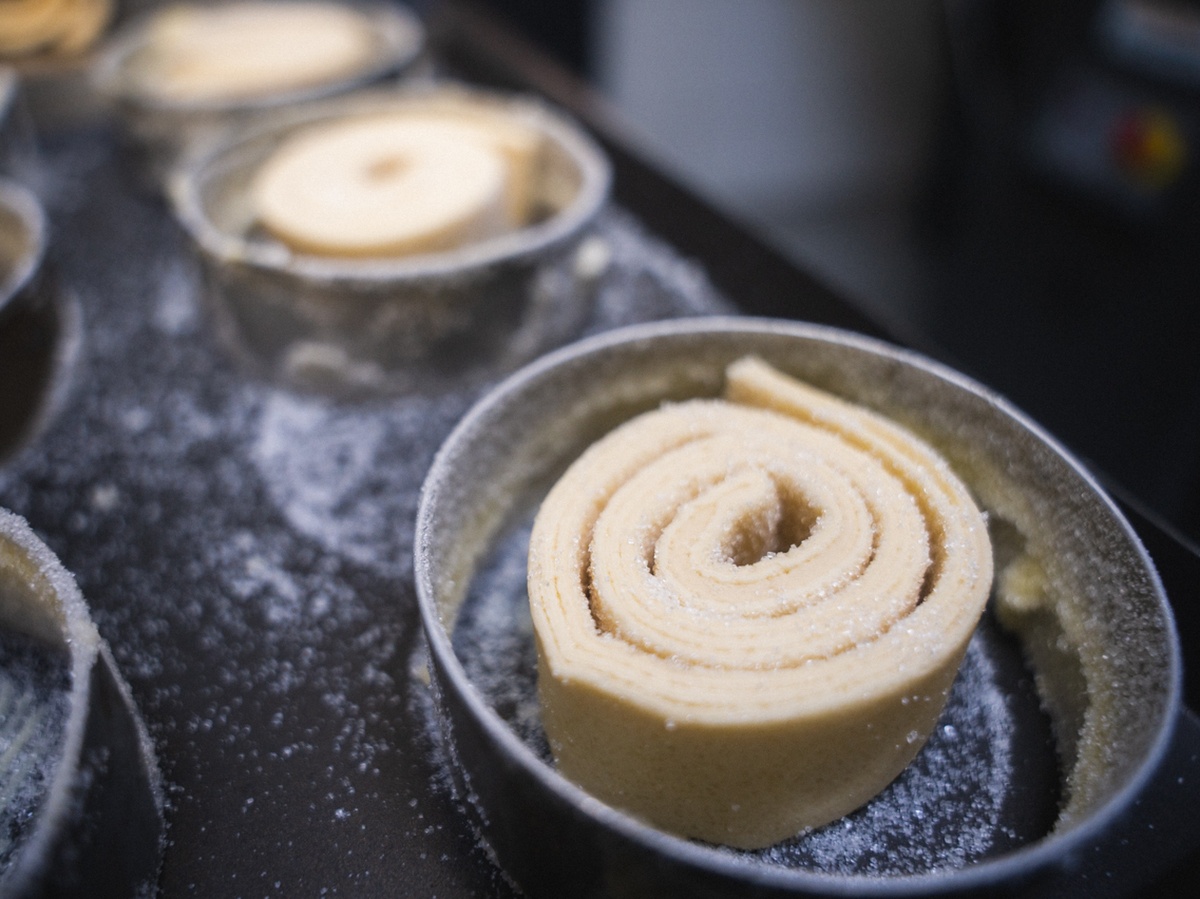 iv) Once the dough is placed into the moulds, let the dough proof (the final rise of the dough) for an hour or two.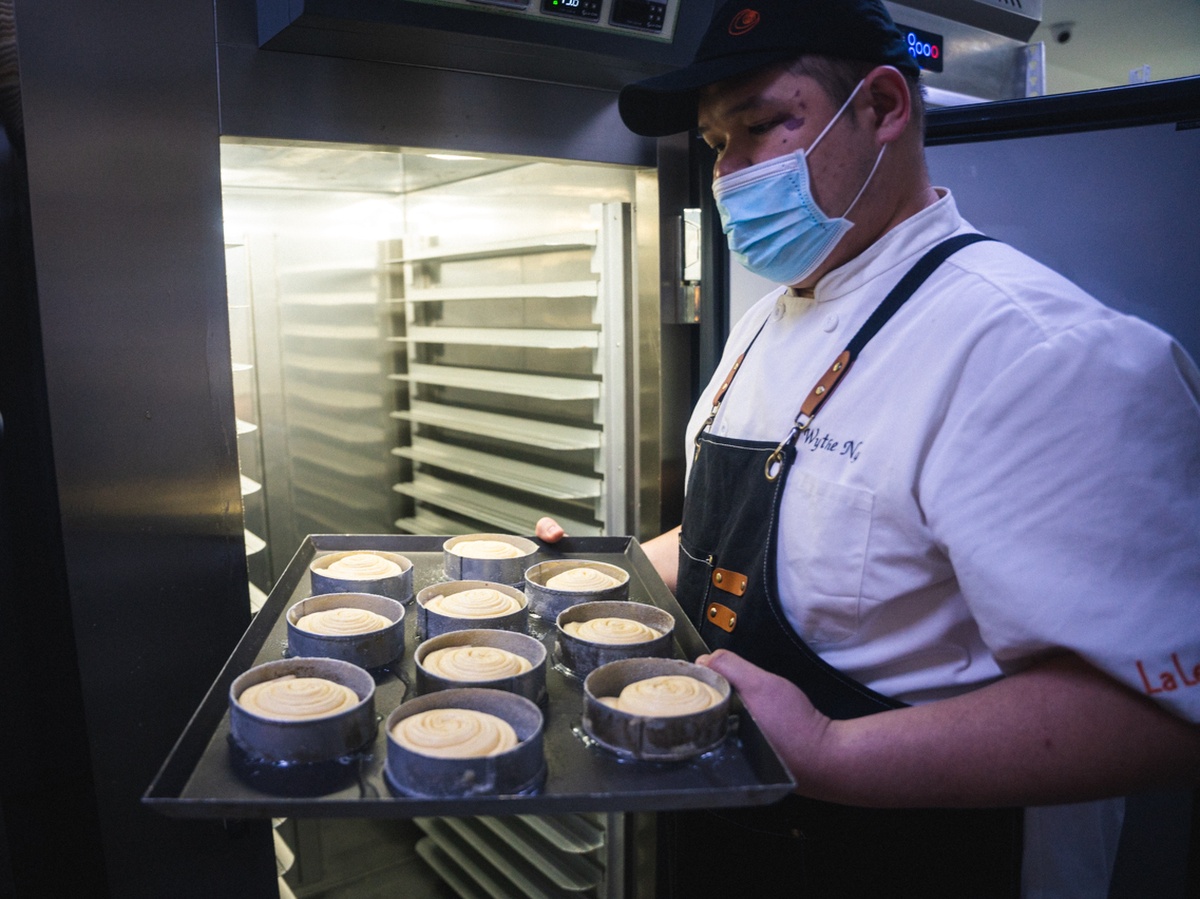 v) Once it's ready, bake the dough at 180°C for 18 to 21 minutes. After that, remove the mould, flip each kouign-amann and bake the other side for another three minutes before it's done.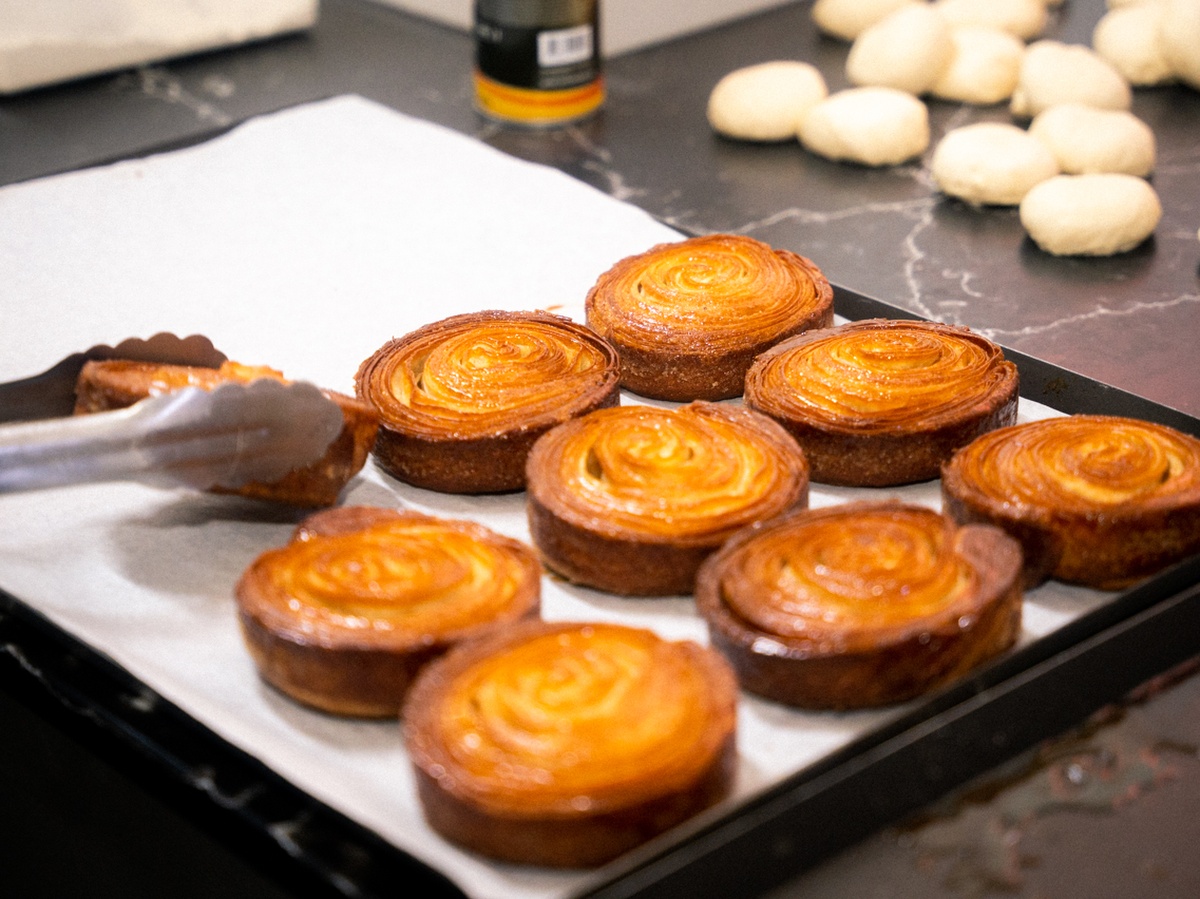 Where else you can find kouign-amann
1. Mother Dough
3 Jalan Kledek
Open: Wednesday to Sunday (11am to 6pm)
Established in 2018, Mother Dough gets its name from the fermentation starter used in bread-making. The bakery's starter comes from a Brooklyn bakery in New York, and is used as the base for all its sourdough bread and pastries.
2. The Bakehaus
130 Owen Road
Open: Monday, and Wednesday to Sunday (8am to 5pm)
The Bakehaus focuses on artisanal and natural bakes. Set up in 2019, it creates bakes that incorporate natural processes, and keeps them free from chemicals, preservatives and additives. It also conducts baking classes to impart its experience and knowledge to the community.
3. Lavender Bakery & Patisserie
Ion Orchard, B4-39, 2 Orchard Turn
Open: Monday to Sunday (10am to 9pm)
Lavender Bakery is a Malaysian bakery chain that opened in Singapore in 2019. The bakery, which is inspired by the scent and beauty of the lavandula plant, has always been popular with Singaporeans visiting Malaysia. Lavender Bakery serves traditionally shaped kouign-amann, which goes by the name "toffee danish" on its menu.
4. Bakery Brera
8 Empress Road, 01-05
Open: Sunday to Monday (7.30am to 4pm), Tuesday to Saturday (7.30am to 6pm)
Specialising in artisanal bread and viennoiseries made with fine flours from France and Japan, Bakery Brera is known for its buttery croissants, kouign-amann, cruffins, and basque burnt cheesecakes.
La Levain is on the GrabFood delivery service. You may also book a ride to any of these bakeries. 
23 Hamilton Road
Open: Tuesday to Sunday (8am to 6pm)
23 Hamilton Road
Open: Tuesday to Sunday (8am to 6pm)