If you love grilled meat or all things beef, Wa-En Wagyu Yakiniku has that in spades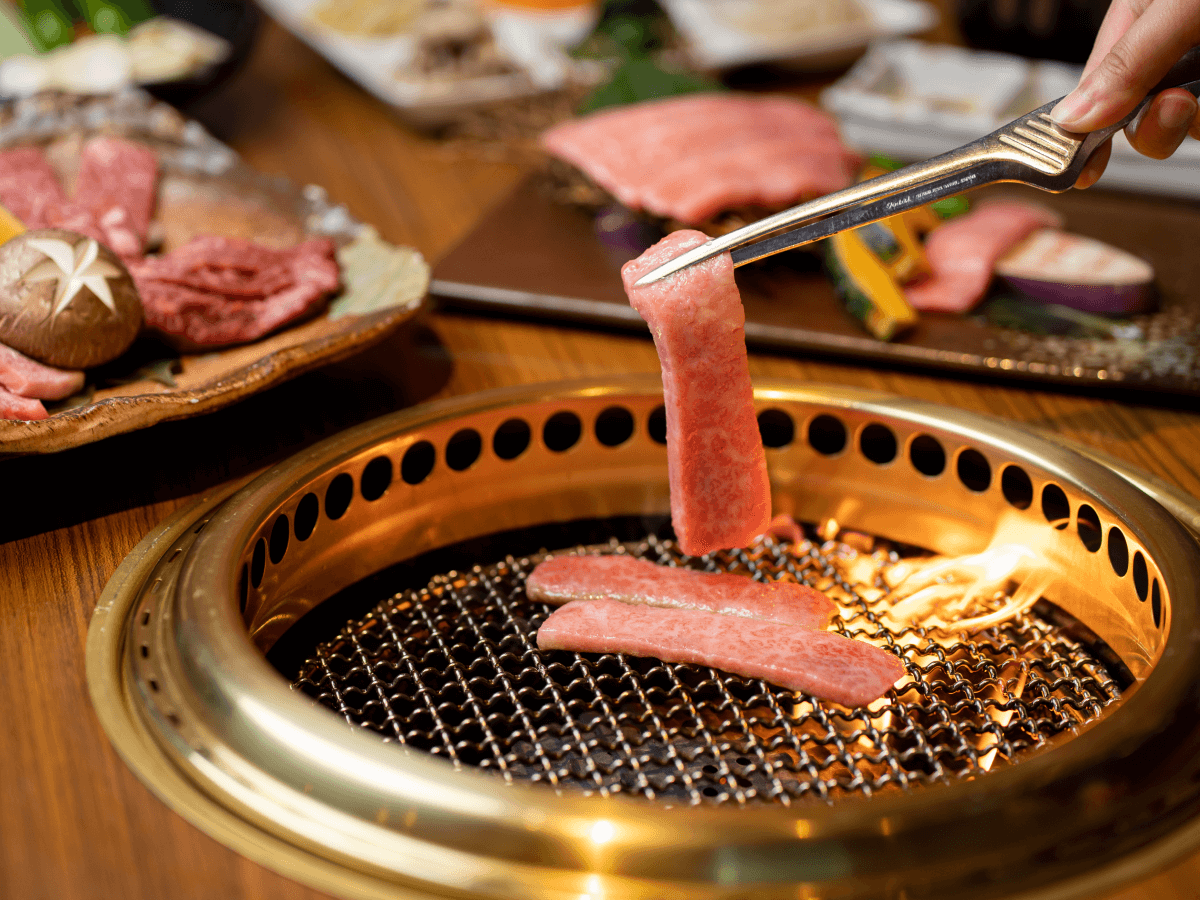 On your next visit to Jewel Changi Airport, pop by Wa-En Wagyu Yakiniku for a sumptuous dinner of smoky grilled meats and specialty beef.
It's located under the shadow of the picturesque HSBC Rain Vortex. So, if you're there for dinner, you can glimpse the thrice-daily light-and-music shows emanating from the giant indoor waterfall, at 7.30pm, 8.30pm and 9.30pm.
If the restaurant's name is familiar, you might have seen or heard of it on your travels to Hong Kong. Wa-En's flagship restaurant has been serving diners there for more than 10 years, and was listed on Hong Kong's Michelin Guide in 2016 and 2017.
This is Wa-En's first foray into Singapore. It opened its doors last month with its sister restaurant Kiwami. 
Kiwami, a premium ramen and gyoza bar, is located next door and shares a kitchen with Wa-En.
Prepare your tummy for decadent cuts of premium meat, especially Wa-En's range of Australian and Miyazaki A5 wagyu.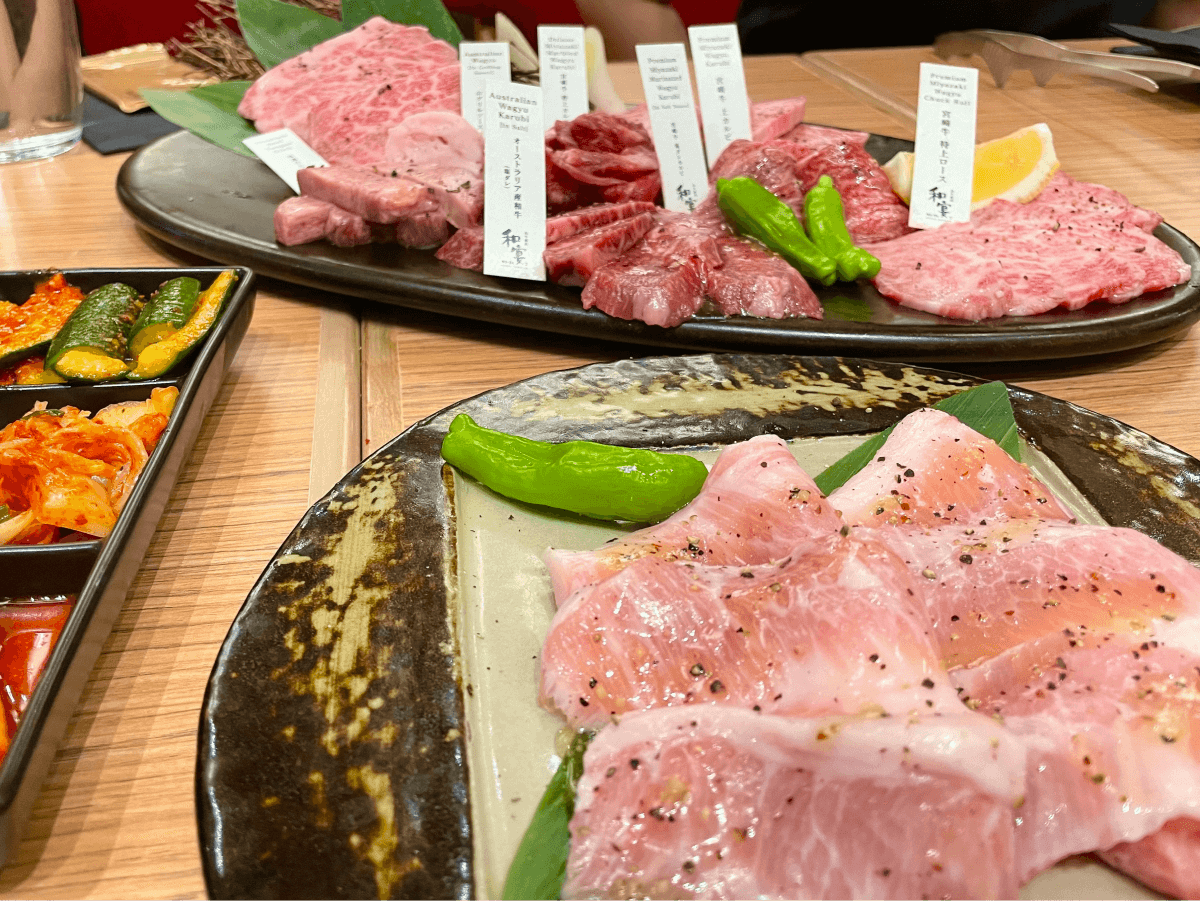 Beef from Japan's Miyazaki province is celebrated for its rich marbling and is among the world's best. A5 is the highest possible wagyu grade, which means this is of top quality.
If you're looking to taste a bit of everything, go for the wagyu beef platter of seven types (S$158). It includes cuts such as karubi (boneless short rib), chuck roll and tongue. Each cut comes with four slices, so we'd recommend you share this with someone.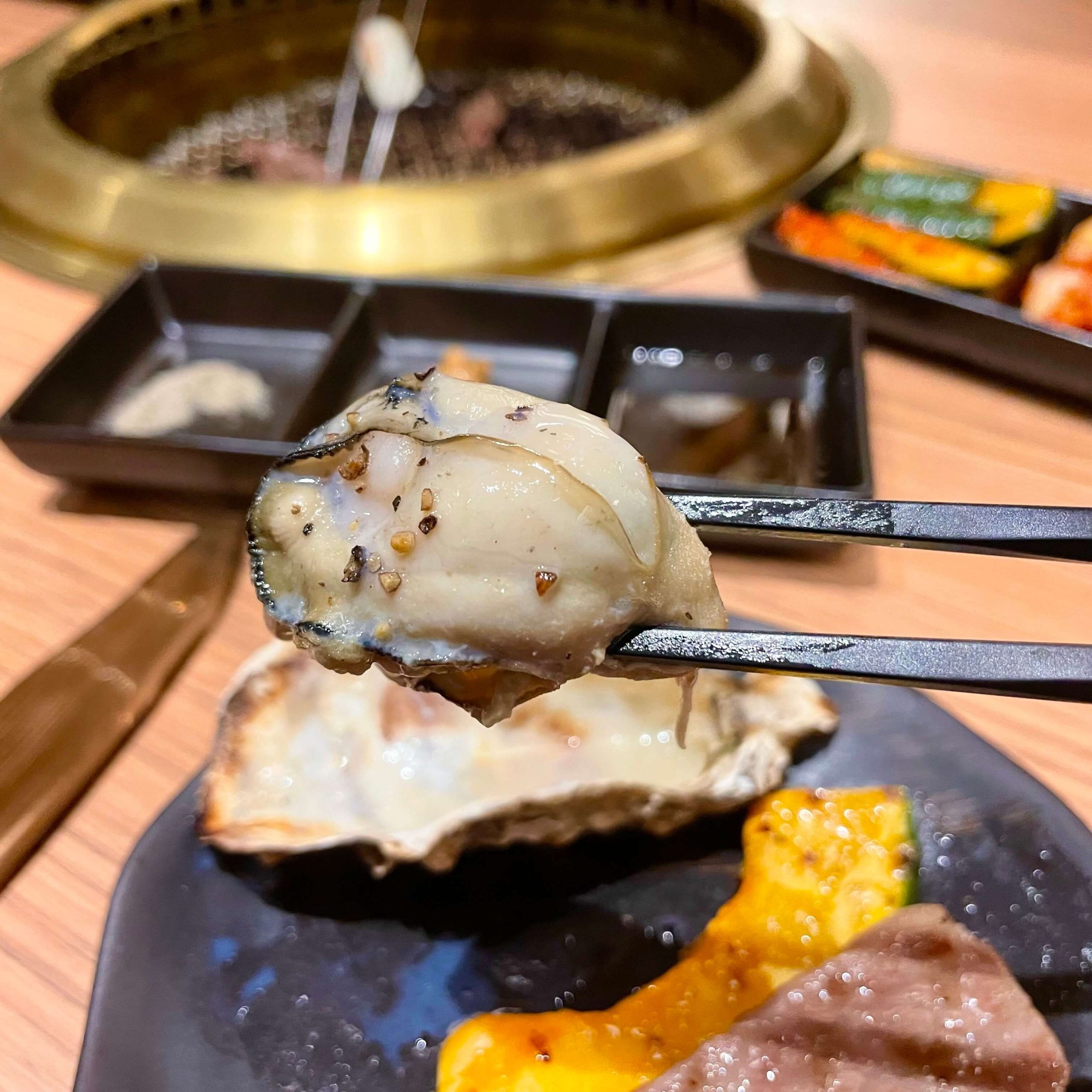 You can take a breather from beef, with an extra plate — or two — of Iberico pork jowl (S$22) and chicken thigh (S$15). Fresh seafood, including Hiroshima oysters (S$18 for four pieces) and half-shell scallops (S$18 for two), are also on the menu.
Unlike many yakiniku restaurants out there, you won't find many sauces available.
Instead, you may use a salt-and-pepper blend, minced garlic and yakiniku sauce as condiments, so as not to overpower the meat's natural flavours.
Most of the fun comes from grilling your yakiniku (barbecued meat). But if you aren't quite up to the task, you can ask one of the restaurant's crew members to grill it at your table.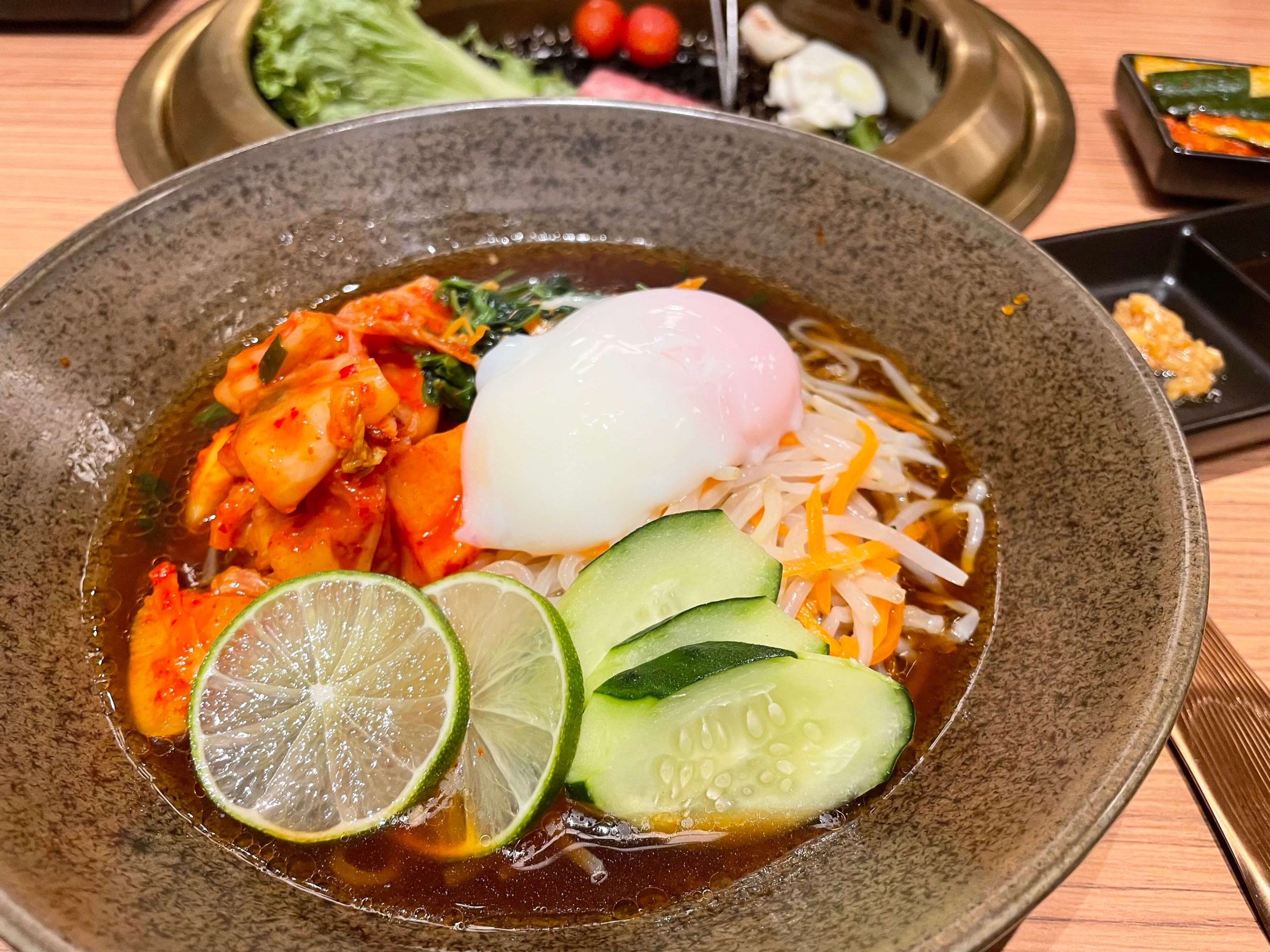 Despite its name, the restaurant's non-barbecued eats are worth a shot, too. We especially liked the cold Morioka noodles (S$18), a refreshing reprieve from the sweltering heat. 
Topped with an oozy onsen egg, the springy noodles come drenched in a vinegary, ponzu-based sauce.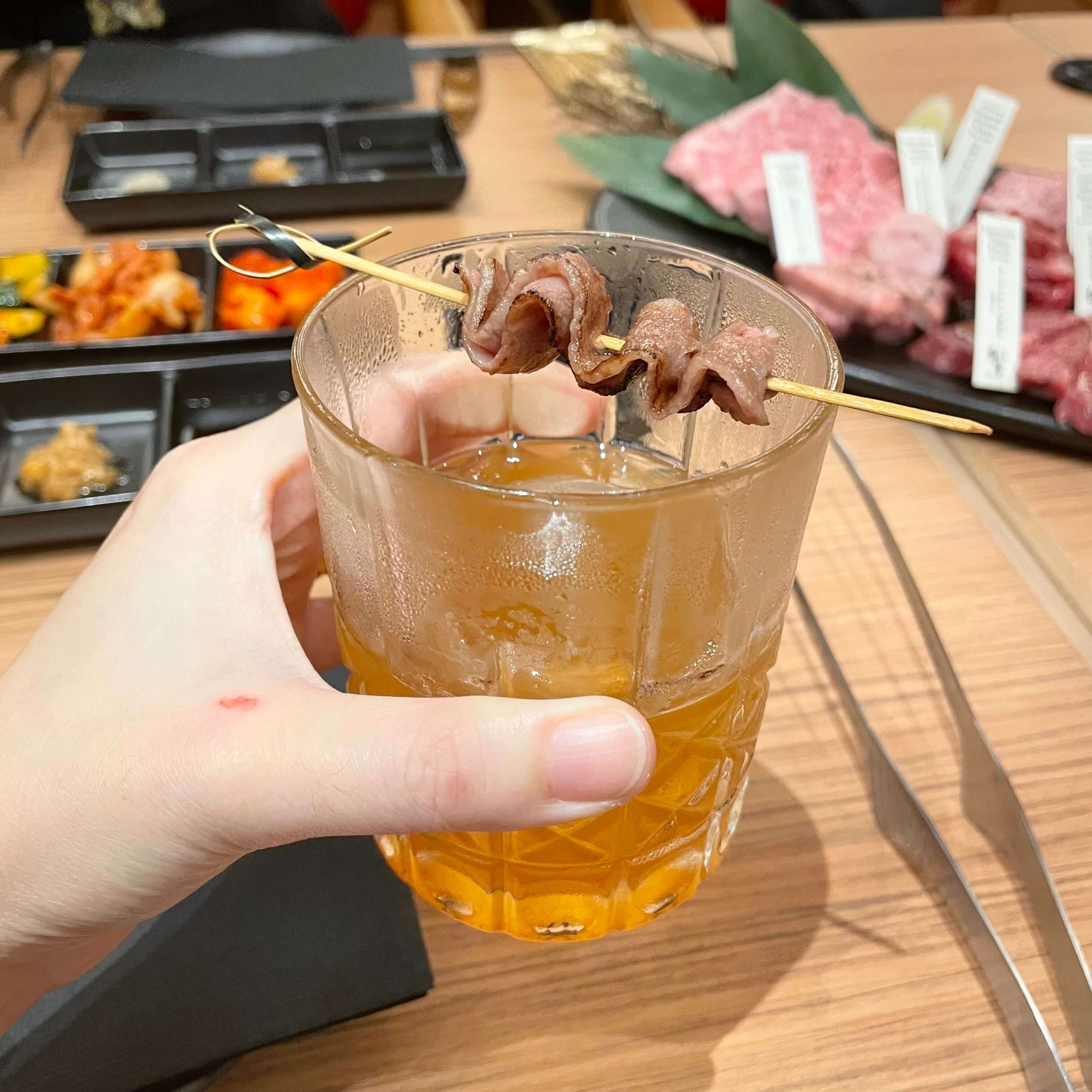 If you love cocktails, get Wa-En's signature — a Miyazaki A5 wagyu fat-washed old fashioned (S$24), with fat-washed Suntory whisky, Okinawan brown-sugar syrup and Angostura bitters. It comes with a skewered slice of aburi (torch-blown) wagyu that pairs well with each sip.
Book a ride to Wa-En Wagyu Yakiniku.