Singapore Food Festival 2023: More than 100 food options & over S$2k in prizes to be won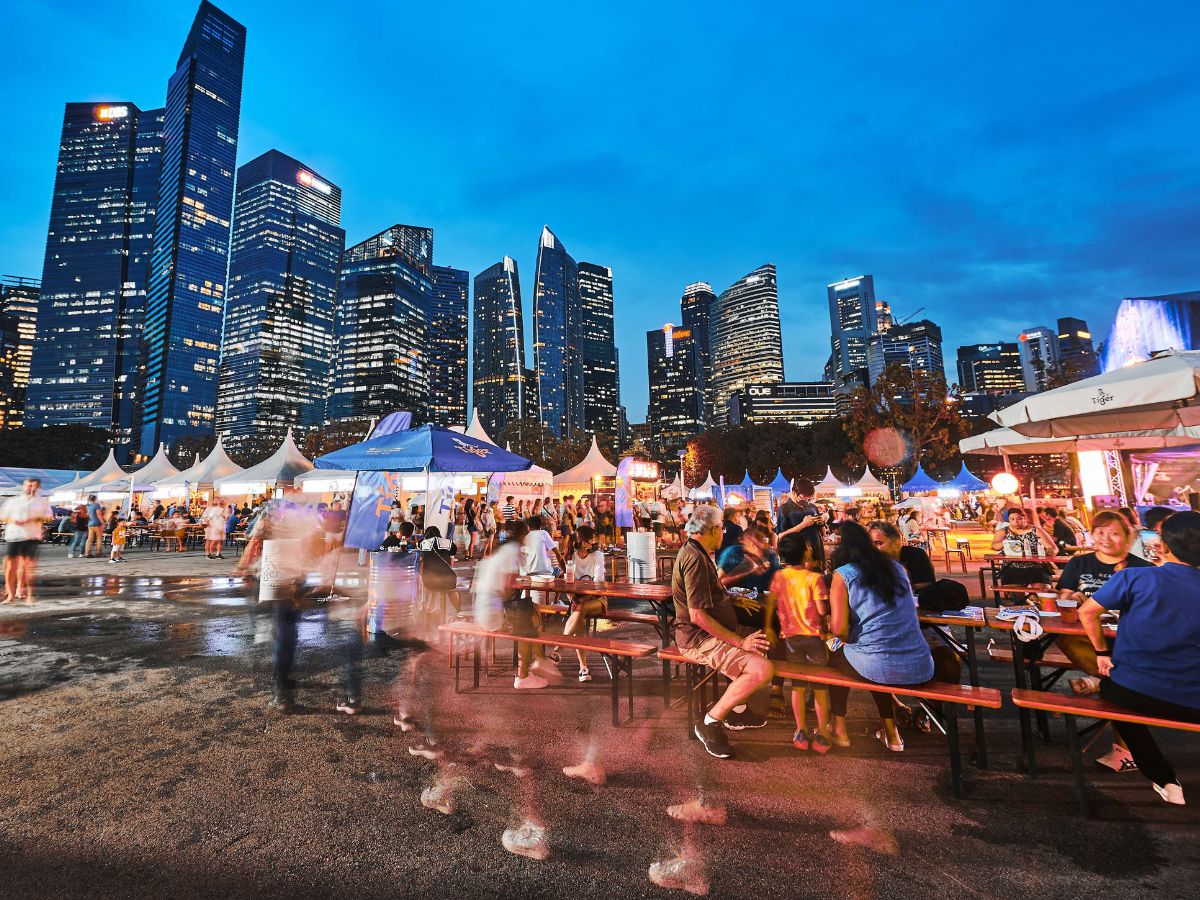 It's that time of the year again: Singapore Food Festival is returning for 2023. What's more, this edition will come with the largest festival village yet, with more than 100 food options!
The festival is a yearly affair that showcases our city's rich culinary heritage and where true foodies (i.e. all Singaporeans) come together to revel in the finest gourmet experiences that can be found on the island — be it hawkers, restaurants or cafes.
Singapore Food Festival 2023 will be running from July 19 to 30 and the much-anticipated festival village will be held at the Bayfront Event Space, in the shadow of the iconic Marina Bay Sands. Tickets start from S$8 — check out the full list of prices here!
This year will also be the 30th anniversary of the festival. To mark the occasion, three snazzy new main zones will be making their debut.
Besides the traditional SG Food Walk, festival-goers will be treated to a dizzying array of delectable bites found in Sweets Alley, Cafe Boulevard, and Food Cartel.
Visitors can head to the sprawling SG Food Walk zone for the quintessential Singapore Food Festival 2023 experience. 
It's where diners can dive into a plethora of dishes that pay homage to Singapore's vibrant culinary diversity, just as in previous years.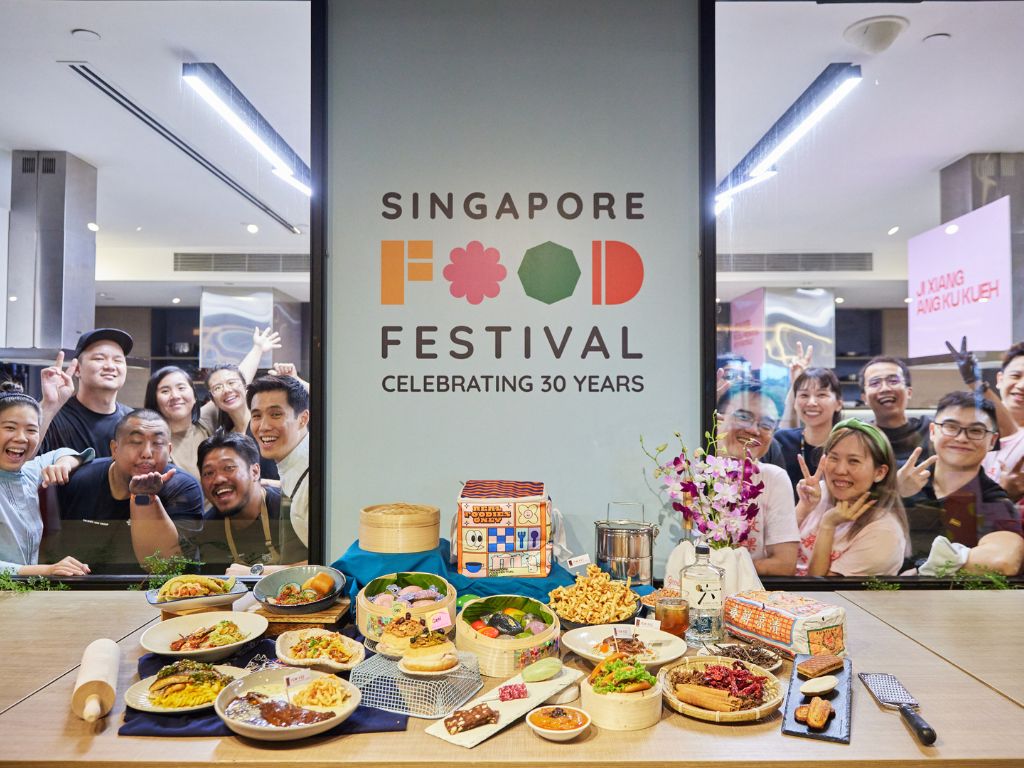 Meanwhile, Food Cartel will play host to some of our city's most beloved chefs and personalities, who can be spotted running pop-up stalls and masterclasses.
Some of the younger crowd will probably make a beeline for the remaining two zones. Here's where Singapore Food Festival 2023 celebrates Singapore's flourishing cafe scene with a slew of artisan bakes and desserts from the hottest homegrown brands.
To make things even more exciting, every vendor at the festival village will be offering at least one festival-exclusive dish.
For anyone looking for a dose of nostalgia or mementos from the village festival, this year's festival will also house a mama shop where everyone can stock up on some of their favourite snacks.
As one of the unique highlights of Singapore Food Festival 2023, the SG Mama Shop replicates the iconic setup while stocking up on sauces, snacks and other miscellaneous items — just like a bona fide provision shop you might remember from your childhood.
HungryGoWhere x SFF Foodie Awards
HungryGoWhere will be at the festival, too. Come by our booth to say hello and win exclusive HungryGoWhere merchandise, Grab vouchers and more! 
If Lady Luck is with you (or if you've got the skills), try your hand at our HungryGoWhere claw machine, where you can win plushies, hats, stickers, and GrabFood vouchers.
What's more: Take a trip around the food festival with your HungryGoWhere passport, collect stamps, drop it into a designated box and you could just win another S$300 in GrabFood vouchers if your passport gets picked!
To make things even more exciting, HungryGoWhere will be teaming up with Singapore Food Festival 2023 for a special #HungryForSFF foodie award with five categories:
| Category | Corresponding Hashtag |
| --- | --- |
| Most innovative dish | #HungryButCoolLeh |
| Best drink to beat the heat | #HungryNeedDrinks |
| Most aesthetic dish | #HungryForPics |
| Will-queue-for-this dish |  #HungryStillQueue |
| Most value-for-money dish | #HungryWorthIt |
Foodies who are attending can pick any one of these categories. 
Find a dish or drink that you think should win? Take a creative photo with the food and chef and post it on Instagram under the corresponding hashtag. One winner will be picked for each category at the end of the event.
Each winner will bag themselves S$400 in F&B dining and hotel vouchers sponsored by Crown Plaza Changi Airport, along with an exclusive limited edition goodie box worth more than S$100!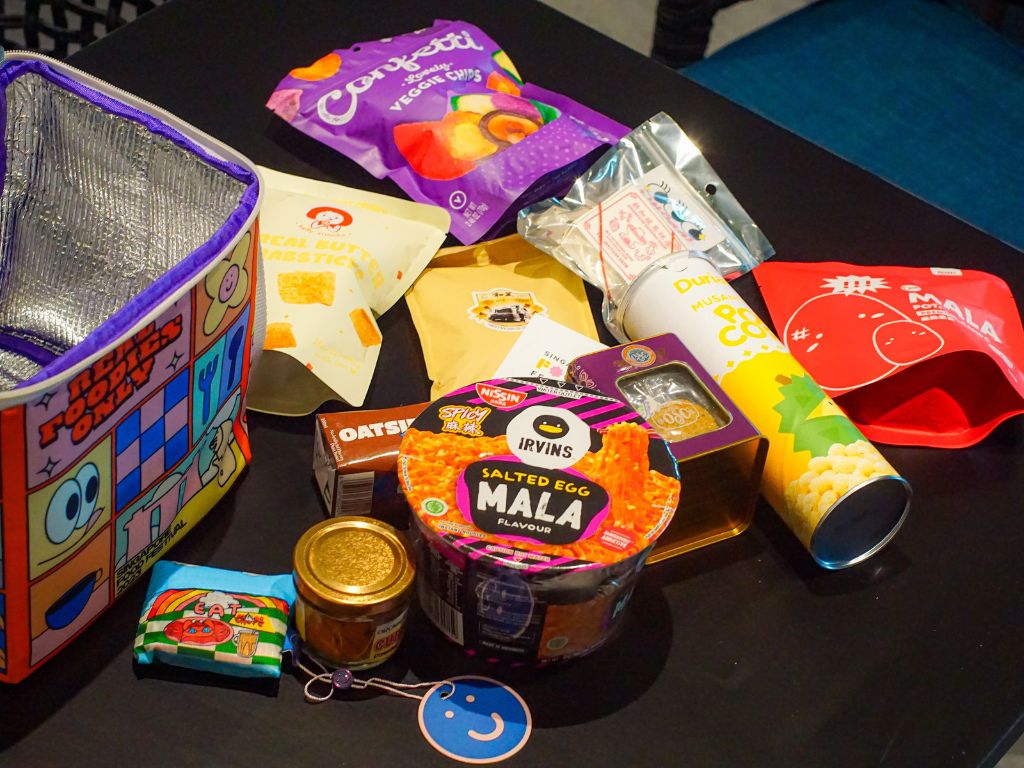 Must-visit booths
If all that isn't enough to convince you that you need to be there, we've picked out five salivating must-visit merchants at the Singapore Food Festival 2023 village!
1. No. 25 Minced Meat Noodles (SG Food Walk)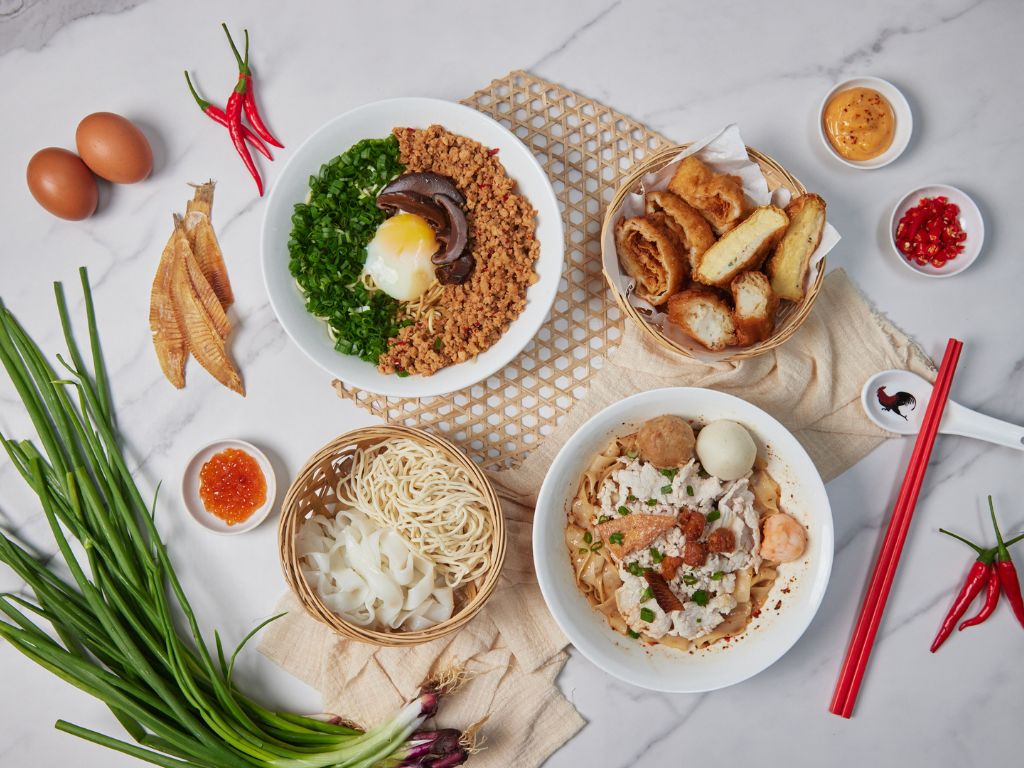 To us, No. 25 Minced Meat Noodles is one of the best examples of what Singapore Food Festival 2023 is celebrating.
It's set up by a young couple without much hawker experience but were full of love for hawker culture and bak chor mee. 
The stall is helmed by Han, a young chef with an abundance of experience in Western kitchens such as Burger & Lobster. That translates to plenty of meticulous preparation and R&D, which sees the couple tenaciously trying to build their dream bowl of bak chor mee from the ground up.
No. 25 Minced Meat Noodles will take to the festival grounds with a unique Singapore-style Mazesoba (S$12, +S$3 for ikura) — a SFF-exclusive dish.
It's an apt creation considering all the joking comparisons between the dry-style Japanese ramen and local minced meat noodles.
2. Sourbombe Patisserie (Sweets Alley)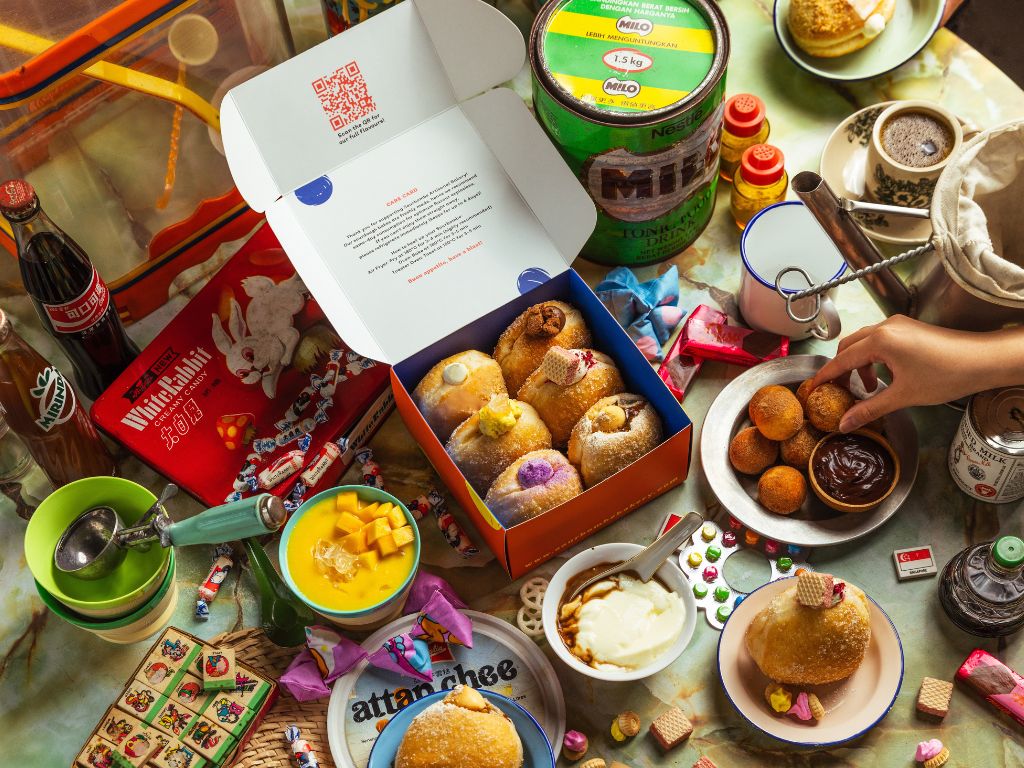 If there's a pastry that best represents Singapore's dessert trends in recent years, it has to be the donut. With long queues forming at every new opening, mile-long waiting lists and a deluge of social media posts, no one is a stranger to stuffed bombolonis.
Sourbombe Patisserie, run by Masterchef Singapore 2018 finalist Genevieve Lee, is probably the most instantly recognisable of the lot. Known for its pillowy soft sourdough bombolonis that are crammed full of creative fillings, the brand is a natural fit at the Sweets Alley zone.
For Singapore Food Festival 2023, Sourbombe will be introducing a festival-exclusive range of nostalgic sourbombes (S$6 each) that features familiar creature comforts such as white rabbit, Milo Dinosaur and raspberry ripple.
3. The Masses (Food Cartel)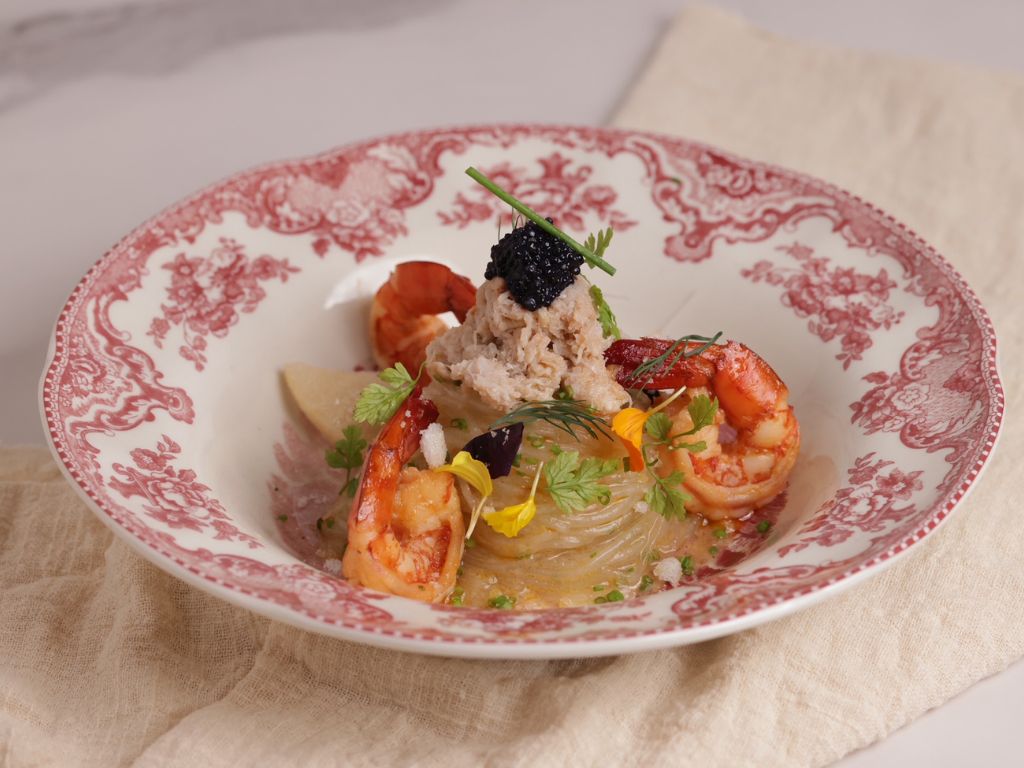 The Masses is an establishment unlike your usual restaurants. Specialising in what some consider Mod-Sin (Modern Singapore cuisine — a fusion style that creatively borrows from local and regional flavours), the restaurant has amassed quite a cult following since 2017, under the leadership of chef-owner Dylan Ong.
Head to the brand new Food Cartel zone at Singapore Food Festival 2023 to find the restaurant. It will also be partnering with French cuisine expert chef Linh Lam, the established Vietnamese chef who has presided as head chef at Mrs Pho and head of R&D at Merci Marcel.
This collaboration will be focused around a unique festival-exclusive banh canh cua (crab bisque vermicelli, S$19 for small, S$25 for big), which is given a luxe twist that bears a resemblance to The Masses' signature C&C&C&C pasta (crabmeat, chorizo, caviar and confit lemon pasta served with lobster bisque sauce).
4. Madu the Bakery (Cafe Boulevard)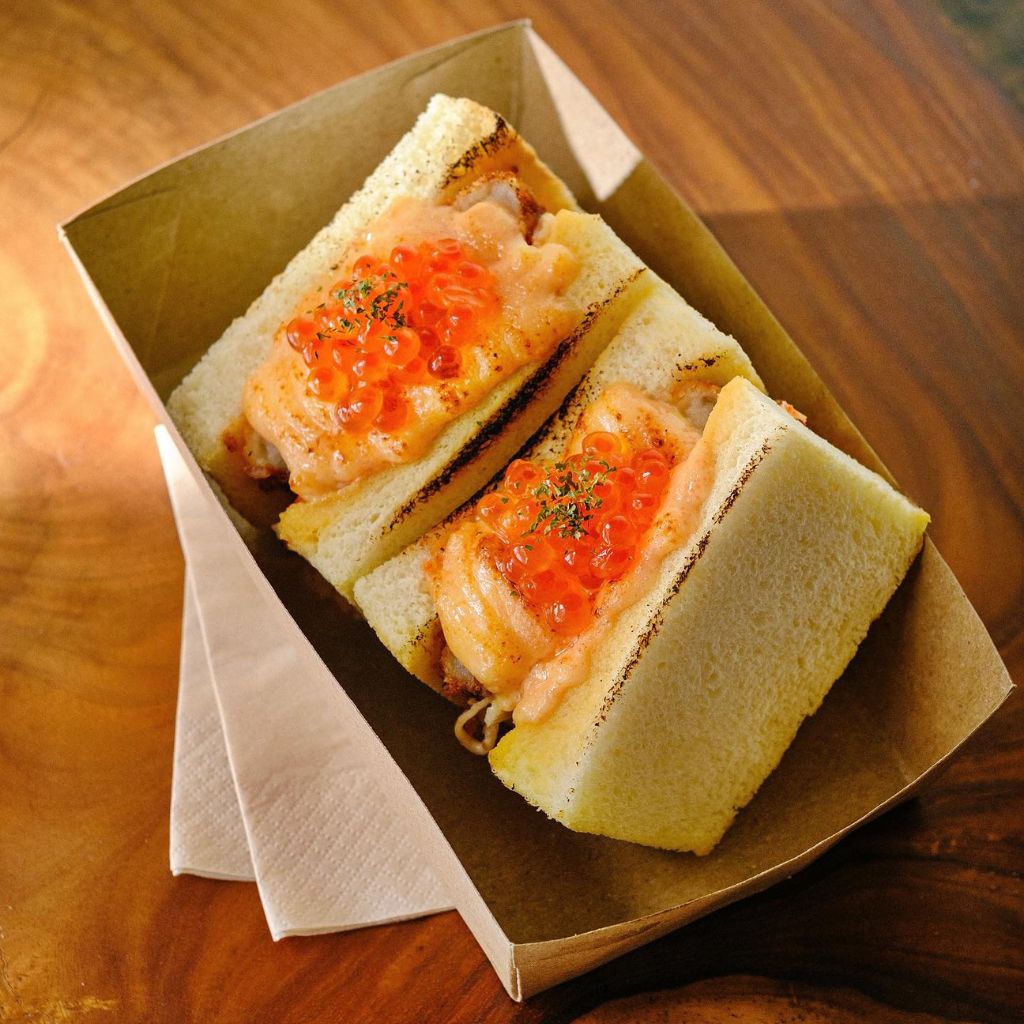 Even amid a sea of artisan patisserie-cafes in Singapore, Madu the Bakery is one that stands out with its deft marriage of local flavours with classic pastries. 
The bakery keeps its ideas simple and elegant and has converted many people with creations such as its cereal prawn croissant.
Pastry lovers can look forward to a variety of new items that Madu the Bakery has specially created for the festival. These include black sesame croissants (S$9), muah chee roll cakes (S$10) and the weekend-exclusive chilli crab otah croissants (S$15). Its signature cereal prawn croissant (S$15) is also available.
5. Durian BB (SG Food Walk)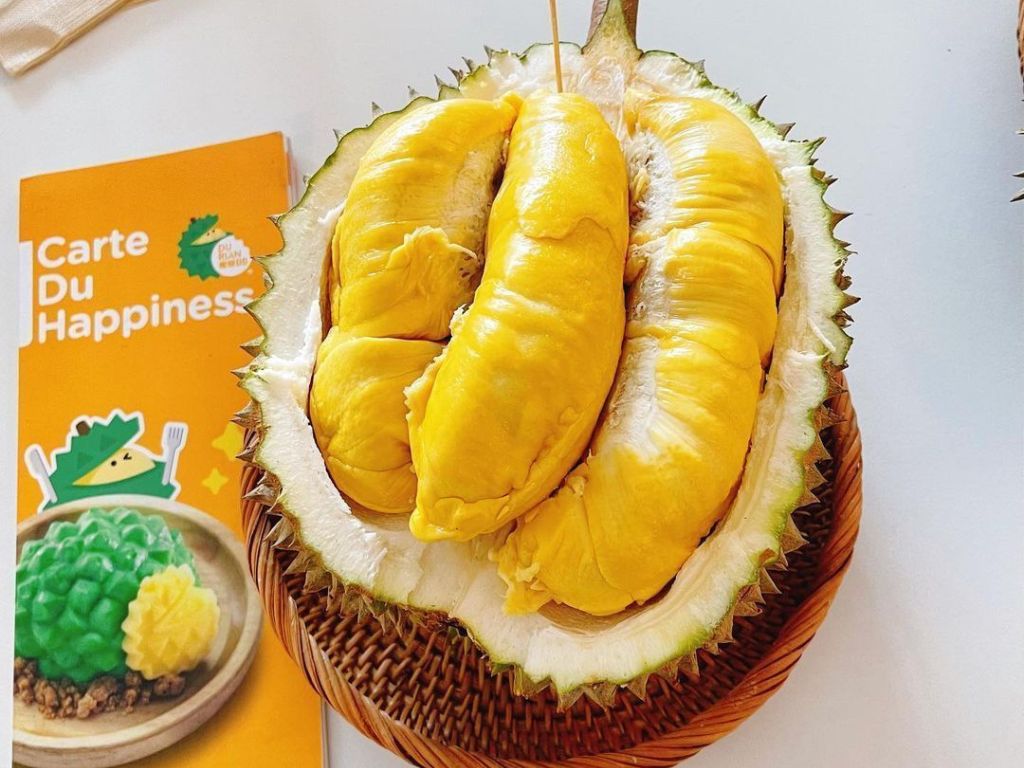 This is one for the durian lovers. Fans of the odiously fabulous delicacy will be happy to hear that there will be a section dedicated to the king of fruits at Singapore Food Festival 2023, masterminded by homegrown brand Durian BB.
Here, not only will you get to savour the fruit in all its glorious richness with platters including the MSW edition (S$27), you can also indulge in a bevy of desserts. That includes the two festival-exclusive specials of The Purist (MSW soft serve in wafer cone, S$11) and The Nemesis (durian soft serve with durian popcorn and freeze-dried dragon fruit).
Singapore Food Festival 2023
Bayfront Event Space, 12A Bayfront Avenue
Nearest MRT station: Bayfront
Open: Event runs from July 19 to 30. Monday to Friday (5pm to 10.30pm), Saturday and Sunday (10.30am to 10.30pm)
Bayfront Event Space, 12A Bayfront Avenue
Nearest MRT station: Bayfront
Open: Event runs from July 19 to 30. Monday to Friday (5pm to 10.30pm), Saturday and Sunday (10.30am to 10.30pm)
---