Pies & Pints: Fresh British-style pies, mega sausage rolls and other comfort grub in the CBD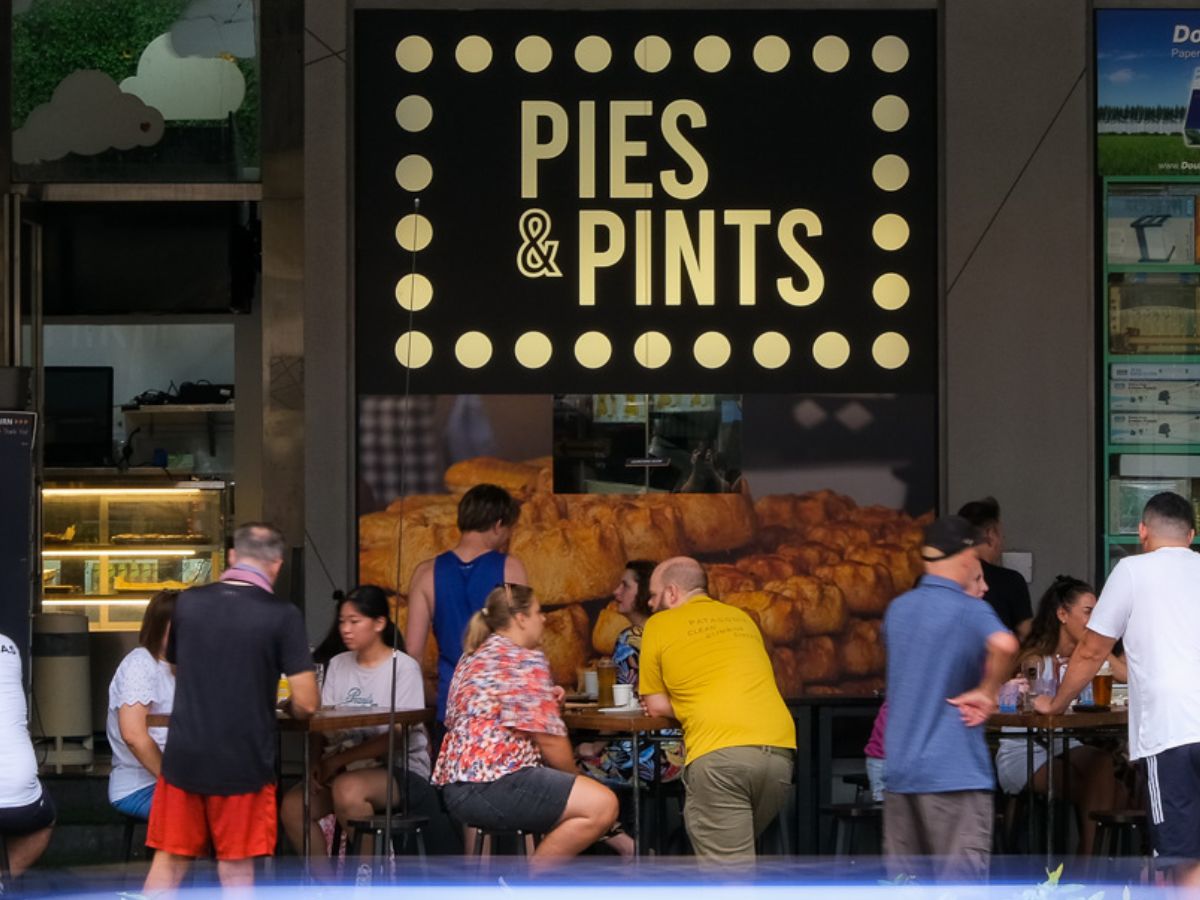 Mention pies to any Singaporean and it's likely to conjure up images of desserts, such as the apple pie and other types of sweet, crusty confectioneries. Or, well, a curry puff.
Talk to a Brit or Aussie, however, and you'll be pelted with treasured childhood memories of their favourite meaty and saucy pies — which is exactly the sort that the new Pies & Pints prides itself on.
It can be pretty challenging to score yourself an authentic Western-style pie in Singapore that's made fresh, and with love, too.
That's what led to the creation of Pies & Pint, a passion project by a group of Brits, Americans and locals — all of whom are serious pie lovers.
Here, customers are treated to the entire gamut of pies. In particular, the shop focuses more on traditional flavours, based on classic combinations more commonly found in Sydney and parts of England.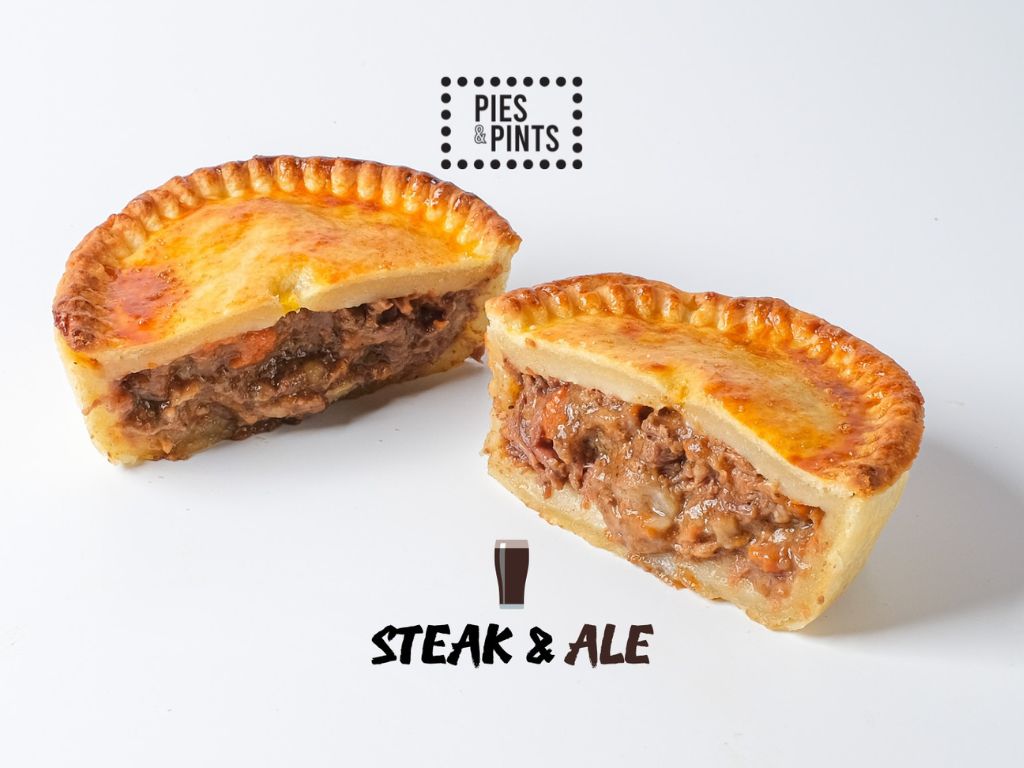 The pies are handmade from premium ingredients — including free-range meats, organic vegetables and wild fish — and freshly baked in-house daily.
All pies on Pies & Pints' menu are priced at S$10.90 with a diverse range of flavours available, ranging from timeless classics to quirkier creations inspired by Asian cuisine.
The focus on nostalgic Western favourites means you can expect fillings such as Cornish pasty (a baked English classic with pastry skin folded over a beef-and-vegetable filling, akin to a curry puff), chicken leek & cider, spinach & ricotta, English pork pie, and Aussie meat pie, among others.
According to a spokesperson though, the bestseller is its signature steak & ale, loaded up with a filling that's painstakingly cooked for over eight hours to achieve the desired "melting texture".
More interesting fusion options include beef rendang, Japanese beef & wasabi and Thai green chicken curry for those who prefer a more spice-forward zing to their pies.
An iconic Irish staple is also given a little plant-based twist in the guise of its plant-based wagyu beef & Guinness stout pie.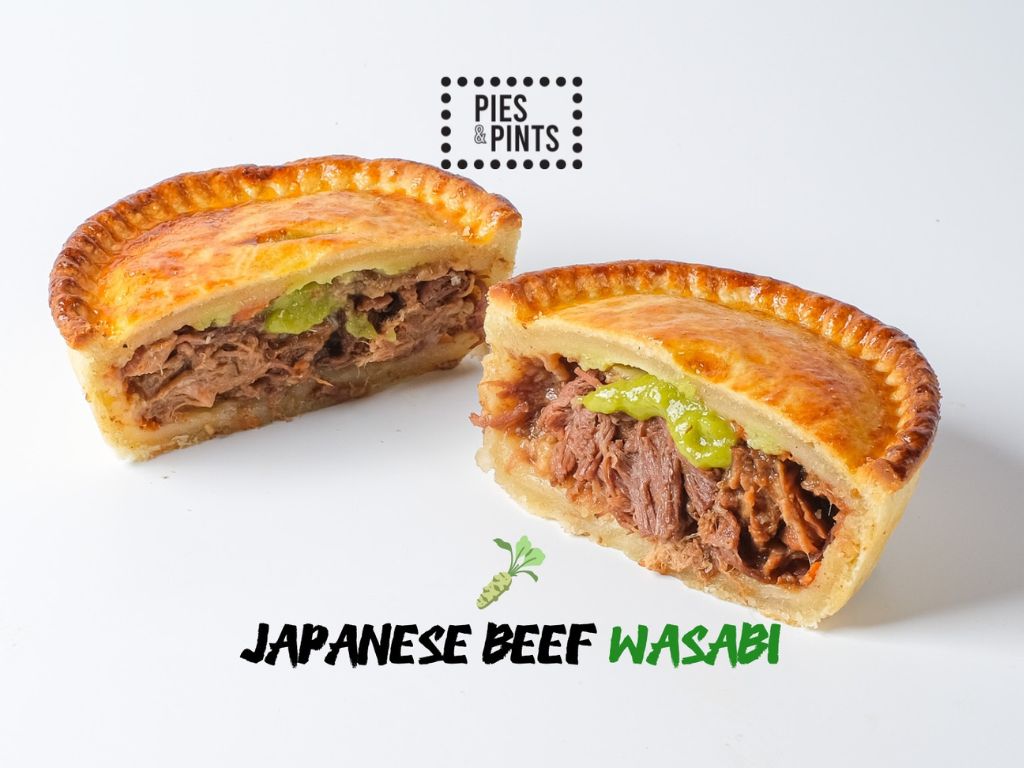 Pie-lovers will also be thrilled to hear that Pies & Pints has a weekly rotation of specials on its menu, so you can look forward to indulgences such as the mac & cheese pie.
Besides the plethora of pies, the store offers a slew of snacks, such as mega pork sausage rolls (S$9) and cheese puff-pastry straws (S$6).
Desserts (S$8.50) are available, too, and you can expect the usual suspects such as tiramisu and apple crumble tart.
Local influences have also found their way onto the dessert menu, with a rather intriguing peanut & kaya cheesecake in the mix.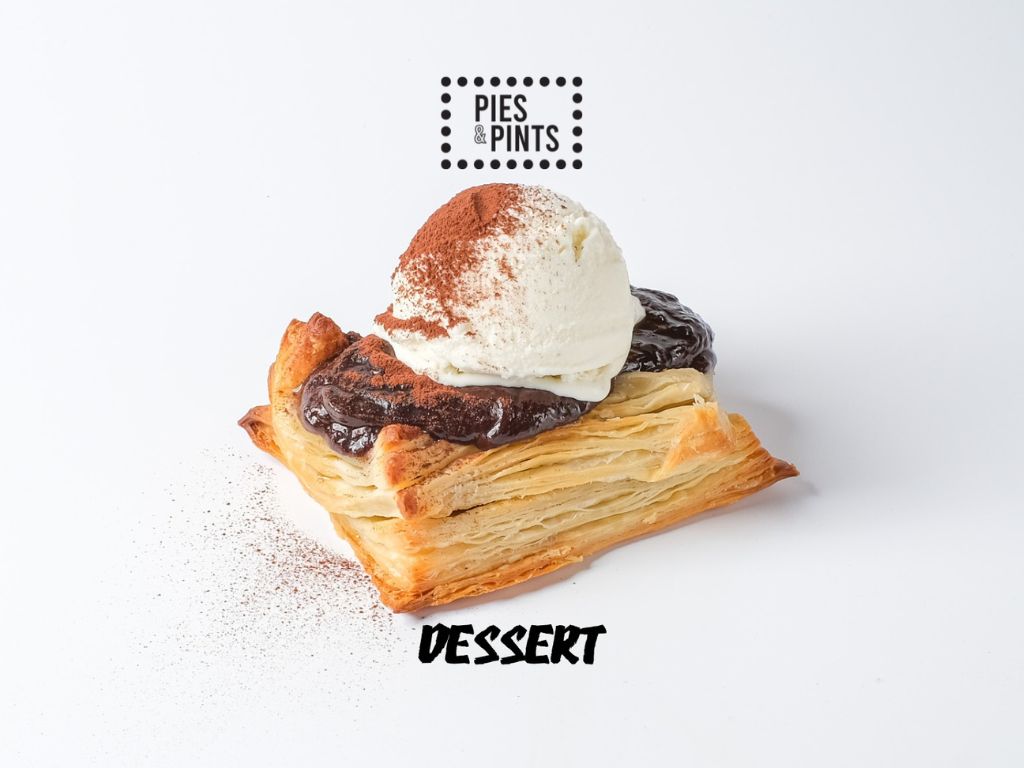 All these sweet treats can be washed down with a variety of thirst quenchers, including thick milkshakes (S$8.50) that come in three variations: Vanilla, chocolate and salted caramel.
A shot of bourbon (+S$8) can be added in to make the creamy milkshakes boozy, in case you're in need of a warm buzz.
Of course, it's not polite to chow down on traditional pies without an icy pint — and that is why Pies & Pints also offers draft beers starting from S$10, with an emphasis on British beers.
There's no better time to visit than the present: The pie shop is running an opening promo until July 21, where all pies are available at S$8 (U.P. S$10.90), desserts at S$6 (U.P. S$8.50) and canned beers at S$12 (U.P. S$12 to S$18).
50 Robinson Road, 01-02
Nearest MRT stations: Telok Ayer and Downtown
Open: Monday to Friday (11am to 7pm)
50 Robinson Road, 01-02
Nearest MRT stations: Telok Ayer and Downtown
Open: Monday to Friday (11am to 7pm)
---