You can now get value-for-money S$9.99 meals at Marco Pierre White's The English House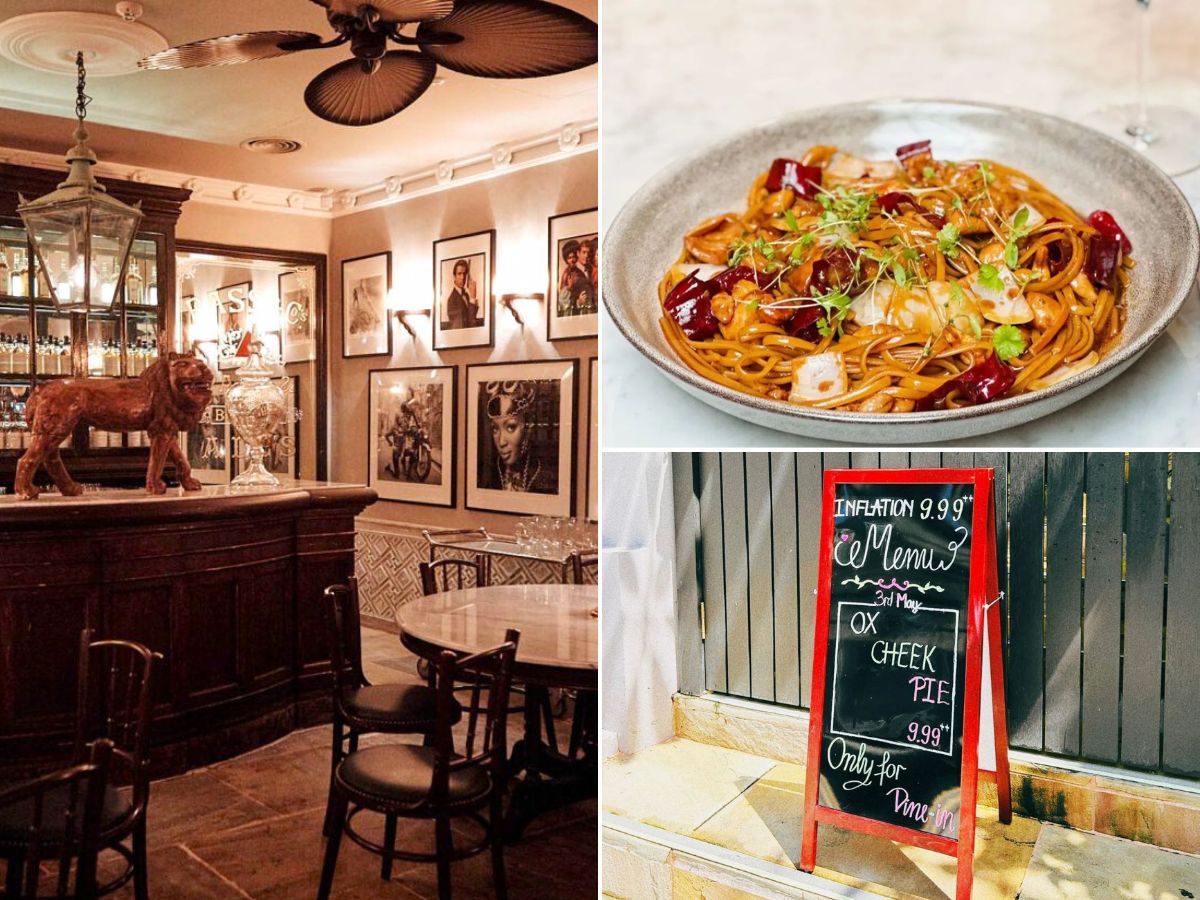 Here's something I thought I'd never hear: You can now have a meal at The English House by Marco Pierre White — for just S$9.99.
If you've never heard of White, the Englishman is an industry legend who has chalked up some of the biggest achievements one can obtain in the restaurant scene.
These include holding the title of the first British chef, not to mention the youngest chef, to achieve three Michelin stars in 1995 at the age of 33. He also made headlines when he retired just four years later and returned all of his stars.
Fun fact: He once made a young Gordon Ramsay cry during service, when the now-renowned chef had worked under White.
The English House is a local concept opened by White in 2018 that features classic English flavours as well as a variety of Asian-inspired dishes.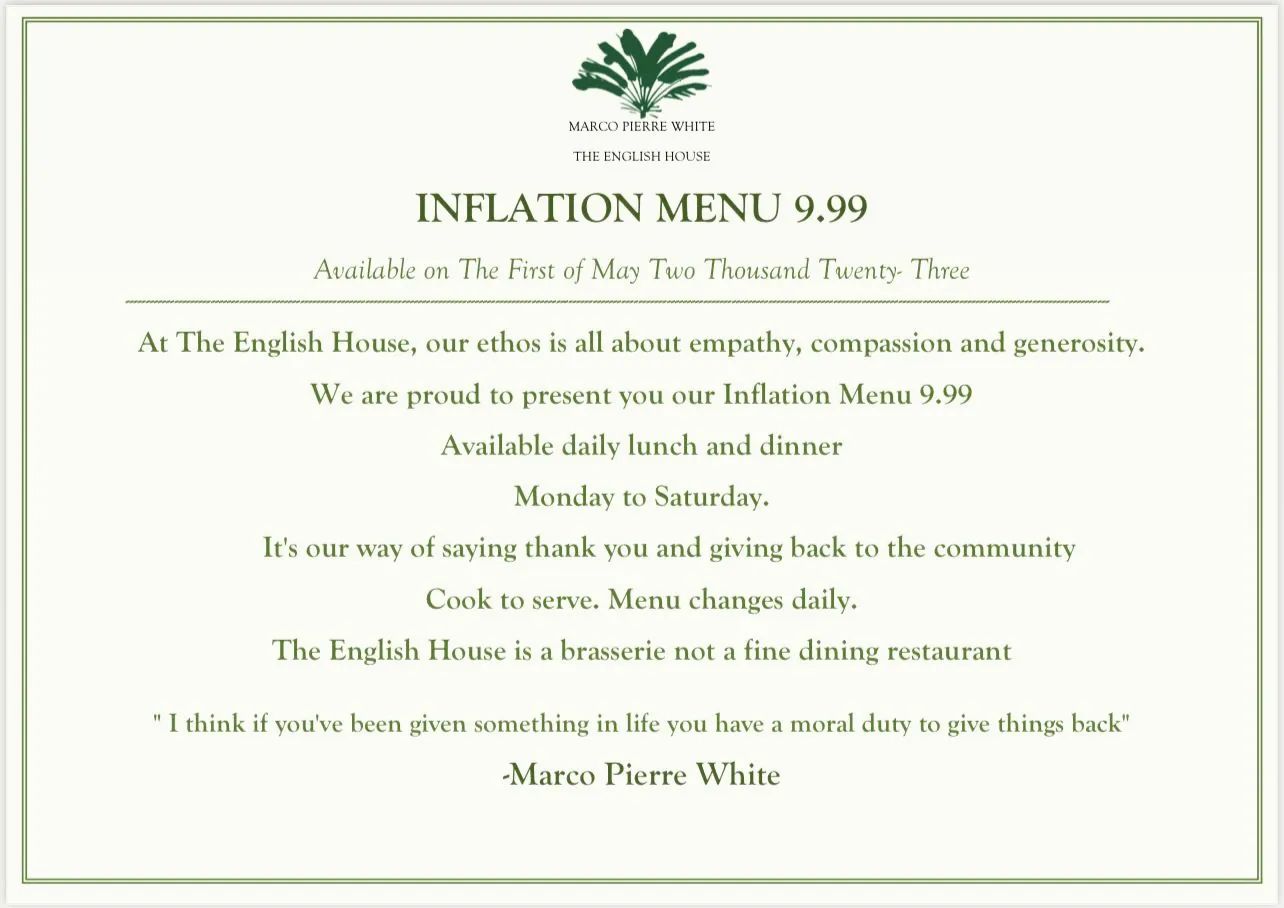 As a way of giving back to the community, the restaurant announced the launch of a special "inflation menu" priced at just S$9.99 to help lighten the burden amid rising inflation.
For context, an average main dish at the restaurant would normally set you back around S$30 to S$50.
The menu was launched on May 1 and is available from Monday to Sunday, for both lunch and dinner.
Some examples of dishes on The English House's inflation menu include an ox cheek pie, an upcoming kung pao chicken linguine and the debut item of slow braised Stoddart's scotch shin of beef ragu, calamarata pasta.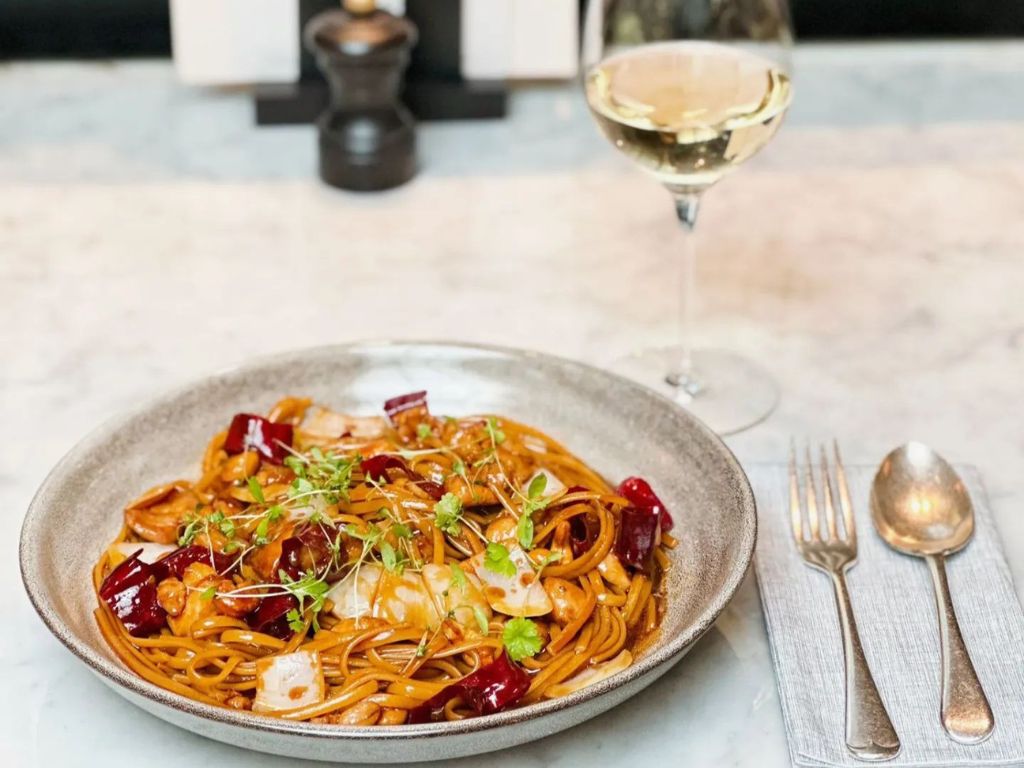 There are also dishes with a stronger Asian influence, such as the honey glazed BBQ pork belly fried rice, Hong Kong soya chicken wing with braised egg and rice, and Buddha's delight vermicelli for vegetarians.
There is no mention of an end date for the inflation menu, so if you're looking for an affordable meal at a restaurant with all the vibes, this is it.
Book a ride to The English House by Marco Pierre White.
EDITOR'S NOTE: This article has been updated to correct the price of the Inflation menu.
The English House by Marco Pierre White
28 Mohamed Sultan Road
Nearest MRT station: Fort Canning
Open: Monday to Sunday (11.30am to 3pm, 5.30pm to 11pm)
28 Mohamed Sultan Road
Nearest MRT station: Fort Canning
Open: Monday to Sunday (11.30am to 3pm, 5.30pm to 11pm)