MasterChef Singapore finalist and GrabFood rider Ilya Nur Fadhly has big F&B dreams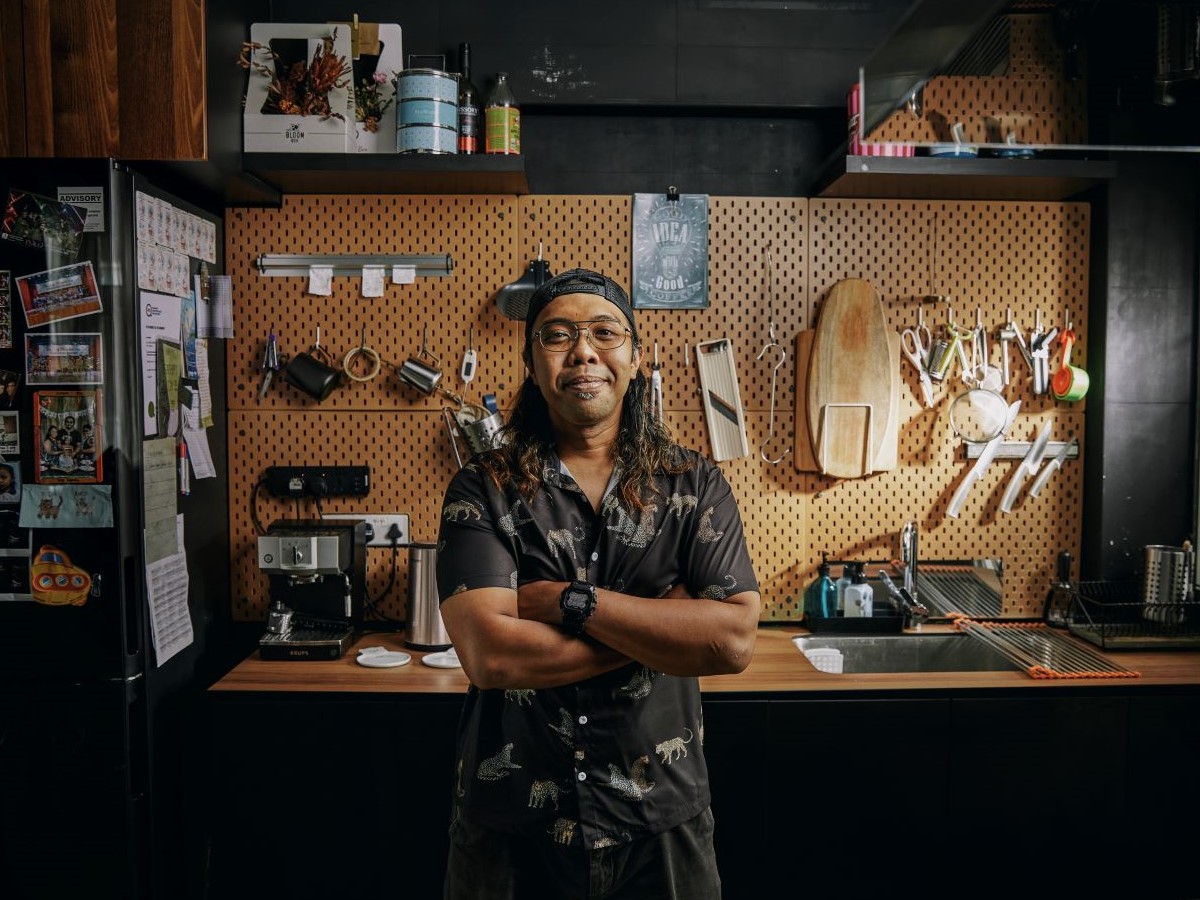 Unknown to many, Ilya Nur Fadhly didn't immerse himself in the culinary world until secondary school
Making a career switch to food delivery helped him better understand Singapore's F&B scene
He's making strides in exploring various food-related projects after his MasterChef Singapore stint, including a semi-fine-dining concept
"I'm a hustler," says Ilya Nur Fadhly, summing up the multitude of pursuits he's embraced since he left his job as an education consultant when the coronavirus pandemic hit. He's now better known as a finalist on the third season of MasterChef Singapore, making it to the top five before having a crab challenge get the best of his culinary skills.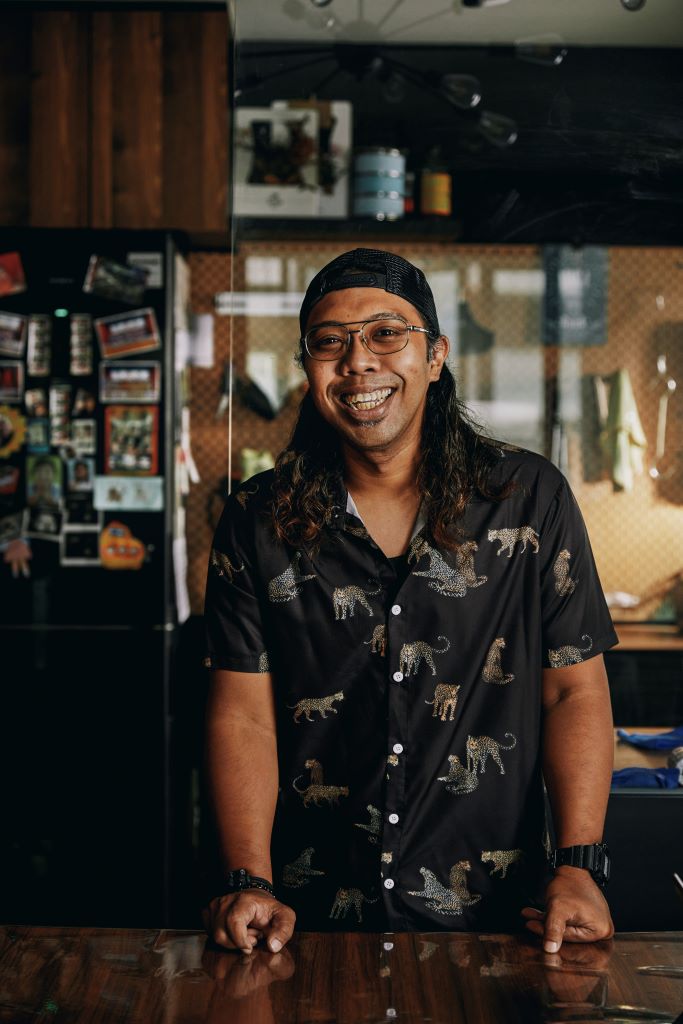 Johnathan Chew, a 23-year-old dentistry undergraduate at the National University of Singapore, bagged the coveted title earlier this month. Chew eclipsed two other finalists — visual arts instructor Azwandi "Andi" Robani and car sales adviser S "Nares" Nareskanna. 
I'm sitting down with Ilya in his cosy Marsiling flat in early July, surrounded by his affectionate cats.
The 36-year-old lives with his wife, a dental assistant, and their six-year-old daughter. They have a second child due in September.
He also has a 17-year-old son from a previous marriage.
I take my time teasing out parts of Ilya's life that aren't privy to many. When I ask about his earliest memory of food, he surprises me by revealing that his love affair with the kitchen didn't start as a child. It manifested only when he was in secondary school, where his curiosity pushed him to learn more about the science behind cooking.
He started with simple recipes, and experimented with various flavours and techniques along the way.
His MasterChef journey
Ilya's love for MasterChef Singapore spurred him to sign up as a contestant once applications opened last year, even though he wasn't necessarily confident about his cooking skills.
"I didn't think I could cook — or cook in a competition. That's why I never joined any other competition. But I was a fan of MasterChef for a long time and I wanted to be a part of it — even if it was just the first episode," he says.
As it turned out, he breezed through the first few cooking challenges. I ask him which he found the easiest.
"The coffee (challenge). Coffee's quite versatile and I found all three (cooking methods — infusion, sauce and glaze) quite straightforward," he replies.
His creations on the show won plaudits from the judges. Some of the highlights were Sate Lilit Stuffed Squid (stuffed squid skewered on lemongrass with an orange brown butter sauce), Prawn Sambal No Goreng, and Bananalala (caramelised banana on coconut crumble and spicy soy caviar).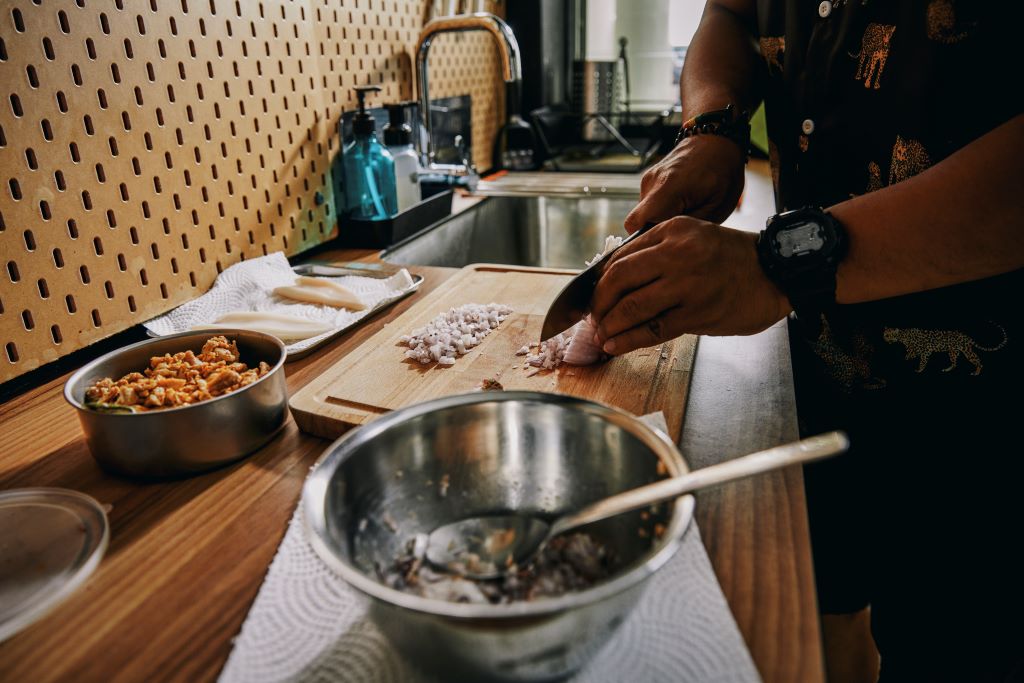 Ilya adds that his stubbornness partly kept him consistent throughout the competition — he stuck to his guts about how he wanted to execute his dishes. During that time, it also became clear what he wanted his future to look like.
"Before the competition, I'd done so many different jobs. There wasn't one I could focus on and truly go after," he says. "But this competition finally opened my eyes: 'This is where you should go and this is what you should go after. Let's do it'."
Being a food delivery rider
At the height of the pandemic, Ilya left his job as an education consultant because his company introduced pay cuts. But Covid-19 also proved to be a silver lining, as it led him to take up food delivery with GrabFood to earn an income — a job that not only provides a wage similar to his previous vocation but allows him a flexible schedule.
Being on the job has also given him an understanding of both sides of the food business. "As riders, we may not understand why the food is taking so long. But, as someone who cooks, I understand," says Ilya, who continues to deliver food orders full-time.
"One thing (being a rider for) GrabFood has taught me is to be hardworking. If you're hardworking, you can earn more."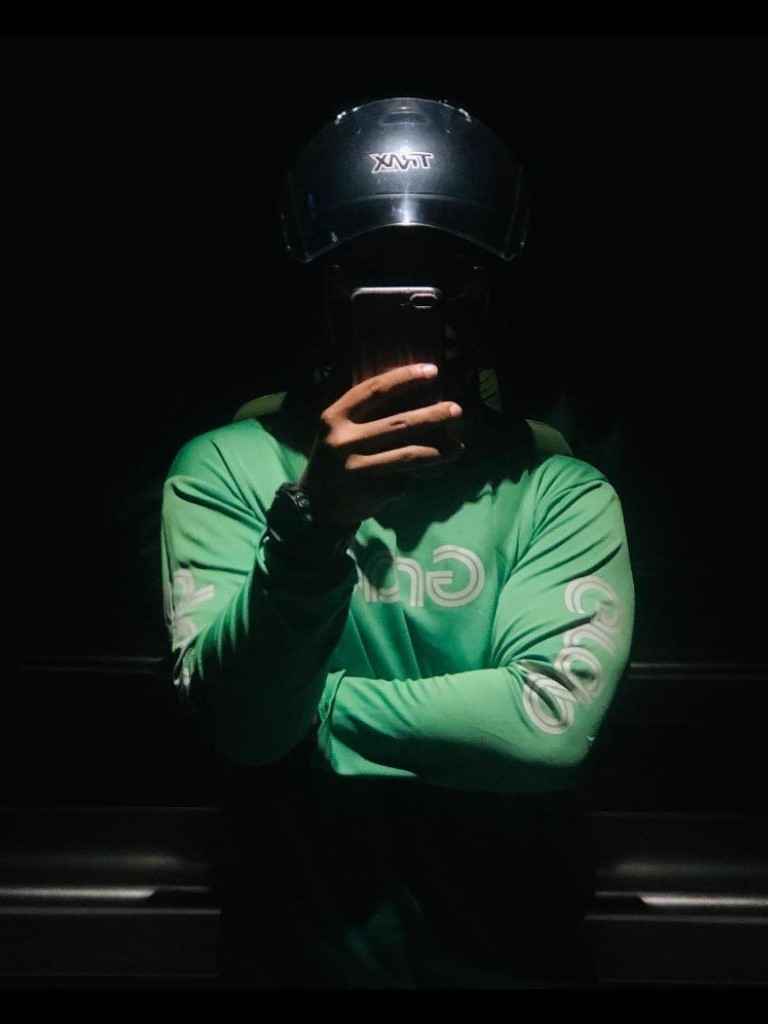 Putting Malay food on the map
Besides being a food delivery rider, Ilya took over his mother's halal bak chang business and created Chunking.sg. He hoped to expand its customer base beyond just family, friends and word-of-mouth consumers, but has found marketing it challenging.
Adapting a traditionally non-halal food item has had its obstacles, though moving away from traditional flavours has helped. "'Bak' traditionally means meat, like bak kwa and bak chor mee, and the point of doing the same recipe is that it has to be as good or better — otherwise, don't do it. So that's why I do rendang, so no one can compare because it's not meant to be traditional," Ilya says.
He stuffs the bak chang with a homemade recipe of chicken or beef rendang, and offers seasonal mini lepat (glutinous rice, black-eyed peas and grated coconut) and mini asyura chunks (glutinous rice, minced beef, egg strips, fried shallots, ground nuts, carrots, and parsley). The seasonal items are available only when announced on Chunking.sg's Instagram account.
Last year, he also created sweet bak chang, in such flavours as matcha azuki, mocha, roselle lychee, and pandan durian. He hopes to revisit these sweet iterations in future.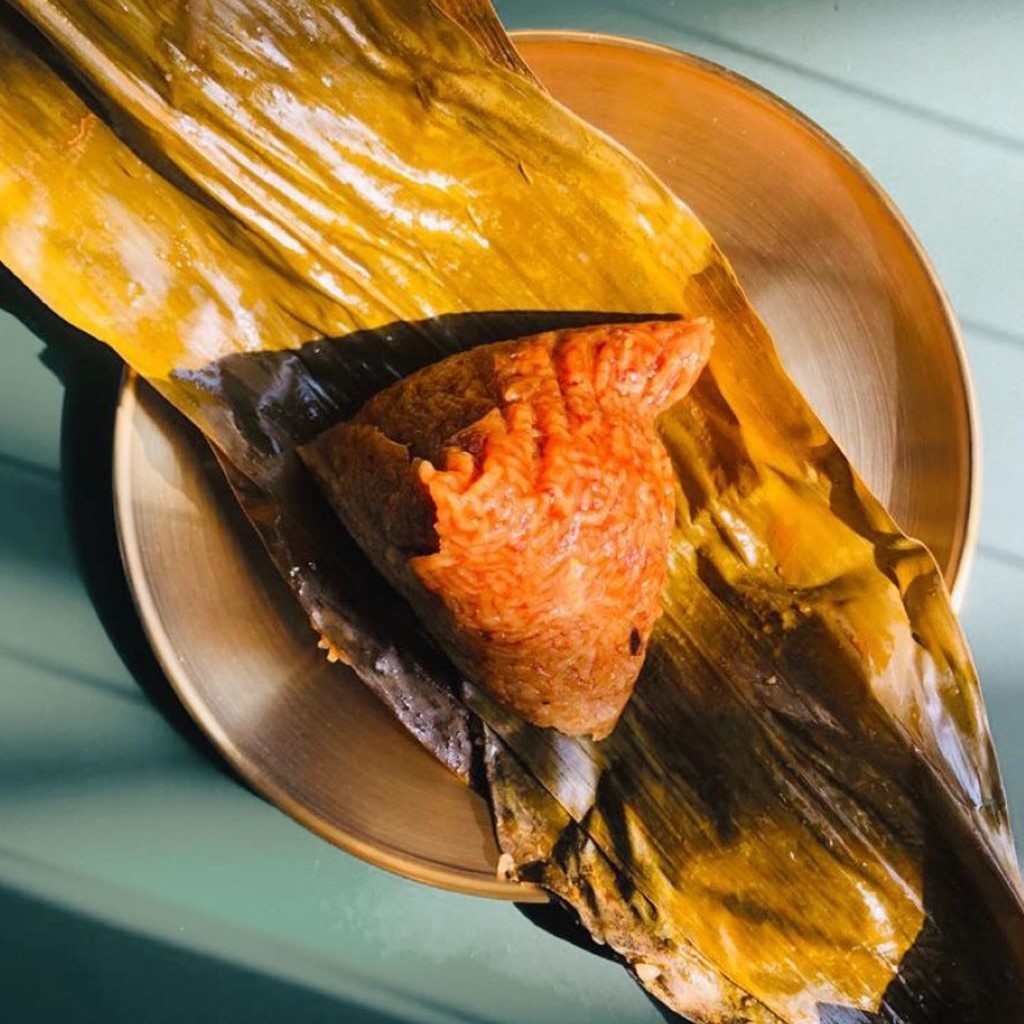 Since we're on the subject of halal iterations of particular dishes, I'm compelled to ask him why Singapore's Malay fine-dining scene isn't as robust as it could be. I make comparisons to Malaysia, where diners have shown to be more willing to spend on experiential dining when it comes to Malay cuisine.
He says that food in Singapore is pricey. For an establishment to adopt a fine-dining concept, it could incur extra costs from engaging consultants, especially for first-time business owners. There's also a need to hire and train proficient front-of-house and back-end staff, whose costs will trickle down to diners. It's something many wouldn't be willing to fork out.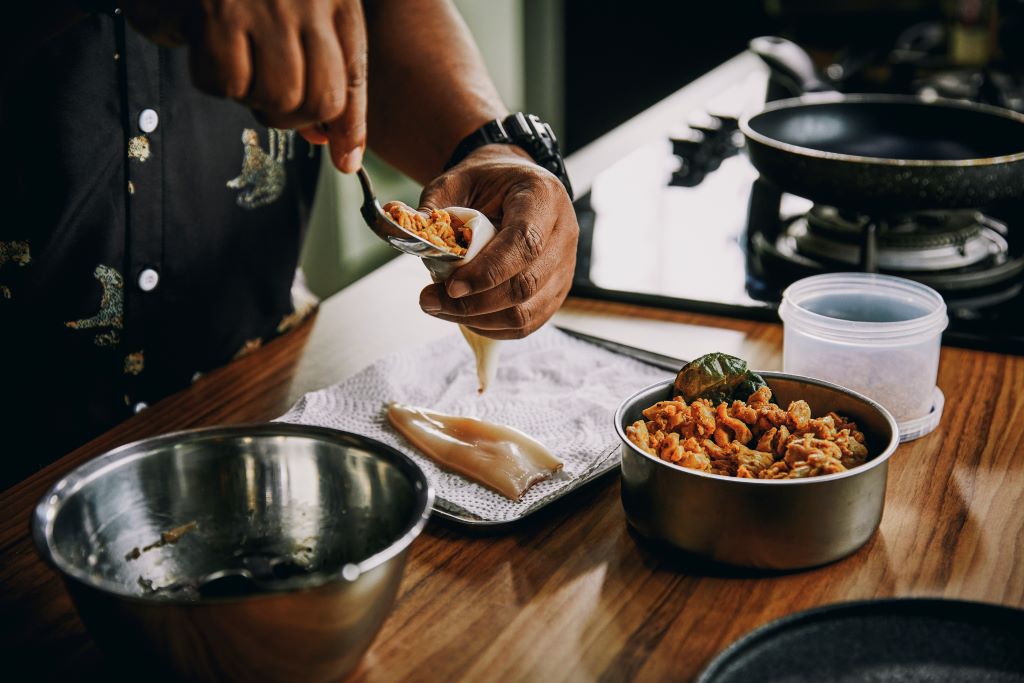 Ilya also weighs in on some eateries that seem to pass off fusion recipes as upmarket dining. "I hate the word, because I feel like 'fusion' is mixing two cultures. But if you're doing an upscale version of your own (food), it shouldn't be 'fusion' — it should be 'modern'," Ilya says.
Still, with adept Malay chefs working in numerous Michelin-starred kitchens, he's hopeful that people will be more receptive to Malay fine-dining in time.
Beyond the MasterChef kitchen
So what's in store for Ilya, now that the cameras are no longer around? 
A private-dining business could be on the cards.
"With bak chang, it's labour-intensive, time-consuming and the yield is so little," he says. "For now, I'm thinking of making it a side business and focusing on my own food. I want to do semi-fine-dining but halal. This means you don't have crazy prices, and have simple decor and maybe halal wine. But before that, I want to do private dining."
While he has not set himself a timeline, he's looking to start his private-dining concept once he's able to secure a venue. His home is not a viable option because of the limited space.
"If there's an investor who believes in my goal, that would be best, of course," he adds.
In the immediate future, however, he's planning to tie up with MasterChef Singapore runner-up Nares and chef Muhammad Imran Kidd to hold a "six-hands dinner" in August, for three nights only.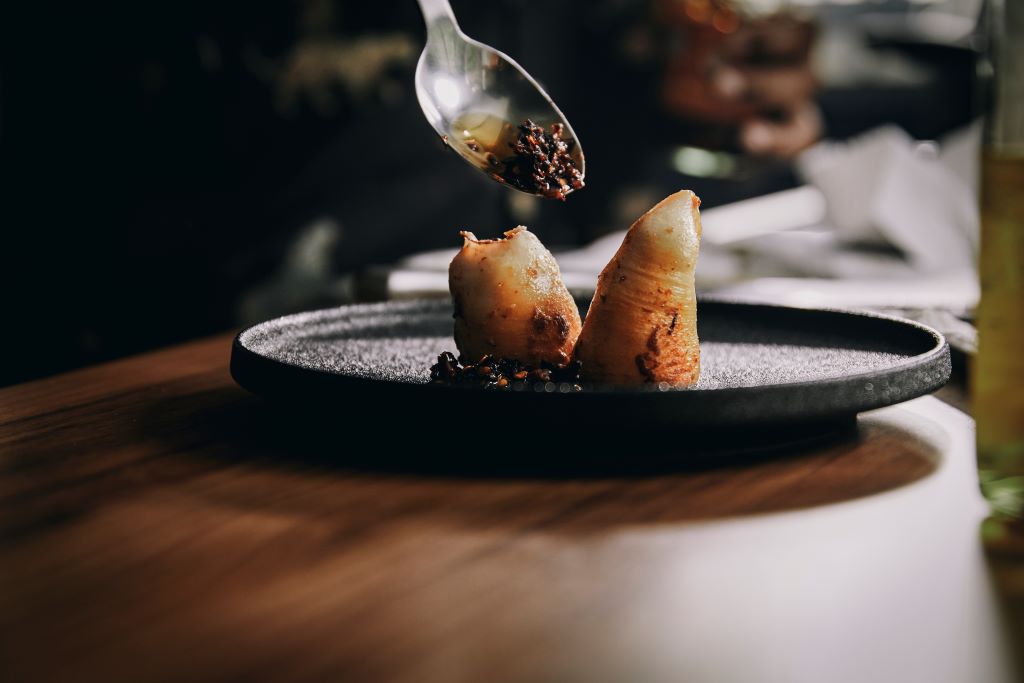 Our interview is nearing an end, and I've one final question: What's one dish he has attempted many times but has yet to perfect?
Ilya breaks into a giggle and is unsure if he should spill the beans. "I want to say this, but later Derek (Cheong, MasterChef Singapore Season 2 winner) will kill me! He said to make this is very easy — it's date ice cream. I made it for my wife before and she said it was sticky."
He confesses that in general, desserts aren't his forte, and points to how he and fellow MasterChef Singapore finalist Andi struggled with replicating chef Mohamed Al-Matin's petite chocolate tall cake in the sixth episode.
Ultimately, Ilya is grateful for the experience, and the many opportunities and lessons he gained from his stint on the show. One thing is for sure: His time on our screens is only the start of his foray into Singapore's F&B scene.
---