12 food spots to check out along the Thomson-East Coast Line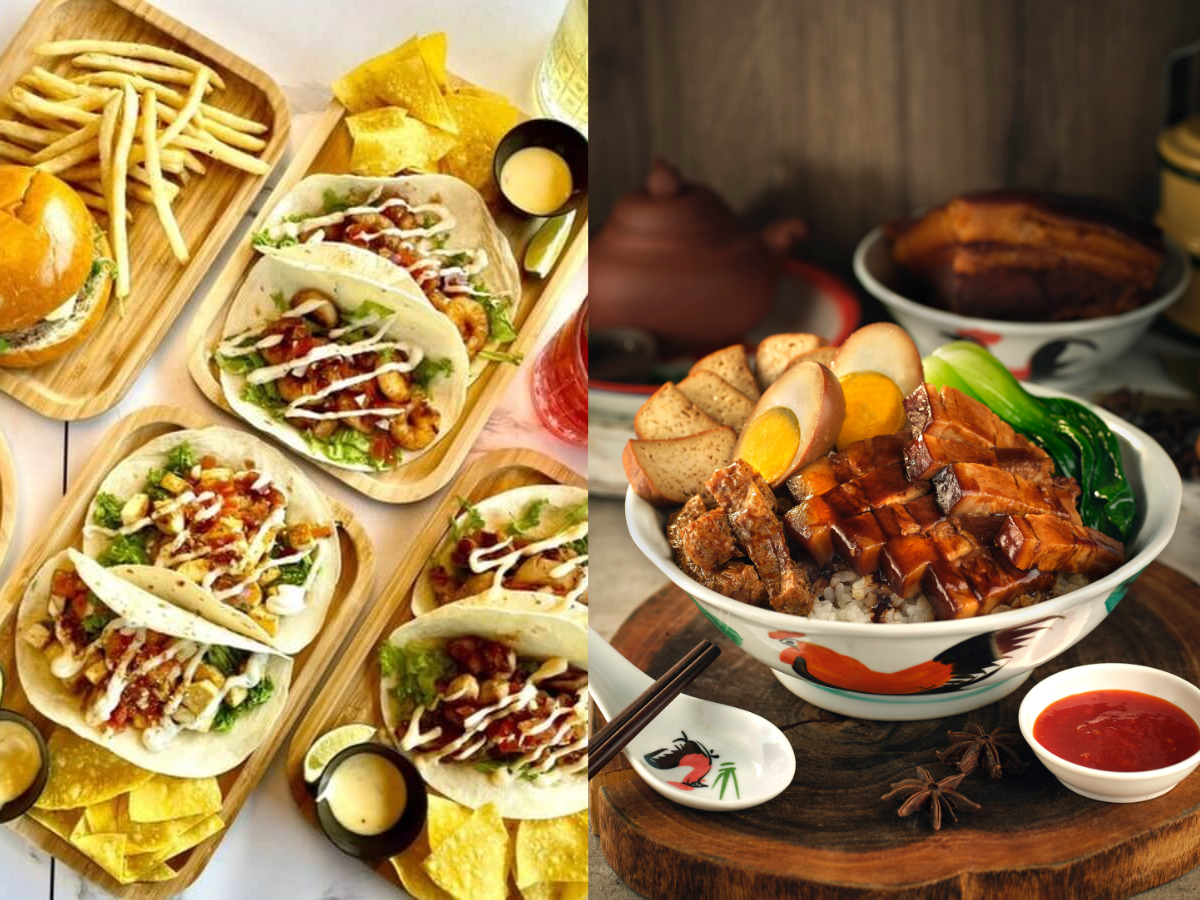 After much anticipation, stage three of the Thomson-East Coast Line finally opened in November 2022! Residents can now travel easily across the city from Woodlands to Gardens by the Bay. Stage three comprises new MRT stations such as Stevens, Orchard Boulevard, Havelock, Maxwell and more.
While this means better interconnectivity with the existing MRT lines, we're also blessed with the increased convenience of visiting raved food spots on the island! 
We've thus compiled a list of popular eateries along the Thomson East-Coast Line that you can check out this weekend. Better yet, they're located within walking distance of their respective stations! 
1. Nasi SG Power 
Woodlands North Plaza, 01-20, 883 Woodlands Street 82
Nearest MRT station: Woodlands North
Open: Monday (6pm to 12am), Tuesday to Saturday (24 hours), Sunday (12am to 2pm)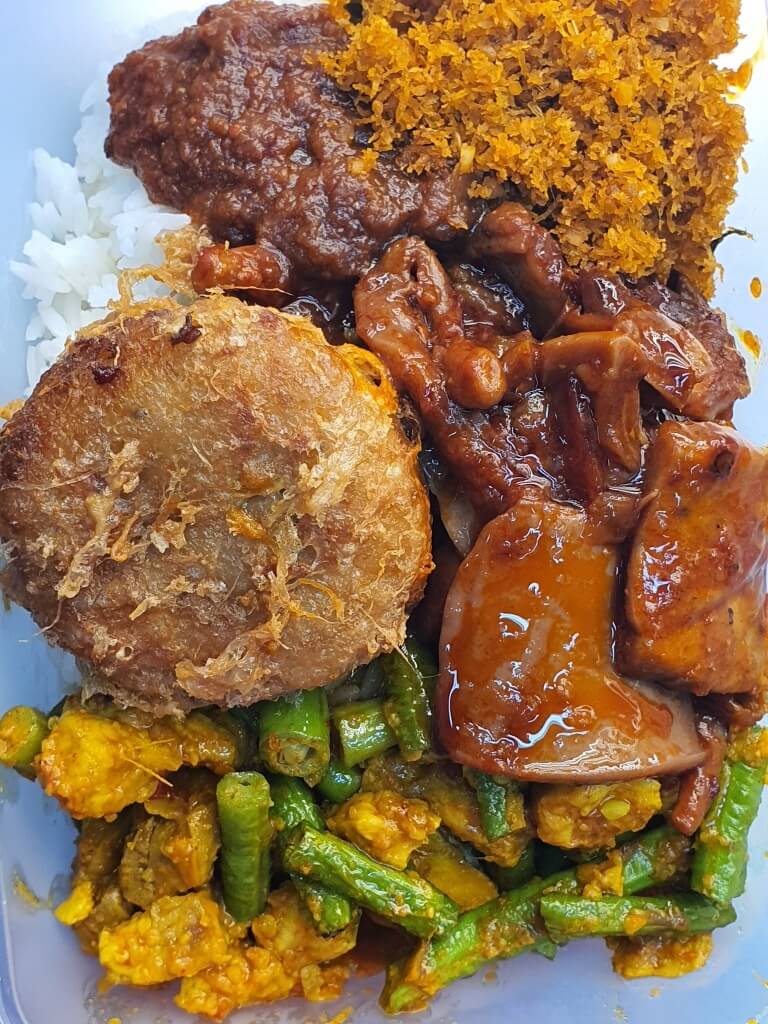 Nasi SG Power, also known as "Nasi Sambal Goreng Power", is a gem of a find in Woodlands North Plaza. Being in an open market, the stall owners are restricted to using electric cookers which takes a longer time to prepare food. Despite the restrictions, however, the dishes are freshly prepared daily and turn out incredibly tasty. 
Its delicious dishes and generous serving sizes draw crowds throughout the day and make this place a popular supper spot.
Nasi sambal goreng (from S$6) is a popular dish in the Malay community and a must-try here. The version from this stall is served with long beans, tofu, tempeh, and side dishes of your choice: sotong, ayam (fish), daging (meat, usually beef), and paru (beef lung).
What to order: Nasi sambal goreng (from S$6)
2. Cafe Bakeaholic 
The Brooks II, 01-12, 25 Springside Green
Nearest MRT station: Springleaf
Open: Wednesday to Monday (9am to 5pm)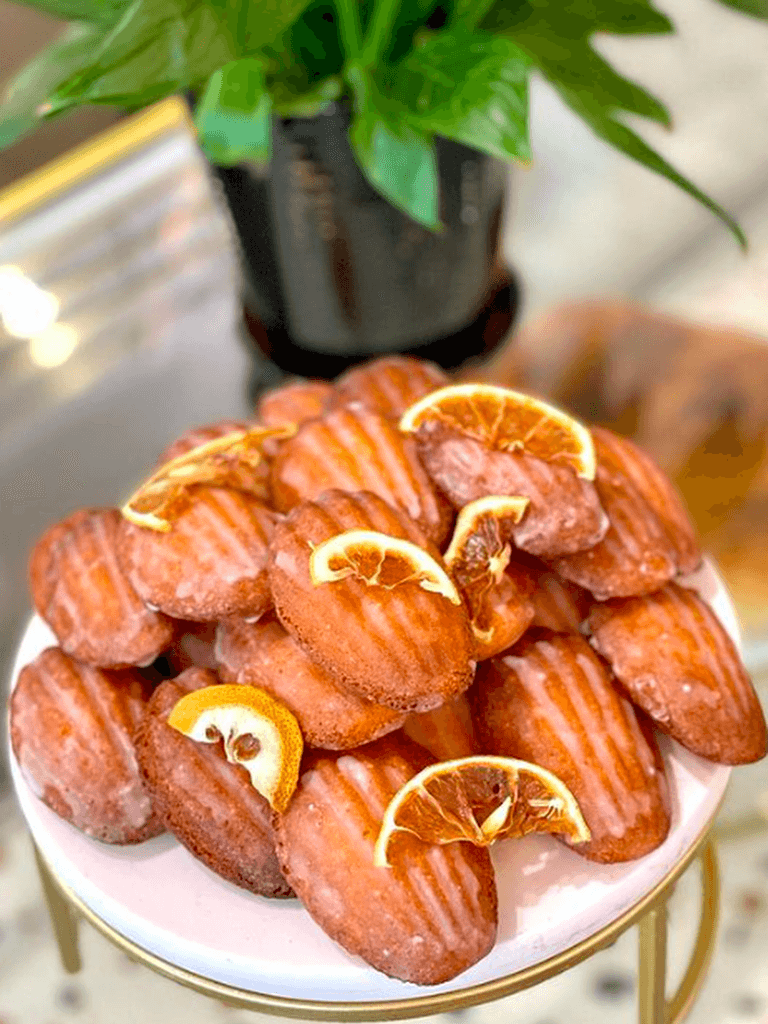 Cafe Bakeaholic started humbly as a home bakery during the pandemic in 2020 and blossomed into an artisanal cafe. Owner Charmaine Hui is the daughter of veteran Hong Kong actor Benz Hui.
The cafe is set against an Instagram-worthy backdrop, where you can take your pick between its sweet and savoury options. The signature croffles (from S$6) come with various toppings, including maple syrup, strawberries and cinnamon sugar.
It also has madeleines (S$22 for a box of six) that'll make a great gift as well as fluffy cinnamon rolls (S$4.50 for plain) drizzled with a light glaze.
What to order: Croffles (from S$6), madeleines (S$22 for a box of six) 
3. Grillhood Mains X Desserts
603 Ang Mo Kio Avenue 5, 01-2661
Nearest MRT station: Lentor
Open: Tuesday to Sunday (11am to 9pm)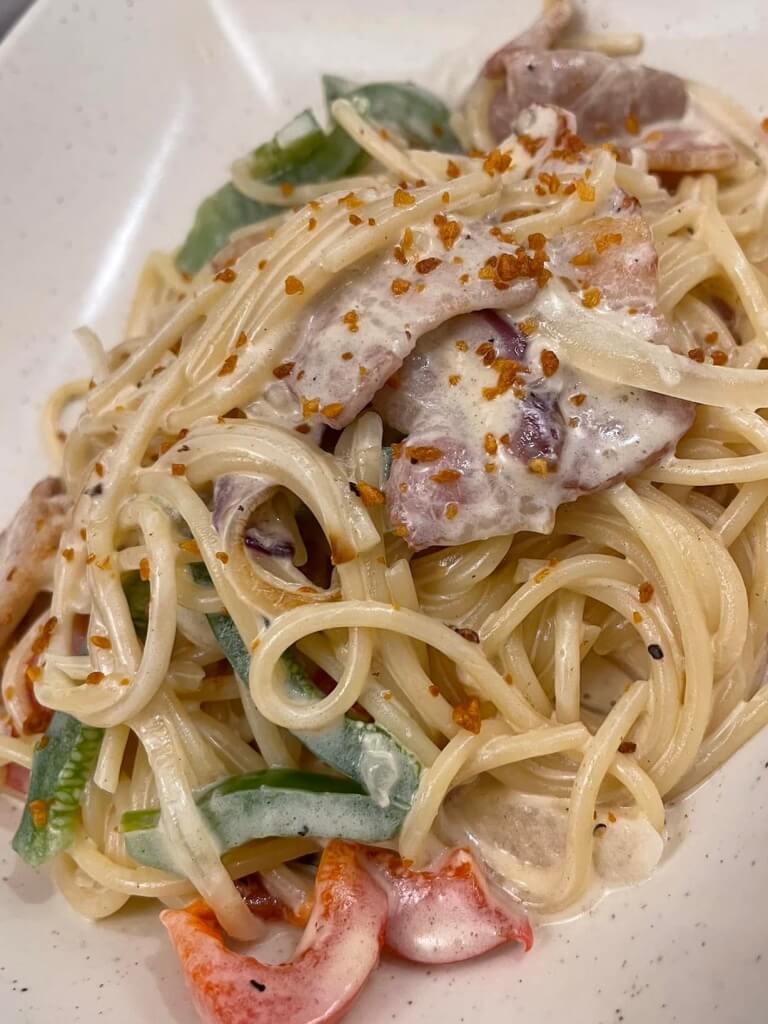 Grillhood Mains X Desserts is a little-known neighbourhood cafe that serves homely Western fare at pocket-friendly prices. 
The cafe believes in "cook(ing) what customers want to eat, exactly how they love it". Chef Song, the man behind Grillhood, has decades of experience working in different kitchens, with a focus on Western cuisine throughout his career. 
If you're curious about what to have on your first visit, a reliable choice would be the signature Grillhood pasta (S$9.90) — a homemade carbonara sauce topped with oven-baked bacon, onions and capsicum.  
What to order: Grillhood pasta (S$9.90), chicken mushroom quesadilla (S$10.90)
4. Zhen Ming Pork Ribs and Prawn Noodles 
Mayflower Market and Food Centre, 01-04, 162 Ang Mo Kio Avenue 4
Nearest MRT station: Mayflower
Open: Wednesday to Monday (5am to 2pm)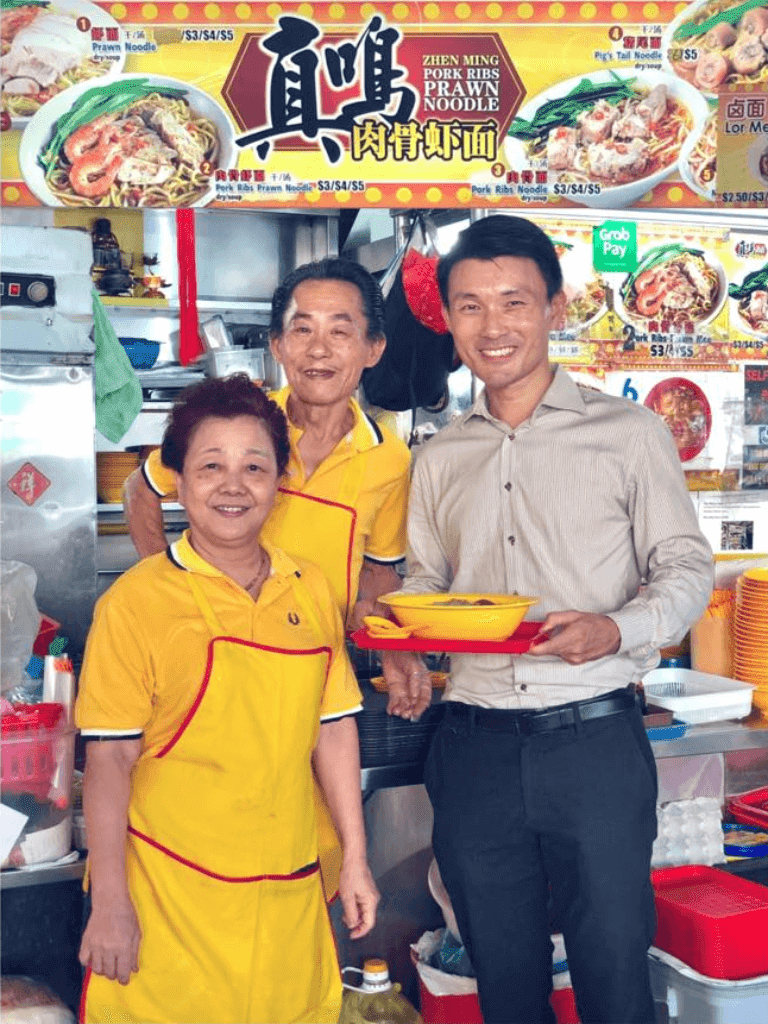 Zhen Ming Pork Ribs and Prawn Noodles is located at Mayflower Market and Food Centre and comes highly recommended by a friend who religiously orders its prawn noodles at least once a week.
With a wealth of experience — 20 years to be exact — the stall boasts bowls of traditional prawn noodles. The hearty bowl is sweeter than most, thanks to the use of red dates and black sugar cane from Malaysia.
Pork ribs and pig skin are used for the broth, which simmers for six hours. The dry version of the prawn noodles (from S$3) and fried prawn lor mee (from S$3) are also worth a try.
What to order: Prawn noodles (from S$3), fried prawn lor mee (from S$3) 
5. Burp Kitchen and Bar
510 Ang Mo Kio Avenue 1
Nearest MRT station: Bright Hill
Open: Monday to Thursday (11am to 10.30pm), Friday (11am to 12am), Saturday (9am to 12am), Sunday (9am to 10.30pm)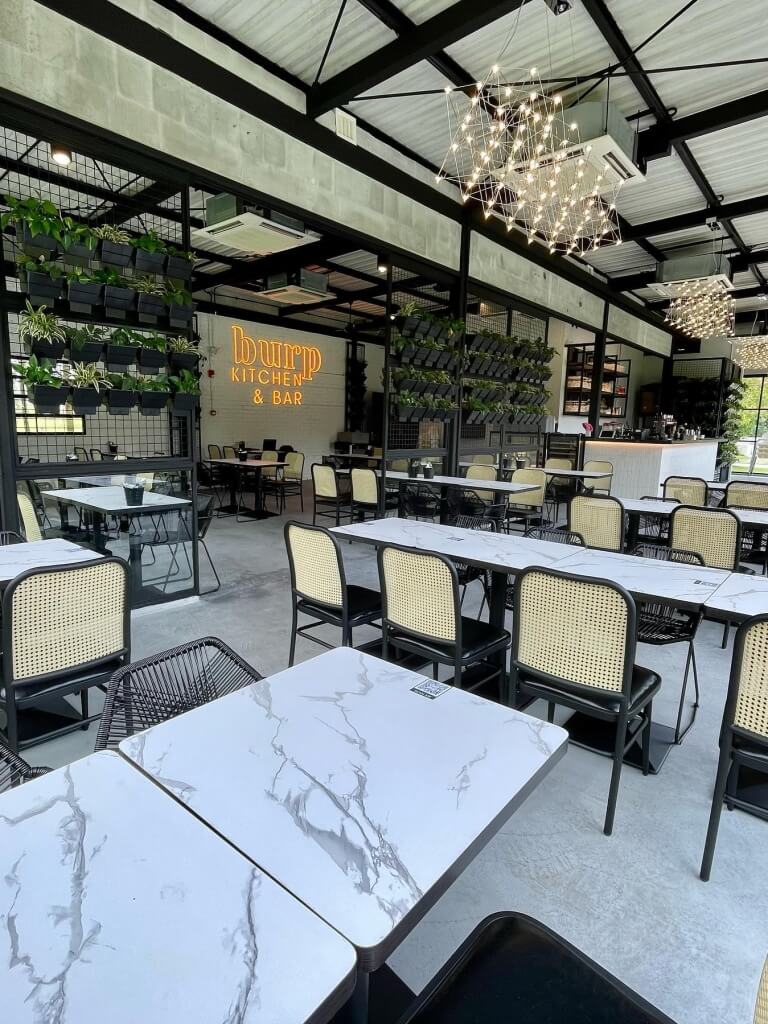 Burp Kitchen and Bar serves hungry diners looking for a meal in Bishan–Ang Mo Kio Park. With the park's greenery as a backdrop, the cafe-and-bar focuses on casual Western fare inspired by American street food.
The black-and-white rustic design adds charm to the space, while the glass windows allow ample sunlight to filter through. Have a go at its brunch items, such as French toast (S$10) and truffle mushroom and eggs toast (S$14).
A selection of burgers, pastas and tacos are available as well. The tacos (from S$16) are a crowd favourite and come with a side of corn chips and nacho cheese dip. 
What to order: Baja fish tacos (S$16), truffle beefy shrooms burger (S$18)
6. Woodlands Sourdough
The Longhaus, 01-03, 183 Upper Thomson Road
Nearest MRT station: Upper Thomson
Open: Thursday to Sunday (8.30am to 4pm)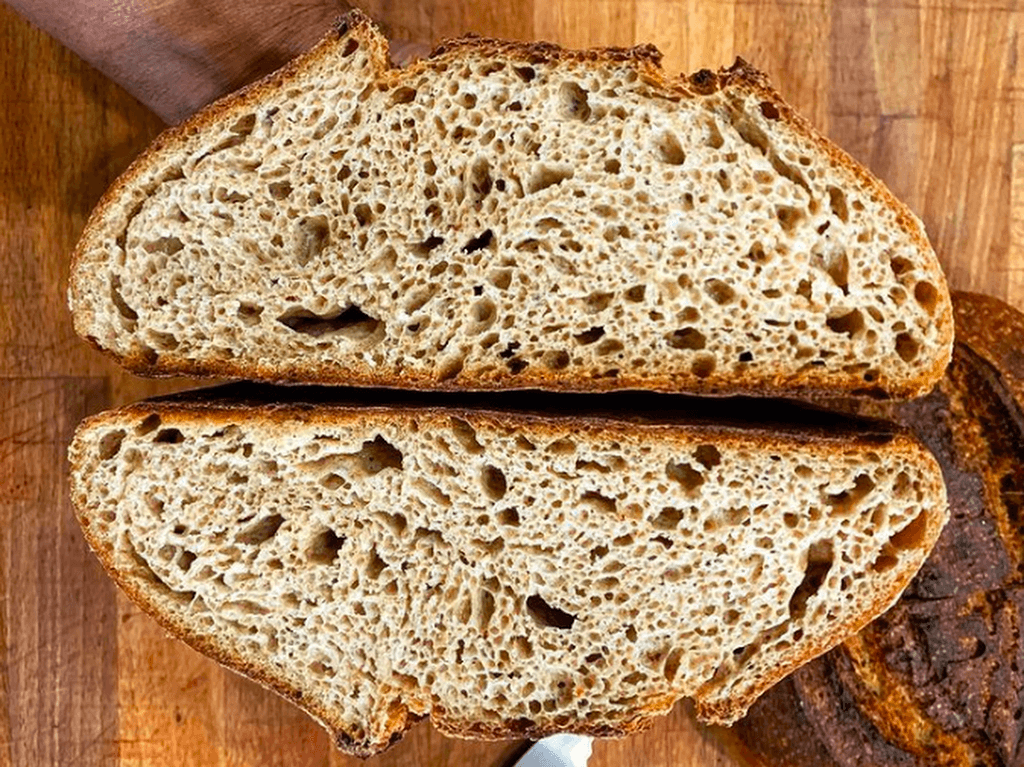 Woodlands Sourdough is a popular Muslim-owned bakery-cafe opened by a couple who are ex-engineers. 
If it's your first time trying its bakes, don't be surprised by its trademark stickiness in the sourdough bread. The bread is indeed fully baked and features a thin, caramelised crust with a light springy texture. Other than its signature sourdough, the bakery's also well-known for brownies made with rye. 
It also offers handmade spreads inspired by the couple's travels.
Do note that Woodlands Sourdough is temporarily closed for spring break and will reopen on April 6.
What to order: Sourdough loaves (from S$10), brownies (from S$5.50), tea cakes (from S$5.50)
7. The Naughty Chef
One Shenton, 01-07, 1 Shenton Way
Nearest MRT station: Shenton Way
Open: Monday to Friday (11am to 10pm)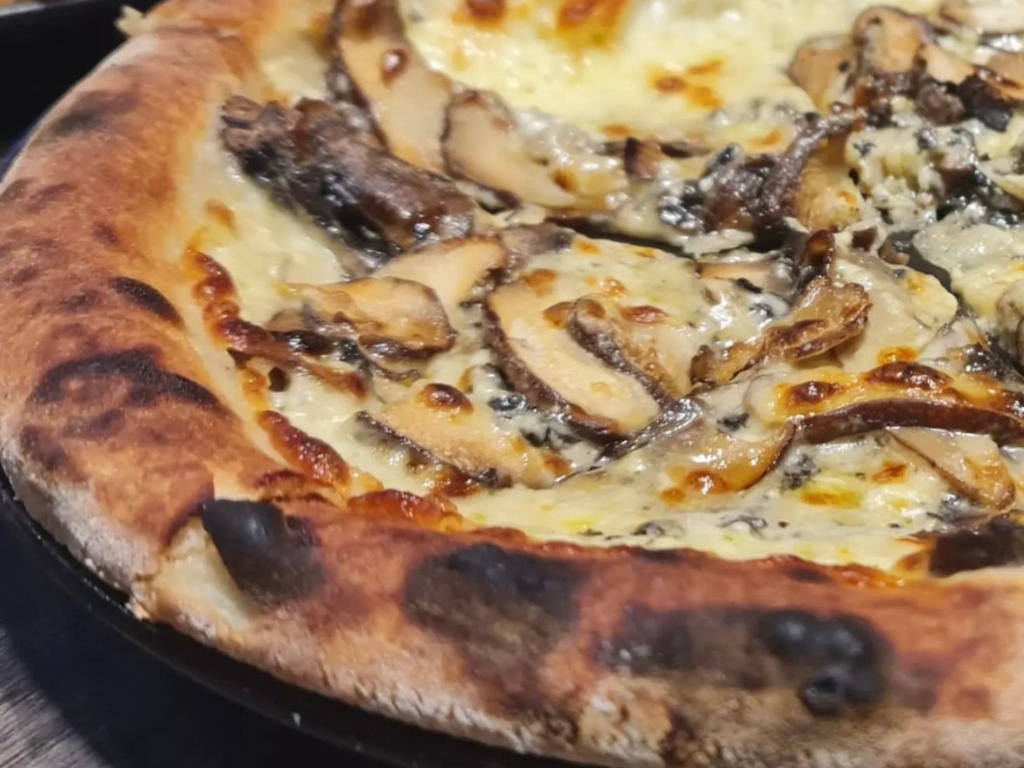 If you're on the hunt for delectable Italian fare that doesn't break the bank, then The Naughty Chef is right up your alley. Tucked away at One Shenton, the eatery serves a plethora of hearty Italian dishes at affordable prices. Think: Pastas below S$20 and 12" pizzas under S$25. What's not to love? 
Should you be craving pizza, go for the signature parma ham and rocket (10" pizza at S$19, 12" pizza at S$25). It's a classic dish that will undoubtedly steal your heart, thanks to the generous serving of Prosciutto di Parma and shaved Parmigiano Reggiano. 
What to order: Truffle mushroom penne (S$16), Angus beef cheeks gnocchi (S$19)
8. BBraise
Maxwell Food Centre, 01-43, 1 Kadayanallur Street
Nearest MRT Station: Maxwell
Open: Sunday to Friday (11am to 8pm)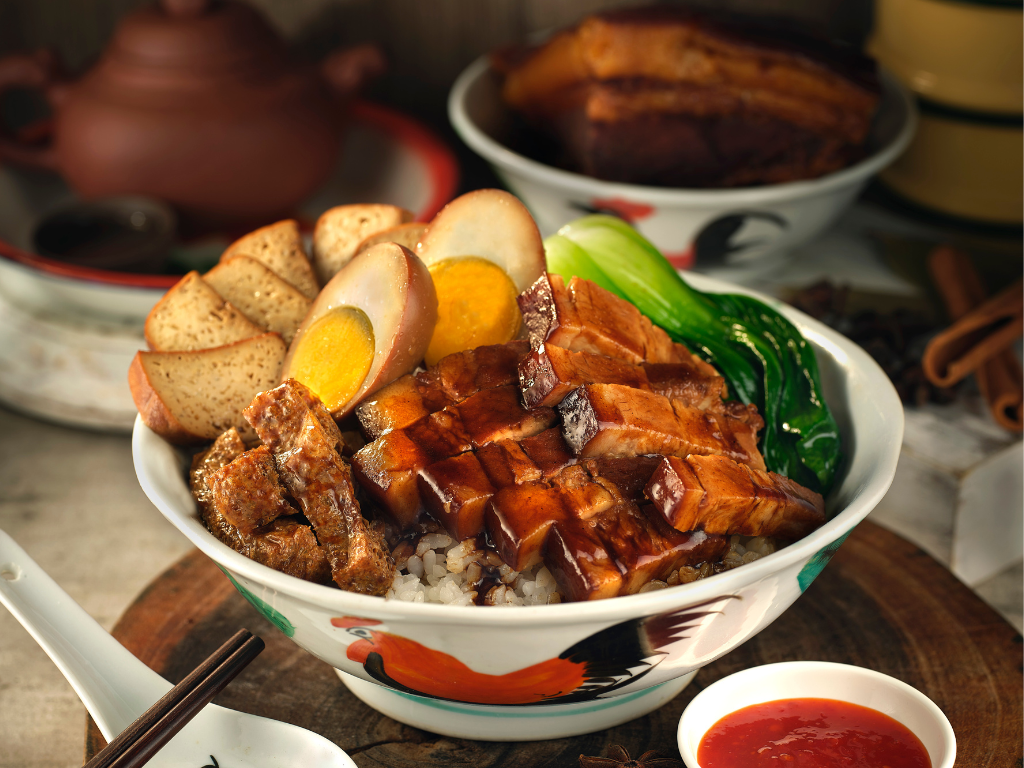 Indulging in a good ol' bowl of lu rou fan (braised meat rice) is truly one of life's greatest pleasures. Imagine sinking your teeth into juicy pork belly slices that have been drenched in umami-filled braising gravy — it certainly calls for a second serving! 
Helmed by ex-cabin crew Alvan Chew, BBraise was founded after he decided to kickstart his own culinary journey upon helping out at a friend's hawker stall. Despite having no former cooking experience, his bowls are homely and tasty. The menu also boasts signature dishes that you mustn't miss out on, such as the belly (S$5/S$7) and trotter (S$5/S$7).
What to order: Belly (S$5/S$7)
9. The Ritual
Alocassia Apartments, 01-09B, 383 Bukit Timah Road
Nearest MRT Station: Stevens
Open: Monday to Sunday (8am to 6.30pm)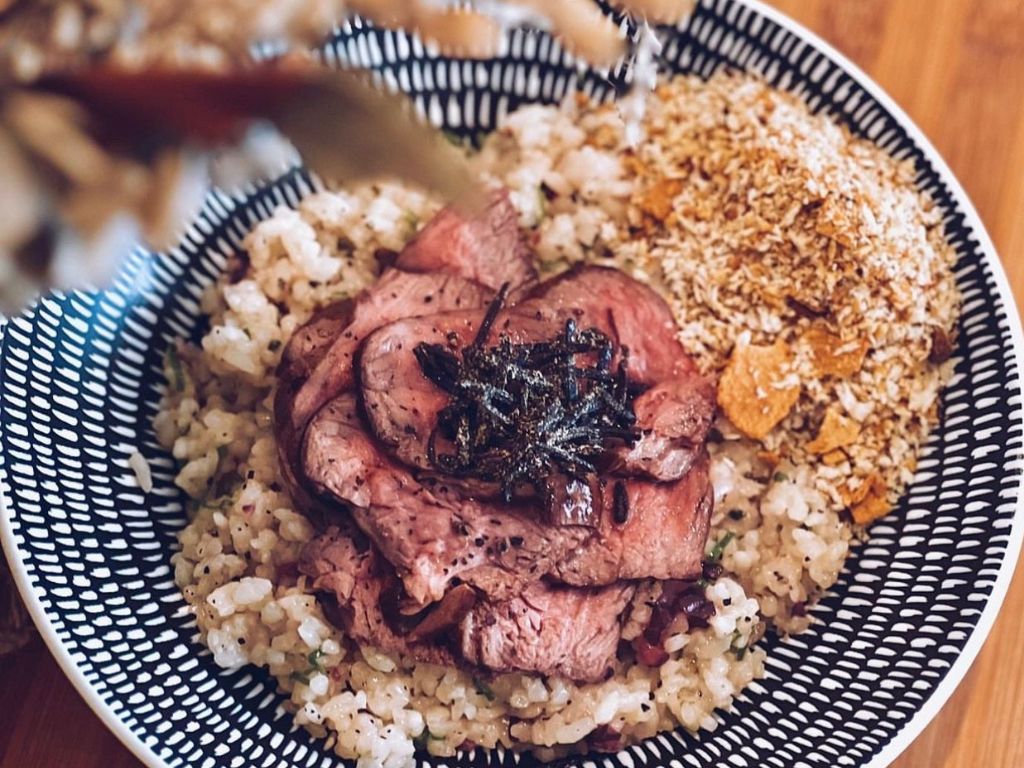 Situated in the quiet neighbourhood of Bukit Timah, The Ritual is a perfect sanctuary for those looking to take a breather from the bustling city. As its name suggests, the cafe hopes to be a safe space for diners to practice healthy rituals and a balanced lifestyle.
On its menu are a range of tantalising fare that's good for the mind, body and soul. This includes freshly baked pastries, brunch items and protein bowls. If you have dietary restrictions, fret not, for there are a host of plant-based and gluten-free options to choose from! 
What to order: Uncle Matt's beef bowl (S$25), housemade rosti (S$18)
10. Goobne Chicken 
Great World City, 01-115, 1 Kim Seng Promenade
Nearest MRT station: Great World
Open: Monday to Sunday (10.30pm to 10pm)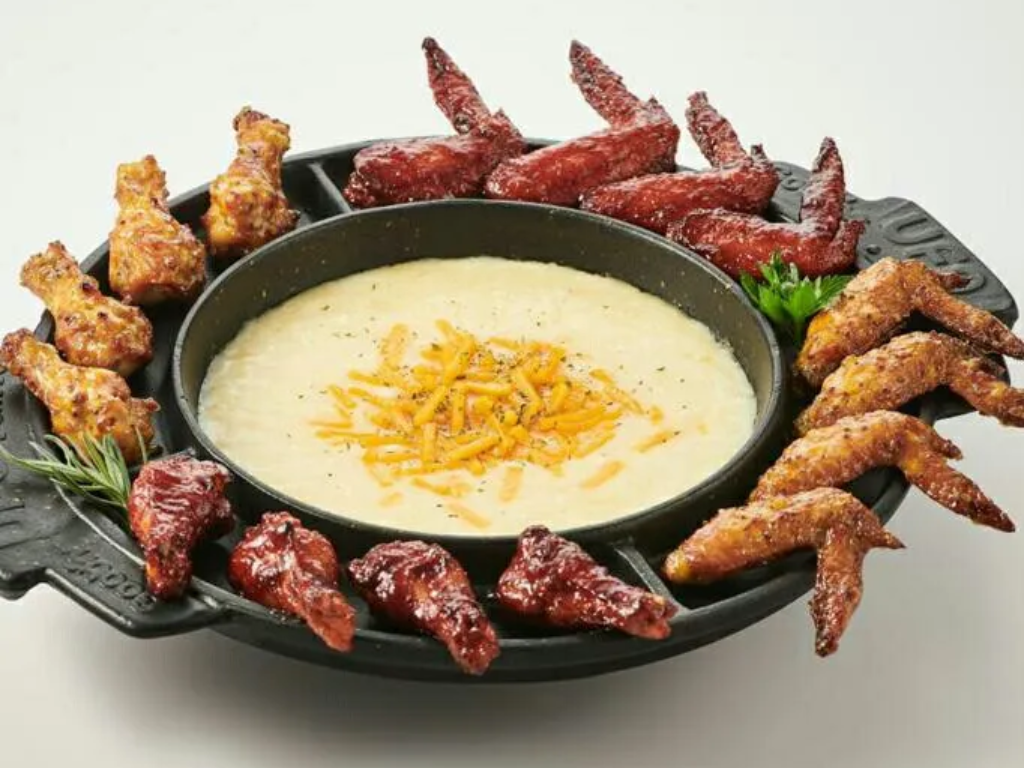 Goobne Chicken is a popular Korean oven-roasted chicken brand. The word "Goobne" translates to "baked", which signifies the brand's speciality in oven-roasted chicken that's baked to perfection without oil. The establishment has been endorsed by various international celebrities who laud its tender chicken-based dishes. It opened its first Singapore outlet in 2020.
If you're dining in with friends, go for the Goobne UFO fondue (S$39)! The dish stars a special cheese fondue that uses a variety of cheeses, such as melted mozzarella, cheddar and Grana Padano. You can also pick two different flavours of chicken to go with the dip, such as volcano or soy garlic. 
What to order: Goobne Original, a choice of eight-piece wings (S$13), boneless wings (S$25), half chicken (S$17) or whole chicken (S$30) in its original roasted form
11. Ya Hua Bak Kut Teh
Isetan Office Building, 04-01, 593 Havelock Road
Nearest MRT station: Havelock
Open: Tuesday to Sunday (11am to 10pm)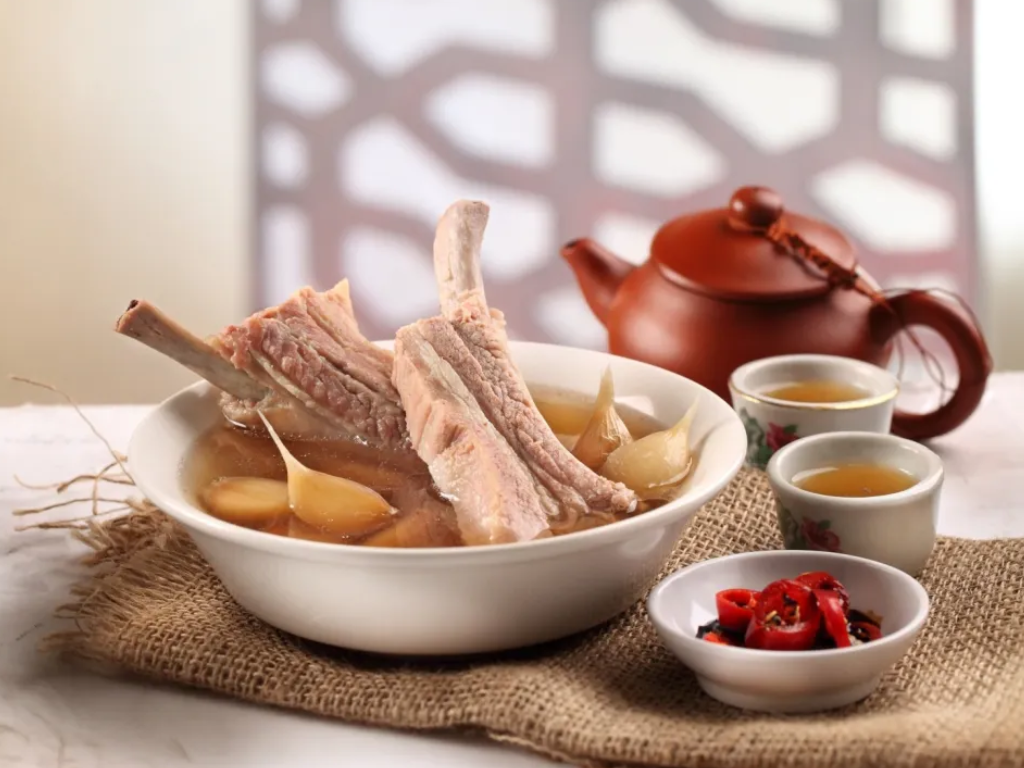 We're sure you've heard of Ya Hua Bak Kut Teh — the award-winning eatery is a household name among Singaporeans for its Teochew-style bak kut teh soup. The establishment has clinched various accolades, notably the Singapore Hawker Feast award, for its culinary contribution to Singapore's hawker food heritage. 
Ya Hua Bak Kut Teh's success stems from its premium pork ribs soup, which boasts a robust, peppery broth and tender meat. 
What to order: Prime cut ribs (S$16.45), sliced pork soup (S$11.10)
12. B for bagel
Tanglin Mall, B1-125/126, 163 Tanglin Road
Nearest MRT station: Orchard Boulevard
Open: Monday to Friday (10am to 9pm), Saturday and Sunday (9am to 9pm)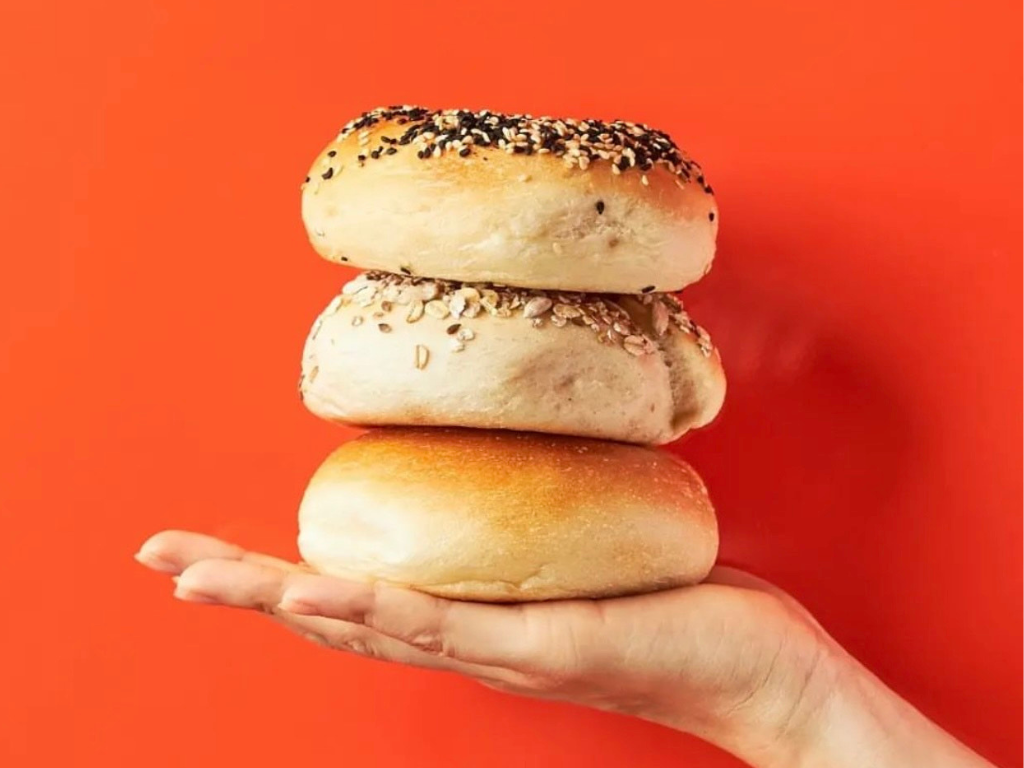 True bagel fans would have heard of B for Bagel, a popular Korean bagel brand hailing from Gangnam, Seoul. The establishment specialises in sweet and savoury bagels and bagelwiches (a sandwich constructed from a bagel), which come in plain flavours or delicious fillings. 
There are twelve varieties on the menu, including crowd-favourite Peach Cloud (S$10.26) and smoked salmon bagel sandwich (S$16.90). If you desire an extra oomph to go with the plain flavours, add on a tub of tasty cream cheese! It comes in various flavours, such as blueberry cheese (S$4.30) and herb mix (S$4.30).
What to order: Banana cloud (S$10.26), Jambon butter bagel sandwich (S$11.90).
Phyllis Leong contributed to this guide.
For more ideas on affordable eats, check out our article on 10 burgers under S$10 or economic rice under S$4. 
All eateries except Grillhood Mains X Desserts, Zhen Ming Pork Ribs and Prawn Noodles and Woodlands Sourdough are on the GrabFood delivery service and are offering free delivery (up to S$3 off) with GrabUnlimited. You can also book a ride to their stores.
---