5 underrated stalls to try at Senja Hawker Centre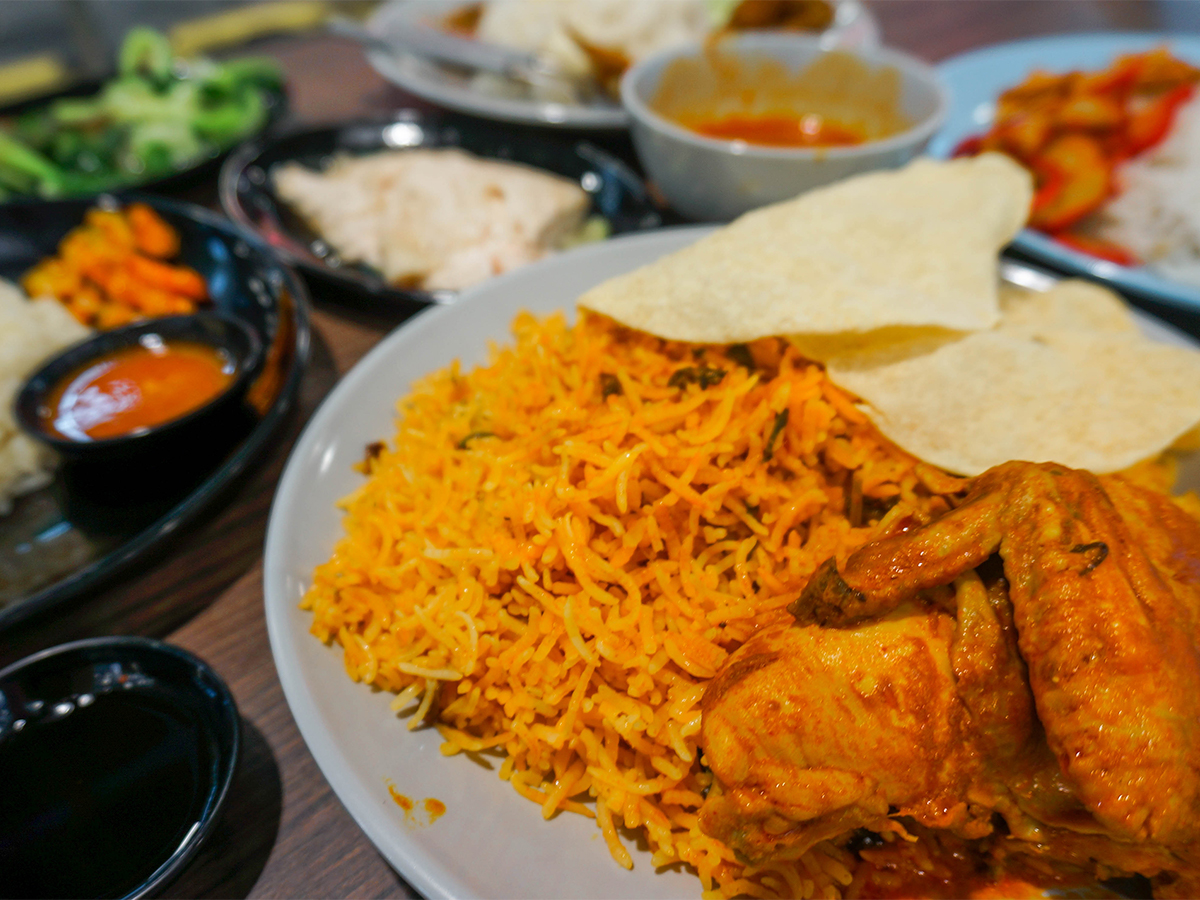 It's been slightly more than a month since the long-awaited Senja Hawker Centre opened in Bukit Panjang. 
The Kopitiam-operated hawker centre is home to 28 stalls, many of which are Michelin-recommended or heritage brands. 
While much has been said about its bevy of famous stalls, such as Michelin Plate Heng Gi Goose and Duck Rice and Michelin Bib Gourmand recipient Shi Hui Yuan, what of its other, lesser-known neighbours?
We visited some of the other stalls there, including a few vegetarian and halal options, to see if Senja Hawker Centre is worth the hype. These are our top five picks.
1. Ah Lock Kitchen 
Senja Hawker Centre, 02-26, 2 Senja Close
Open: Wednesday to Monday (10.30am to 7.30pm)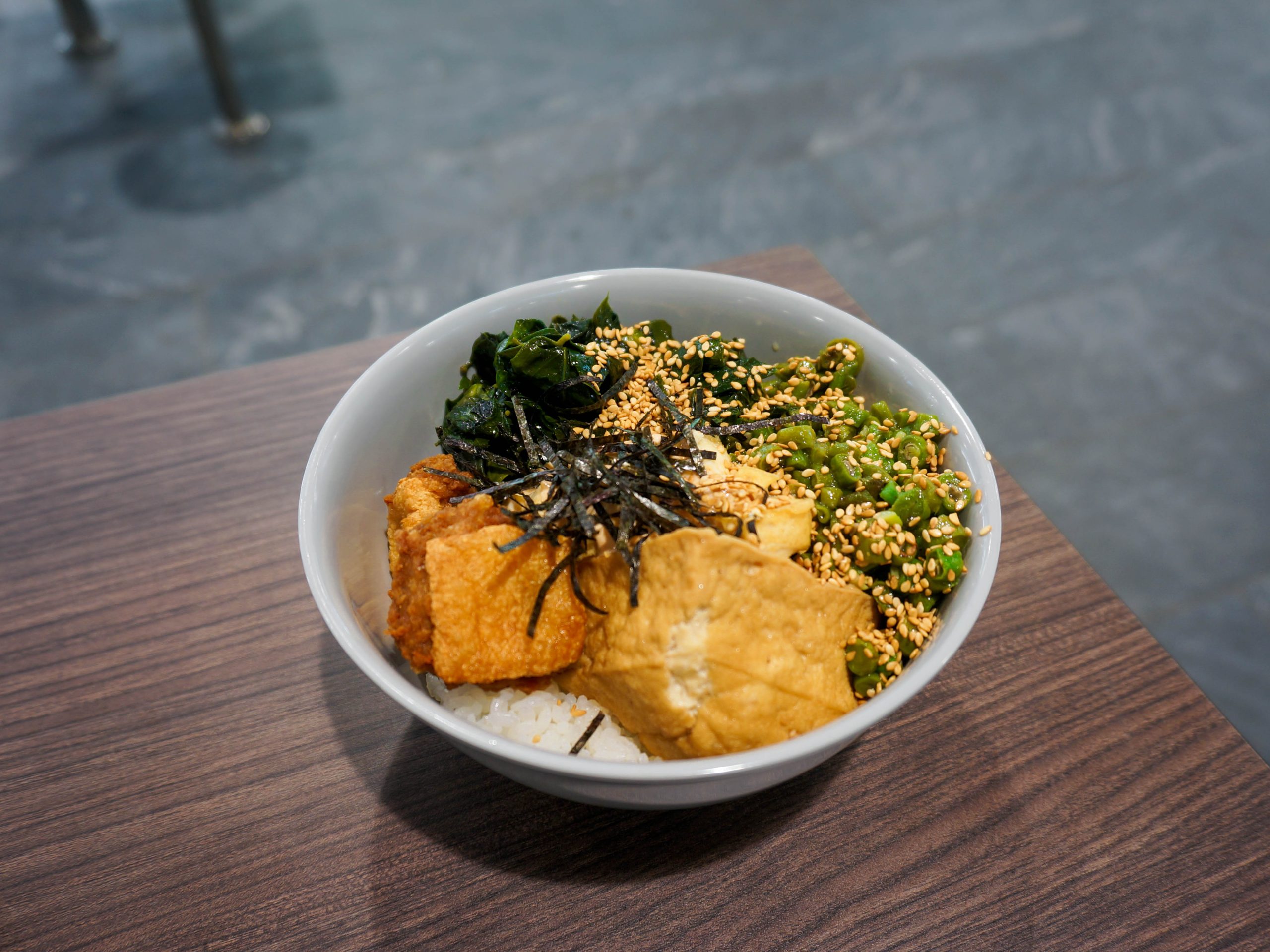 Ah Lock Kitchen is helmed by hawker-preneur Lee Lock Teng, who opened his first stall at Yishun Park Hawker Centre, Ah Lock Tofu, at the age of 24.
Like his first stall, Ah Lock Kitchen offers a modern take on Hakka yong tau foo (a dish consisting primarily of tofu filled with ground meat mixture or fish paste) by presenting it as a rice bowl.
Its signature Hakka tofu bowl (S$6) comes with handmade deep-fried tofu, meatballs, stir-fried long beans and mani cai (sweet leaf vegetable) on a bed of short-grain rice. The combination was topped with seaweed, diced tofu and a special mayonnaise blend. 
Apart from the mayonnaise, which we felt was a tad unnecessary, the ingredients blended well together and were flavourful. It made for a light meal, and we would recommend this, but only if you like salad bowls for lunch. Also available is a Hakka tofu bowl (S$7.50) and Hakka black noodle dish (S$6).
While its other outlets are halal-certified, the Senja Hawker Centre outlet is still in the midst of applying for its halal certification. As there are only four Indian-Muslim food stalls at the hawker centre now, the addition of Ah Lock Kitchen would be much-welcomed.
What to order: Hakka tofu bowl (S$6)
2. Mohamed Ayaan Rojak
Senja Hawker Centre, 02-19, 2 Senja Close
Open: Monday to Sunday, closed on alternate Wednesdays (6am to 9pm)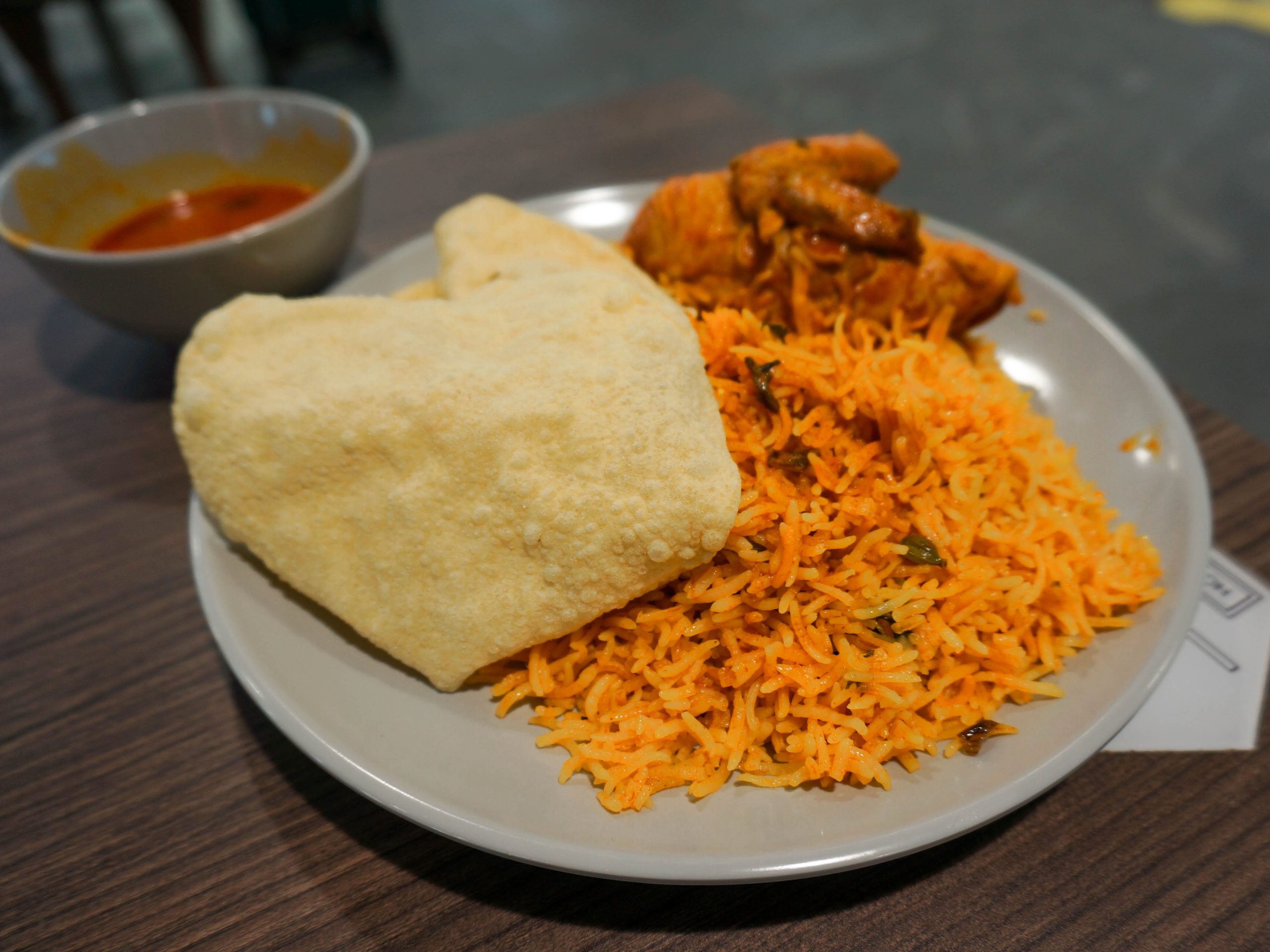 After witnessing the owners of the neighbouring stall, Haji Subuhani Family Stall, order a plate of chicken nasi briyani (S$6) for themselves, I was influenced to follow suit. 
I didn't regret my decision. The owners of the stall were friendly and patient as I debated on what to order. 
For the price of S$6, we were gifted a heaping portion of rice, two pieces of keropok (deep-fried crackers), a bowl of curry and a large piece of chicken. If you prefer your briyani to be easier on the spices, this would be a suitable meal option. 
While there, we saw a handful of people ordering the rojak (ingredients start from 90 cents). Given its popularity, it's worth a try in our books. If you find yourself at Senja Hawker Centre in the morning (before 11am) or in the evening (after 5pm), be sure to try its prata (S$1.10), too.
What to order: Nasi briyani (S$6), rojak (ingredients start from 90 cents)
3. 97 Nasi Lemak 
Senja Hawker Centre, 02-03, 2 Senja Close
Open: Tuesday to Sunday (6am to 2pm)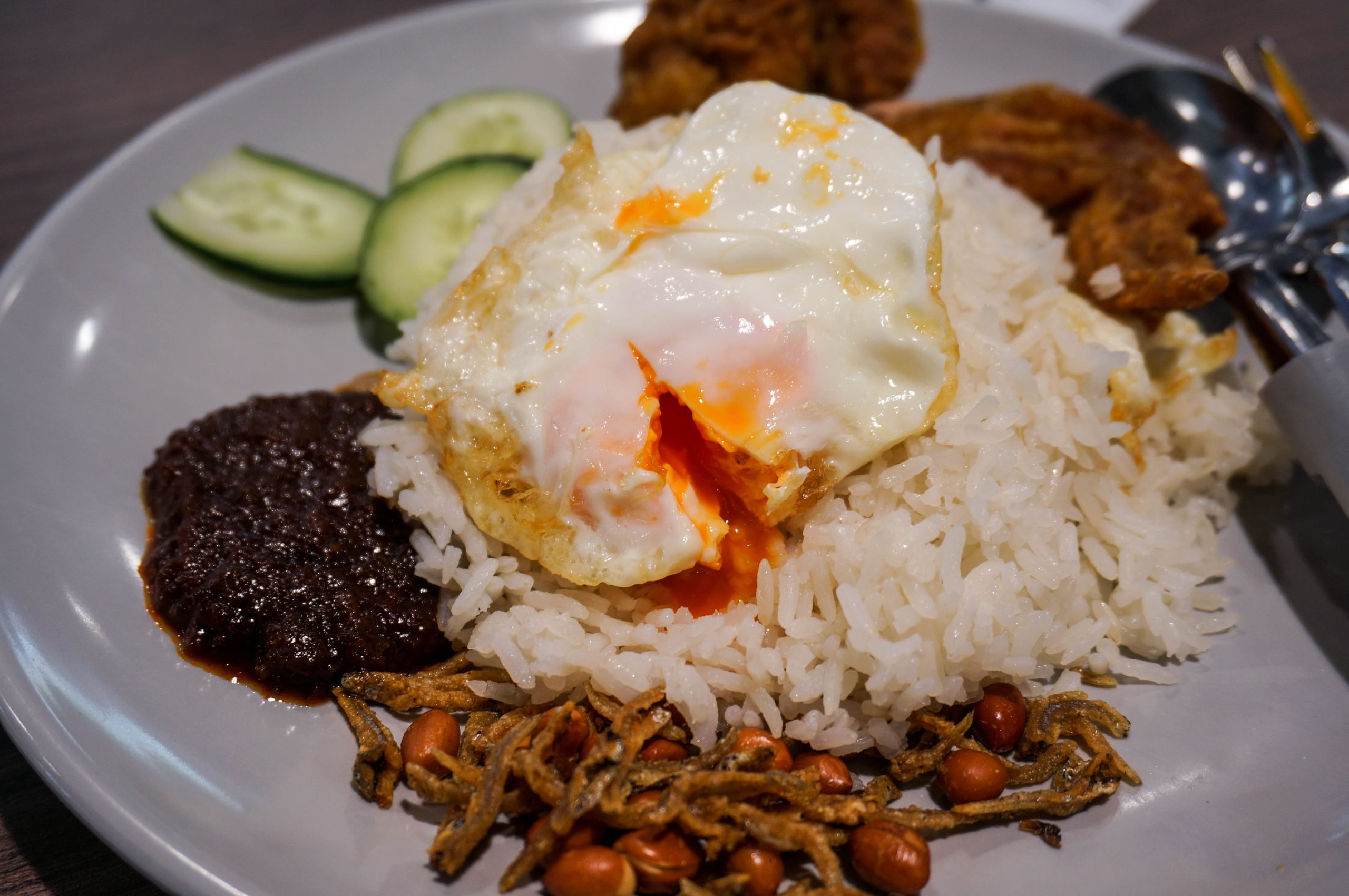 Made popular by the owner's resemblance to Taiwanese-born actress Vivian Lai, 97 Nasi Lemak was first established at Old Airport Food Centre where it steadily grew in fame. 
Our favourite thing about the set was its price. At S$3.50, the chicken wing set was comparatively affordable. Our second favourite thing was the runny egg. 
Sadly, the ingredients didn't stand out. The chicken wing lacked crunch but was reminiscent of home-cooked chicken wings one ate as a child.
That being said, we enjoyed the subtle fragrance of the coconut rice and the sweetness of the sambal chilli. Combining the ingredients together yielded a satisfying meal, and for that price? We won't complain. 
97 Nasi Lemak is also in the midst of getting its halal certification. 
What to eat: Chicken wing set (S$3.50), chicken katsudon set (S$4.10)
4. Yong Feng Ji Chicken Rice 
Senja Hawker Centre, 02-02, 2 Senja Close
Open: Thursday to Tuesday (10.30am to 7pm)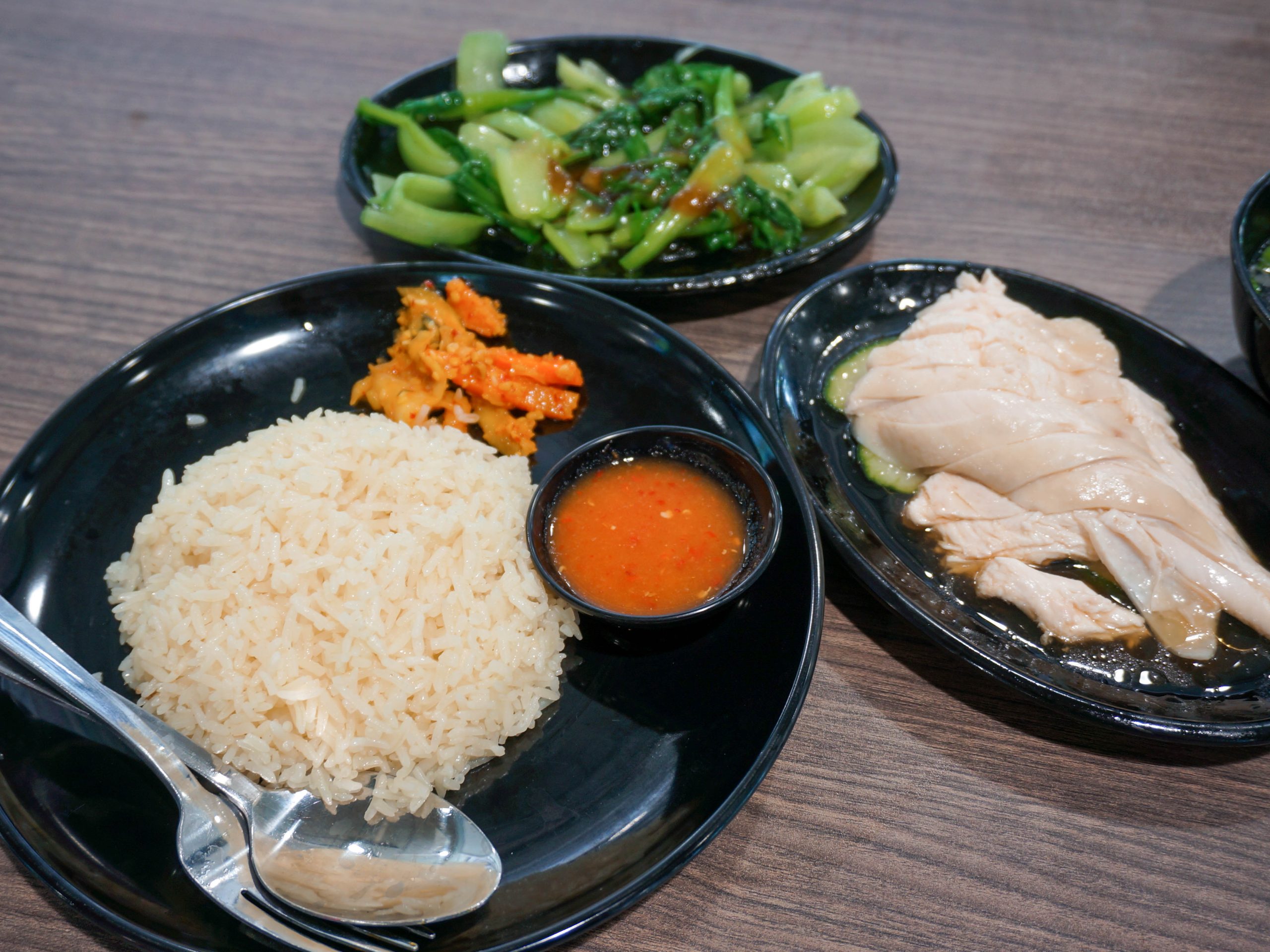 When an eatery — Yong Feng Ji Chicken Rice, in this case — claims on its menu that it has the perfect chicken set (S$4.50), you pretty much have to try it. 
We agree that it's a hearty set meal comprising chicken, fragrant chicken rice, oyster sauce vegetables, achar and soup. The portion of chicken given was also generous, though we can't say the same for the rice.  
Was it perfect? Not quite. But if you've got a serious chicken rice craving, it'll do nicely. The chicken was tender and flavourful, and the rice wasn't too oily. 
One of the more affordable stalls at Senja Hawker Centre, Yong Feng Ji Chicken Rice is definitely value for money. If you're on an even tighter budget, try its minced chicken porridge (S$2.80).
What to order: Perfect chicken set menu (S$4.50)
5. Ba Fang Vegetarian by Just Green
Senja Hawker Centre, 02-15, 2 Senja Close
Open: Monday to Sunday (6.30am to 8pm)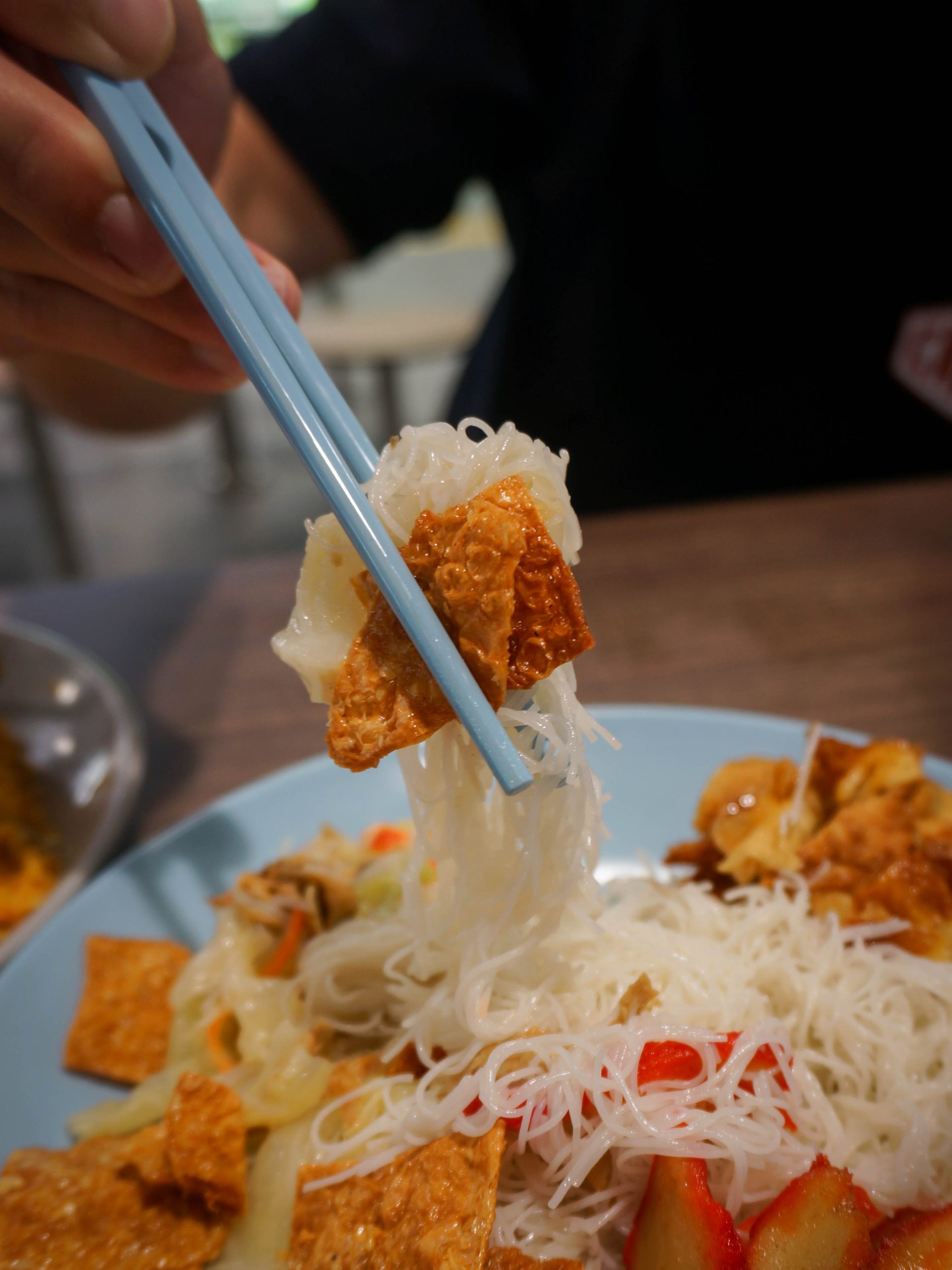 Ba Fang Vegetarian caught our eye when we saw an abundance of dishes lined up behind its display case. From eggplant drenched in gravy to curry vegetables, the stall had it all. 
We opted for the bee hoon set (S$3), which consisted of white bee hoon, tau pok (tofu puff), zai er (fried beancurd skin) and white cabbage. The bee hoon, though lacking slightly in flavour, was moist and served as a good companion to the other ingredients. 
Special mention goes to everyone's favourite part of the vegetarian bee hoon – the zai er. While the individual pieces given were a little small, the zai er was fried to a satisfying crisp and had a salty finish. We were resisting the urge to buy a full box of it. 
What to order: Bee hoon set (S$3), extra serving of zai er (S$1)
For more content on hawker centres, read about the launch of Bukit Canberra Hawker Centre and opening of Blk 216 Bedok Food Centre and Market.
You can book a ride to Senja Hawker Centre. 
---