20 Questions with up-and-coming pasta hawker Clarence Chooi of Nudedles.4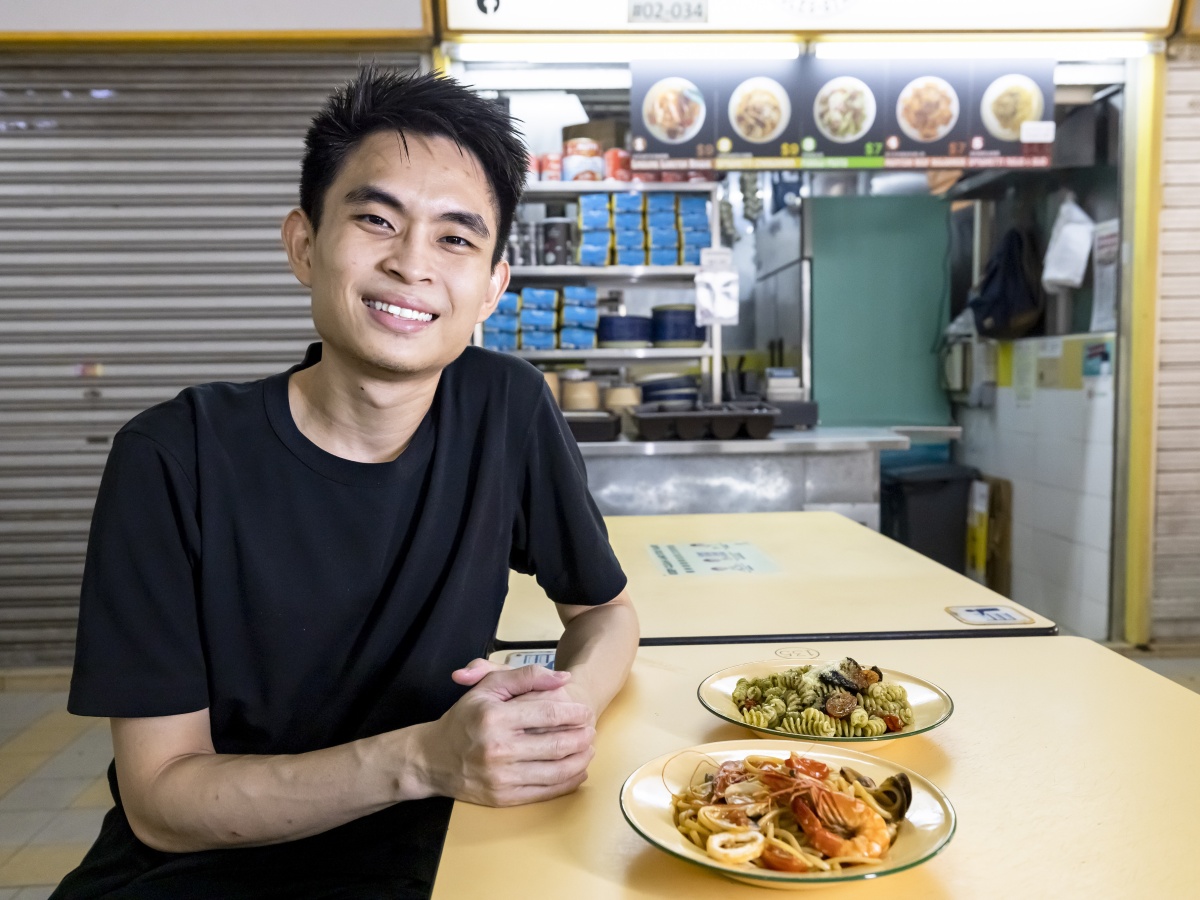 20 Questions is a HungryGoWhere interview series with the who's who of the F&B sector.

Italian pasta at Chinatown Complex Food Centre? It might seem an unlikely concept, given the area's elderly demographic who might be less familiar with such atas Western dishes.
But that gamble has paid off for chef turned hawker Clarence Chooi of Nudedles.4, a stall he started in December last year.
The 28-year-old chef has been making headlines for turning out consistently affordable yet ridiculously flavourful food. Prices for his pastas range from S$4.50 to S$9.
People might be surprised that Chooi didn't enjoy cooking at first, when he took up a Nitec course in Western culinary arts at the Institute of Technical Education (ITE) College West.
But everything changed after he underwent six-month internships at two-Michelin-starred modern British restaurant Jaan and the now-defunct Joel Robuchon Restaurant. 
After that, in 2013, he got the chance to train under the Institut Paul Bocuse programme, which accepts only a select few ITE students every year. As part of the programme, he worked at the Abbaye de Talloires restaurant in France for four months.
Most recently, he did a two-year stint as chef de partie at the Spanish eatery Olivia Restaurant & Lounge before taking the dive into the hawker world.
Earlier this year, the millennial chef made news for a month-long pop-up collaboration with Italian chef Mirko Febbrile, who worked at one-Michelin-starred restaurant Braci. Just 35 minutes after the pop-up opened, all 80 portions of pasta were sold out.
Today, Nudedles.4 has no shortage of customers, from the young CBD workers who've become fast friends with Chooi and readily tag him on Instagram, to curious old folks turned pasta converts, and even a customer who pens passionate poems about his pasta.
Despite all the media attention, Chooi comes across as the boy next door.
He's modest to a fault, dismissing his cooking prowess. "Honestly, I'm just throwing everything together," he jokes. 
He dreams of travelling to Italy one day to explore and sample its produce.
Most days, he toils alone. 
It's hard work, but his passion for the craft shines through. 
It's 3pm when we finally manage to find a pocket of time to speak to him. 
Over his lunch of fishball noodles, Chooi tells us how the last few years have been for him.
Here's an edited excerpt of our interview.


1. You made headlines for your recent pop-up with former Braci chef Mirko Febbrile in August. What was unique about that tie-up and the insights you gained from it?
He's the first one to try something like this, serving Michelin Italian handmade pasta at a hawker centre in Chinatown.  We make the pasta on-site. That was the base. We did linguine al pesto, ricotta and tomato cavatelli, rigatoni alla carbonara and pappardelle oxtail ragu. Every product was from his hometown in Puglia, from the oil to the flour.

There was quite an overwhelming response from the general public. Even my neighbours were quite receptive to the month-long pop-up, from start to end, asking if they could have a portion, too.

The biggest insight was that I could meet more Italian suppliers through Mirko's contacts. We brought in real Italian produce — it could range from olive oil, tomatoes to cheese, the basics of Italian cooking. 
Some suppliers don't really want to send to hawkers because we're small and don't have as much spending power. 
But some close one eye and support us. I don't use Mirko's name when I contact them. I say I'm running an Italian stall using quality Italian produce. I will introduce myself to them, let them know what I need, and where I am.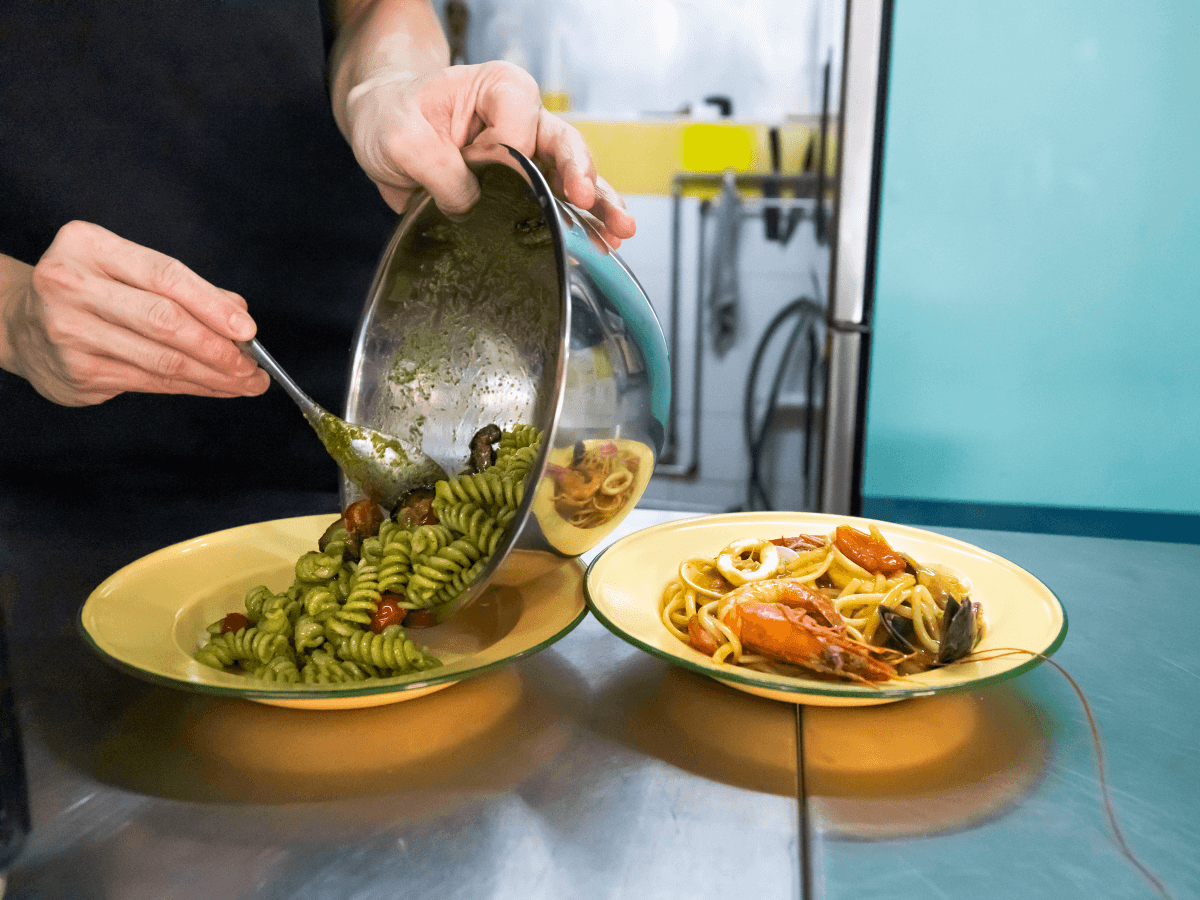 2. Did the queues surprise you?
It was crazier than usual. What surprised me was how early the first customer started queuing. On the first day of the pop-up, the first person came at 8.30am. (We open at 11am.) 
There was one lady who came four to five times. In my head, I was like: "Yeah, I know you like our food… but give (other) people some chance also, lah."
As the days passed, people started to come earlier and earlier. I think it's Singaporean kiasu-ness. We don't dictate what time the queue starts, but if they want to come early, we can't stop them. 
On the last day of the pop-up, someone queued from 6.30am.
3. What made you consider pursuing a career as a chef?
Actually it's a damn stupid story. I did my N Levels and I got four points, so I was choosing courses and someone told me: "Eh, if you do culinary, you have a good future. It's a skill you won't lose. You have it for life." I thought, why not?

So I enrolled in ITE College West, where I took up a Nitec course in Western culinary arts. I hated it for the first one-and-a-half years. Not hated, but I didn't really have the passion for it.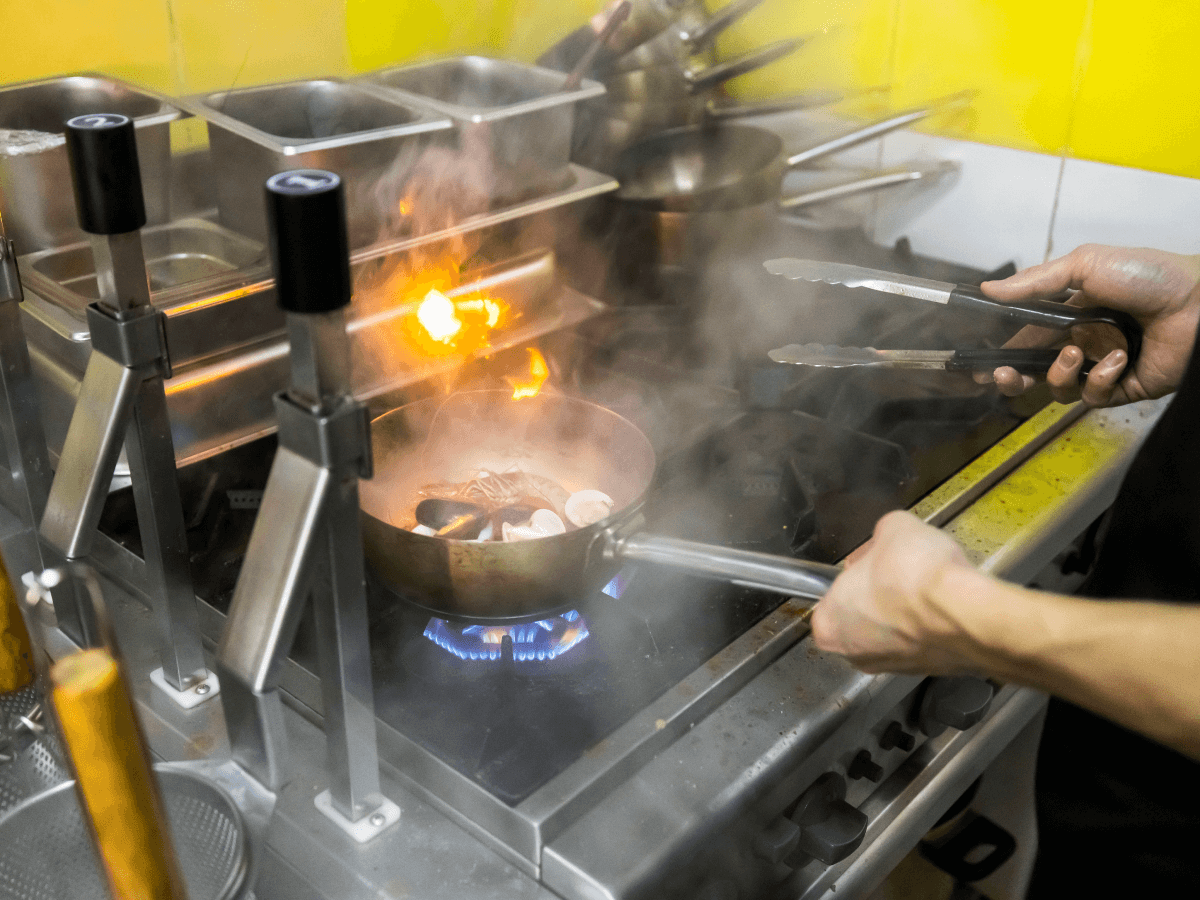 It was only when I underwent internships at Jaan and Joel Robuchon Restaurant that I realised that the culinary course was quite nice. 
I got to try a lot of exotic products like caviar, foie gras, at 18 or 19 years old. A lot of people don't get a chance to taste these, maybe only at a later stage in life when they have the spending power. I got to try them for free on a daily basis. 
That was what made me grow deeper into the culinary world — the endless amount of products you can taste and experience. For Asians, we're better with spices, the French are more attuned to their butter, cream; we are exposed to different ingredients altogether.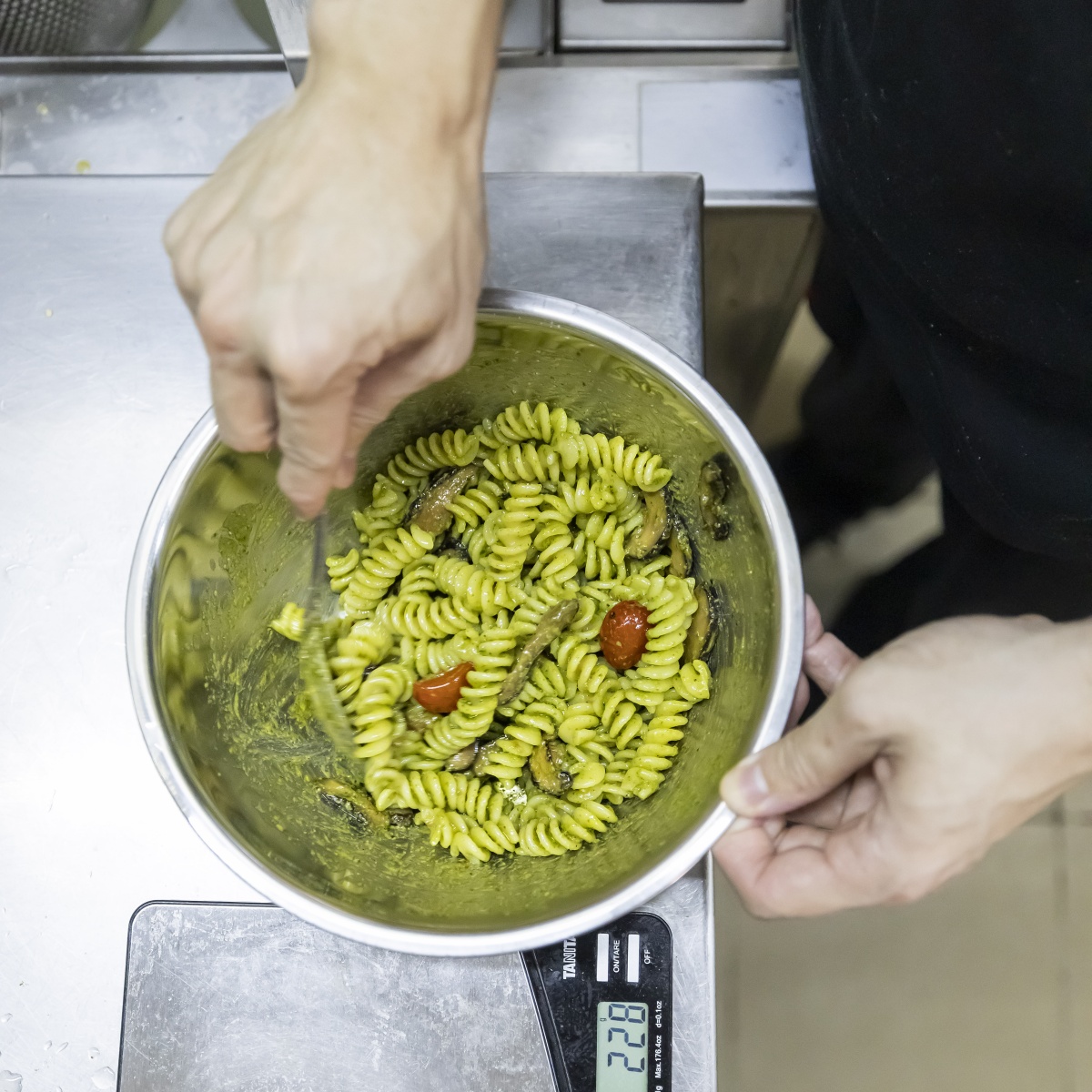 4. What was the biggest challenge of transitioning from fine dining to the hawker trade?
I have more responsibility but more liberty to do whatever dishes I want. In a restaurant, I am always following someone else's recipe. Here, I can come up with whatever recipe I want and I get to cook what I want, instead of cooking someone else's dishes.

The most recent fine-dining restaurant I worked at was Olivia. I left in February 2021, and took eight to nine months to do my business, set up my hawker stall. The biggest challenge for me was to churn out proper recipes, not only for me to follow but for my future employees to follow.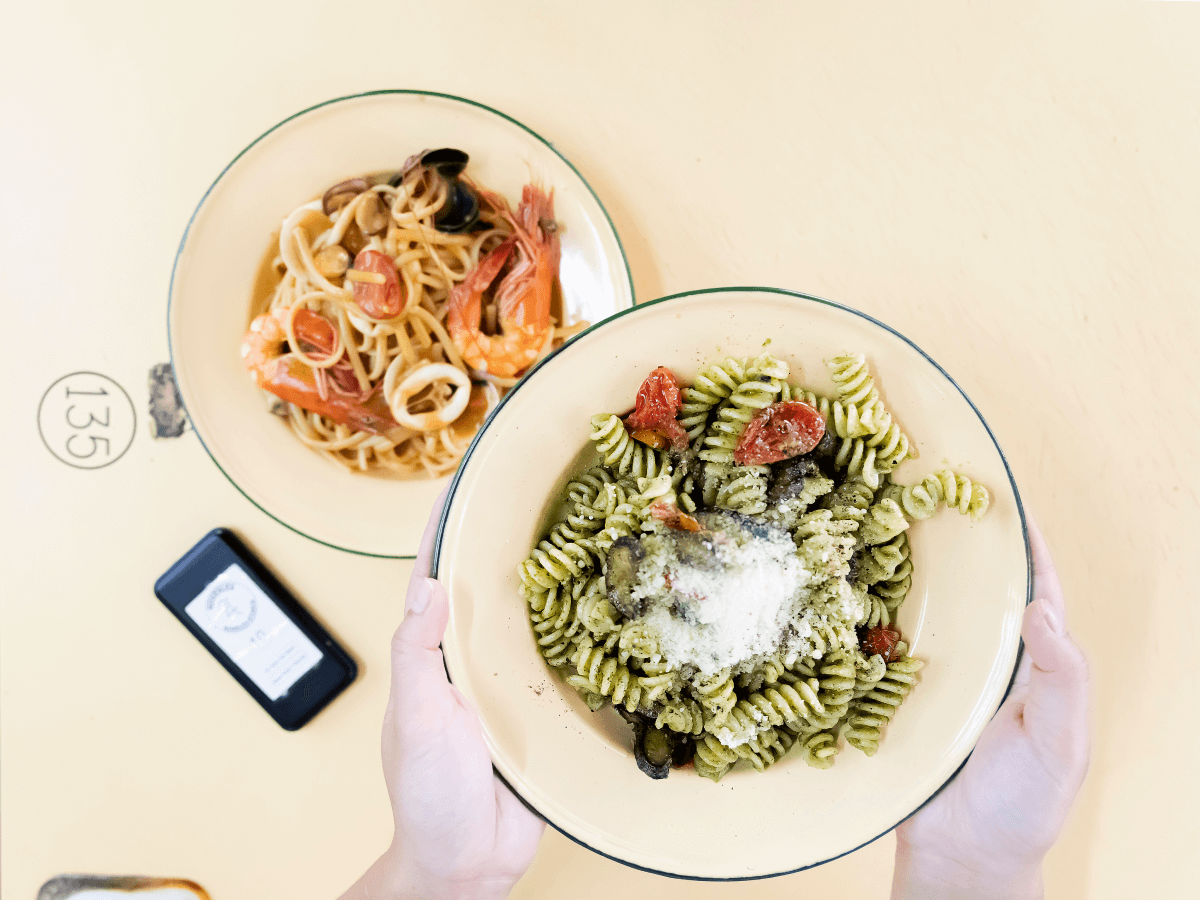 5. Having straddled both, which do you prefer? 
I would say being your own boss or a hawker is better, but at the same time, you also have more responsibilities. You have to make sure to pay suppliers on time, pay bills, pay rent. 
These are things nobody will tell you that you need to do. You just have to experience it for yourself.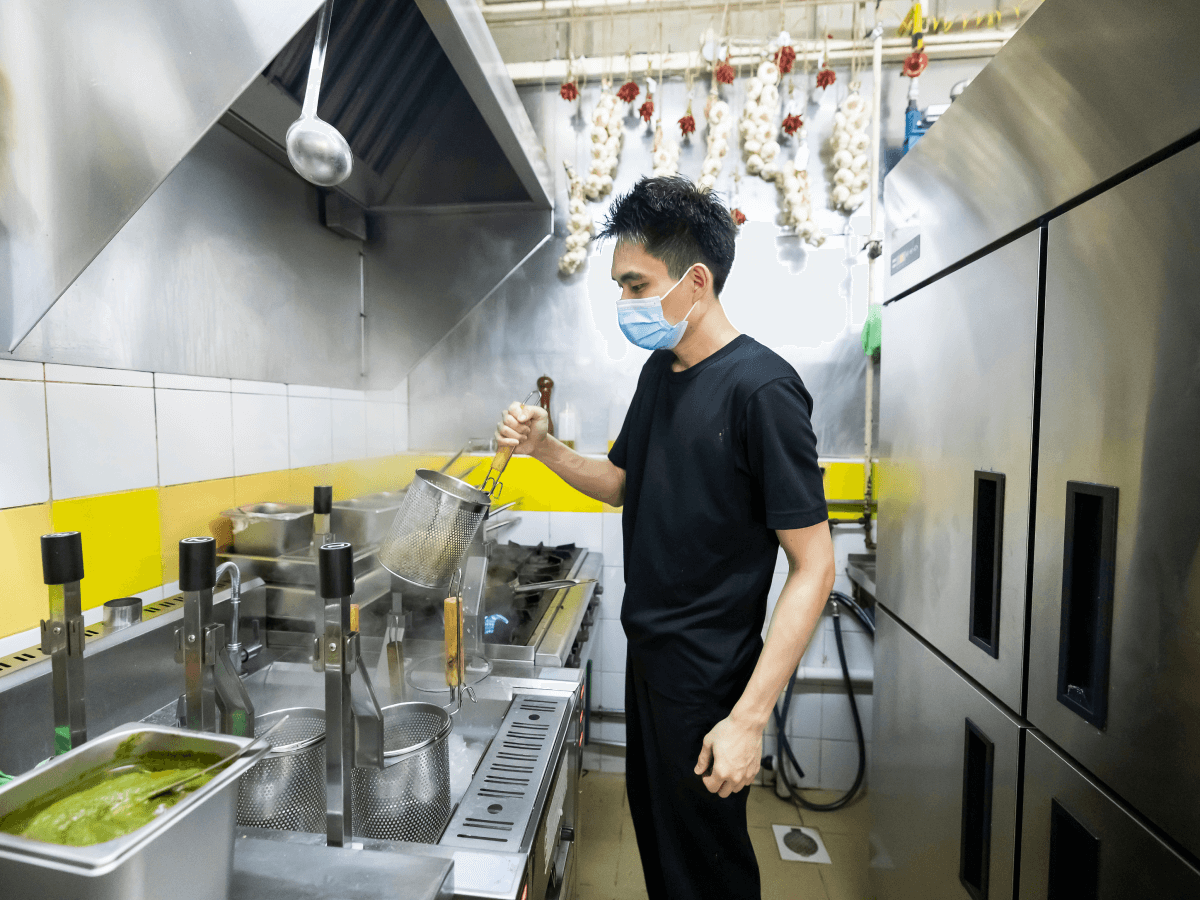 6. What's the story behind the name Nudedles.4?
I've always wanted to open a pasta-based stall. I've always been selling pasta from day one. I sat down with myself and said: "If I want to sell pasta, I must sell pasta. I don't want to break away from that."
In Singapore, we lack affordable pasta at good prices. The older generation will look at the menu and say they don't know how to eat pasta. So I'm trying to bridge that gap for them and for everyone. I had a regular customer who's 60, 70 years old, and she just likes to come back to my stall to eat the lobster bisque. 
For me, it's the satisfaction — I can impact an elderly person's life by introducing pasta to her.

As for the name, Nudedles was created using two words: Nude and noodles. By itself, noodles are naked, plain, ordinary. I had this mission to sort of dress it up with a sauce or various ingredients. 
And I just like the number 4.
7. Best-sellers at Nudedles.4 — and why're they so good?
It depends on the trend. For the first three months, I was selling 90 per cent lobster bisque every day.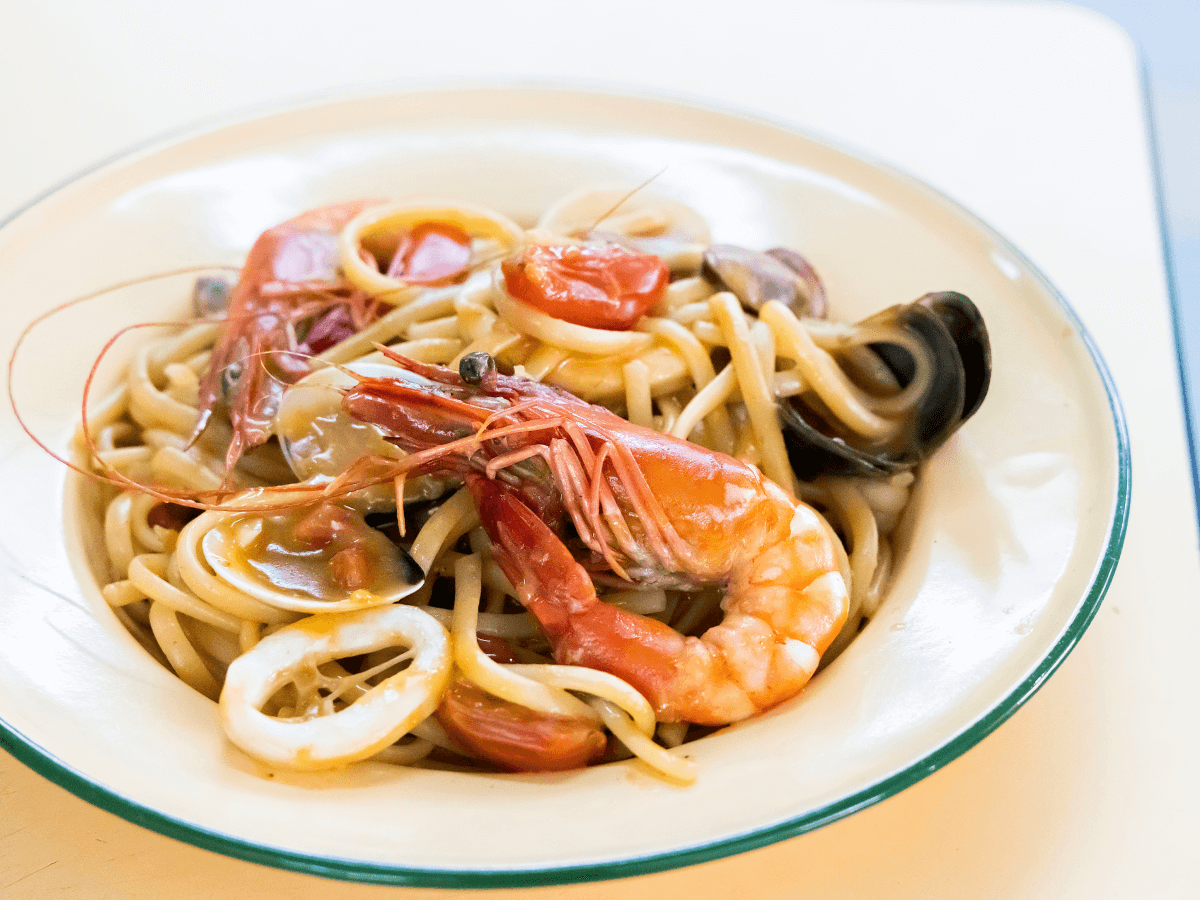 Now it's leaning to the lighter stuff, the pesto, and something more meaty, like beef bolognese.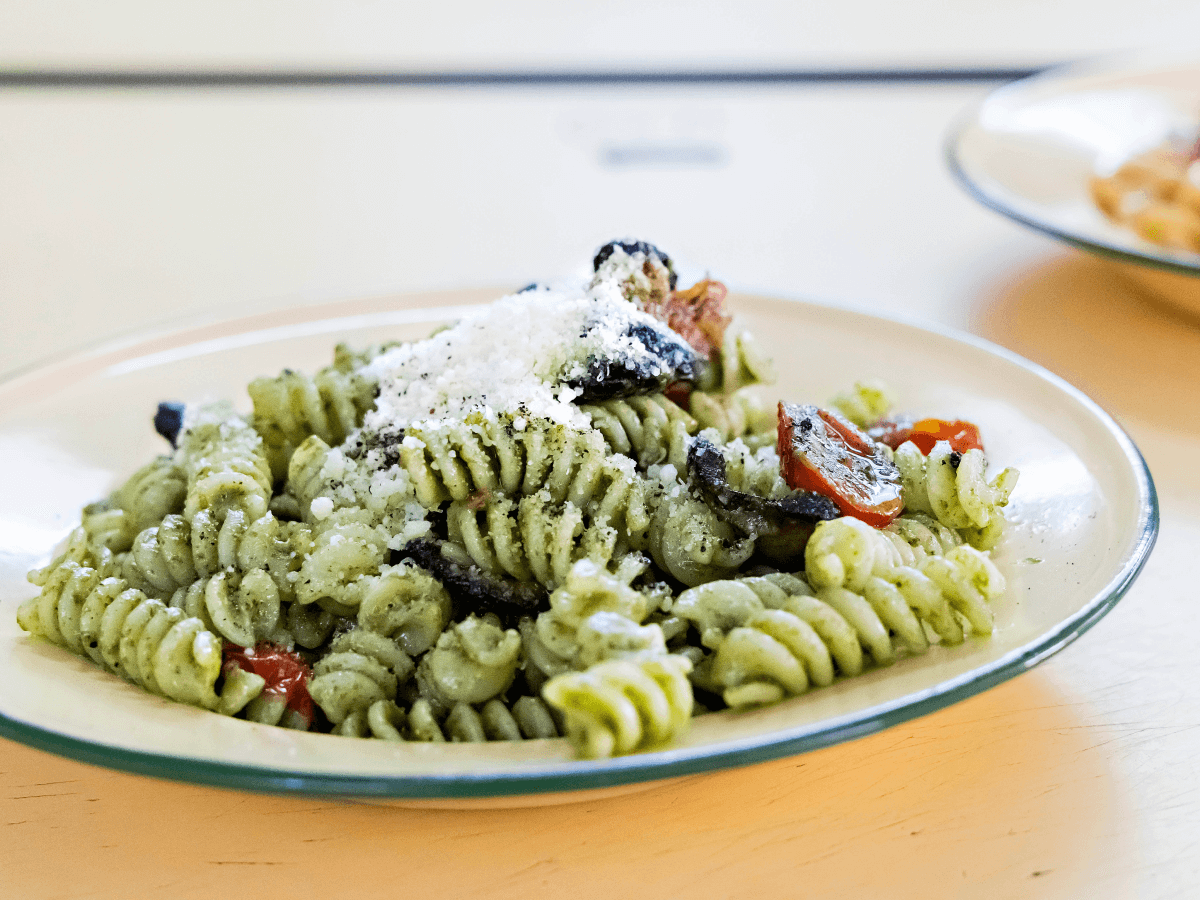 8. How would you define yourself in three words?
I'm easygoing, hard on myself, and ambitious.

To open an Italian stall in Chinatown takes quite a lot of ambition.  
Before this, I went to various hawker centres like Amoy. I did my research and found that Chinatown Complex Food Centre has one of the better crowds for lunch and for office crowds. 
When I was working at Olivia nearby, I used to frequent this food centre for lunch thrice a week, so I got to see how the crowd was like. Pre-Covid, the situation was that you could never get a table here. I guess it's a good spot. It's something familiar and there's so much food.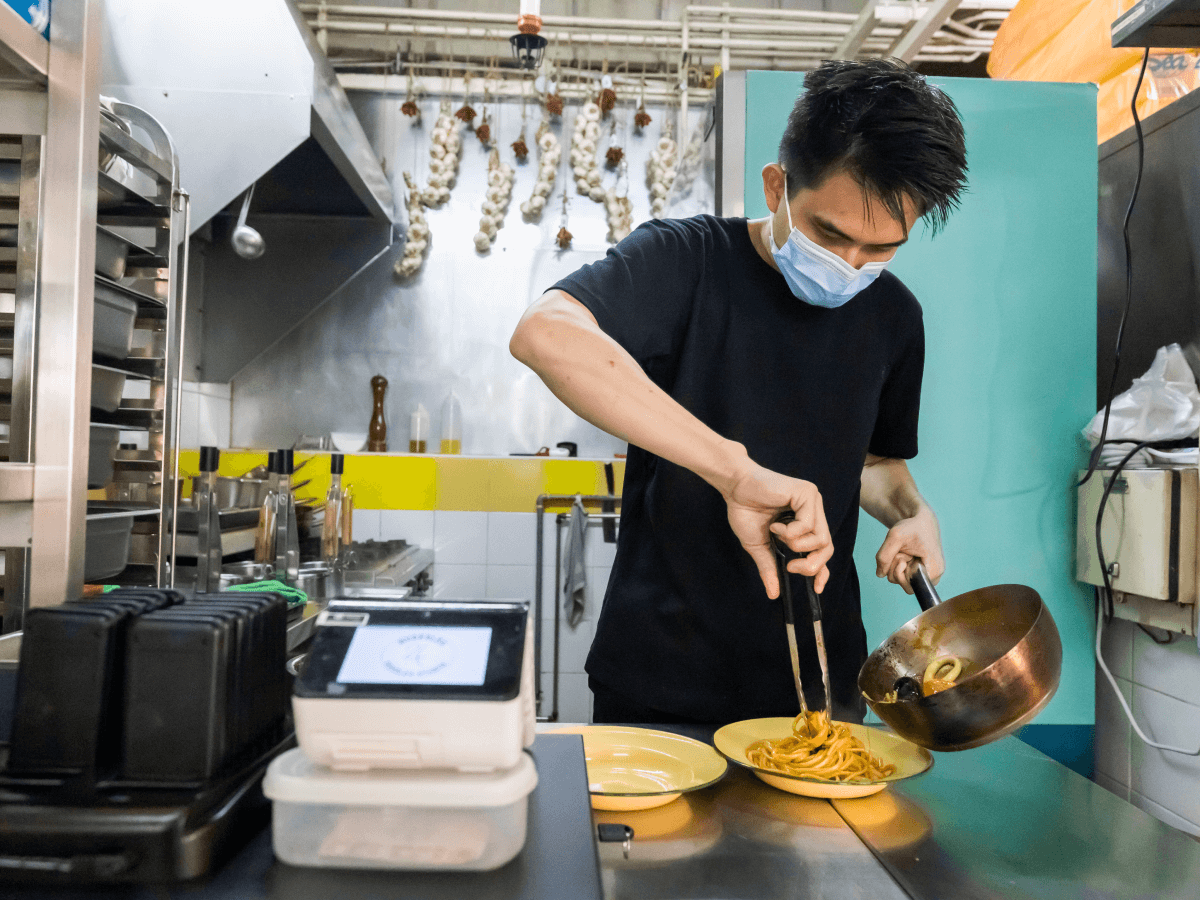 9. What's your favourite aspect of being a chef?
Being able to eat good food! 
It's something you can buy with money, but at a young age, you don't have spending power, unless you're from a rich family. 
So I guess it was a really good start to my culinary career. I got exposed to many expensive ingredients, especially from France, from meats to seafood to some things I've never seen in Singapore, like old pigeon, yellow chicken and langouste.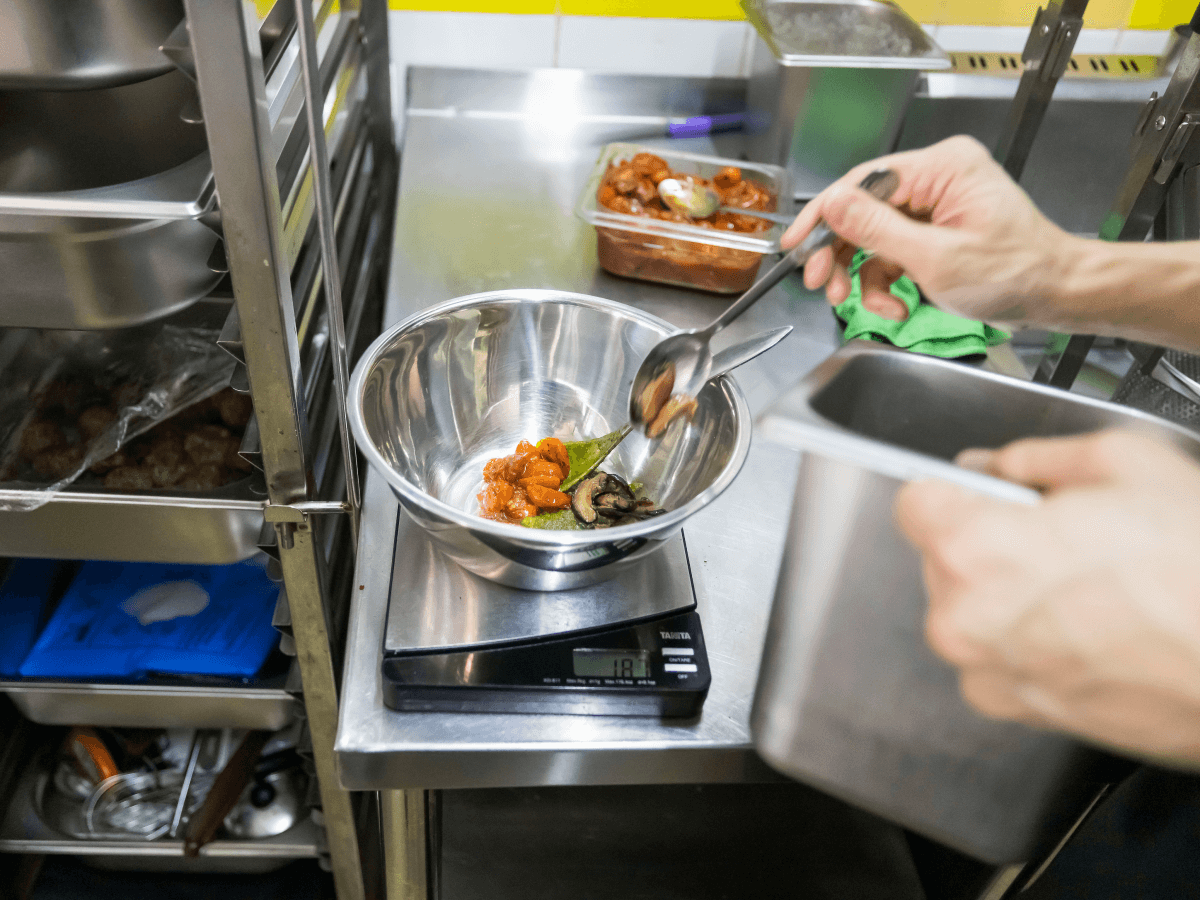 10. And least favourite? 
The hours. But I still think it's one of the most honest jobs in the world. Food makes people happy, or angry.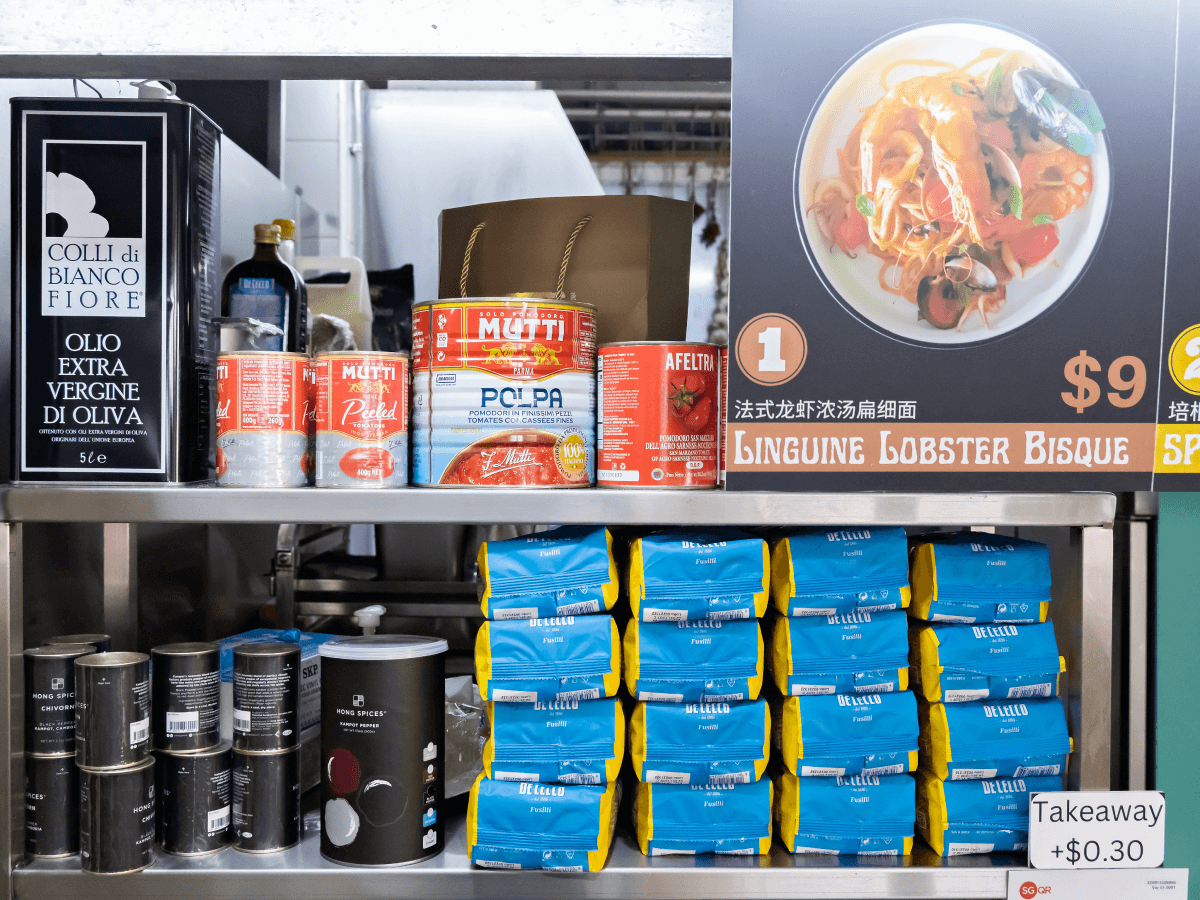 11. What's the nicest thing a customer has said to you? 
I have a few Chinese-speaking customers who went from "don't know how to eat" (in Mandarin) to "very delicious". It made me quite happy. Satisfaction was guaranteed. I wasn't expecting it from them.
12. And the worst? 
It's not really the worst, but it's funny. 
I happened to be browsing our Facebook page when I saw that someone said Pastamania cooks their pasta better. 
I just thought: "Okay lor." Everybody has their own tastes and preferences. 
I wasn't too hung up about it, because at the end of the day, it's just one customer who complained about it, not multiple or thousands of customers. Just take it with a pinch of salt, see whether or not I need to make any improvements.
13. Who's your culinary idol?
If you ask me if there's someone I'd like to emulate, I'd say nobody. I don't have any culinary idol that I'm a die-hard fan of or that I follow. 
The culinary scene is quite broad, so I told myself that there's no point to learn from just one person. Best if I learn from as many chefs as I can. 
I don't just learn about culinary techniques, but values like professionalism, how you conduct yourself in the kitchen. Every chef has a good repertoire of knowledge — whether or not I want to acquire that knowledge from them is a different story.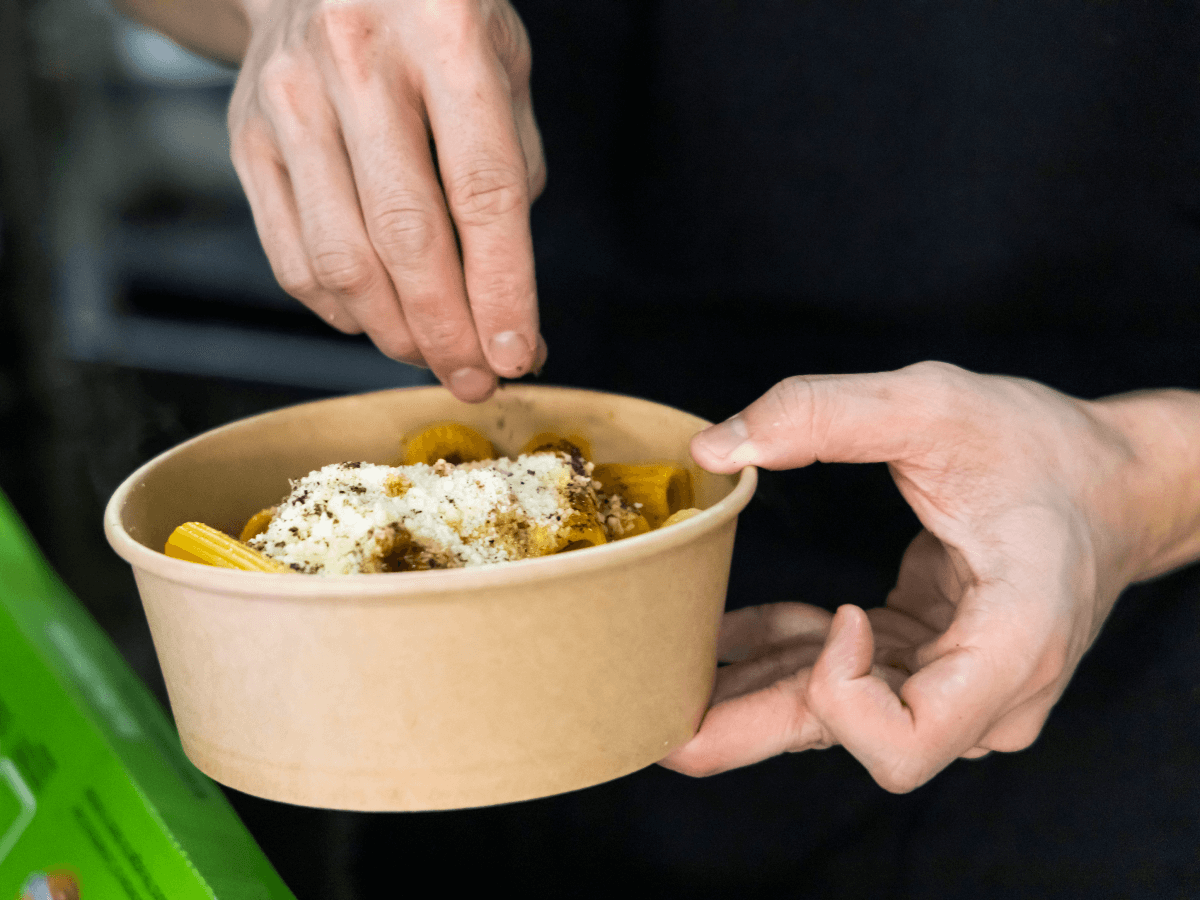 What I learnt from Mirko? He's a chef of a different calibre, a Michelin chef. I can't compare; he's so far ahead. 
But the best thing I learnt from him was how to do things the traditional way, but the traditional way might not always be the right way. At the end of the day, I'm still serving 90 per cent Singaporeans. But taste buds are always changing, and maybe even the aunty and uncle might want something different.
14. If you could eat only one dish every day, what would it be — and why?
Hokkien mee at Bukit Batok, quite close to where I live. Yesterday, I had hokkien mee. 
I love noodles in general. Even now, (when I'm talking to you), I'm having fishball noodles.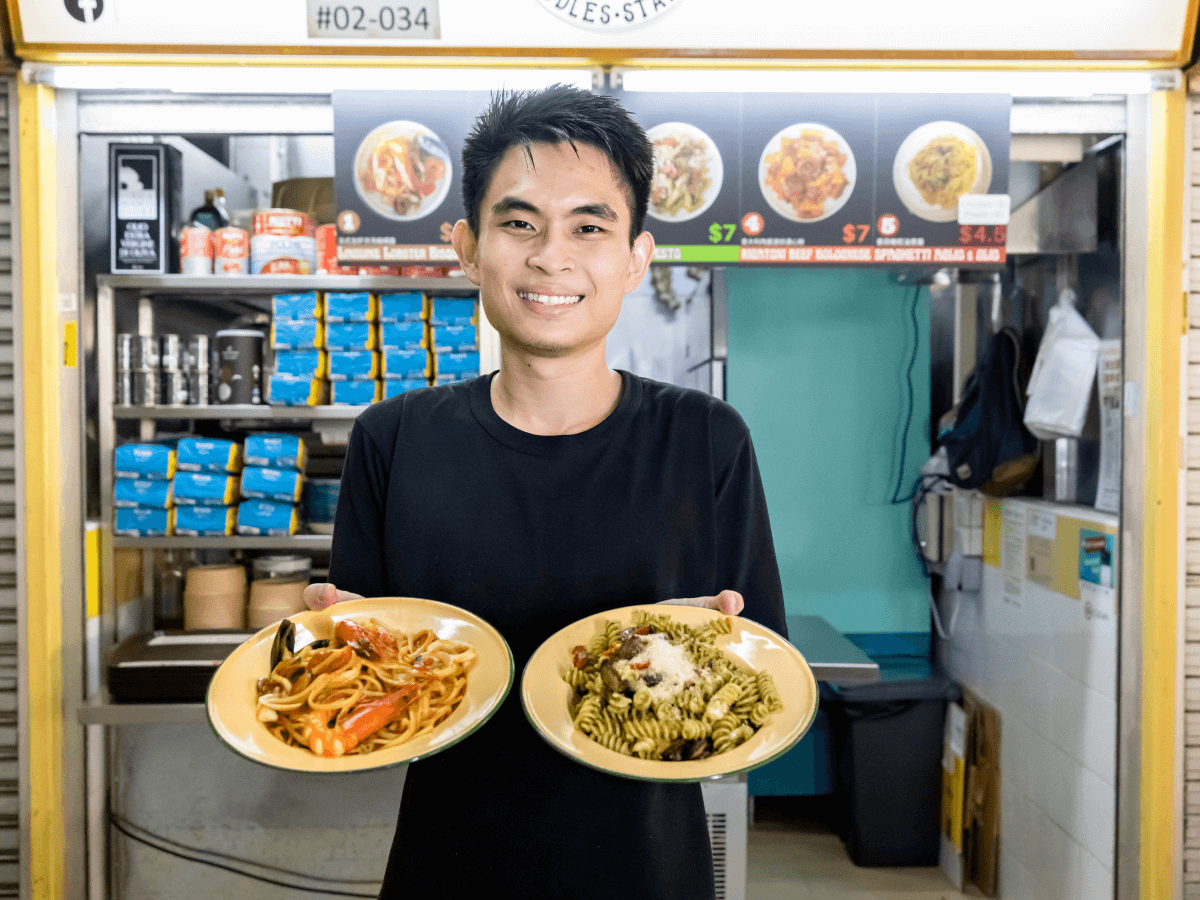 15. What does a day in your life look like?
On a normal work day, I usually wake up at 7am. It depends on how much there is to do for the day. Prep work is until 11am, and then I open.

From 11am till after I finish the lunch crowd, I won't do any prep. 
From 2pm onwards, I can start to slowly clean the stall and prep. Right now, I try to end at about 6.30pm and spend some time with my parents for dinner. My mum usually cooks steamed fish and minced pork with tofu, and a small plate of veggies, like kailan with oyster sauce or ladies' fingers with light sauce. 
At night, I'll do the business stuff. Because I have different forms of payment, I need to make sure all the payments are accounted for. My girlfriend helps me with Instagram because she's the more creative one. For me, I'm cooped up here (at the stall) doing the preparation, so I have no time.

Normally, I close on Mondays, but I'll still be back at the stall doing preparations for the next day. So not really a rest day. It's more like the day when I wake up late.
16. What's one dish you'd like to attempt, but haven't?
So many! I have a list of dishes that I want to try. I want to try handmade gnocchi, cacio e pepe, another cheese-based dish. Another one would be a cold pasta salad.
17. What do you do on your days off? 
During my last holiday in May, I went to France and London with my girlfriend. 
We spent our time touring, visiting Buckingham Palace in London. For France, it was more about nostalgia and just to take my girlfriend around.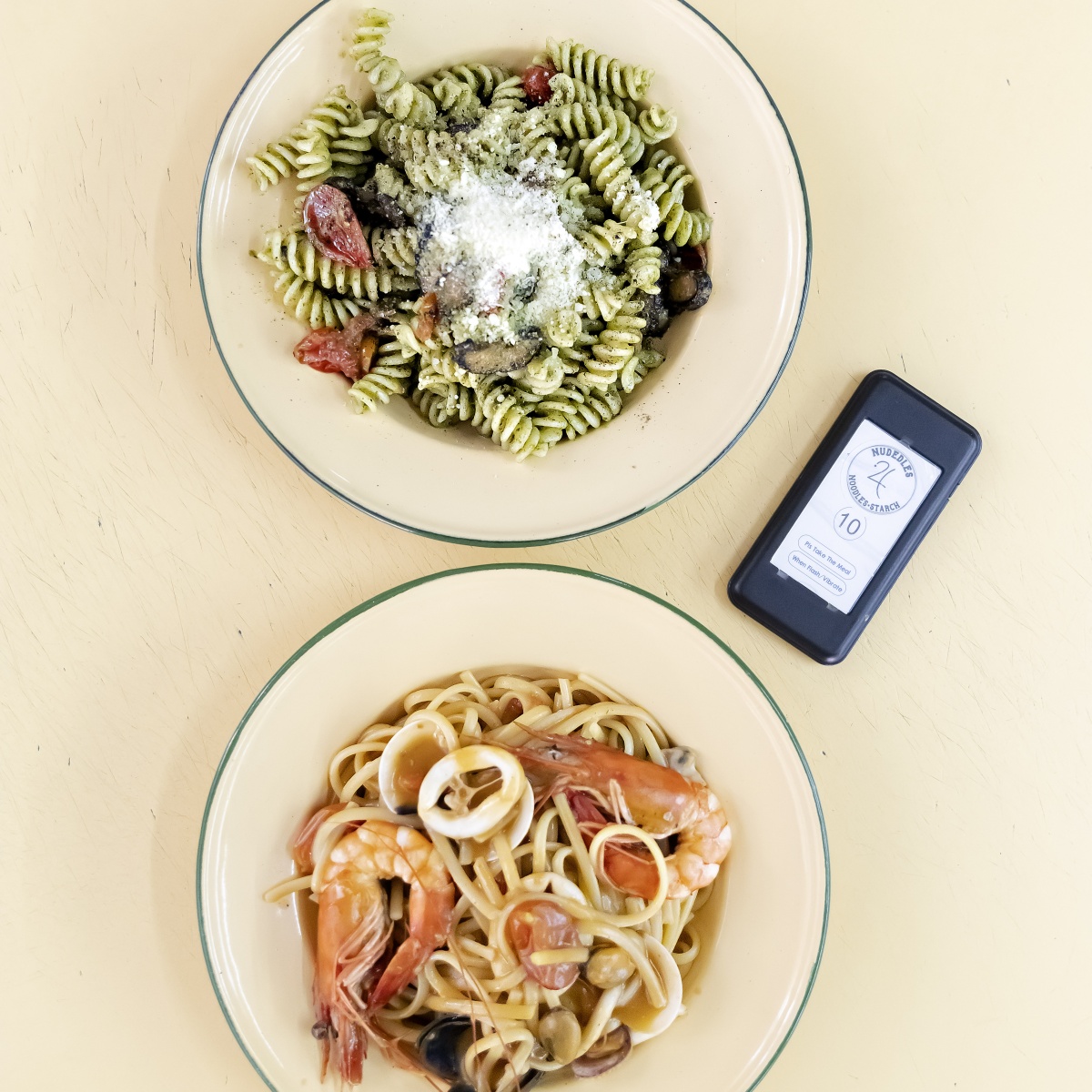 18. Three things you can't live without? 
Food, drive. When you're at different stages in life, your needs change and your drive also changes. Now I'm doing this, of course I can do it. But whether or not I can do it to sustain the family, then it's a different thing, so I must change the focus.

And the third one is sleep.

Last night, I slept around 4am. I was busy churning out some new recipes. Normally, I sleep around 1am. 
At night, I usually play games with my friends, just to talk to them and destress. I guess that's an important part of my day. I get to work, have dinner with my family, and spend some time with my friends.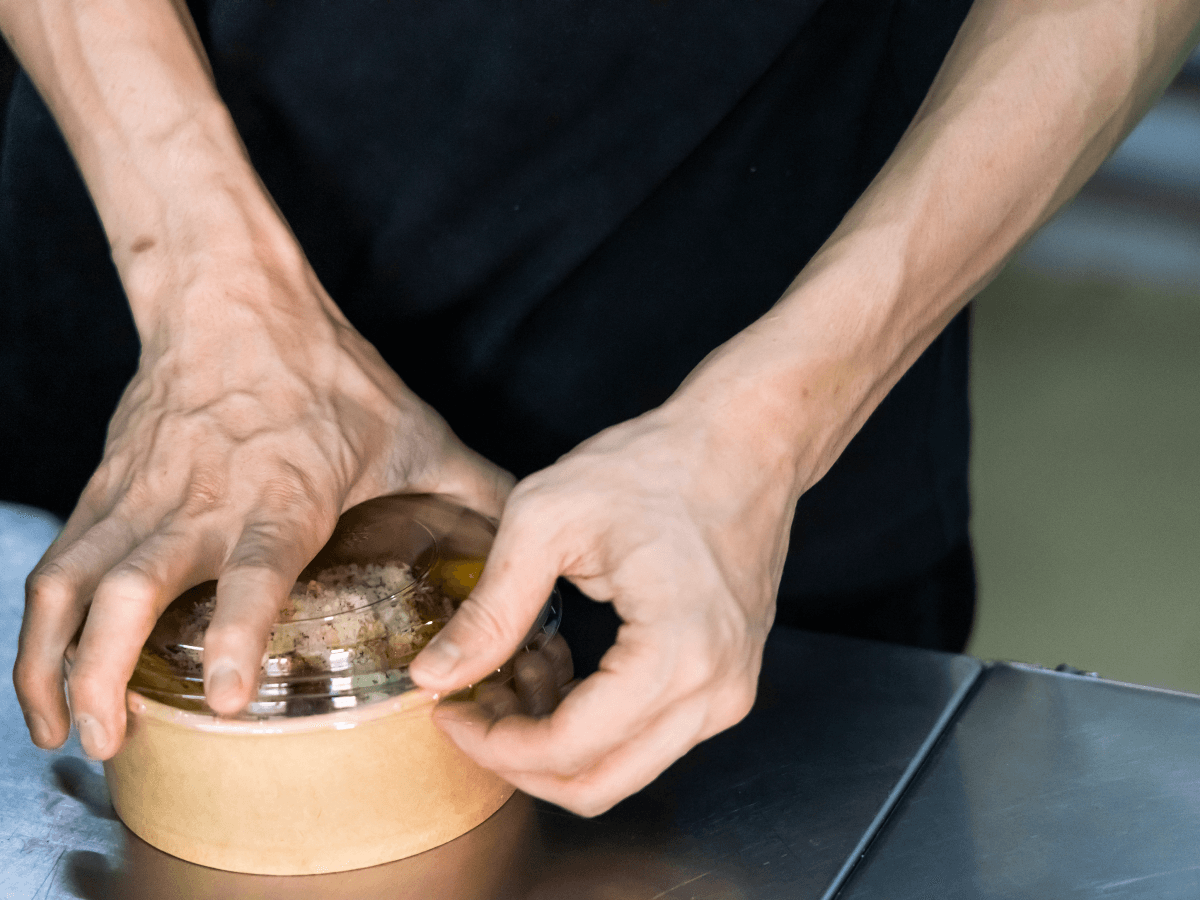 19. Best advice you've received?
Get good. When you're playing a game like League of Legends, the person is telling you to become better; don't be such a noob.
20. What's next for you and Nudedles.4?
For the time being, I want to settle down in Chinatown until I hit a year here. I want to see if I have the capability to expand to other corners of Singapore, to the east, west or north.
Location is not a challenge because there's always space available. Finding staff will be the biggest issue. As long as you're willing to learn, I'm open to hire.

I'm also busy designing some new items for the menu. There'll be a special of the month, new flavours like cacio e pepe and arrabbiata. I want to do these two, as a lot of people have been asking for them.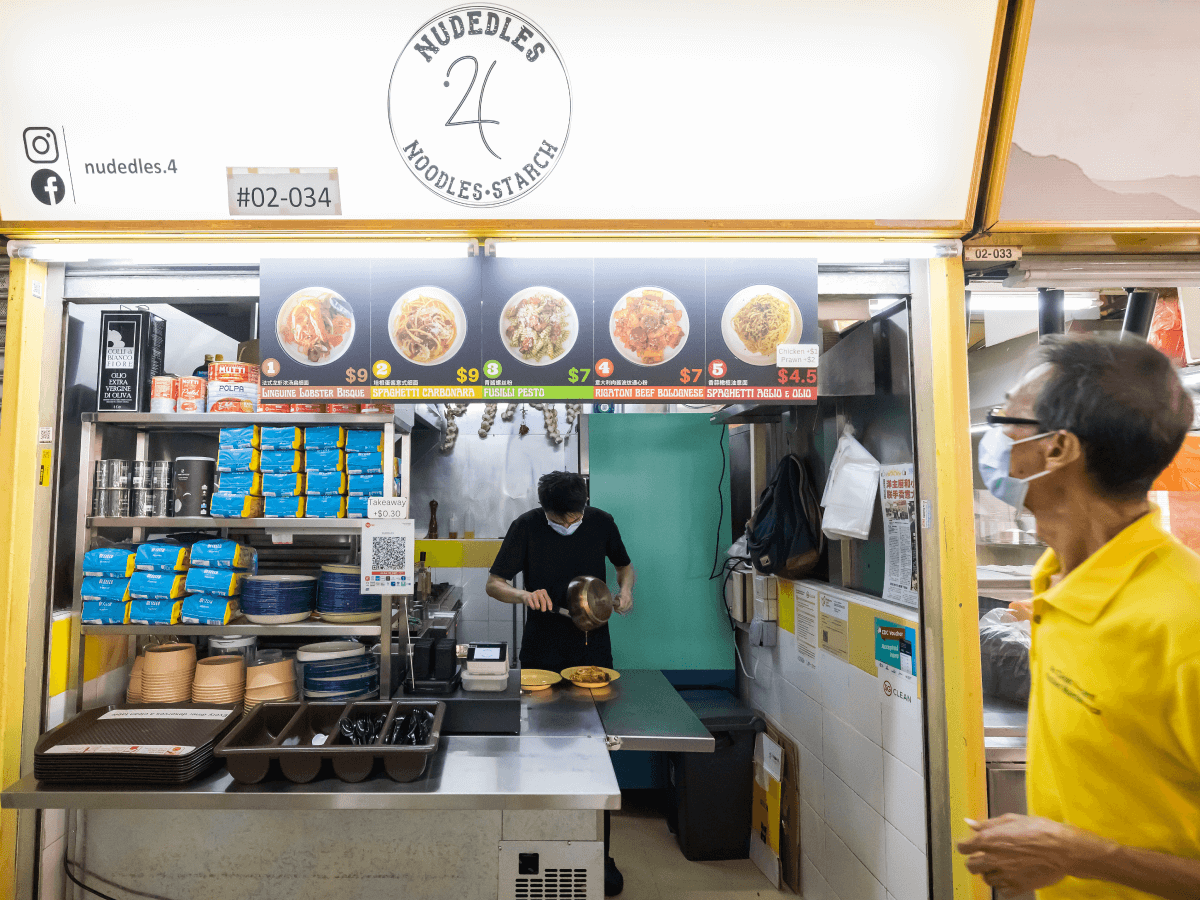 Now I have a professional designer to help me design a new logo, too. 
The creative team from the pop-up offered to help with that. On my part, I'm not so creative, but for them, they have the time to brainstorm and draw up something.

No harm to change, to try something new.

Nudedles.4 is on the GrabFood delivery service. You can also book a ride there.

Chinatown Complex Food Centre, 02-034, 335 Smith Street
Nearest MRT station: Chinatown
Open: Tuesdays to Sundays (11am to 7pm, or until the food sells out)
Chinatown Complex Food Centre, 02-034, 335 Smith Street
Nearest MRT station: Chinatown
Open: Tuesdays to Sundays (11am to 7pm, or until the food sells out)