10 eateries in Ang Mo Kio for mouthwatering food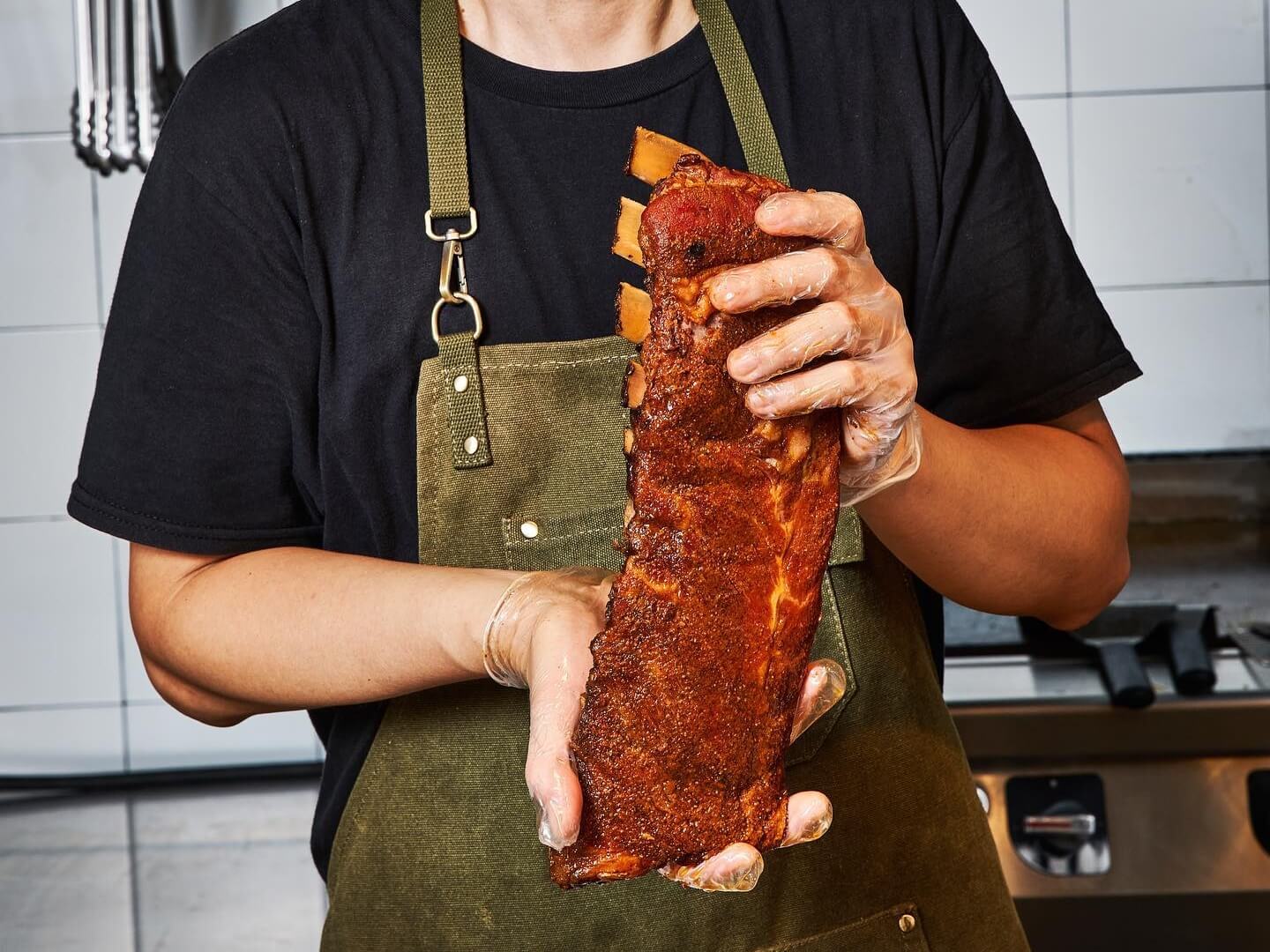 Developed in the 1970s, Ang Mo Kio may come across as just another mature estate. But things are changing across the town, with new cycling paths in the works and a vibrant food scene.
There's plenty to munch on, including Thai and Japanese cuisine. Here are 10 eateries that are worth your attention.
1. Social Smoker
2 Jalan Leban
Nearest MRT station: Mayflower
Open: Wednesday to Sunday (5pm to 10pm)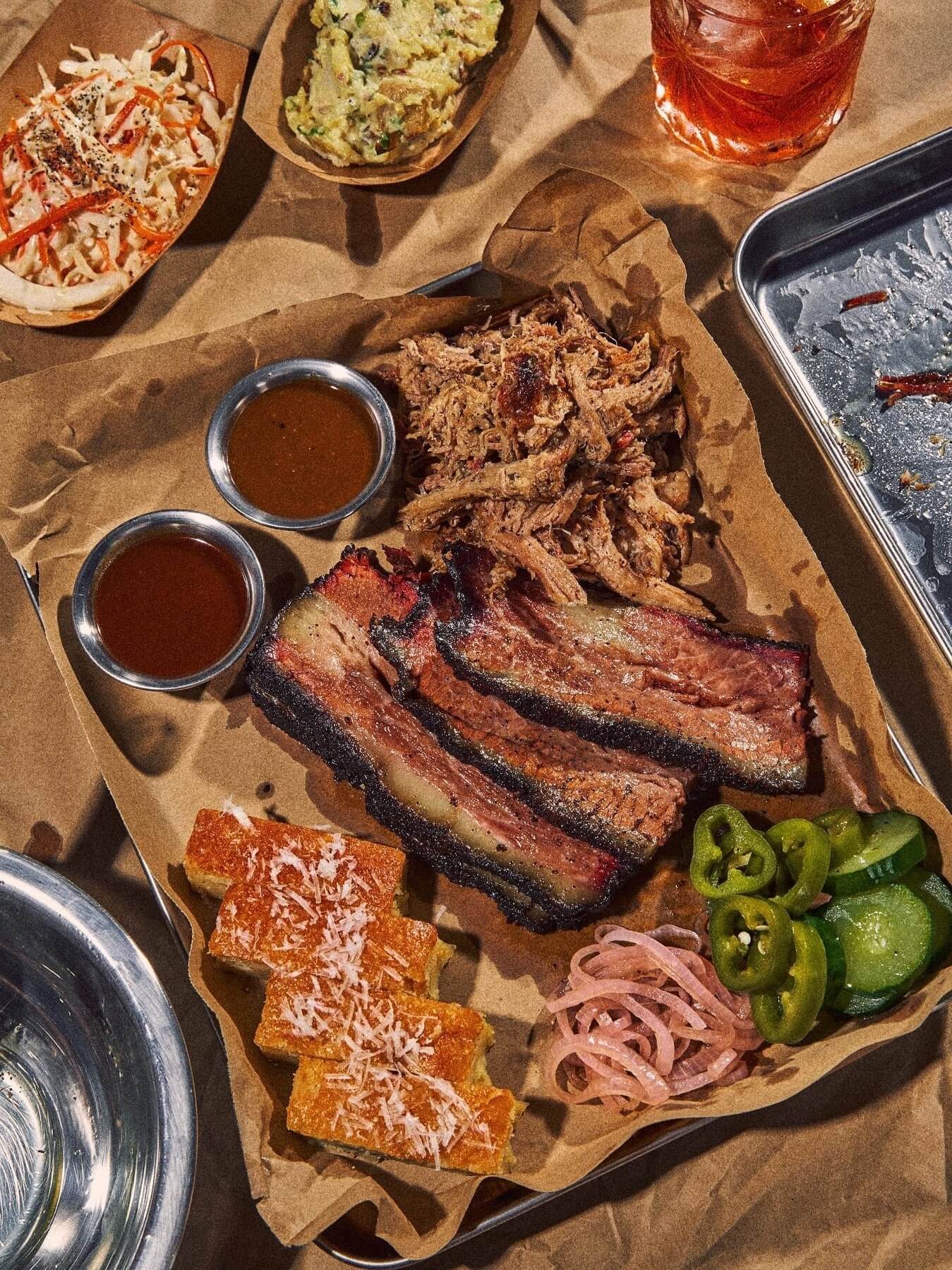 American-inspired barbecue smokehouse Social Smoker began operating in April. The menu was formulated by three individuals. Pitmaster Neo Chee Yong learnt smoking skills from his mentor in San Francisco and joined forces with two other chefs, Emil Ess and Kevin Tan. Ess and Tan worked at renowned restaurants such as Zen, a ​​three-Michelin-starred establishment.
Along with two other chefs, the team of five prepares the wood-smoked meat platters. Aside from smoked meats, Social Smoker makes Filipino-inspired cornbread bibingka, which has a different texture from traditional cornbread.
With a smokehouse in the heartlands being such a rarity, seats fill up quickly here, so it's best to make a reservation.
What to order: USDA beef brisket (S$14 per 100g), St Louis pork ribs (S$9 per 100g), cornbread bibingka (S$5), smoked banana tart (S$10)
2. Casuarina Bistro
132 Casuarina Road
Nearest MRT stations: Lentor and Mayflower
Open: Tuesday to Friday (5pm to 12am), Saturday and Sunday (11.30am to 2.30pm, 5pm to 12am)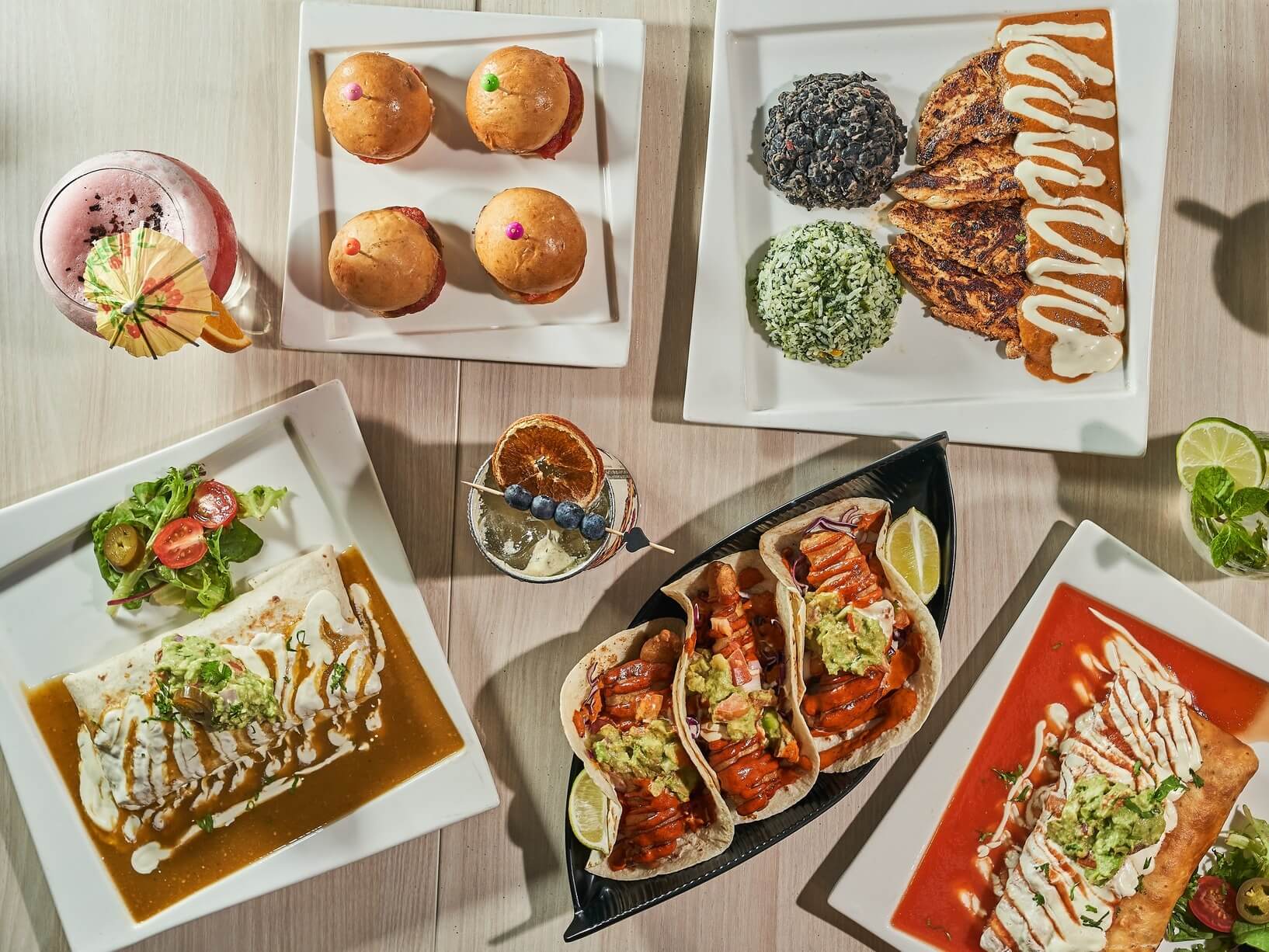 Two stores from the famous Casuarina Curry restaurant is Casuarina Bistro, a bar that offers Mexican food. The menu includes the gamut of Mexican staples such as tacos, burritos, quesadillas, and enchiladas (tortillas filled with cheese or meat and served with chilli sauce).
One of its signature dishes and fan favourites is the taco de pescado fish — battered fish served with red cabbage, pico de gallo (a type of Mexican salsa), avocado, and chipotle mayo in a flour tortilla.
The restaurant also has pasta and pizza options if you're looking for even more variety. It also has a wide selection of alcoholic beverages to complement your meal.
What to order: Taco de pescado fish (S$19.90), chicken quesadilla (S$19.90)
3. Raku Inu Bistro & Bar
7 Ang Mo Kio Street 66, 01-17
Nearest MRT station: Yio Chu Kang
Open: Tuesday to Sunday (11.30am to 10.30pm)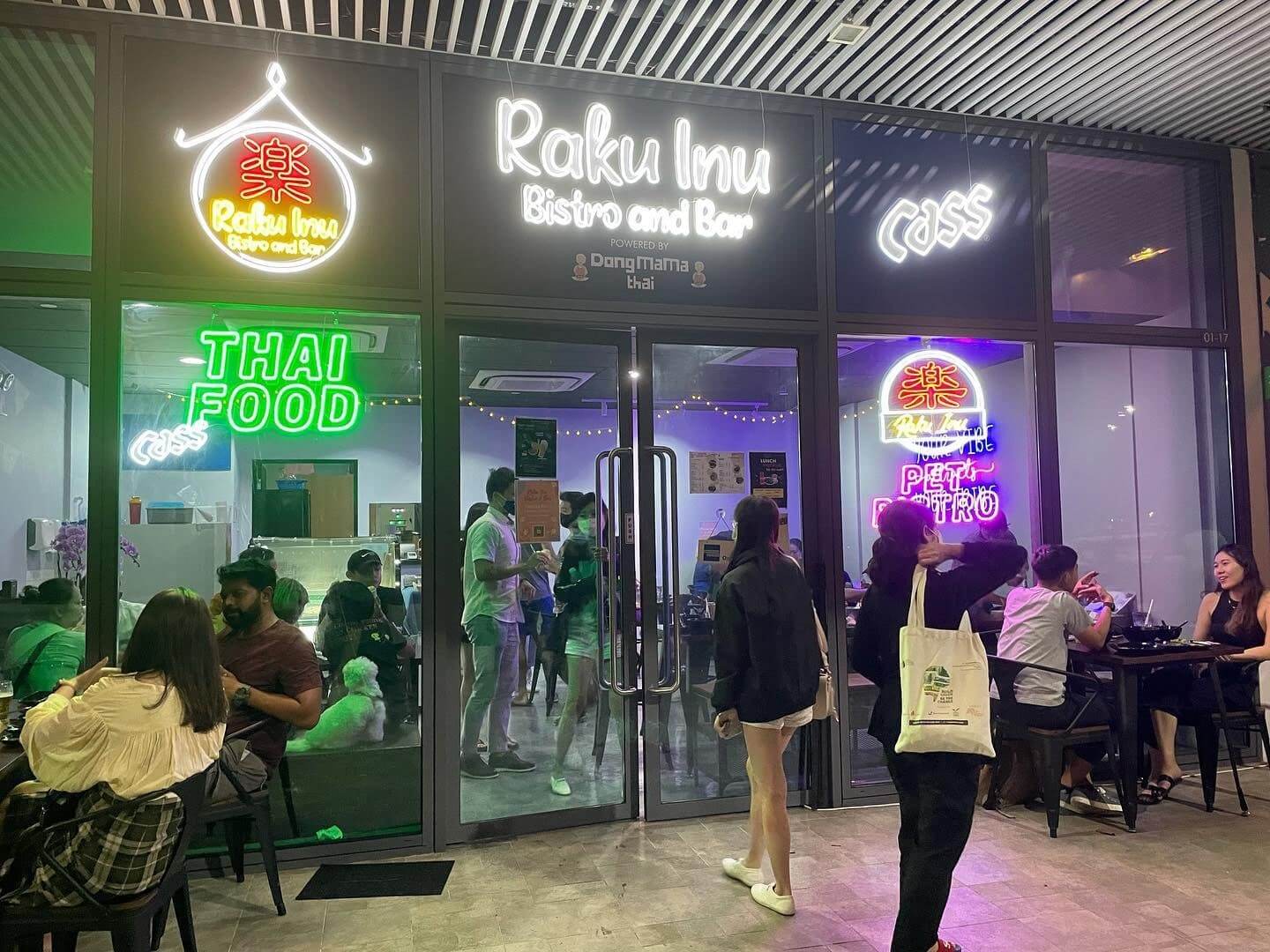 At Raku Inu Bistro & Bar, you'll find delicious, authentic Thai food. It's also pet-friendly, so you can take your furry friend along.
A great start to your meal would be with moo ping — marinated pork skewers that are juicy and savoury. For mains, go for classic Thai dishes such as pad thai (Thai stir-fried noodles) and basil pork. If you're trying to beat the heat with spicy Thai food, cool down with refreshing iced Thai milk tea.
What to order: Moo ping — pork skewers (S$7.50), clear tom yum seafood soup (S$10), pad thai (S$7)
4. Monday Coffee Bar
421 Ang Mo Kio Avenue 10
Nearest MRT station: Ang Mo Kio
Open: Monday to Friday (8.30am to 6.30pm), Saturday and Sunday (9.30am to 6pm)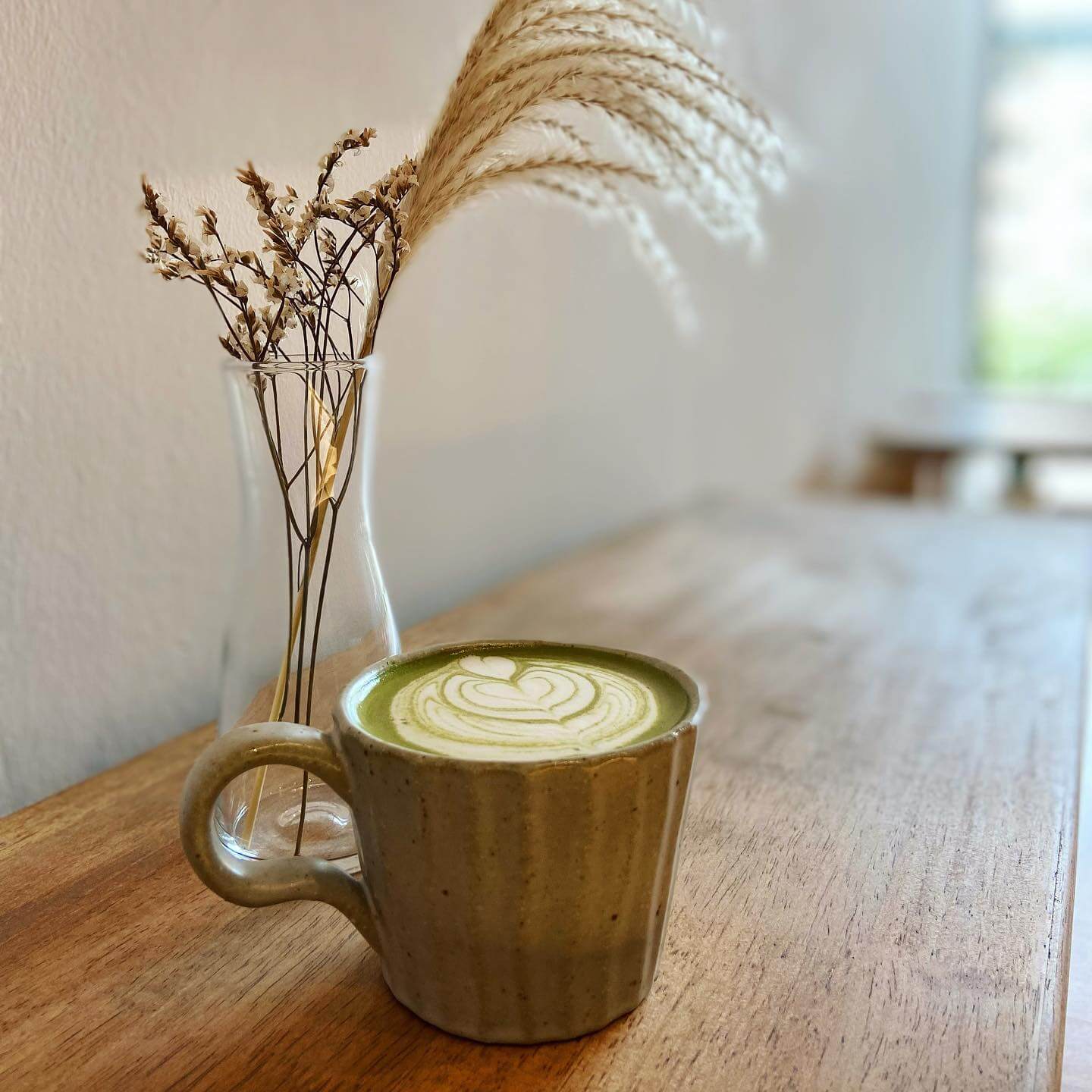 Monday Coffee Bar is a small, quiet and minimalistic cafe you'd want to visit if you're looking to escape the crowds. The wooden furniture, warm tones and white walls lend a calming feel to the space.
Unwind with a sando (Japanese-style sandwiches) and a cup of coffee, or choose from a selection of pastries and cakes for a quick midday snack.
What to order: Iced yuzu sencha (S$4), genmaicha latte — green tea combined with the nutty taste of roasted brown rice (S$4.50), smoked chicken sando (S$7.50), luncheon tamagoyaki sando — luncheon meat and Japanese rolled omelette sandwich (S$6.50)
5. Fat Boss Waffles and Ice Cream
407 Ang Mo Kio Avenue 10, 01-753
Nearest MRT station: Ang Mo Kio
Open: Monday to Wednesday (5.30pm to 11pm), Thursday to Sunday (11.30am to 11pm)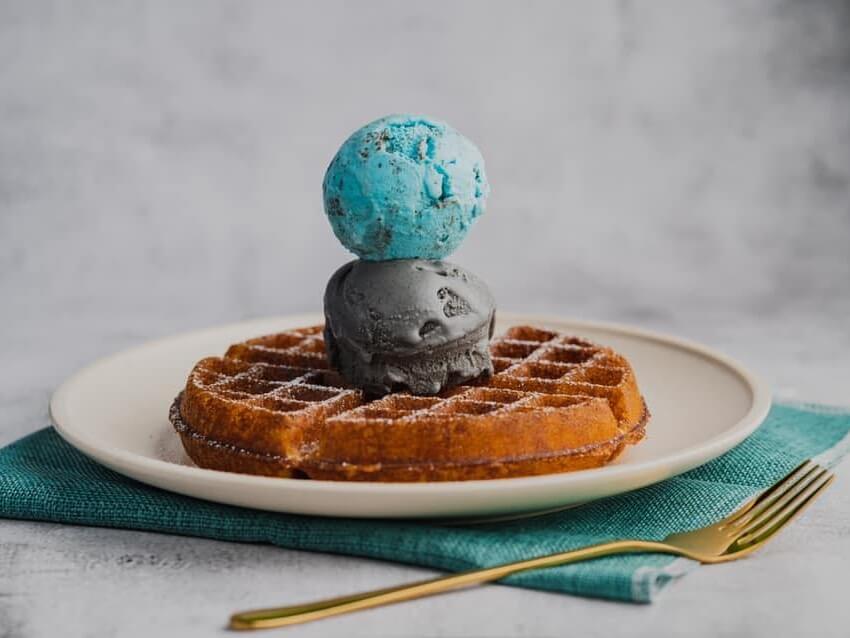 Close to 409 Ang Mo Kio Market and Food Centre is this hidden gem. Apart from ice cream and waffles, the cafe sells Korean dishes such as chicken kimchi stew and ginseng chicken soup.
Everything you want from a good waffle can be found here, with its crispy exterior and fluffy interior. What's more, Fat Boss Waffles and Ice Cream has three types of waffles: Classic, pandan and nian gao — sweet glutinous rice cake (S$5.50 each). It also has charcoal cones and waffle cone bowls if you prefer.
What to order: Ice cream waffle set — classic waffle with two scoops of ice cream and one hot or cold tea (S$12.90), pandan waffle (S$5.50), classic (S$4.20)
6. Ember Charcoal Grill
332 Ang Mo Kio Avenue 1, 01-1881
Nearest MRT station: Ang Mo Kio
Open: Monday to Friday (12pm to 10pm), Saturday and Sunday (10am to 10pm)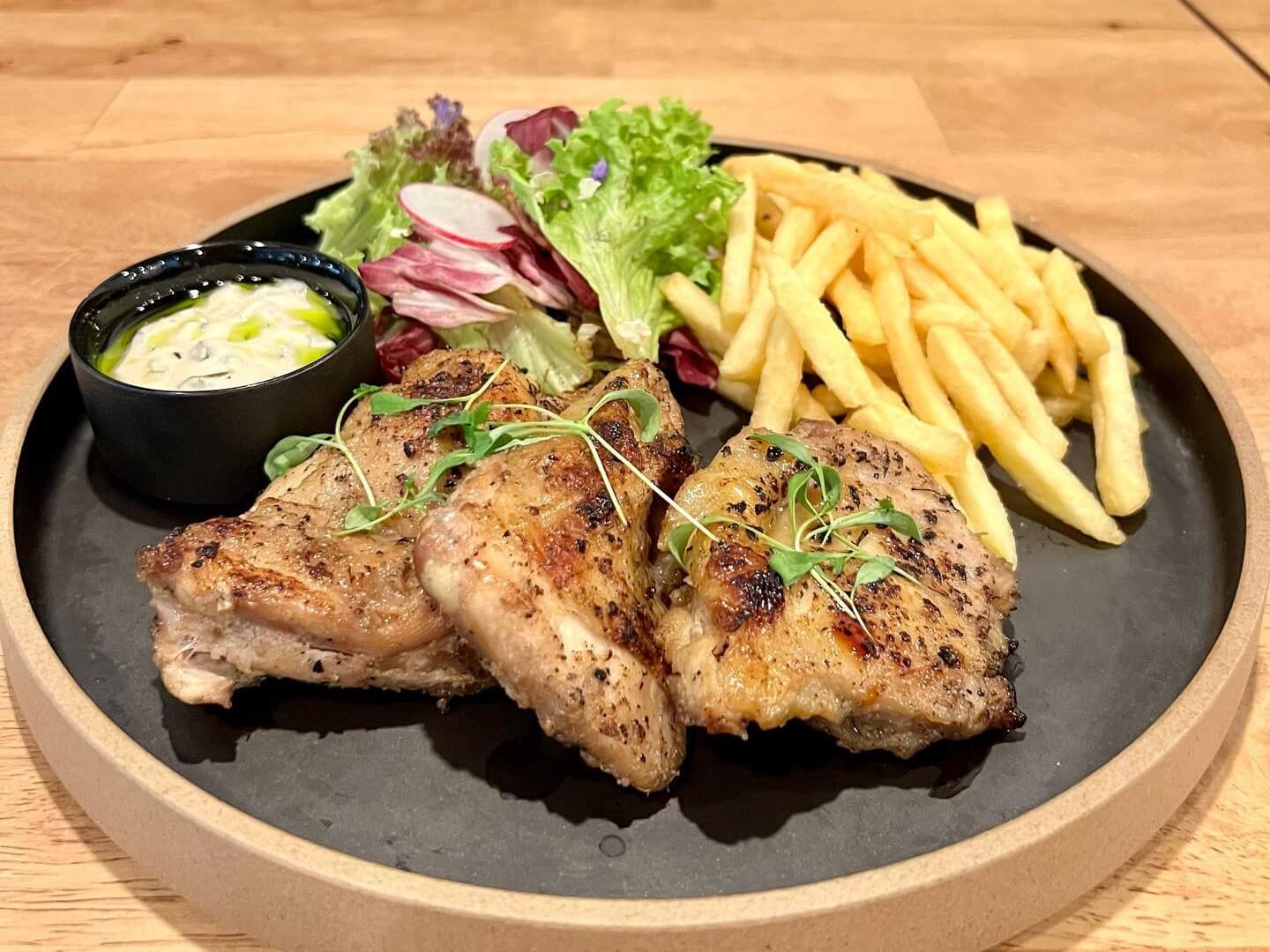 Ember Charcoal Grill replaced The Workbench Bistro's space, offering high-quality Western food in the neighbourhood.
It offers an extensive menu, uses charcoal for grilling and serves less common condiments. These include Sarawak black pepper sauce, and miso and kombu butter.
It also differentiates itself by serving premium Duroc pork — a grain-fed Spanish pig that's hormone-free.
What to order: Blue-ginger-roasted boneless chicken leg (S$16.90), silver fern grass-fed striploin (S$25.90), creme brulee waffle (S$15.90)
7. Yahava KoffeeWorks
Entrepreneur Centre, B1-02, 50 Tagore Lane
Nearest MRT station: Lentor
Open: Monday to Sunday (9am to 6pm)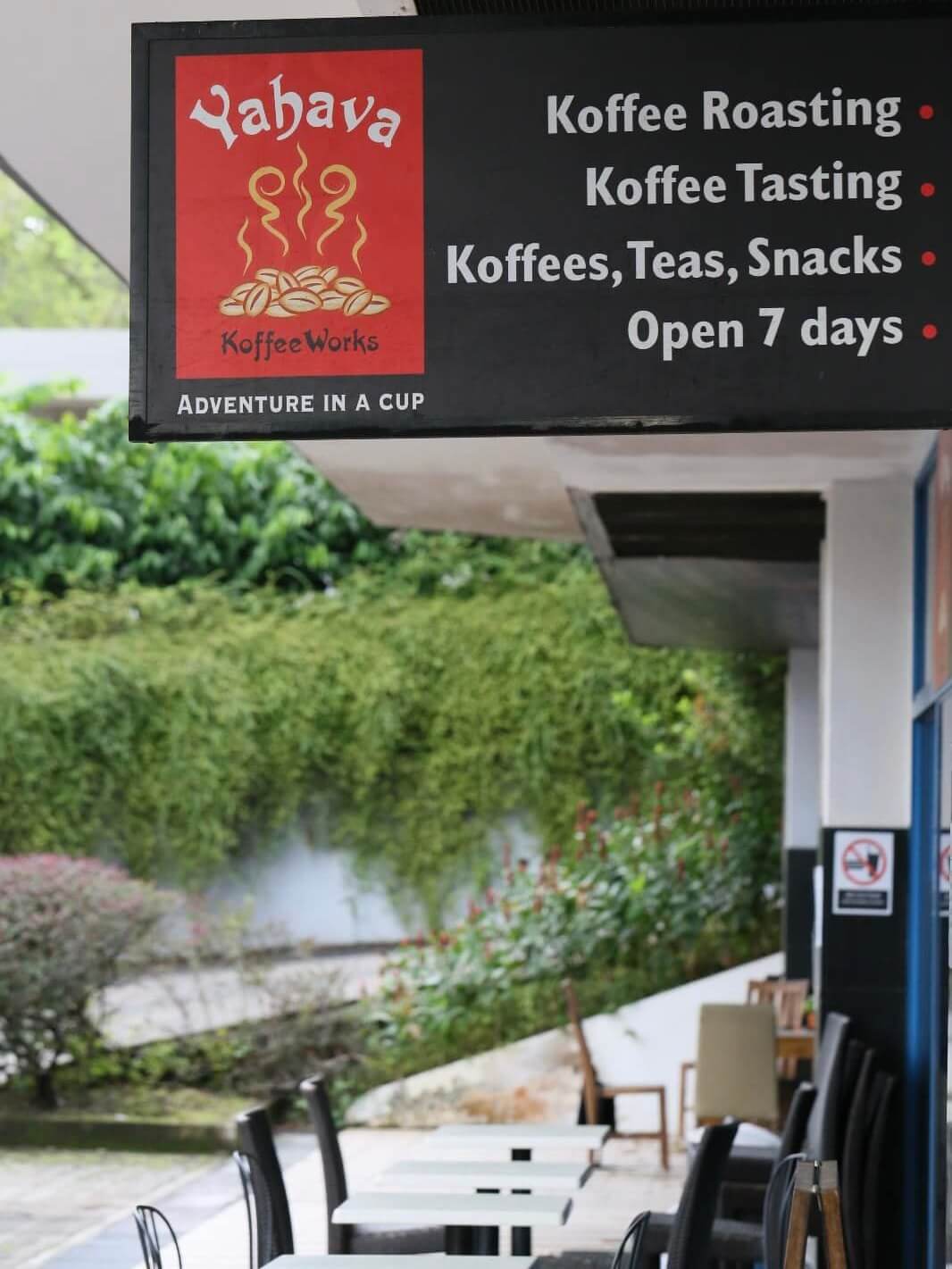 Yahava KoffeeWorks is a quaint coffee spot for your caffeine fix. In addition to being coffee experts, Yahava offers barista-training courses for coffee enthusiasts who want to learn the art of coffee brewing.
If you're looking to take home some premium coffee beans, head to its online store, which offers coffee beans sourced from countries such as Ethiopia, Brazil and India.
What to order: Flat white (S$5), cappuccino (S$5)
8. Tamako Meal
128 Casuarina Road
Nearest MRT station: Lentor
Open: Tuesday to Thursday (11.30am to 2.30pm, 6pm to 9.30pm), Friday and Saturday (11.30am to 2.30pm, 5pm to 10pm), Sunday (11.30am to 2.30pm, 5pm to 9.30pm)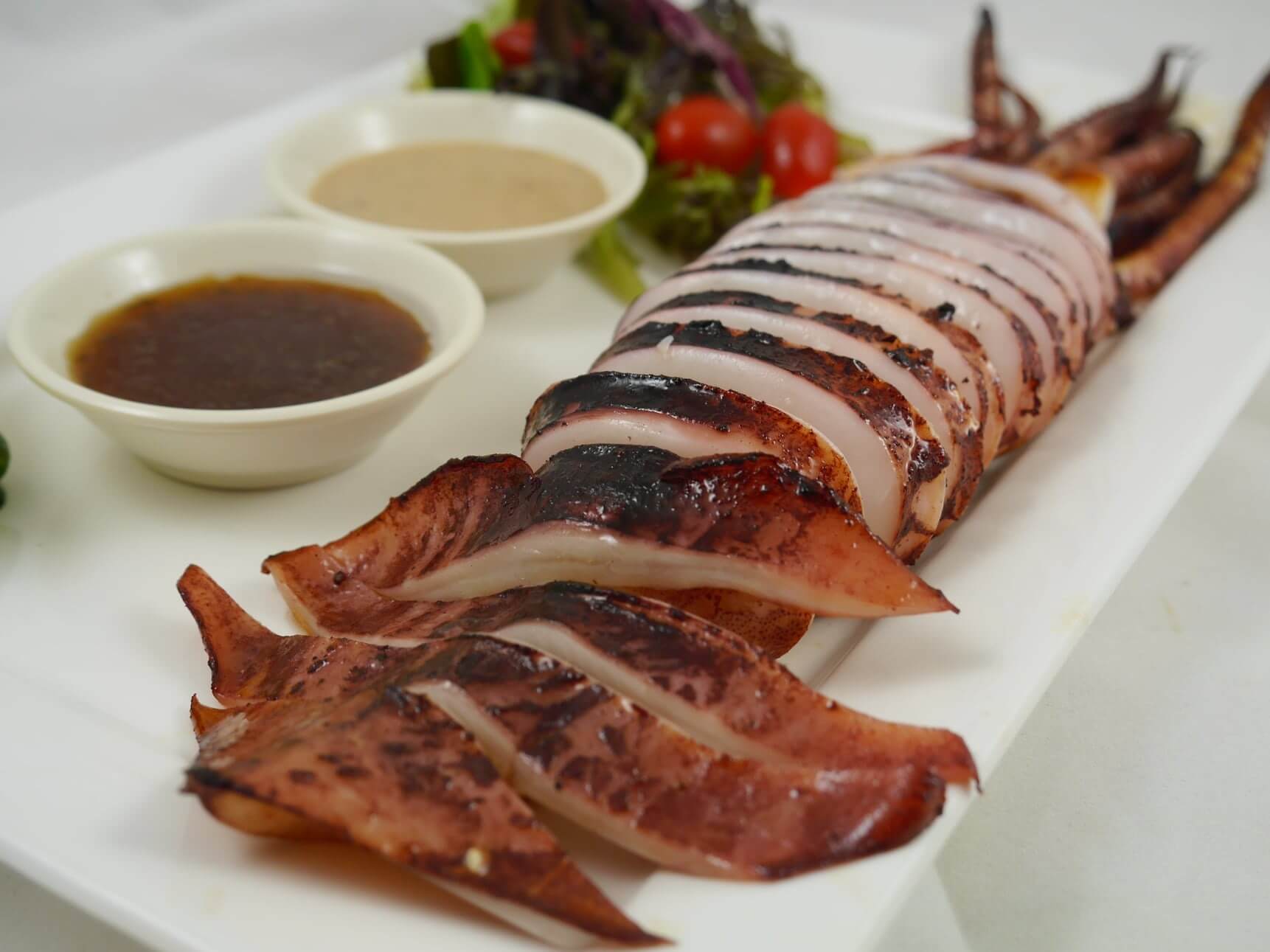 Having been around for close to two decades, Tamako Meal started out as a humble hawker stall at a coffee shop before shifting to a standalone shop. Here, diners can find homely Japanese comfort food at reasonable prices.
The business has a heartwarming backstory. Tama, the founder, decided to open a stall after positive feedback from friends and family about her cooking. Since then, this family business has been passed down. The owner is now Tama's granddaughter — the third generation to manage the shop.
A side dish to get with your mains would be the yakitori set, which allows you to choose five types of juicy meat skewers. These include miso pork belly and asparagus wrapped with pork.
What to order: Oyako don — chicken and egg with rice (S$10.80), yaki surume ika — grilled giant squid (S$22.80), pork cutlet curry rice (S$12.80)
9. Kim Huat Fried Kway Teow
Cheng San Market and Cooked Food Centre, 01-111, 527 Ang Mo Kio Avenue 10
Nearest MRT station: Ang Mo Kio
Open: Monday to Thursday (11am to 6pm), Friday and Saturday (11am to 7.30pm), Sunday (11am to 3pm)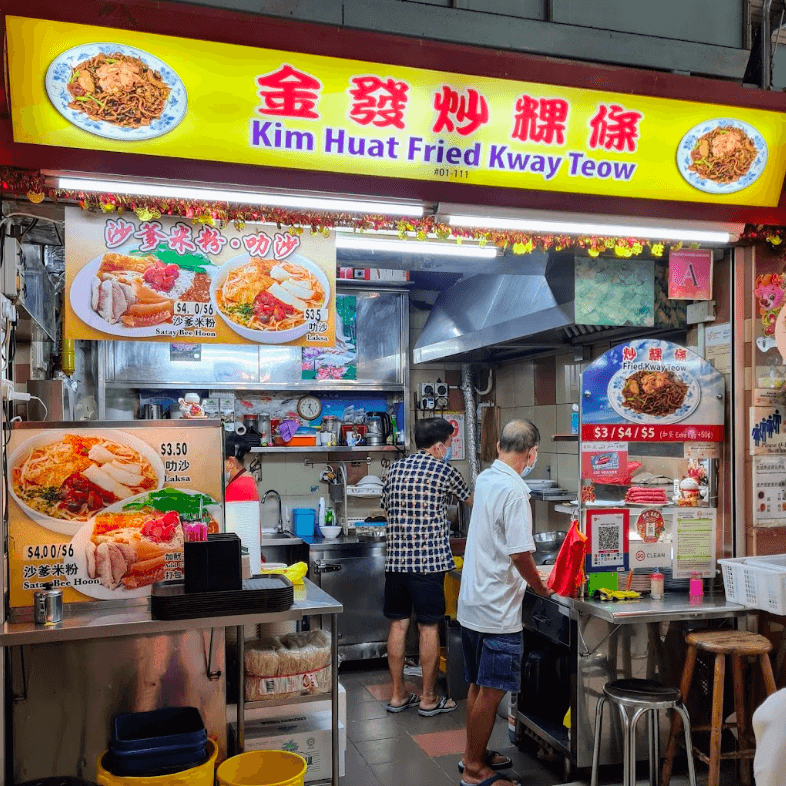 The folks at Kim Huat Fried Kway Teow are masters with the wok and they can dish up a hearty plate of char kway teow in minutes. You can opt for an extra egg at just 50 cents if you prefer your char kway teow eggier.
What to order: Fried kway teow (S$4)
10. Vietnamese Cuisine
Cheng San Centre, 531 Ang Mo Kio Avenue 10
Nearest MRT station: Ang Mo Kio
Open: Monday and Tuesday, Thursday to Sunday (9.30am to 8pm)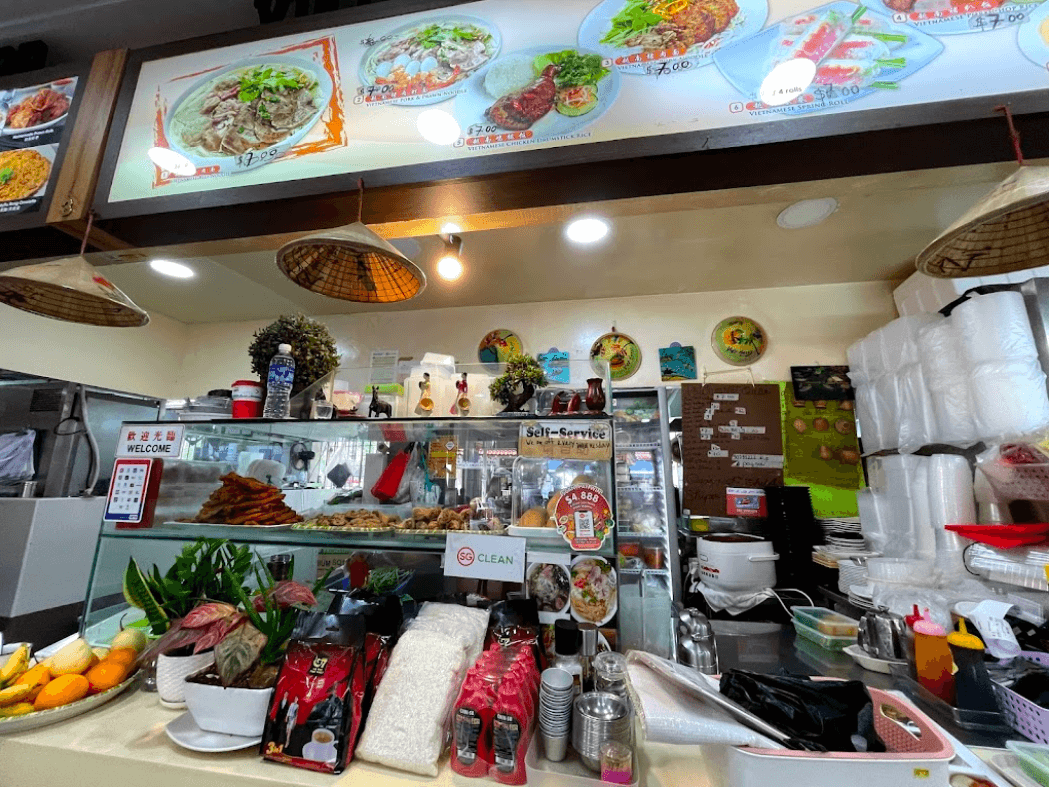 Vietnamese Cuisine is a fairly unknown and underrated hawker stall that offers a wide selection of authentic Vietnamese food such as spring rolls, pho (Vietnamese beef noodle soup) and pork noodles.
While the prices are slightly above-average for hawker fare, the authenticity and quality of the food are worth the extra few dollars.
What to order: Vietnamese spring rolls (S$7), pho (S$7)
All the places on this list, except Yahava KoffeeWorks, Kim Huat Fried Kway Teow and Vietnamese Cuisine, are on the GrabFood delivery service. You can also book a ride to these places.