5 hole-in-the-wall cafes to check out in central Singapore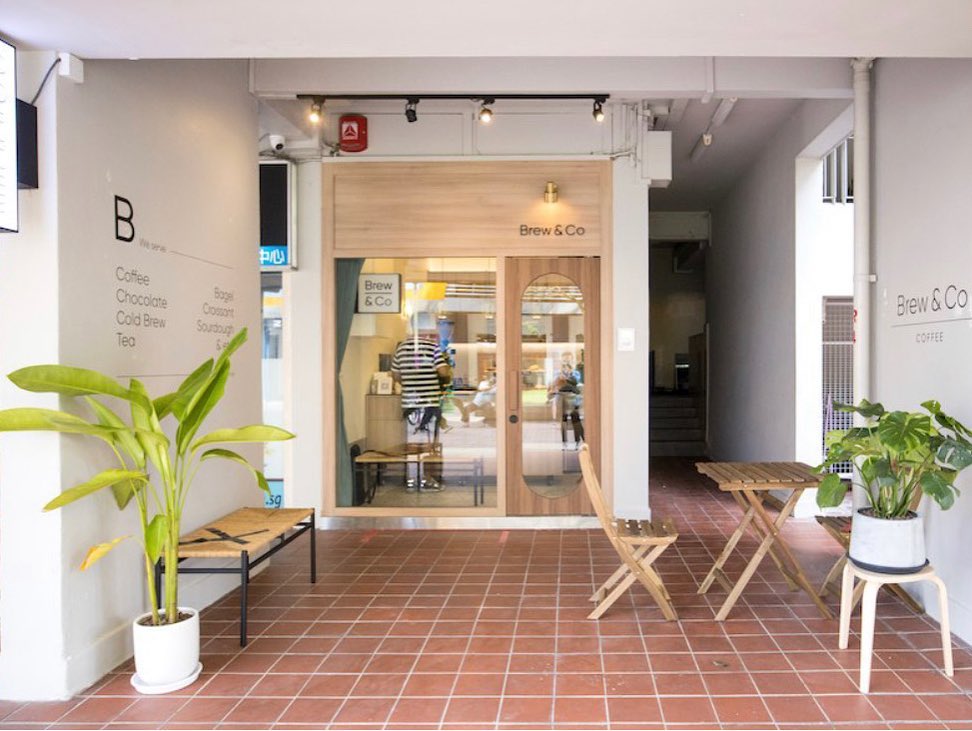 This is the second instalment of a five-part series on hole-in-the-wall cafes in Singapore.
Central Singapore is home to some of the country's most scenic hiking and green spots, including the MacRitchie Treetop Walk, Thomson Nature Park, and the Upper and Lower Peirce reservoirs. It's also peppered with some of the quaintest hole-in-the-wall cafes.
These cafes in central Singapore are found in the unlikeliest of places and are great for weekend post-activity refuelling or a chill brunch.
1. Brew & Co
716 Ang Mo Kio Avenue 6, 01-4030
Nearest MRT station: Ang Mo Kio
Open: Daily (9am to 6pm)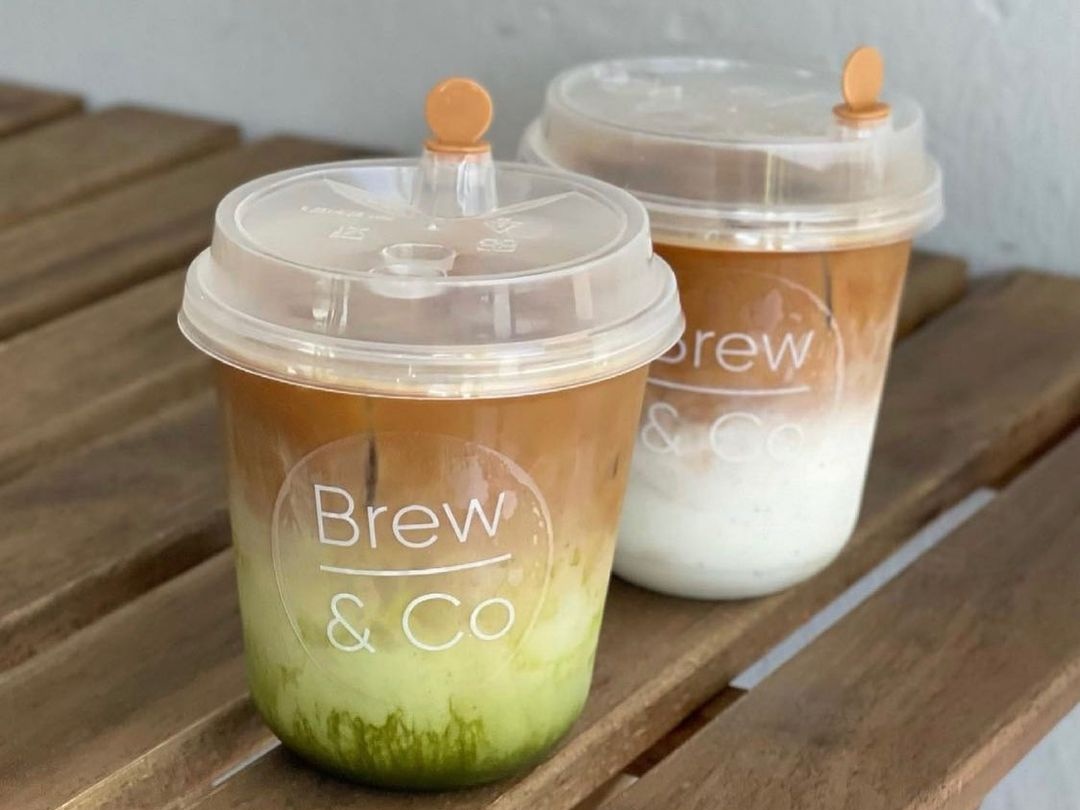 Occupying a small space at the foot of a public housing block, this Kinfolk-inspired cafe quietly states its presence at the void deck with practical wooden furniture, a few potted plants and a menu printed on its adjacent walls.
Brew & Co started with an aim to make good coffee accessible to those living around the neighbourhood. It uses coffee beans from Singapore roasters.
To add to its aesthetic appeal, the cafe also serves its iced coffee in sippy plastic cups that resemble a crossover between Starbucks' takeaway cups and those you'd get from bubble tea chains.
Bear in mind, though, that the cafe's pretty small, so go early and hope for the best. Or you could get your order to go and occupy one of the public benches or seats nearby if you can't wait to dig into your food and coffee!
What to order: Orange espresso (S$6) and raisin swirl (S$5.50)
2. State of Affairs
183 Upper Thomson Road, 01-02
Nearest MRT station: Marymount
Open: Monday and Tuesday, and Thursday and Friday (8am to 4pm); Saturday and Sunday (6am to 4pm)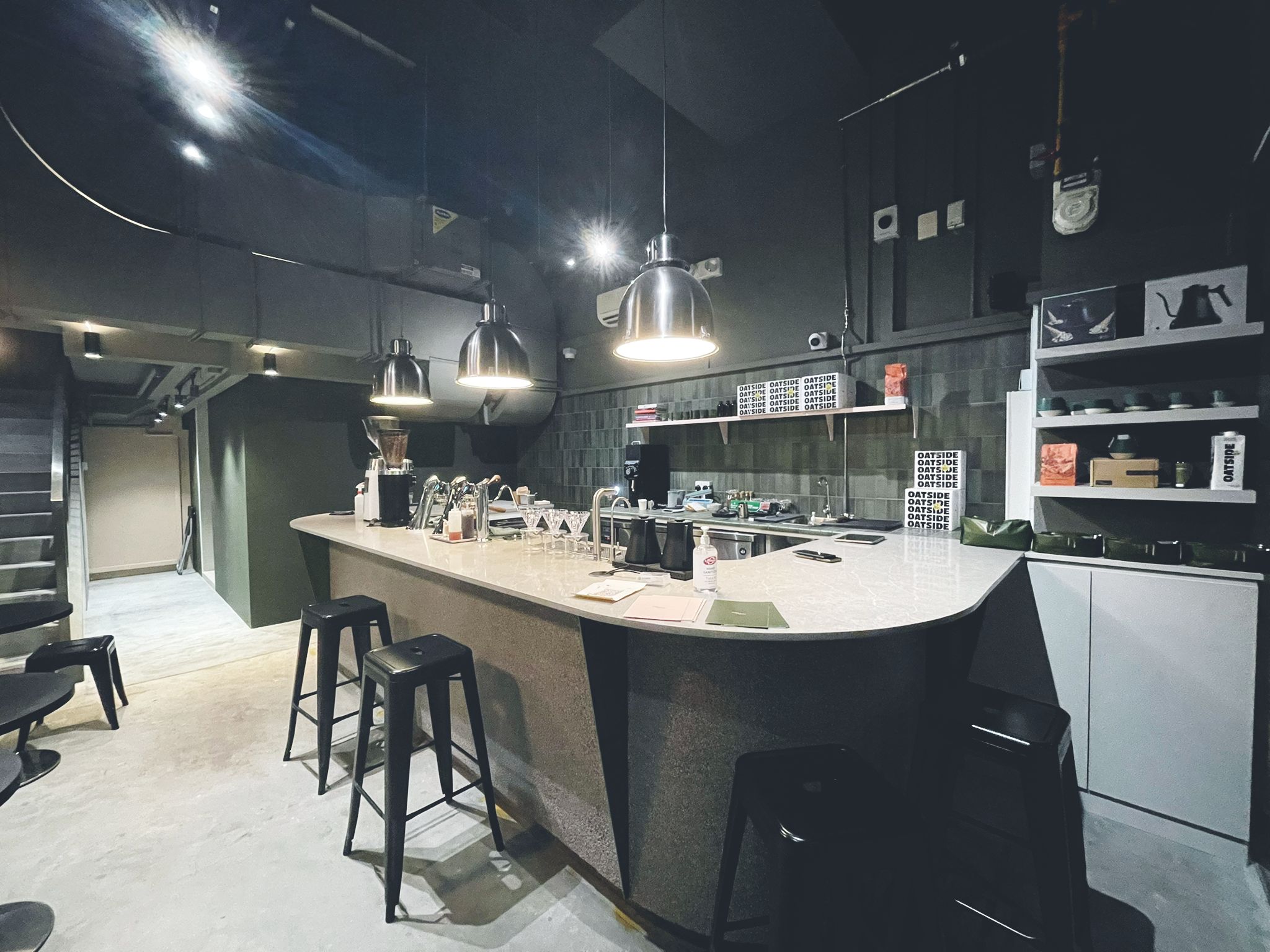 Located along a stretch of popular cafes on Upper Thomson Road, State of Affairs is a new entrant at 183 Longhaus, a mixed-development apartment complex. Blending in with the building's dark exterior, the industrial-themed cafe is even trickier to find without a signboard.
We love that the cafe opens at 6am on weekends — perfect for early risers and those looking to get a caffeine hit before a run, cycle or hike.
Despite being the new kid on the block, the cafe is helmed by a top-drawer barista. Resident barista Fahmi Zailani was a finalist in the Barista of the Year category at the World Gourmet Awards 2022. You can be assured that the brews here are top-notch.
What to order: Black honey — a mixture of soda, coffee, honey and lemon (S$6), cauliflower steak (S$14)
3. Boon Cafe
ITE College Central Block F, 02-11/12, 2 Ang Mo Kio Drive
Nearest MRT station: Yio Chu Kang
Open: Monday to Friday (8am to 5pm); Saturday (8am to 2pm)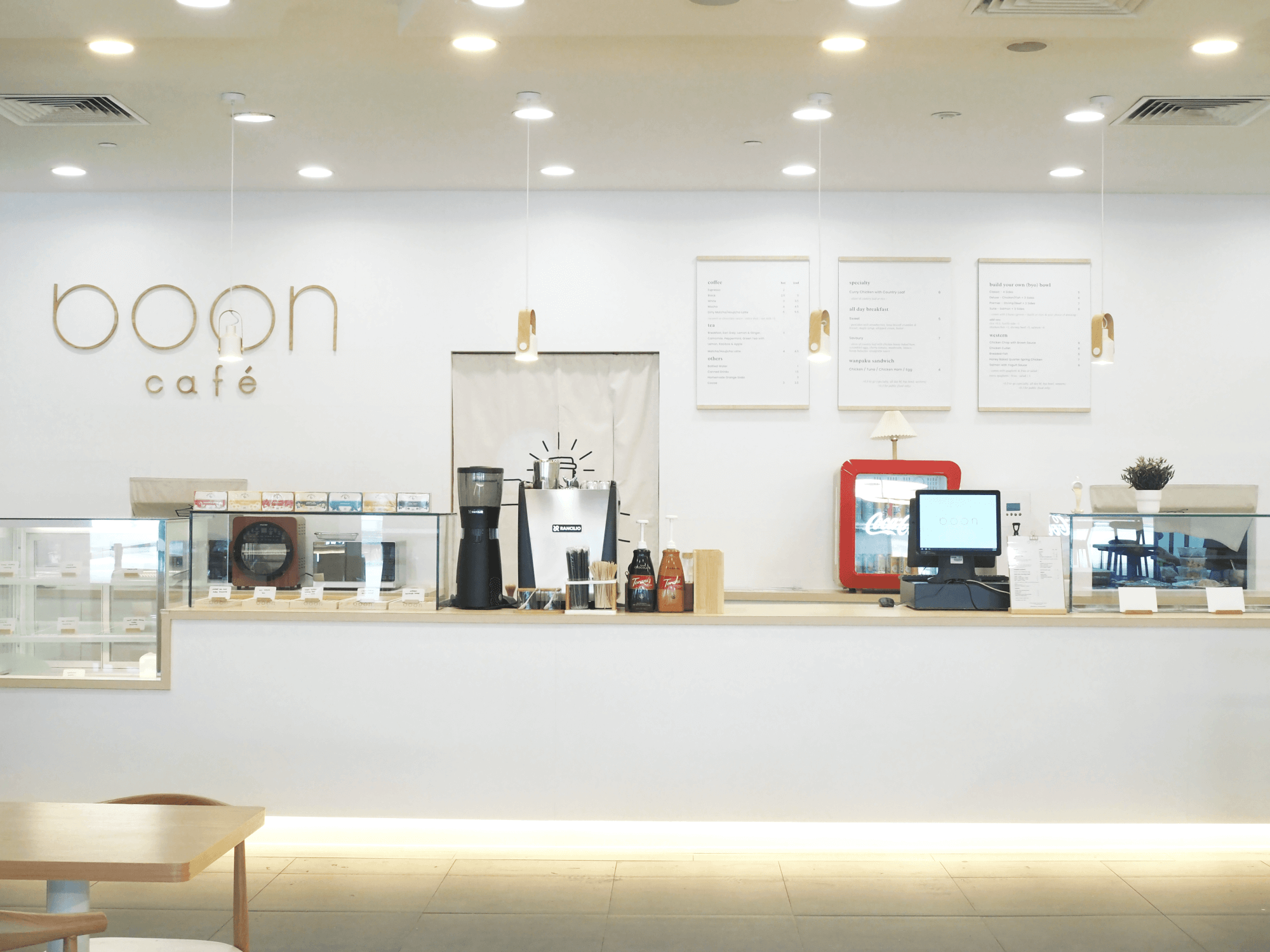 Out of the five on our list of cafes in central Singapore, Boon Cafe is probably the most spacious contender. That's because it's housed in the sprawling ITE College Central, by the swimming pool.
Catering to students, the prices are low here, there's a wide range of food, drink and dessert options, and everything is made in-house. Yes, you read it right — everything including its bestselling cream cheese garlic bread.
You don't need to be an alumnus to visit Boon Cafe. But note that members of the public will have to pay an extra 50 cents (only for food items), which is a small price to pay, given that none of the menu items are above S$10.
What to order: Cream cheese garlic bread (S$3), iced dirty matcha latte (S$5.50)
4. Amber Ember
730 Upper Serangoon Road, 01-01
Nearest MRT station: Serangoon
Open: Tuesday to Friday (10am to 5pm); Saturday and Sunday (10am to 6pm)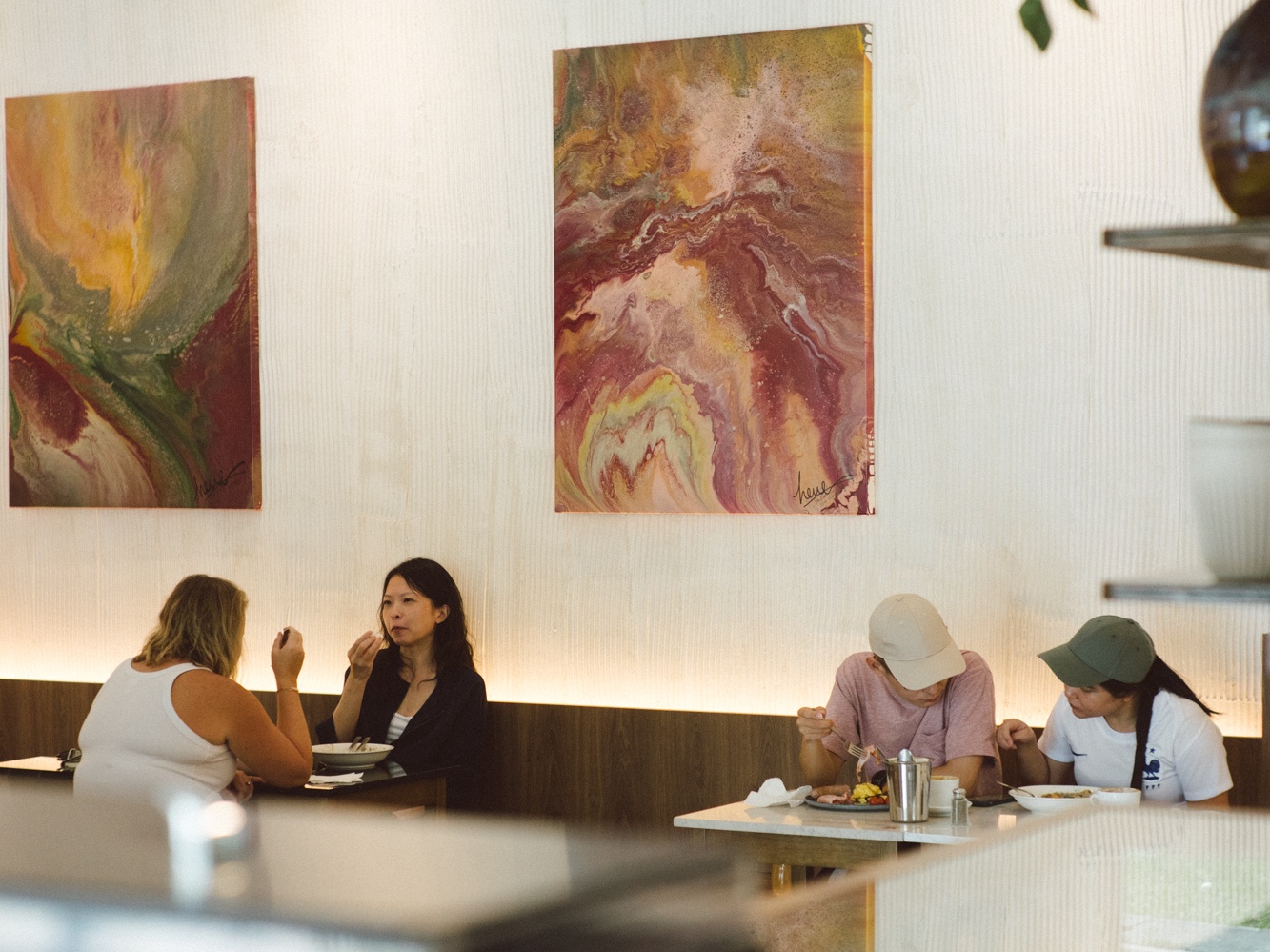 I found out about Amber Ember on the 'gram. With its blush-coloured walls, granite tabletops and intentionally overgrown indoor plants, the cafe has become a magnet for the well-curated Instagram account.
It's on the ground floor of the Yeley Building, a low-rise office building that's right in front of a fairly busy bus stop along Upper Serangoon Road.
Amber Ember is also known for serving up hearty jaffles, an Australian-style dish where brioche is pressed into cast iron, and buttermilk waffles done a la minute, with a 20-minute wait.
What to order: Cold Shoulder white brew (S$8), Fowl Play jaffles (S$12)
5. Anteroom Coffee Brewers
Farrer Wing Clubhouse, 01-61, 19 Leedon Heights
Nearest MRT station: Farrer Road
Open: Monday to Friday (8am to 5.30pm); Saturday and Sunday (9am to 5.30pm)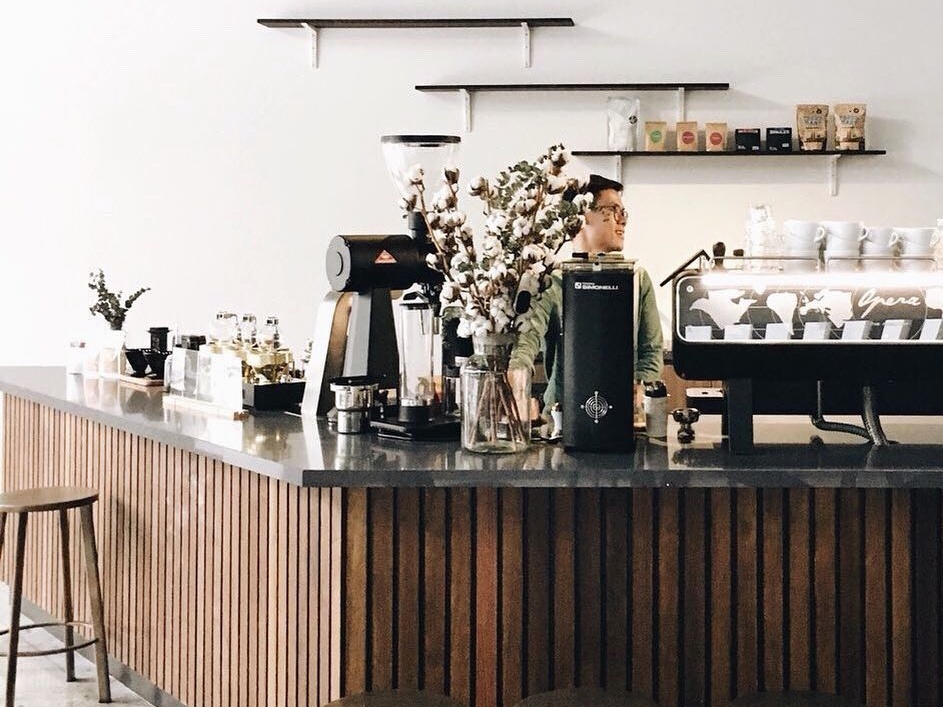 Located within D'Leedon condominium, Anteroom Coffee Brewers is among the most hidden cafes in central Singapore so far. While access is reserved for the condo's residents, you can still get a taste of its specialty coffee and food if you know someone who lives there or use our hack — order through the GrabFood delivery service.
The cafe's quaint interior and custom-made Sanremo Cafe Racer coffee machine leave no doubt that these folks are serious about their coffee, even if they're situated in a condo clubhouse.
Its specialty brews, sourced personally by the team, are best enjoyed in the space while reclining on the leather sofa. Isolated from the public, it's a great place to spend a leisurely afternoon.
What to order: Chilled bottled brew or CBB (S$7.80), crab and clam asari pasta (S$23.50)
Brew & Co, Boon Cafe, Amber Ember and Anteroom Coffee Brewers are on the GrabFood delivery service. You can also book a ride to these places.