GrabFood rider runs ice-cream cafe and heads National Delivery Champions Association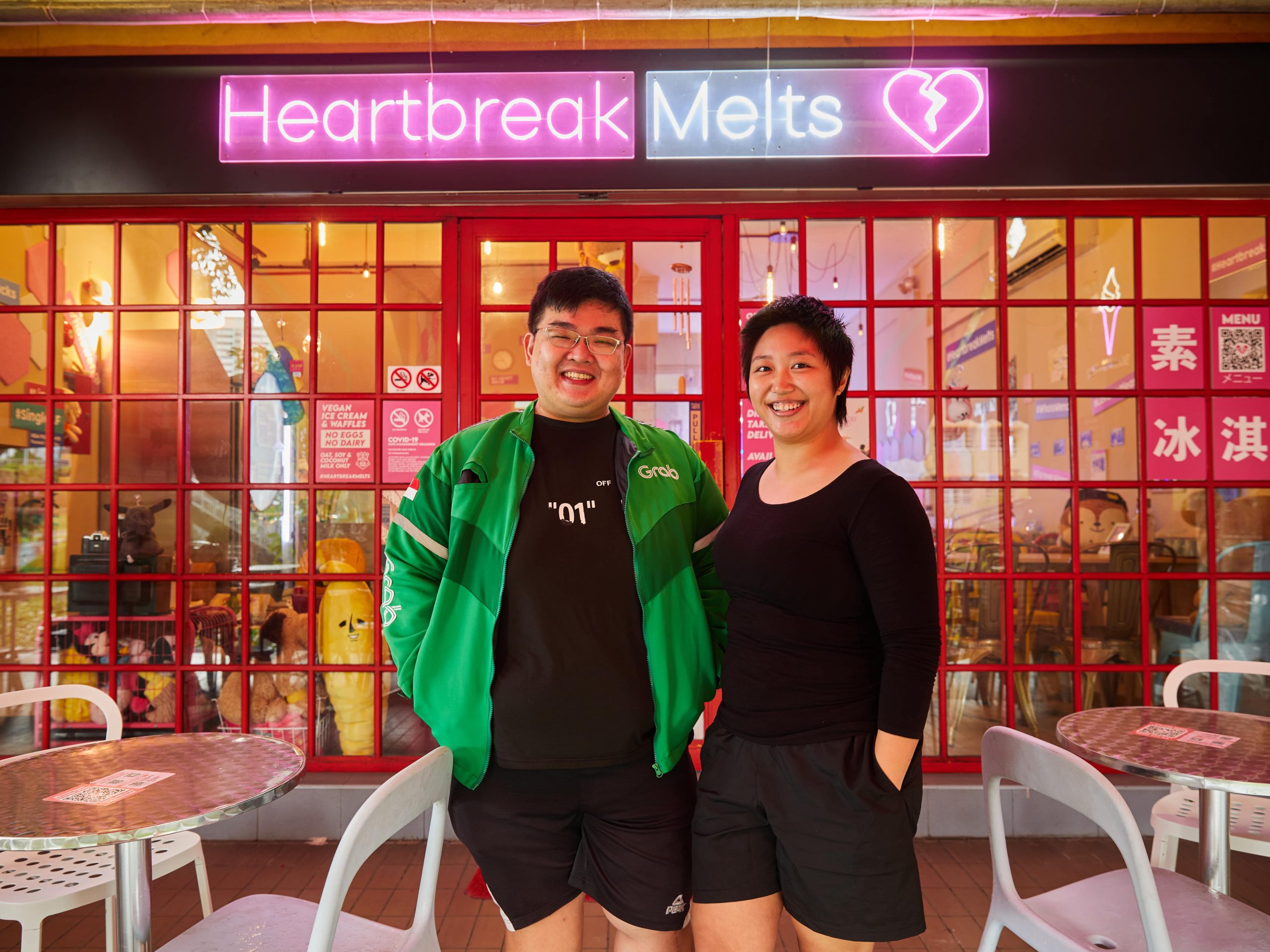 Goh Yong Wei's not just a GrabFood rider but the co-founder of an ice-cream cafe
He's also the president of the National Delivery Champions Association
He used to run a printing business before becoming a delivery rider
Recovering at home from an accident led him to explore ice-cream making, resulting in the opening of Heartbreak Melts Ice Cream Cafe
"I want to die rich," Goh Yong Wei says candidly when I ask if he enjoys being an entrepreneur. Despite it being my first time speaking to him in person, the 30-year-old is warm.
Notwithstanding his reply to my earlier question, making money isn't the ultimate goal for Goh, co-founder of the Heartbreak Melts Ice Cream Cafe in Ang Mo Kio. The entrepreneur wears many hats: He has been a GrabFood delivery rider since September 2018 and is the president of the National Delivery Champions Association.
The National Trades Union Congress founded the association in 2020 to represent delivery riders. It has more than 1,000 members. As a member of the founding team, he seeks to improve and roll out policies in Singapore relating to issues such as delivery rider insurance and safety training.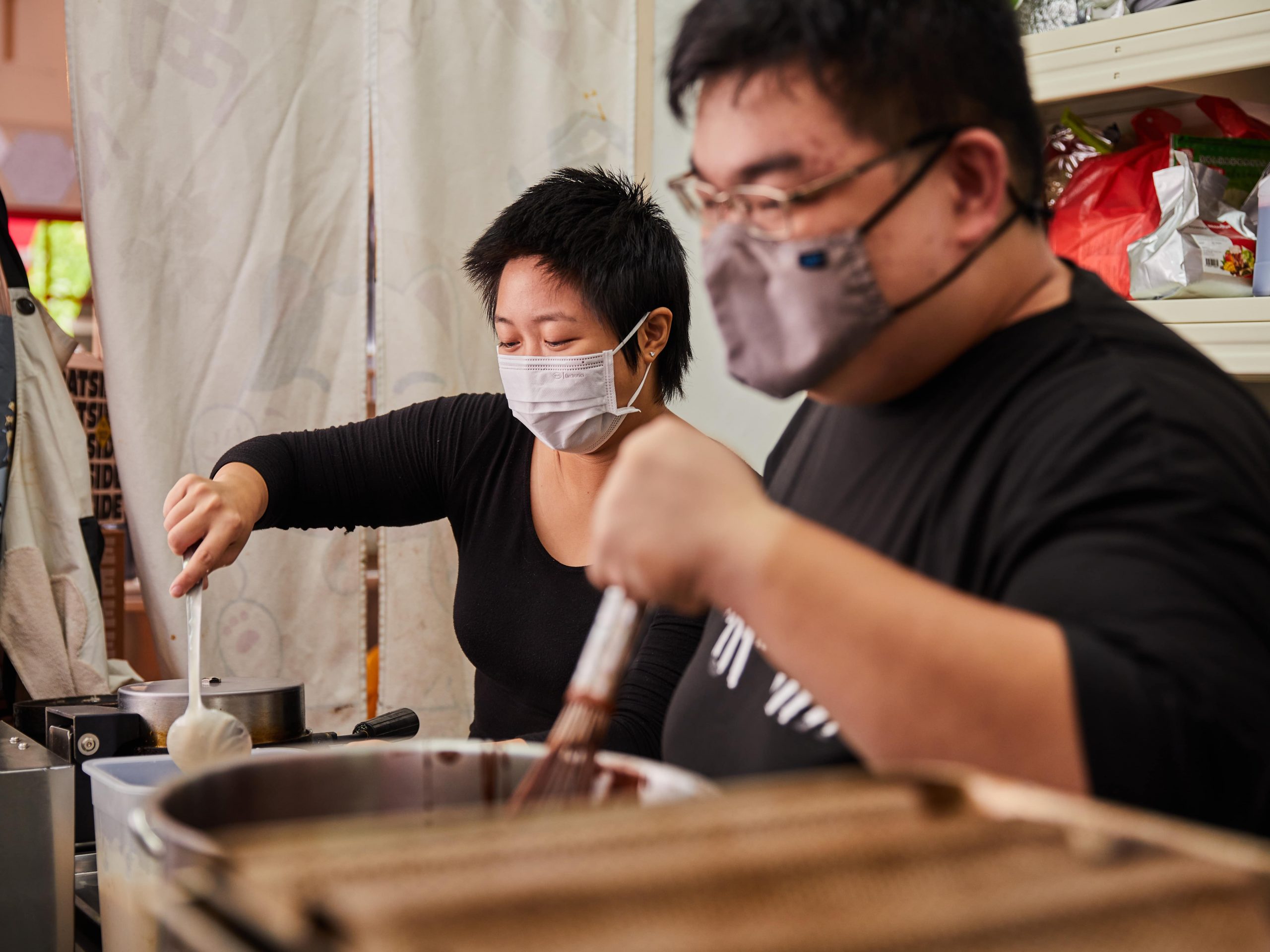 A typical week for Goh sees him hustling between food deliveries, churning ice cream at his cafe and attending meetings with the association. He's refreshingly honest about the cafe's slow sales but remains positive about the future.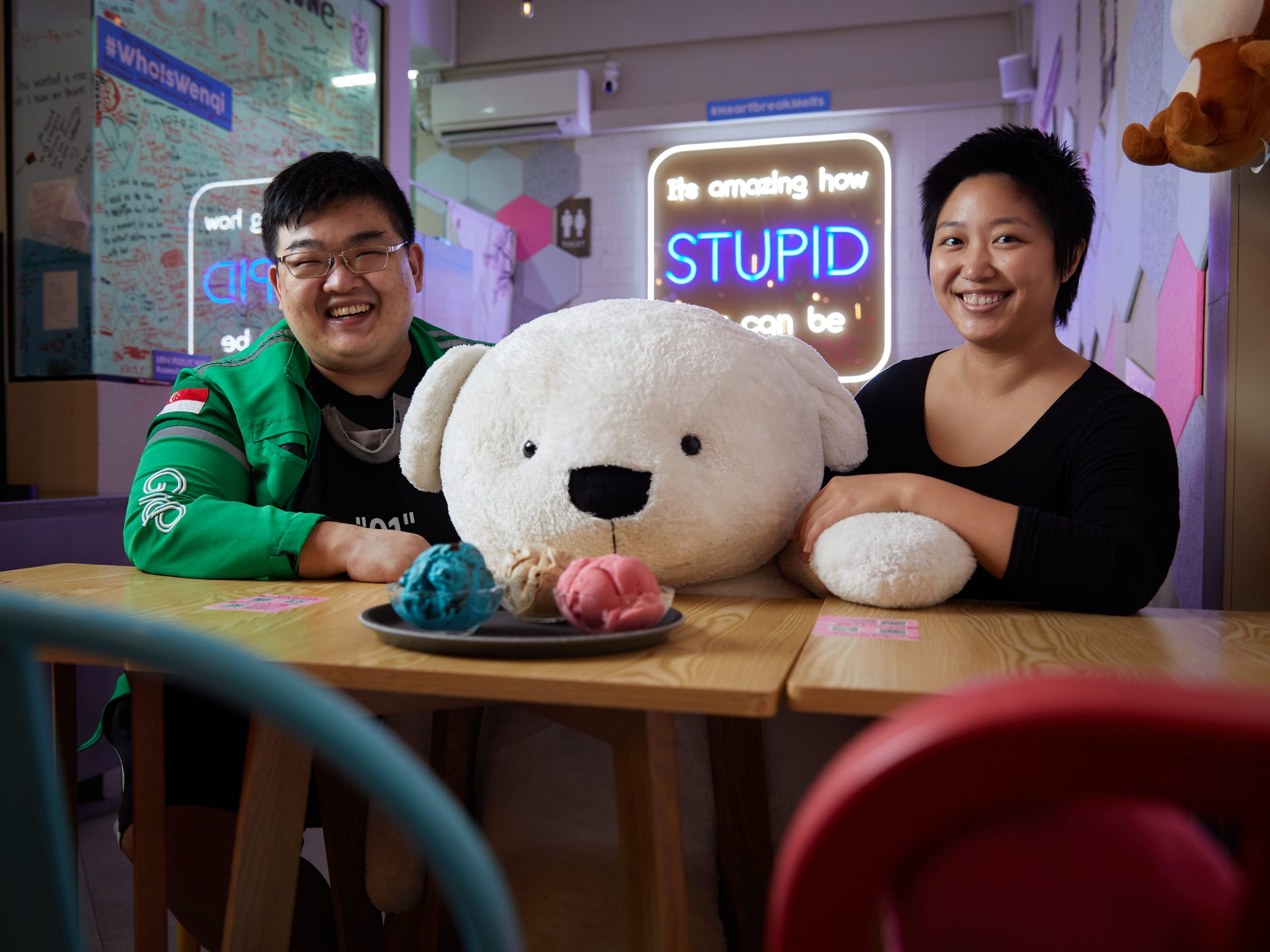 The evolution of his ice-cream business
Goh has a diverse portfolio of work experiences. His resume includes stints as a web developer at Amazing Borneo Tours in Malaysia, web editor at Singapore Press Holdings' Chinese news division, as well as cameraman and editor at audio and video production studio Fluttersound.
He also ran a printing business from 2014 to 2018 before poor sales forced him to shut it down.
"I was young and naive. I partied, travelled and anyhow spent money, (and) never saved," Goh recounts. It was then that he decided to take up food delivery.
Asked why he turned to delivery, Goh says the vocation is appealing, given his love for riding motorcycles. It also allows him flexible working hours.
Two years ago, he met with an accident that resulted in a broken right arm. The coronavirus pandemic also crippled the economy then, which only made things tougher.
To busy himself during his recovery, he began making ice cream at home. With no professional culinary training, he turned to video-sharing website YouTube and put his recipes through a process of trial and error until he got them right.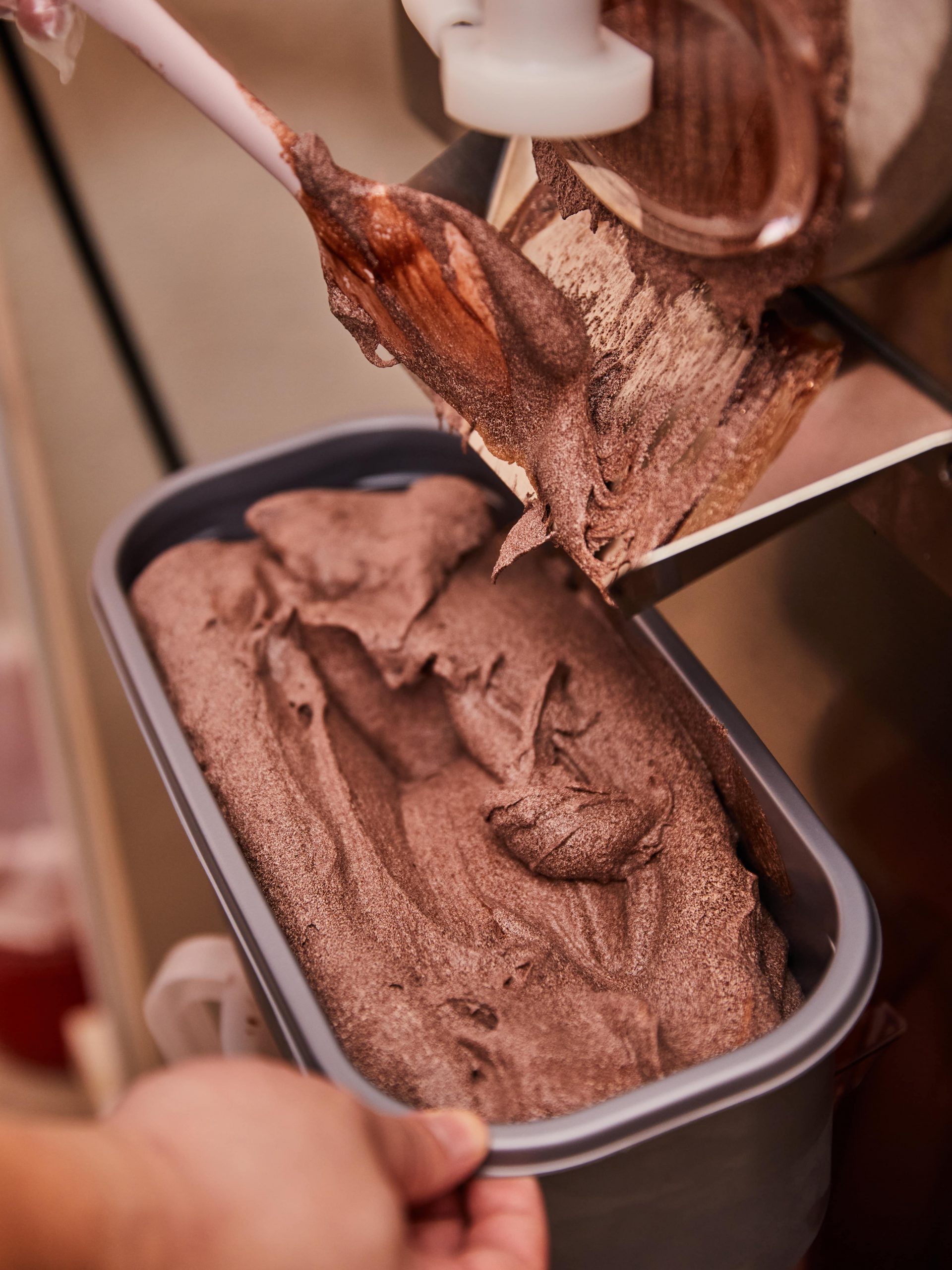 Through consistent effort, Goh became better at making the dessert and eventually started a home-based business selling ice cream via Instagram. As the business grew, he thought about opening a cafe with a theme that was personal to him: Heartbreak.
Wanting to avoid the trappings of minimalistic, laidback cafes, he went in a completely different direction — one that reflected his love life and the rejections he endured.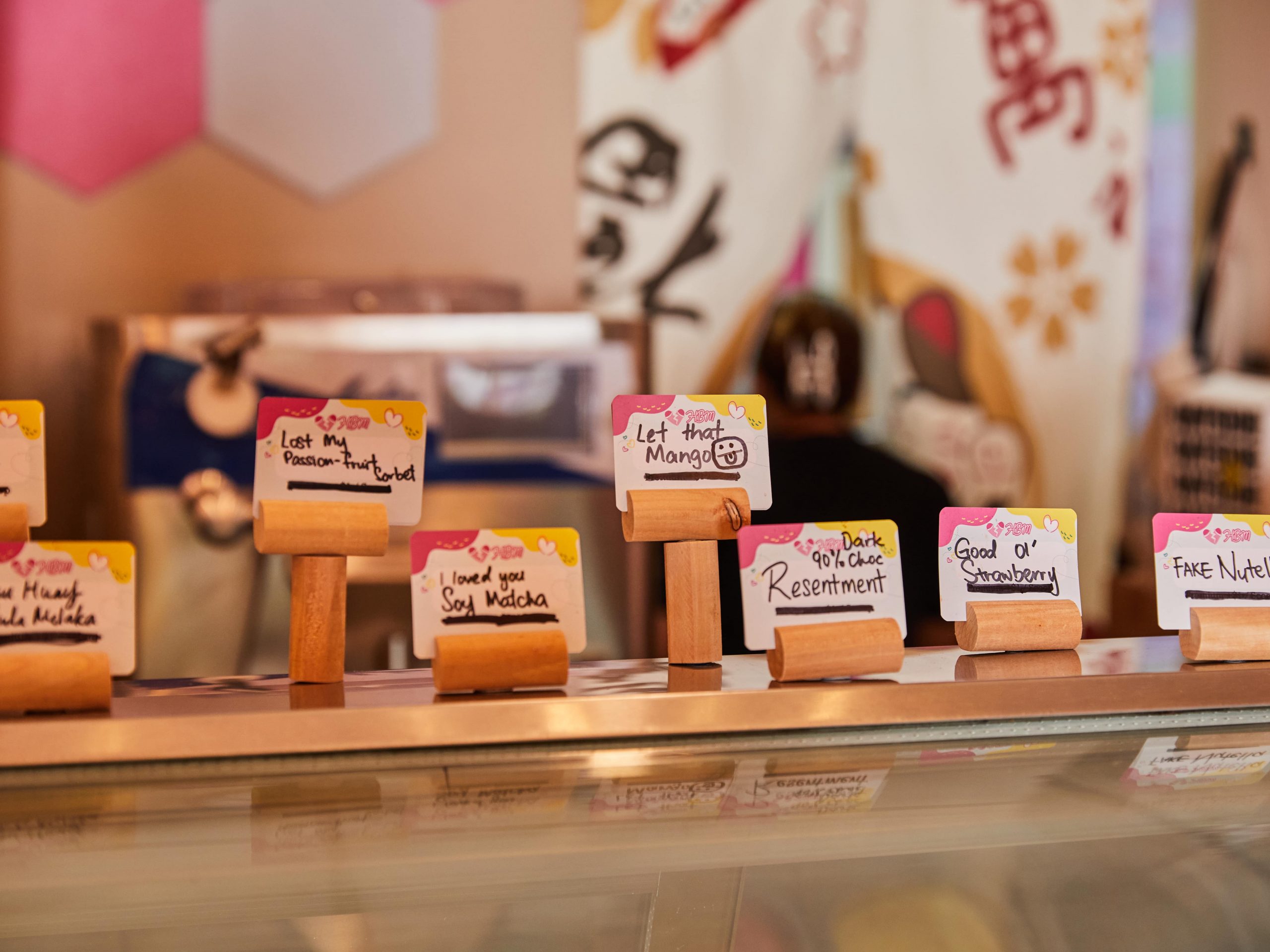 To help bring his business venture to fruition, he approached ​​Mabel Yee, a long-time friend whom he met more than 10 years ago.
Yee, 29, agreed to become a partner.
Heartbreak Melts Ice Cream Cafe was thus born. The vegan ice-cream store opened in the heart of Ang Mo Kio in February.
Why vegan ice cream? Both co-founders are lactose-intolerant, so they wanted to create ice cream that everyone could enjoy.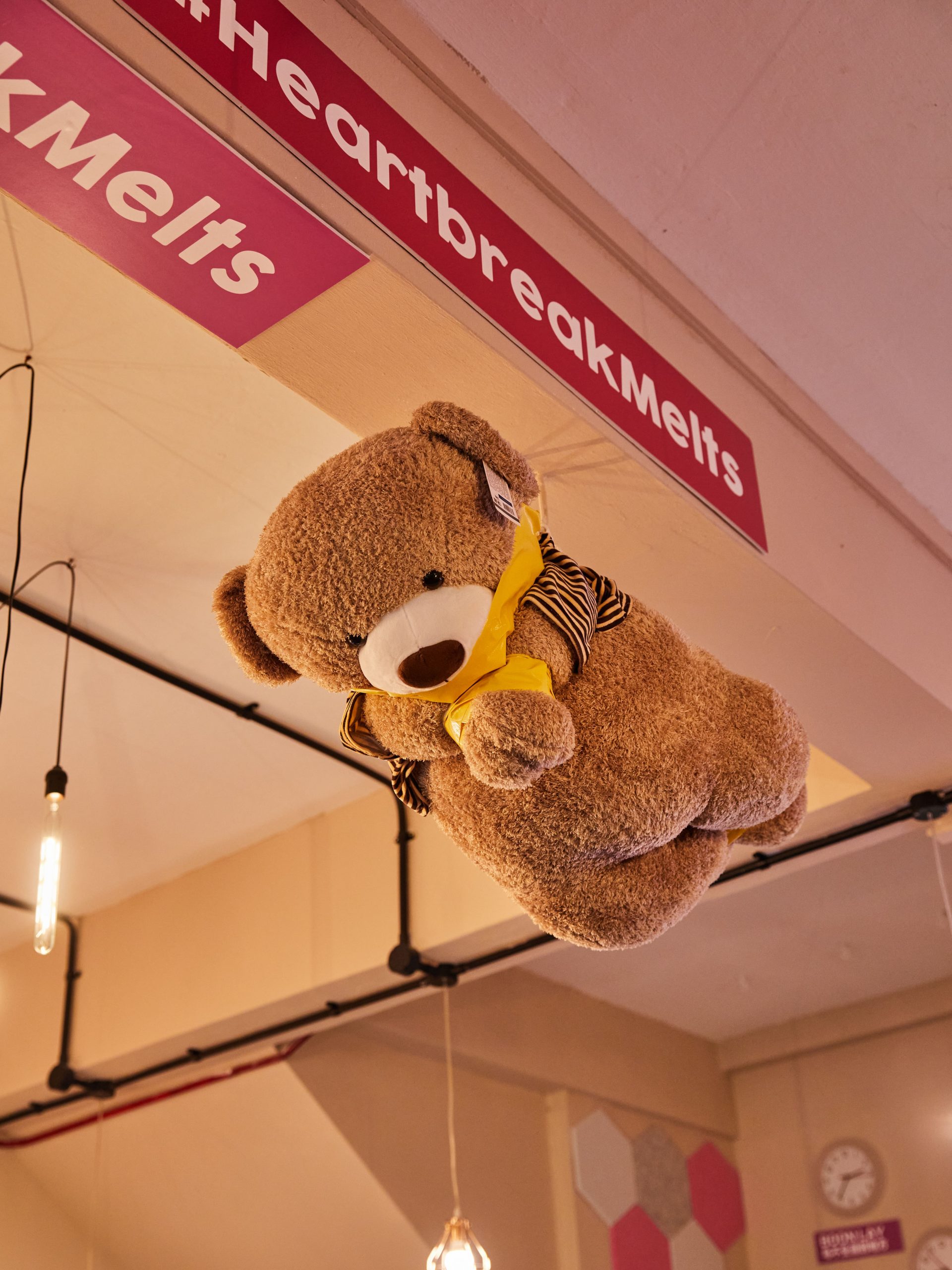 Upon entering the cafe, customers are greeted by an interior that's replete with colourful furniture, soft toys, hashtagged phrases, and memes of Goh splashed across the walls and ceiling.
For instance, I notice a giant teddy suspended from the ceiling. Yee chimes in to explain that it's a not-so-subtle suggestion for what to do with soft toys from one's exes.
There are also memes of Goh arranged across the wall in a strategic fashion to form the word "idiot", expressing how one might feel after the end of a relationship.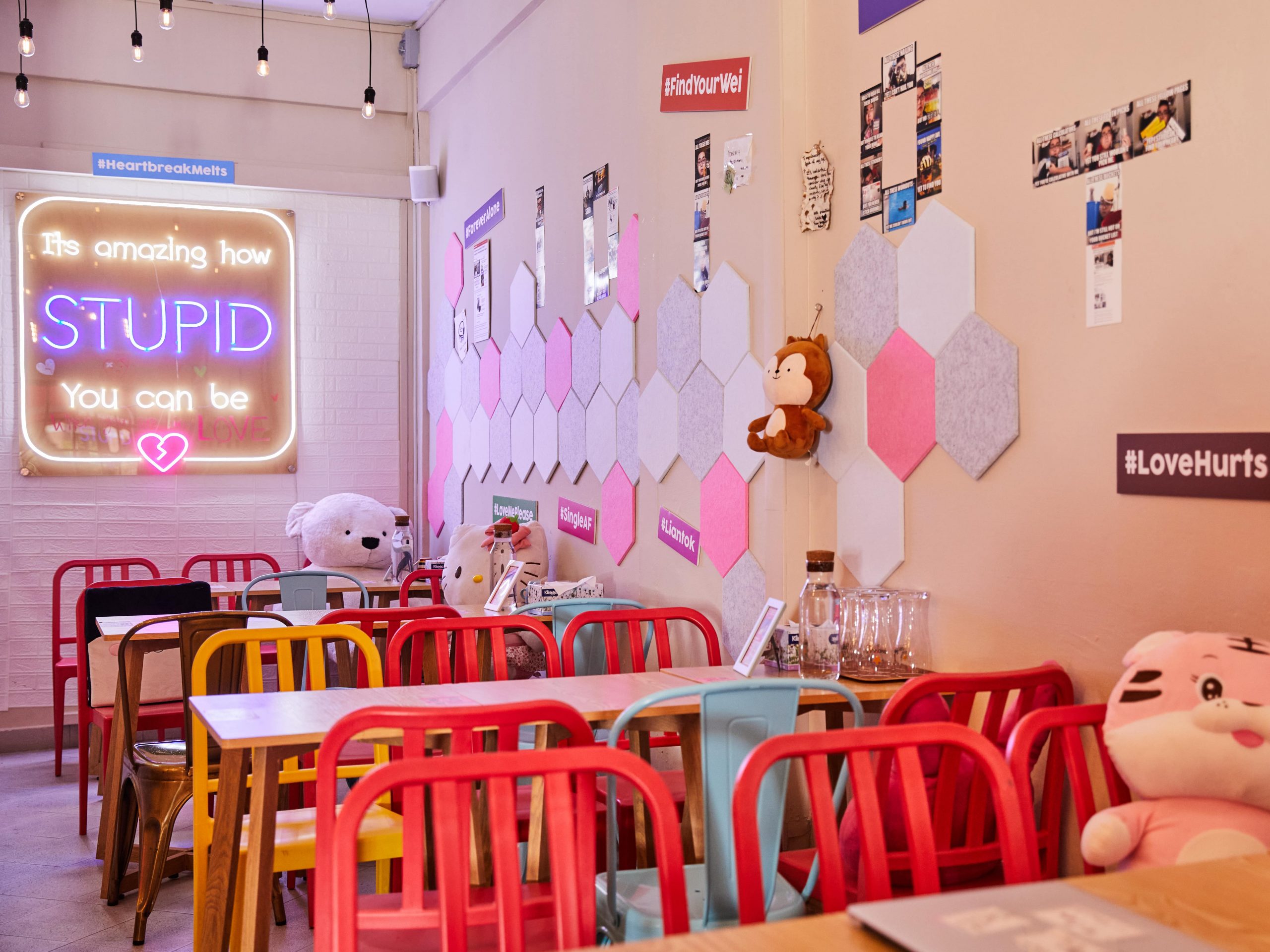 Goh says fellow food delivery crew gifted him almost all the plush toys on display.
"Practically all the soft toys are given by friends mostly working in food delivery. Some of them love playing with claw machines while waiting for orders or food to be ready. And they are just very good at playing," he says.
It's apparent that the cafe is more than just a place selling ice cream, but somewhere Goh can express his thoughts and feelings, and share fond memories with customers.
"In 2017 and 2018, I was struggling with my printing business. I felt lost and wasn't mentally doing well. So I decided to delete all online materials that I had access to and wanted to start afresh. It was a good decision — to leave as much of my past behind, to have a clean start," he says.
I ask how he feels about the memes of himself being on display for everyone to see.
He replies: "I like humour. It's my coping mechanism."
Goh takes pride in the memes as they were his original ideas, and at one point, received quite a lot of views on sites such as 9GAG, Facebook and Reddit.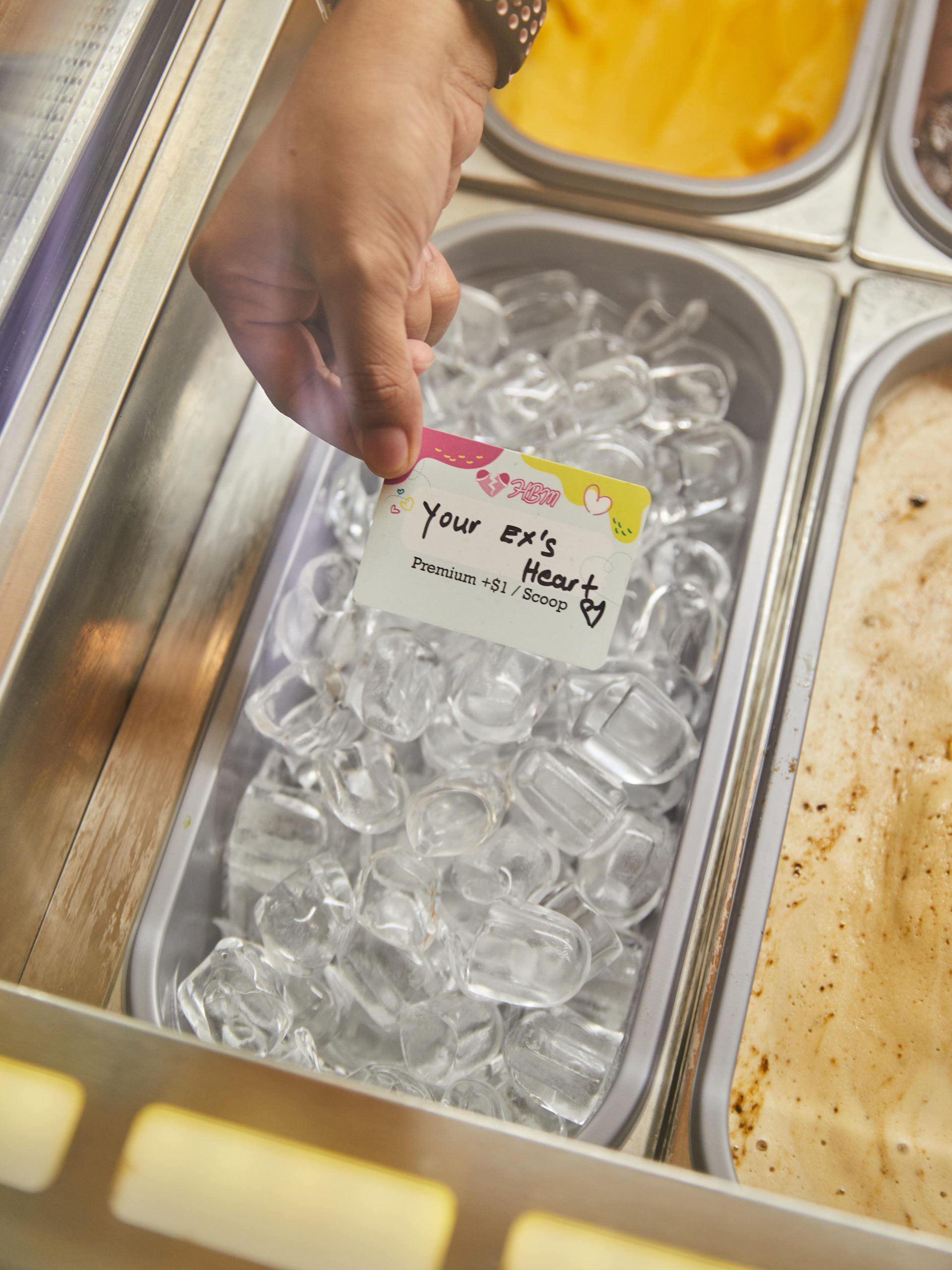 He sees the cafe as his second chance as a business owner after his printing business flopped.
"This is my second shot at doing business again. So these two years, if it works out, I'll be very happy. If it doesn't, Grab (food delivery) is still waiting for me," Goh says.
On being president of the National Delivery Champions Association
Goh's involvement in the association began when he agreed to be part of the founding team. This was after a friend told him the other founding members felt he'd be a great addition.
"At the end of the day, I enjoy helping people and felt that the delivery community needed a stronger voice," he says.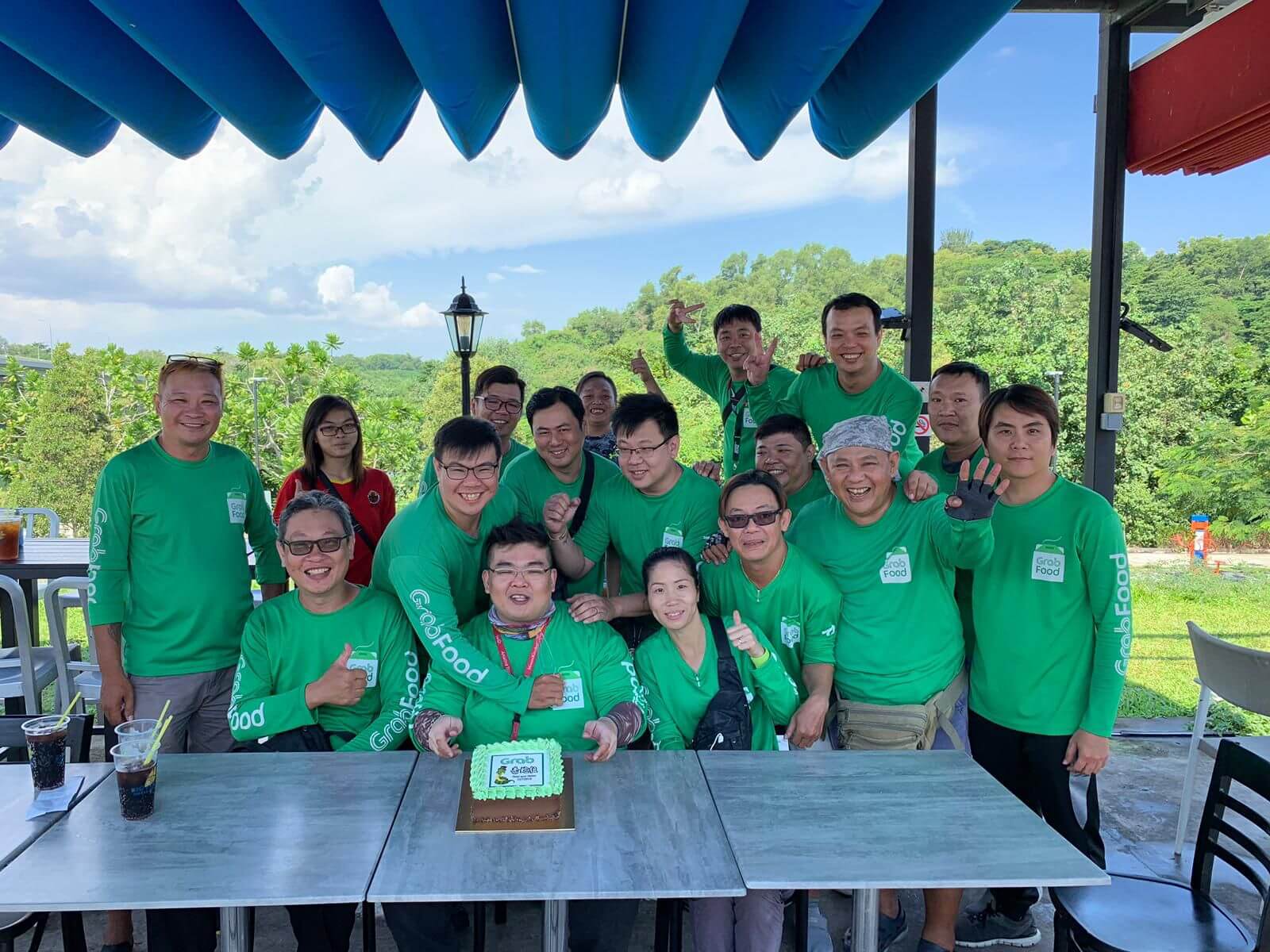 As a food delivery rider and president of the association, he's familiar with the issues that fellow riders face. For example, delivery riders' insurance is critical to their livelihood, given that they're on the road most of the day.
Some of the more important issues that the association addresses are the conduct of safety training for riders and reminders to practise defensive riding, which helps them avoid accidents. "Safety is more important than anything else because, at the end of the day, you want to go home safe," says Goh.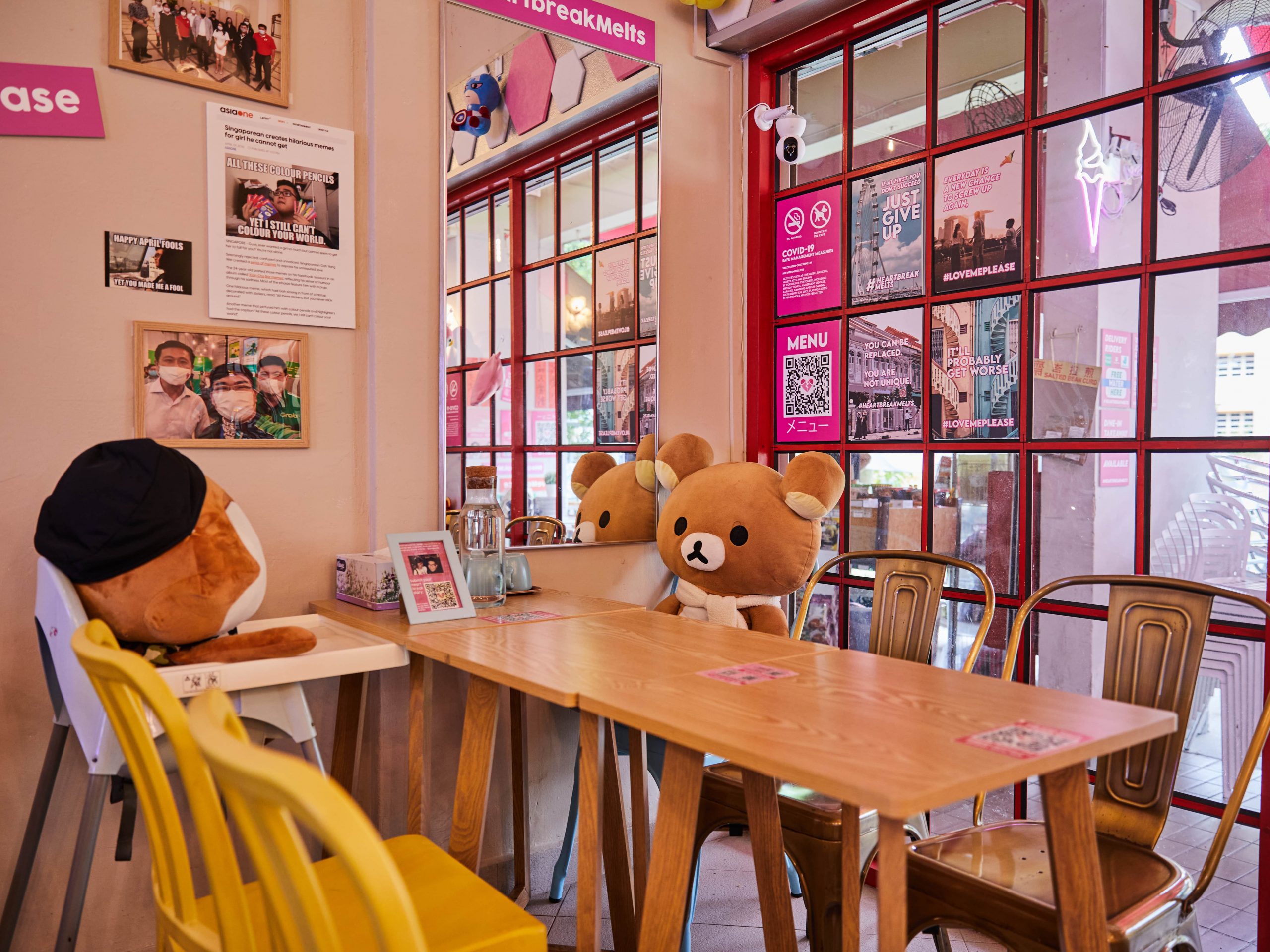 At his cafe, he offers free water to delivery riders who collect orders. Riders can also look for him at the cafe if they need help with work-related issues.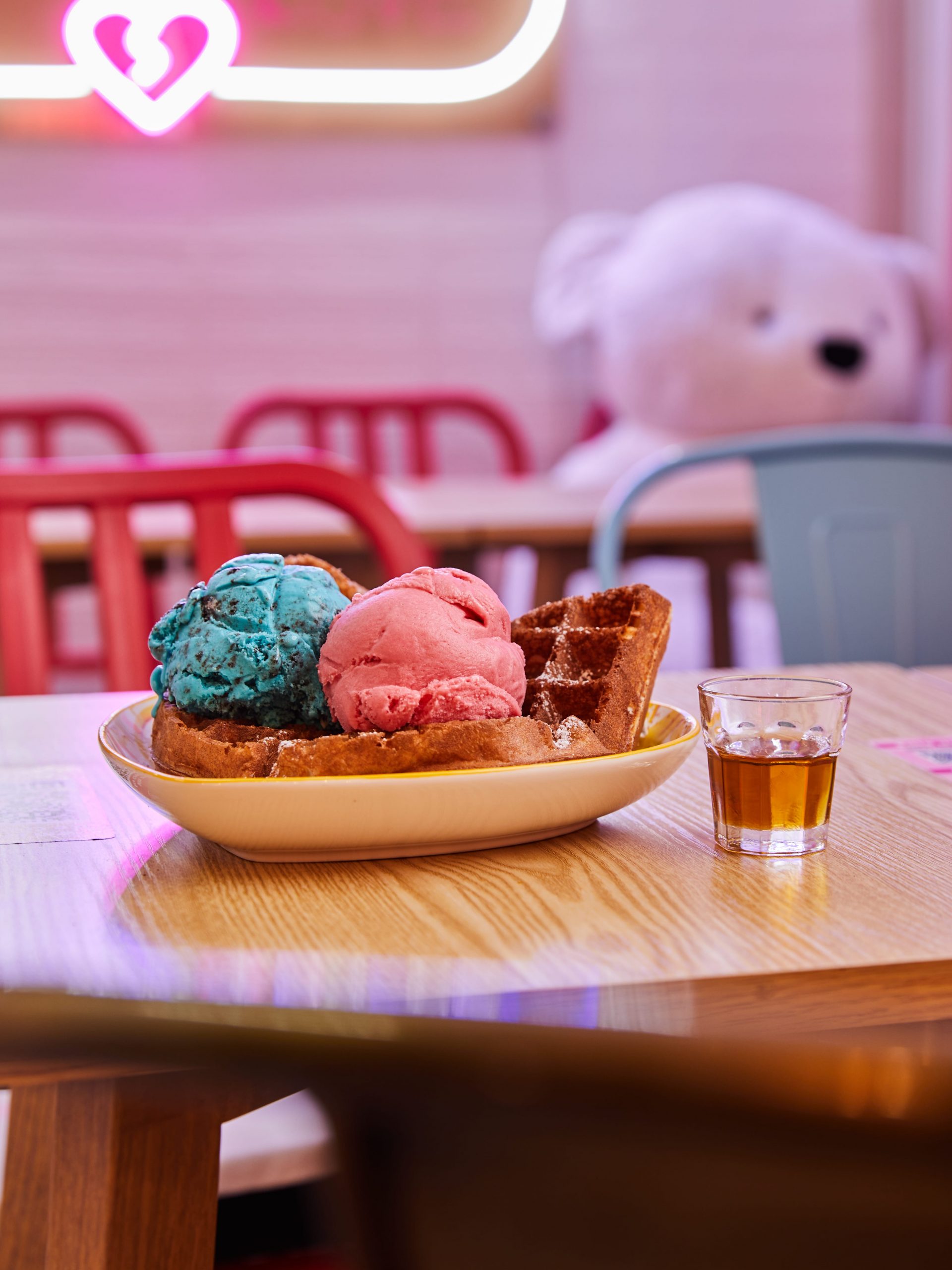 His hopes for the future
I ask about his hopes — for both the cafe and the National Delivery Champions Association.
"I want it (the cafe) to be profitable. I want it to be successful and I want it to be making me money because, at the end of the day, it's a business. If this is successful, I can focus more on other things, other community projects. To be able to serve the community better, you've to be financially stable," Goh replies.
He adds that he hopes people will come to see food delivery as an essential industry. And with that, changes in societal infrastructure — such as parking for riders to make their jobs easier — will follow.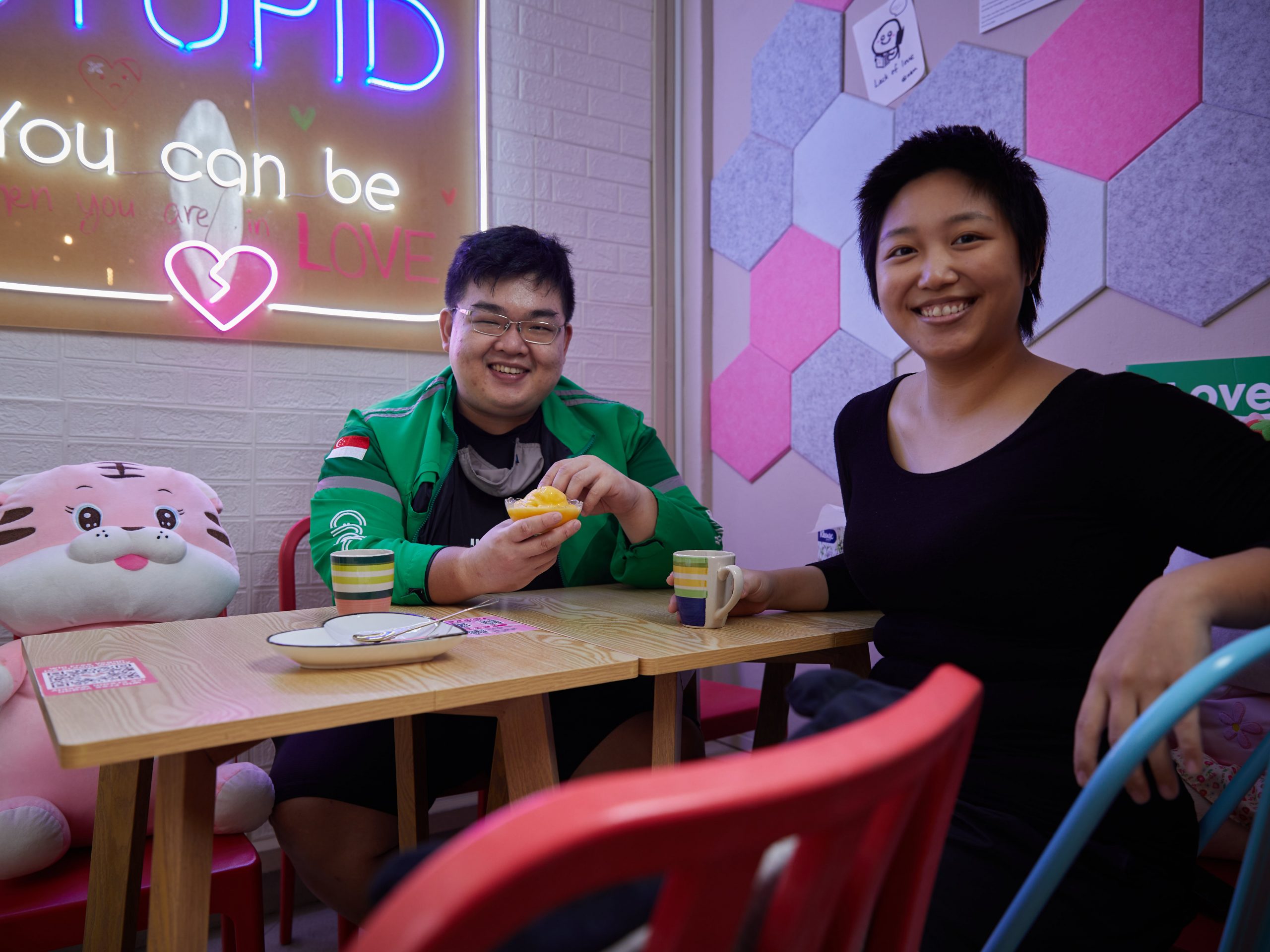 While hurdles continue to stand in his way, he's undeterred.
It's serendipitous that all the aspects of Goh's life have come together at Heartbreak Melts Ice Cream Cafe. Ultimately, Goh says it's important to "do whatever makes you happy".
Heartbreak Melts Ice Cream Cafe is on the GrabFood delivery service. You can also book a ride there.
Heartbreak Melts Ice Cream Cafe
421 Ang Mo Kio Avenue 10, 01-1163
Nearest MRT station: Ang Mo Kio
Open: Monday to Friday (3pm to 2am), Saturday and Sunday (12pm to 2am)
421 Ang Mo Kio Avenue 10, 01-1163
Nearest MRT station: Ang Mo Kio
Open: Monday to Friday (3pm to 2am), Saturday and Sunday (12pm to 2am)
---