McDonald's Red Hot Chilli Pepper!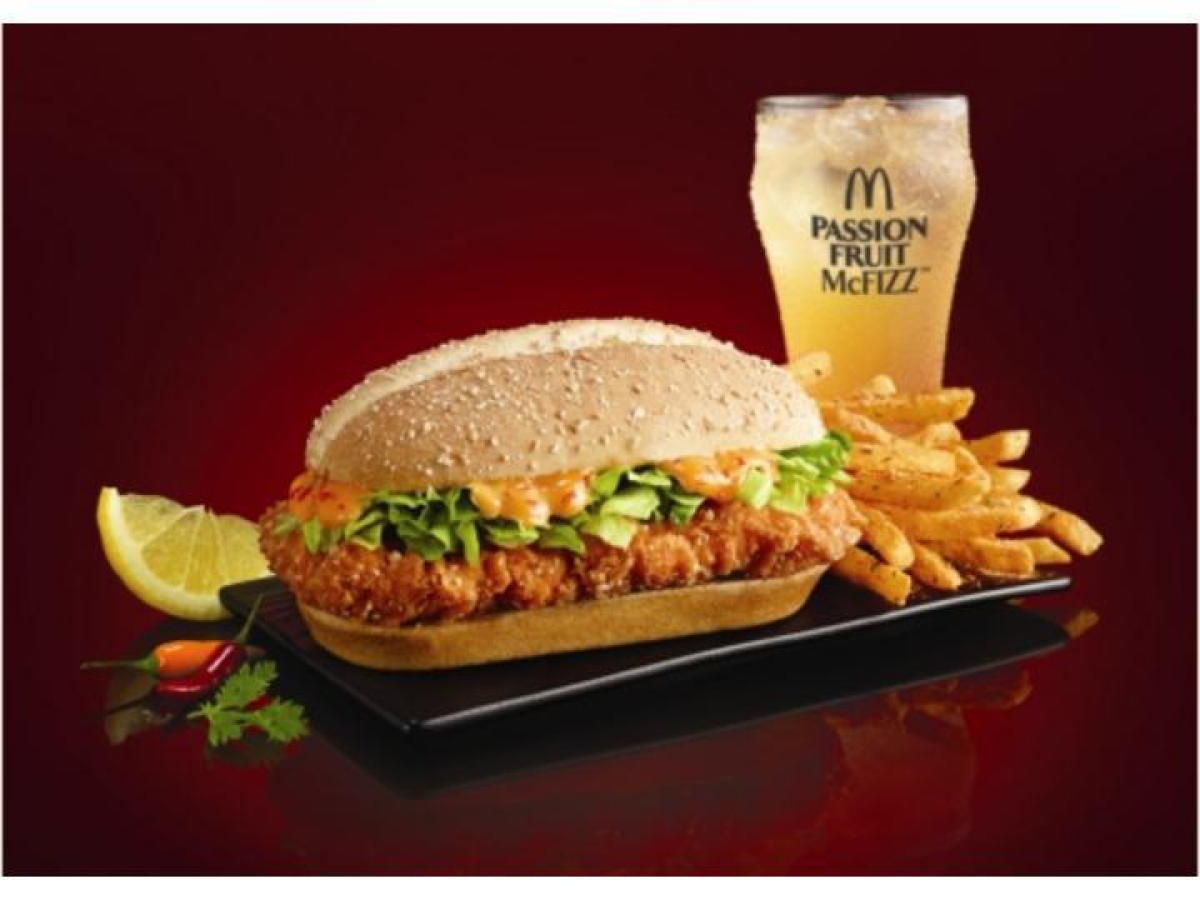 When I visit McDonald's, I usually go straight for the McSpicy because I love its savoury spicy flavours.  Little persuasion was needed for me to try out their newest limited-time offering, though – the Red Peri Scorcher.
The crispy Red Peri Scorcher whole muscle chicken patty packs just as much tenderness as the McSpicy – I especially like the piquant and tingling peri-peri sauce slathered on the patty. The bite is complete with crisp, fresh lettuce. The peri sauce contains peri-peri, or piri piri, Africa's hottest pepper measuring up to 175,000 Scoville units. That's about 20 times hotter than the jalapeno peppers we are generally familiar with.
With a much spicier, and tangy, kick than the McSpicy, the Red Peri Scorcher is definitely looking to more than glaze taste buds.
A long bun with a top slit holds all those elements together. It is soft, warm and adequately toasted, and more delicate than I had expected.
Like everyone else, I found myself succumbing to the all-too-tempting option of having sides. Everyone loves shaker fries; I could not resist the Citrus Thai Shaker Fries. Much like its name suggests, the orange seasoning is zesty with a touch of sweet chilli. A bold combination.  But it works
While you're at it, you might like to try out the Passion Fruit McFizz – McDonald's newest beverage that comes after the previous introduction of Lychee McFizz. Thankfully it is not overwhelmingly sweet, like most passion fruit concoctions are – and is quite simply a bubbly pick-me-up to make you a happy McCamper.
Even though my heart remains loyal to the old contender, I'd happily embrace the new challenger. The Red Peri Scorcher satisfies my spicy cravings, if not more. Too bad it's only available for a limited time.
Where do your allegiances lie? Try them both and vote now at www.spicyfaceoff.com
---