Hawker Hustlers: Family legacy? This young hawker behind Prata Lahhh! wants to make his own mark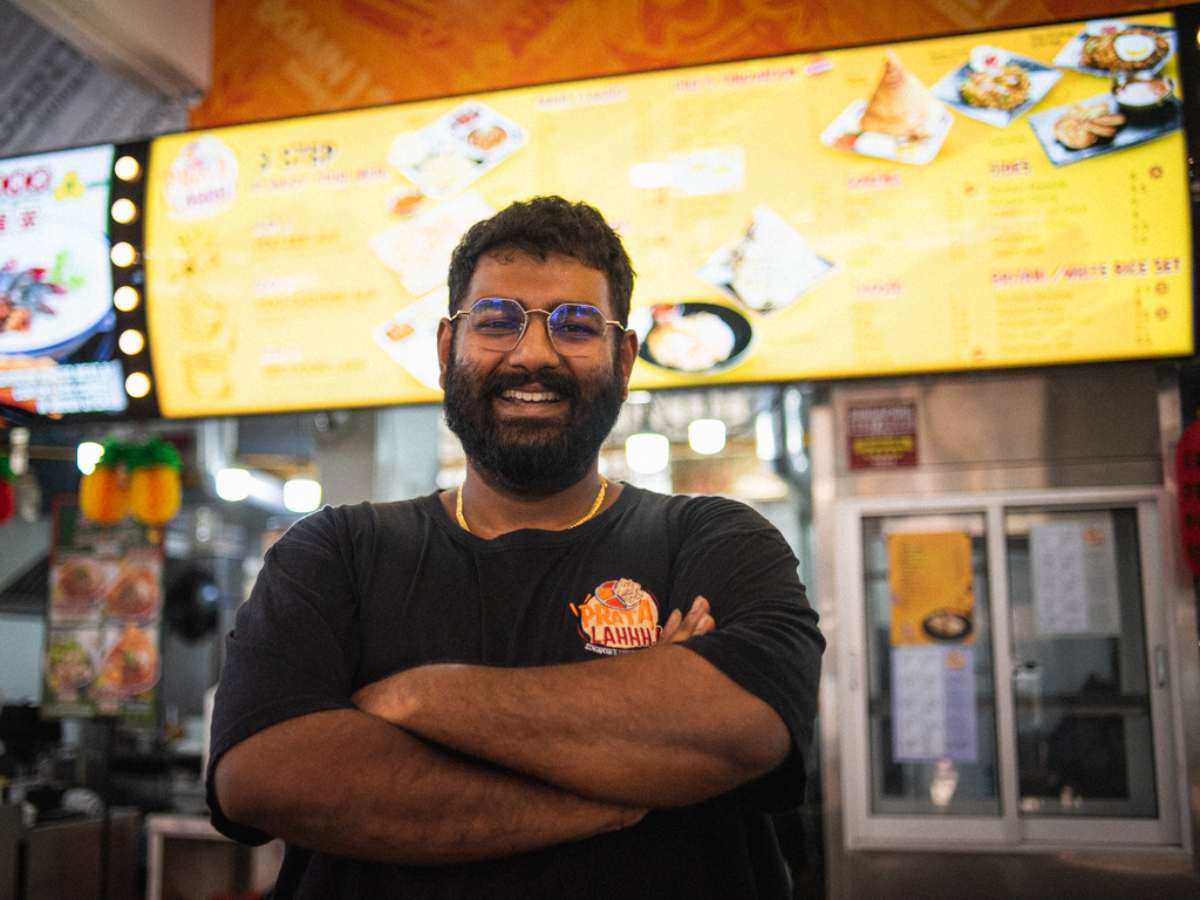 Meet the millennial hawker behind Prata Lahhh!, who comes from a long line of prata makers serving up Singapore's most well-known prata
Billed as Singapore's first DIY prata concept, Prata Lahhh! allows you to create the prata of your dreams
With ingredients such as mushroom, chicken, mutton keema, and premium fare such as prawn and crab meat, you can go wild with adventurous flavour combinations
Hawker Hustlers is a HungryGoWhere series spotlighting young and emerging hawkers with compelling stories. Read through all the way for an exclusive GrabFood promo so you can try their food, too.
Growing up, Ghauthaman s/o Ramanan (or 'Ghau' for short) has always acutely felt the weight of living up to his family's prata empire legacy.

After all, his kin are behind some of the most well-known Indian restaurants in Singapore. His father, for one, is behind household name Casuarina Curry, which has three outlets, while his uncle owns Springleaf Prata Place, which has nine outlets islandwide. His cousin runs Gandhi Restaurant in Little India.

Having helped out with the family business since he was 14, Ghau always knew that he would one day start his own F&B business. As to what it was going to be? He wasn't sure, exactly.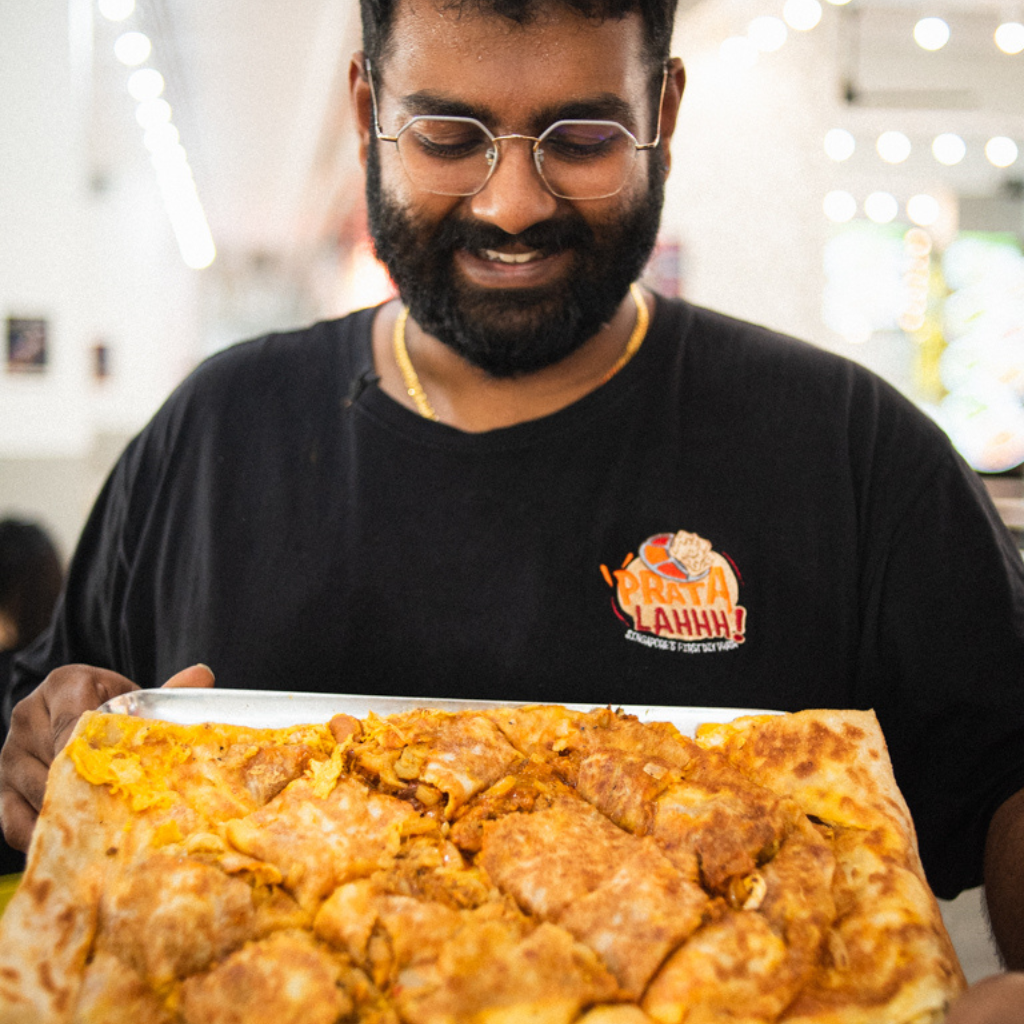 After completing his National Service, he ventured into various sales roles for about two to three years to understand the mechanics behind running a business.

Armed with the business know-how, Ghau finally felt ready to forge his own path. He would leverage his family history — but give it a flavour of his own.

In December 2022, he invested S$40,000 to launch Prata Lahhh! in Hougang — a trendy stall in a coffee shop to appeal to the younger market. 
Billed as Singapore's "first DIY prata" concept, diners get the chance to customise their own unique prata dish to satisfy their cravings.  
On the origins of the name, the down-to-earth 30-year-old explains: "When people ask: 'What do you want to eat?' We usually answer, 'Prata, lah!'"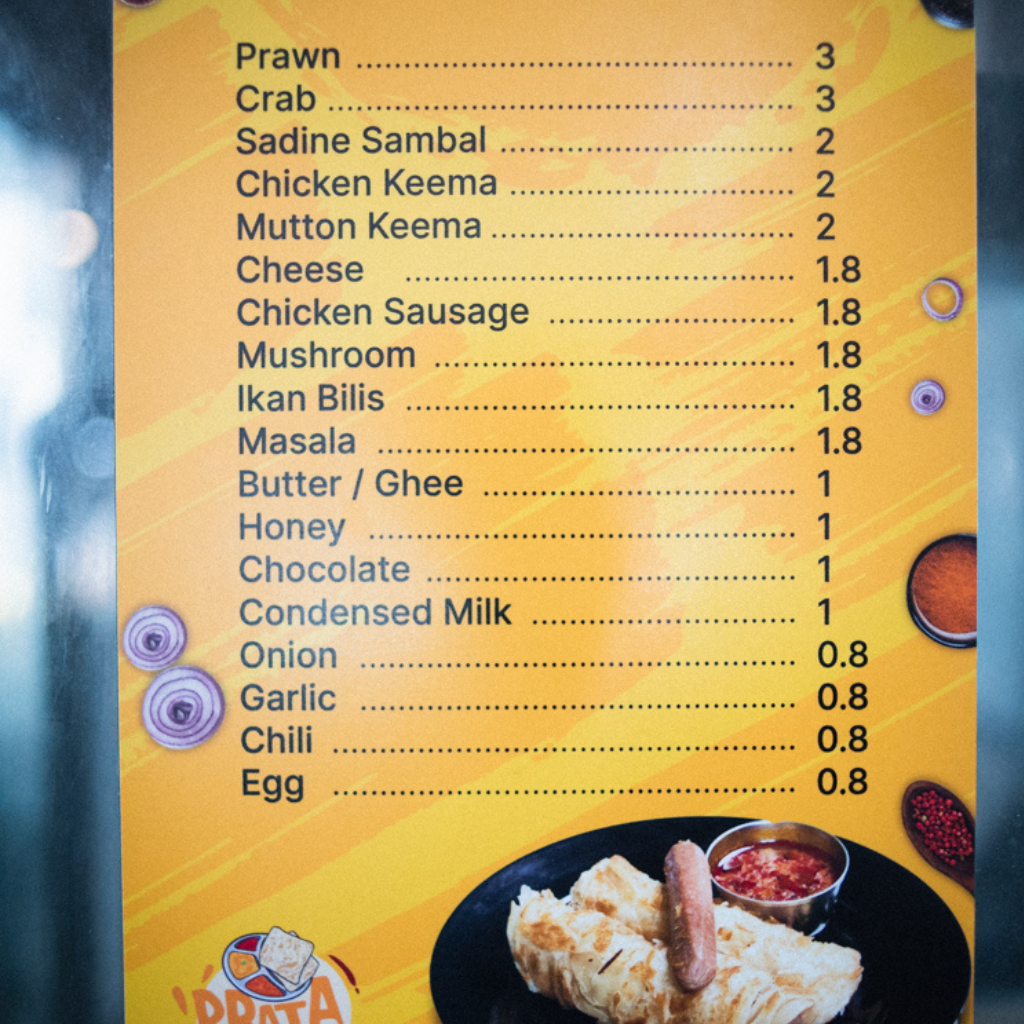 How it works
First, opt for your main base carb (prata or thosai). Then, choose your filling of choice from a list of some 20 ingredients. 
Beyond the basic egg, onion, garlic, and cheese, you can go wild with mushroom, chicken or mutton keema, as well as more premium fare such as prawn and crab meat. Have a sweet tooth? Add options such as honey or chocolate dips.
Previously, diners had the option of grabbing a plate to help themselves to the ingredients — akin to the way you have mala xiang guo or yong tau foo. But as this resulted in even longer queues, the stall decided to do away with this model.
Today, all you have to do is let them know what you'd like, and the staff will do the rest.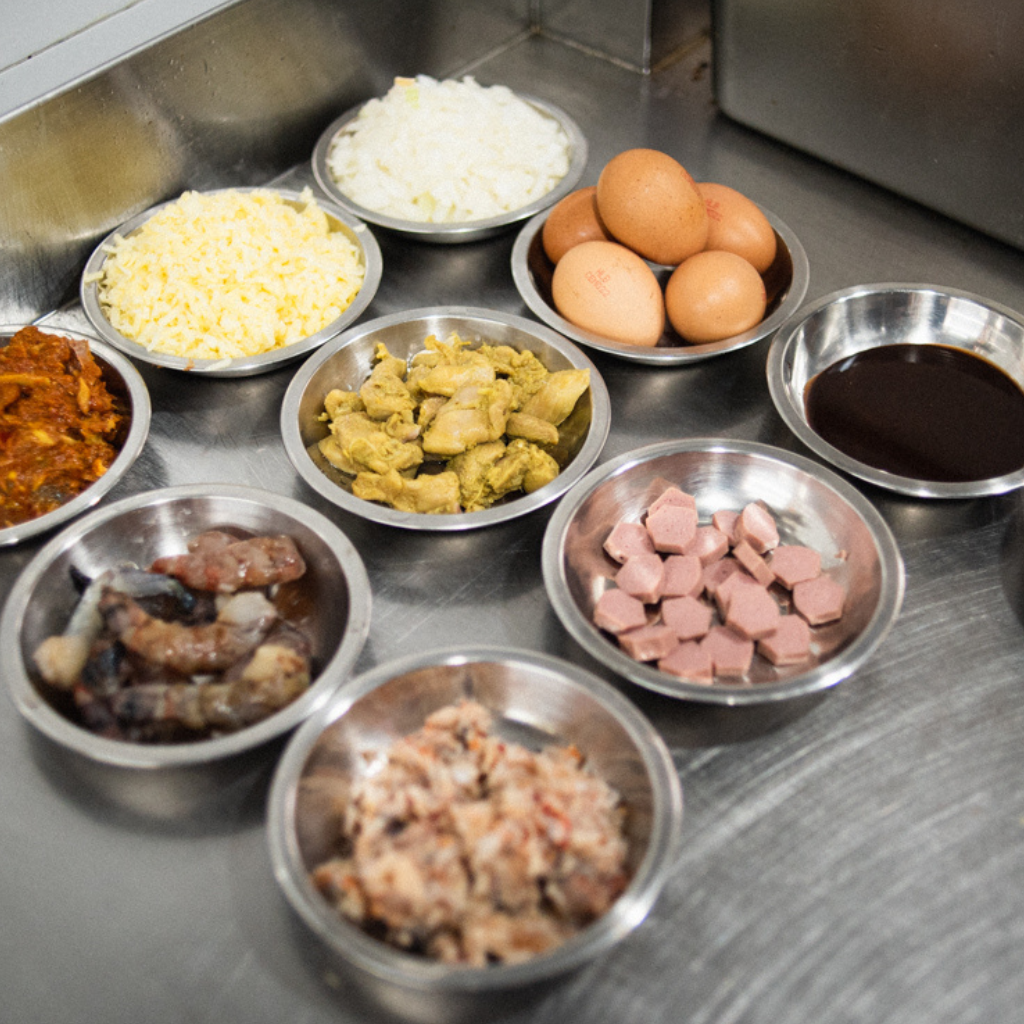 While there, the HungryGoWhere team had a chance in crafting the most overloaded prata. Stumped by the array of choices, Ghau helpfully suggested some ingredient pairings, such as swapping out the chicken keema with sardine sambal, which would go better with the prawn and crab.

After loading the prata with our ingredients and flipping it expertly, Ghau presented our dish. It was the most enormous prata creation we've ever seen, paired with our pick of chicken, mutton or fish curry, or dhal.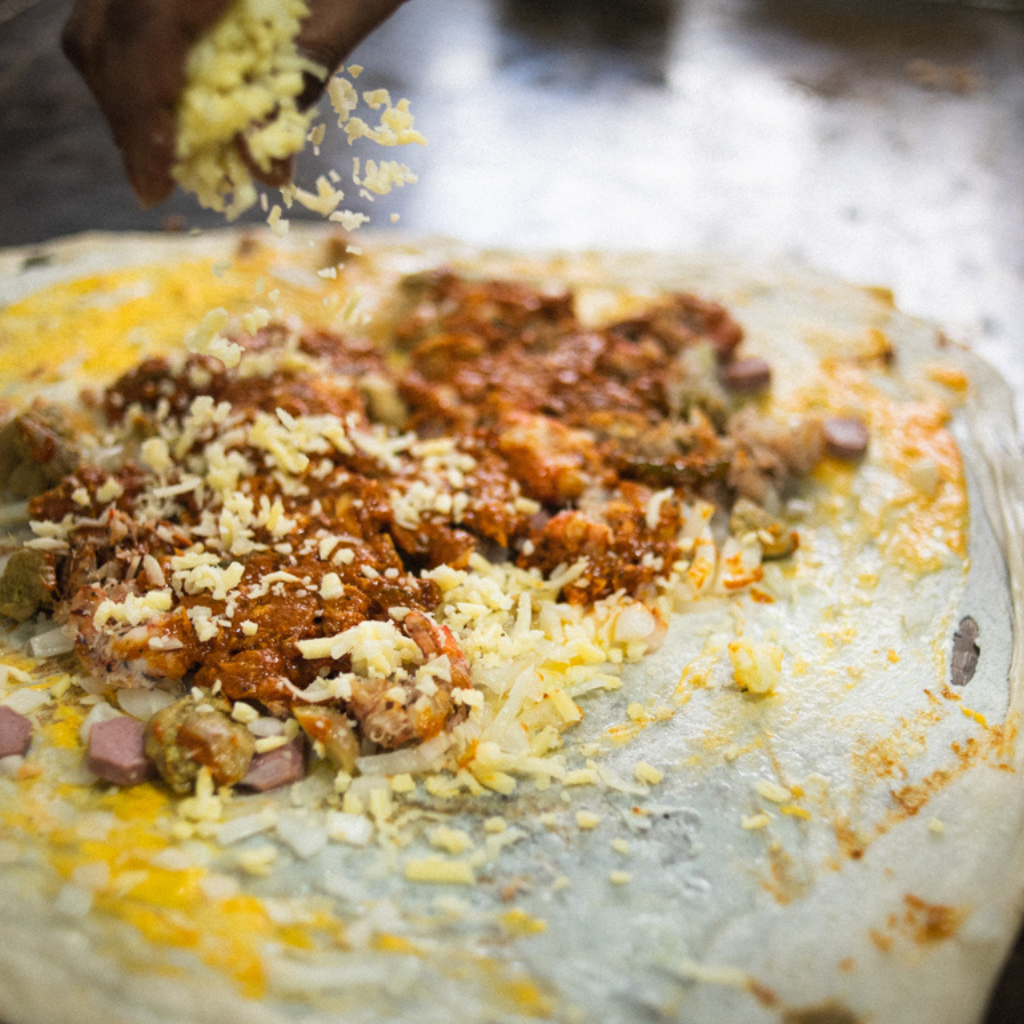 Every mouthful "gives a different dimension", Ghau observes as we dig in. It's an indulgence, indeed.
The ability to tailor your own dish extends to other items in the stall, too. Diners can customise their own thosai or goreng dish. Choices for goreng include bee hoon and maggie mee — you can even opt for a prata goreng.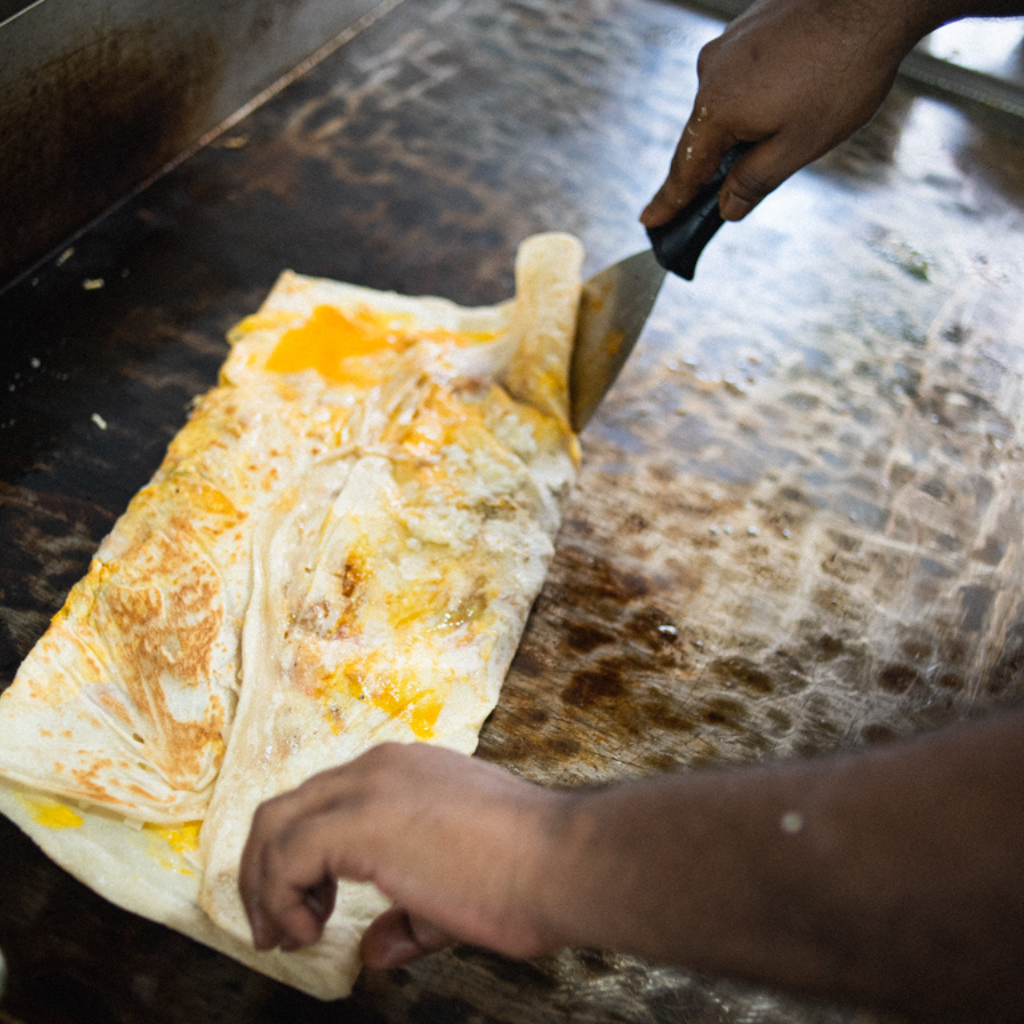 For those who prefer the standard prata-ordering experience, you can order off the regular set Prata Lahhh! menu, which include classics such as plain, paper, egg, garlic prata and the like. There are also innovative dishes such as eggs benedict prata.
Since the stall's opening, the brand has received plenty of media coverage and attention on social media. It's also drawn a fair share of new customers and prata lovers who make their way down to the obscure residential estate in Hougang, eager to experiment with adventurous flavour combinations. Many of them are in their twenties to thirties — dropping by after work for their prata fix.
The family legacy
Ghau says he has his family to thank for his new business. He has enjoyed their support, every step of the way.

This includes both big and small matters, from bouncing off business ideas and discussing marketing strategies, to hiring decisions, or even searching for the best stainless steel supplier. He's grateful he can always turn to his father and extended family for help, he says.

However, perhaps what's best is the fact that they give him the space to learn, instead of dictating what he should do. 
"When I ask them for advice on something, they never tell me yes or no… They just give me the pros and cons, and at the end of the day, it's my decision. Having these strong pillars and a (solid) foundation is very reassuring," he adds.
More importantly, Ghau says all the years of helping out with the family business has sharpened his instincts on how to "work hard, work smart, talk to customers, understand what they need, and how to treat employees right".
This certainly came across during our visit, as the friendly and unassuming Ghau quickly made us feel at ease during our chat.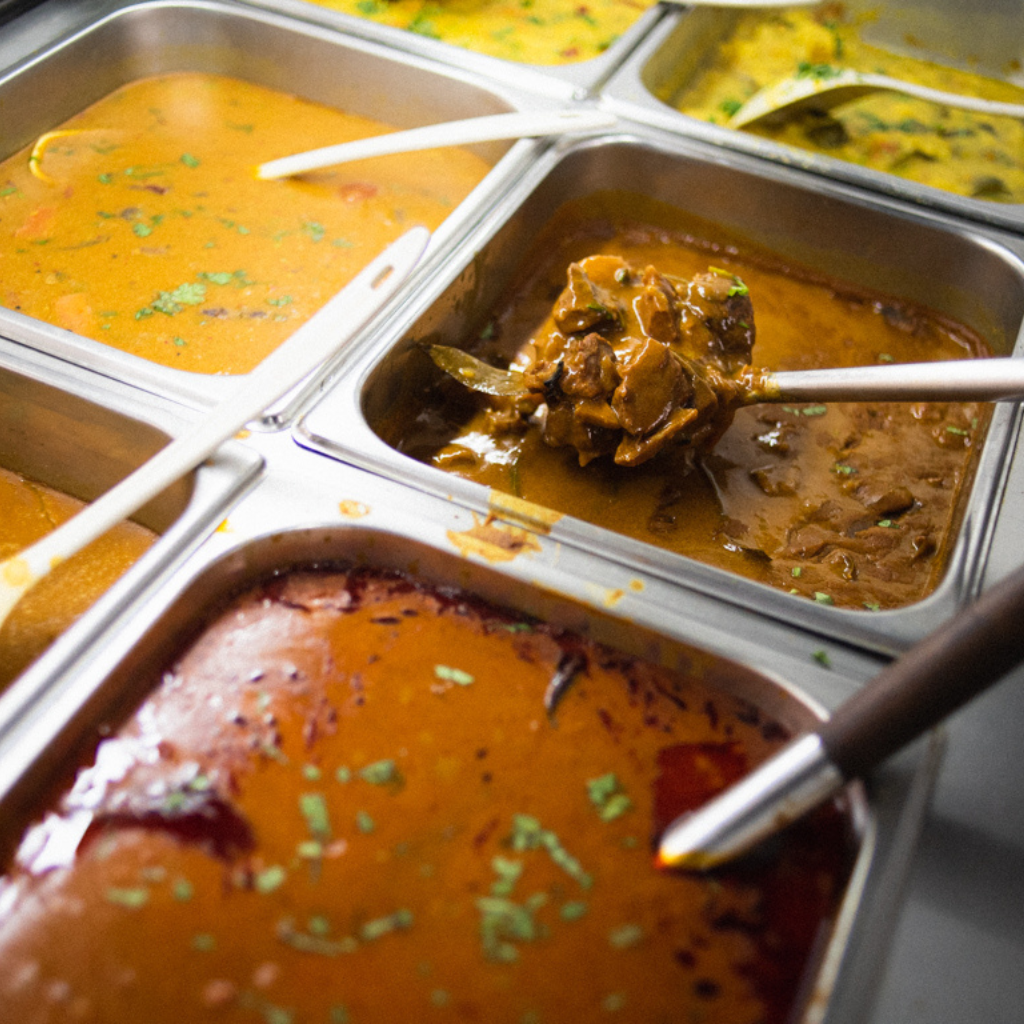 Speaking to us in front of his stall, you can sense Ghau's passion for the craft. After all, the art of cooking is ingrained into his very being, and his family's, too.  
Recounting how cooking has always come naturally to his family, Ghau recalls a time when his family was overseas in Dubai for a holiday a few years ago.

When it was time to prepare breakfast for the family in their Airbnb, his father and younger brothers fell into their roles automatically, like a well-oiled machine. One person got busy preparing the bread and cereal, while the others made omelettes and drinks.

"It made me realise that everyone here is a cook and we all work together so seamlessly in a kitchen… Cooking is in our blood," he says.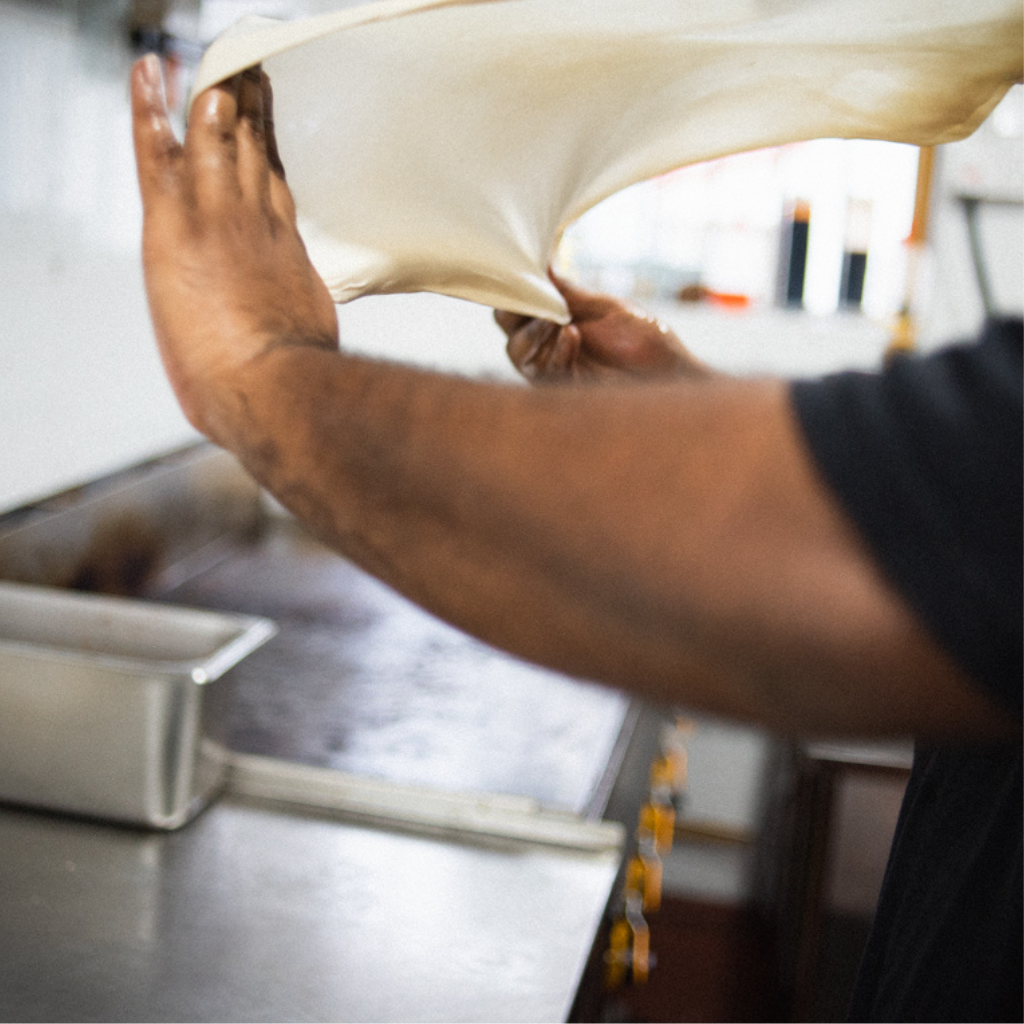 While acknowledging that he has benefitted from his family legacy, Ghau says he believes there's a chance for anyone to make it in this industry, as long as they give it a go. "It really depends on how we make use of (what we've been given)."
Dishing out his advice for young entrepreneurs, Ghau says: "Don't listen to any naysayers. Just believe in your vision, 200%. There will be many times that will cause you to doubt yourself, but if you keep pressing on, you'll reach your goal."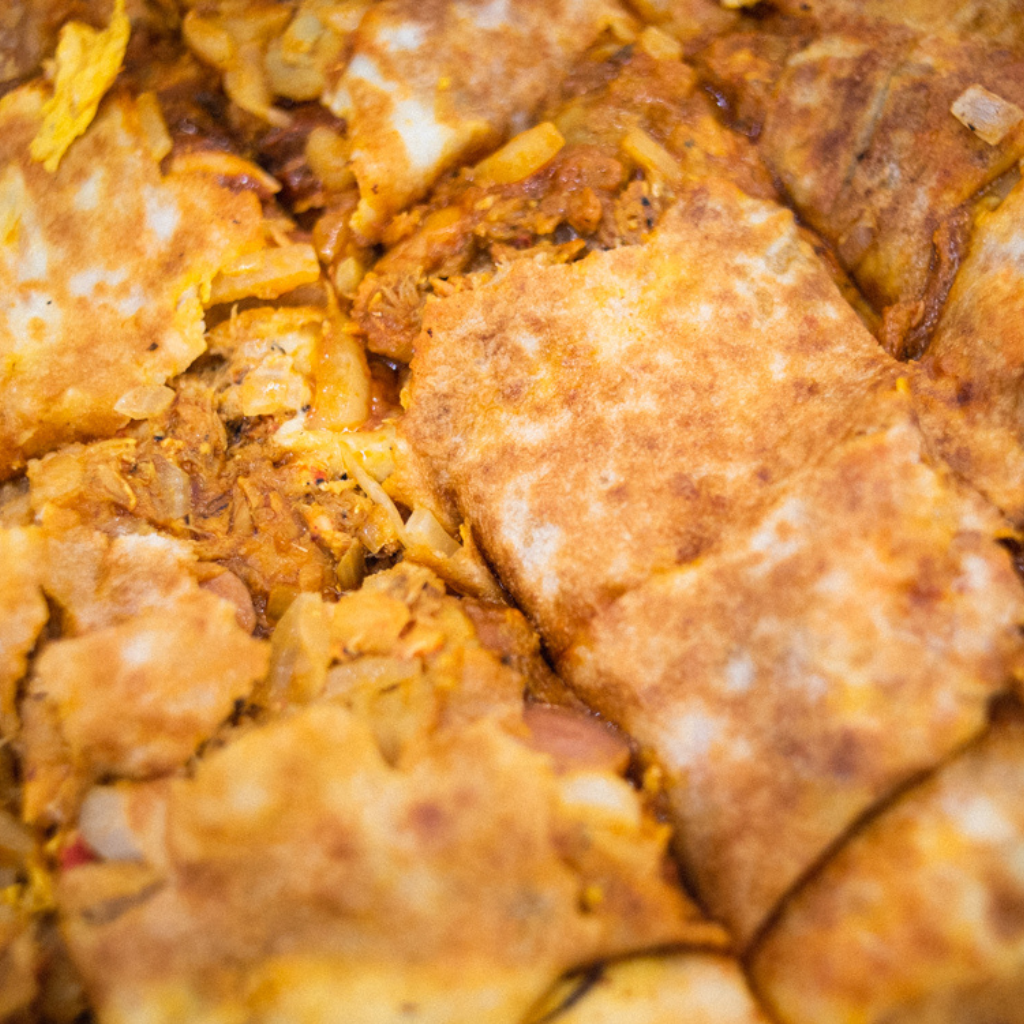 Although he has been handling prata for more than a decade, Ghau is quick to say that he is still far from being a prata master.

"It's the same with a sushi chef. Each time, you learn something different about how the dough falls, how to press it, what ingredients go well with it," he says. 
"Every day, the world around you changes. The butter, ghee, sugar, flour — the taste of these (ingredients) varies… No matter how many years of experience you have, you still learn something new about the craft."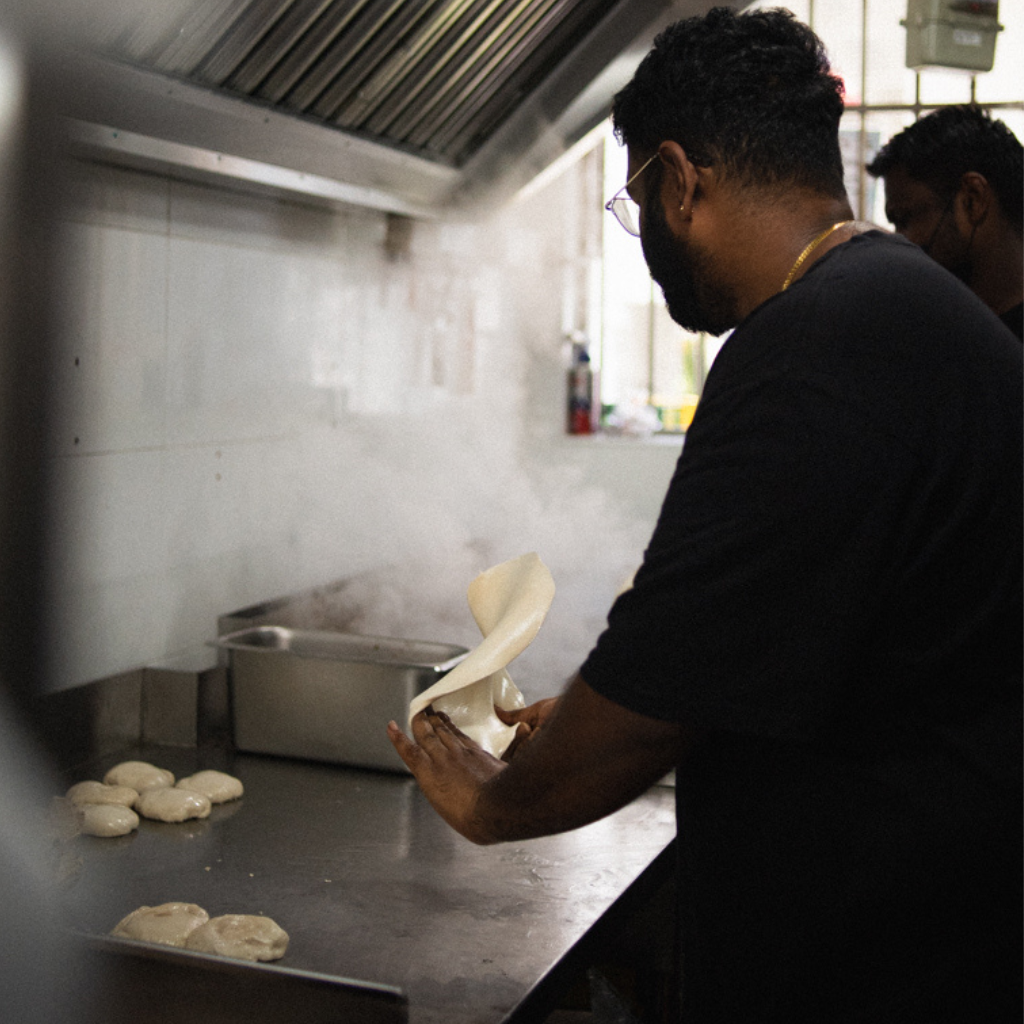 Just like those who have gone before him, Ghau has ambitions to bring Prata Lahhh! further.

By the start of November, he plans to open a second branch at a 24-hour halal coffee shop, a popular supper spot in eastern Singapore. Some innovative dishes in the works include lobster and fried duck biryani.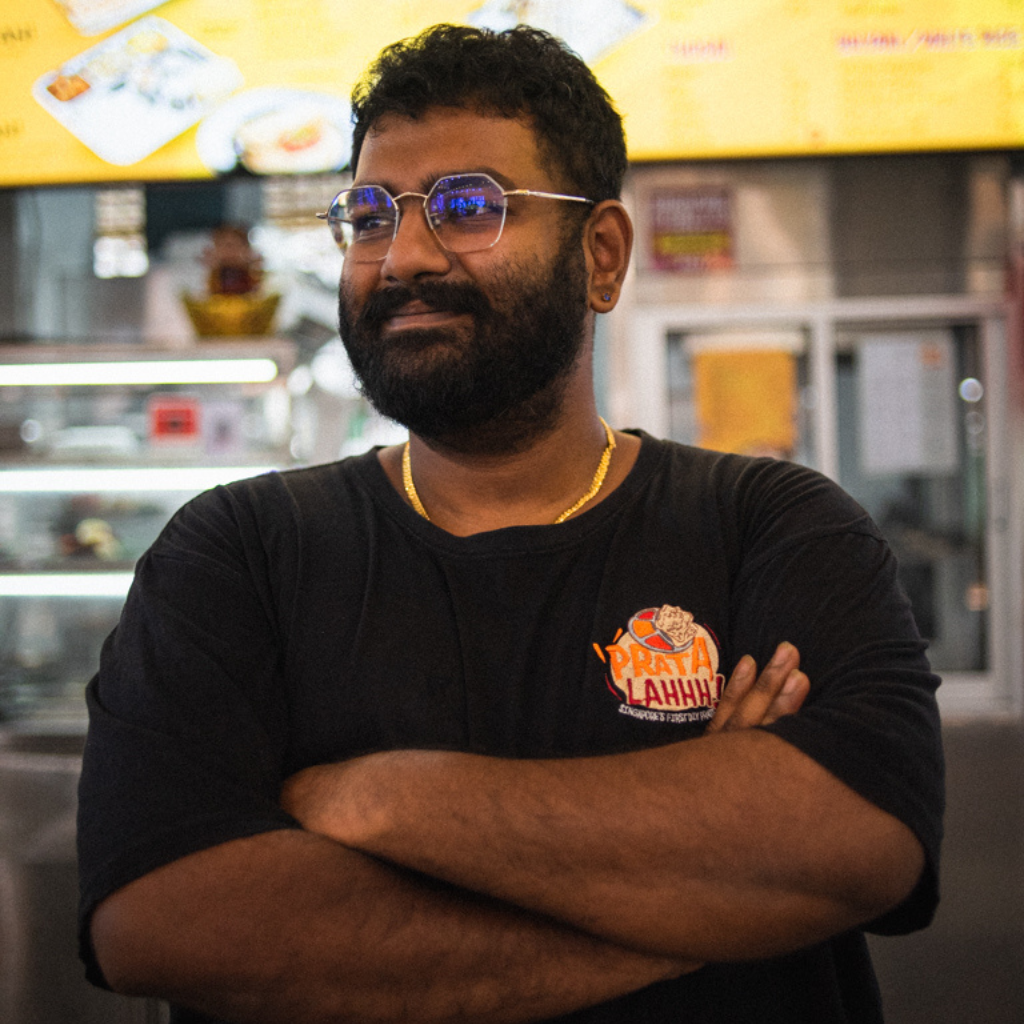 In time, he hopes to expand the brand overseas to places such as Australia and Britain, because of its strong Asian presence.
He admits with a grin: "I want more people to know about Prata Lahhh!. Of course, the goal is to be as good as the family standard, but deep down, the goal is to be better than the family brand!"
Good news for our readers who scrolled all the way to the end! Here's your exclusive GrabFood delivery promo for Prata Lahhh!, valid from August 6 to September 6, 2023:
How it works
Use the promo code HGWPRATALAHHH for S$4 off your basket (minimum spending of S$20) when you order from Prata Lahhh! – 121 Hougang Avenue 1
Stackable with free Prata Lahhh! delivery (up to S$3 off) with a GrabUnlimited subscription
While redemptions last, capped at one redemption per person
For more ideas on what to eat, check out this unlimited meat promo from Fufu Pot and the latest openings in town.
Prata Lahhh! is on the GrabFood delivery service and offers free delivery (up to S$3 off) with GrabUnlimited. It can also be found on GrabFood Dine-in.
Alternatively, book a ride to Prata Lahhh!
121 Hougang Avenue 1, 01-1358
Nearest MRT station: Serangoon
Open: Monday to Sunday (8am to 8.30pm)
121 Hougang Avenue 1, 01-1358
Nearest MRT station: Serangoon
Open: Monday to Sunday (8am to 8.30pm)