Popular S$1 Nan Rong Chee Cheong Fun reopens in Bendemeer; run by late owner's family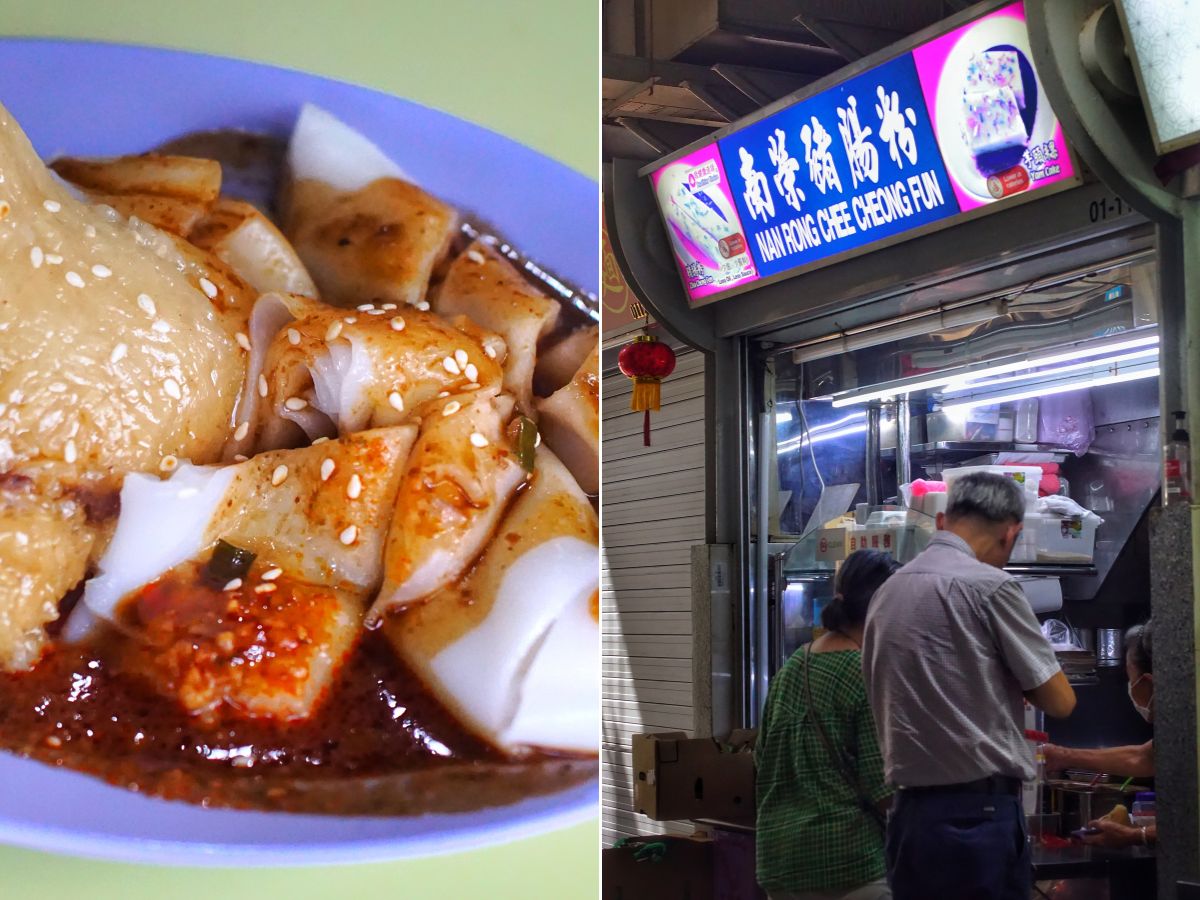 Nan Rong Chee Cheong Fun is a name that is probably most familiar to those living in the Boon Keng area.
Well-loved by its regulars, the humble hawker stall at Bendemeer Food Centre is known for its tasty and wallet-friendly breakfast fare, including its chee cheong fun (rice noodle roll) that's going for just S$1.
Another aspect that endeared the stall to customers was the friendly uncle who ran the stall.
Regretfully, he passed away in December 2022, due to an unfortunate accident at home. The stall closed, much to the sadness of its regular patrons.
However, after a three-month-long hiatus, the stall is up and running again, and at its usual spot.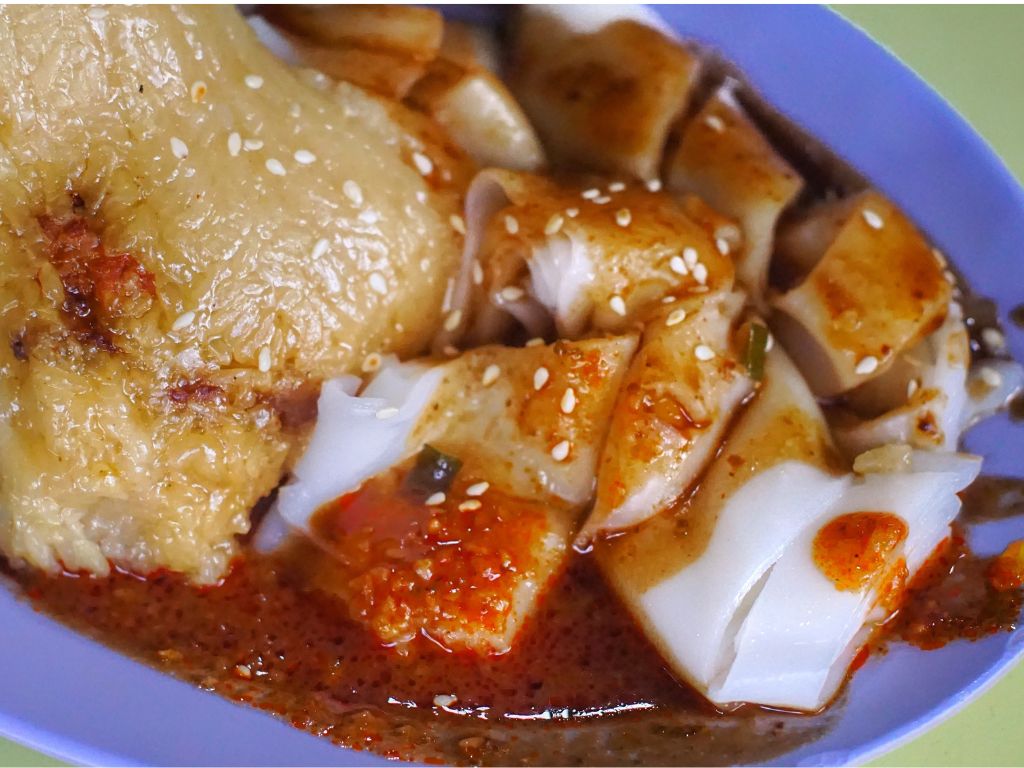 If there's a small silver lining to this poignant incident, it's that Nan Rong Chee Cheong Fun managed to find a long-term successor to take over the reins.
The stall is now run by the late owner's wife and niece-in-law. 
Although some crowd favourites, such as its fried beehoon and yam cake, are not available on the menu, diners will be glad to know that they can still indulge in the signature S$1 chee cheong fun. 
The relatives manning the store told HungryGoWhere that they have no plans to change the menu or increase prices for now.
The chee cheong fun is a popular dish for good reason. Done in the local-style that involves rice rolls being drenched in a sweet dark sauce and served with a smattering of sesame seeds on top, it oozes homely comfort.
While it's a relatively simple item, you can't complain about the smooth and silky sheets of rice rolls — especially when the dish is available for an affordable price of S$1.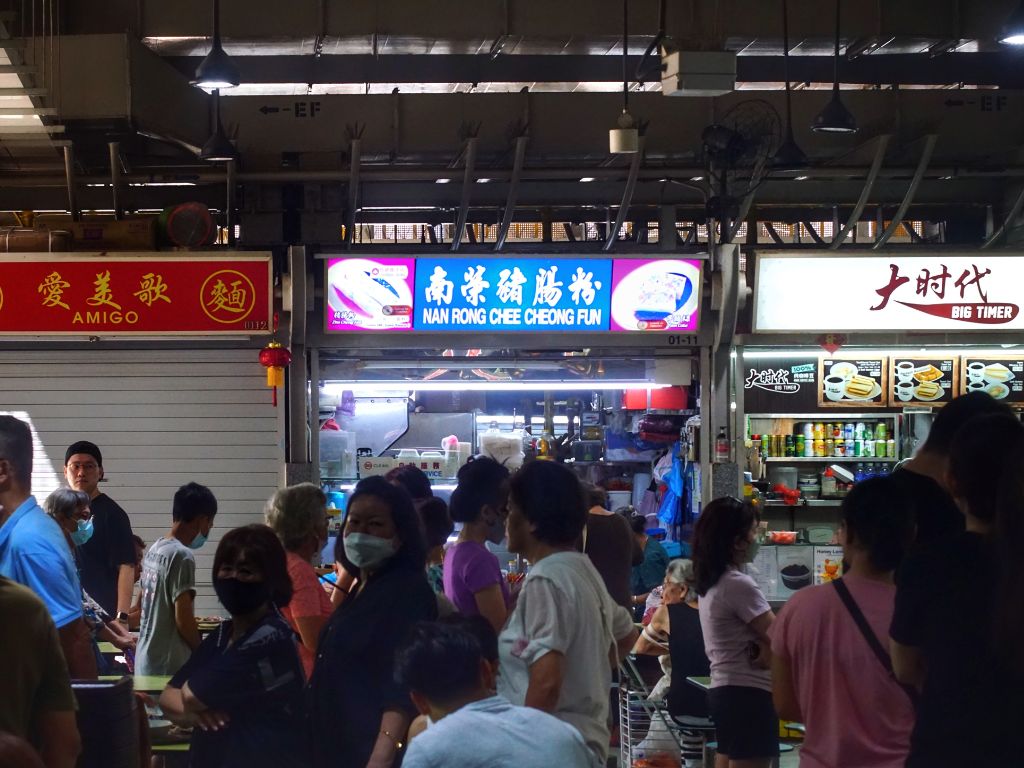 Besides its namesake dish, Nan Rong Chee Cheong Fun has another carby option available if you want to supplement your meal — rice dumplings, or bak zhang.
The rice dumplings come in two variations: Chestnut dumpling (S$2.50) and nonya dumpling (S$2.50).
While they were not astounding, the dumplings were decently sized for their reasonable price tag.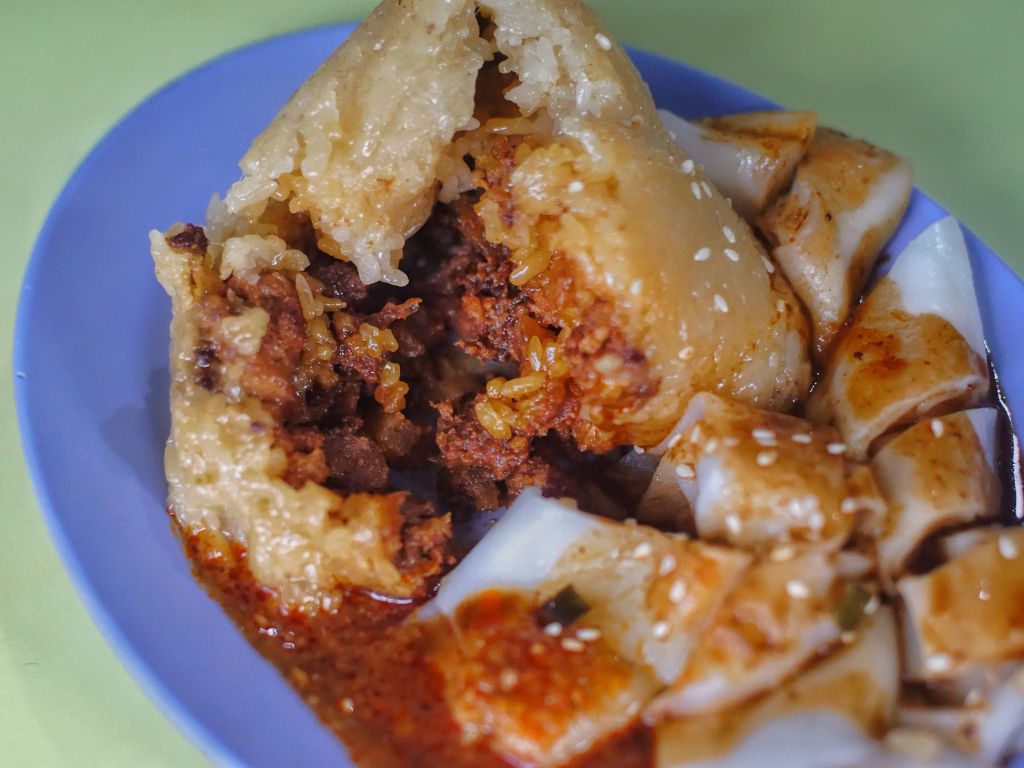 I tried the nonya dumpling, which contained a pleasant sweet-savoury meat filling within a chewy outer layer of glutinous rice. You can request for chilli if you're craving a spicy punch.
Sadly, I never got the chance to taste the late owner's chee cheong fun. Still, it's consoling to see the beloved stall continuing on in the good hands of his loved ones.
Book a ride to its outlet.
Bendemeer Food Centre, 01-11, 29 Bendemeer Road
Nearest MRT station: Boon Keng
Open: Monday to Sunday (6.30am to 5pm or until sold out)
Bendemeer Food Centre, 01-11, 29 Bendemeer Road
Nearest MRT station: Boon Keng
Open: Monday to Sunday (6.30am to 5pm or until sold out)
---