Popular hot pot brand Fufu Pot offers all-you-can-eat shabu meats from S$9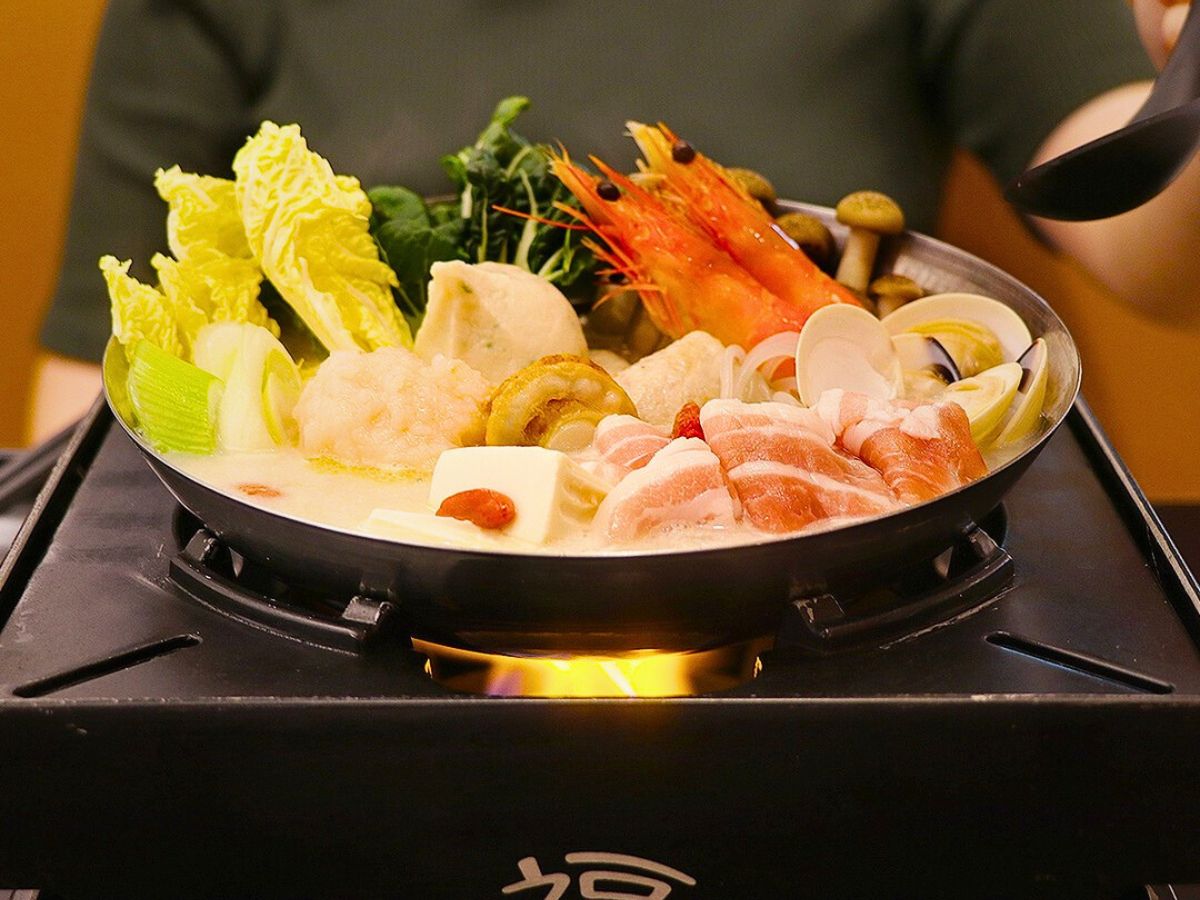 Hot pot is undoubtedly one of the most popular styles of food in Singapore.
Everyone loves hot pot — but it can rack up quite the bill, especially if you are going for a more protein-heavy meal.
If you're one of the meat-loving folks, then Fufu Pot's great-value new promo will probably catch your attention.
Located at Plaza Singapura, Fufu Pot is an established hot pot brand that's known for its individual-pot concept, which serves up unique broth options such as stinky tofu.
For the month of August, Fufu Pot is letting you indulge in all the shabu meats you want.
Simply purchase any soup pot (from S$18), and add a top-up fee of S$9 for the free-flow meat!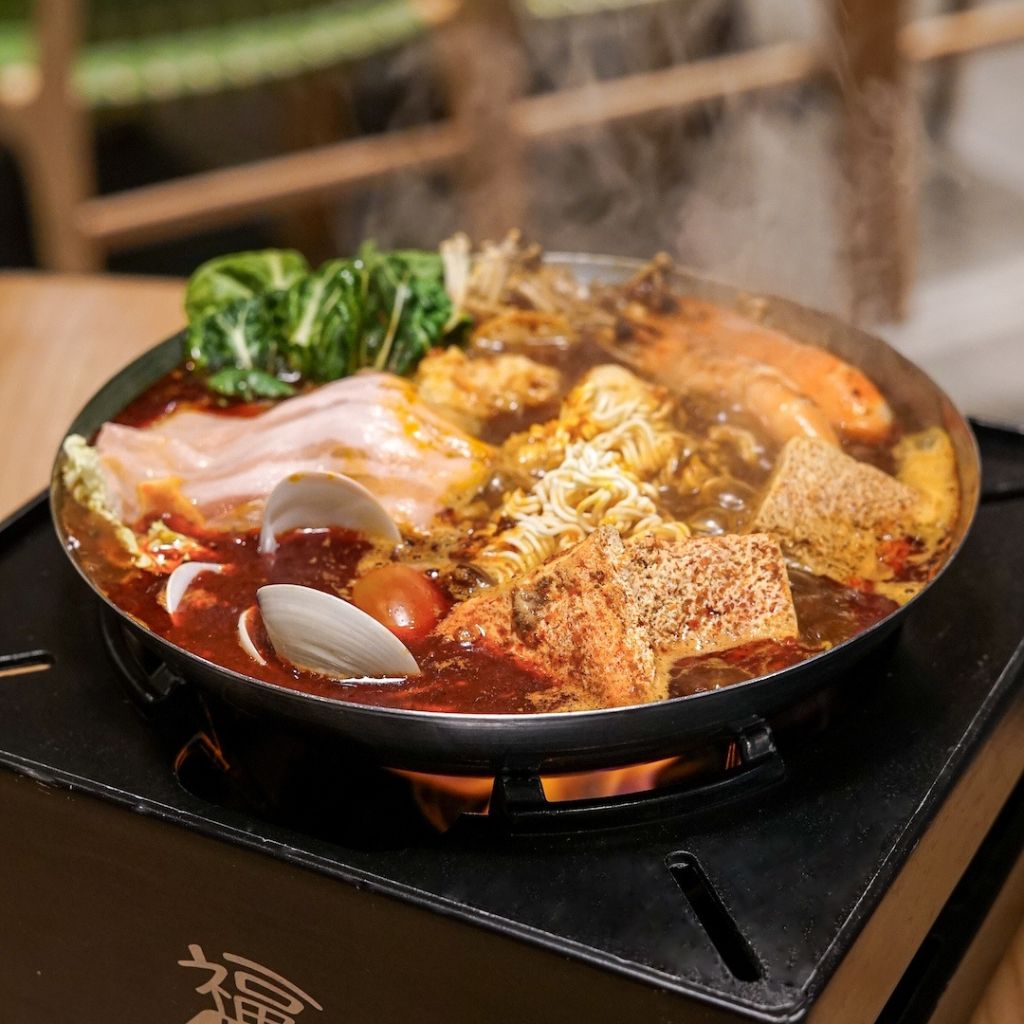 Not only do diners get to pig out on endless servings of premium pork belly, but you are even given unlimited portions of angus beef as well.
For context, a serving of meat from Fufu Pot's regular menu usually costs around S$10 a portion.
The offer runs from now until Aug 31 and is priced at S$9 for Fu-ll Members. If you're not a member, it's priced at S$15 for the general public. You can sign up for the membership here.
The great-value promotion is available from Sundays to Thursdays, and is not available on Fridays, Saturdays and public holidays.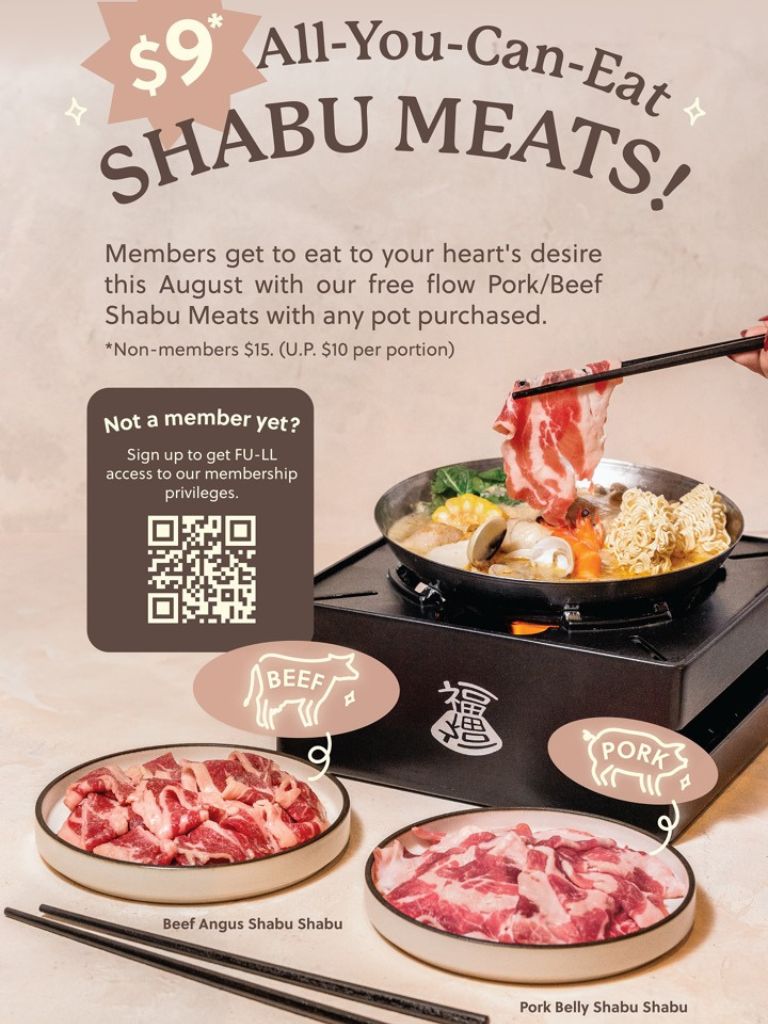 It is also not valid in conjunction with any other discounts or promotions.
Each customer will be limited to 90 minutes of dining time and, while it's all-you-can-eat, any unconsumed shabu meats at the end of the meal will be subject to additional charges.
Plaza Singapura, 06-07, 68 Orchard Road
Nearest MRT station: Dhoby Ghaut
Open: Sunday to Thursday (11.30am to 10pm), Friday and Saturday (11am to 11pm)
Plaza Singapura, 06-07, 68 Orchard Road
Nearest MRT station: Dhoby Ghaut
Open: Sunday to Thursday (11.30am to 10pm), Friday and Saturday (11am to 11pm)
---