Under one roof: This family of Bishan hawkers eats, cooks and travels together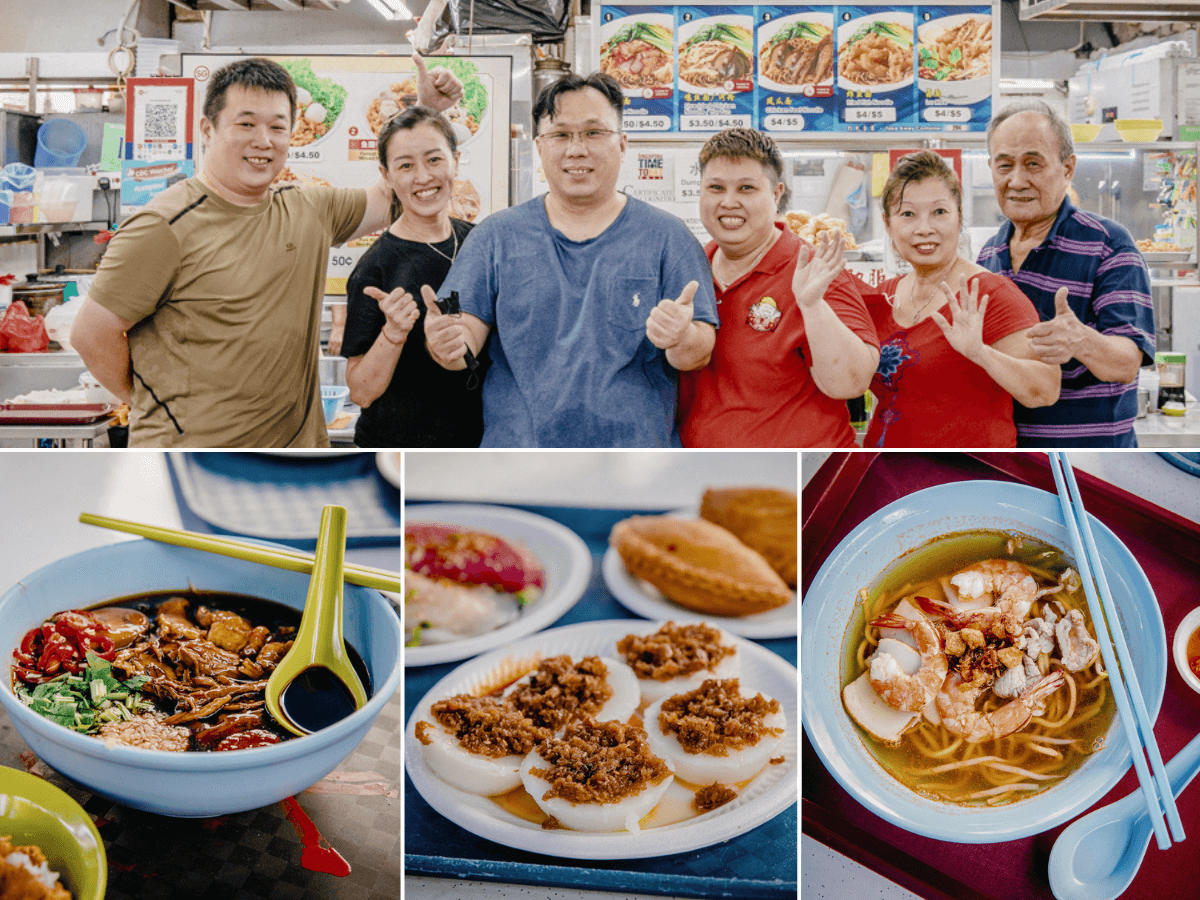 Fu Hui Wantan Noodle & Lor Mee is helmed by Goh Bee Leng, 44, a hawker who's been a fixture at the Bishan Street 11 coffee shop for the past 18 years
She is accompanied by her younger brother Goh Kok Tiong, 43, and her mother Grace Wong, 63, who also run stalls on the premises
Goh Kok Tiong operates a fishball and prawn noodle stall under the guidance of their father, while Wong sells kueh with her daughter-in-law's help
Away from work, they spend a lot of time together, including taking regular dinners and family holidays
They say a family that eats together stays together. But a family of hawkers has taken that to the next level.
At Block 150A Bishan Street 11, Goh Bee Leng, 44, helms Fu Hui Wantan Noodle & Lor Mee, a bustling noodle stall.
She arrives for the day at 5am before lowering the shutters at 2pm. But she's not alone in this.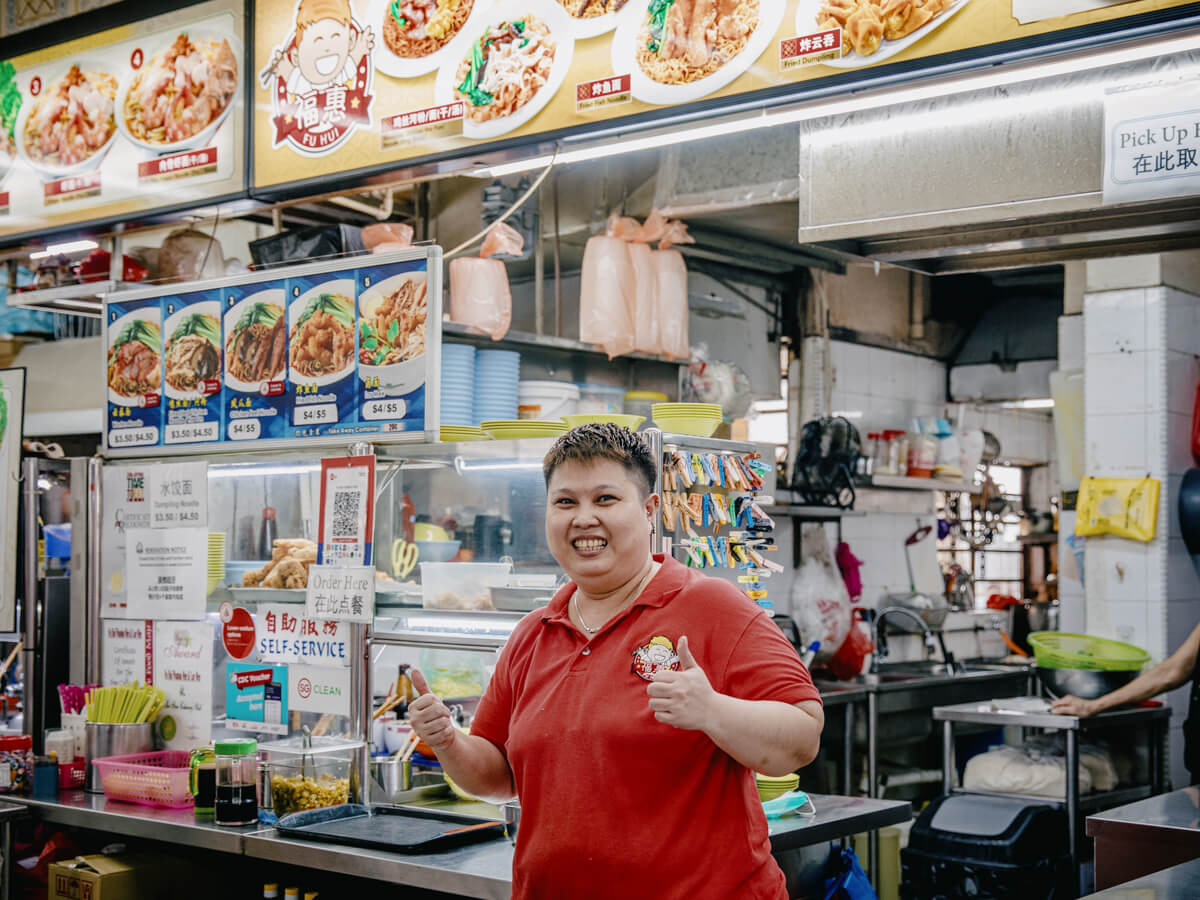 Her younger brother Goh Kok Tiong, 43, and mother Grace Wong, 63, who helm stalls of their own, are mere steps away.
What's it like to be with your family day in, day out? HungryGoWhere sat down with them to find out.
How it started
Goh Bee Leng and Goh Kok Tiong grew up watching their hawker parents ply their trade, selling wanton mee since the 1990s. 
The elder Gohs have been in the trade for 30 years at various industrial canteens islandwide, in such areas as Potong Pasir, Kallang and Chai Chee. Rising rents forced them to shift often.
It wasn't until June 2005 that Goh Bee Leng took on the mantle herself.
"I slowly learnt and picked it up. I used to work with them, but I eventually branched out on my own," recalls Goh Bee Leng in a mixture of Mandarin and English. 
Wong says: "I told her: 'You can't be working behind me (in the stall) forever; you should strike out on your own and learn for yourself'." 
They did, however, help her scout out a good location for the stall and get started on the business.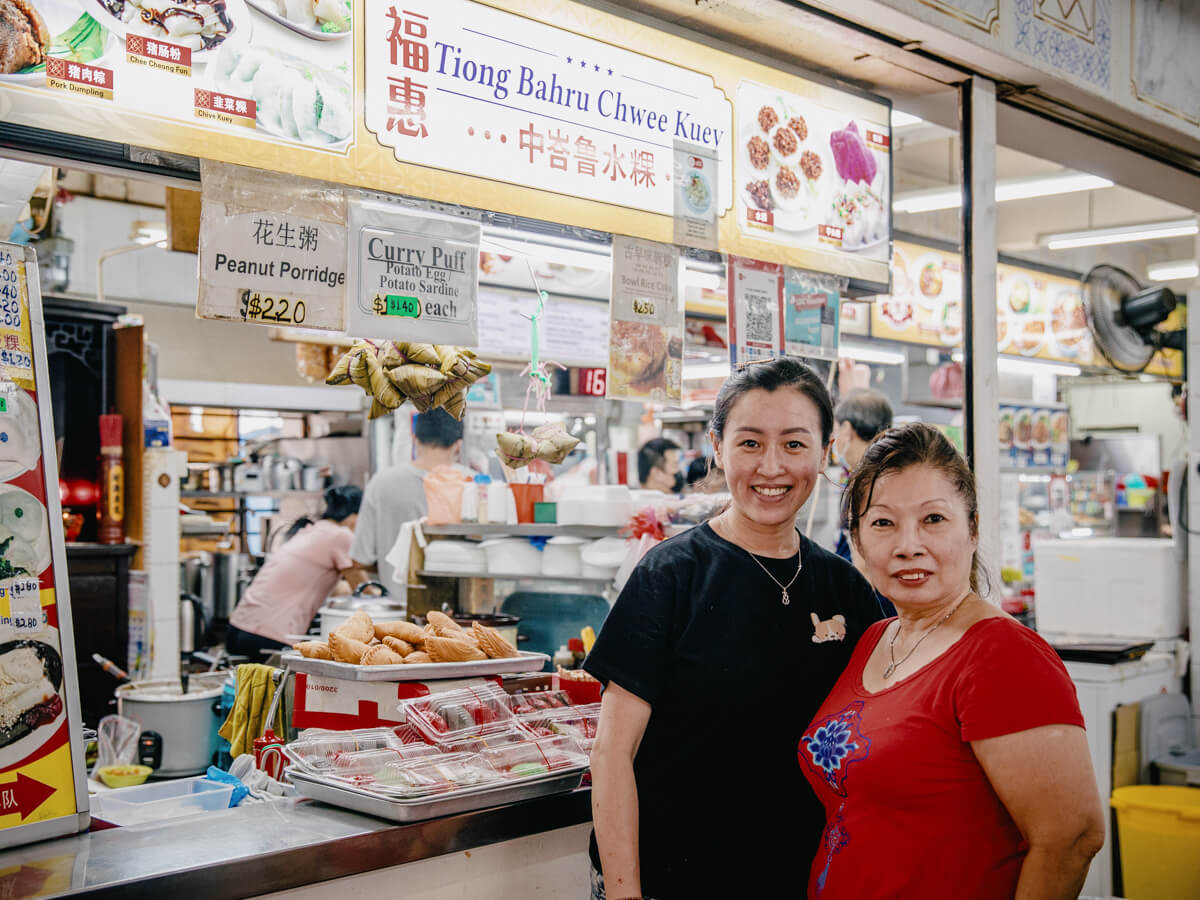 Another stall became vacant at the same coffee shop in 2008, and Goh Bee Leng persuaded her mother to take it up, this time selling chwee kueh.
In 2018, dad Goh Hung Ping, 73, closed his Potong Pasir stall to set up at Goh Bee Leng's Bishan stronghold.
By that time, Goh Kok Tiong had left his job as a lorry and crane driver to take over the reins of the family business from his father.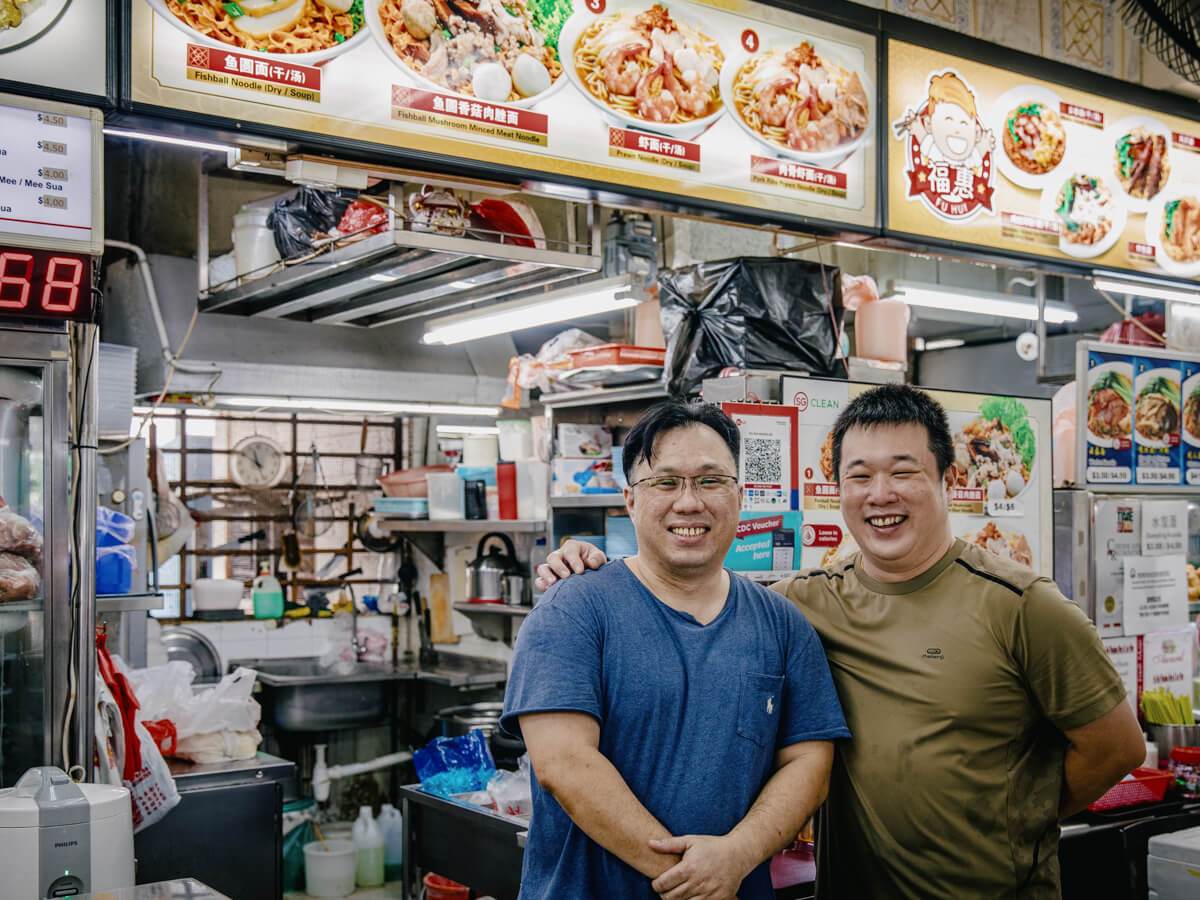 But that also meant shaking things up.
Recalls Goh Bee Leng: "I was already selling wanton mee, so he couldn't sell the same thing."
Today, Goh Kok Tiong dishes up a moreish prawn mee with pork ribs (from S$4.50) and fishball noodles (from S$3.50) at his stall. 
Goh Bee Leng adds: "We wanted to give customers more variety and choice in their food. If not, they'd get tired of always eating the same thing." 
That takes the Goh family's little empire to a six-man hawker army across three stalls.
Working together as a family
There's a camaraderie among the stalls that's clear even to an outsider.
Besides her family, Goh Bee Leng's workers have been with her for years. And you'd probably overhear friendly ribbing and banter while you queue for your noodles.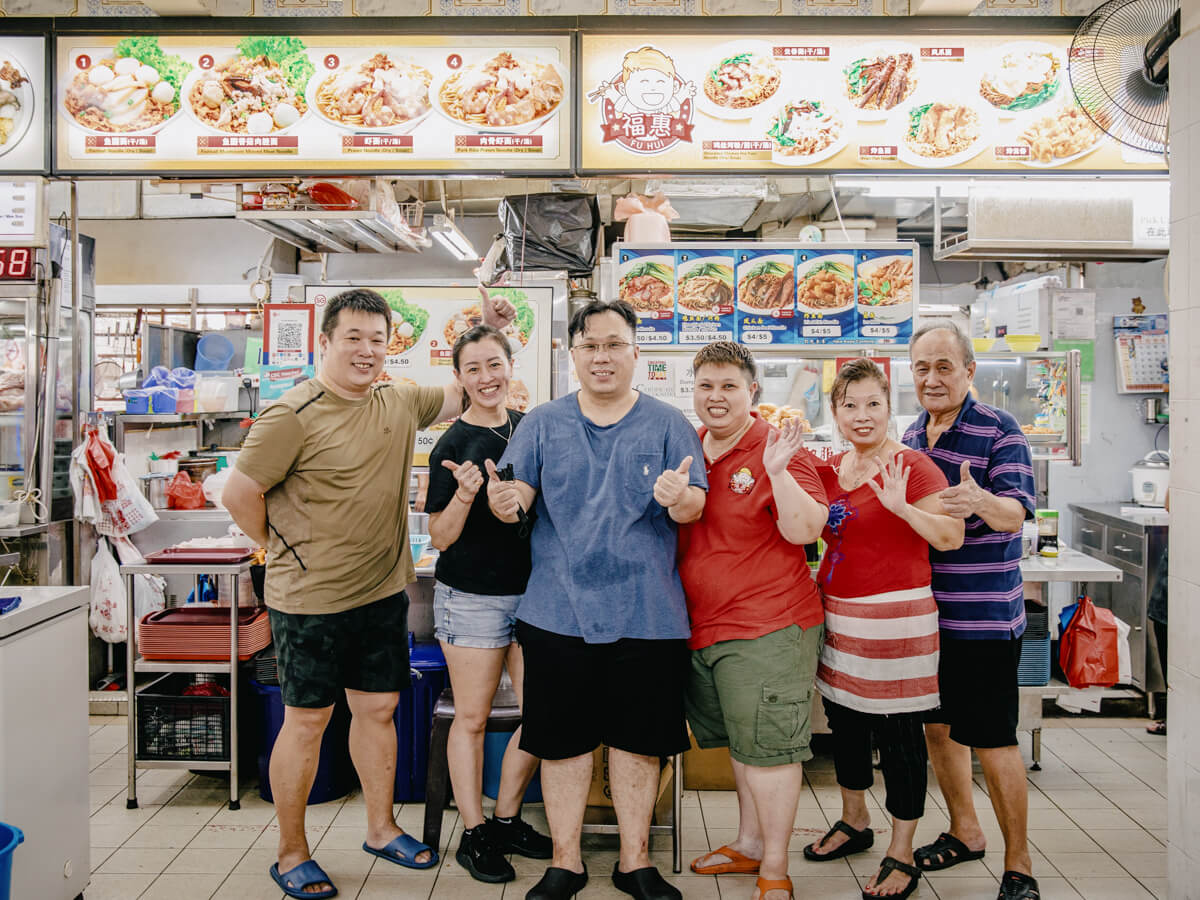 When the day is done and dusted, they bundle up together for the drive home to Punggol. 
That's where the whole family lives within the same block of flats, albeit in different units — Goh Bee Leng, mum and dad in one, and brother Goh Kok Tiong with his wife and family in another.
The family usually regroups in the evening for dinner at the elder Gohs' home.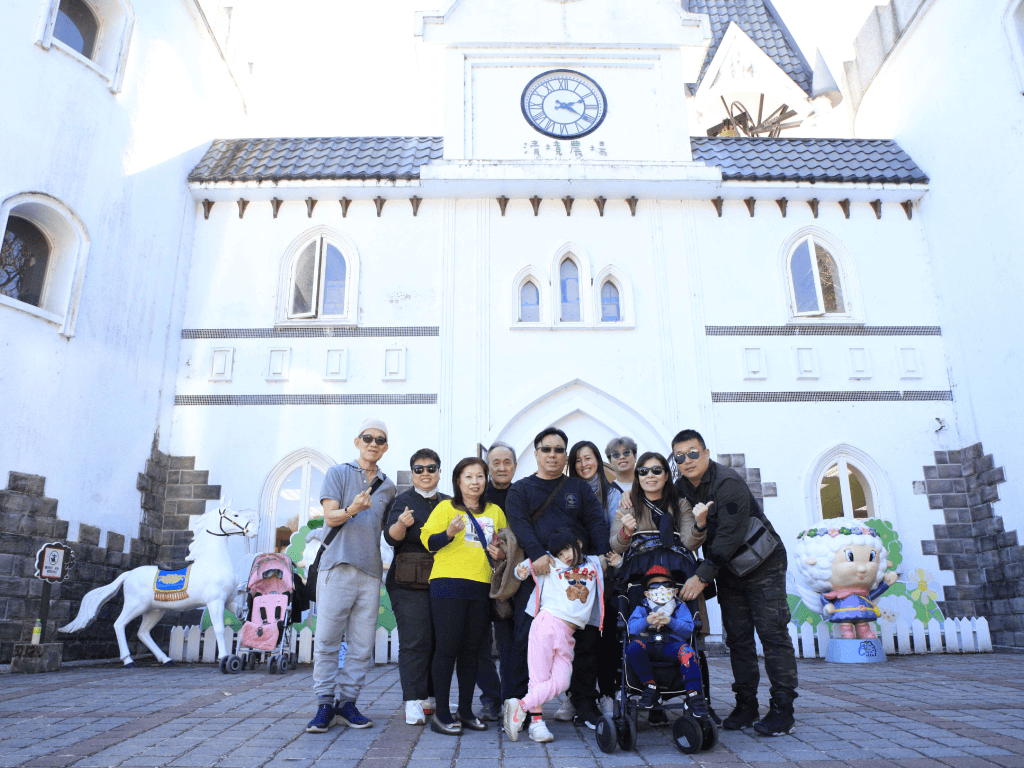 They even travel together. 
Several times a year, the gang shuts the stalls for a few days to take a big family trip. This usually happens during the school holidays, so that Goh Kok Tiong's kids, aged five, 16 and 17, can join the fun.
And the hawker family continues to grow. Goh Kok Tiong's wife Lina Lim, 37, already helps Wong run her chwee kueh stall, while the siblings' brother-in-law Ng Kian Chong — their youngest sister's 45-year-old husband — is in the process of learning the trade from the father-and-son duo.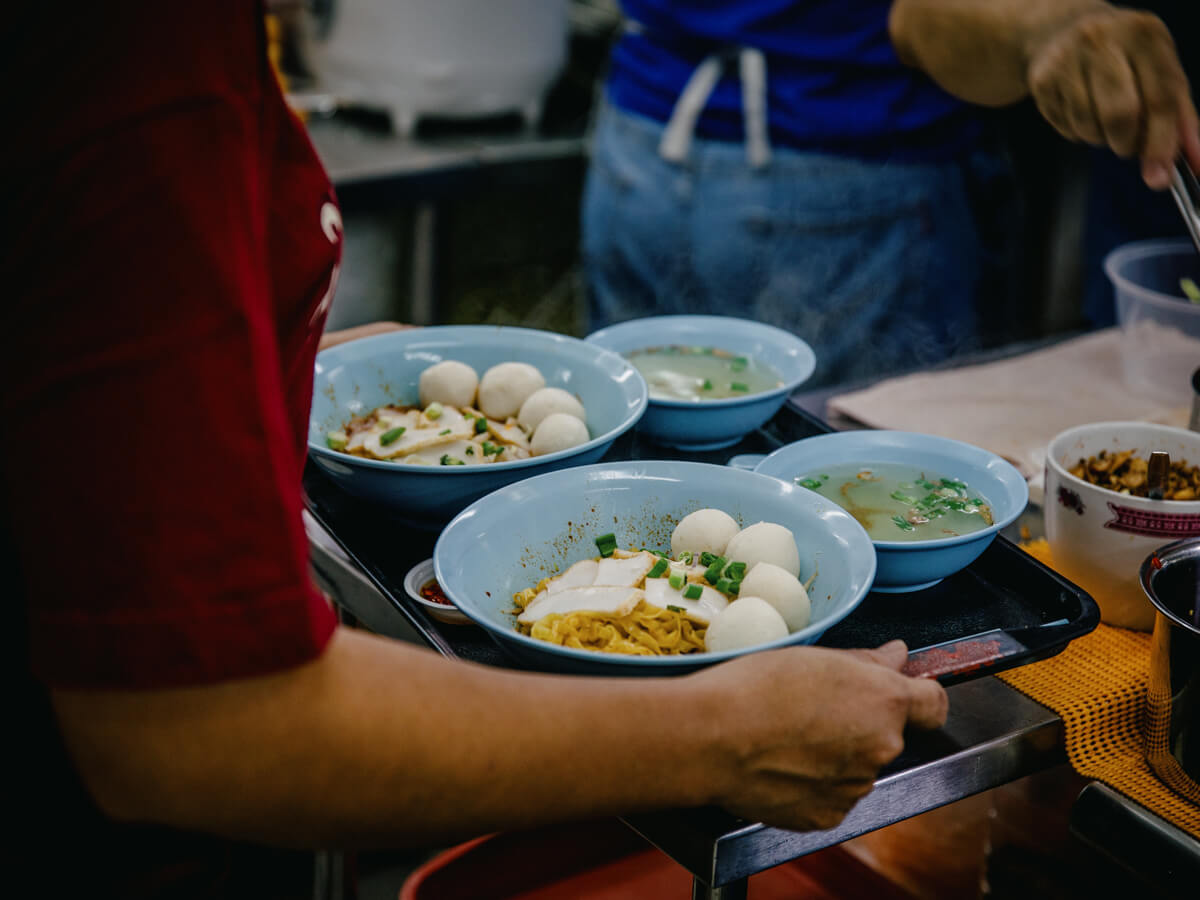 It's the family's hope to open another stall — selling their signatures — at a separate location in the next two years.
The food
The family tries to keep prices low, starting from S$3.50 for a bowl of noodles. They are located in a housing estate, Goh Bee Leng says, so she wants to keep her food cheap.
Goh Hung Ping adds: "There are a lot of old folks here, too. If the food is too expensive, they won't be able to afford it."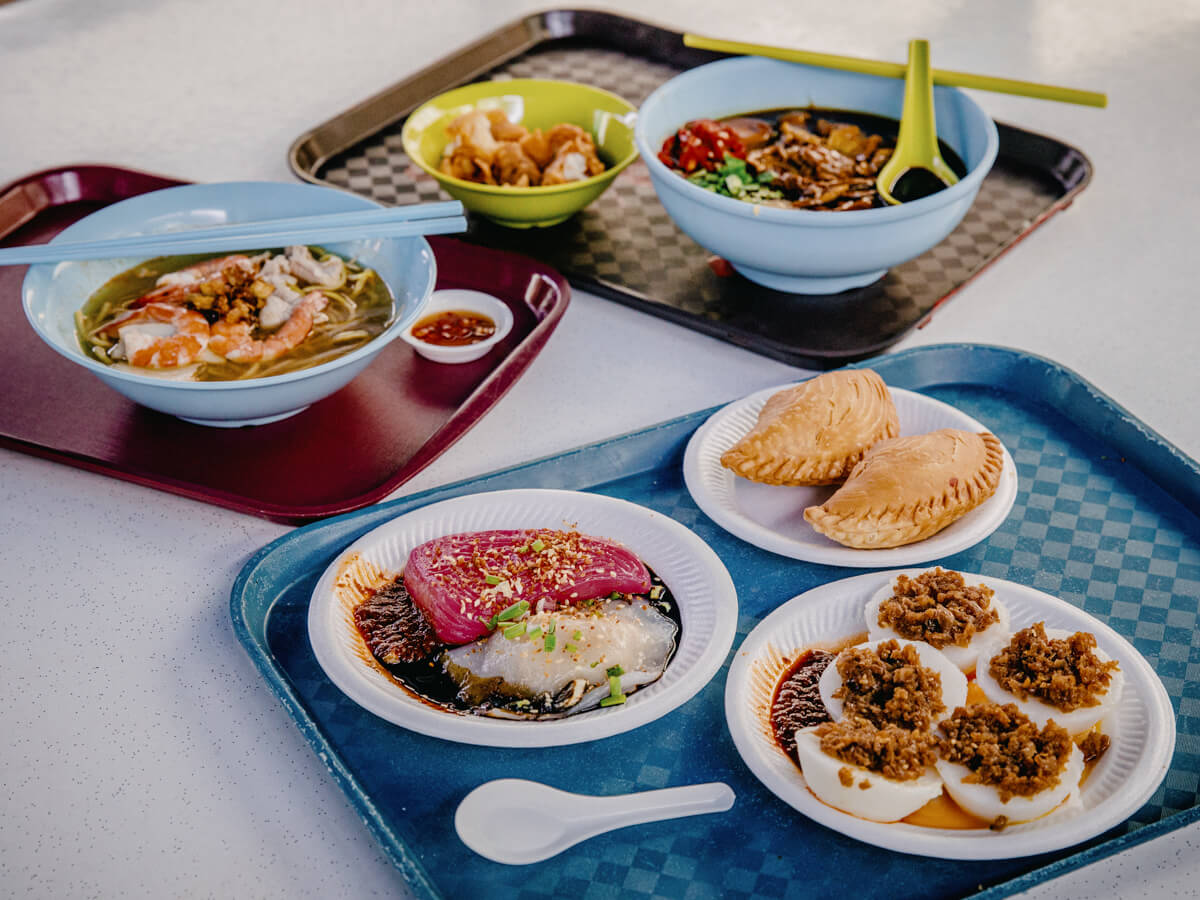 Goh Bee Leng also intends to keep prices stable, so as not to alienate their regulars, who form the bulk of her clientele. 
(She knows them so well that once she glimpses them in the queue, she can already start preparing their usual orders without having to wait, she says.)
The family charges less, but it's enough to survive on.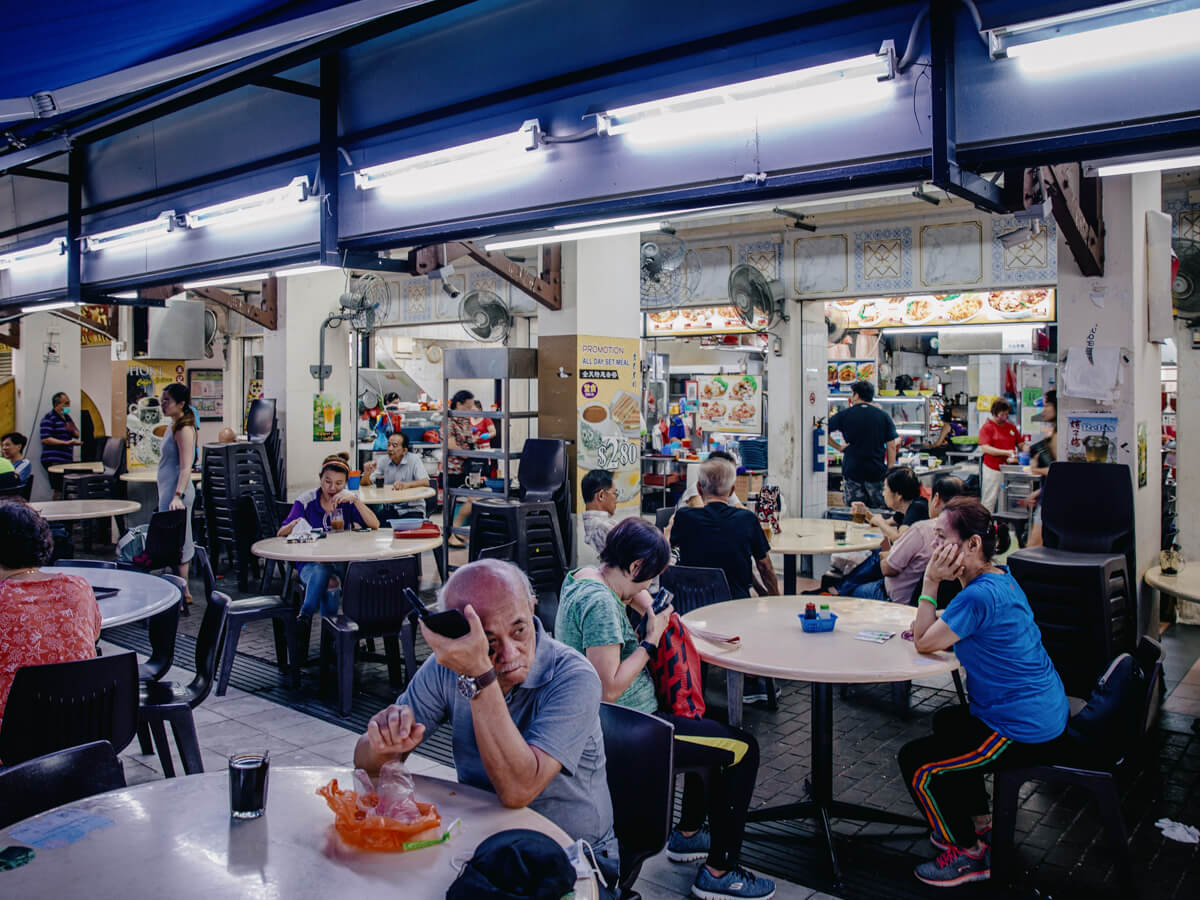 They foresee having to raise their prices in the coming months because of a recent increase in rents. But they will keep this to a minimum, she says.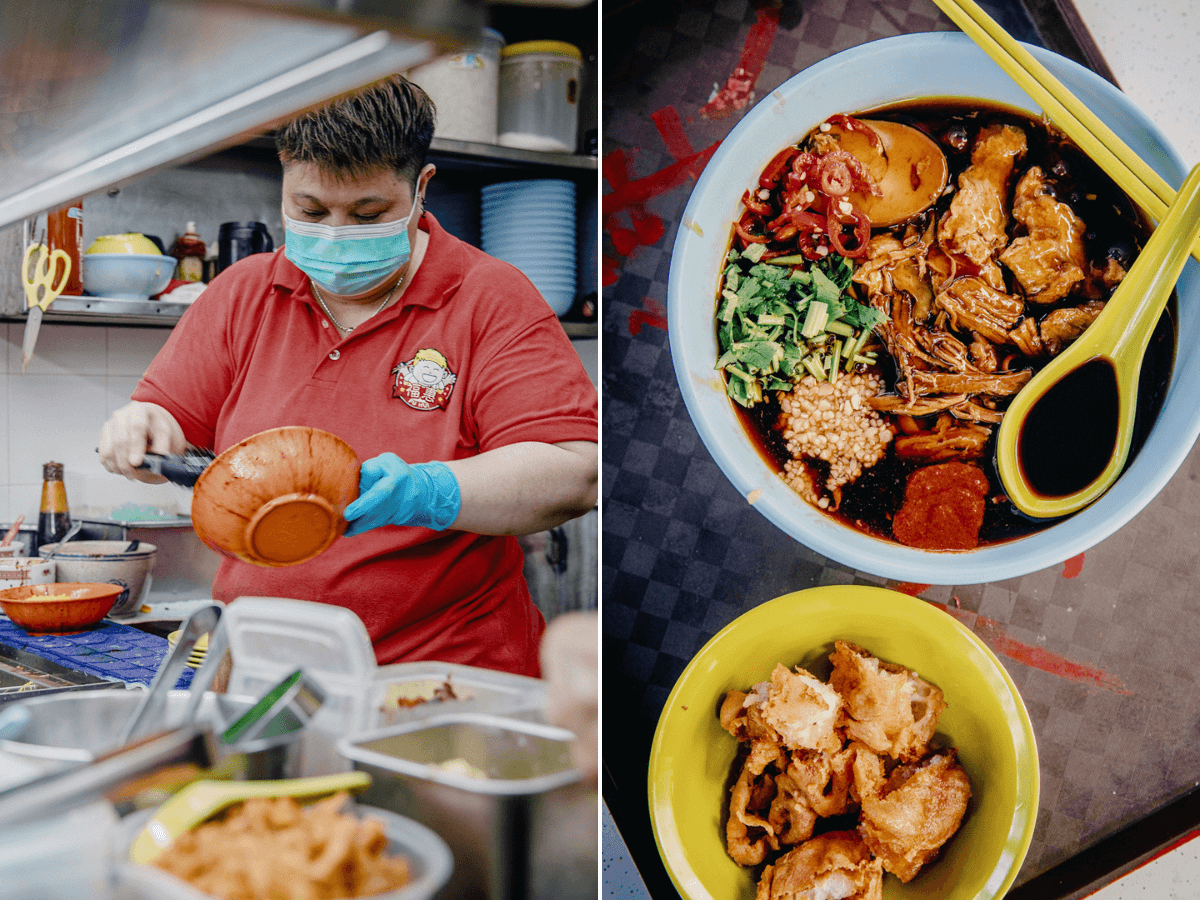 When it comes to the food, experience counts, says Goh Hung Ping. "Truthfully, it's not something you can just learn."
One thing that sets Goh Bee Leng's recipes apart? After receiving feedback from loyal customers, she uses lean meat in her crowd-favourite lor mee (S$4).
Taste is subjective, she says, but her regulars prefer the mouthfeel and fragrance of the lean meat, instead of the usual braised, three-layered fatty pork that's the norm at many other stalls.
The chilli is housemade as well. "You've to fry it yourself if you want good chilli," says Goh Hung Ping.
Goh Bee Leng's customers also have the choice of fried fish noodles (S$4), chicken feet noodles (S$4), and of course, wanton mee (from S$3.50). She adds a little dark soya sauce to the wanton mee for extra colour and flavour — something that not many stalls do, she says.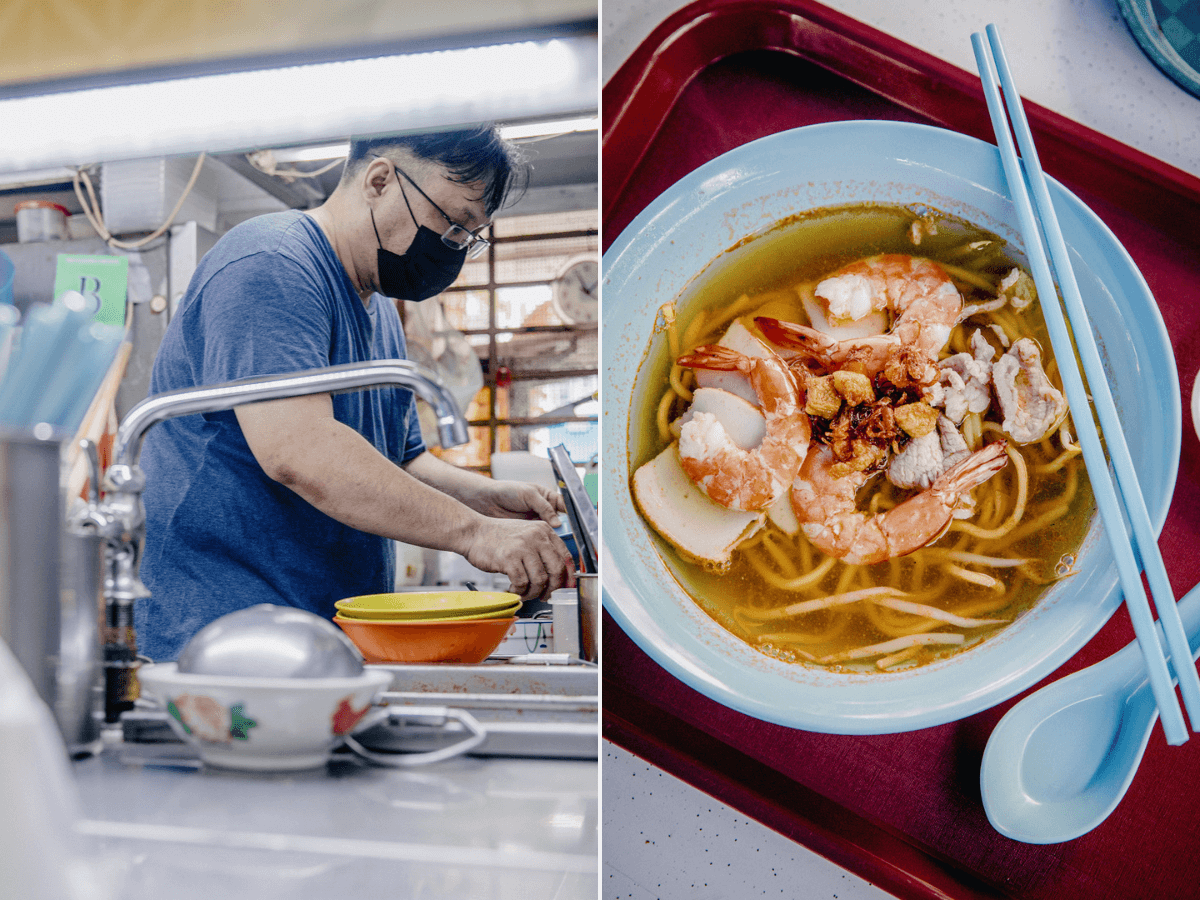 At her brother's stall, Goh Kok Tiong considers his prawn noodles (from S$3.50) his signature, but diners should also try the bak chor mee (minced meat noodles, from S$4), which comes with mushrooms and fishballs.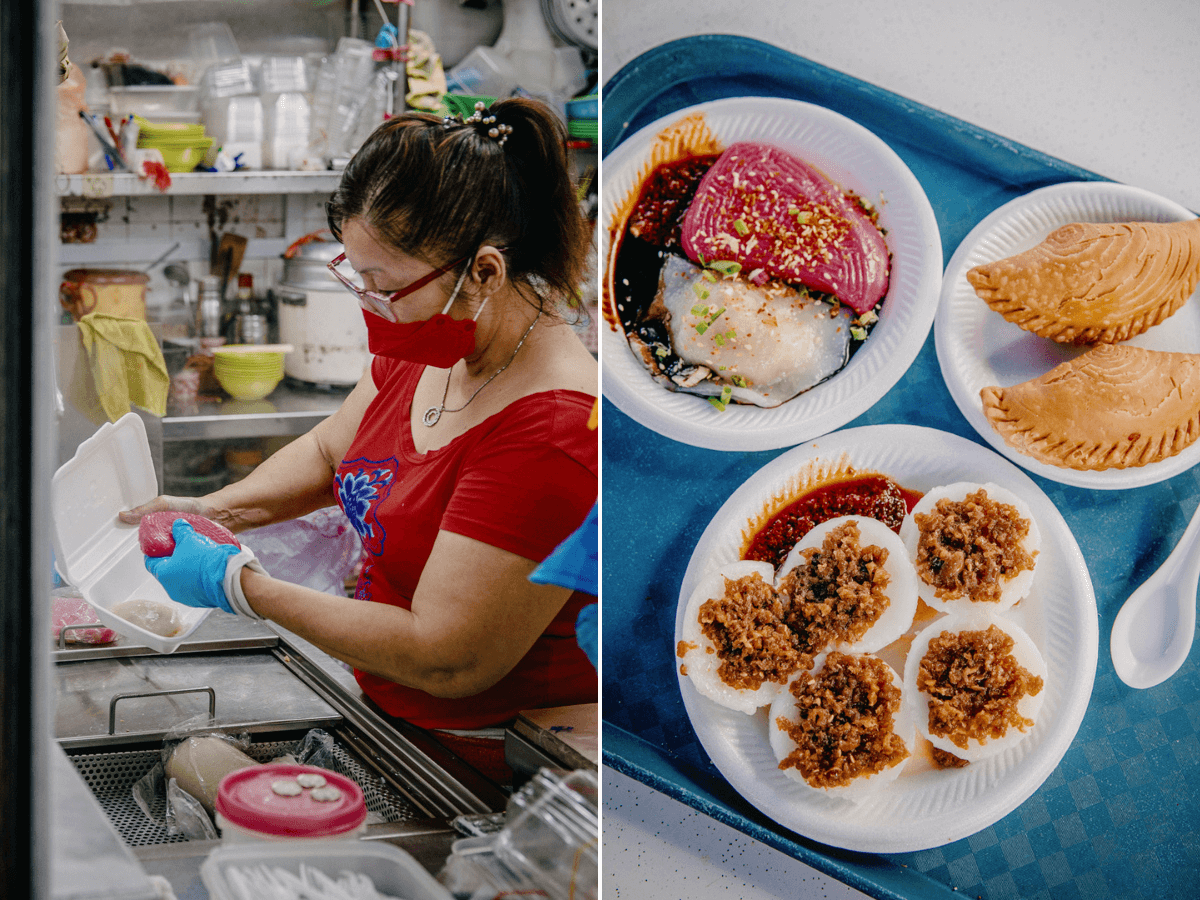 Those looking for a snack should check out mum Wong's kueh stall, which sells a range of bites such as soon kueh (S$1), chwee kueh (from S$1.60) and chee cheong fun (rice noodle rolls, S$1).
All in all, it's been a decades-long exercise in trial and error. The family deems going to various stalls to taste and dissect dishes and improve their own recipes a group activity.
And it's a continuing one, too — the family never stops looking for ways to make their food better.
That seems to have paid off. The stalls attract a steady stream of customers — mostly getting takeaways — around lunch hour, all the way until they close their stalls around 2pm.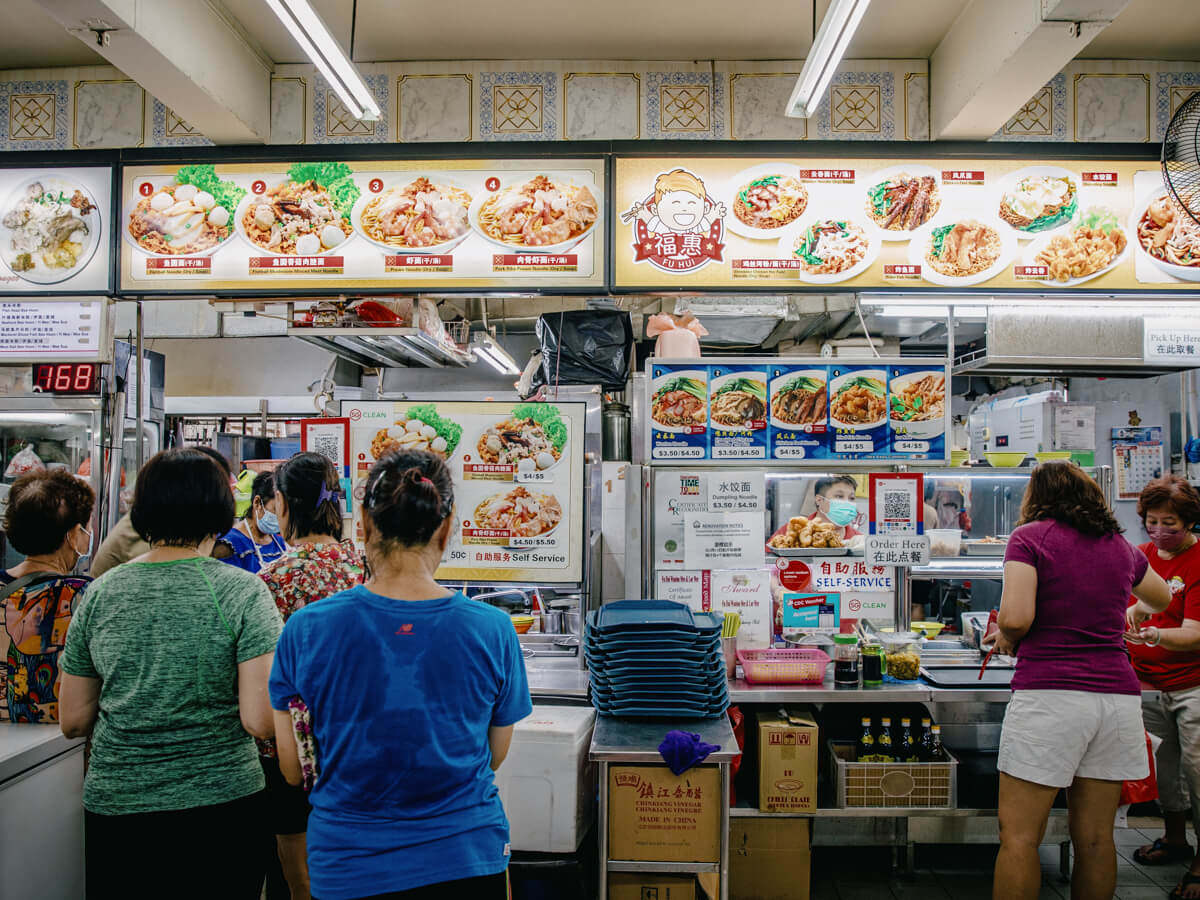 Goh Bee Leng says she can turn out around 300 bowls of noodles daily, a number that can shoot up to 400 on weekends.
For the family, job satisfaction is something they take seriously. 
"We want our customers to feel happy eating our food — that's the most important thing," says Wong.
Book a ride to Fu Hui Wantan Noodle & Lor Mee.
Fu Hui Wantan Noodle & Lor Mee
Block 150A Bishan Street 11, 01-161
Nearest MRT station: Braddell
Opens: Mondays to Sundays (7.15am to 2pm). Note that the wanton noodle and chwee kueh stalls are closed on Wednesdays, while the fishball noodle stall closes on Thursdays
Block 150A Bishan Street 11, 01-161
Nearest MRT station: Braddell
Opens: Mondays to Sundays (7.15am to 2pm). Note that the wanton noodle and chwee kueh stalls are closed on Wednesdays, while the fishball noodle stall closes on Thursdays