Taste test: Old Chang Kee's cheesy curry puffs and spicy cheese chicken wings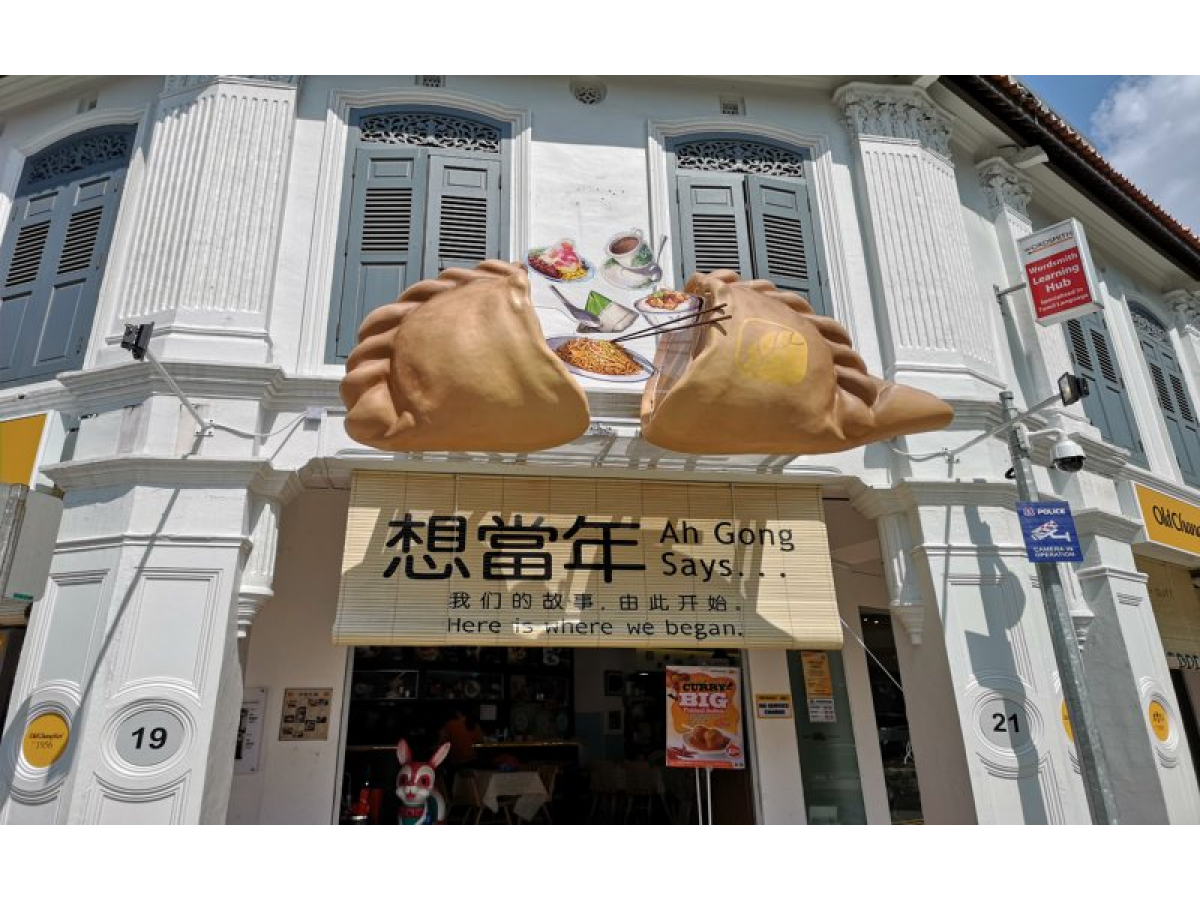 Old Chang Kee is no stranger to releasing new flavours for limited periods and cheese is the theme this time round.
Their two newest flavours — the Cheesy Curry Chicken 'O and the Spicy Cheese Mid Joint Wings have been available since 1st November, so we popped by our local Old Chang Kee outlet to see what the fuss was all about.
Cheesy Curry Chicken 'O (1 for $2, 2 for $3.60)
Imagine a standard Chicken 'O curry puff but a generous piping of nacho-style cheese is piped onto the pastry before the curry filling is added.
That is in essence what the Cheesy Curry Chicken 'O is about and it actually works pretty well.
Old Chang Kee's curry filling is fairly savoury and well-rounded and the cheese flavour adds more creamy goodness into the mix.
As you bite into the puff, the cheese bit is kept to one side so you can decide how much of a cheese burst depending on which angle you bite into the puff.
The cheese flavour itself is similar to what you'd get when you order nachos and cheese at the cinema – creamy, cheesy, savoury, nothing like real cheese but tasty in its own right.
As usual the usual problem plaguing Old Chang Kee puffs is it's lack of any spiciness. Not one for spice fans.
Spicy Cheese Mid Joint Wings ($3.50 per cup; six pieces)
While six pieces seems like a generous offering for the money, what they've actually done is to take three of the middle section of a three-part chicken wing and half it into two.
The half mid joint is then lightly battered, fried then a spicy Doritos-like cheese power is sprinkled on top.
It has a fairly cheesy flavour and has a nice potent spicy hit. Combined with the salt flavour and fried richness of the mid joint wing, it's a makes for a nice mid-afternoon snack.
Our problem was actually with the packaging itself.
It comes in a box and the two satay sticks provided are a little useless at actually picking the wings up.
We prepared tissues and used our hands instead.
---
This archived article appeared in an earlier version of HungryGoWhere and may not be up-to-date. To alert us to outdated information, please contact us here.