Bask in the golden hour lustre at Soll Cafe, a hidden poolside rooftop cafe in Havelock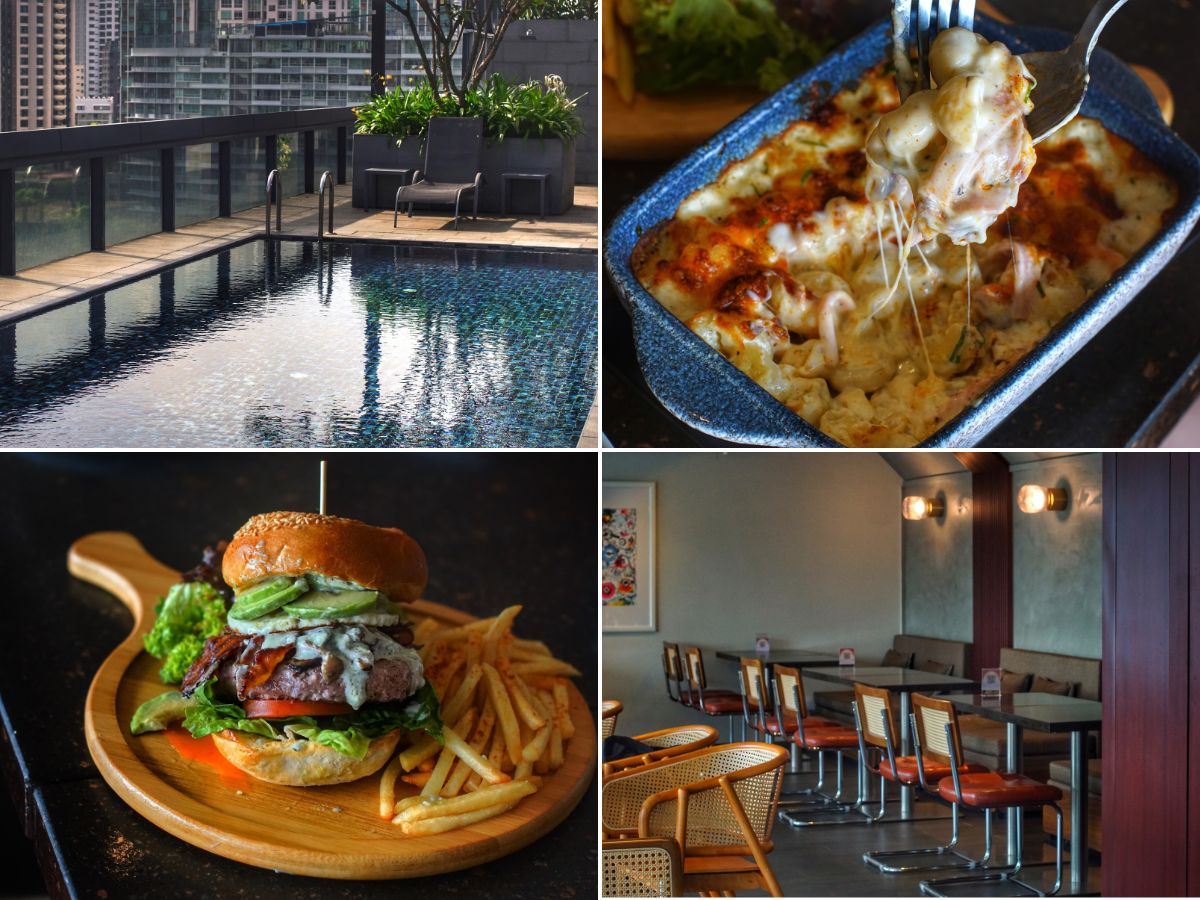 A new rooftop cafe, Sunset on 11 (or Soll Cafe, for short), has recently opened in the Havelock area — but its location is not where you'd expect a rooftop cafe or bar to be.
Sunset on 11 is nestled in a rather peculiar spot: It oversees the quaint rooftop pool area of the Louis Kienne Serviced Residences.
Unlike the swankier hotels that pepper the vicinity, the premises appear more like a private residence at first glance. So it's natural that most wouldn't venture to the area in search of a trendy brunch spot.
But the serviced residences are actually quite accessible — it's just a five-minute walk from Havelock MRT station.
Plus, the #iykyk factor gives the Soll Cafe a much more relaxing and intimate vibe, great for an evening sojourn to catch the sunset.
Fun fact: Soll Cafe is opened by actor Adam Chen, who grew up in the area. Chen has opened and shut several F&B concepts, including Birders. 
Diners are allowed free pool access, but do note that the pool area is only served by an outdoor shower for rinsing and there are no other showering facilities on the rooftop.
By the pool, guests will not just be treated to a sweeping vista of the area, but also a wonderful sunset view when golden hour hits and the unobstructed pool area is inundated with sunrays.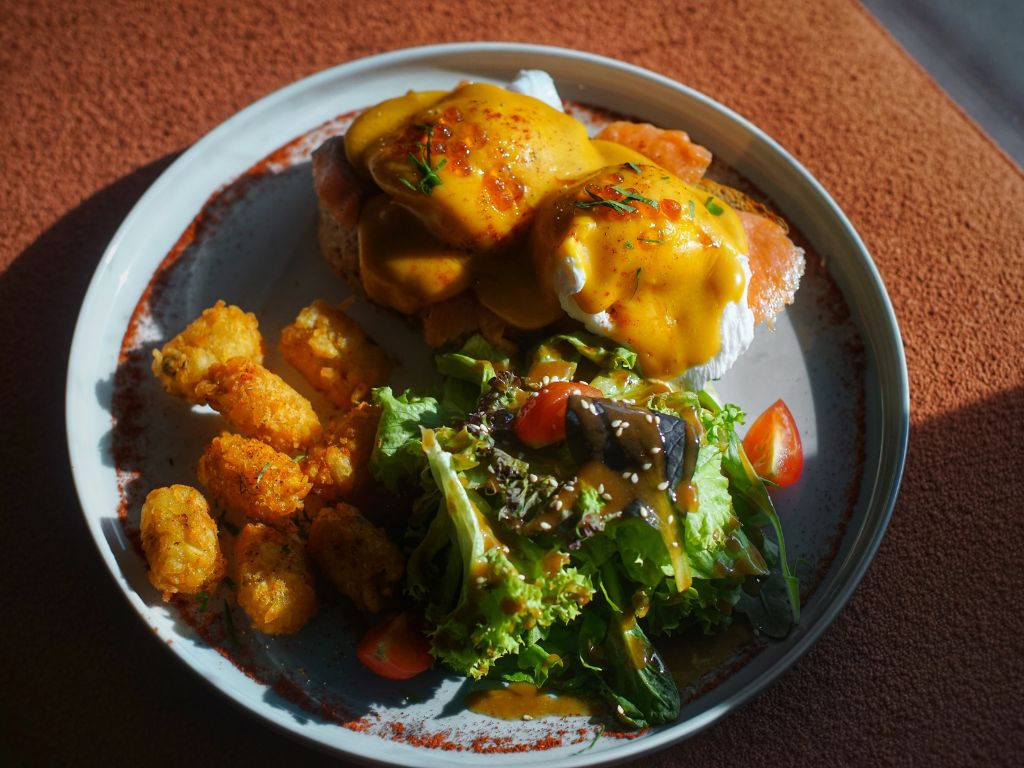 Besides the view, Soll Cafe also prides itself in its array of Western grub — mostly kept simple but hearty enough to fill you up.
Hence, guests can expect the quintessential all-day brunch fare, including the eggs-ben-inspired eggs royale (S$18) that's built around a saucy ensemble of housemade hollandaise sauce, poached eggs and smoked salmon.
Soll Cafe also offers a slew of heftier and more decadent burgers for those with more voracious appetites.
In particular, the signature Soll tall stack (S$24) is probably enough for two to share.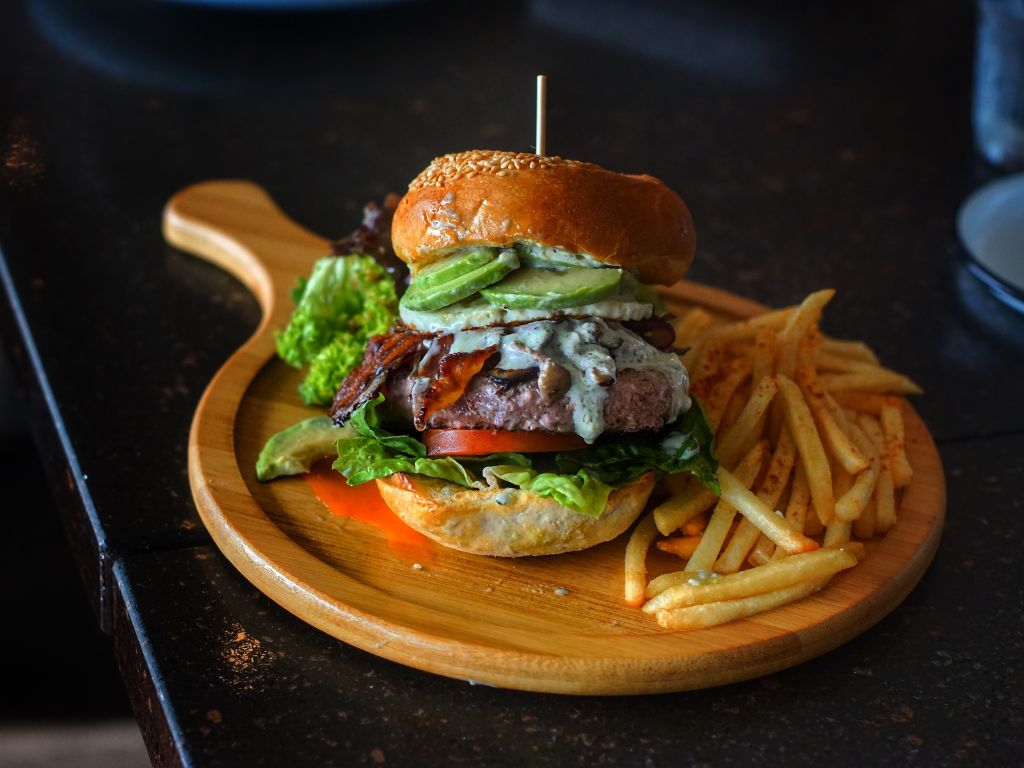 The towering burger is stuffed to the brim with a beef patty, sauteed mushrooms, caramelised onions, crispy bacon, sunny side up, tangy blue cheese and creamy guacamole.
The menu includes locally inspired creations, such as the HCG kick ass burger (fried prawn paste chicken patty, S$17) and espresso pork chop burger (S$18).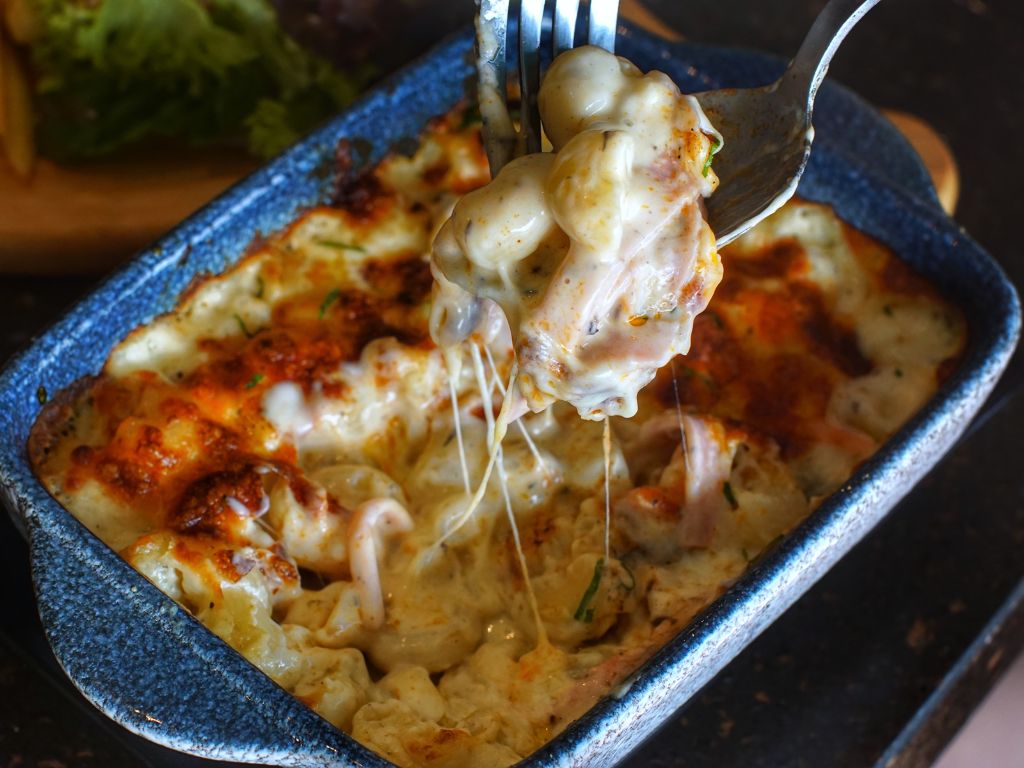 The cafe staff also strongly recommends indulgent mains such as the truffle mac & cheese (S$17) that buries everything under a gooey house-blend of truffled gruyere and cheddar.
Not a fan of the truffle scent? There's the mentaiko mac & cheese (S$17) and a plethora of pastas and pizzas such as the shrimp mentaiko alfredo spaghetti (S$18) and teriyaki chicken pizza (S$17).
554 Havelock Rd, Level 11 Louis Kienne Serviced Residences
Nearest MRT station: Havelock
Open: Tuesday to Friday (12pm to 11pm), Saturday (10am to 11pm), Sunday (11am to 8pm)
554 Havelock Rd, Level 11 Louis Kienne Serviced Residences
Nearest MRT station: Havelock
Open: Tuesday to Friday (12pm to 11pm), Saturday (10am to 11pm), Sunday (11am to 8pm)
---