Ember Restaurant at Clarke Quay serves up memorable open-fire cooking and chic date-spot vibes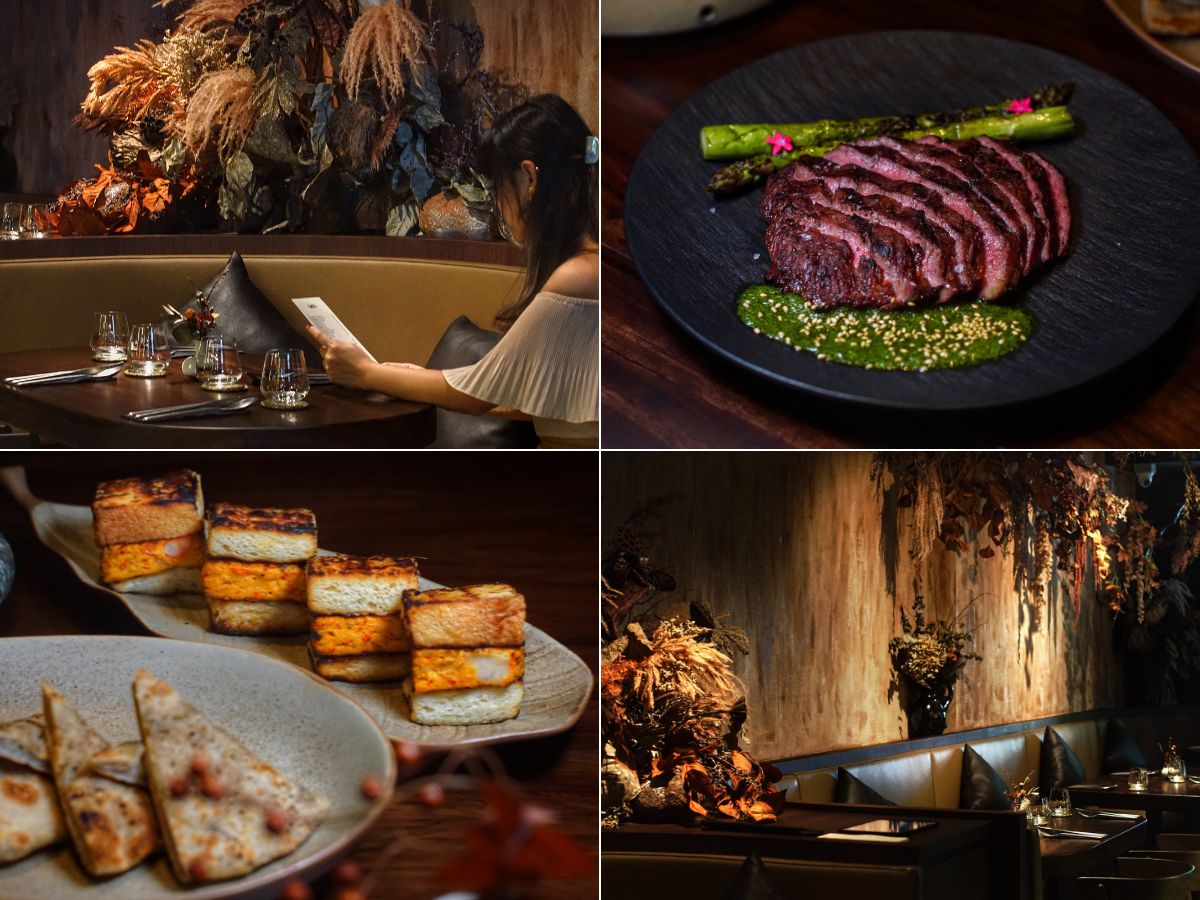 Up-and-coming Ember Restaurant is a new spot you have to keep an eye out for, especially if you've exhausted all the popular hangout spots and run out of date ideas.
Recently opened at North Canal Road, near Clarke Quay, the restaurant is the latest addition to the Fleursophy group's F&B portfolio.
If you're unfamiliar with the group, it's better known to cafe-hoppers as the mastermind behind florist Nicole's Flower and viral Insta-worthy cafes such as Nico Cafe and Le Jardin.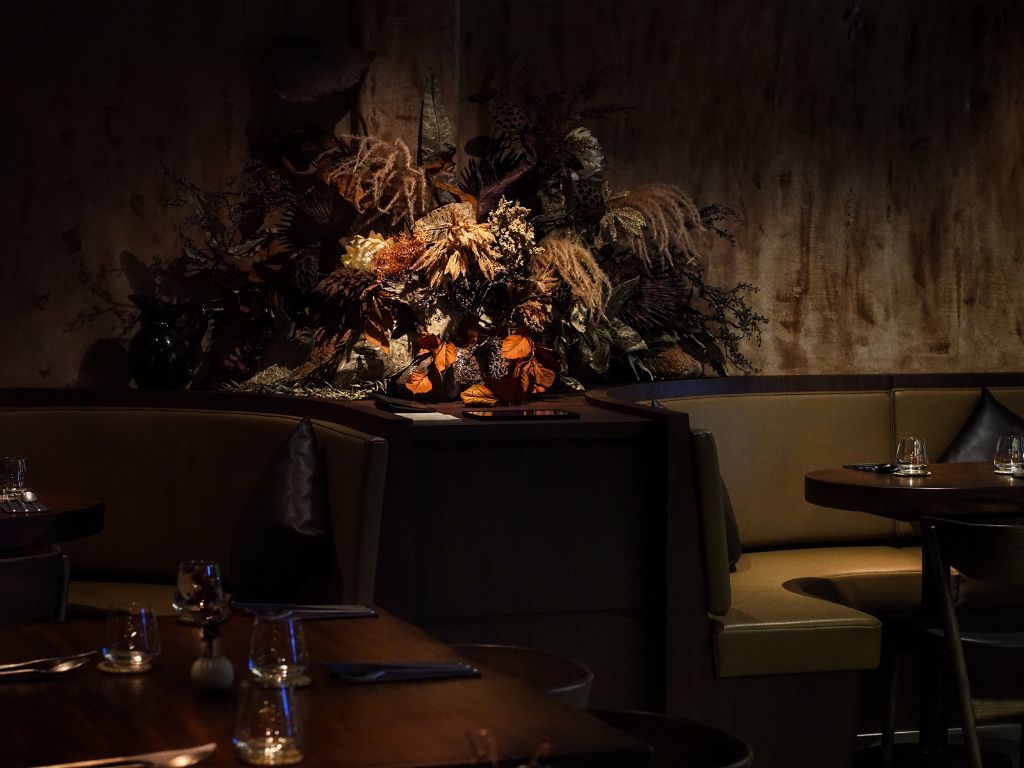 The association means that decor at Ember Restaurant follows the tried-and-true Fleursophy design philosophy: Stylish, elegant and filled with lush florals.
But unlike its sibling establishments, the space comes enrobed in darker, sharper shades of colour to give it a classier and more mature aesthetic.
The moodier palette is then further complemented by an assortment of gorgeous autumnal-toned dried flowers to add to the mystique. 
Needless to say, the chic aesthetic and ambience looks like it would make for an immaculate date-night spot.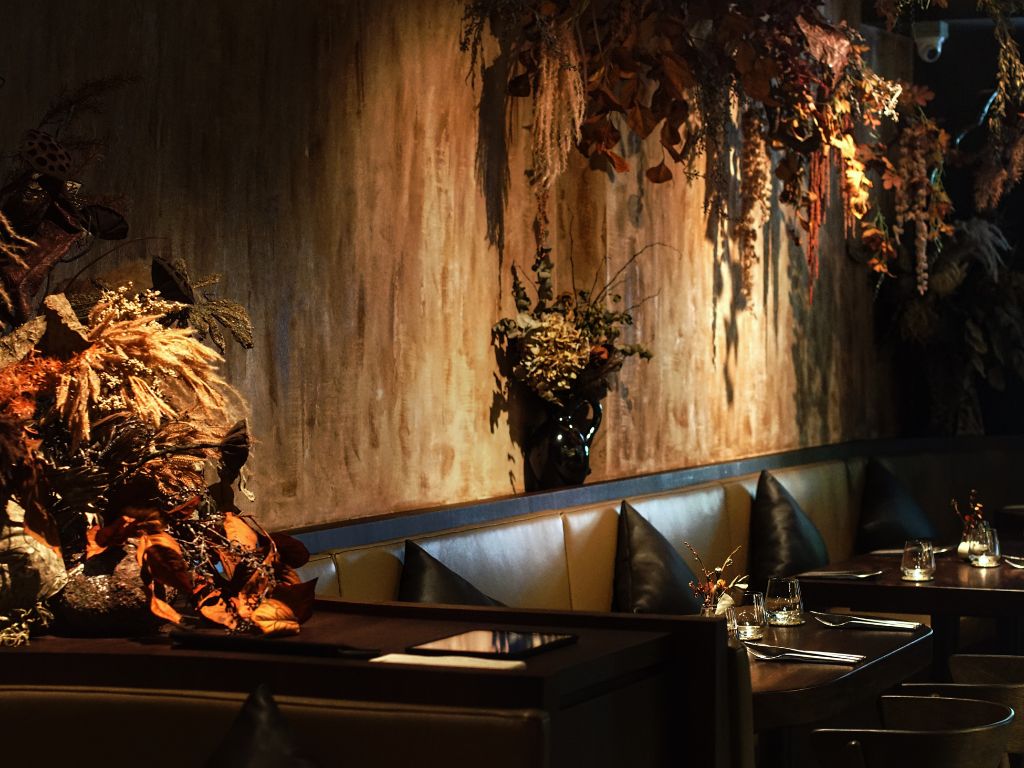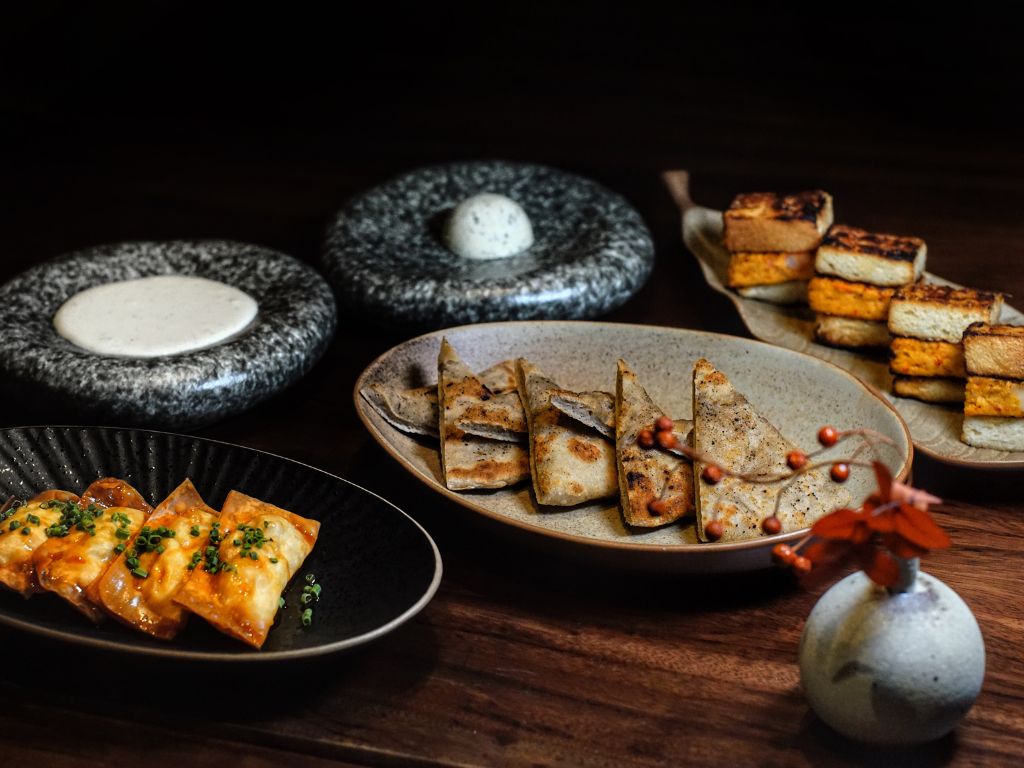 As the name suggests, Ember Restaurant is committed to the art of open-flame cooking, which ultimately translates to a slew of delightfully smoky dishes throughout Ember Restaurant's menu.
Other than that, the kitchen team also seems keen on experimenting, especially with Asian flavours.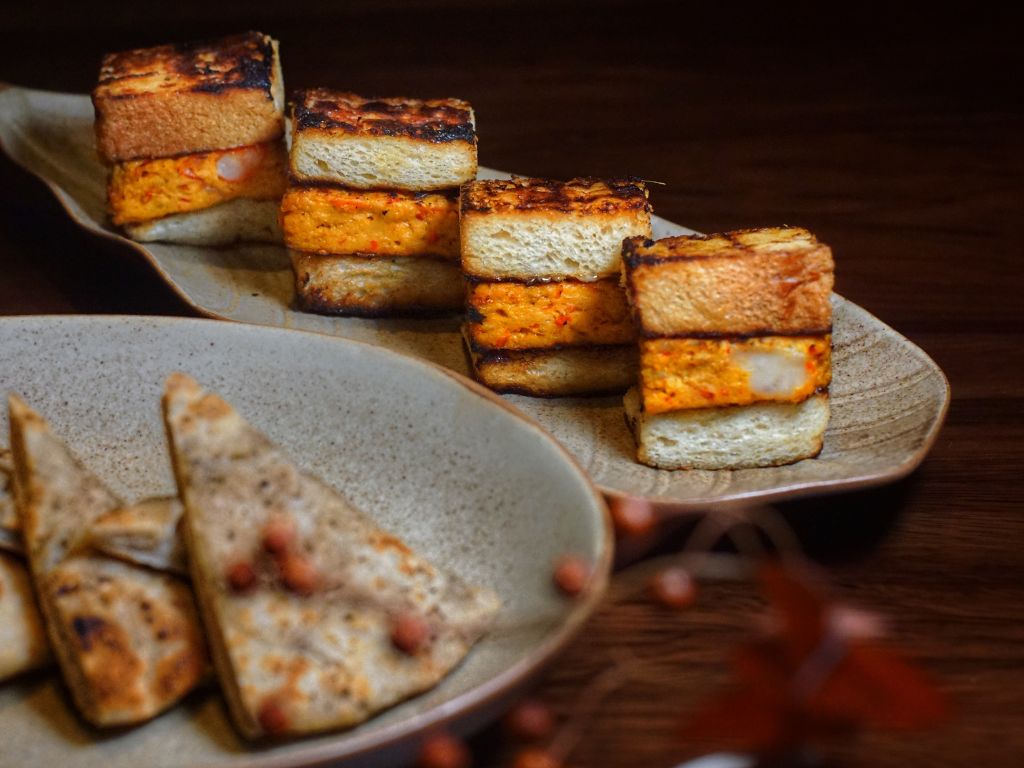 As such, diners can expect to be treated to all kinds of smoke-tinged dishes that remind you of homely flavours.
That includes Ember Restaurant's signature bites such as the fried wanton-esque lobster ravioli (S$18) or the truffle naan (S$9), which comes served with a tangy cream cheese dip.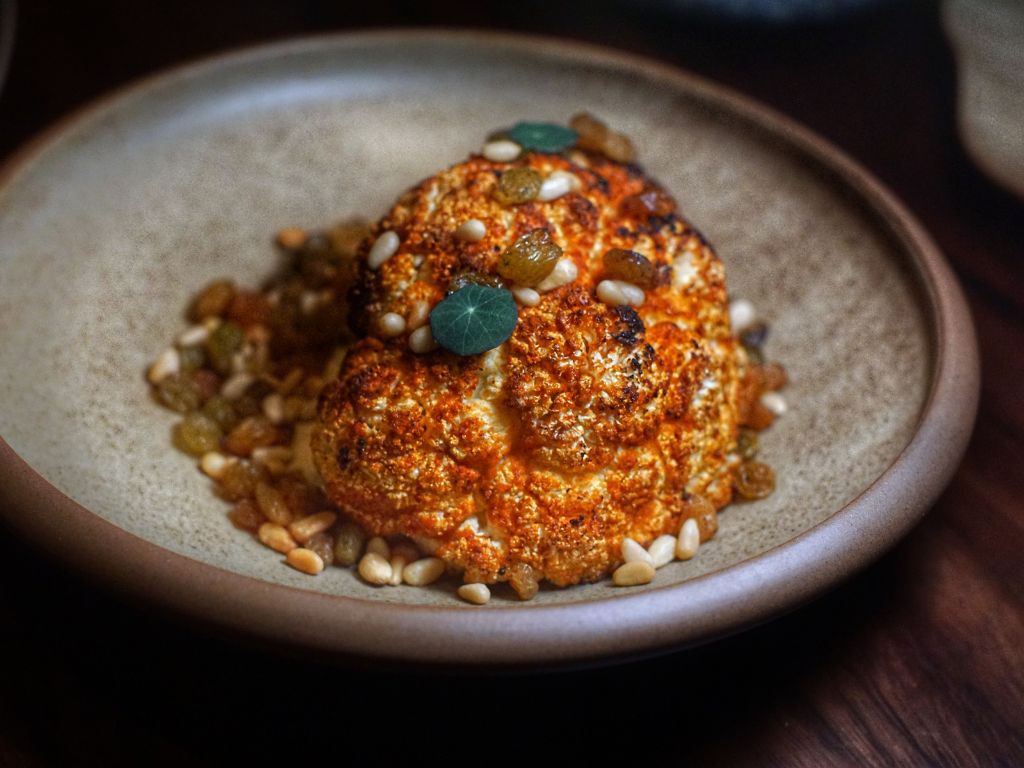 But the one that stole our hearts was the Peranakan otah sando (S$14), which centres around a wonderfully silky otah that's brimming with flavour and lemongrass fragrance.
Fresh produce is naturally an important aspect of open-fire cooking, which means dishes such as the smoked cauliflower (S$18) are executed very well here.
The dish features a sizable half-head portion of cauliflower. Every section of it was made tender and juicy, while the florets — rimmed with umami spice-rub — also came sporting a nice char.
Steak lovers can look forward to the wanderer flat-iron steak (S$34). It uses the popular off-cut popularised by iconic London steakhouse Flat Iron and, locally, by casual dining outfit The Feather Blade by Proper Concepts.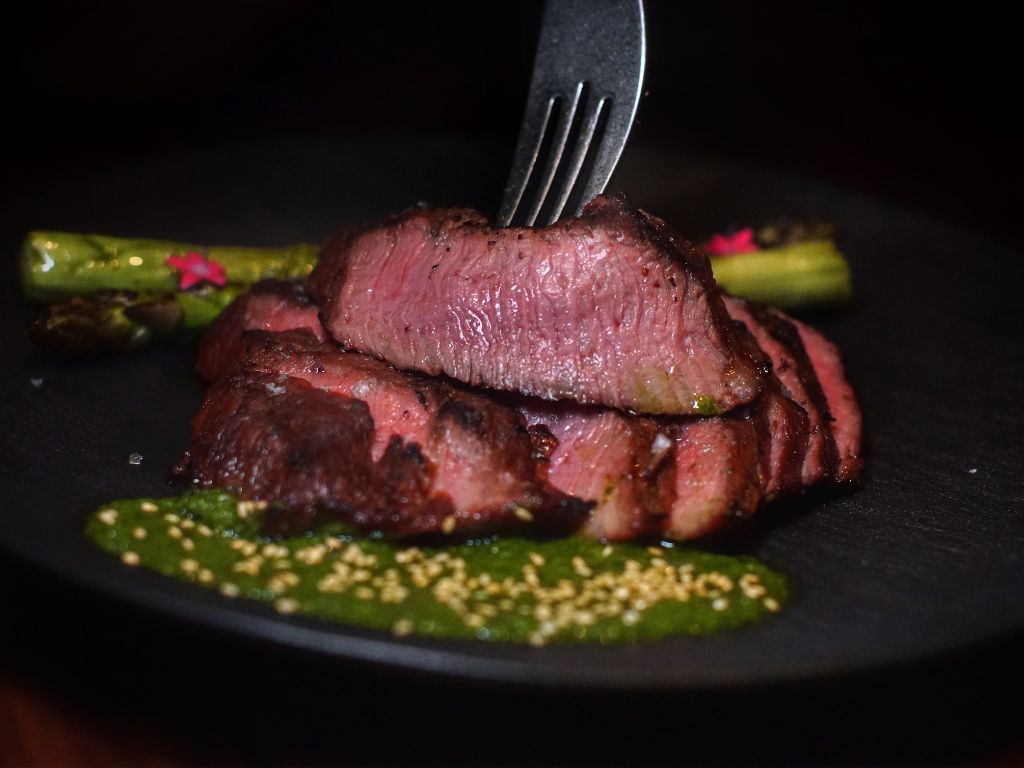 For this, Ember Restaurant serves up 250g of gloriously succulent beef, together with an earthy horseradish gremolata sauce and smoky roasted asparagus. 
All in all, it's pretty good value for money, when you consider the quality and portion size.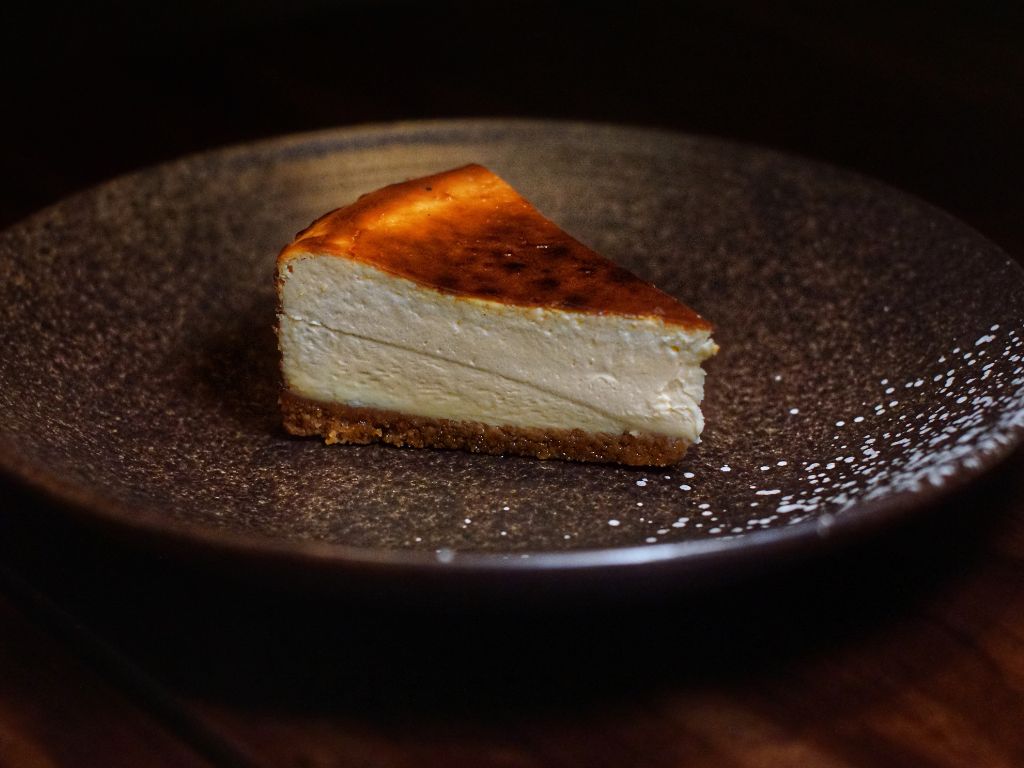 It comes with a cream cheese layer that's fantastically creamy and tangy and a buttery crust to elevate it.
Basically, everything you'd expect in a good cheesecake.
35 North Canal Road
Nearest MRT station: Clarke Quay
Open: Monday to Saturday (12pm to 4pm, 6pm to 10pm)
35 North Canal Road
Nearest MRT station: Clarke Quay
Open: Monday to Saturday (12pm to 4pm, 6pm to 10pm)
---