Nico Cafe: Gorgeous al fresco botanical cafe opens at Wheelock Place's Zall Bookstore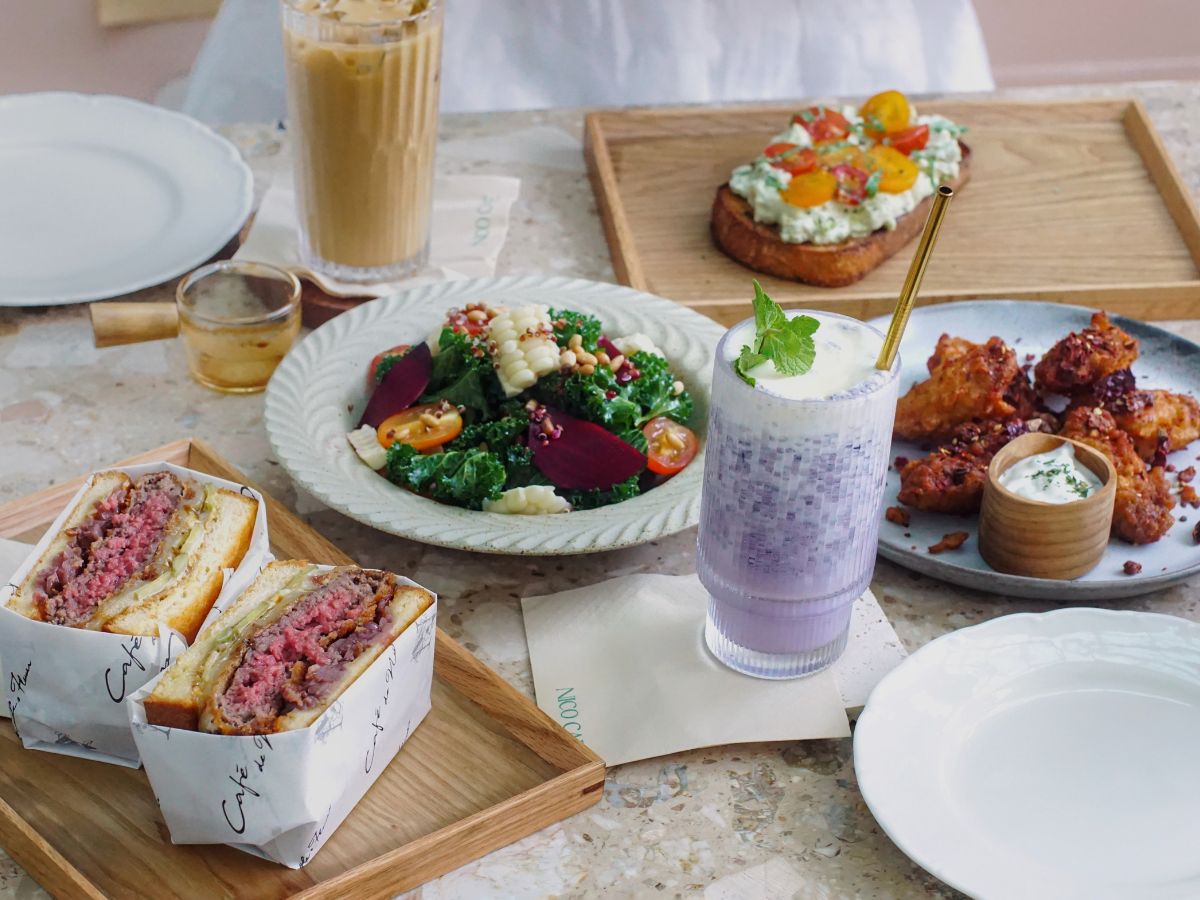 Looking for a chic new date spot in Orchard to impress? Then you'd definitely have to add the new Nico Cafe at Wheelock Place to your shortlist.
Primed for its grand opening tomorrow, September 1, the natty brunch spot is the newest cafe by the Fleursophy Group. The group is the mastermind behind other Insta-worthy hotspots such as Le Jardin, Under der Linden and, of course, the original Nico Cafe outlet at Telok Kurau.
Unlike its sibling cafes, the new Nico Cafe at Wheelock Place focuses heavily on a relaxing al fresco dining experience. 
It's located right outside the stunning two-storey Zall Bookstore, with most of its seats found outdoors.
But if you're looking for a meal under the air-conditioning, the chic date spot also provides a handful of seats inside Zall Bookstore itself.
However, most of its magic is found in the open, built around a wooden veranda amidst a lush canopy of botanics and dainty overhanging light bulbs.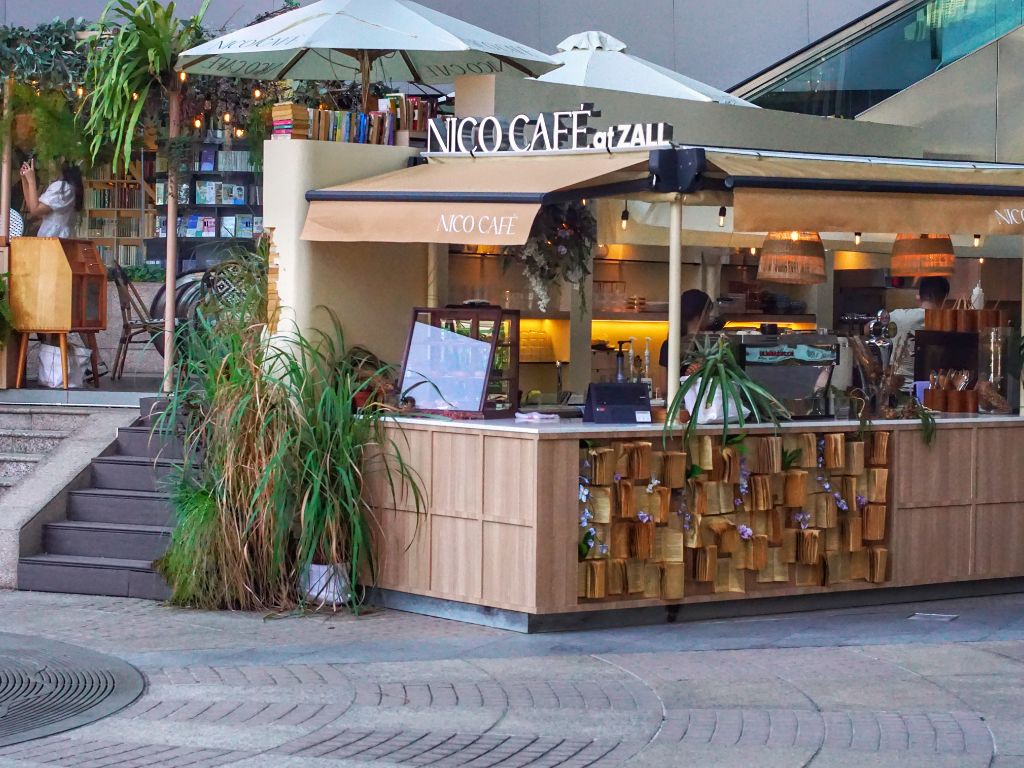 Not just that: The outdoor garden is given a touch of fairy tale-esque whimsicality with cute trinkets and a wall array that's studded with vintage books — a nod to its partner, Zall Bookstore.
Nico Cafe's menu
The menu at Nico Cafe is rather eclectic, featuring the gamut of classic cafe items including salads, toasts, sandwiches, pancakes, bakes, and reasonably priced donburi.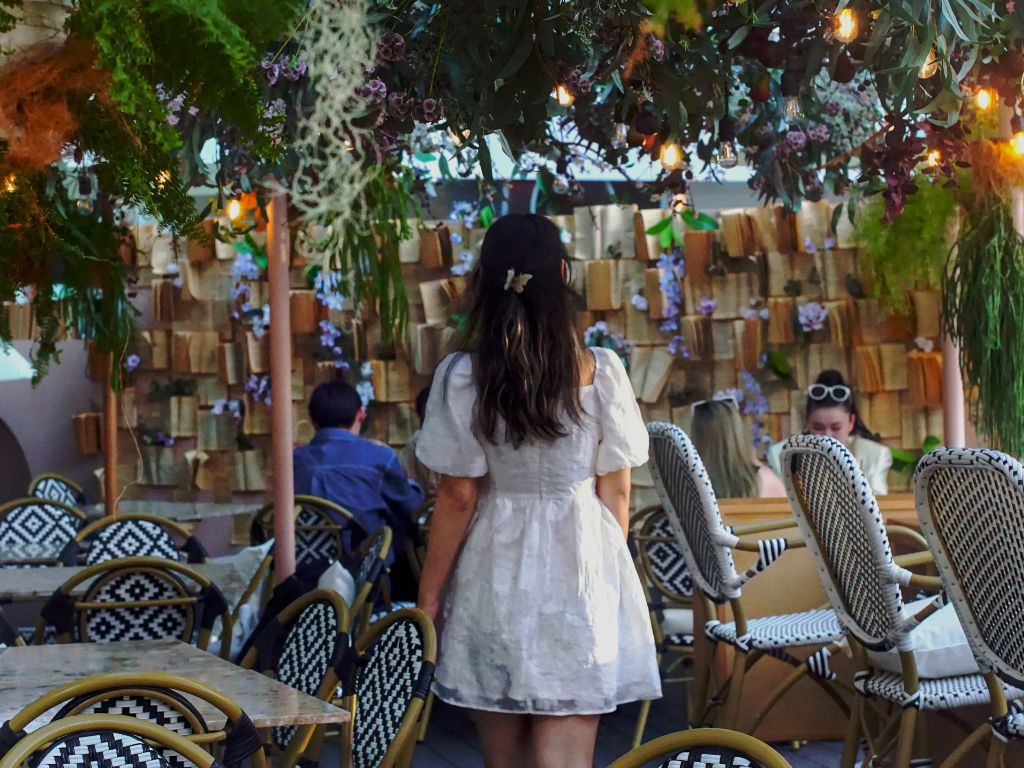 One standout was, surprisingly, the nondescript plate of crispy chicken wings. The dish comes with six pieces and is available in either sweet and sour (S$8.90) or Szechuan mala (S$9.90).
The simple dish comes well-seasoned, with enough umami and kick — but not too much — and with only the gentlest numbing heat at the end. It's perfect for those who enjoy milder spice.
As with most cafes, crunchy toasts also make up a significant part of the menu. 
For a simple brunch, there's the refreshing guacamole with marinated cherry (S$11.90) but heavier indulgences such as croque monsieur (S$11.90) and croque madame (S$12.90) are also available.
Alternatively, Nico Cafe's food menu also presents a slew of brioche sandwiches with one very interesting item: The Wagyu Beef Sando (S$19.90).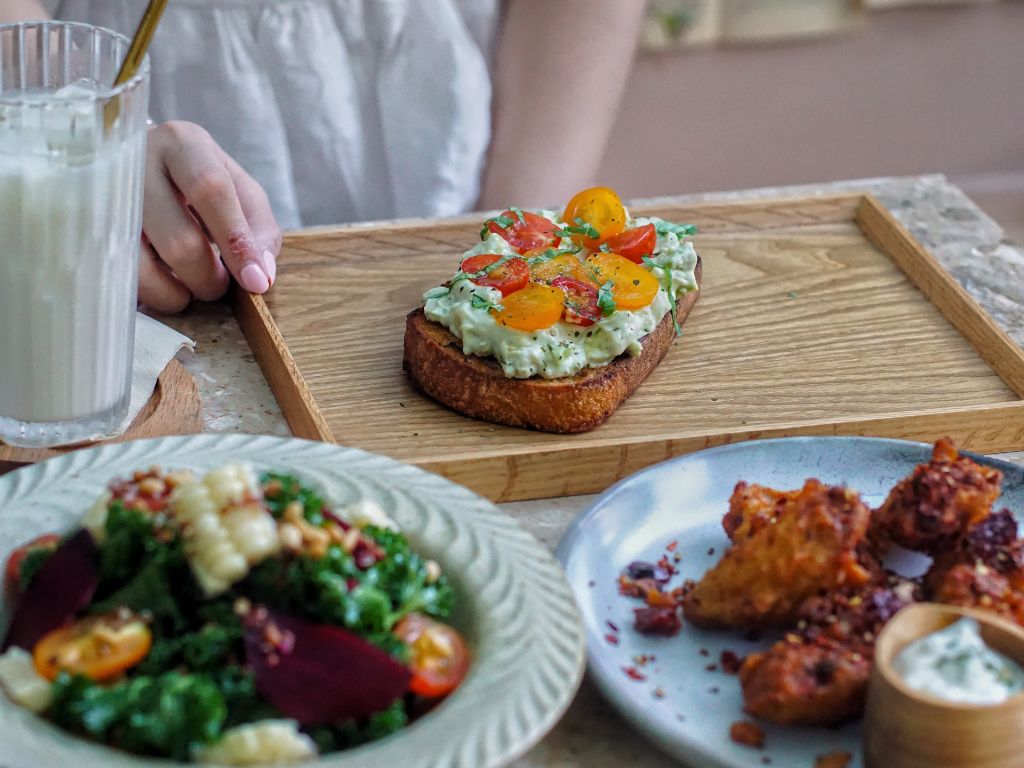 Instead of using the straight steak cut usually featured in traditional beef katsu sandos, the highlight here is a juicy minced beef patty crusted in crispy panko and finished with caramelised onions, gherkins and sauces.
It tasted like a fusion of a classic sando and a cheeseburger, especially with the minced beef texture and acidity from the gherkins thrown into the mix.
After you're done with the savouries, Nico Cafe also has a bunch of dainty desserts to satisfy your sweet tooth.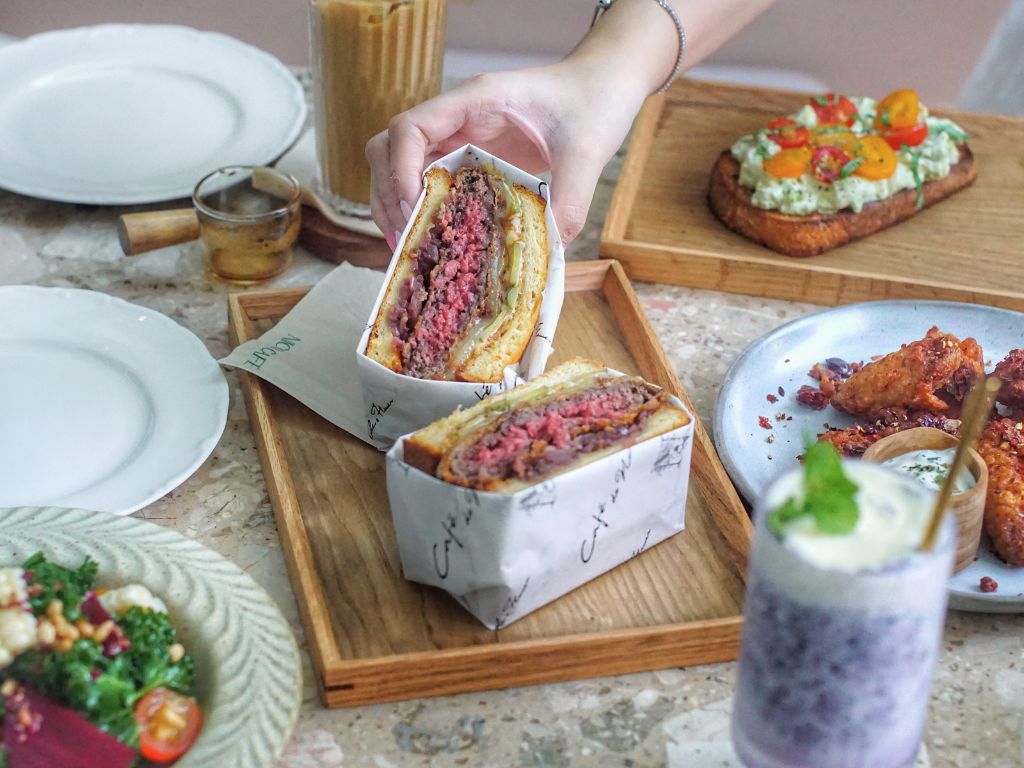 This includes home-baked cakes including tiramisu cake (with alcohol, S$10.90), pistachio dacquoise (S$10.90) and a pretty strawberry shortcake (S$10.90).
If cakes aren't your beat, then there are also the ever-popular waffles and souffle pancakes. 
You'll find tried-and-tested ensembles such as waffles with ice cream (S$18.90) but also a crazier spin like the Chocolate Overload (S$24.90) that's sinfully loaded with dark chocolate sauce, a 64% dark chocolate coating and dark chocolate ice cream.
Caffeine addicts will also want to get in on some of the grand opening specials. For the grand opening on September 1, visitors to Nico Cafe at Wheelock will be entitled to a cup of S$1 coffee!
Each person is limited to one cup and it will be valid for takeaways only.
From September 2 to 8, those who sign up for membership will be entitled to S$5.90 for three cups of coffee.
Nico Cafe at Wheelock Place
Wheelock Place, Level 1, 501 Orchard Road
Nearest MRT station: Orchard
Open: Monday to Sunday (9am to 7pm)
Wheelock Place, Level 1, 501 Orchard Road
Nearest MRT station: Orchard
Open: Monday to Sunday (9am to 7pm)