15 Japanese places to have affordable omakase in Singapore
Omakase in Singapore has earned a reputation among diners here for being as delicious as it is expensive. A Japanese phrase that means "I'll leave it up to you", omakase involves leaving your meal entirely in the hands of the chef.
This Japanese culinary tradition promises a unique dining experience with the finest ingredients, meticulously prepared by a chef who's skilled and pays attention to detail. 
Freshness is the linchpin of omakase. Many good omakase restaurants in Singapore fly their ingredients directly from Japan multiple times a week to guarantee they are fresh and tasty. 
But that's only part of the puzzle. Only a skilful chef is able to use his creativity and artistry to elevate every component of the meal into a symphony of flavours.
As a Singaporean foodie, who wouldn't want to go on such a gastronomic journey that only a masterful chef can offer? Even better if it's at low prices. If you're on a hunt for a bargain, yet do not want to compromise on the experience, fret not — we've curated a list of 15 omakase experiences for you that are below S$100.
Do note that most of these are lunch-only exclusives — unsurprisingly, that's where you'd find the more affordable options. So gather up your colleagues one day and try one of these affordable Japanese omakases in Singapore.
1. Miyu
74 Duxton Road
Open: Monday to Saturday (12pm to 2.30pm, 6.30pm to 10.30pm)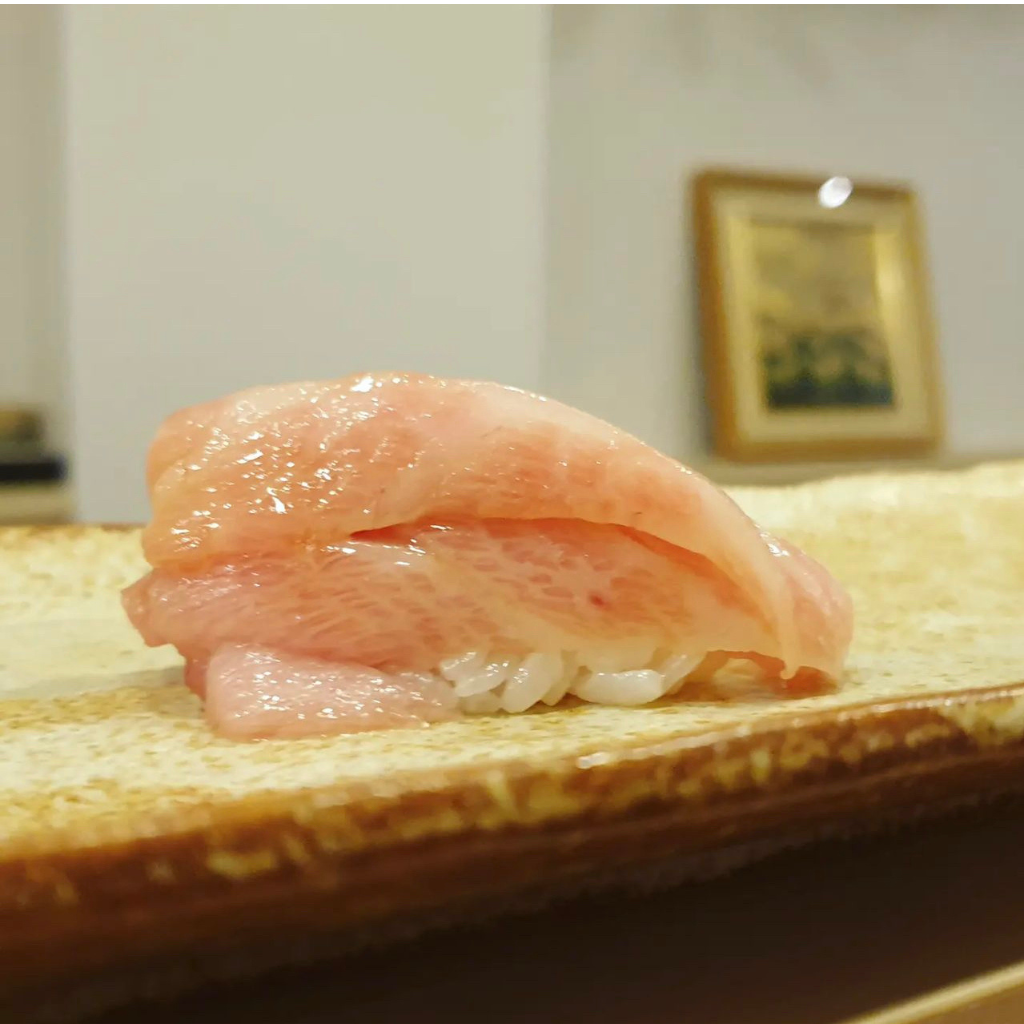 Why visit? Miyu's kitchen is led by executive chef-owner, Chef Kwan, who has spent over 20 years perfecting the craft of Japanese cuisine. The restaurant sources its ingredients directly from Japan, based on seasonality, to bring the freshest ingredients to your table. 
The experience is priced from S$98 onwards. While it's not the most affordable omakase in Singapore, you're getting a bang for your buck here. Miyu's most economical choice, Hana (S$98), consists of an appetiser, chawanmushi (Japanese steamed egg), 10 pieces of premium sushi, a mini chirashi rice bowl, the chef's signature roll, tamago, miso soup and dessert. 
Price range: $$$
Crowd favourites: Those on a tighter budget or a smaller stomach can opt for its set lunch or sharing menu. Try the toro taku maki (Japanese bluefin tuna sushi, S$38), which allows you a taste of Miyu's premium ingredients at a lower price. You can also opt for the wagyu beef cheek set (S$28), which comes with rice, salad and miso soup.
2. Hana Japanese Restaurant
Forum The Shopping Mall, 01-17, 583 Orchard Road
Open: Monday to Sunday (12pm to 3pm, 6pm to 10pm)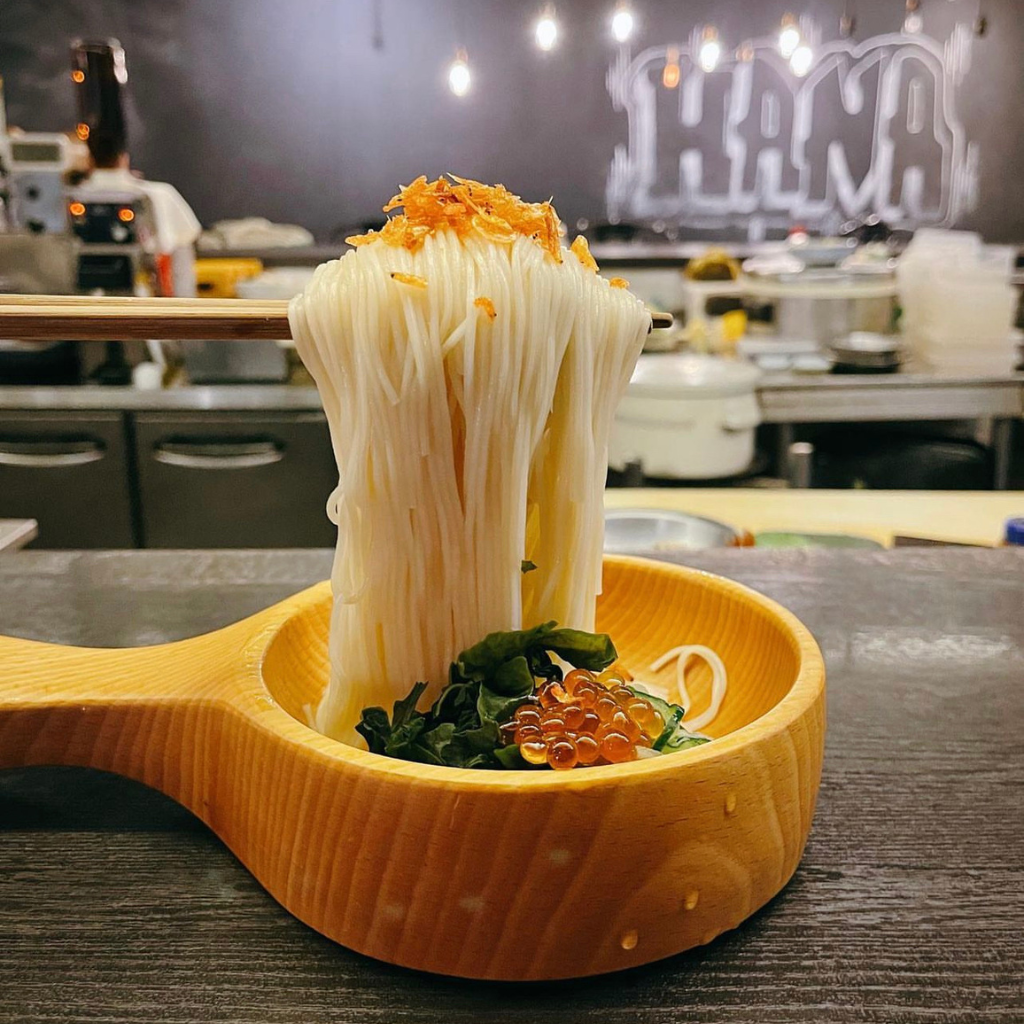 Why visit? If you're looking for a really affordable omakase lunch in Singapore, you might want to give Hana Restaurant a shot. The restaurant is best known for its 15-course omakase that is priced at S$38, S$58 and S$88. 
There is a clear contrast between the lower priced meals and the higher priced ones. If you're seeking a more indulgent meal with premium ingredients, opt for the S$88 meal instead. 
Price range: $$
Crowd favourites: Aside from serving affordable omakases, Hana Restaurant has an extensive a la carte menu. It's most well-known for its flying noodles that come in unique different flavours. If you're adventurous, you could always give the flying salted egg yolk udon (S$18) a try. There are also luxurious chirashi bowls (from S$28) and specialty makis (from S$15), if that's what you prefer.
3. Sevens Kappo Japanese Dining
58 Seng Poh Road, 01-15
Open: Tuesday to Sunday (12pm to 3pm, 6pm to 10.30pm)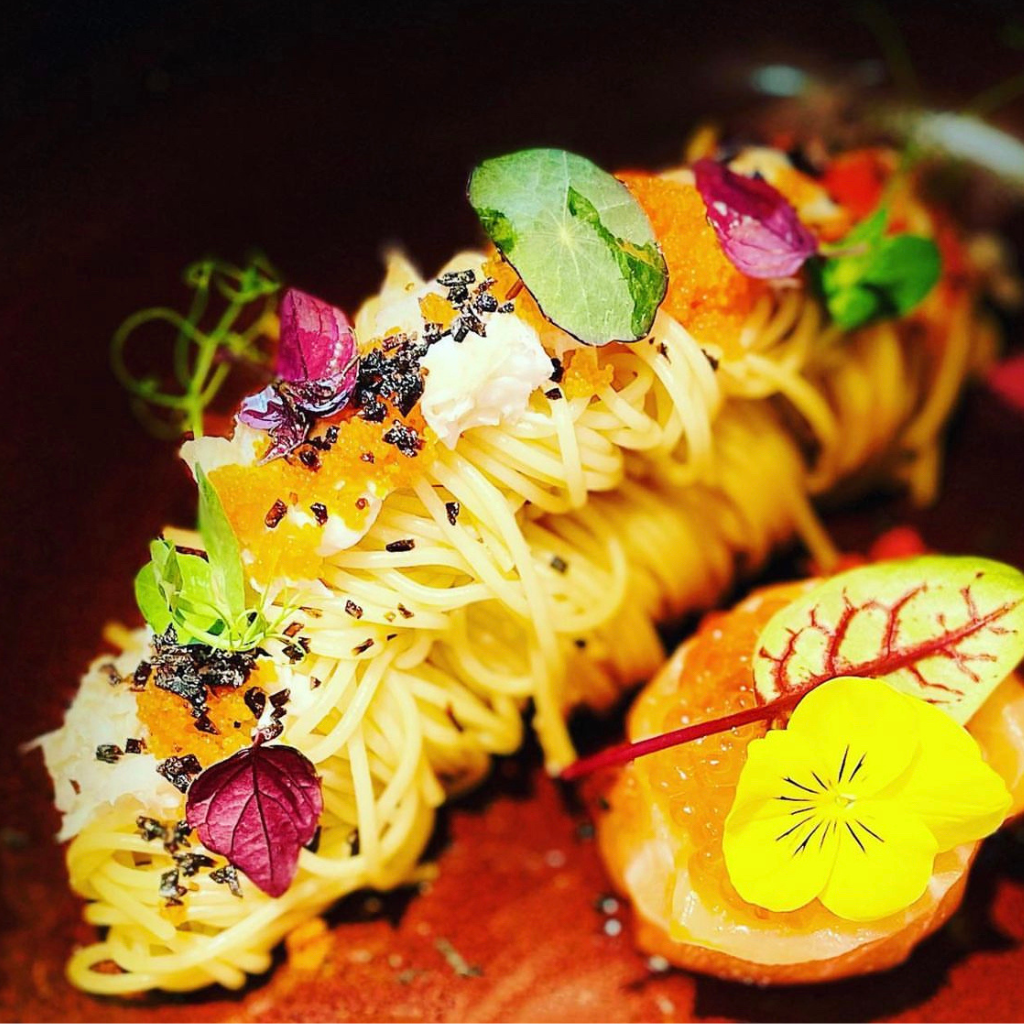 Why visit? You'd be hard pressed to find an omakase dinner in Singapore that costs below a hundred dollars. That is what makes Sevens Kappo Japanese Dining such a rare find – its cheapest dinner omakase, Sakura, is priced at S$78. That's about the price of a regular omakase lunch in Singapore. 
Like Hana Restaurant, the lunch set here starts from S$38 but goes up to S$178. The six-course meal retains elements of its dinner offerings, such as the Mushimono (a steam dish), while other dishes such as the tempura moriawase are only available on the lunch menu. We say just make a beeline for the Sakura dinner set, which comes with a seasonal theme platter, two kinds of sashimi, a steam dish, a fried item and a claypot rice dish.
The quiet and modern Japanese restaurant has the perfect ambience for a relaxing lunch alone or a romantic dinner with your partner. Those who enjoy Japanese liqueur can Indulge in the restaurant's niche sake list, which features artisan brewers curated to complement the menu.
Price range: $$
Crowd favourites: If you're still peckish, try the wagyu katsu sando (S$38) or five kinds of assorted kushiage (deep-fried skewered meat or vegetables, S$18).
4. Jidai Restaurant 
9 Circular Road
Open: Monday (5pm to 10.30 pm), Tuesday to Saturday (12pm to 3pm, 5pm to 10.30pm)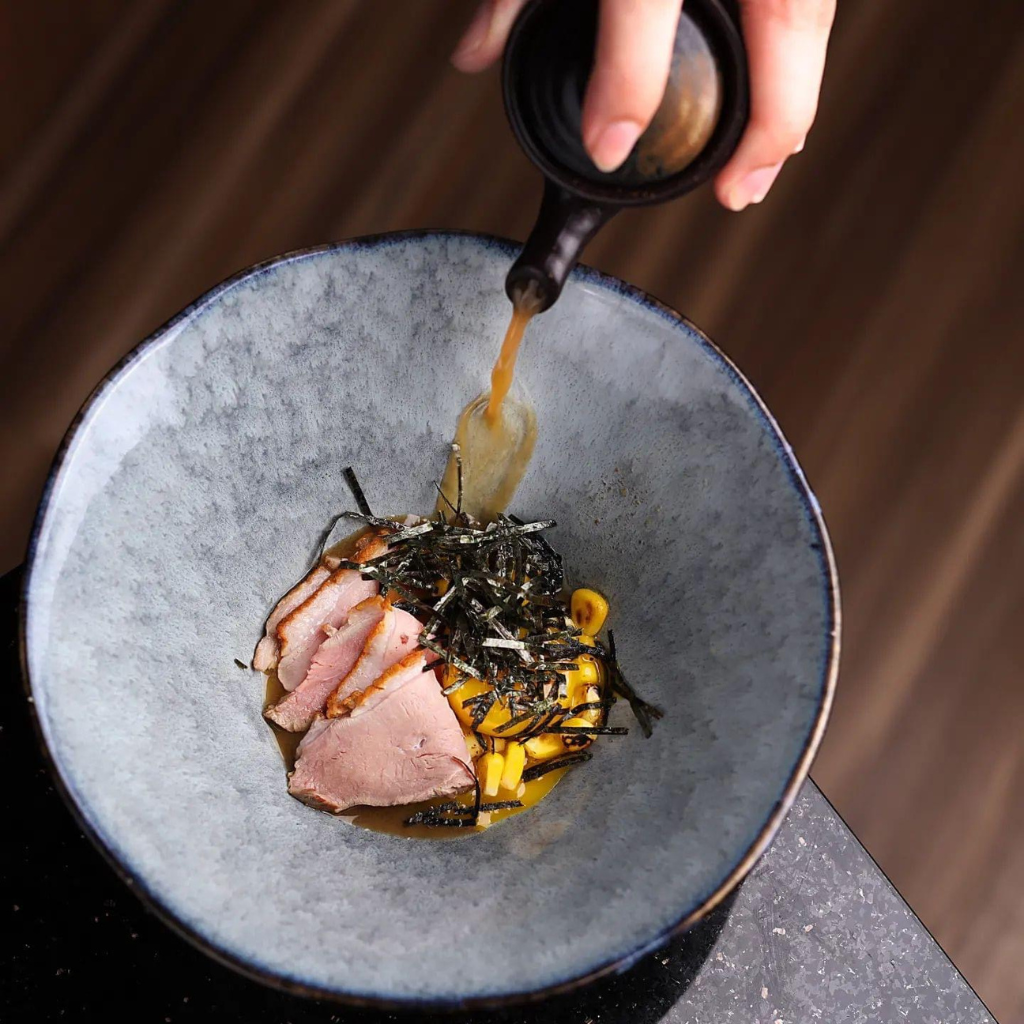 Why visit? There aren't many French-Japanese fusion omakases in Singapore. If you're tired of the typical omakase set-up, venture to Jidai Restaurant for your meal. 
Some of its dishes combine Japanese seafood with popular French dishes, such as its Hokkaido scallop and sake leek soup. It makes Jidai Restaurant perfect for those seeking a uniquely Singaporean omakase experience. 
The beauty of the restaurant lies in its simplicity. There are only two omakase choices available: The eight-course meal (S$88) or the 10-course meal (S$108). 
Both are nearly identical, with the 10-course option including seared seafood and yakitori as one of its courses. The best part? Prices are the same during lunch and dinner, making Jidai a great option for a nice omakase dinner in Singapore with your partner. 
Price range: $$$
Crowd favourites: The menu changes, but dishes it has served include slices of Challans duck with charred corn and lime miso dashi, and a seared red snapper with sweet crawfish that's topped with uni creme.
5. Ishi Restaurant
Intercontinental Singapore Robertson Quay, 02-06, 1 Nanson Road
Open: Tuesday to Sunday (12pm to 2.30pm, 6.30pm to 10.30pm)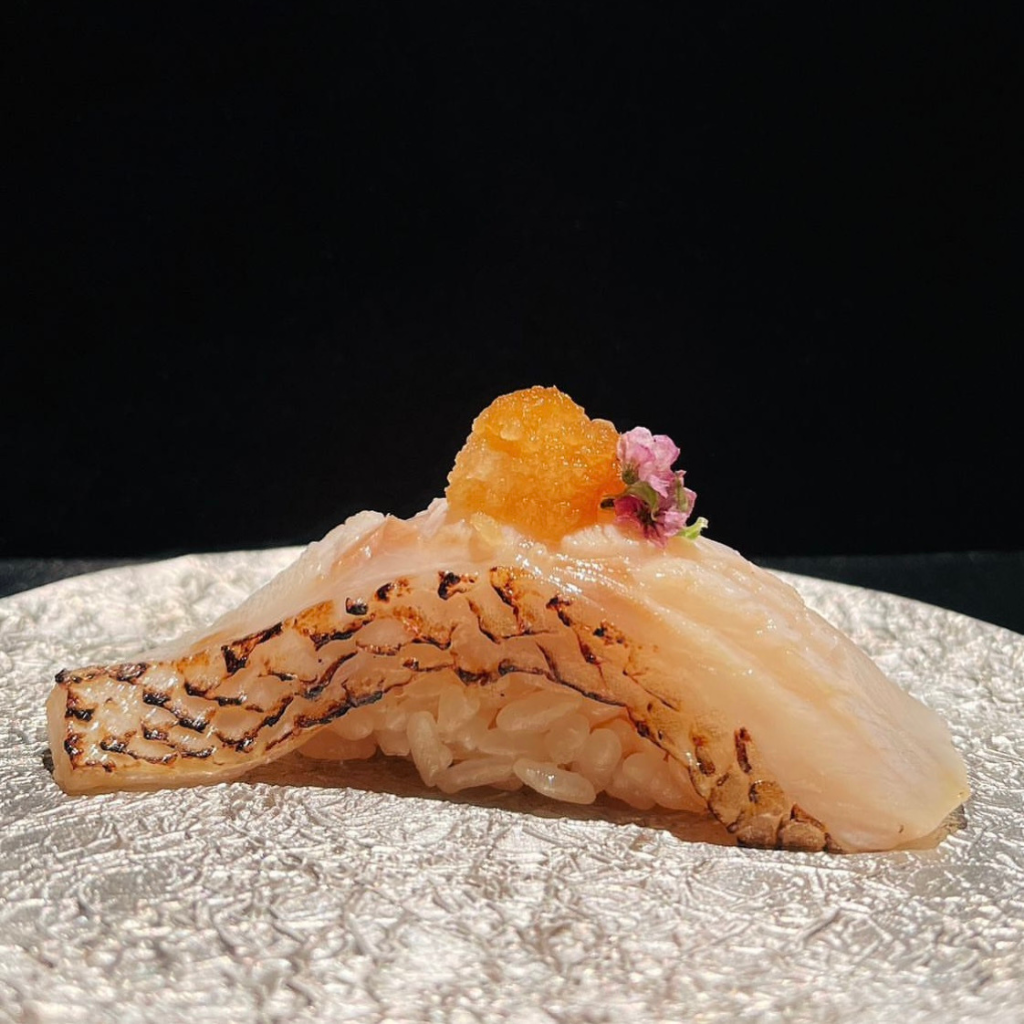 Why visit? Prefer a more traditional omakase experience reminiscent of your time in Japan? Ishi is a reasonably priced option. 
With a cost of around S$200 for its dinner sets, Ishi Restaurant's lunch set, Ulala (S$90), is a real steal. It comprises a starter, seven pieces of sushi, an ikura rice bowl, miso soup and dessert. 
While it's not the chef's special omakase (only available during dinner, S$390), you'll still be "leaving it up to the chef" with the seasonal appetiser and sushi selection. 
Ishi Restaurant is also known for its fine ingredients and impeccable service. Minor details, such as how full your cup is, are noticed by the wait staff. Based on the overall experience, it is considered by many to be one of the best omakases in Singapore with value-for-money rates and artfully crafted dishes.
Price range: $$$
Crowd favourites: Regulars swear by the special rice bowl, which you can opt for in lieu of the ikura rice bowl (for an additional S$30 or S$40 depending on the set you've chosen).
6. G Izakaya
Golden Mile Tower, 01-52A/B, 6001 Beach Road
Open: Tuesday to Thursday, Sunday (11.30am to 2pm, 5.30pm to 10.30pm), Friday and Saturday (11.30am to 2pm, 5.30pm to 12am)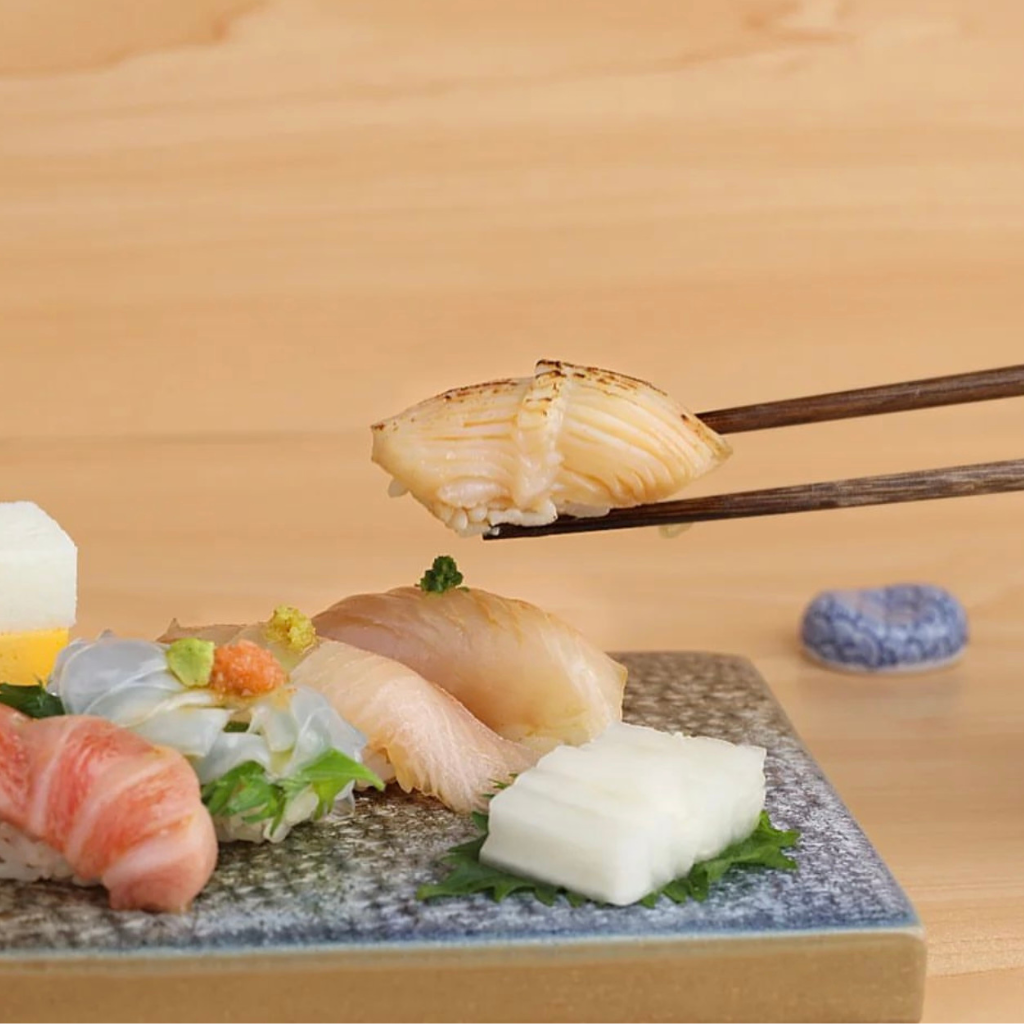 Why visit? Conveniently located along Beach Road, G Izakaya is having a one-for-one promotion on its eight-course omakase. Every pair can dine for S$168 until Oct 31, which means it comes up to about S$85 per person.
The Japanese eatery is a bit of a hidden gem and can be difficult to locate, but it's well worth the effort, given the value you get. Diners are even allowed a complimentary 300ml Mio sparkling sake — a bargain considering how much a bottle of sake costs. 
Aside from appetisers, six kinds of nigiri sushi and a seasonal steamed dish, the chef also prepares something like a sushi taco in this course. You may have seen this special dish on social media before. Uni, ikura and rice are wrapped in seaweed and sprayed with gold flecks before being served. It's an exquisite dish that's also a perfectly Instagrammable moment to remember your experience by.
Price range: $$$
Crowd favourites: You might also want to try its wagyu kushi ponzu (S$18), a tender wagyu beef skewer topped with ponzu sauce, and the uni sakura (S$15), a thin sakura-shaped wafer enveloping creamy uni and tobiko.
7. Monzushi Singapore
13 Neil Road
Open: Wednesday to Saturday (12pm to 2pm, 5pm to 10.30pm) Tuesday and Sunday (5pm to 10.30pm)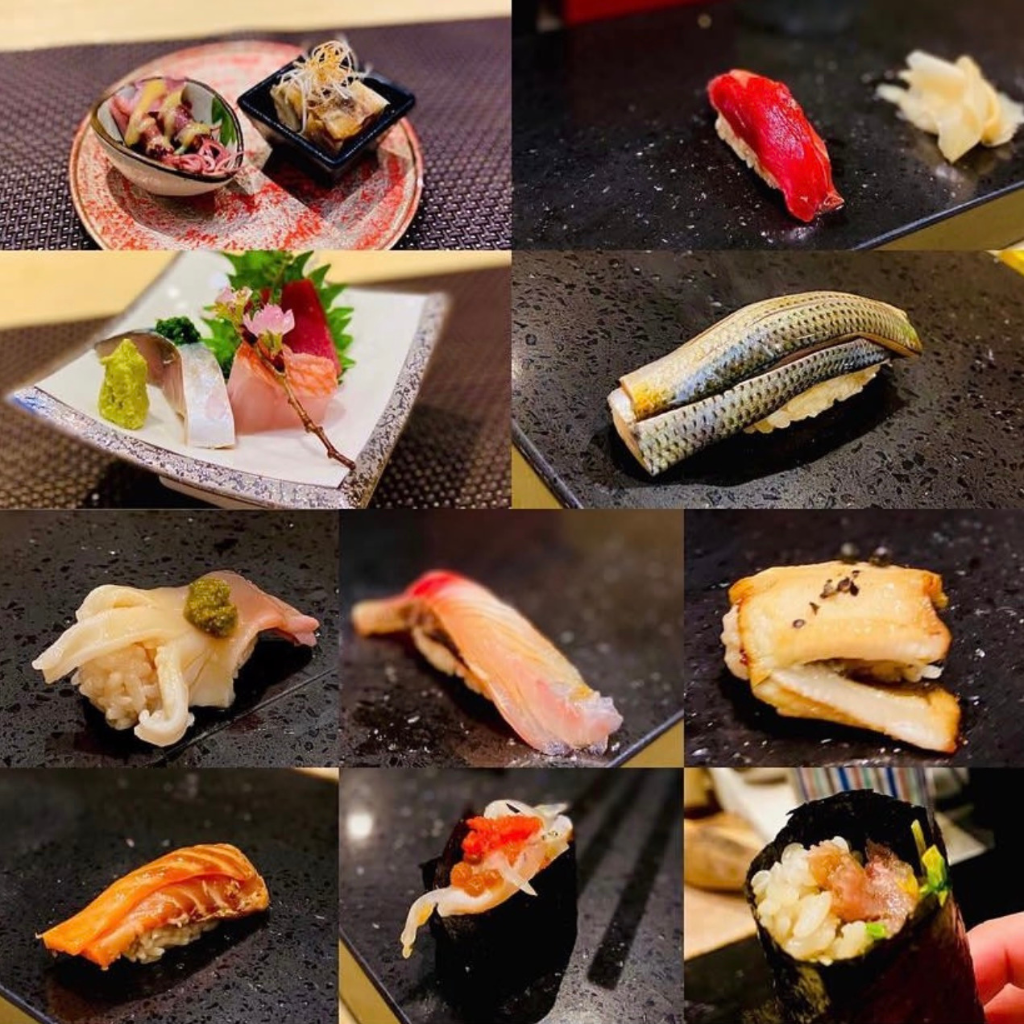 Why visit? You might miss this cosy little chain located near Outram Park. It doesn't appear like much, but the restaurant has a rich history that dates back to 1933 in Tokyo.
Monzushi is run by the Kaneko family and founded by the owner's grandfather, Montaro Kaneko. What started as a humble stall next to a public bath turned into a full-fledged Edo-style sushi restaurant that has made its first overseas venture into Singapore.  
It's almost a given that restaurants serving omakase are flying in fresh ingredients on a weekly basis to get the freshest seasonal ingredients. Monzushi takes it a notch higher by having its ingredients flown in four times a week from selected regions such as Tsukiji, Hokkaido and Kyushu.  
The quick lunch course (two appetisers, three assorted sashimi, seven pieces of nigiri sushi, one roll, and dessert, S$98) is just a nudge away from bursting our budget, but we can't help but include it in our list because of its impressive legacy. For those looking for something quicker, easier and cheaper, Monzushi also serves rice bowls starting from S$38. 
Price range: $$$
Crowd favourites: The grilled anago (salt-water eel, S$16 per piece) sushi is said to be a heavenly morsel. Otherwise, try the toro taretare roll (raw tuna, S$18 for six pieces).
8. Shinya Izakaya  
76 Boat Quay
Open: Monday to Sunday (12pm to 12am)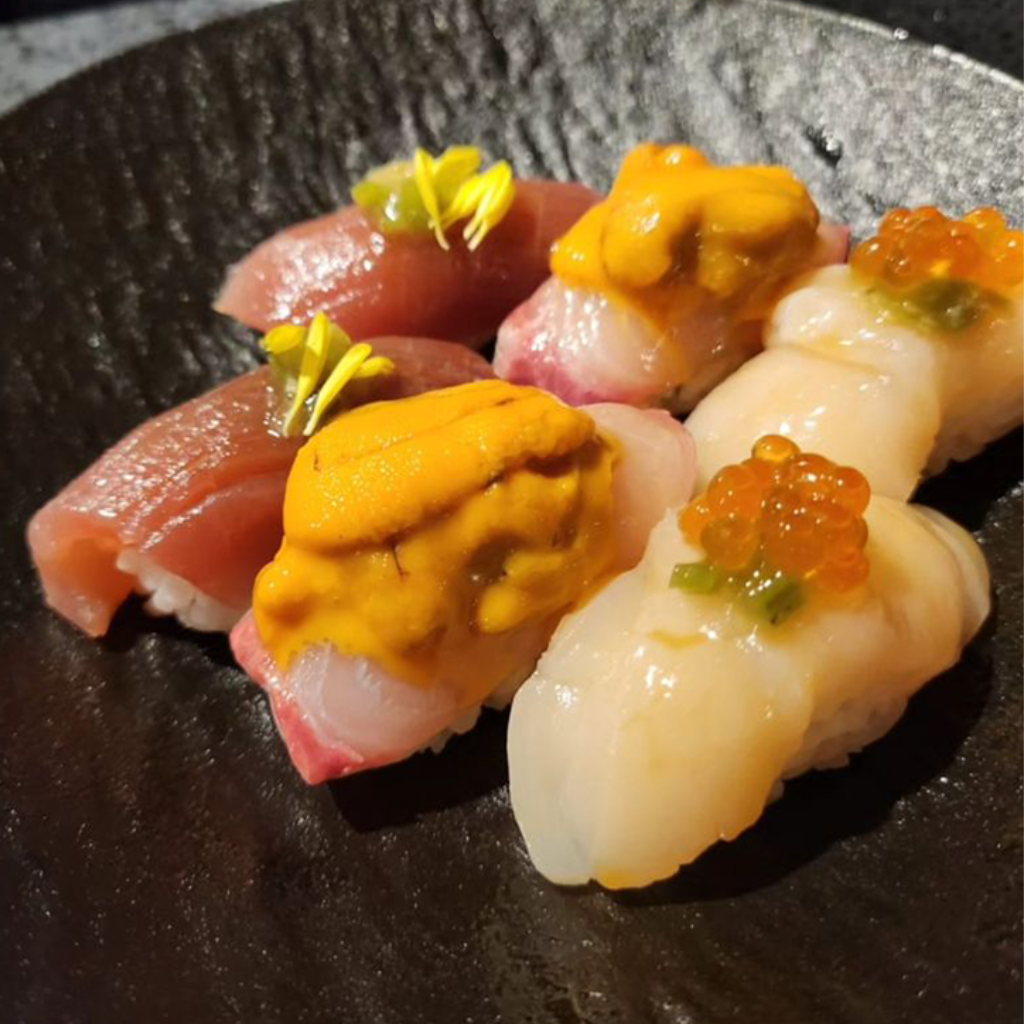 Why visit? Located in the lively Boat Quay area is Shinya Izakaya. Typically, izakayas are informal Japanese bars that serve alcoholic drinks and snacks. However, the restaurant has launched an affordable omakase series that starts from a whopping S$38. 
The silver omakase (S$38) is a six-course meal with the basics — zensai (appetiser), sashimi, yakimono dish (dishes cooked over direct heat), pan-fried swordfish steak, sushi platter and dessert. 
However, we recommend topping up S$20 for the gold omakase (eight-course) to get more premium ingredients such as the A5 Wagyu, uni and caviar. 
Given that it's an izakaya, the alcohol selection here will undoubtedly be impressive. You can add a sake flight pairing to complement your omakase meal for an additional S$38 and get the best of both worlds at an economical price.  
Price range: $$$
Crowd favourites: If you're looking for a quick and easy meal, its four-kinds bento (a selection of meat and fish with sashimi, rice and soup, S$18) is a good bet.
9. Haku Sushi 
Great World City, B1-135, 1 Kim Seng Promenade
Open: Monday to Sunday (11.30am to 3pm, 5.30pm to 10pm)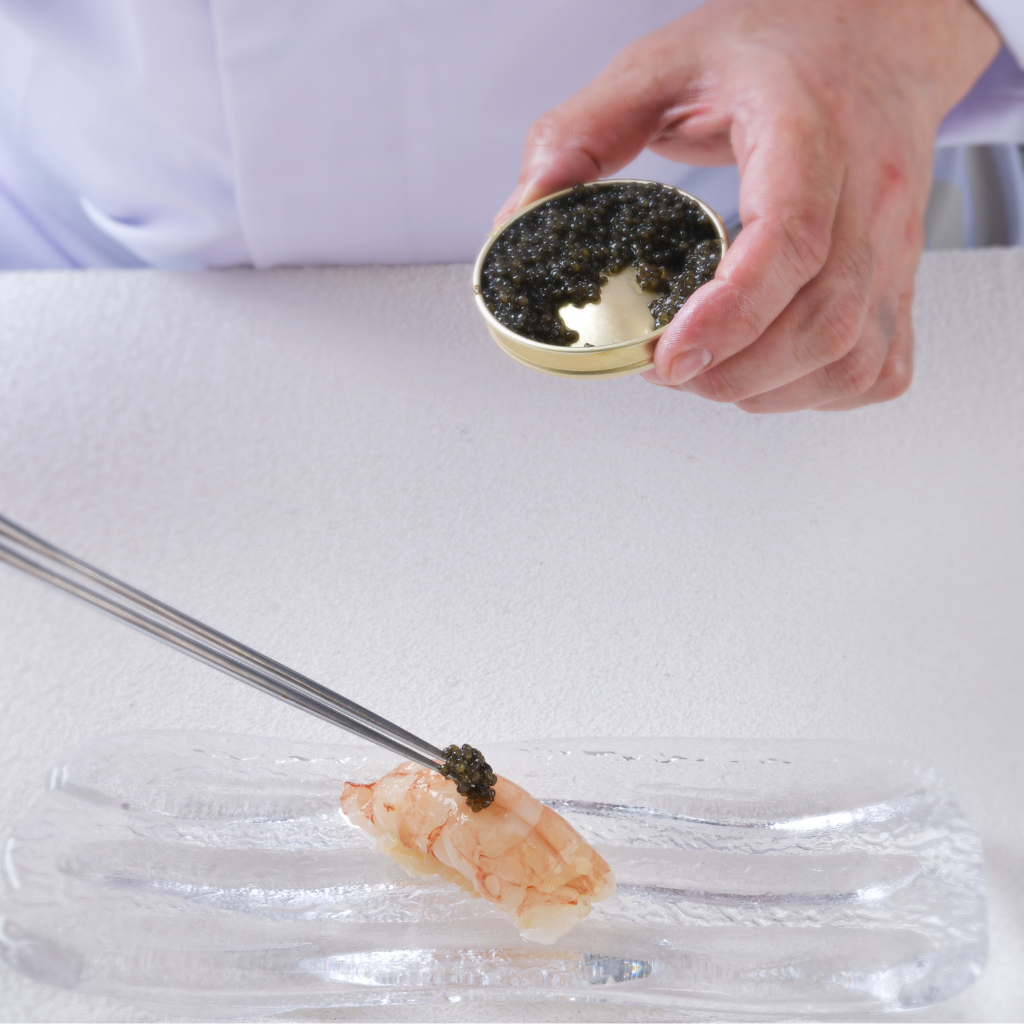 Why visit? What sets Haku Sushi apart from the steep competition is the maestro behind it, chef Yamamoto Yoshiki. He boasts an impressive culinary resume that spans more than three decades, with stints at places such as Sushi Ginza Onodera, a Michelin-recommended restaurant. 
This affordable omakase in Singapore — located in the basement of Great World and run by RE&S Group — specialises in Kansai-style sushi, marked by the use of a signature sushi rice flavoured with red vinegar. 
For lunch, there is an eight-course Irodori (S$68) omakase, but we say go for the dinner option, which is the 10-course Nishiki (S$88) omakase. This includes appetisers, assorted sashimi, assorted nigiri, chawanmushi, a housemade crab cream croquette (seasonal) and dessert.
Price range: $$$
Crowd favourites: One of the highlights of your time at Haku Sushi would be the seasonal seafood chawanmushi with a silky smooth tofu sesame centre. While the dish is common in Japanese cuisine, Haku Sushi's addition of a sesame centre elevates the dish in a unique way. You should also top up S$15 for a delicious uni negitoro handroll.
10. Unkai Sushi
Orchard Rendezvous Hotel Singapore, 01-10, 1 Tanglin Road
Open: Monday to Sunday (11.30am to 2.30pm, 6pm to 10pm)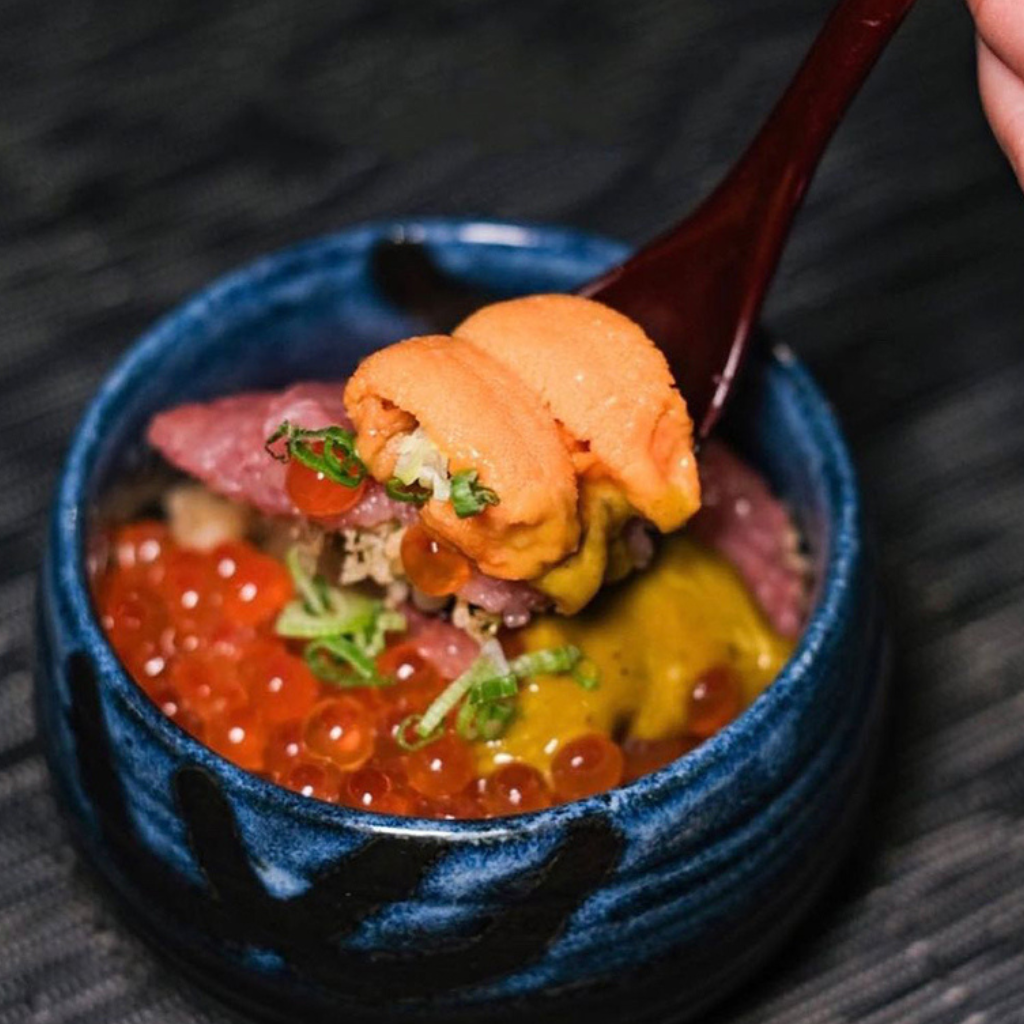 Why visit? Helmed by chef Eugene Lam, Unkai Sushi promises a delightful omakase experience where every sight, sound, and smell plays a role in crafting your dining experience. 
The cosy 30-seater has launched an omakase menu, Mai (S$68), which is available daily for lunch. That's half the price of the most affordable dinner omakase option, so it's definitely a more pocket-friendly omakase option. 
The set comprises a good mix for a hearty meal, such as appetisers, two types of sashimi, chawanmusi, sushi, a salt-grilled fish, and negitoro ikura mini don.
Price range: $$$
Crowd favourites: There's a five-course set lunch (from S$26) that comes with a main dish of your choice, such as bara chirashi don or pork cheek rice bowl that's served with miso soup, salad, chawanmushi and dessert.
11. Ikigai Omakase 
Nankin Row, 01-31, 3 Pickering Street
Open: Monday to Saturday (12pm to 3pm, 6pm to 10.30pm)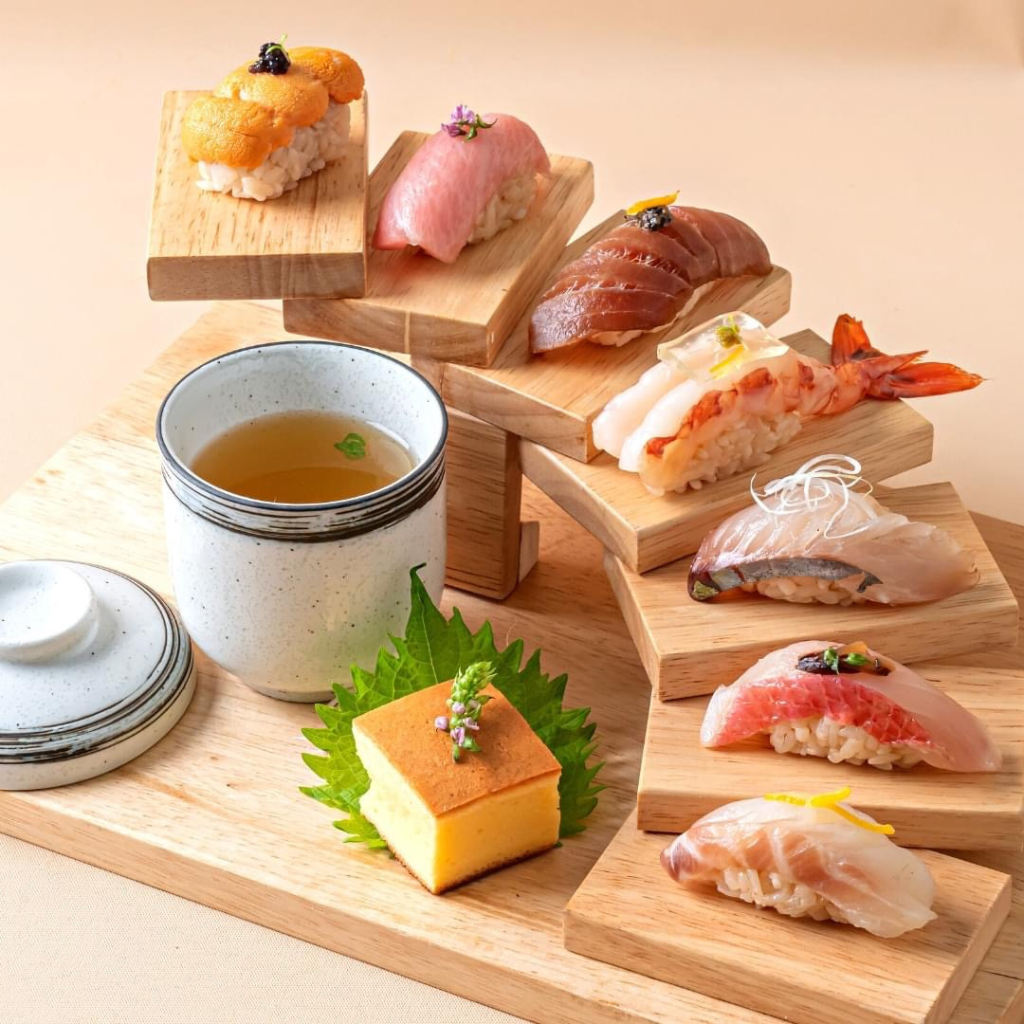 Why visit? This cosy sushiya provides a highly interactive dining experience for its patrons. While some omakase restaurants can be intimidating, Ikigai Omakase can be characterised by its friendly staff that will make you feel right at home. 
As with any omakase in Singapore you can expect fresh ingredients. Interestingly, the lunch omakase (S$88) has a wider variety of appetisers, steamed dishes and hot dishes. There are two dinner omakases (S$98 or S$188) — the former is much simpler, with 10 pieces of sushi as the star of the meal, while the latter is an eight-course meal with a range of appetisers, steamed dishes, hot dishes and assorted sashimi, sushi and maki.
Price range: $$$
Crowd favourites: Diners swear by its fresh sashimi and delicious sushi. You can also opt for the more affordable lunch sets, with your choice of either the bara don (S$38) or chirashi don (S$48).
12. Cho
63 Chulia Street, 01-03
Open: Monday to Saturday (11.30am to 2.30pm, 5.30pm to 9.30pm)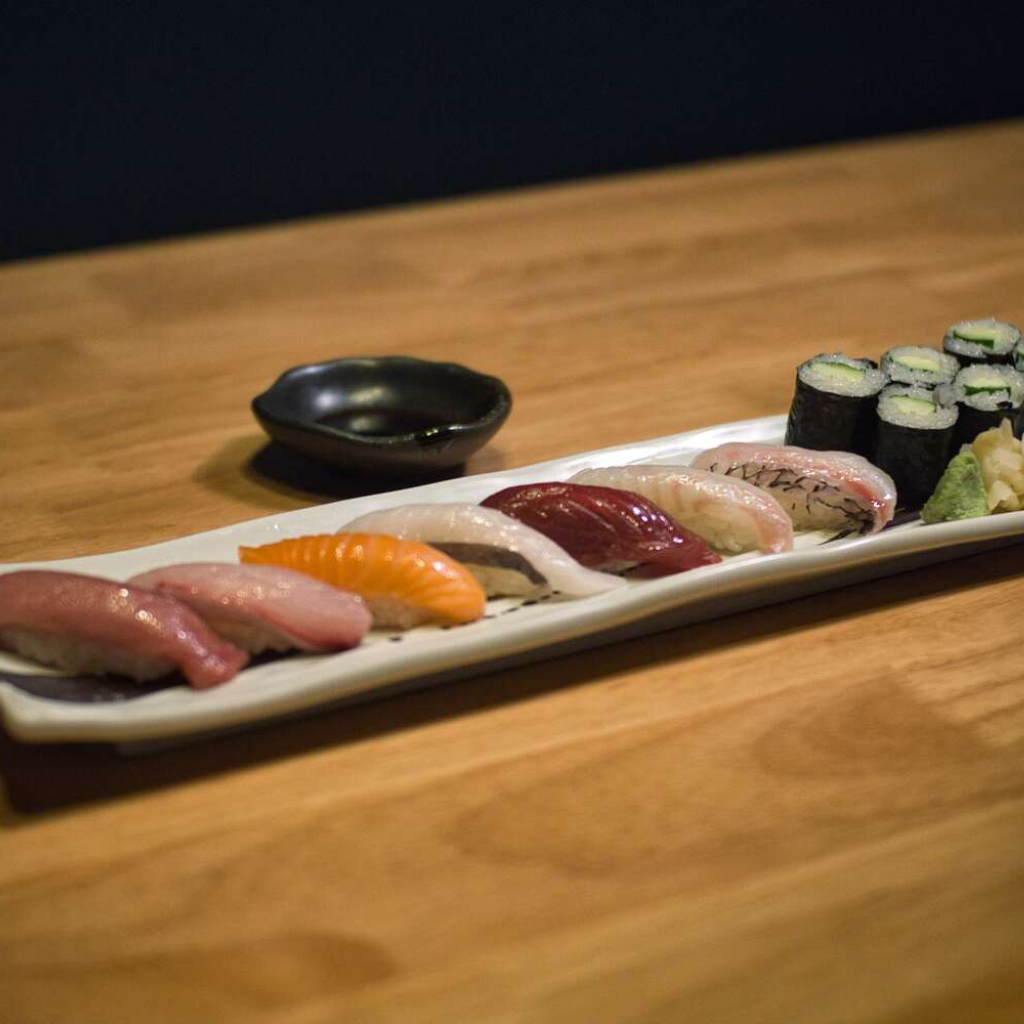 Why visit? Located centrally at Raffles Place, Cho is perfect for those looking for simple, no frills omakase in Singapore. 
The basic lunch omakase is priced at S$78 and crafted with quality ingredients from Japan. Alternatively, you can opt for its lunch sets (from S$32), which come with your choice of mains (bara chirashi, sashimi, sushi, unagi and more) served with salad, soup and dessert. 
We recommend the unagi set (S$42) if you are looking to splurge a little bit for a sweet and savoury kick. Or you can fork out a little to get a more premium lunch omakase set (S$108) that comes with appetisers, assorted sashimi, mains, a rice dish, soup and dessert.
Whatever you decide, you ought to try Cho's unique unmeshu (Japanese plum liqueur). You'll see bottles of it lining Cho's shelves as the alcohol is made in-house. 
Price range: $$$
Crowd favourites: Its lunch sets (from S$32) are great value and delicious, too. Otherwise, try the Cho maki bento (S$48), a beautiful set that comes with volcano maki and three mini dons, such as the mini negitoro don.
13. Sushi Jin
Owen Link, 01-11/12, 1 Farrer Park Station Road
Open: Monday to Sunday (12pm to 2pm, 6.30pm to 9.30pm)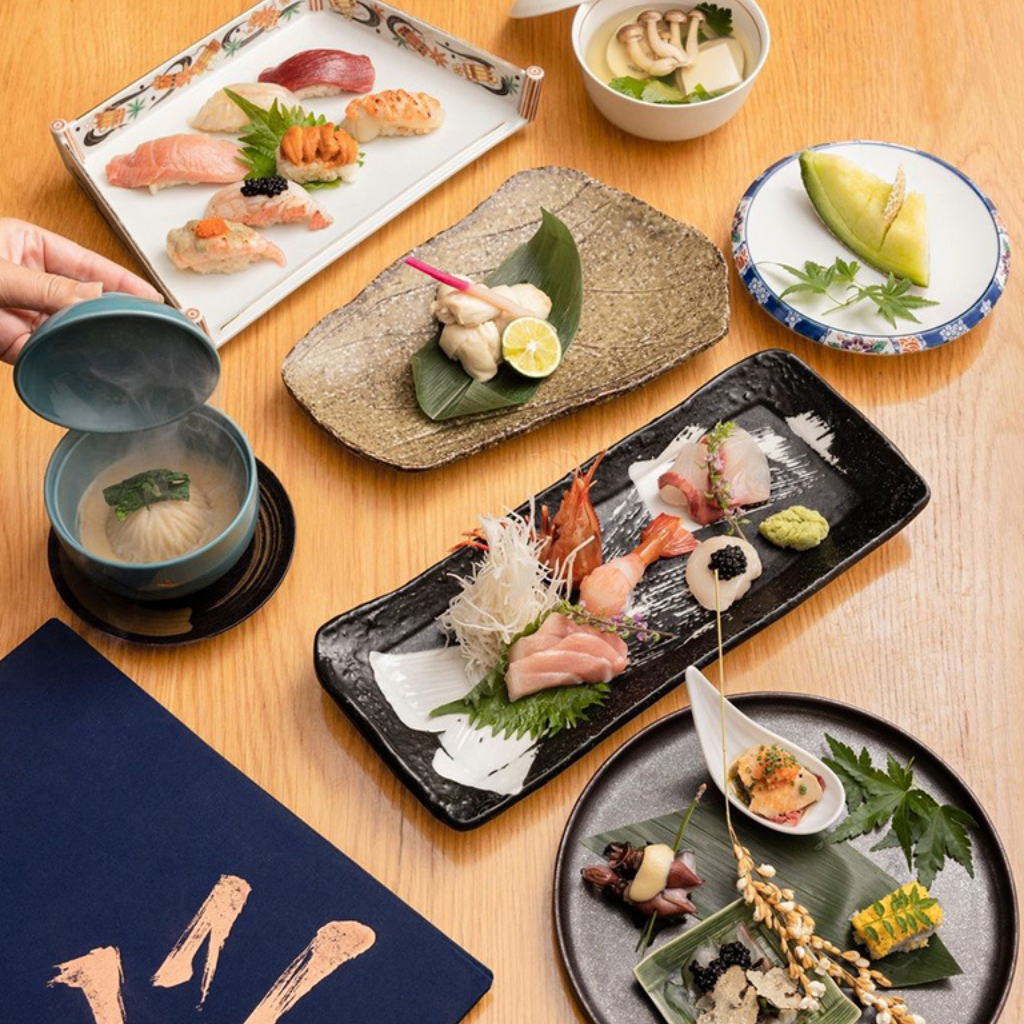 Why visit? Founded by Les Amis, one of Singapore's most influential F&B groups, Sushi Jin aims to curate a fine dining experience that's as close to the original as possible without breaking the bank. Guests can expect an unpretentious yet classy space with a carefully curated menu. 
Ingredients are flown in thrice a week from the Toyosu market in Tokyo to maintain fresh quality. Sushi Jin's lunch omakase starts from S$88 and goes up to S$138 for a sushi omakase. The S$88 set comprises an appetiser, assorted sashimi, a seasonal cooked dish, assorted sushi, soup and a dessert.
Price range: $$$
Crowd favourites: If you're a fan of premium seafood, give its Hokkaido don (S$68) a try. The bowl is slightly more affordable than the omakase lunch, but is still loaded with items such as uni, scallop and ikura.
14. Sushi Seizan
Bugis Cube, 03-19, 03-19, 470 North Bridge Road
Open: Monday to Saturday (12pm to 3pm, 5.30pm to 10.30pm), Sunday (12pm to 11pm)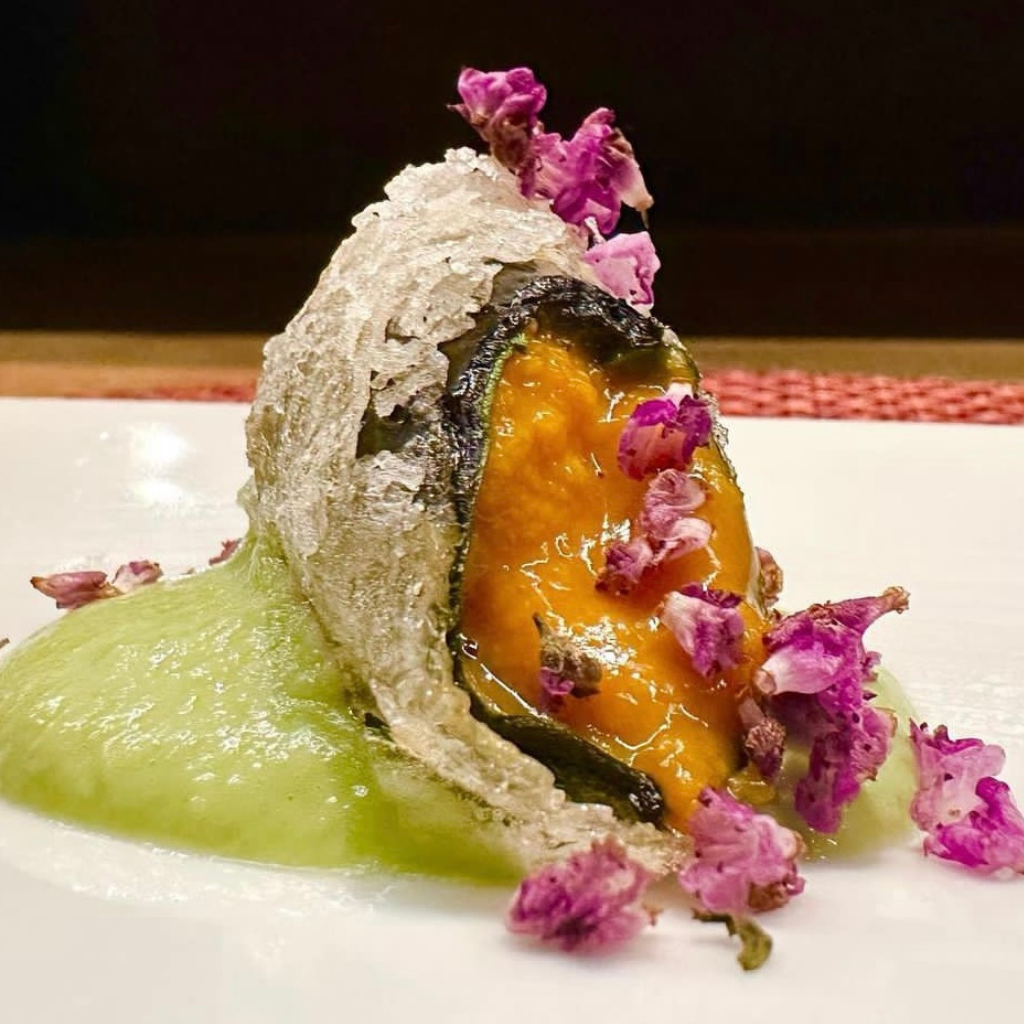 Why visit? Sushi Seizan is considered one of the best Japanese omakase in Singapore, as it highlights uni as its main ingredient. 
The omakase menu features three different types of uni, including the light smoked uni, which is recommended by the Japanese chef heading the restaurant. 
For a more affordable treat, head down during lunch for its mini omakase (S$88). Don't be fooled by its name as the meal consists of a starter, sashimi, seven pieces of nigiri, a signature sushi, dashi soup and dessert — a rather filling meal, in our opinion. 
Price range: $$$
Crowd favourites: You can't go wrong with its mini omakase (S$88), which boasts fresh seafood and creamy uni. On the off chance you're still hungry, there's always the option of add-ons to the meal, such as an uni tasting set (S$49), sushi a la carte (S$8 per piece) or chawanmushi (S$12).
15. Shinsora 
Odeon Towers, 01-04, 331 North Bridge Road
Open: Wednesday to Thursday, Saturday to Sunday (12pm to 2pm, 7pm to 10.30pm), Tuesday and Friday (7pm to 10.30pm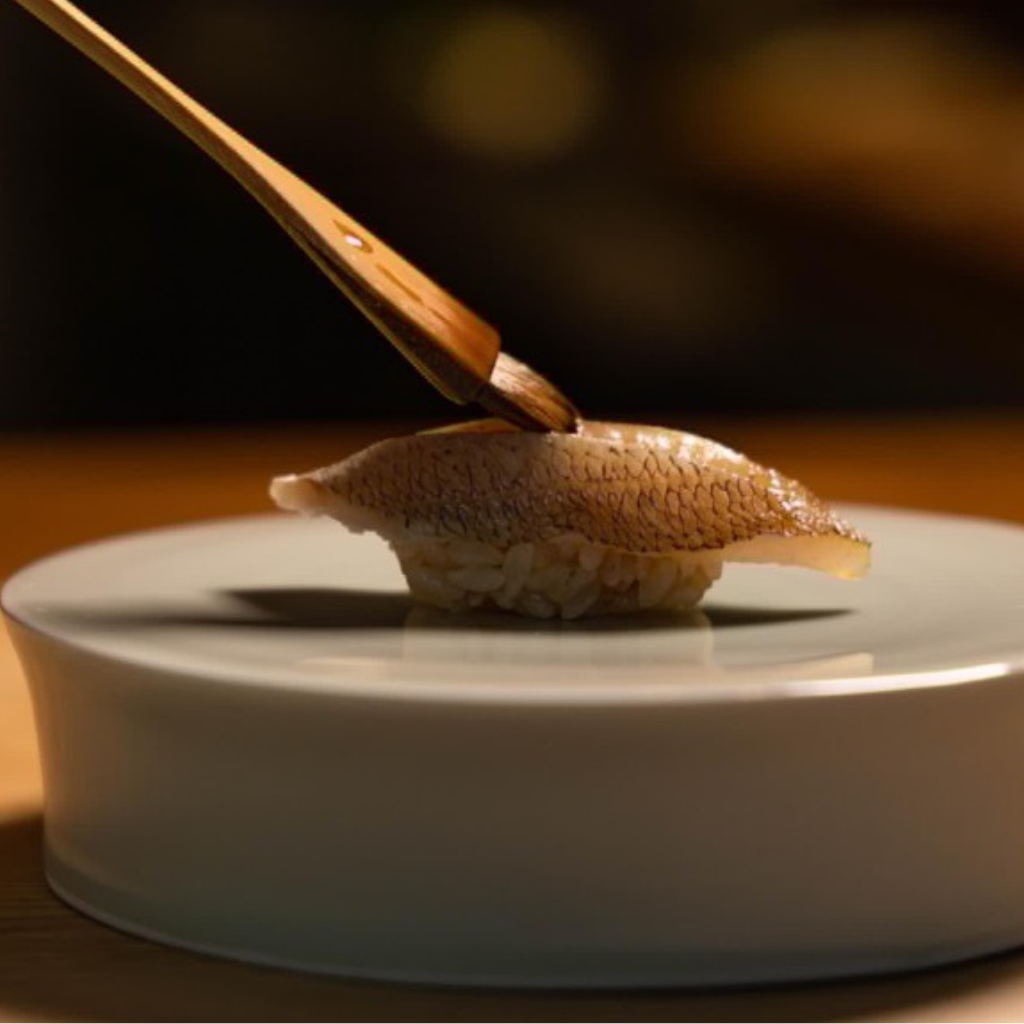 Why visit? If you're a sushi aficionado, Shinsora is the place to go for sushi omakase in Singapore. Its lunch nine-piece omakase menu is priced at S$90 and is curated based on seasonal availability. You're also able to add handrolls to your meal from S$38 onwards to customise your dining experience.
The restaurant prides itself in the craft of Edomae sushi, a style of sushi known for its strong but balanced flavours. For this style of sushi, the ingredients and preparation of the seafood is key to its incredible flavour — as is the skill of the chef.
Shinsora is helmed by Sky Tai, the World Sushi Cup 2018 Champion in Tokyo. If you head down for dinner, you'll be able to try his award-winning creation sushi (shiromi, aburi yuzu miso, daikon, and Kaluga Hybrid caviar, S$28) as an add-on item. 
Price range: $$ 
Crowd favourites: The 10-seater is known for its exquisite, top quality omakase. The nine-piece lunch omakase menu (S$90) or its Shin omakase (appetiser, nine-piece sushi, soup, dessert of the day, S$120) will give you a glimpse of the chef's prowess and skill.