Taste test: McDonald's Prosperity Burger, Twister Fries, and Mango Passion Fruit Pie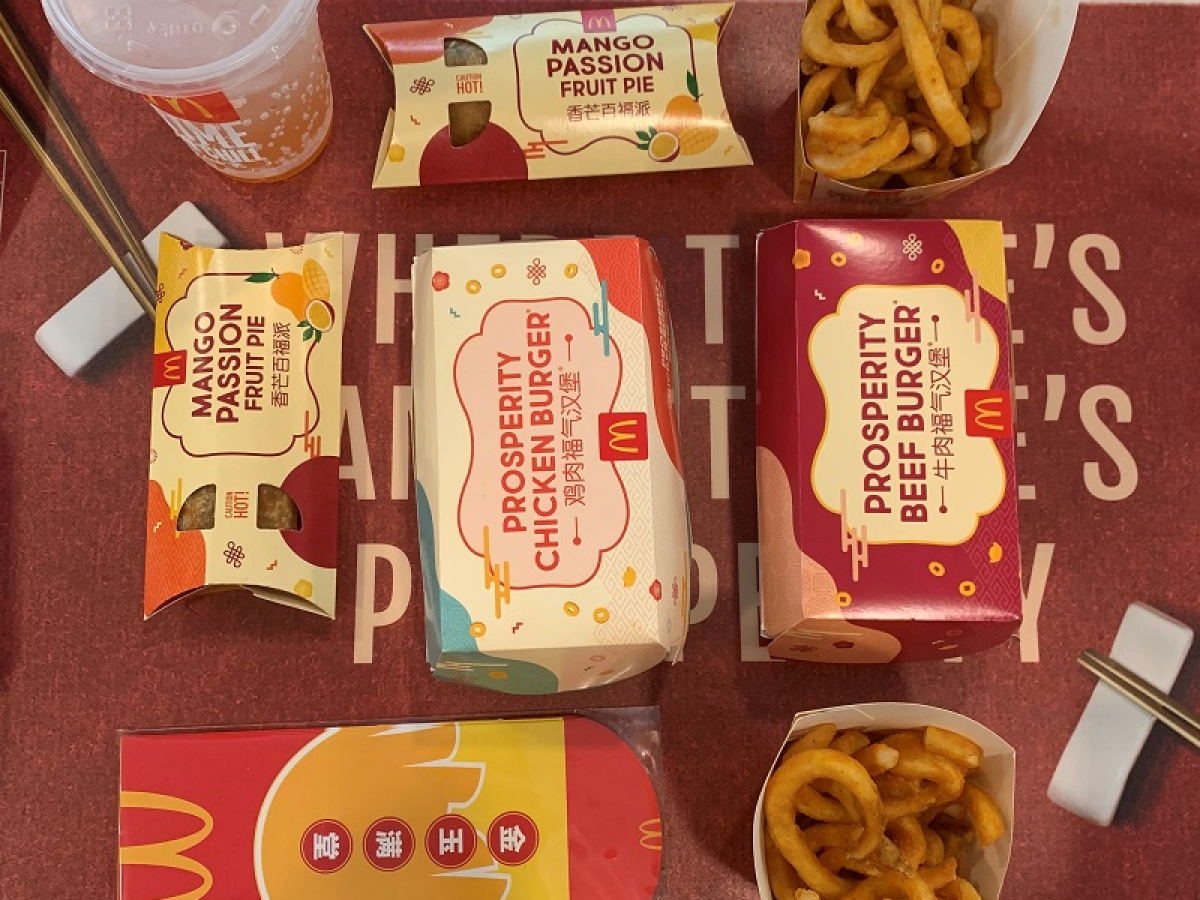 No stranger to seasonal menu items, McDonald's has just launched its Chinese New Year-themed Prosperity Burger and Twister Fries on Thursday (16 Jan), along with a brand-new Mango Passion Fruit Pie.
We braved the lunch-hour crowd at our nearest McDonald's for a taste test, to find out if these latest offerings from the Golden Arches are worth the buy:
Mango Passion Fruit Pie (Available at $1.50)
New to this year's festive lineup is the Mango Passionfruit Pie. This dessert pie has a crispy outter pastry shell, similar to that of the regular Apple Pie, and an all-new mango-passionfruit filling.
Our verdict? This new pie is pretty good. We like how the crispy crust and oozy fruit filling made a great combination. The mango and passionfruit filling was also chock-full of fruity flavouts, with the right balance of sweet mango and tart passionfruit notes to guarantee that it's satisfying.
Prosperity Beef Burger and Double Prosperity Chicken Burger (from $5.70 and $7.70, respectively)
Available in chicken or beef, the Prosperity Burger comprises a long sub-style sandwich bun, with either single or double meat patties dipped in a black pepper sauce, served with a sprinkle of fresh sliced onions.
A favourite among McDonald's fans over the years, this burger will settle well with people who like their black pepper sauce to be spicy. However, people who prefer a milder black pepper sauce may find the Prosperity Burger's taste a little too overpowering.
If you have to choose between the options, get the beef burger. The patty is tender and flavourful, and goes well with the black pepper sauce.
Prosperity Twister Fries (from $3.90 (M) ala carte)
Some people like these fries because of their unique swirly shapes, while others believe that eating them will help to "twist" their luck for the better in the coming Lunar New Year. Whether you're a believer or not, we'd recommend trying these fries anyway.
The Twister Fries are a little different from McDonald's usual outing. These fries are extra-crispy on the outside, while maintaining a soft, fluffy texture on the inside.
Here's a tip: purchase a Prosperity Extra Value Meal and upgrade your regular fries to Prosperity Twister Fries for just $0.70.
---
This archived article appeared in an earlier version of HungryGoWhere and may not be up-to-date. To alert us to outdated information, please contact us here.