7 hawker spots in Singapore that still serve cheap kopi or teh at S$1 and below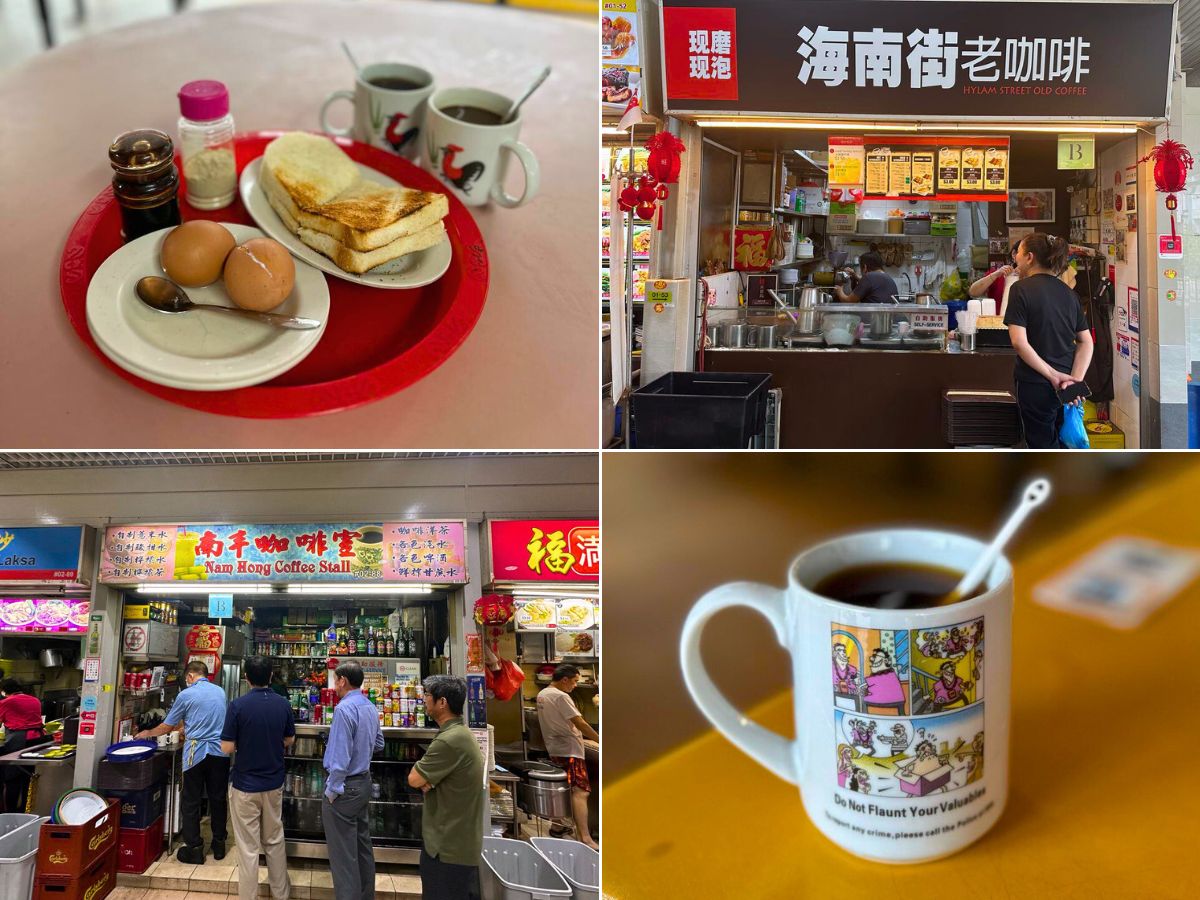 Is it still possible to find cheap kopi in Singapore? We love kopi for its affordability and potency as a perk-me-up, but truly, cheap kopi has become a scarcity.
"The fishball noodles used to cost 50 cents only." Many of us have heard this — and its countless variations — all-too-often while growing up. There's no doubt that Singapore's many hawker dishes have always provided some of the best price-to-quality tastiness in the country. 
Alas, the number of affordable hawker stalls has started to dwindle with time and modernisation. Even those nostalgic cups of Milo and affordable kopi at drink stalls have become victims of rising costs.
Being suckers for affordable food though, we couldn't help but embark on a mission to find coffee stalls across Singapore that still serve affordable kopi.
After taking in recommendations from our followers and friends, we've found these seven hawker spots in Singapore that still readily serve cheap kopi or teh at one dollar or below.
1. Taman Jurong Food Centre
3 Yung Sheng Road
Open: Hours vary for different stalls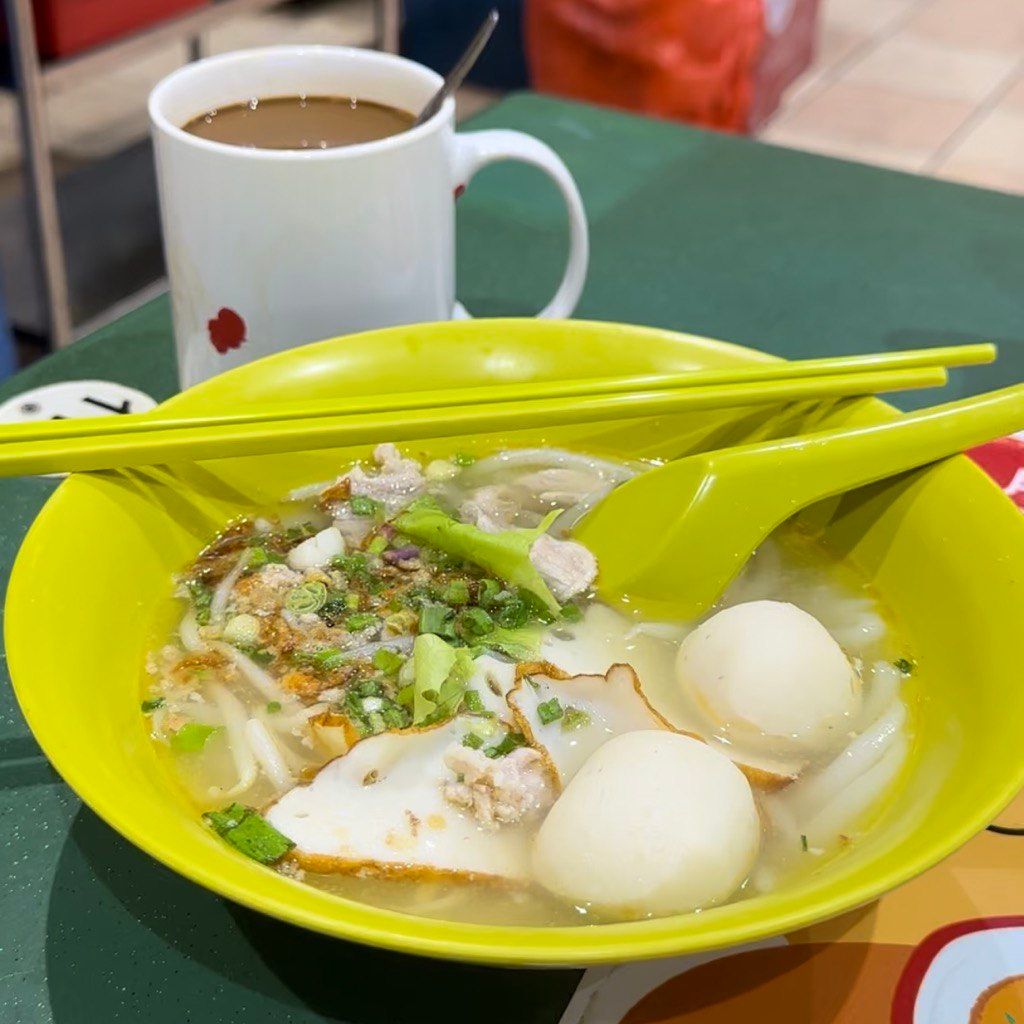 Why visit? Taman Jurong is probably one of the most beloved hawker haunts in the West. It's known for being a treasure trove of hidden gems including Michelin Guide-approved stalls such as Feng Zhen Lor Mee and Tai Seng Fish Soup.
And now, the cherry on top: It's one of the few hawker spots left serving good and affordable kopi at just 80 cents a pop!
Price range: $
What we had: Caffeine fiends would no doubt relish in the value of the kopi (80 cents) from Nam Hong Coffee Stall. Not only does the fragrant cuppa cost less than a dollar, the stall is also rather generous with the portion.
To pair with it, we grabbed a bowl of fishball noodles (S$4) from Leng Huat Fishball Noodle. Bouncy fishballs and fragrant soup — just an old-school comfort.
2. Tanglin Halt Market & Food Centre
Blk 48 Tanglin Halt Road
Open: Hours vary for different stalls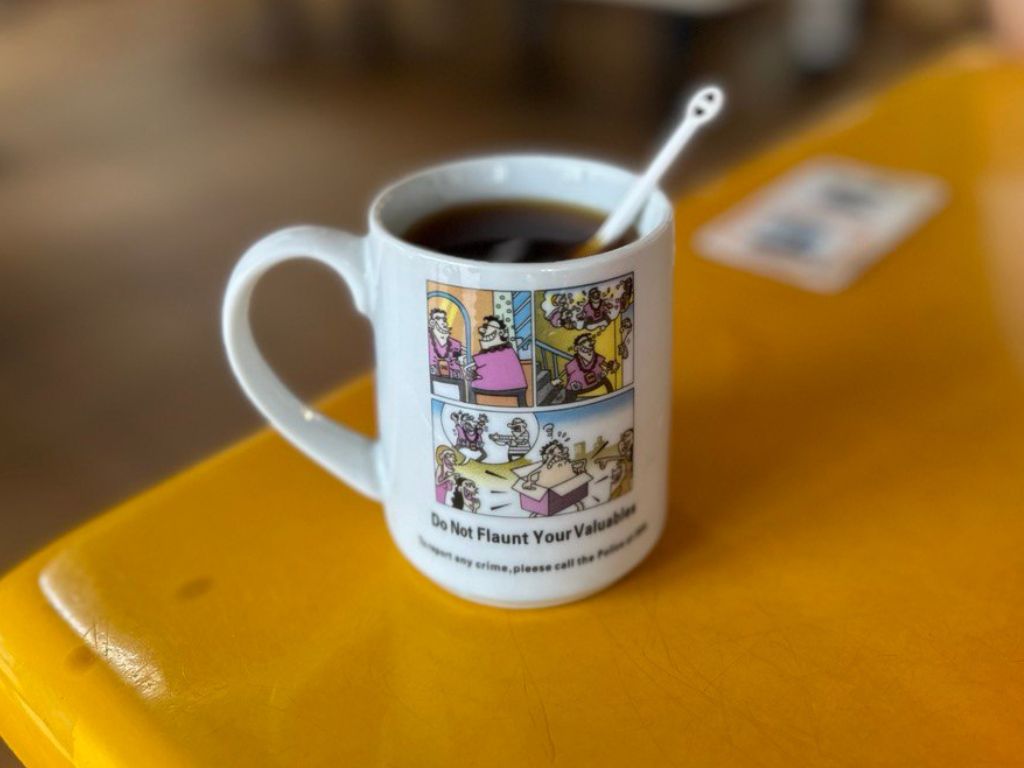 Why visit? Another old-school icon that had mostly gone under the radar until recent developments, which sees it destined for demolition in 2024.
Besides a plethora of old-school favourites such as Wei Yi Laksa and a legendary min jiang kueh stall, you can also get affordable kopi and other drinks here.
Price range: $
What we had: Instead of kopi, we opted for a cup of classic, no-frills teh-O from Wang Wang Coffee House for just S$1.
Apart from the teh-O, we also scored a bowl of dry signature Teochew noodles (S$4.50) from Lao Cai Shi Rou Song Mian. It was simple, homely and loaded with ingredients — though could use a touch more richness.
3. ABC Brickworks Market & Food Centre
6 Jalan Bukit Merah
Open: Hours vary for different stalls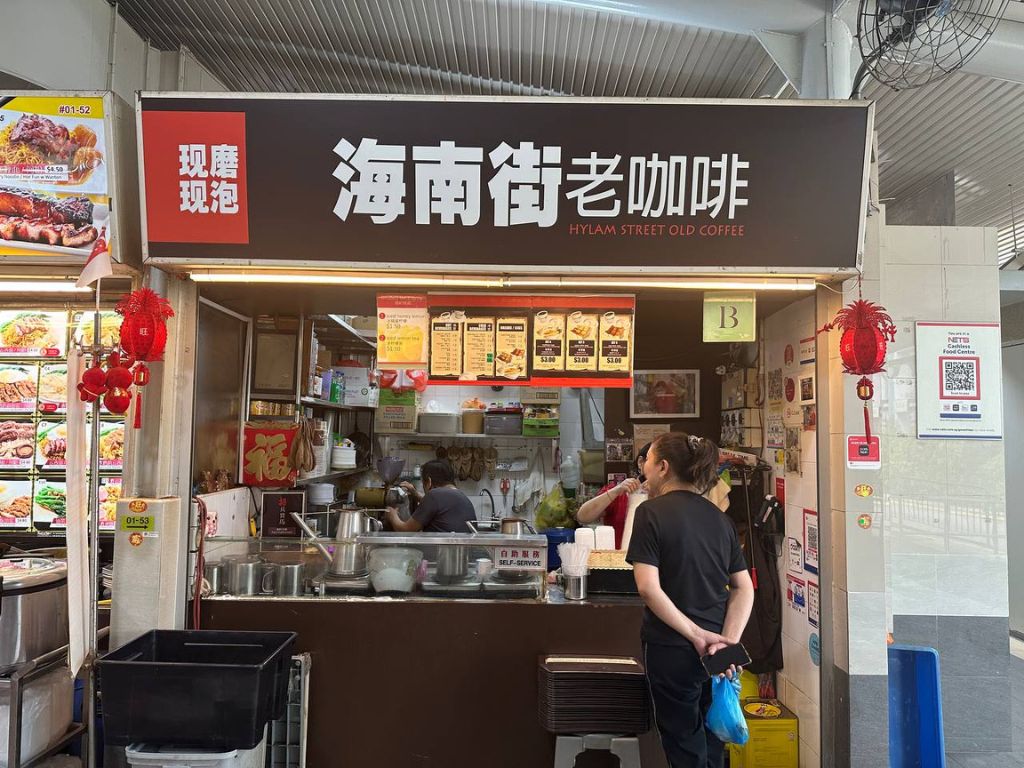 Why visit? If there's one hawker centre everyone needs to visit in the southwest of Singapore, it's ABC Brickworks Market & Food Centre, located just down the road from IKEA Alexandra. 
Those who have visited know the Bukit Merah mainstay to be a food haven chock-full of goodies, which range from western-food maestro Wow Wow West to traditional-dessert darling Jin Jin Dessert.
Price range: $
What we had: For that old-school taste, the popular Hylam Street Old Coffee gives you the best bang for your buck. S$1 for a robust cup of kopi? Now that's a cheap kopi.
As if that wasn't enough to invigorate us, we also decided to nourish ourselves with the black herbal chicken soup (S$6) from Ah Er Lao Huo Tang, a crowd favourite known for its traditional Chinese soups.
It turned out to be a great decision since the flavourful and wholesome soup proved to be the perfect counter for the rainy weather.
4. Telok Blangah Crescent Market & Food Centre
11 Telok Blangah Crescent
Open: Hours vary for different stalls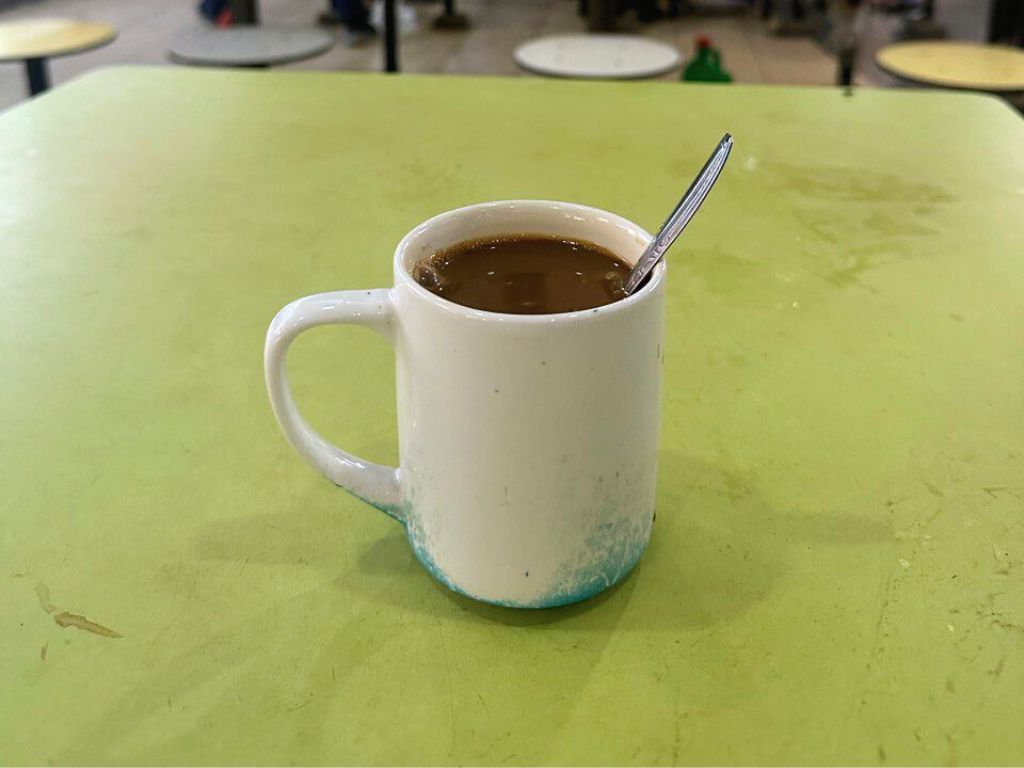 Why visit? Mostly frequented by the residents and those working in the area, Telok Blangah Crescent Market & Food Centre is a bustling enclave in the south of Singapore.
Besides playing host to some of Singapore's most beloved cult favourites — including Hai Kee Char Kway Teow, known as one of the best in Singapore — it also houses one of the most affordable kopi stalls you can find in Singapore.
Price range: $
What we had: As mentioned before, Hock Guan Drink Stall probably sells one of the most affordable kopi around, with options generally under S$1, depending on your drink order. Fragrant and nicely sweet — this was our favourite cuppa throughout the search and cost us 90 cents.
Our accompanying dish was the mee hoon kway (S$5) from Jiak Song Mee Hoon Kway. Rather than the usual silky delight, the handmade noodles came with a unique tinge of wok hei and is also supplemented by a generous glut of ingredients.
5. Jalan Benaan Kapal Food Centre
56 Jln Benaan Kapal
Open: Hours vary for different stalls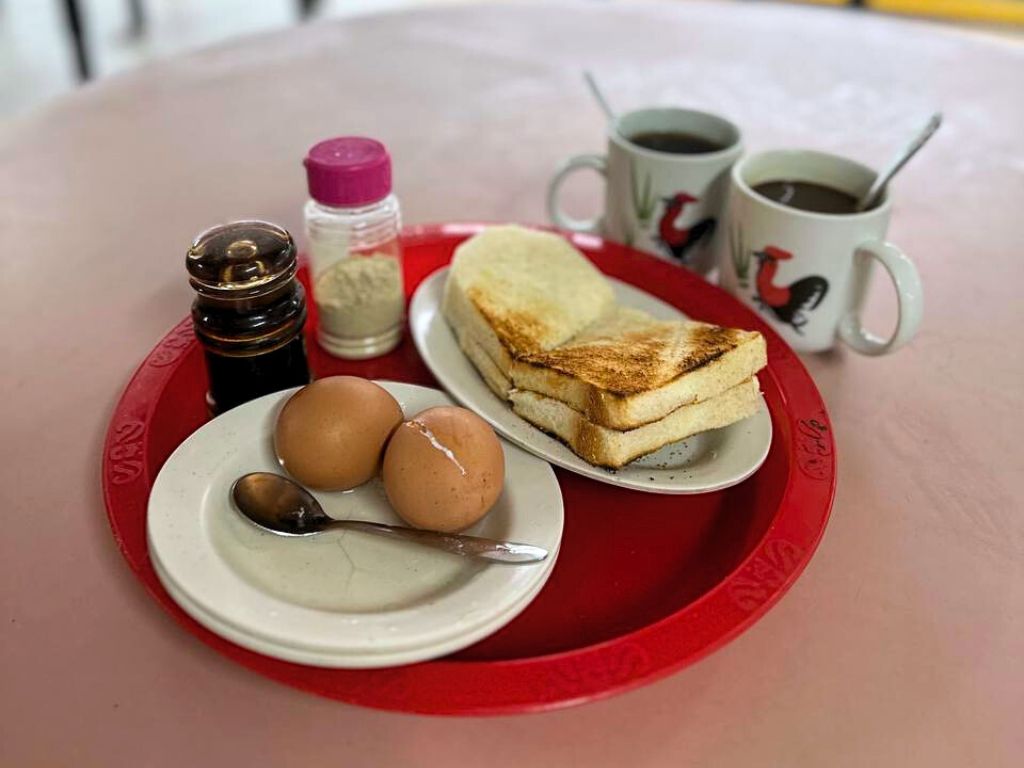 Why visit? Candidly, if you asked us if we've been to Jalan Benaan Kapal Food Centre before this, the answer is a resounding "no". That's how big of a hidden gem this sequestered compound is.

The "ulu" hawker centre is decidedly rustic and is chiefly patronised by regulars due to being in a rather under-ventured part of Kallang near the Singapore Indoor Stadium. Despite its relative inaccessibility, it is also the long-time location of one of Singapore's best affordable kopi establishments.
Price range: $
What we had: A large number of newcomers who make the voyage down to Jalan Benaan Kapal Food Centre do it for one tenant in particular: Kang Siang Coffee Stall. 
The stall has been in operation for over five decades but endeavours to keep prices low for its greying regulars — a cup of aromatic kopi costs just 90 cents and is made with plenty of heart from the genial owners.
6. The Marketplace @ 58
58 New Upper Changi Road
Open: Hours vary for different stalls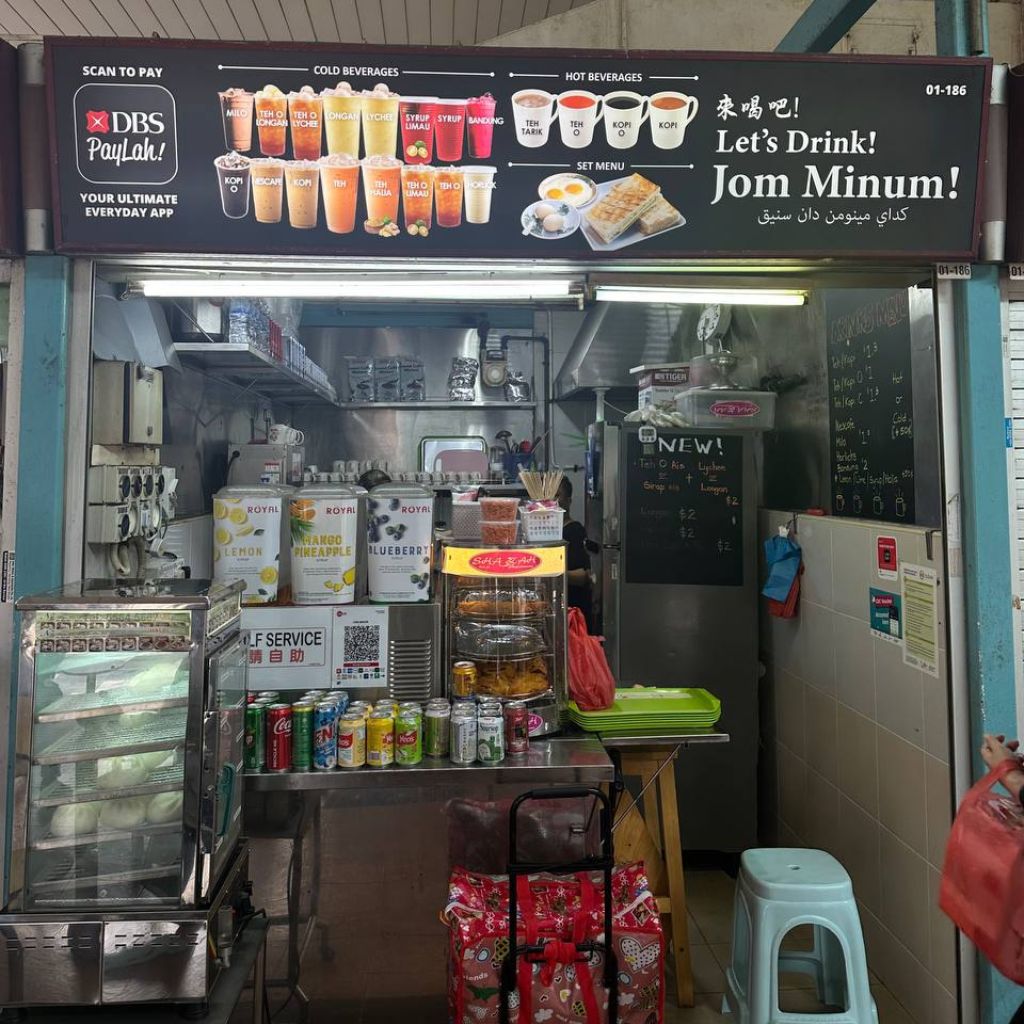 Why visit? When talking about Bedok food destinations, most people generally focus on the bustling Bedok Interchange Hawker Centre or well-known supper hotspot, Bedok 85 Market. 
But a lucky typo on the digits would lead you to yet another classic Bedok hawker mainstay: The Marketplace @ 58. This underrated spot is located to the far east of Bedok and serves both residents in its estate as well as those who stay in the neighbouring Tanah Merah.
Price range: $
What we had: There isn't much to elaborate on the cheap kopi we got from Jom Minum but for S$1, the fuss-free kopi-O is more than adequate to soothe your caffeine cravings.
Of course, a visit to The Marketplace @ 58 couldn't do without a bowl of the hearty lor mee (S$4) from Jia Cheng Lor Mee, one of our favourites in the east. 
Nothing quite like some braised gravy and a slew of fishcakes, braised lean meat, egg, and golden crunchy bits for the most sinfully tasty lunch.
7. Tampines GreenWeave
608A Tampines North Drive 1
Open: Hours vary for different stalls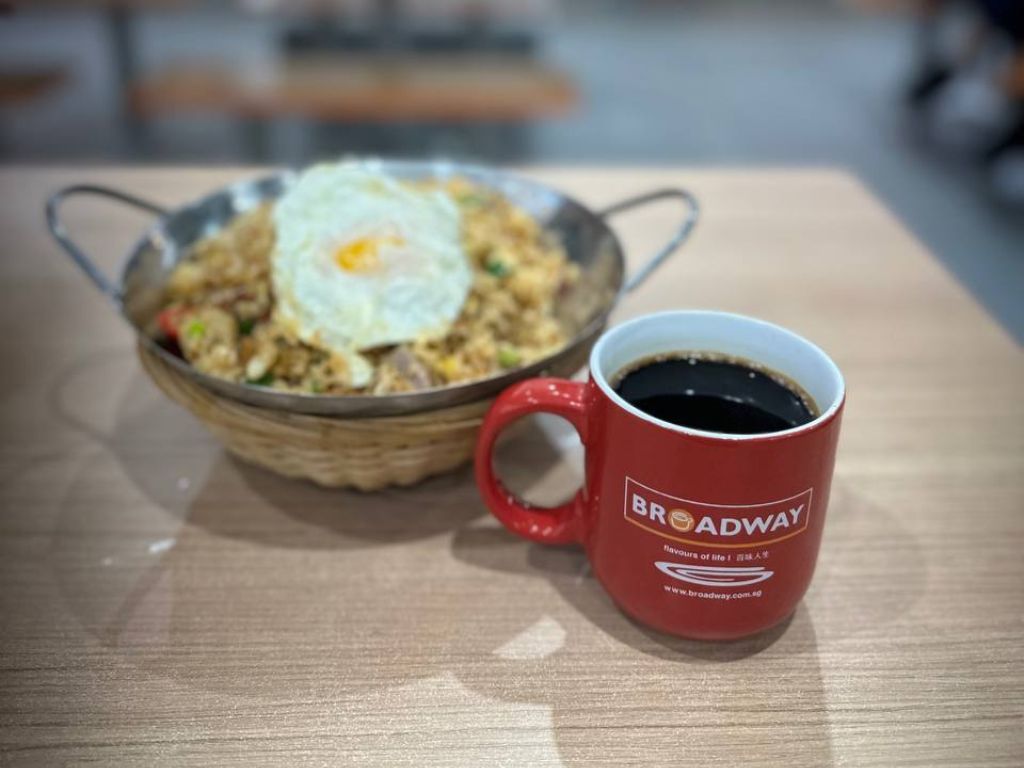 Why visit? Tampines GreenWeave is a surprising addition to this list, which is mostly filled with old-school establishments within mature estates. 
Normally, you'd be hard-pressed to find truly affordable food options in swanky new BTO estates but as fate has it, Tampines GreenWeave surprisingly offers the most affordable option out of all the cheap kopi entries in this curation!
Price range: $
What we had: The unnamed drinks stall here doesn't do anything flashy but at 70 cents for a solid dose of kopi-O, there should be very few complaints.
To cap off our visit, we got ourselves a sambal fried rice with egg ($7) from Mini Wok. This is one for the chilli lovers: Its sambal sported the right amount of spice and the ratio of ingredients was great, yielding mouthfuls filled with goodies for a shiok experience.