The Hainan Story rolls out new Milo exclusives such as Milo toast, swiss roll… and chicken cutlet?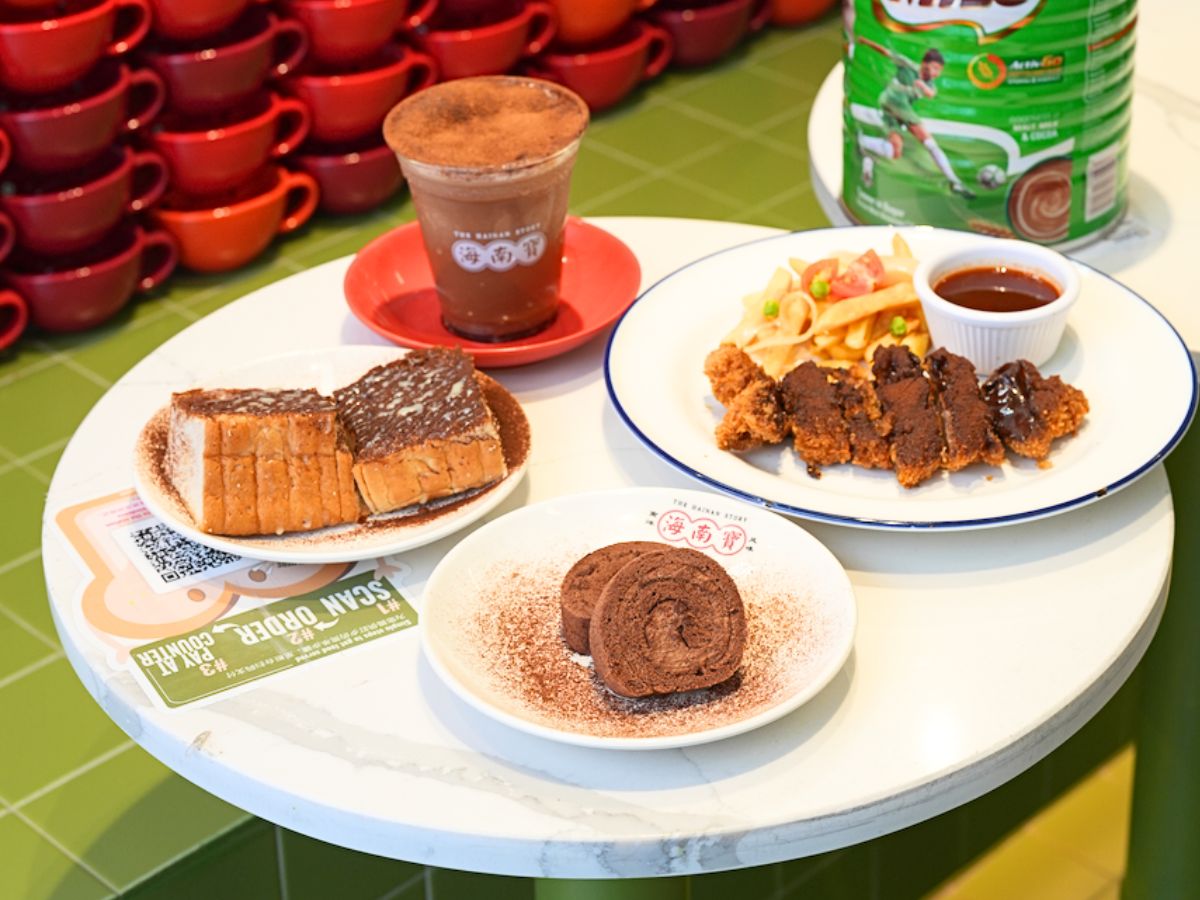 If we had to pick a national drink for Singapore, there's no doubt that Milo would be neck and neck with other iconic classics such as kopi or teh. Singaporeans absolutely adore the rich and malty drink.
If you're one of its loyal fanatics, then The Hainan Story's Made with Milo collaboration is just the sweet treat you need.
Known for its nostalgic dishes that range from curry rice to swiss rolls, The Hainan Story is a concept that celebrates Hainanese cuisine while adding in its own modern twists.
Teaming up with Nestle Professional, the restaurant has lined up a series of indulgent Milo items that are made even more nostalgic with the distinct taste of everybody's favourite childhood drink.
This collaboration will be the debut of the drink brand's Made with Milo series, with future partnerships planned with other local restaurants.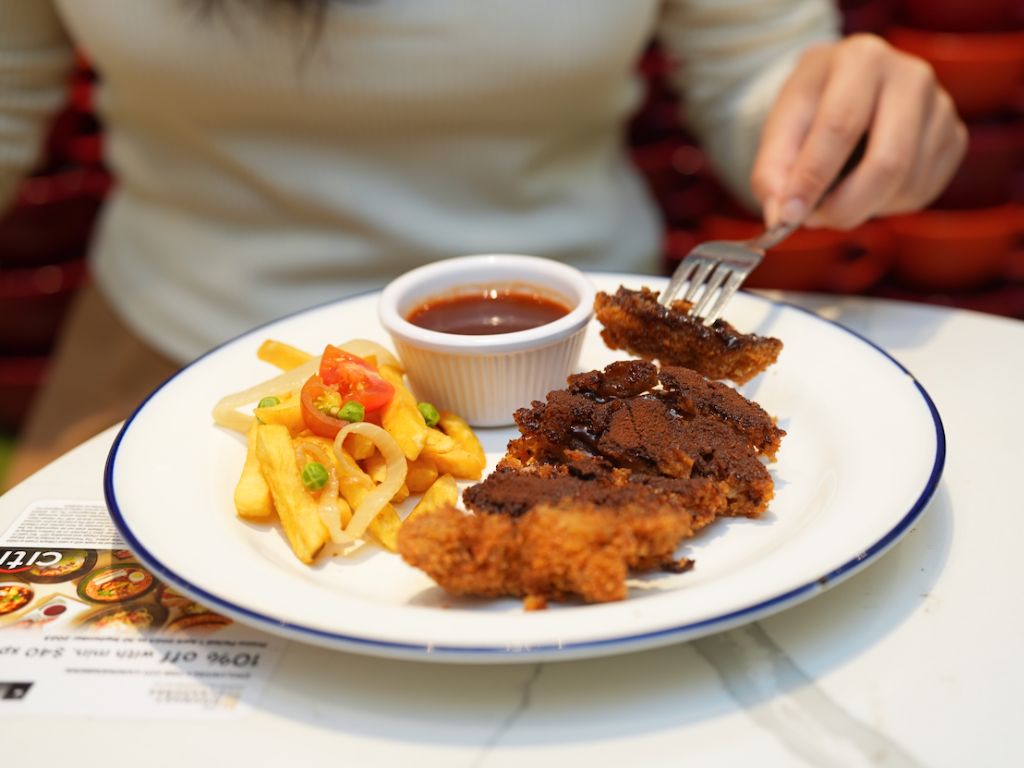 There will be four items featured in the limited-time collaboration with The Hainan Story, which will showcase a versatile range of items ranging from mains to desserts.
Out of the bunch on The Hainan Story's menu, the outlandish Made with Milo Hainanese crispy chicken cutlet (S$9.90) has to be the most intriguing. This one-of-a-kind dish stars The Hainan Story's signature boneless chicken leg cutlet with a twist — it's blanketed by a layer of Milo powder.
We're not sure how the sweet-savoury combination will turn out, but it'll be interesting to see how the caramelised Milo powder can elevate the crispy cutlet, as well as its accompanying Hainanese barbecue sauce and French fries.
According to a spokesperson, the team wanted to explore something "wild and more innovative" and they found that "the sweet richness of Milo powder surprisingly complements the tender and juicy savoury chicken cutlet".
The rest of The Hainan Story's Made with Milo collection focuses on the sweeter side of the flavour spectrum.
Sweet-toothed folks will definitely want to dive into the Made with Milo toast (S$2.20), where a slab of fluffy toast is slathered in condensed milk and Milo powder, or the indulgently malty Made with Milo swiss roll (S$3.70 per slice)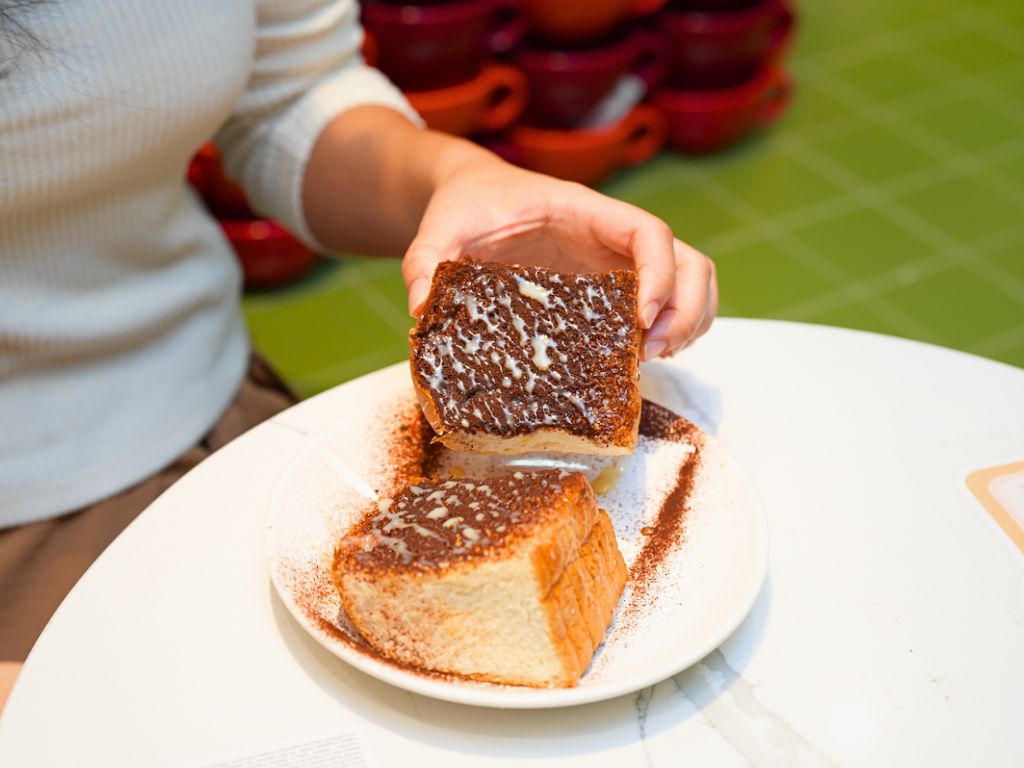 But if you're more of a fan of Milo as a beverage, The Hainan Story has also incorporated it into a Made with Milo Hainan Three Treasures (S$4.50), a mixed drink of coffee, tea and of course, Milo.
All these items will be available from June 15 at all four The Hainan Story stores in Singapore.
Multiple stores islandwide 
Opening hours: Operating hours vary across stores
Multiple stores islandwide 
Opening hours: Operating hours vary across stores