Tanyu Exclusive: New late-night supper spot with 15% off, unlimited ice jelly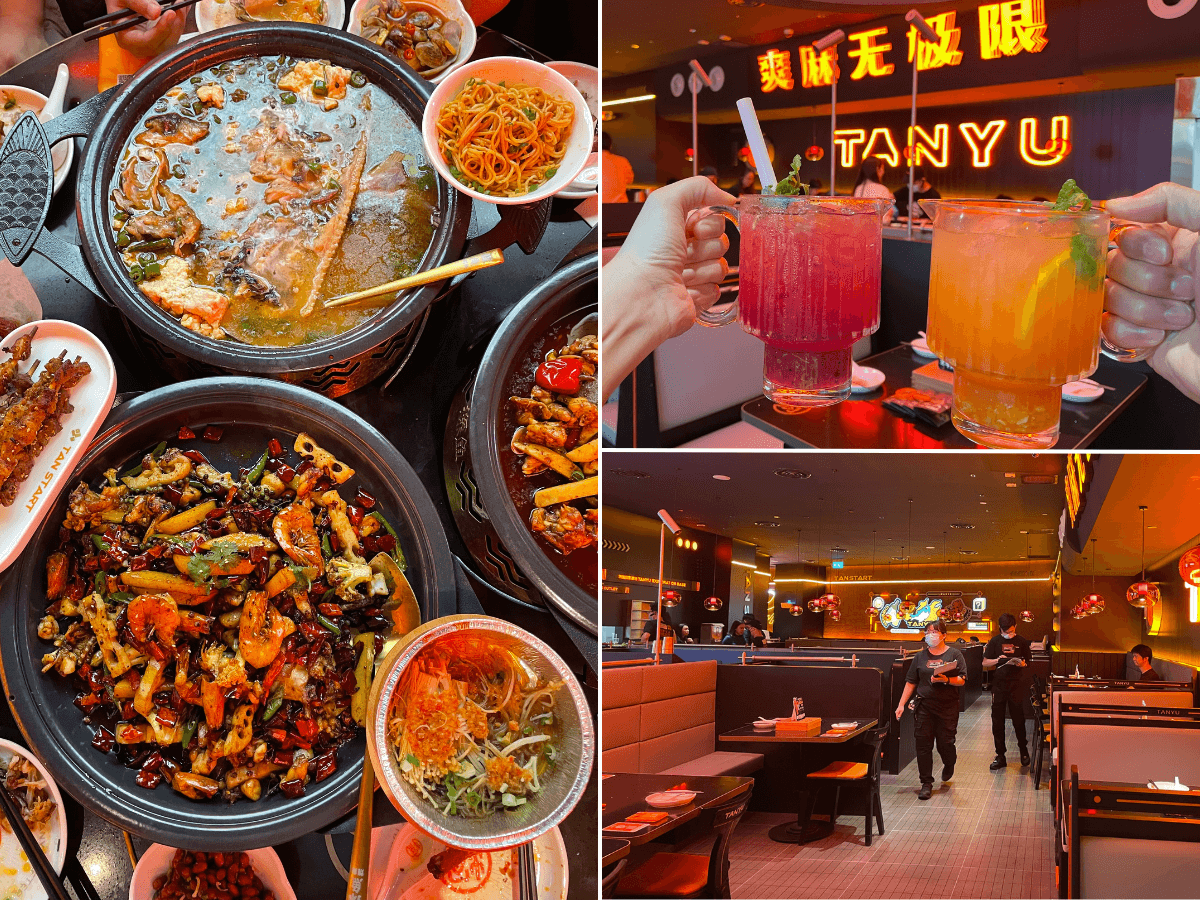 If you've wandered around a shopping mall lately, no doubt you've seen (or smelled) the steaming pots of Chongqing-style grilled fish, piled high with fresh fish, sliced green chillies, peppers, and various ingredients.
It's true comfort in a pot, especially on a rainy day.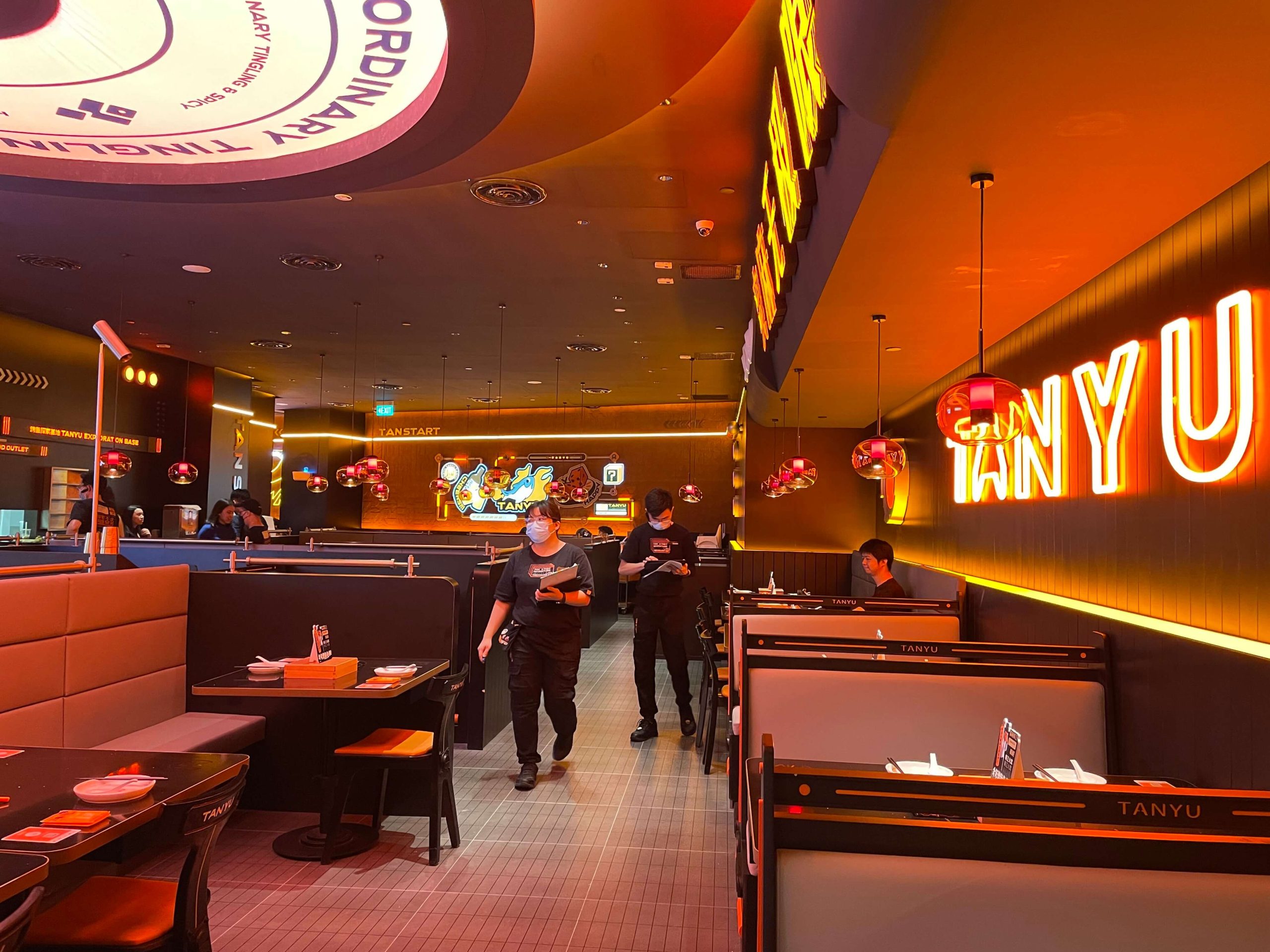 Tanyu Exclusive, which opened on August 14, is the brand's first late-night concept. From 10pm to 3am, diners can order special supper-exclusives and also enjoy 15% off their meals.
This also means that easties and travellers with late-night flights can still enjoy a piping hot meal despite the hour.
Outlet exclusives
One of the draws here is its new unlimited self-service ice jelly bar, which means you can gorge yourself silly on the refreshing dessert. And it'll set you back only S$2.80 per person.
This is a steal, especially considering a bowl of brown sugar ice jelly goes for S$3.90 at other Tanyu stores.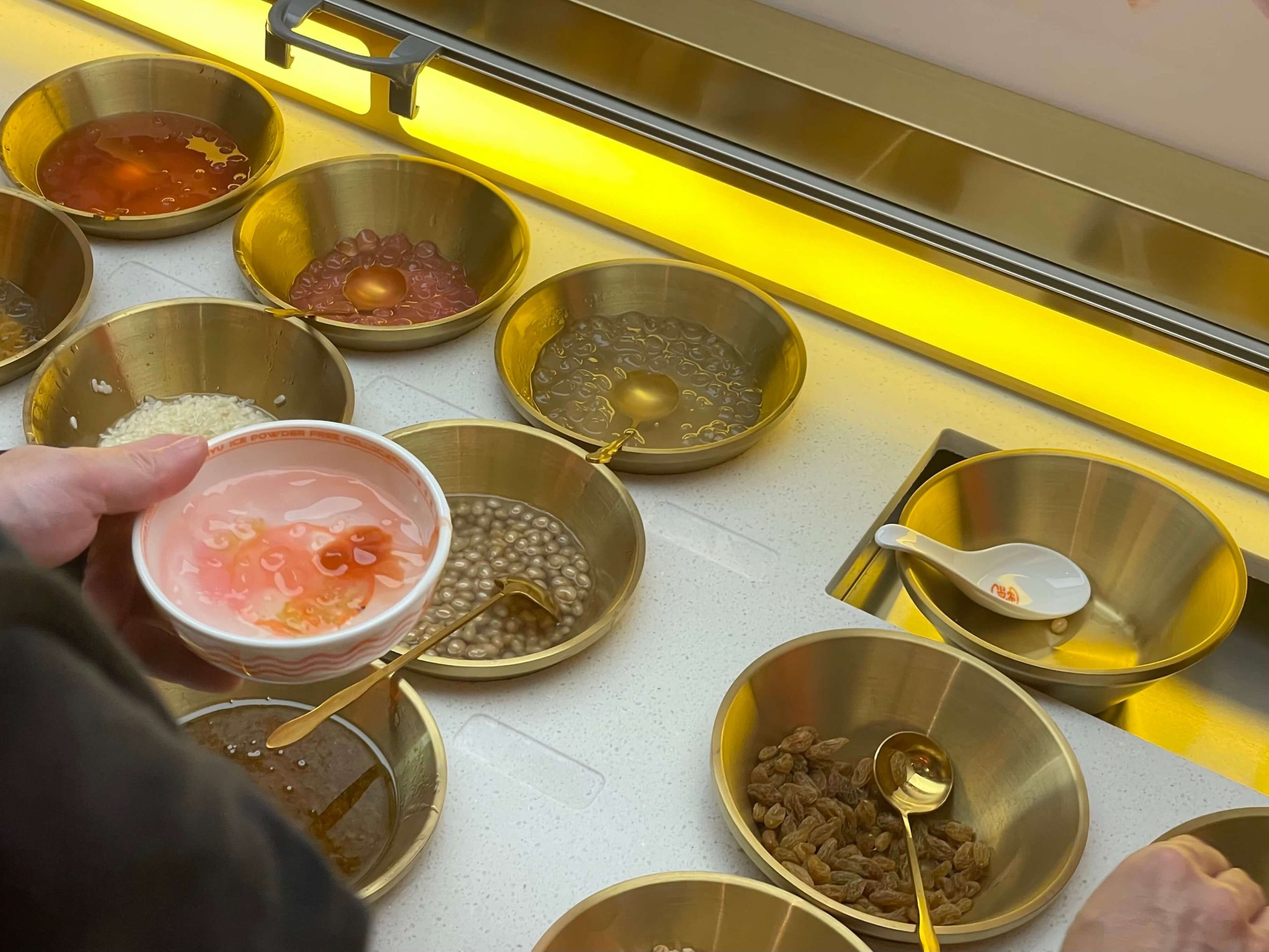 First, pick your base jelly. Three are available: Signature, Pinky Peachy and Energy Boost. 
Pile on some shaved ice, and then your choice of 13 toppings and syrups, which include pearls, peach gum, shan zha (hawthorn slices), peach jam, osmanthus honey, and more.
According to Tanyu, more than 17,000 combinations are possible, so let your imagination run wild!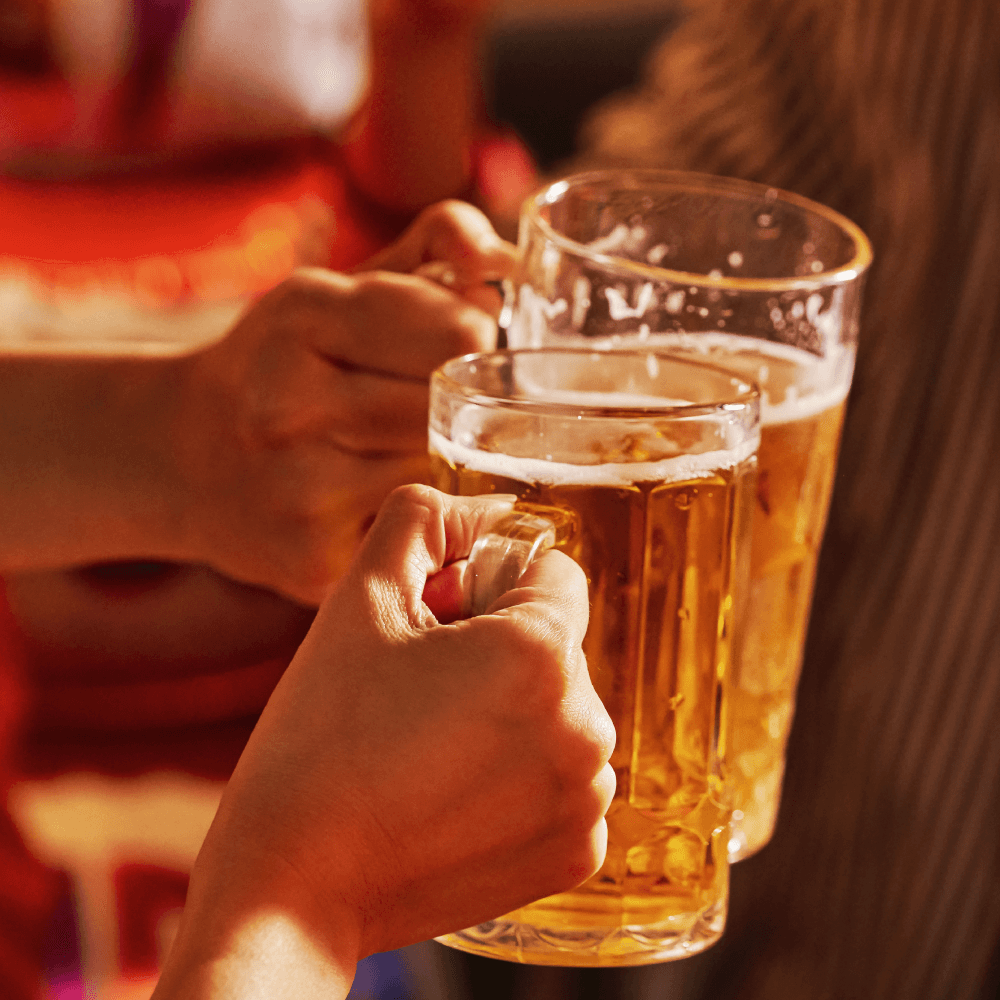 Thirsty? Freshly tapped draft beer can be had from S$9.80. Besides the ubiquitous Tiger Beer and Heineken, there's also Summer IPA and Singapore Blonde Ale from the homegrown Archipelago Brewery.
By contrast, only bottled beers (S$9.80) are available at the other Tanyu stores.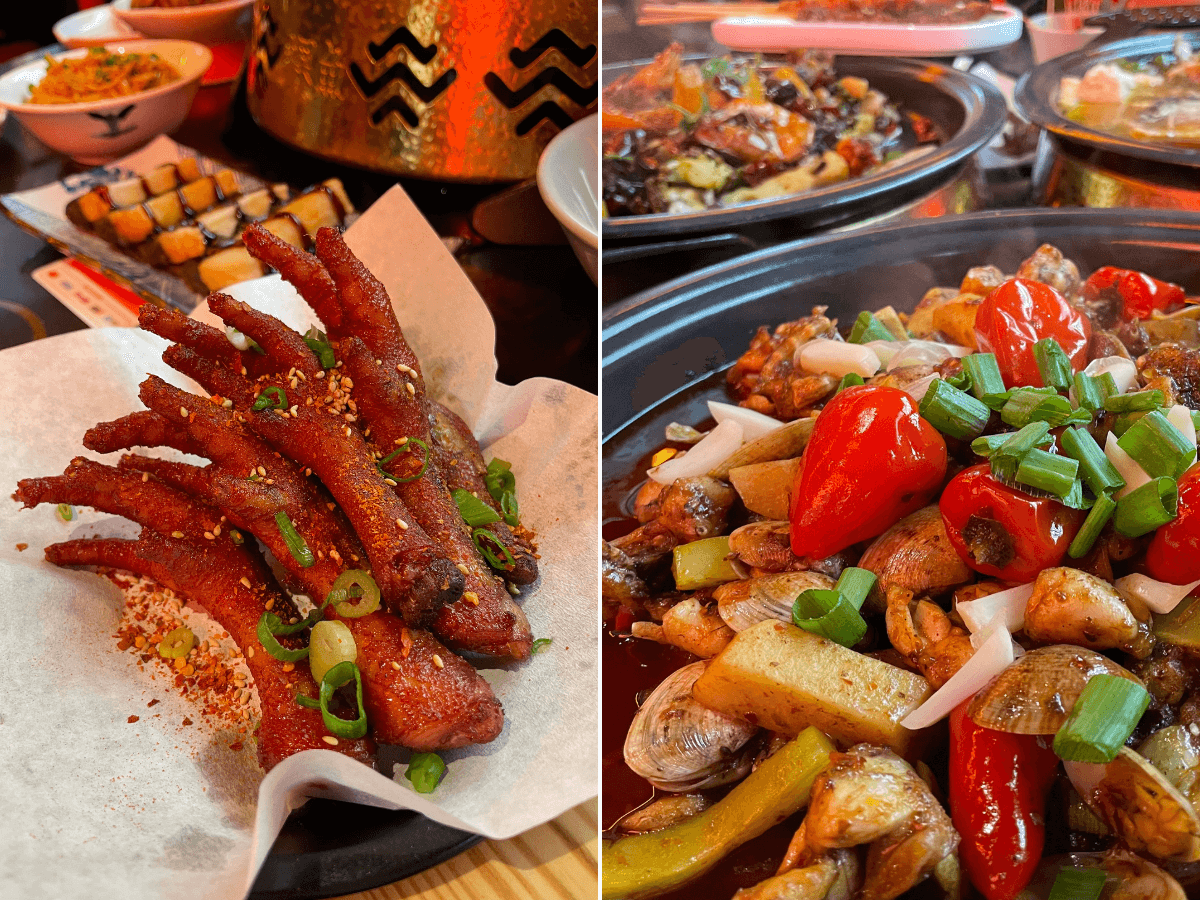 Food-wise, there are four supper-only dishes at Tanyu Exclusive — available from 10pm to 3pm — that are making their debut. The stir-fried peanuts with anchovies (S$3.90) are perfect for snacking on with your beer, while the plump, and meaty spicy grilled chicken feet (S$7.90) make for a great side dish.
If you're a big bullfrog fan, be sure to try the pickled pepper bullfrog with clams and the spicy dry pot bullfrog with shrimp (S$53.90 each). Be warned, though: These come in sizable pots that are good for groups of three or more, and boy, do they bring the spice.
Tanyu signatures
Tanyu fans will be pleased to know that its usual slate of dishes are also available on Tanyu Exclusive's menu.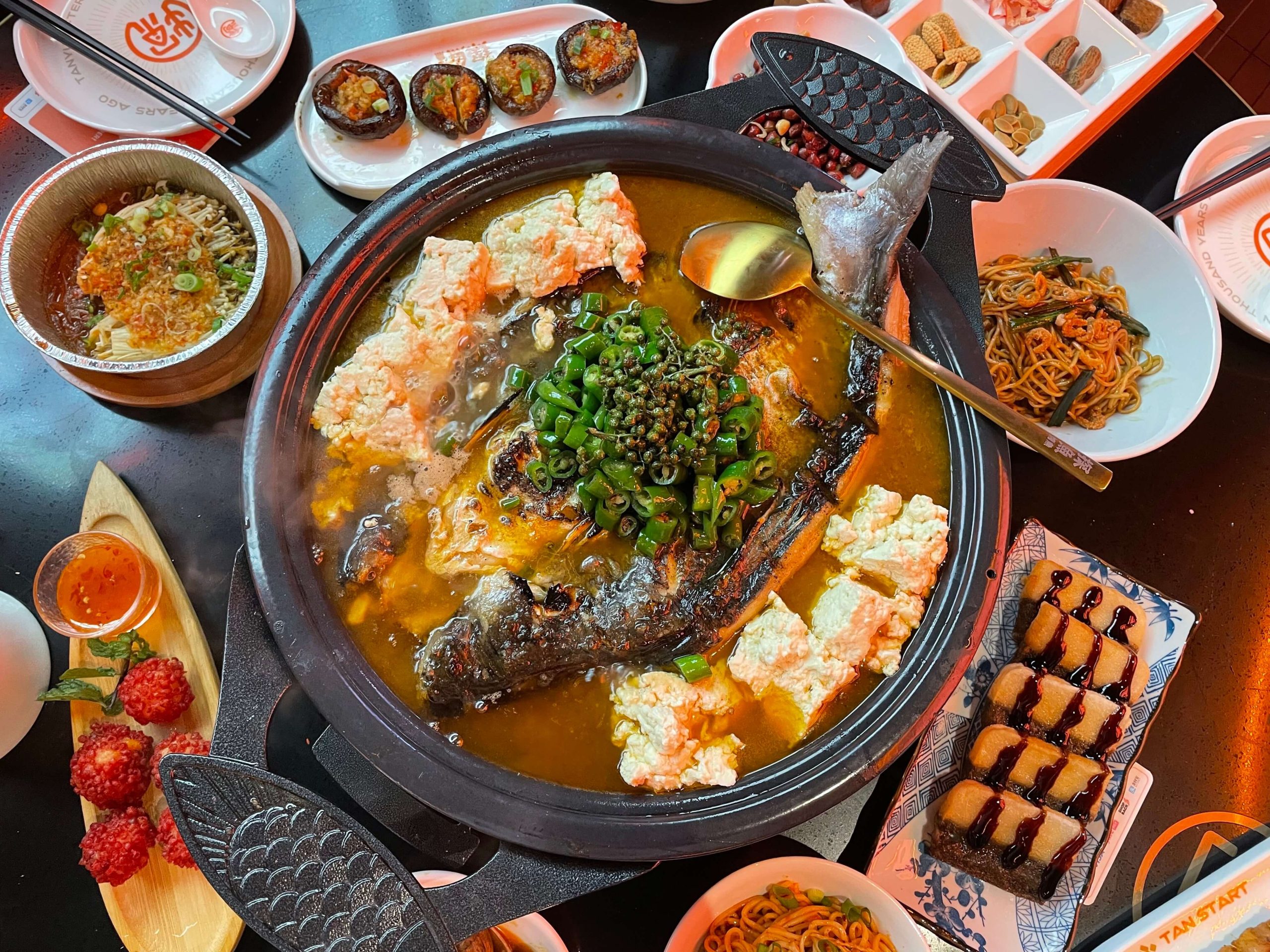 Its grilled fish with fresh green pepper (from S$48.90) is, as usual, a delight. But we were particularly taken with the Double Taste rice cake (S$7.80) — a sticky dessert of black sesame-flavoured and original rice cake — and fresh clams in spicy sauce (S$9.90), a cold appetiser of fresh lala clams and peanuts.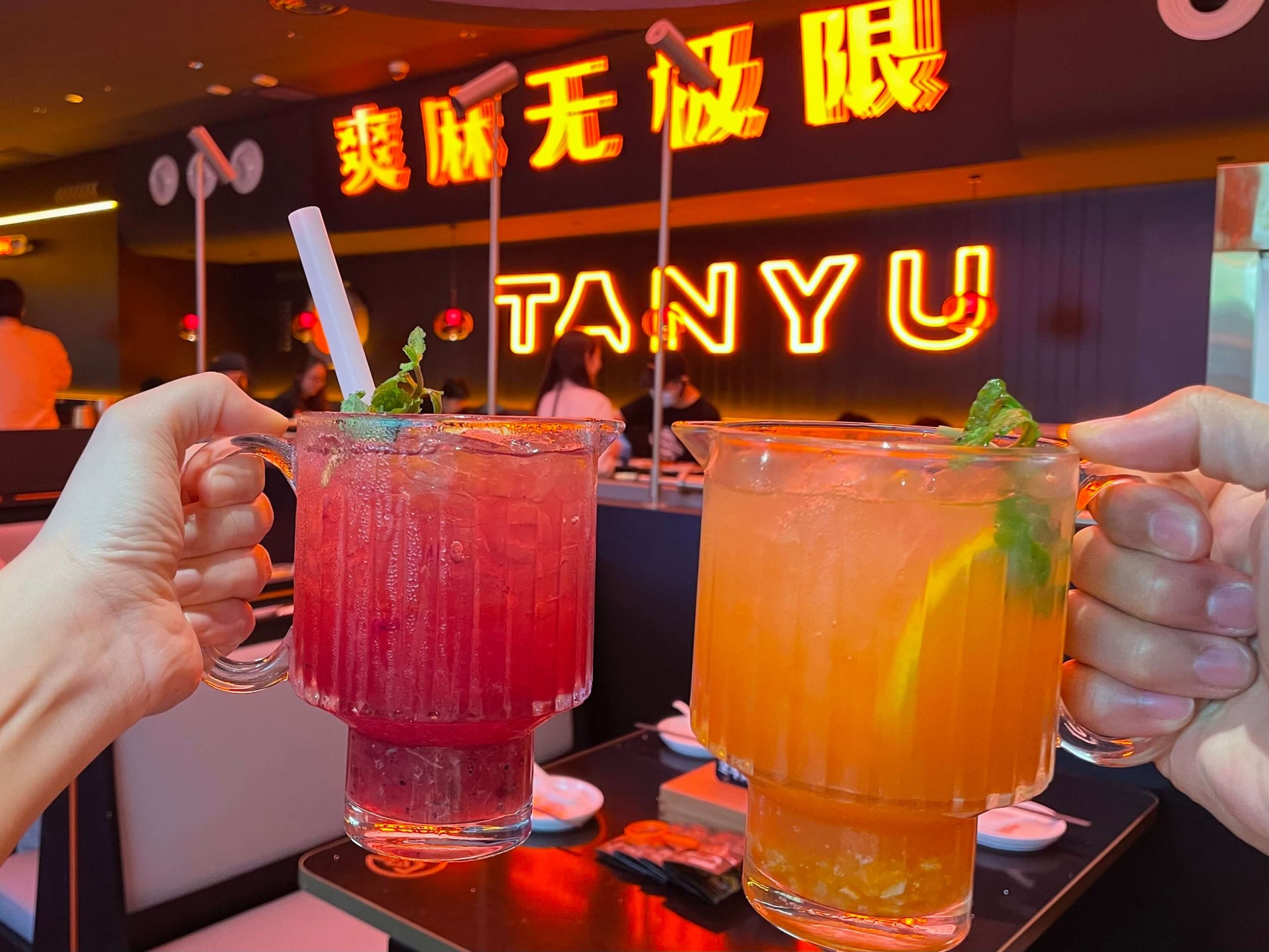 Looking for a thirst-quencher? Fruity mocktails Thunder Grape and Tangerine Hawthorn (S$5.80 each) are a good bet.
Opening deals
If you're looking to head down soon, here's a pro-tip: Come dressed for the beach.
Until August 20, diners in summer-themed clothes and accessories can knock off up to 30% off their bill if their outfit is on point. For maximum savings, be sure to come with four other friends to get the full discount.
Here's how it works:
| No. of diners | Discount |
| --- | --- |
| 1 | 10% |
| 2 | 15% |
| 3 | 20% |
| 4 | 25% |
| 5 | 30% |
Jewel Changi Airport, B2-235/236, 80 Airport Boulevard
Nearest MRT station: Changi
Opens: Monday to Sunday (11.30am to 3am). From Aug 14 to 20, Tanyu will be closed from 3pm to 5pm
Jewel Changi Airport, B2-235/236, 80 Airport Boulevard
Nearest MRT station: Changi
Opens: Monday to Sunday (11.30am to 3am). From Aug 14 to 20, Tanyu will be closed from 3pm to 5pm
---