New cafe-bar High Bar Society serves alcoholic gelato with 6% ABV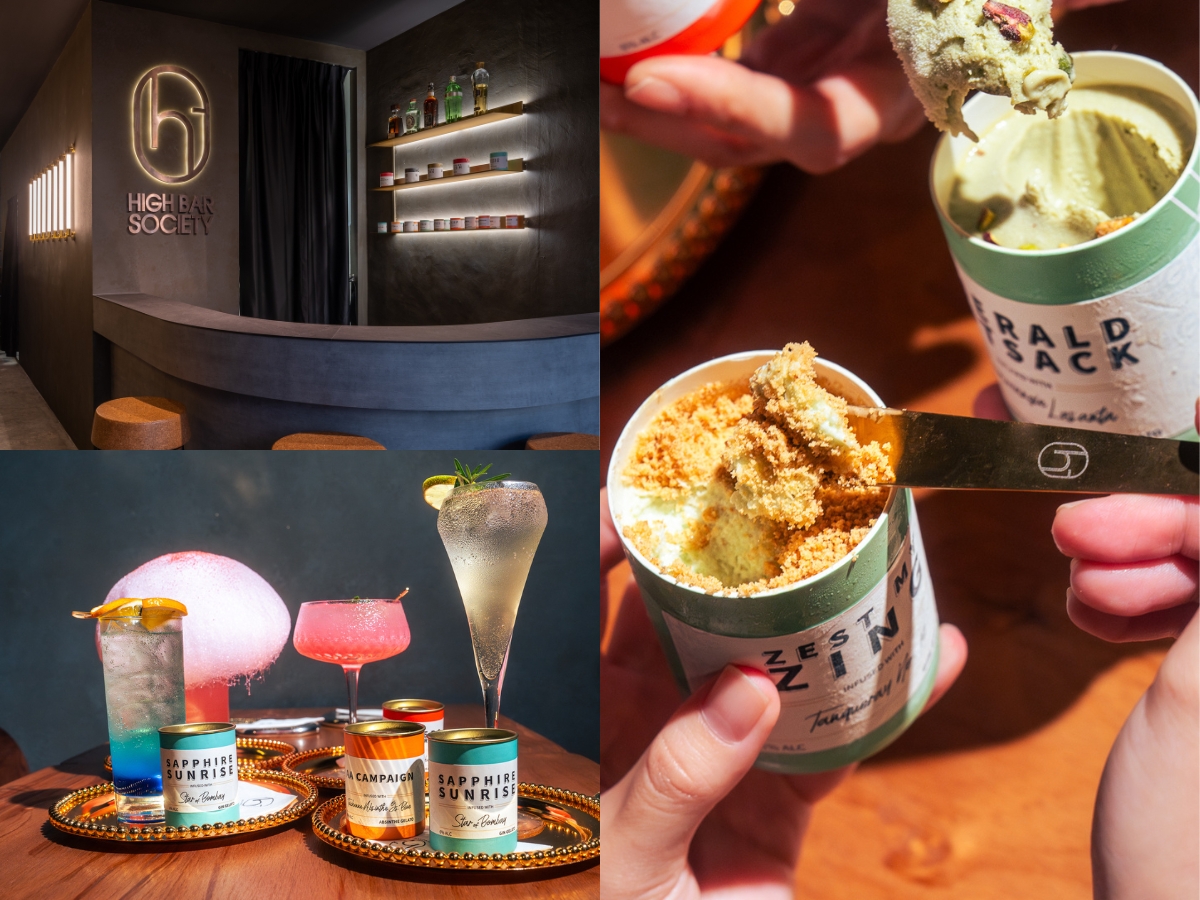 Alcoholic ice cream and gelato flavours aren't new, but High Bar Society, Singapore's first alcoholic-gelato cafe and bar, hopes to raise the bar with its gelato that has up to 6% ABV (alcohol by volume). 
Helmed by chef Sharon Tay, whose other (non-alcoholic) gelato brand Momolato at Haji Lane might ring a bell, High Bar Society at Tanjong Pagar is the culmination of Tay's year-long research and development process. 
Unlike most gelato shops, High Bar Society doesn't have a flavour display right up front. Instead, it's a sleek bar top that greets you — the first sign that High Bar Society isn't quite your regular gelato shop. 
Step right in and you'll come face to face with a well-stocked liquor shelf, accompanied by small High Bar Society ice cream canisters sitting beside the alcohol it draws on.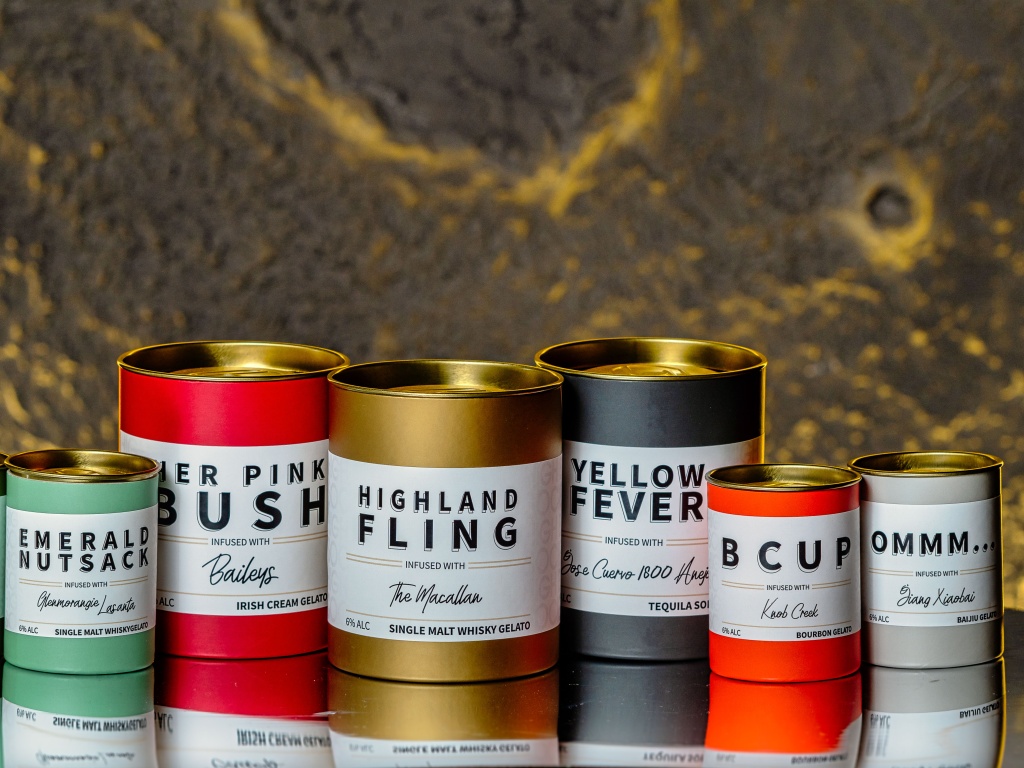 At the time of our tasting, the cafe-bar had 18 different flavours on its menu. But we understand that the team has come up with a diverse mix of more than 20 flavours and will be introducing them over the next few months. 
There are the more predictable and familiar-tasting ones like Jonker's Cream Dream (S$13), which combines coconut gula melaka with Baileys Irish cream and Teacher's whisky.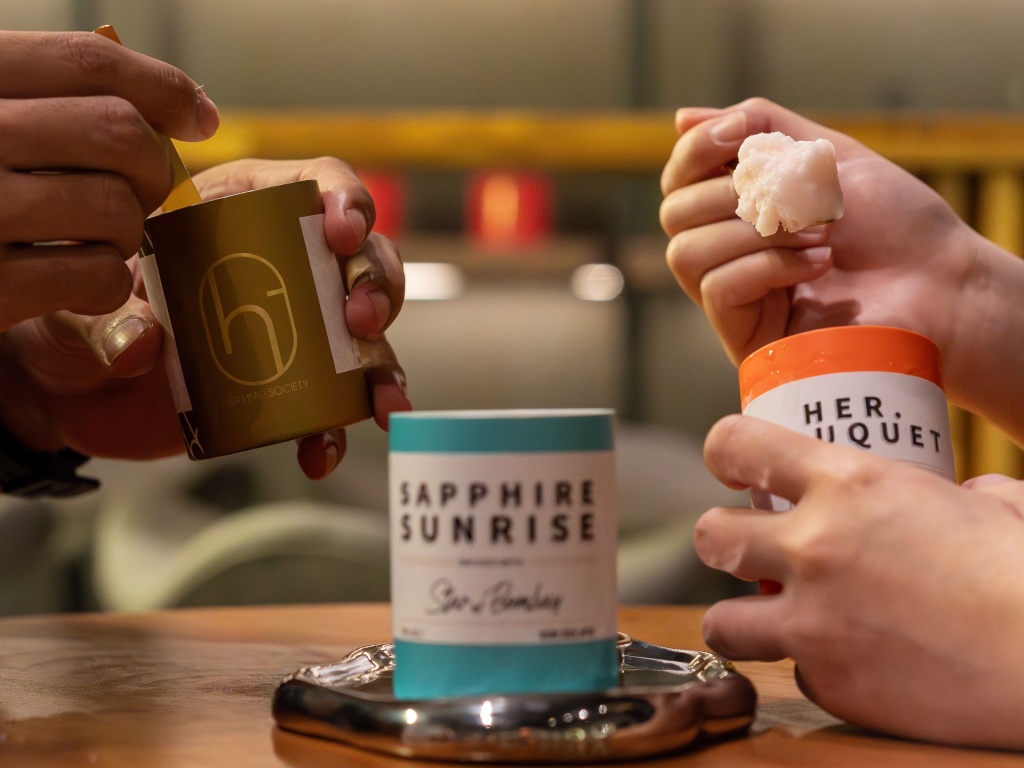 But if you're there for something different, definitely try Goose Bumps (S$19), which has mao shan wang durian sorbet infused with Grey Goose vodka, and Ommm… (S$15), a simple, white chrysanthemum gelato concoction with the wildly-potent Jiang Xiaobai baijiu (or Chinese liquor). 
Having tasted close to a dozen flavours at the tasting, we daresay the 6% ABV does make a difference, given that the industry norm for alcoholic ice cream flavours (like rum and raisin) stands at about 1 to 3% ABV. 
Tay shares that consuming one full canister is equivalent to downing a regular can of beer. 
You probably wouldn't feel the buzz as you're enjoying all the gelato, thanks to the meticulously-thought-through flavour pairings, but trust us, it'll hit you more than you think.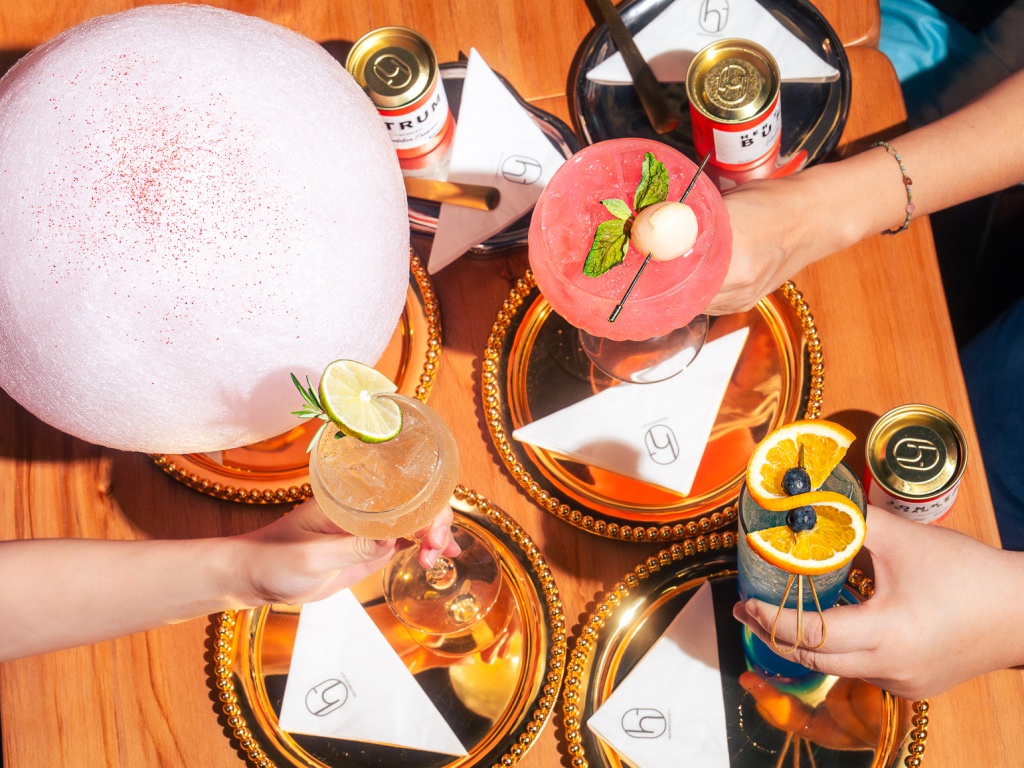 Gelatos aside, those who prefer drinking your alcohol conventionally instead of eating them — good news: They have 'gram-worthy cocktails too. 
We particularly liked the look of Barbie's Pink Fro (S$23), a shimmery whisky highball topped with a sizable cloud of pink cotton candy.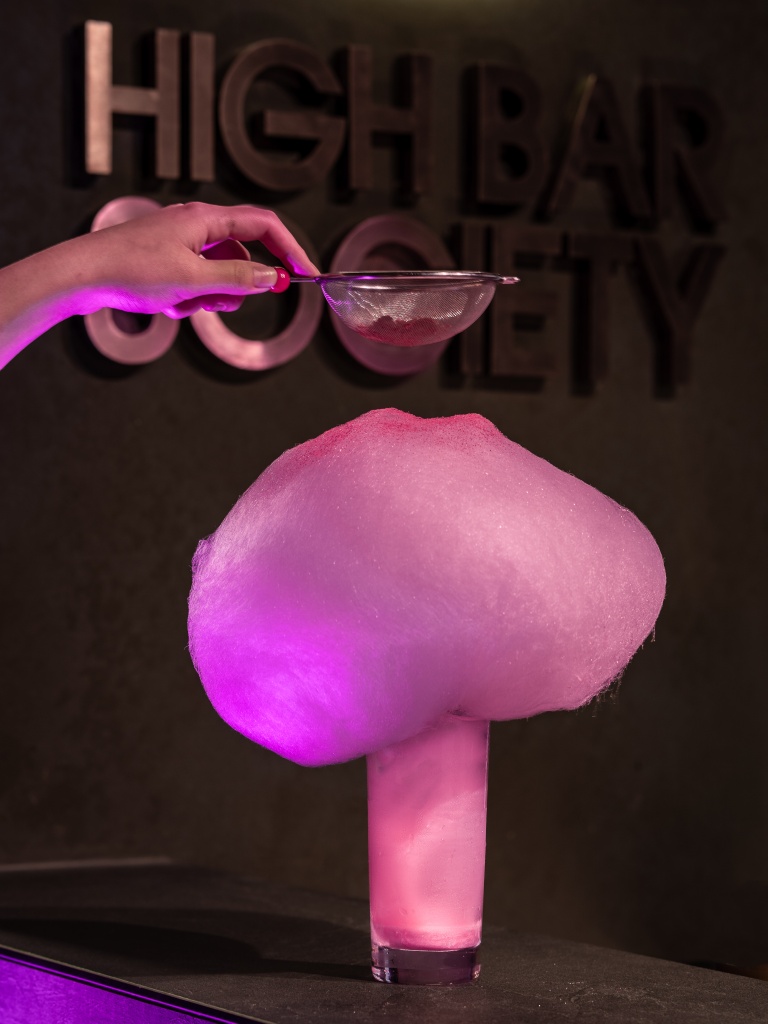 Each cocktail comes with a small serving of complementary non-alcoholic ice cream.
As befitting a dessert shop, High Bar Society also has alcoholic milkshakes. Think chocolate shake with Patron XO liquor, or strawberry with Baileys Irish cream (both priced at S$18 for an alcoholic version, S$13 for a non-alcoholic one).
With a robust arsenal of alcoholic offerings that run the gamut from cocktails to boozy gelatos, desserts and milkshakes, High Bar Society serves as a great spot for those leisurely post-dinner tete-a-tetes. 
But only if your whole party is alcohol-loving. 
Else, you might be hard-pressed to find options for your sober companions apart from its virgin cocktail and milkshake options and coffee. 
This was a hosted media tasting. 
For more new bars in Singapore, read our piece on Spectre, a new local hidden bar with a focus on mental wellness and The Wizard's Brew, a dessert bar with a touch of magic. 
You can also book a ride to High Bar Society at Tanjong Pagar. 
Do explore the new GrabFood Dine-in service for awesome deals.
52 Tanjong Pagar Road
Nearest MRT station: Tanjong Pagar and Maxwell
Open: Monday to Friday (5pm to midnight), Saturday Sunday (5pm to 2am)
52 Tanjong Pagar Road
Nearest MRT station: Tanjong Pagar and Maxwell
Open: Monday to Friday (5pm to midnight), Saturday Sunday (5pm to 2am)
---