It's durian season in Singapore. What should you pick?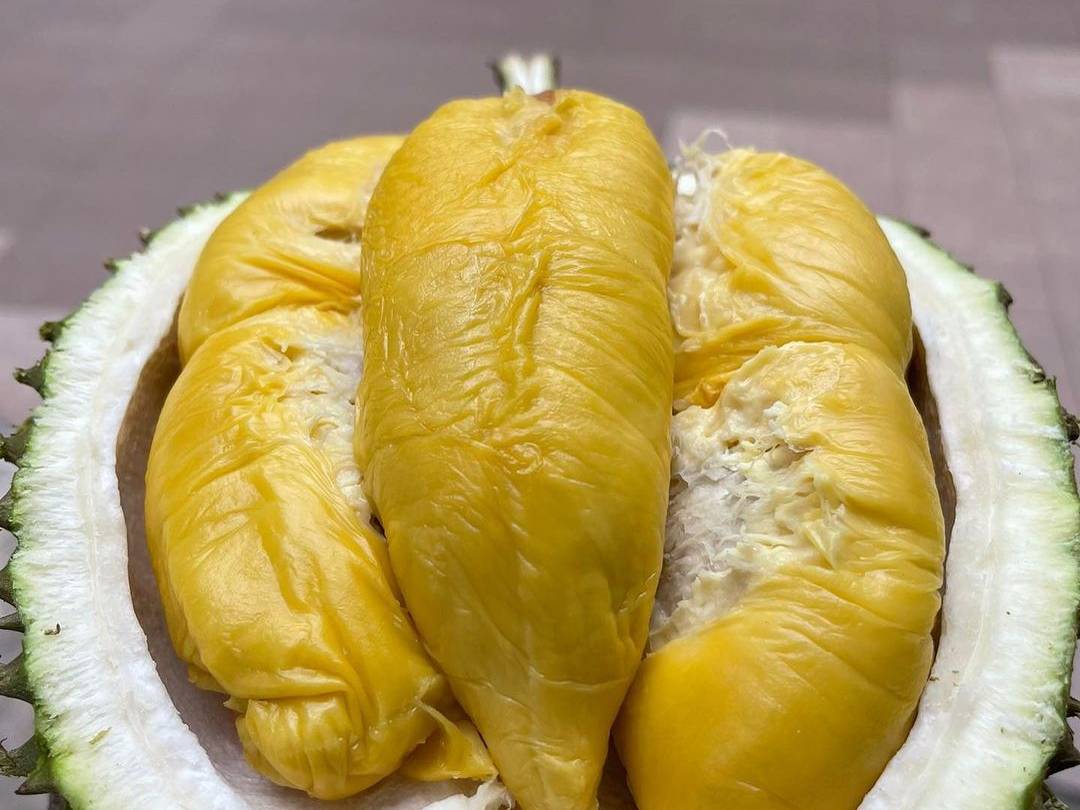 There are two major durian seasons in a year
Most of the durians Singapore gets are grown in three Malaysian states — Johor Bahru, Pahang and Penang
The best tasting durians come from older trees that are above 25 years old 
Plantation maintenance is a full-time affair that entails pruning, clearing, fertilisation, and pest control
Changing weather conditions have affected the harvests 
In Singapore, you'll encounter seven popular durian varieties at fruit stalls
You smell it before you see it: A thick, cloying sweetness with a pungency akin to petroleum (some may say). The scent of the fruit stays on your fingers and permeates the air unapologetically. Yet Singaporeans can't get enough of durians. 
Native to Southeast Asia — namely Indonesia, Malaysia and the Philippines — the king of fruits has an almost mythical reputation and is as divisive as it is highly sought after. Although not native to Thailand, the country is the world's top exporter of durians and supplies Singapore retailers during Malaysia's off-season. 
From avid durian lovers who have their own dealers and keep returning to particular stalls for quality to those who absolutely refuse to be in the same vicinity as an opened durian, the reactions alone give the fruit its notoriety among locals and foreigners alike.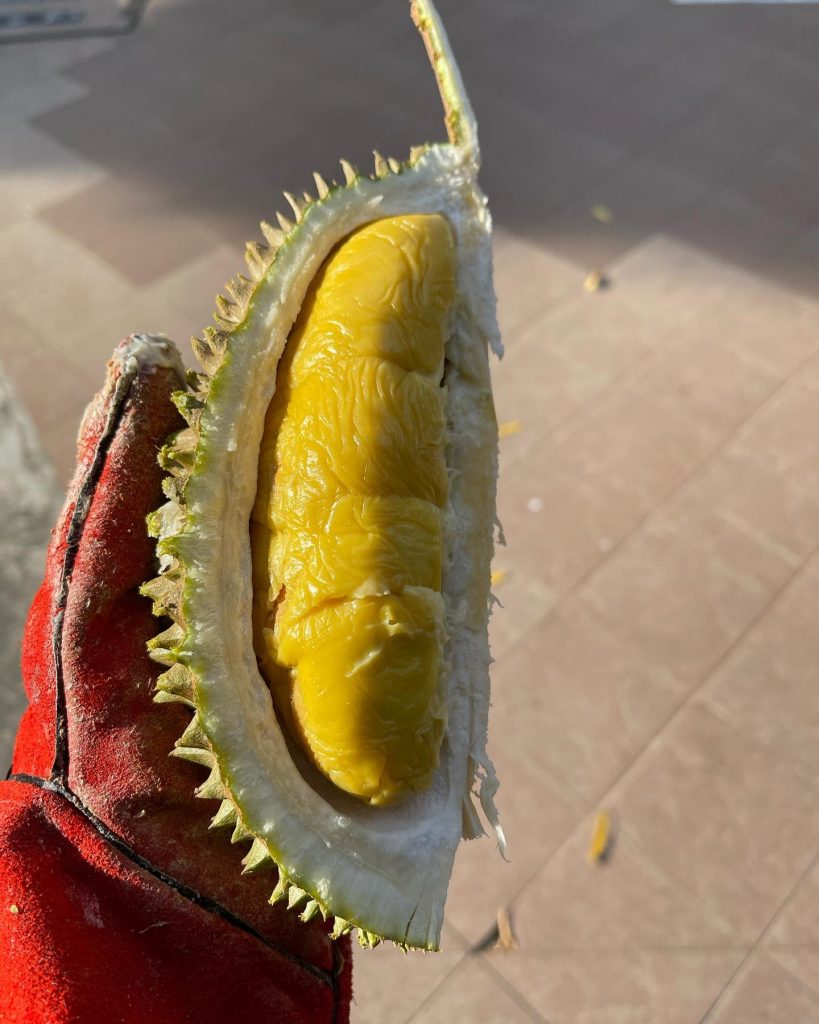 'Tis the season
Singapore's durian season, which happens twice a year (the main seasons) and lasts three months each time from May and from November, is dependent on Malaysia's climate and rainfall. The unpredictable weather, due to climate change, has given rise to smaller seasons that may happen between these two big harvests. 
The majority of the fruit we get to enjoy is harvested and processed at night, then transported by truck across the Causeway from Johor Bahru, Pahang and Penang. Popular varieties include Musang King (or Mao Shan Wang), D24, D13, and Red Prawn — only a few out of the 200 varieties recognised in Malaysia alone. 
With a system where demand has a direct effect on how the fruits are priced, a kilogram of the plump yellow lobes can cost almost S$100 if it comes from the highest-prized variety Mao Shan Wang and, in particular, an older tree. The older the tree, the better the durian.  
"Some trees can bear fruit in five to six years… but good durians come from trees that are 25 years and above," says Jonathan Lim, owner of Spike Empire. 
While some durian retailers get them from a trusted network of suppliers who are based in Malaysia, a few such as Lim have acquired their own plantations for quality control. Since buying his first plantation in Tangkak, northwestern Johor, four years ago, he now oversees five plots of land and spends a month each time on-site.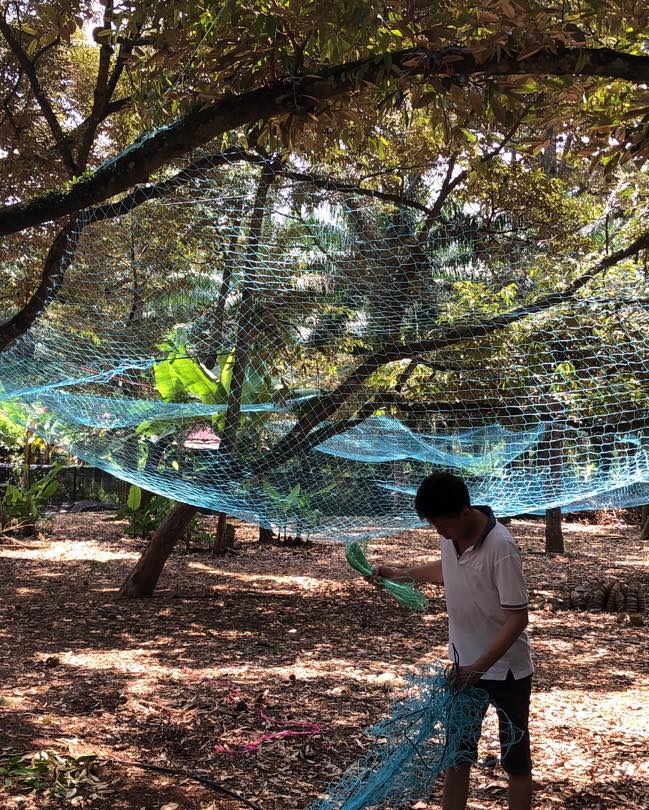 Grown on elevated terrain such as hillsides, the trees need daily maintenance involving fertilisers, pesticides, pruning the surrounding grassland, and removing fallen branches or leaves. And, like all fruits when they ripen, the intoxicating sweet scent lures wild animals and insects that might get to them before they're harvested. 
Even if all precautions are taken, unfavourable weather conditions can affect both the season's yield and taste. When the trees are flowering, for example, strong rain can cause the flowers to fall off and trees can discard fruits before they ripen to conserve resources.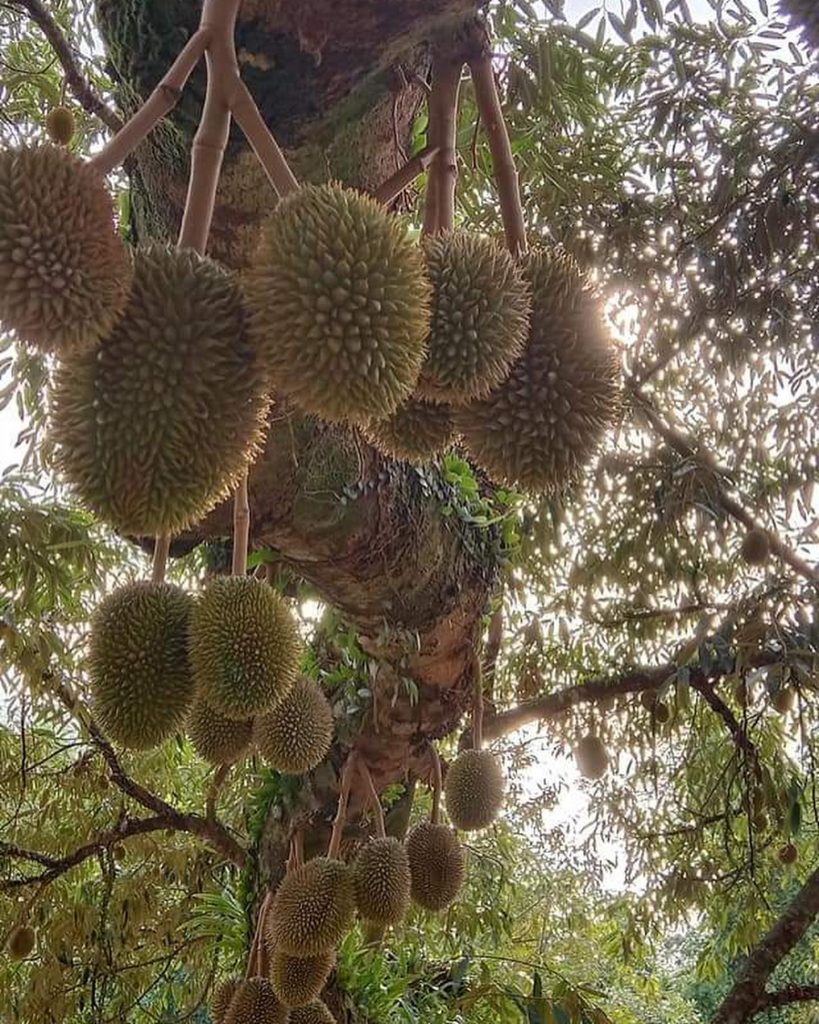 For Singapore-based retailers, such as Kelvin Yong from Durians Direct, it pays to have a good relationship with suppliers. Only less than two years old, his store is better known for bringing in the less common varieties of the fruit such as those from Penang — the slightly bitter and creamy S17 and a more fibrous version of Mao Shan Wang called Tian Xiang. 
"We try to seek out the suppliers that are more into supplying the different types, and based on your relationship with them, they will go source for more varieties if you express your interest in selling different varieties," he elaborates.
Dealing with unpredictability 
Still, he never knows what to expect with each harvest. The average supplier, if they do not own a plantation, collects the fruit from many plots in the area, which makes it difficult to trace a durian's provenance. "No durian seller has exclusivity to one farm," Yong adds.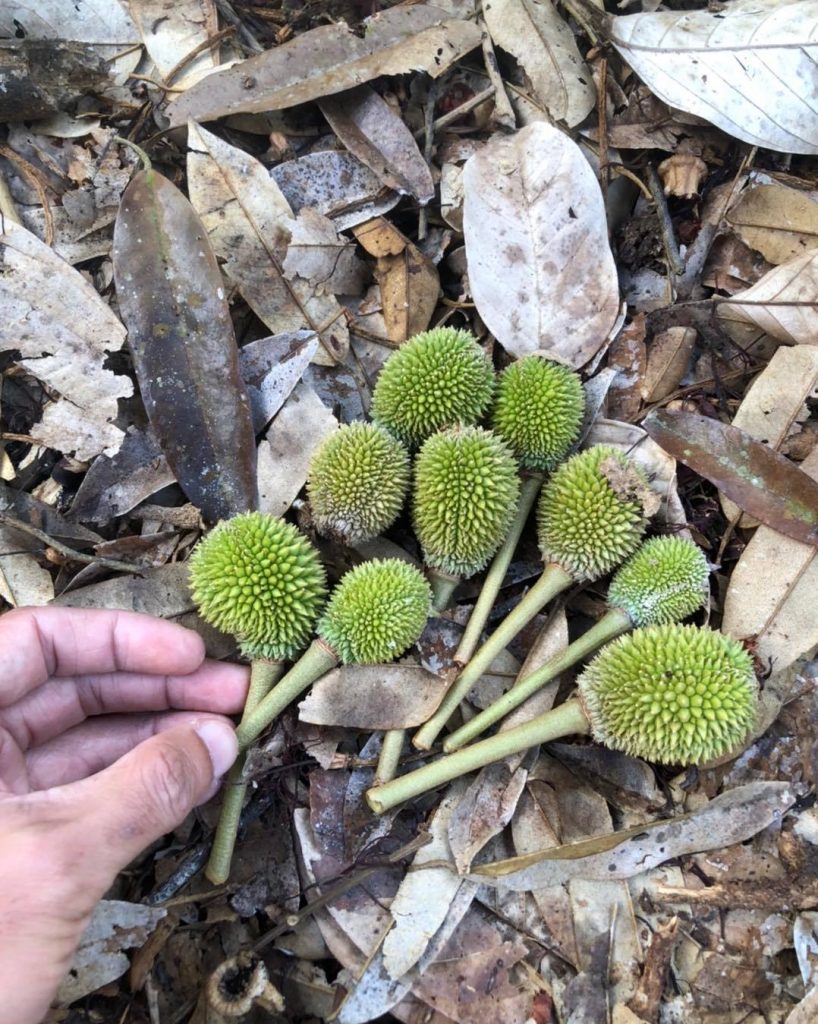 Other factors can also affect quality, such as how it's grown, the season's rainfall and spoilage during transport. Only certain varieties of durians, in particular, can survive the 10-hour drive from Penang to Singapore. 
That's why not many retailers bring in Penang varieties, which have been gaining traction in recent years, with Yong being one of the first few to do so. Most of the time, retailers end up absorbing the cost of damaged or bad-quality fruits.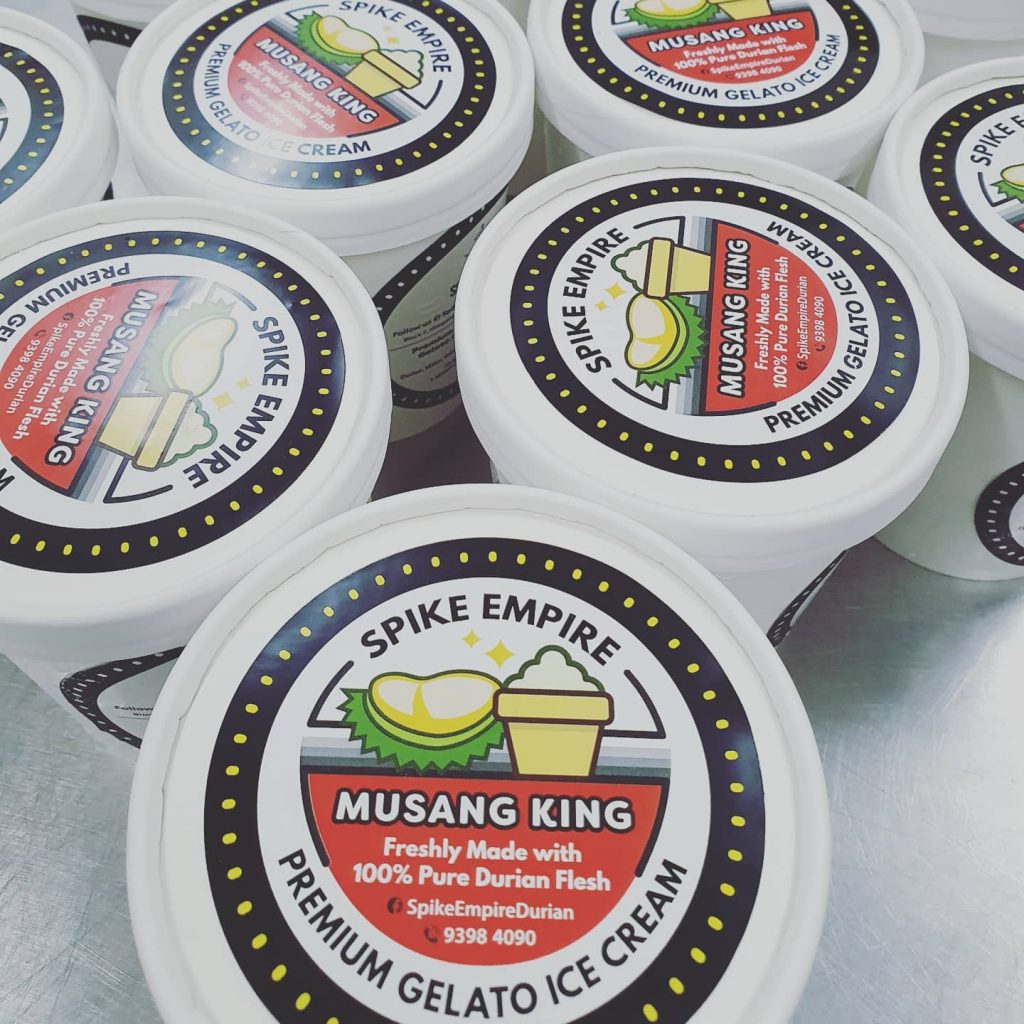 For Lim of Spike Empire, however, owning five plantations and a factory means there's more freedom to find ways to monetise durians that don't make the cut for being sold on their own. Those that do are husked and repackaged in boxes, while those that don't are pureed and used in cakes, pastries and gelato. 
In a competitive market with never-ending demand and low barriers to entry, it's a lucrative trade. Some sellers pass off cheaper varieties for those that are more expensive — for example Red Prawn (actually pale yellow in colour, unlike what its name suggests) for the red-hued D13 — and give others more marketable names, such as Black Gold for Mao Shan Wang durians. 
To the uninitiated, the world of durians can be overwhelming. All the more reason why true durian fans hang on to trusted retailers such as Lim and Yong, who are purveyors of good quality. 
So how can you tell what's good? Try as much as you can to figure out your preferences.
Yong says: "Your reference to bitterness, softness and sweetness might be different from mine, so there isn't a fixed yardstick on what is a good durian or not. You pay your money's worth and you enjoy it."
Types of durian 
Durian varieties may go by a few names (they're sometimes given catchier names compared with what they're called in the kampung). Here are the most commonly found types in Singapore. 
D197 — Mao Shan Wang (other names are Musang King or Rajah Kunyit)
Winning the popularity contest, its high demand has made it the most widely grown tree in all three Malaysian states. Sometimes marketed as Black Gold, it's favoured for its creamy butter-yellow flesh that is almost fibreless and leaves a slight bitterness at the end. 
D24 — XO or Sultan 
Once all the rage in the 90s, the soft pale-yellow meat in this fruit gets its name from the hint of alcohol in its flavour. For some, it can come across as more bitter than sweet. 
D198 — Golden Phoenix 
A variety difficult to grow to maturity (hence less yield in general), its pale-yellow flesh has a stronger smell that's appreciated by more seasoned durian lovers. 
D175 — Red Prawn 
The ideal balance of sweet and bitter, the flesh in the fruit varies from pale yellow to slight orange, and is perfect for those with not so much of a sweet tooth. 
D13 
Least pungent among the main varieties of durian, it's recommended to beginners who want to enjoy the creamy, sweet fruit without being too put off by its smell. 
Tekka or Green Bamboo
Its name is derived from the greenish tinge in its flesh. The elongated lobes hold more fibrous flesh that leans towards a bitter flavour. 
Black Pearl 
Holding smaller seeds than the average, this fruit gets its name from the greyish tones on its very pale yellow flesh. The smaller lobes of flesh are creamy with mildly bitter notes.
7 Hougang Avenue 3, 01-56
Open: Sunday to Thursday (1pm to 10.30pm), Friday and Saturday (1pm to 11pm)
7 Hougang Avenue 3, 01-56
Open: Sunday to Thursday (1pm to 10.30pm), Friday and Saturday (1pm to 11pm)