Pui Pui Heng Hot & Cold Dessert: Old-school desserts stall run by second-gen hawker after 20-year hiatus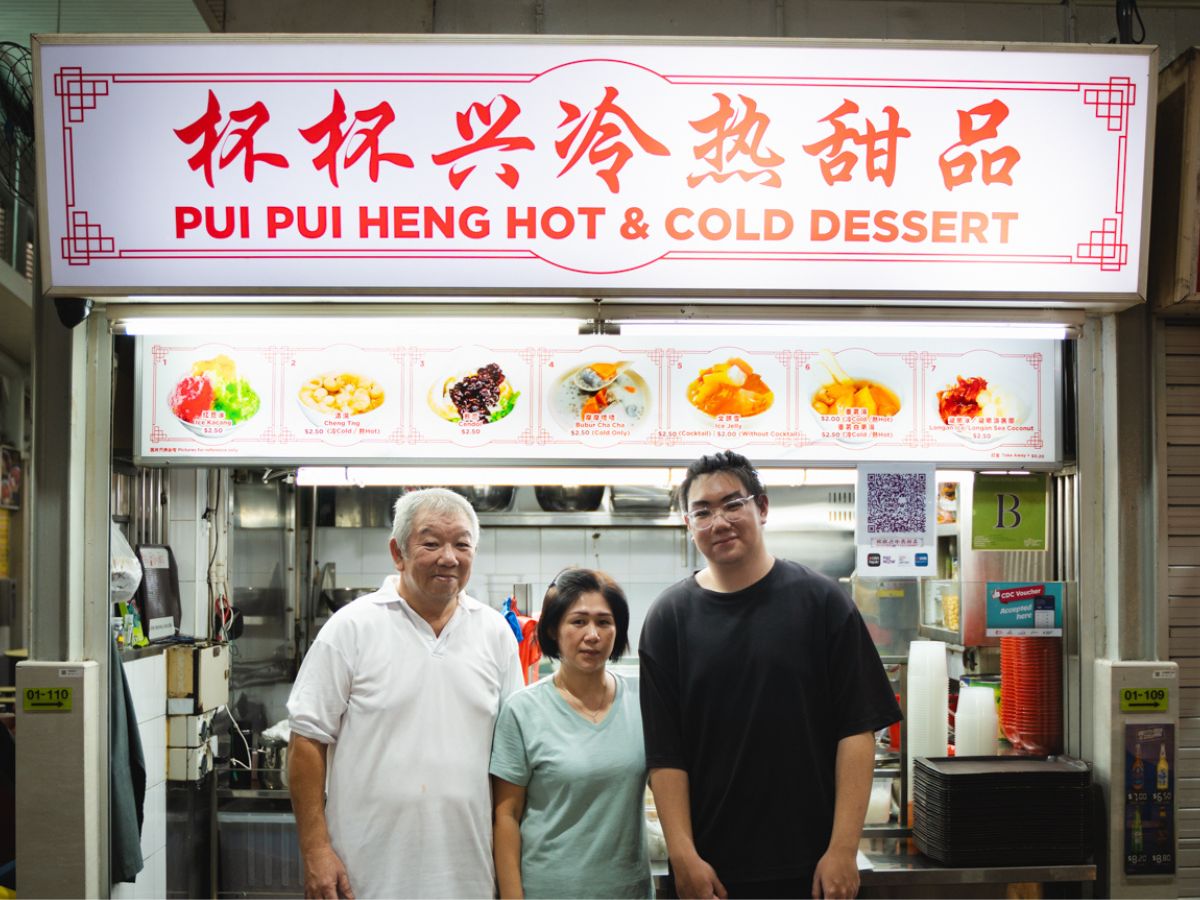 This old-school dessert stall at ABC Brickworks is run by a second-gen hawker and his family
Seah Boon Chuan, 59, is returning after a 20-year hiatus to spend more time with his kids 
He takes pride in making most of the ingredients from scratch
Pui Pui Heng Hot & Cold Dessert is a relatively new name to the famous ABC Brickworks Food Centre.
Opened just a few months ago, the old-school desserts stall has an interesting crew: It's run by a second-gen hawker and his family.
The man at the helm is 59-year-old Seah Boon Chuan and despite the youth of the hawker stall, this is not his first foray into the business. Rather, it marks a return to the industry after a 20-year hiatus.
The "Pui Pui Heng Hot & Cold Dessert" name is new to ABC Brickworks, but the little-known brand has existed for the longest time: It was originally located at the now-demolished Lakeview Hawker Centre and run by Boon Chuan's father. Boon Chuan started helping out at the stall at the young age of nine in 1973.
His father handed him the operations in 1995 when he retired, but Boon Chuan eventually decided to wind things up in 2000. His own family had grown and he wanted to spend more time with them. 
As his kids grew older, he then took on a job as a freight truck driver, before eventually setting up another stall from 2008 to 2010 selling soya bean and sugarcane juice at Whampoa Food Centre.
The new stall meant less volatile working hours and a more forgiving schedule as compared to his prior trade in desserts. This was especially so because soya bean and sugarcane requires less preparation time.
The arrangement afforded him more quality family time, especially with the addition of his youngest son to the family.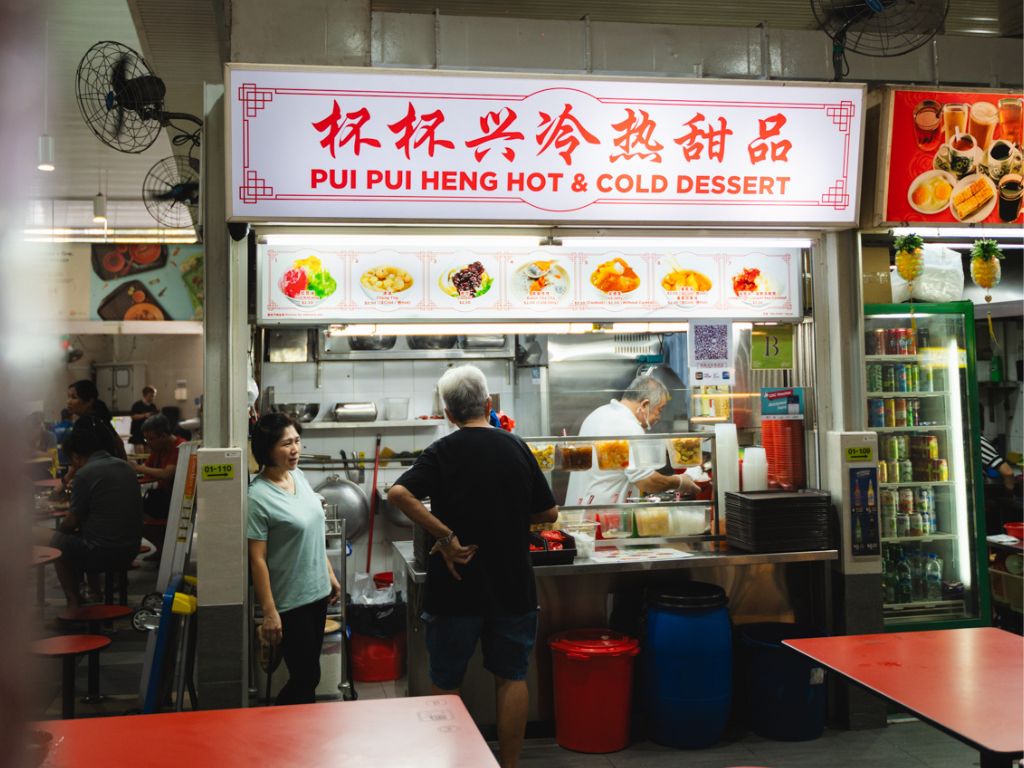 Today, Boon Chuan runs Pui Pui Heng at ABC Brickworks with his wife and eldest son. His wife, 43-year-old Akie, is usually there to help him out with daily operations. 
His son, 22-year-old Seah Chin Wei, helps out whenever he can. He is also studying full-time and splits his time between the stall and school. But when not at the stall, the tech-savvy young man also helps his parents to spread the word on the internet — almost like a marketing specialist.
Building a good life for his children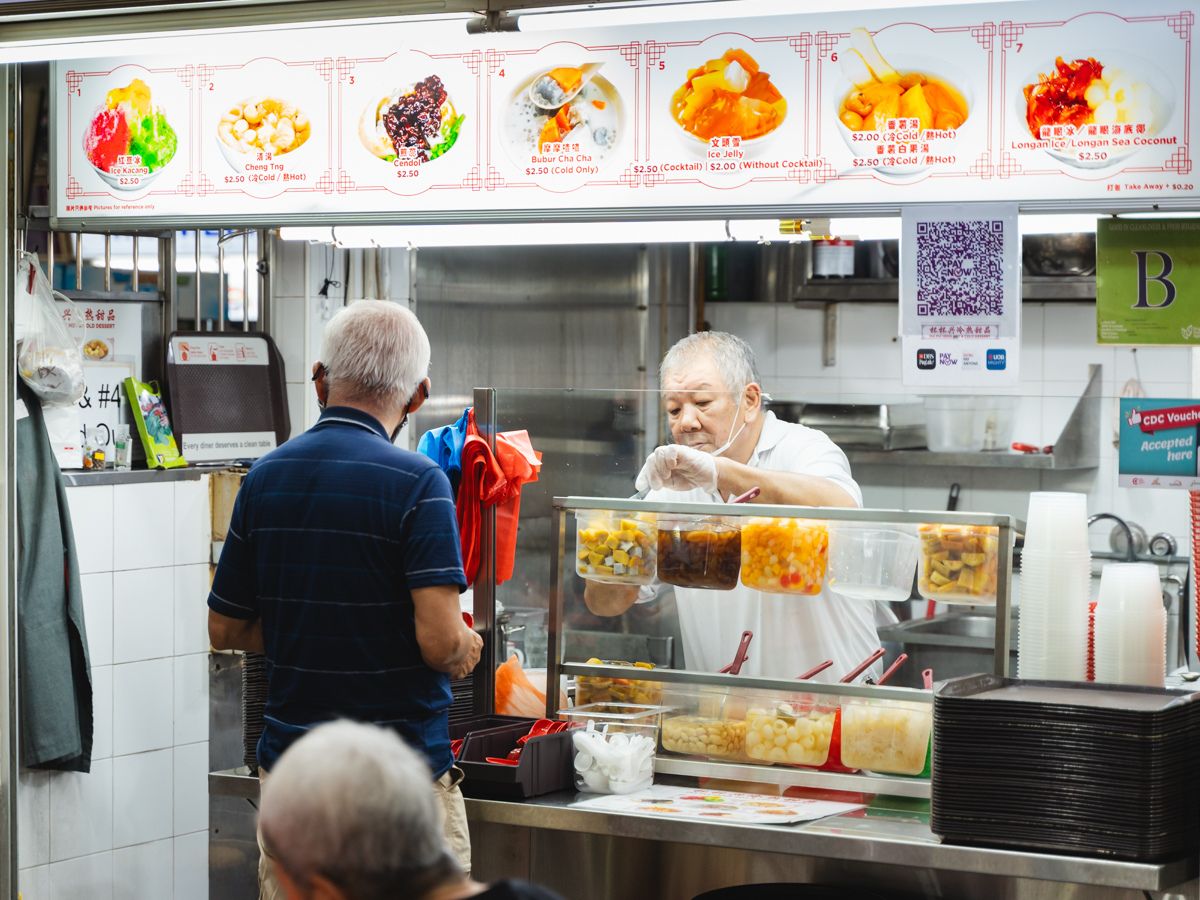 When asked why he decided to return to the hawker life and how it's been treating him after a long two decades, Boon Chuan says it's definitely tougher than before.
"Now that my children are grown up and can take care of themselves, I thought of returning, since it's the trade I'm most familiar with. At our age, it's a bit tougher, especially with the long hours, but I can still take it."
Alas, business has been patchy, as the Seah family works on trying to win the hearts of the lunch crowds and residents who frequent the hawker centre.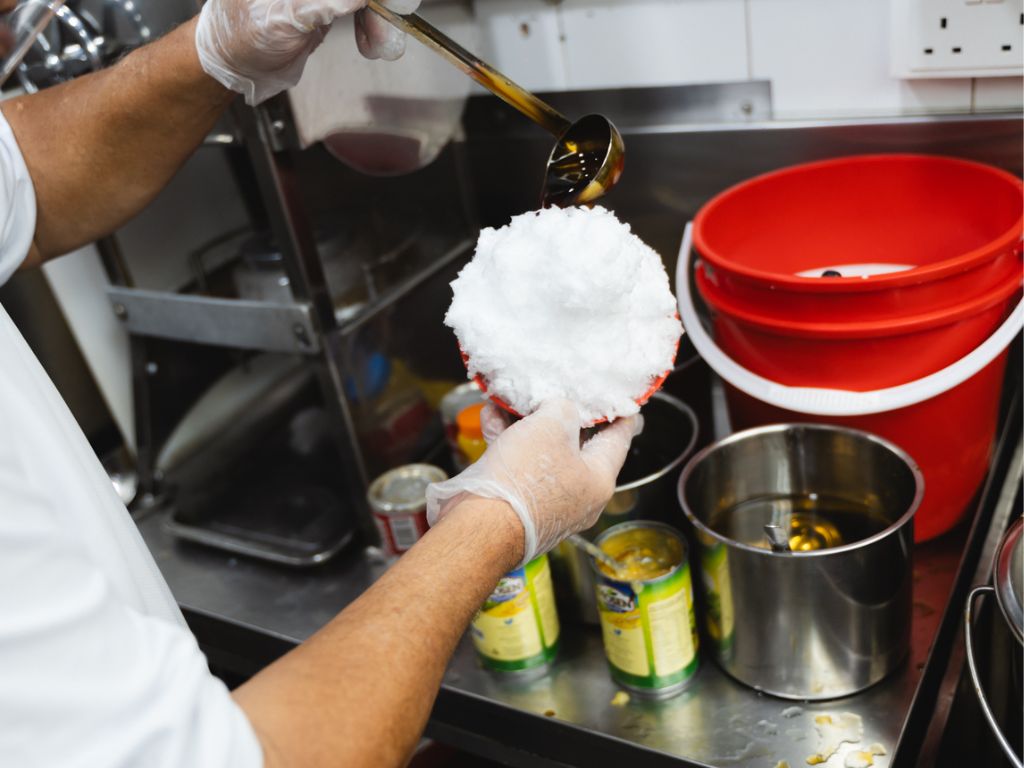 Boon Chuan hopes that business will pick up, especially since he set up the stall first and foremost as a means to provide for his family. 
At the same time, he also sees it as a potential fallback plan for his children if needed, or if they show interest in F&B.
Referring to the current incarnation of Pui Pui Heng, Chin Wei quips: "Truthfully, my parents opened this shop to earn money, but they also saw (the business) as something my younger brother — who isn't the best at studying — could potentially take over."
At present, Chin Wei is the only child helping out at the stall, while his two siblings, a younger brother and sister, focus on school — at his parents' insistence.
"Their goal is for us to study because they want a better future for us," he adds.
While the hawker life is not for most youngsters, the environment is not exactly foreign to Chin Wei — he had helped out at his parents' previous stall when he was still a kid. Back then, he was responsible for bringing orders to customers' tables.
Here at ABC Brickworks, he is doing more of the same and taking orders from customers. His parents handle the more labour-intensive tasks, such as preparing the ingredients and whipping up the actual desserts.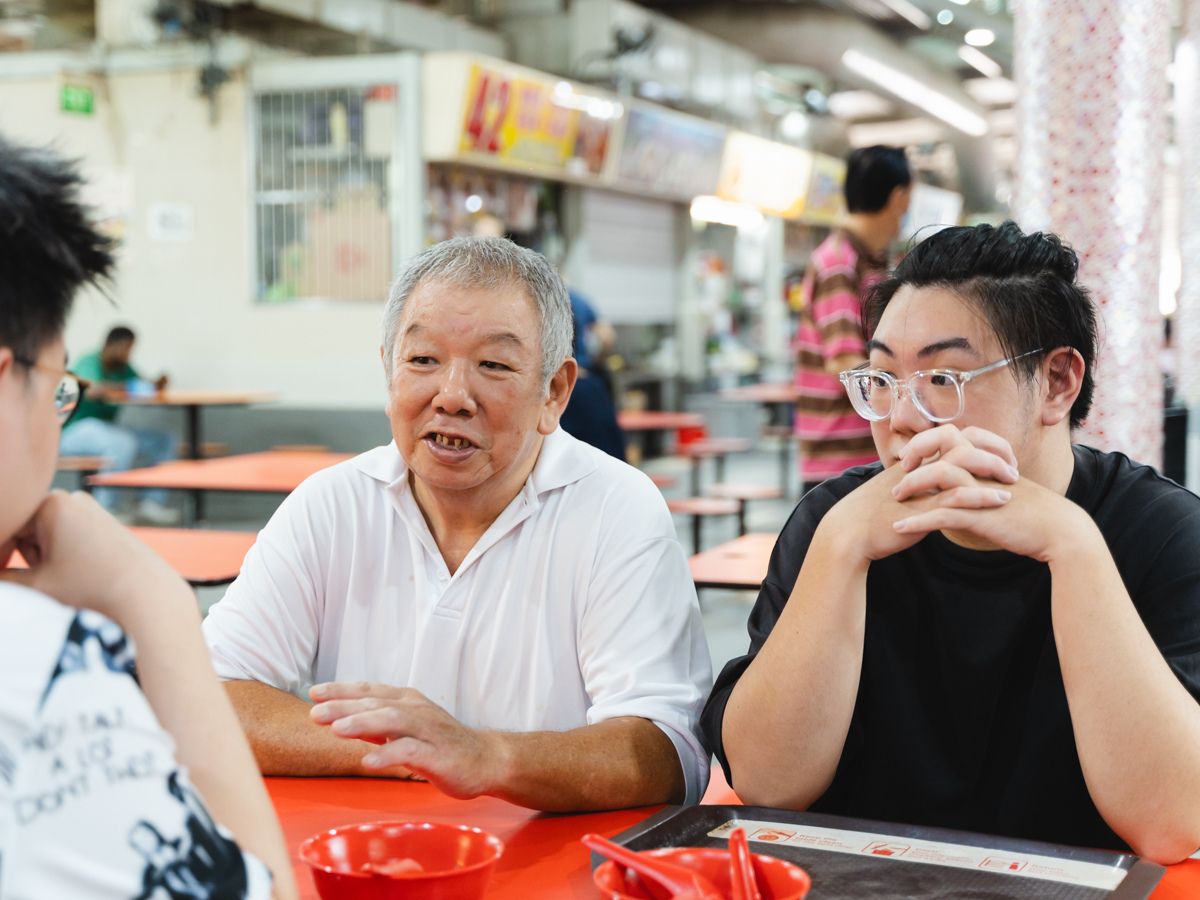 Still, running a hawker stall is a far cry from the usual air-conditioned schooling environment and also comes with more daily pressures. It's evident that the reticent elder Seah appreciates his son's help.
"Working in the hawker setting for long hours is not for the younger generation. Not everyone can come into this line but if he can take it, I don't mind. My children have their own lives, but I'm very happy that he's willing to (help out)," the patriarch confesses, shyly.
Made from scratch, old-school style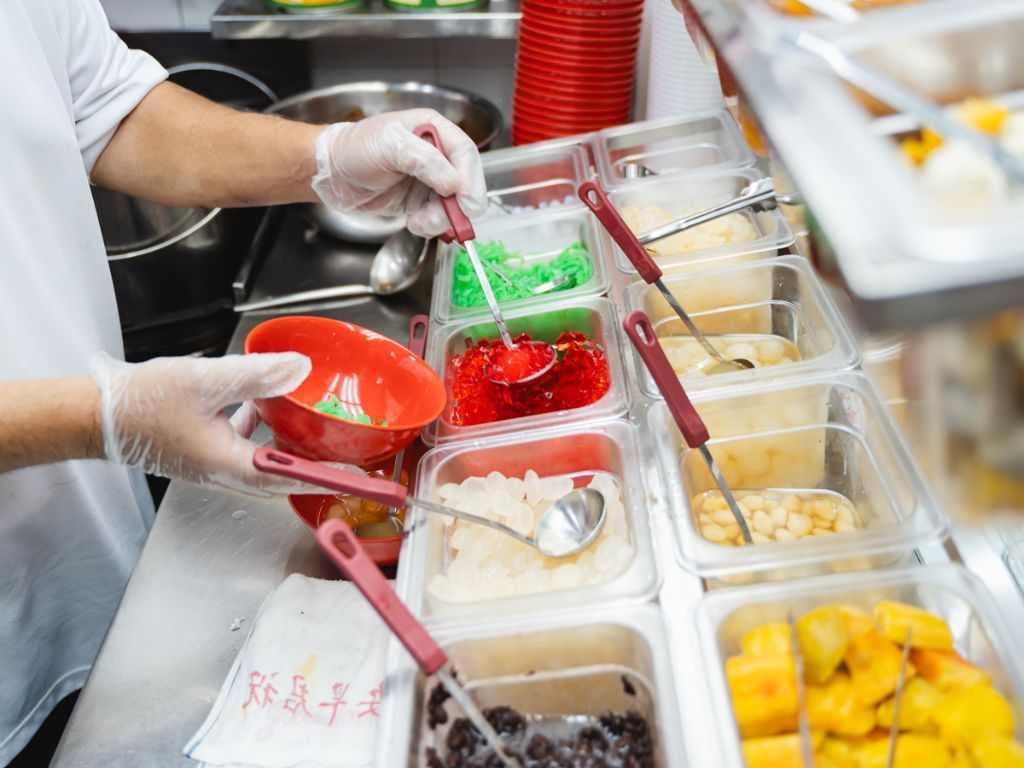 The recipes here have all been passed down from Boon Chuan's father, but were ultimately tweaked with his own experience. One impressive thing about Pui Pui Heng is the insistence on making the ingredients from scratch, from its green cendol jelly to sweet potato chunks. 
Boon Chuan strongly believes in serving only the best to his customers — a principle he has abided by since young. "You must remember what standard of ingredients you serve your customer, and not just any subpar ingredients," he says.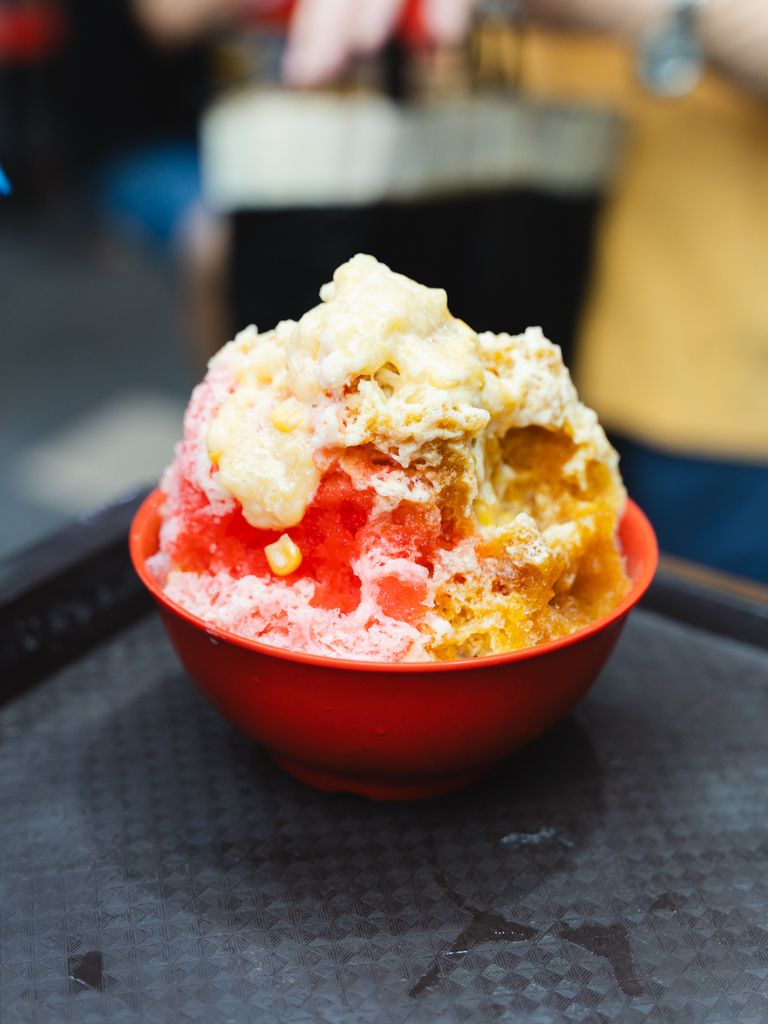 Pui Pui Heng's menu ranges from the more rustic cheng tng and longan ice to the more ubiquitous cendol and ice kachang.
Prices here float around S$2 to S$2.50, which are reasonable prices for a well-crafted bowl of dessert made with a helping of handmade ingredients. And even more so, if you think about rising hawker rental costs. 
In particular, Chin Wei strongly recommends the burbur cha cha (S$2.50), which is delightfully rich and perfumed with coconut aroma, without being cloying at all.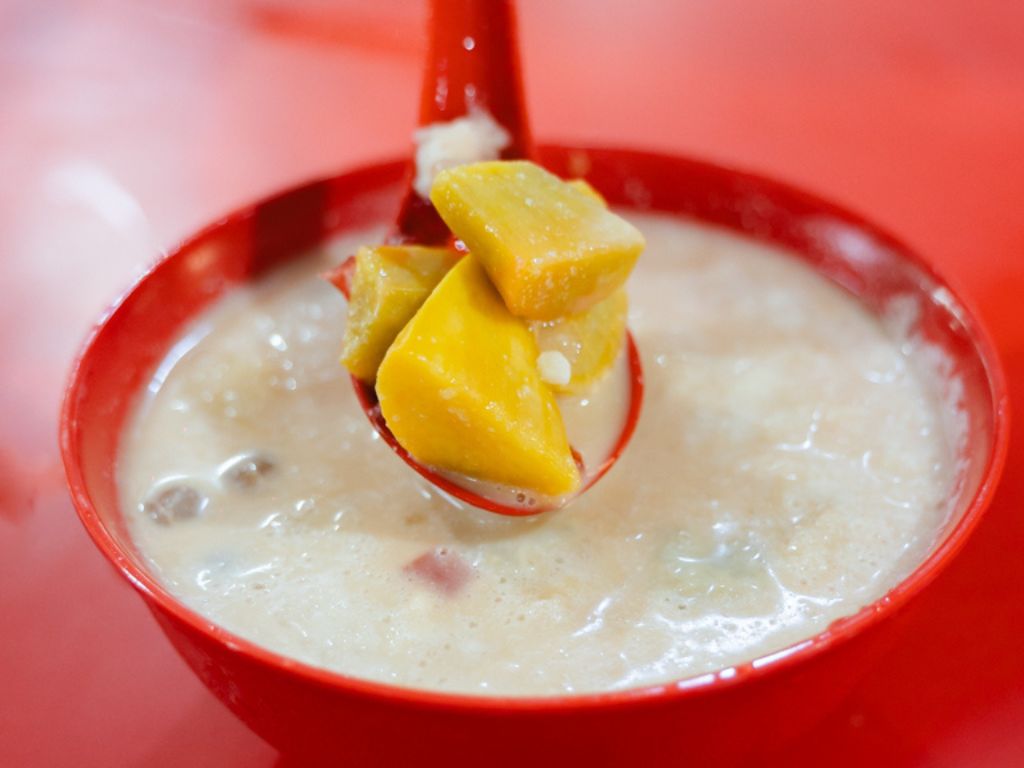 More importantly, it comes generously loaded with a glut of goodies including our favourites — wonderfully tender chunks of sweet potato and yam.
Similarly, we found Pui Pui Heng's cendol (S$2.50) very enjoyable as well, particularly with its delicate, fluffy and thinly shaved ice providing a plusher  mouthfeel. 
At the same time, the key ingredients of gula melaka and green pandan jelly also complements the base well — the former is pronounced and fragrant but well balanced, while the squiggles of jelly are silky and pillowy soft.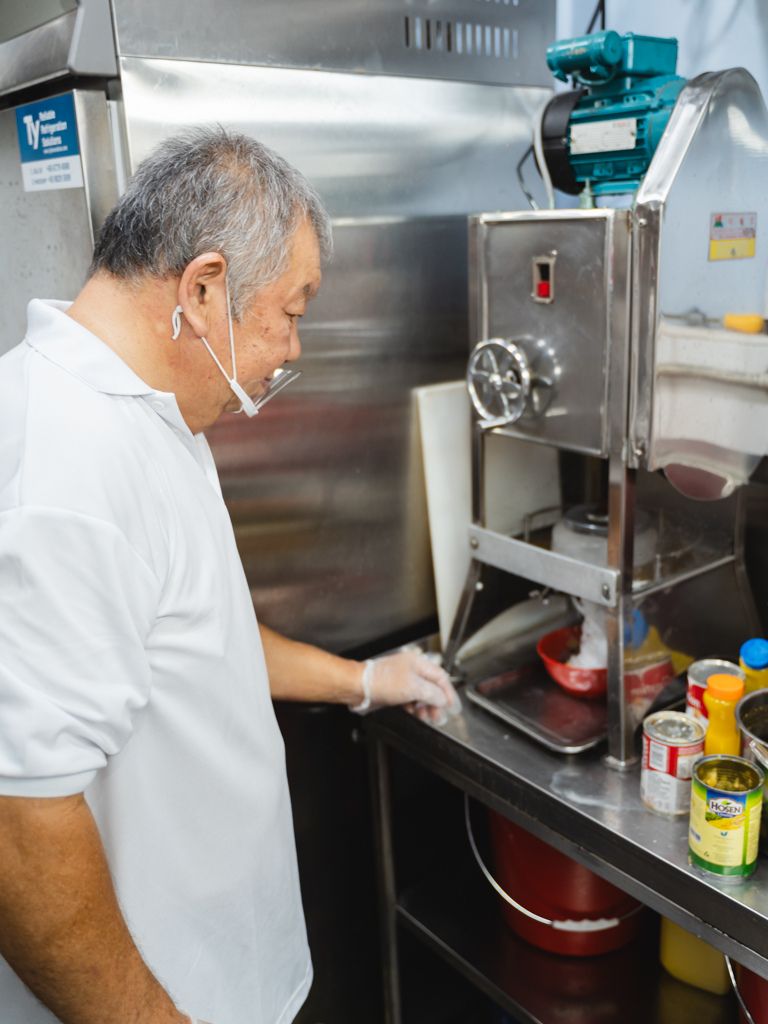 One thing's for certain after we tried the desserts: It's all very solid and comfortingly nostalgic. 
In fact, while we were there, one elderly lady told us she has frequented the stall more than once.
"I stay nearby and I've been back a few times. I think it's very tasty," she told us in Mandarin. To us, getting this kind of regular support means they are doing something right.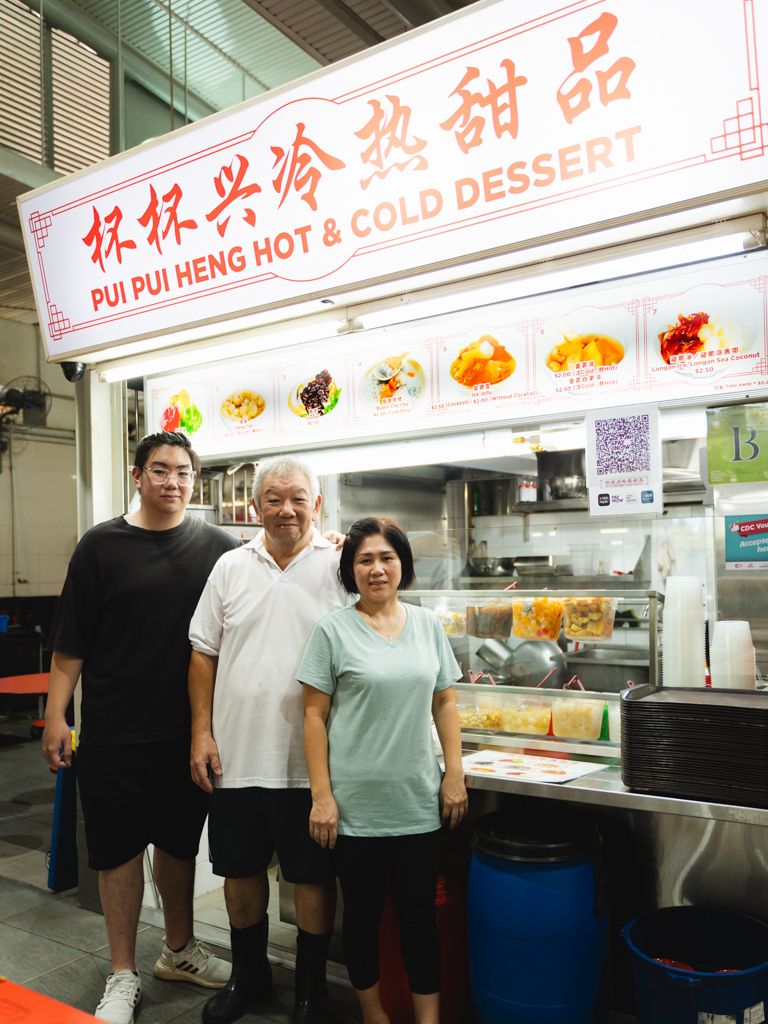 And if the stars align, we may see the younger generation take over the reins at Pui Pui Heng and the Seah family heritage continuing for yet another few decades.
Since, as Boon Chuan puts it: "Singapore has a lot of dessert stalls, but you don't find many with that kind of old-school tastiness. And after we're gone, I'm not sure if there's anyone who knows how to replicate that taste anymore."
Pui Pui Heng Hot & Cold Dessert
ABC Brickworks Market, 01-110, 6 Jalan Bukit Merah
Nearest MRT station: Queenstown
Open: Monday to Sunday (11.45am to 8pm)
ABC Brickworks Market, 01-110, 6 Jalan Bukit Merah
Nearest MRT station: Queenstown
Open: Monday to Sunday (11.45am to 8pm)
---