Meet this 28-year-old 2nd-gen zi char boss and her struggles to keep family-run business alive; made S$50 sales during pandemic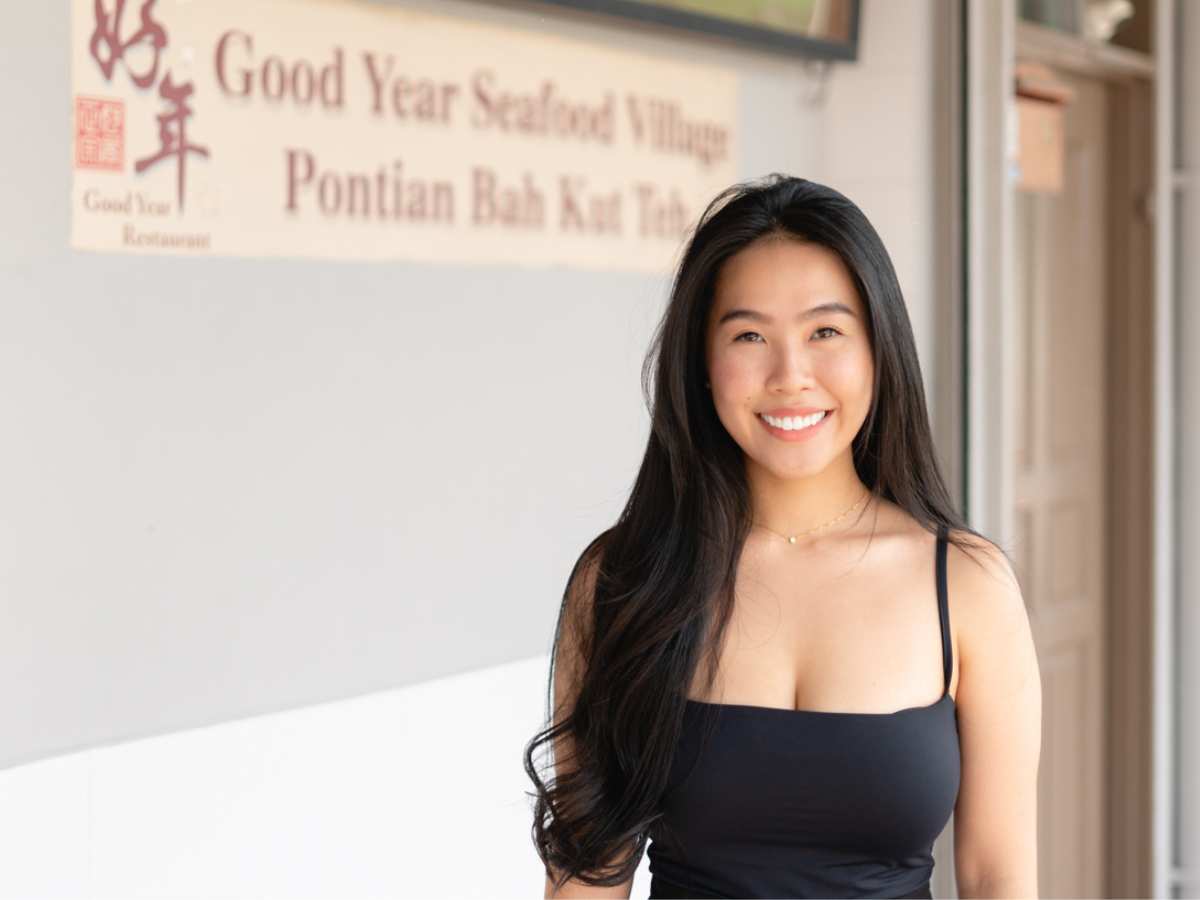 Geraldine Peh took over the reins at GoodYear Seafood Village in 2016 in order to keep her father's business alive. She was 21 years old.
During the pandemic, the business struggled to profit, with Peh earning less than S$50 in sales a day
GoodYear Seafood Village is reputed for its zi char-style dishes and Pontian bak kut teh
Tucked away in a quiet corner of industrial Tampines lies GoodYear Seafood, a zi char and bak kut teh restaurant that's been around for 17 years.
At its helm is Geraldine Peh, its 28-year-old lady boss and second-generation owner.
Despite her young age, she's seen the business through some of its worst times, including the all-too-recent Covid-19 pandemic, which struck in early 2020. 
As we know, many businesses — especially those in the F&B industry — saw a drastic decline in sales. Most eateries experienced difficulties making ends meet — with some even on the brink of closure. 
"During Covid-19, I made less than S$50 in sales a day," recalls Peh. On some days, the eatery only made S$10. "Whatever I managed to earn, it all went back into the business." 
She grappled with paying her employees' monthly salaries while having to foot the escalating costs of ingredients, bills and worker levies. 
She had also refused to mark up the prices at the restaurant in order to keep prices affordable for her regulars. 
Despite the setbacks that Peh encountered during the pandemic, she remained optimistic throughout. 
Sure, there were many times when she wanted to throw in the towel, but GoodYear Seafood Village is her father's pride and joy — and she wanted to make him proud.
Peh's entrepreneurship journey began seven years ago when her father requested that she take over the family business. He had another business in heavy machinery and could no longer manage both ventures at once. 
So she shelved her dreams of opening a cafe, took up his offer and decided to keep her father's business legacy alive — even if she had no prior experience managing a restaurant.
From budding pastry chef to zi char boss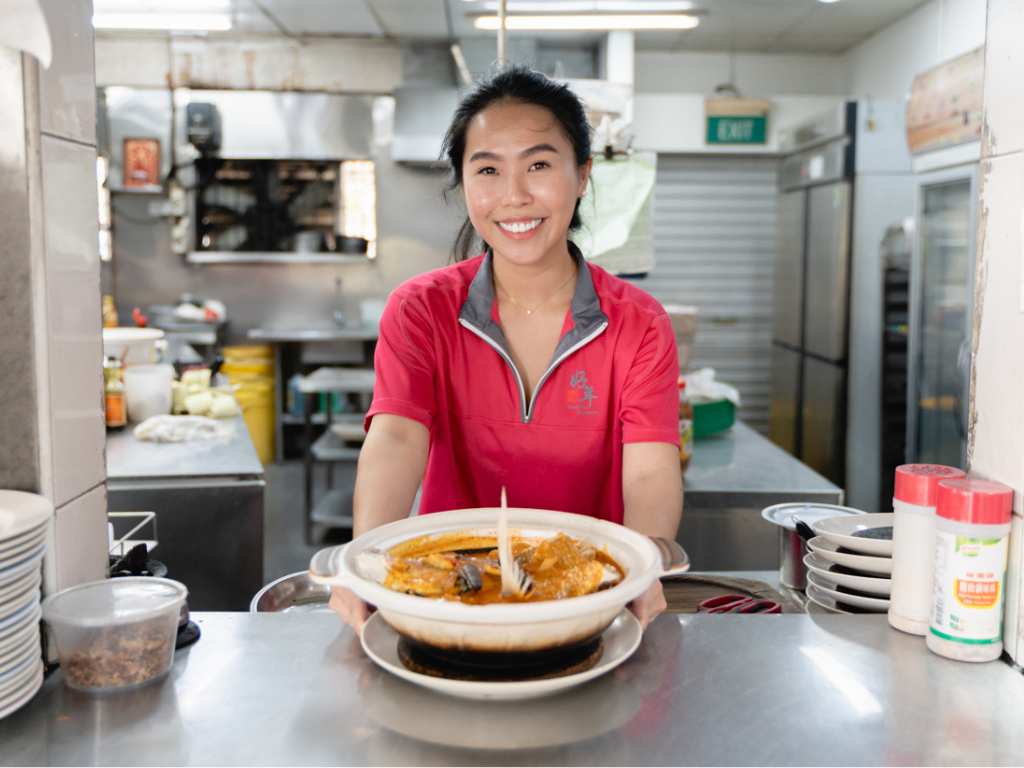 Peh was only 21 years old when she took over the reins at GoodYear Seafood Village in Tampines.
With a father who was passionate about cooking in the kitchen and a family business to inherit, you would think that Peh was trained in the culinary arts from a young age. On the contrary: Peh actually hails from the pastry industry. 
"I was always very interested in cakes," says Peh. "I've wanted to be in the pastry line since I was young."
After graduating from secondary school, she attended The Shatec Institutes to learn the art of pastry-making. She also worked as a pastry chef in The St Regis Singapore hotel in 2012. 
On why she chose not to further her career as a patissier, Peh says: "When my dad needed me to take over his business, I thought: 'Why not try something different?'" 
Moreover, she didn't want to disappoint her father and was determined to carry on his work.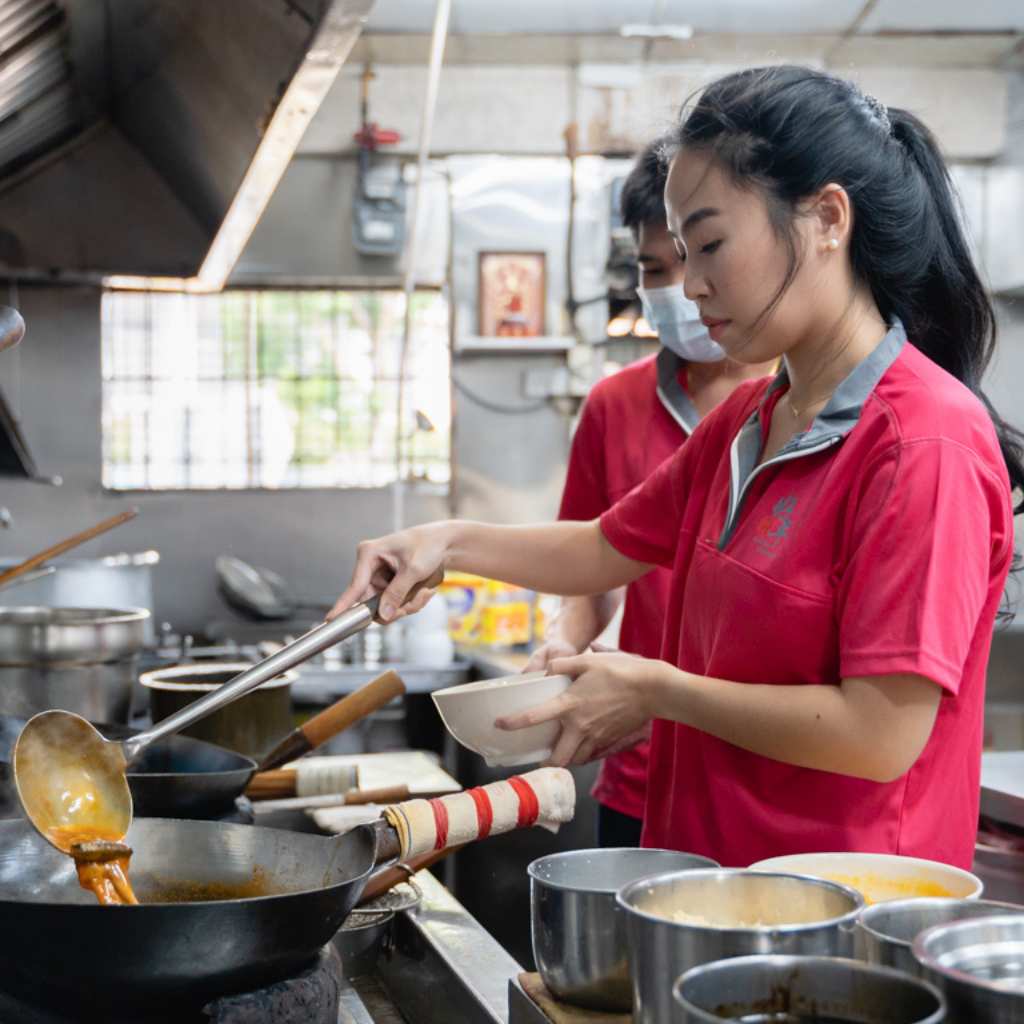 But helming the restaurant was no easy feat.
As a new business owner, Peh had her hands full familiarising herself with the daily operations, managing the accounts and getting to know her staff.
Says Peh: "Coming in as a young girl, I was working with a lot of older people. There was much to change and I had to make the business better."
These are employees who have been around since her father's management. To this day, they still work faithfully alongside Peh.
"In the beginning, I was very scared," she admits. "I was afraid that people would leave because it's so hard to find good chefs and great waitstaff."
She also had to pick up cooking skills in the kitchen. "I had no culinary skills at all," Peh laughs. "I had to watch YouTube and shadow our chefs to learn their cooking techniques." 
Peh also brought in trendy recipes to attract new customers, namely crispy salted egg fish skin (from S$15). 
Peh counts among her proudest accomplishments learning how to cook Pontian bak kut teh (from S$7.80) from a family friend.
For the uninitiated, Pontian-style bak kut teh comprises a robust herbal broth that's simmered for three and a half hours. 
The family friend, who had worked at GoodYear for four years, taught Peh the ropes to making the dish from scratch. She then incorporated the beloved pork rib dish into the restaurant's menu — now one of the eatery's main draws.
It took her two years before she got the hang of things. Armed with newfound confidence and experience, she was optimistic about the future of GoodYear Seafood Village.
Running the business during Covid-19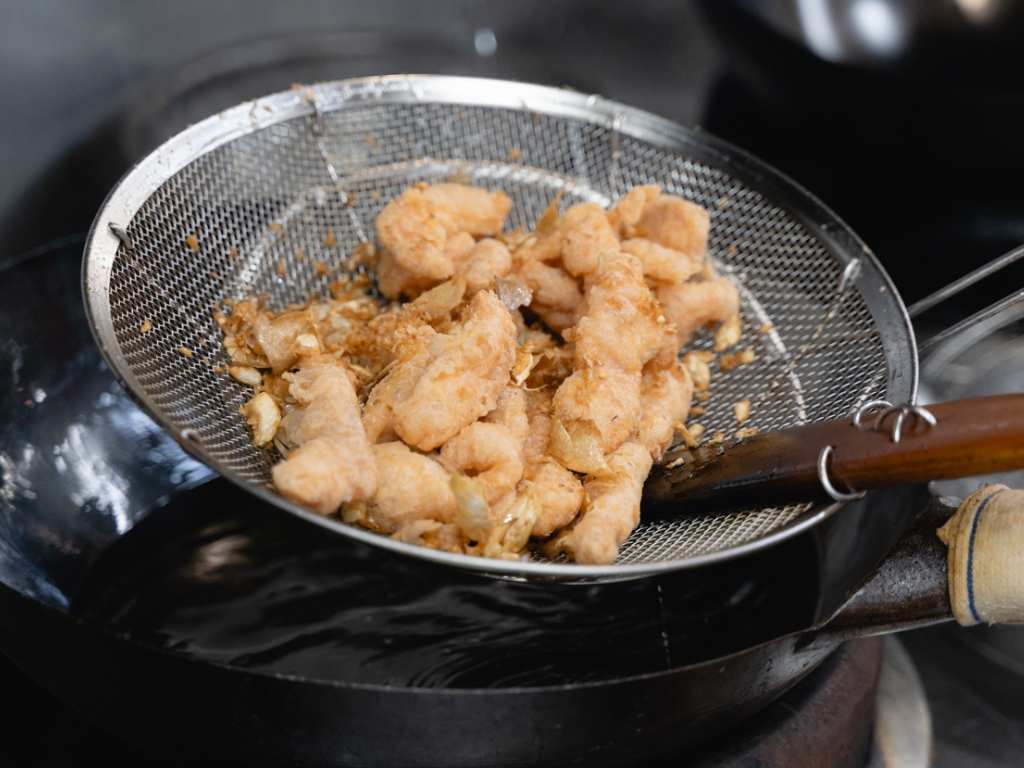 However, things hit a snag when Covid-19 hit more than three years ago. 
As you may recall, safe-distancing measures at that time prevented large groups from gathering together and at one point, dine-in was restricted, too.
Zi char is all about communal dining and the lack of big groups eating in meant less revenue for GoodYear.
At the height of the pandemic, food delivery and takeaway orders were the norm for F&B businesses. Often, Peh found herself having to make deliveries in person.
She also turned to social media, reaching out to various influencers to promote the restaurant. Peh even handed out flyers to passersby. 
To add to Peh's troubles, there was also a road closure outside GoodYear Seafood Village. The road was under construction, which made the restaurant incredibly inaccessible by car. There were also no nearby car parks or bus stops and customers gradually stopped returning.
"Many people told me to close the business," says Peh. "But it's not just about shuttering the restaurant — I have to think about my staff who stayed with me all the way. How can I let them go during such a tough time?" 
It was another three years before the car park was reinstated — it opened again earlier this year in February.
Since then, business has yet to pick up. Peh believes many of her former regulars have forgotten about the business or might have thought they have closed.
To this day, hitting daily targets continues to be a struggle. Peh also hasn't taken home any income in the past year and relies on her savings to fund the business and herself. 
But she has no intention of closing the restaurant. "It's not an option for me to shutter the business," she says, tearing up. "I don't want to fail my parents and staff."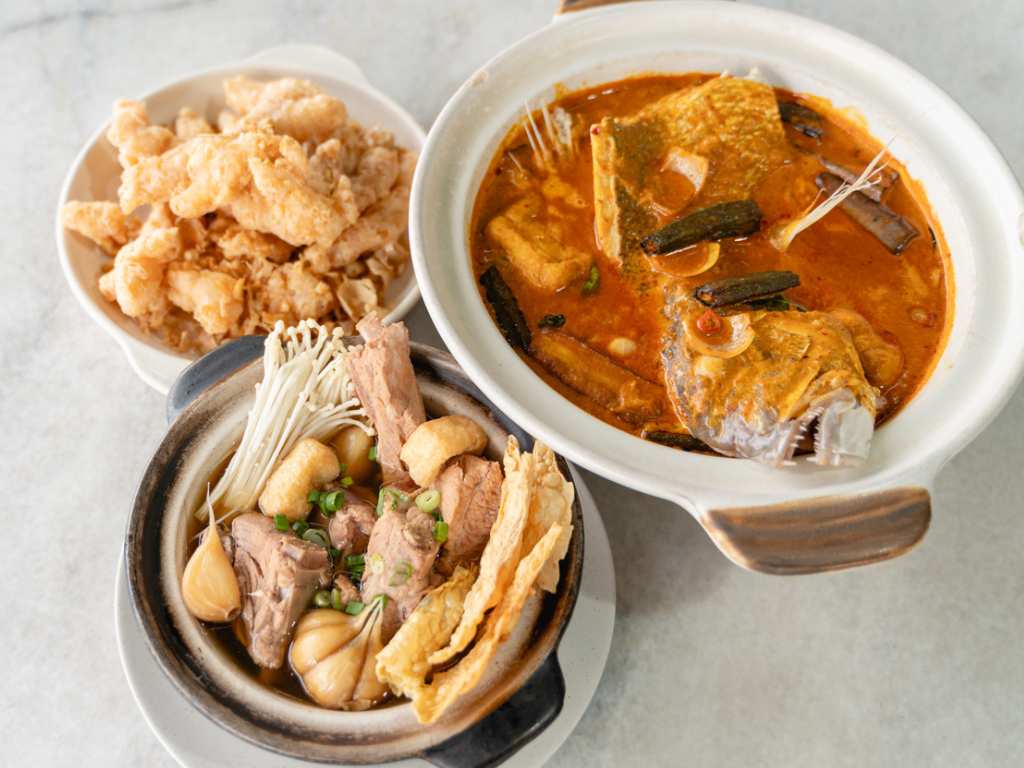 Amid such turbulent times, there are still plenty of happy moments that Peh holds on to fondly. For instance, she gets to celebrate significant occasions with her staff, such as their birthdays. 
"I'm with my staff almost every day as I try to be present," Peh says, smiling. "You struggle, I struggle — through the good times and bad times." 
Her employees are also her pillars of support — they constantly encourage her to persevere and never give up. Some loyal staff have stayed with Peh for more than six years.
GoodYear Seafood Village's menu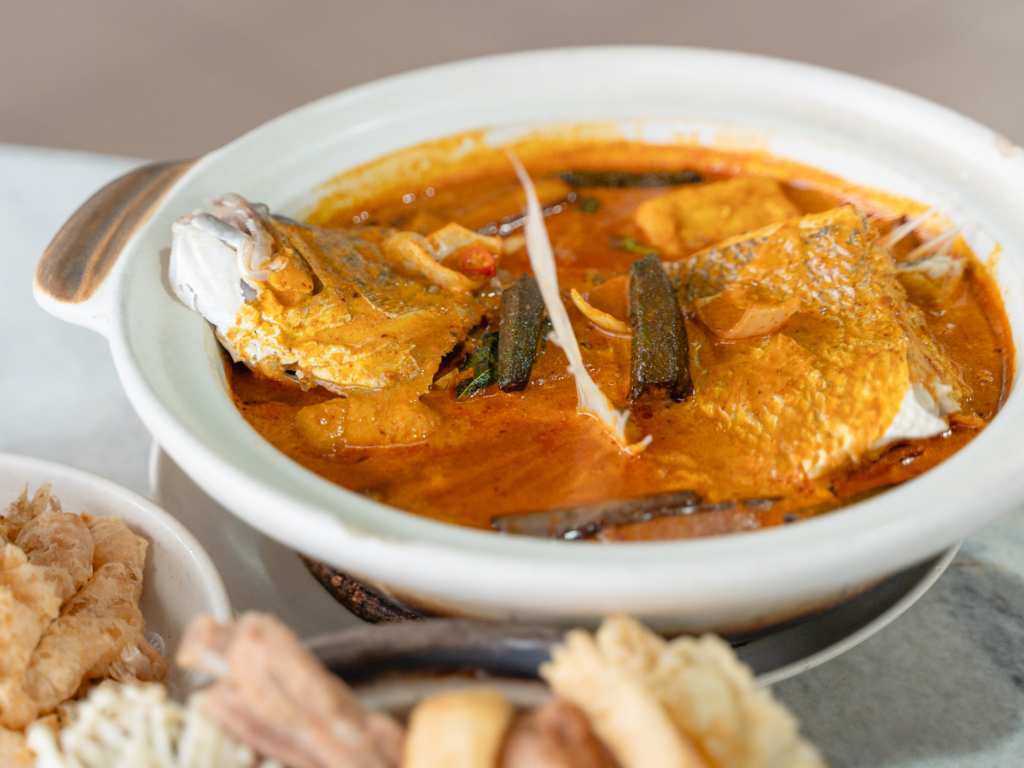 You'll find Peh behind the stove, dishing up bak kut teh for her customers, while her head chef oversees the zi char menu at the restaurant. 
For zi char-style items, highlights include the assam fish head (S$28), golden garlic spiced pork (from S$20) and Chef's Big Prawn Ying Yang (from S$13) — a unique combination of succulent prawns, fried bee hoon and hor fun. 
While these items may seem like run-of-the-mill zi char staples, Peh takes pride in ensuring each dish is prepared with quality ingredients. For example, GoodYear's assam sauce is made from scratch every two weeks. Her customers sing praises of the savoury dressing, complimenting its "gao-ness" (thick consistency) and good mix of spice and tanginess. 
Recently, Peh has brought back the charcoal fish head steamboat (from S$28). If you're popping by GoodYear Seafood Village at Tampines on the weekends, you'll see her parents busy manning the charcoal in the kitchen.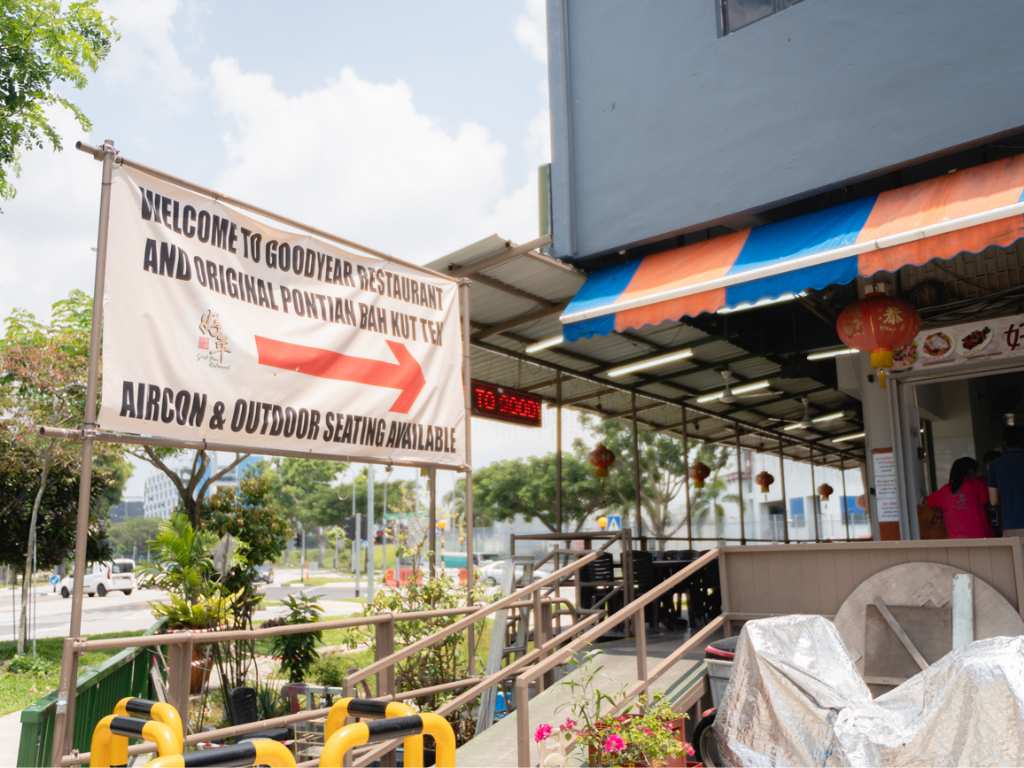 To best savour the dishes at the restaurant, Peh recommends dining at the al fresco area, which comes with a gorgeous outdoor view. 
These are the best seats in the house, with rustic, old-school kampung vibes. It's a tranquil setting that's hard to come by in our bustling concrete jungle. 
GoodYear Seafood Village is also pet-friendly, so feel free to bring along your furry friends to dine in with you.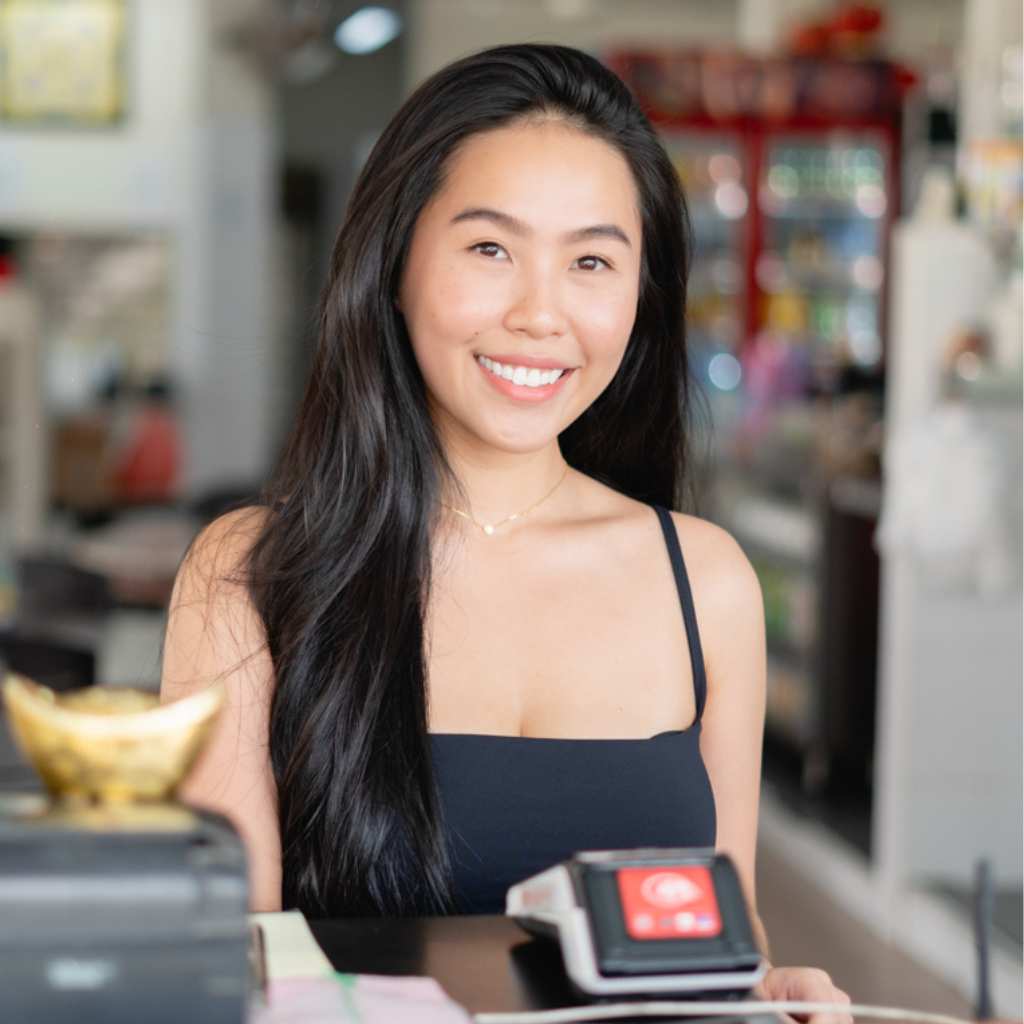 For now, Peh doesn't have any plans to expand the menu further. Her main priority is to maintain the current standards of the dishes on the menu and attract a steady flow of customers. 
When asked if she had any words of advice for aspiring entrepreneurs, she encourages them to never give up. "If there's a will, there's a way," she muses. "You'll figure it out."
15 Tampines Avenue
Nearest MRT station: Tampines
Open: Monday to Sunday (11am to 10pm)
15 Tampines Avenue
Nearest MRT station: Tampines
Open: Monday to Sunday (11am to 10pm)
---