5 must-have ingredients for a hearty steamboat meal this CNY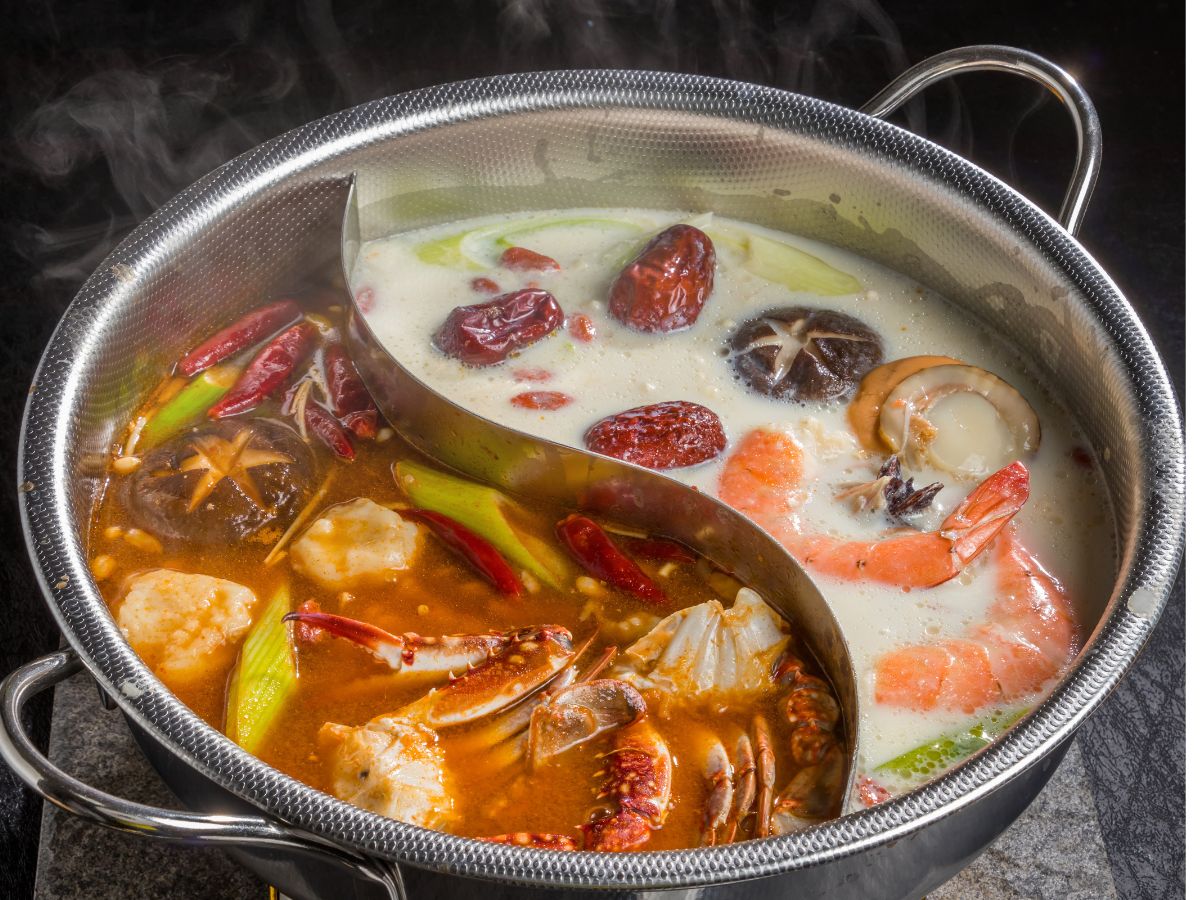 With reunion dinner just around the corner, it is no doubt that the topic of choosing the right steamboat ingredients will arise. Everyone has their personal favourites; some prefer more meat than vegetables, while others would rather boil their own broth. 
What is undisputed is the sumptuous spread of ingredients across the table every year — guaranteed to send you into a delightful food coma.
Here are the top five must-have ingredients HungryGoWhere recommends to add a little flavour to your not-so-usual steamboat reunion dinner this year, while also snagging some attractive Chinese New Year (CNY) promotions.
1. Cheese tofu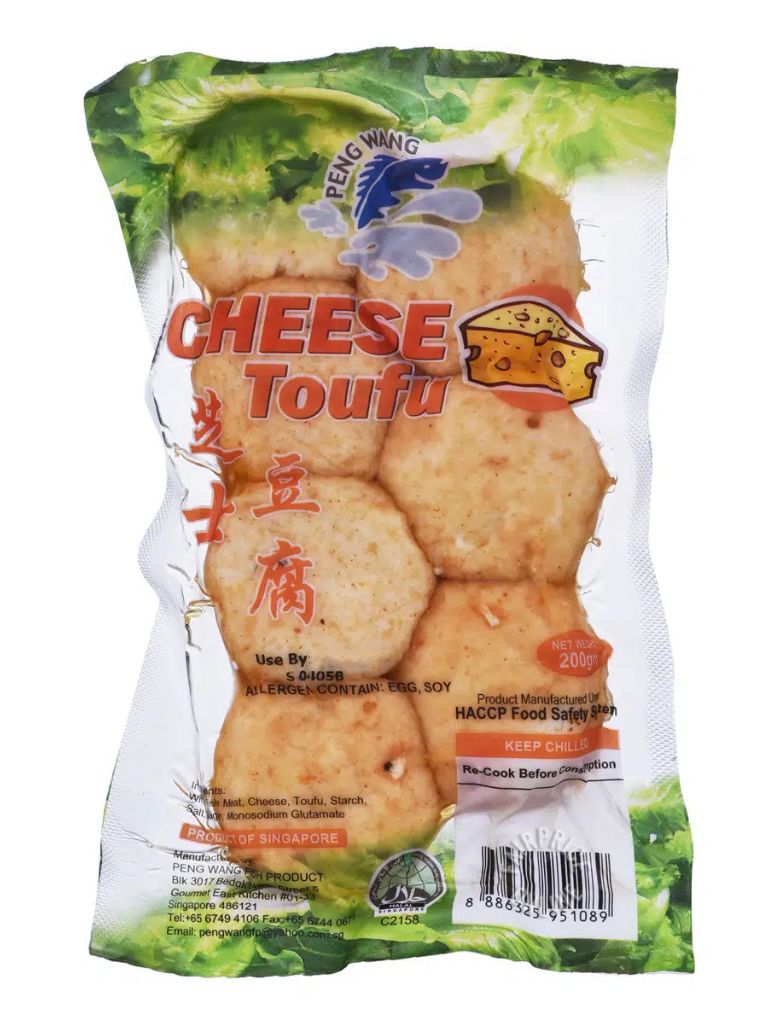 Nothing can go wrong, in our opinion, when it comes to the humble cheese tofu. The succulent fish paste mixed with buttery cheese bits makes it a highly popular steamboat ingredient. It has a very soft and chewy texture that melts in your mouth (just be careful not to bite it whole immediately after taking it out from the soup, as it is really hot).
Preparation: To ensure it's cooked, let it simmer for at least three minutes until the cheese tofu floats to the surface. Add a little chilli to it to make the perfect combination.
Cheese tofu is available at almost every supermarket, and FairPrice is having a limited offer of two packets of Peng Wang cheese tofu for S$3.85. You can even get an offset of 1% off GST, until 1st July 2023.
2. Fishball with fish roe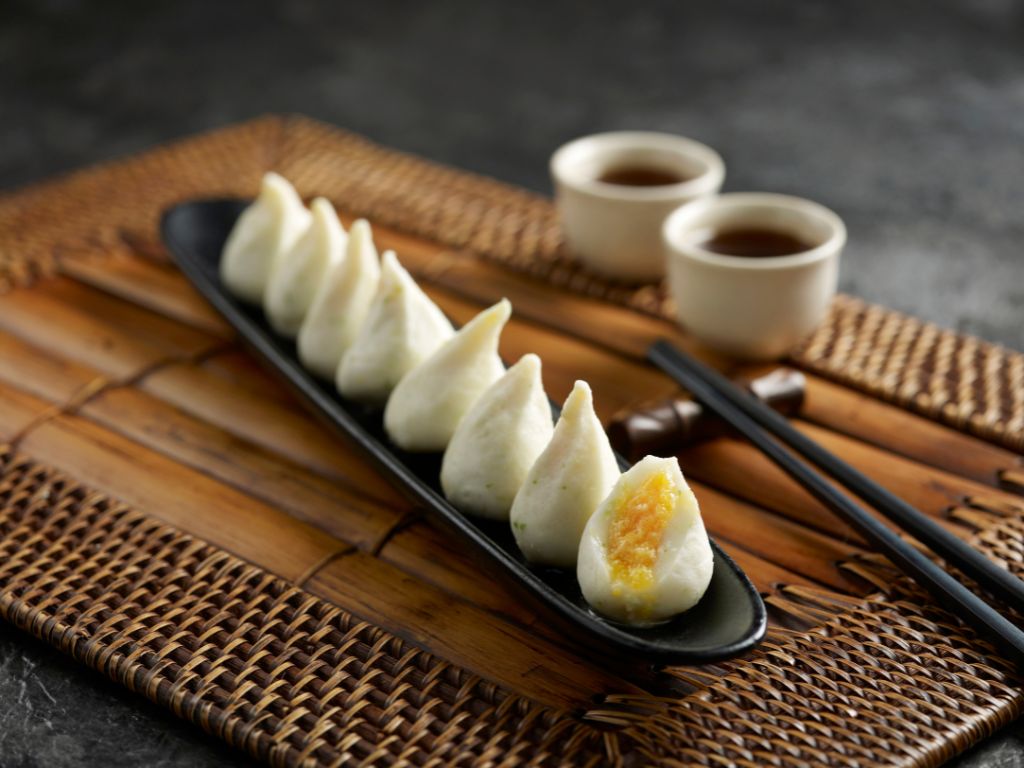 Introducing the crowd-favourite steamboat ingredient that is available at many notable hotpot restaurants such as Paradise Hotpot, Hai Di Lao and Beauty in a Pot. A staple for those who love their fishballs stuffed, this ingredient is a must-have to bring some sweetness into the meal. 
Although it looks very plain on the outside, a bite into this savoury snack sends the delicious fish roe flowing out. Its sweetness is paired with the chewy texture of the fishball, leaving you asking for more.
Preparation: Add the fishball with fish roe into the steamboat broth when it's boiling and leave it in for at least three minutes. If it's frozen, you might consider leaving it in the broth for an extra five minutes.
You can find fishballs with fish roe at FairPrice under its own household brand at S$8.58 (a pack has approximately 20 servings). It is also trans fat free and free of artificial preservatives and colourings.
3. Beancurd skin roll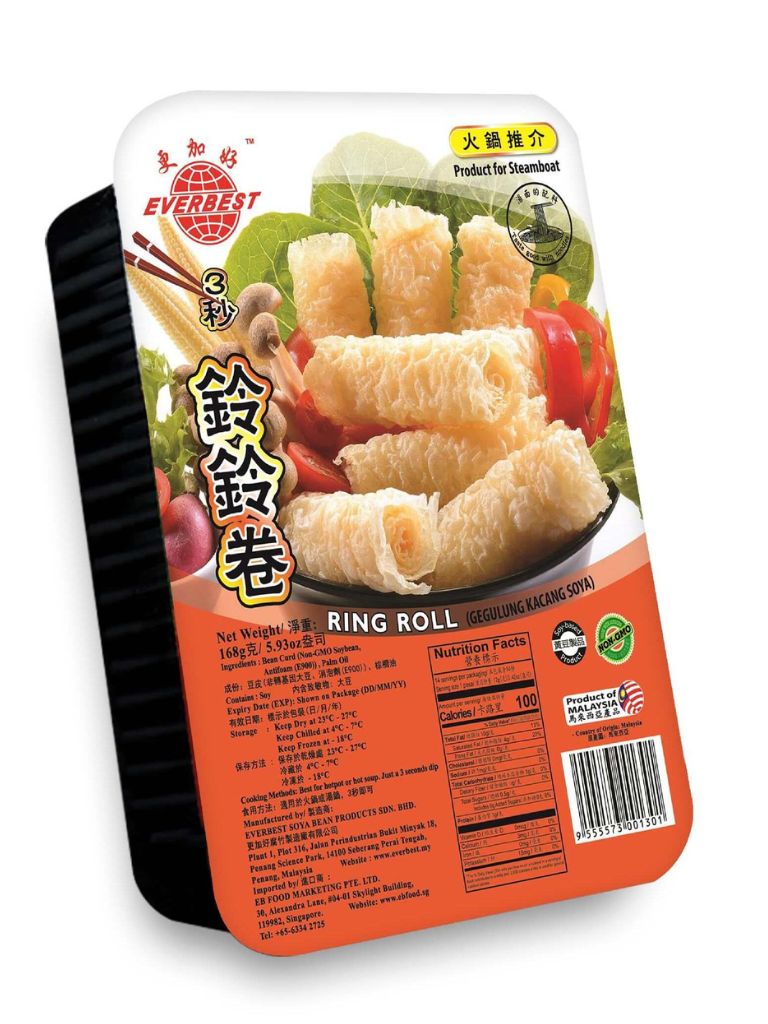 The beancurd skin roll, or more colloquially referred to as the ring roll, is a crowd favourite, especially among the younger generation. With a crispy texture that softens slightly when dipped in the steamboat broth, it is great for pairing with other ingredients or enjoyed as a crunchy snack on its own.
As it absorbs whatever soup broth it is dipped in, we suggest dipping it in more flavourful broths, such as tom yum or mala for a satisfying kick. What's more, pair it with mushrooms or noodles for that added flavour burst. The ring roll is also vegetarian-friendly, so it's a staple that can be enjoyed by all. 
Preparation: No rinsing is required. Simply dip it into hot soup for three seconds and it is ready to eat. Leaving it longer in the soup will cause it to become soggy, although some may prefer that — so the choice is yours!
Everbest serves high quality ring rolls at affordable prices of less than S$5 per packet, available at FairPrice, Cold Storage and even GrabMart.
4. Enoki Mushroom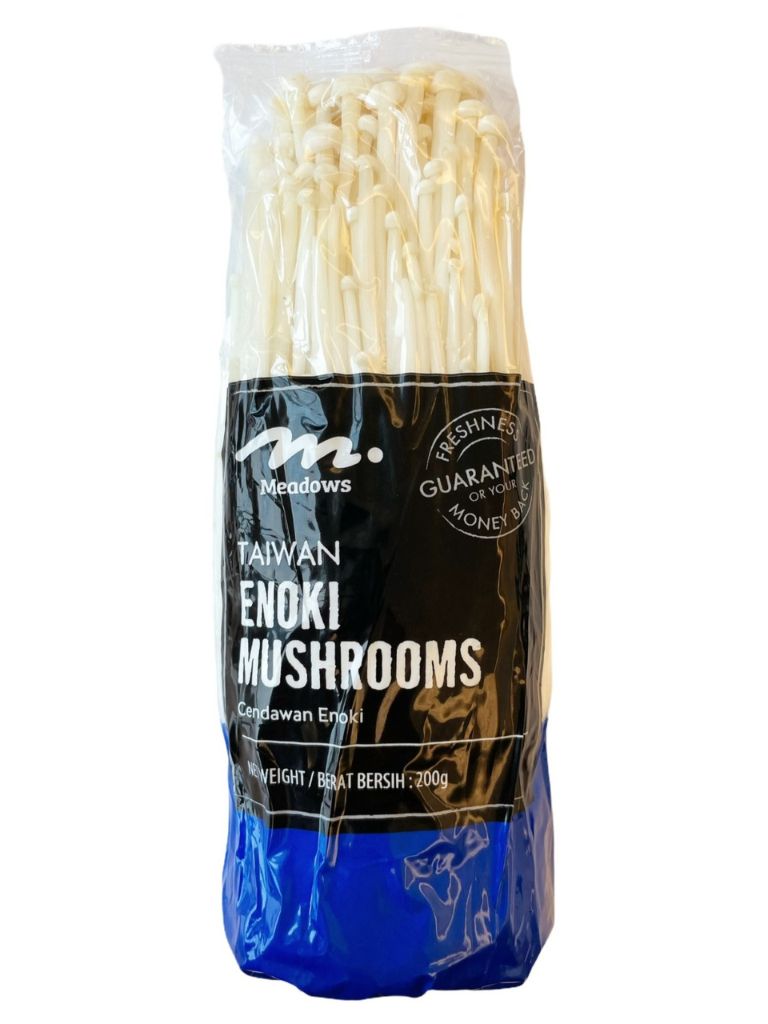 No steamboat is complete without the addition of mushrooms, especially enoki mushrooms. These long and thin mushrooms add a chewy and crunchy texture to dishes, elevating the steamboat experience.
Fun fact: Enoki mushrooms are commonly known in China as "see-you-tomorrow-mushrooms", as they are not easily digested in the stomach and tend to come out of the digestive process whole.
Regardless, enoki mushrooms are highly nutritious and pack a good amount of fibre and antioxidants into each serving, so don't give them a miss! They are best paired with noodles or rice and other flavourful sauces. 
Preparation: It would be good to trim the ends of the enoki mushroom and tear them apart to smaller chunks before placing them into the soup. Give them a gentle rinse after trimming to remove any soil or dirt. To maintain optimum quality, any excess should be chilled and stored in the fridge.
You can get enoki mushrooms from all major supermarkets, but Meadows has really affordable Taiwan enoki mushrooms that are S$1.10 for 200g. These are available at Cold Storage.
5. Superior pork or chicken collagen broth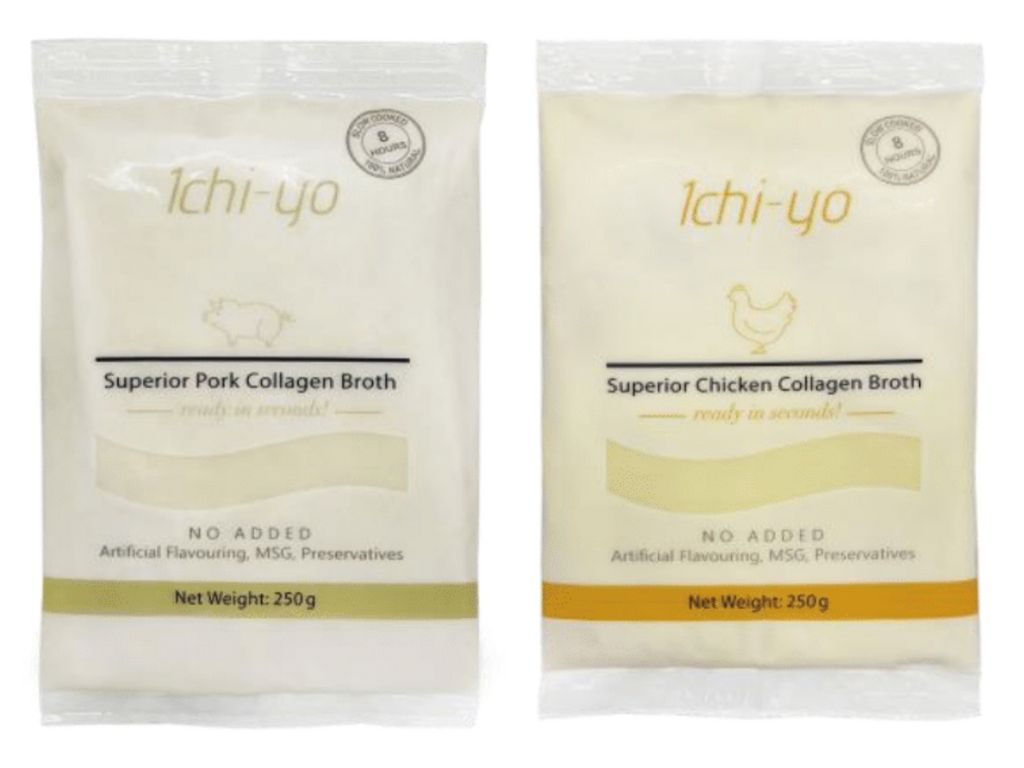 If you're looking for a flavourful and rich soup broth for your steamboat, the 1chi-yo collagen broth is the soup for you.
Made from premium ingredients, and carefully simmered for eight hours to allow the flavour and nutrients of the broth to surface, this collagen broth has no MSG, preservatives and artificial flavourings or colourings. Guaranteed to add a rich flavour to any steamboat meal. 
Preparation: Remove from the freezer and thaw. Once done, pour it into the pot, add water to the broth, and bring it to a boil. Stir to ensure that the broth develops a milky colour and a thick viscous soup base. Once that's done, you can begin adding all the steamboat ingredients for cooking.
The 1chi-yo superior pork or chicken collagen broth can be found at FairPrice (S$13.20 for a twin pack of 250g) and other supermarkets, and can be kept in the freezer for longer shelf life.
Now that you have all the must-have ingredients to have the perfect steamboat experience, try it out yourself. You might be amazed at how fun prepping for it can be.
All ingredients mentioned above are also available on the GrabMart delivery service. You can also book a ride to get your groceries.
For other recommendations this Chinese New Year, check out our reunion-dinner guide, CNY snacks guide, and Ikea Singapore's rabbit buns.
---