Usher in the Lunar New Year with Ikea Singapore's new adorable bunny buns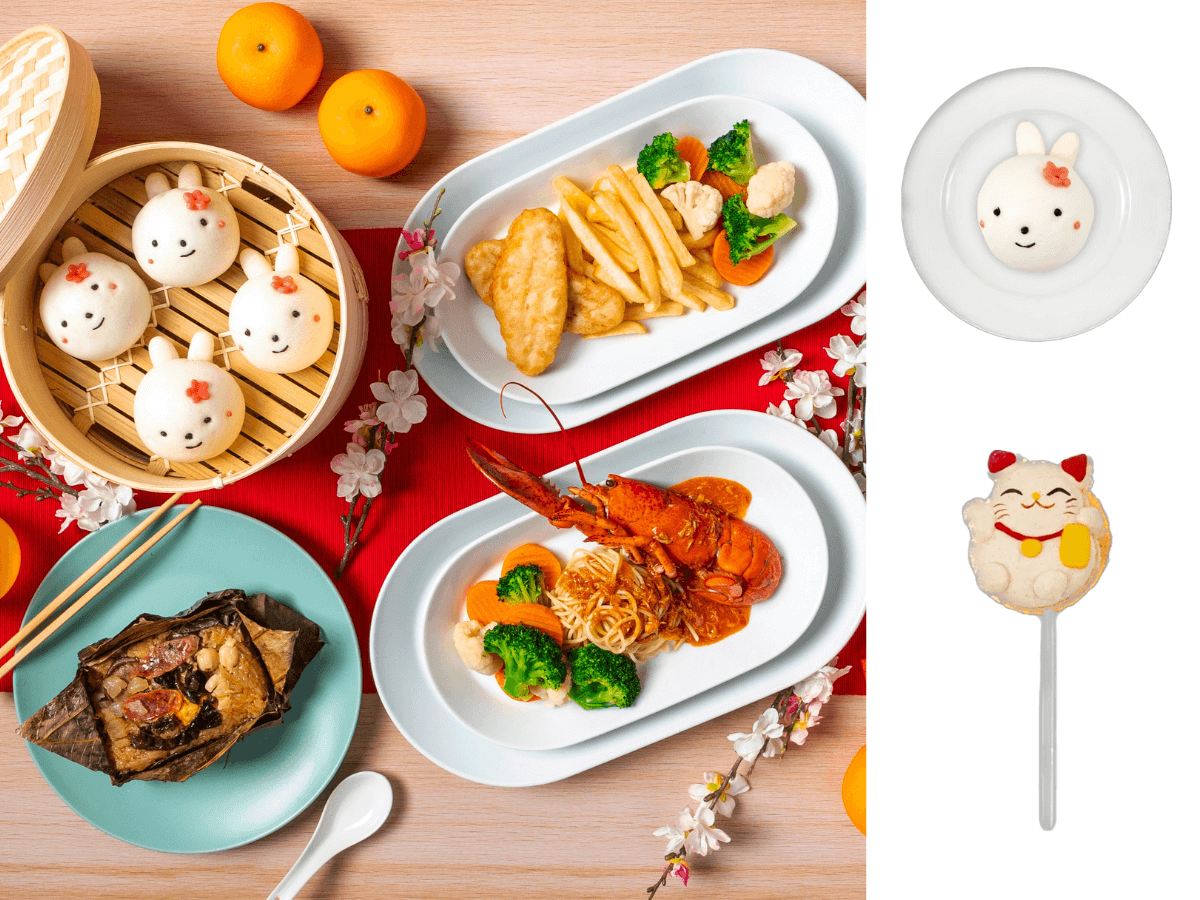 If you love animals or anything cutesy, you're probably aware of Ikea Singapore's series of unique, animal-shaped buns.
The furniture brand's most recent release featured the extremely adorable shark- and turtle-shaped red bean buns. These were launched together with its line of marine-themed products, and coincided with Children's Day this year.
There was also a tiger bun in time for last year's Chinese New Year celebrations, which was filled with kaya.
In the lead-up to the Lunar New Year in January, Ikea is launching the latest addition to the series — one that is very much on-theme: A bunny bun to match the new Rabbit year.
Available from Jan 3 to Feb 28, the CNY Rabbit bun is filled with red bean and goes for S$2.80 per piece. It's also accompanied by a macaron that's decorated to look like a prosperity cat (S$5.80) — all the better to usher in the new year with!
Head to the Swedish giant's restaurant and food hall to try its other seasonal offerings, including a half lobster and organic spaghetti with chilli sauce (S$15) and a plant-based golden fillet with fries (S$7).
While you're at it, grab a box of two of the season's essentials — Mandarin oranges (S$14.80 for 24 pieces) and bak kwa (dried meat jerky, S$25.80 for 500g). These will be available from Jan 3 to Jan 23.
Ikea Singapore is on the GrabFood delivery service. Alternatively, book a ride to its stores.
60 Tampines North Drive 2
Nearest MRT station: Pasir Ris
Opens: Mondays to Thursdays, and Sundays (11am to 10pm), Fridays and Saturdays (11am to 11pm)
317 Alexandra Road
Nearest MRT station: Redhill
Opens: Mondays to Thursdays, and Sundays (11am to 10pm), Fridays and Saturdays (11am to 11pm) 
50 Jurong Gateway Road, 02-14 to 02-12, 03-15 to 03-17, 04-20 to 04-22
Nearest MRT station: Jurong East
Opens: Mondays to Sundays (10am to 10pm)
60 Tampines North Drive 2
Nearest MRT station: Pasir Ris
Opens: Mondays to Thursdays, and Sundays (11am to 10pm), Fridays and Saturdays (11am to 11pm)
317 Alexandra Road
Nearest MRT station: Redhill
Opens: Mondays to Thursdays, and Sundays (11am to 10pm), Fridays and Saturdays (11am to 11pm) 
50 Jurong Gateway Road, 02-14 to 02-12, 03-15 to 03-17, 04-20 to 04-22
Nearest MRT station: Jurong East
Opens: Mondays to Sundays (10am to 10pm)