A driver's guide to grabbing last-minute CNY goodies, while enjoying Esso savings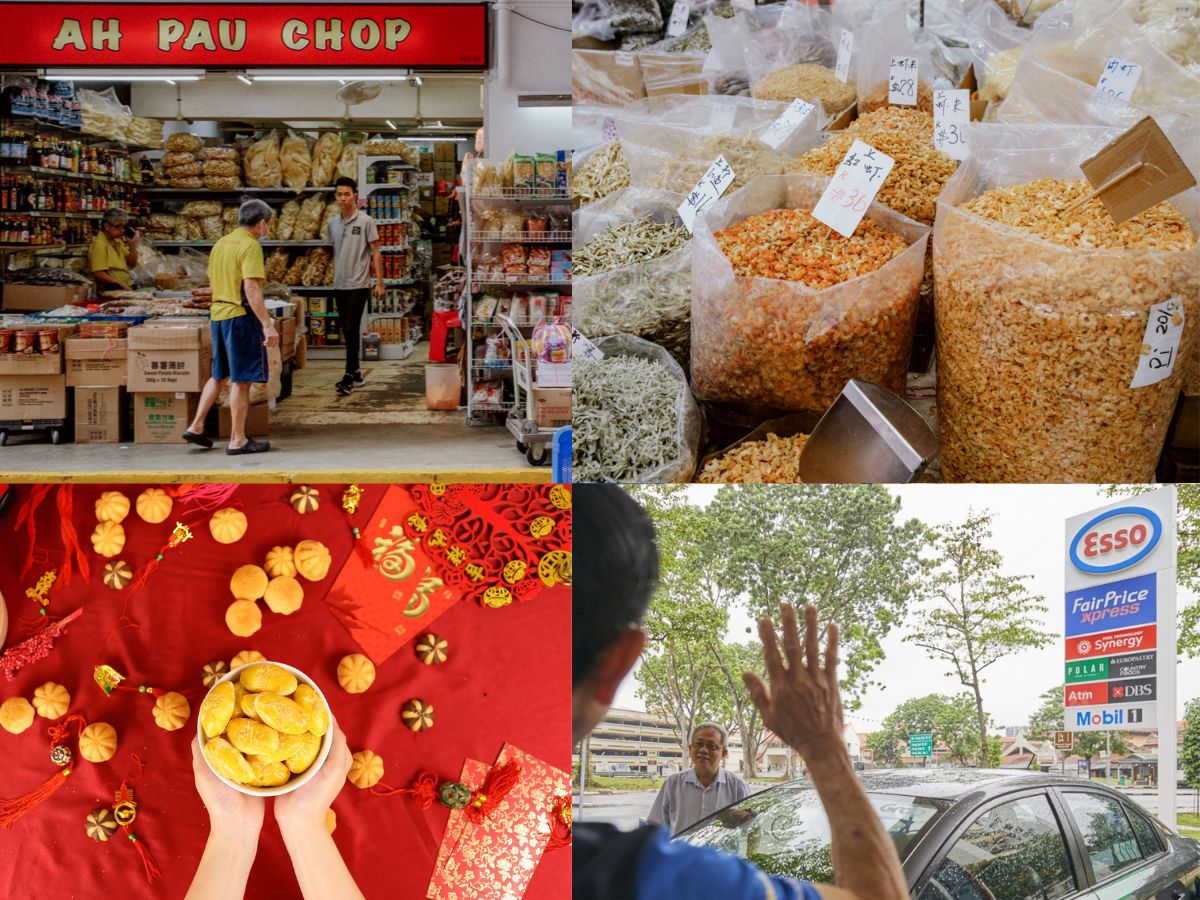 Chinese New Year is a time of good cheer, with plenty of families bustling about trying to get their homes in tip-top shape for visiting relatives and friends. 
While the mood is generally upbeat and festive, it can get pretty frantic, especially when there's too little time and tons to be done.
If you've just a day to complete your last-minute Chinese New Year errands, don't fret. 
Here's our recommendation for the best route to take so you're covered on all fronts from goodies to groceries — with a car wash to boot.
Don't forget to arm yourself with your Esso Smiles card, because achieving best-value deals during this period is important — crucial, in fact.
1. Ding Bakery 
Az@Paya Lebar, 03-13, 140 Paya Lebar Road
Open: Monday to Sunday (11am to 7pm)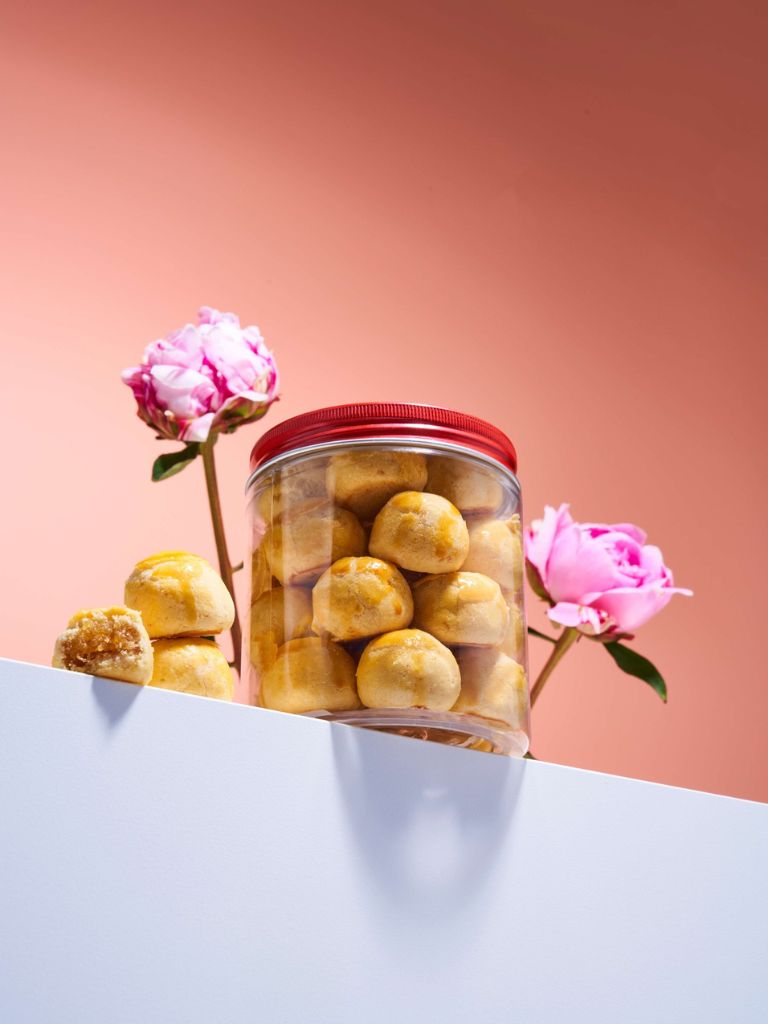 The first order of business: Stocking up on traditional snacks and goodies. No home's Chinese New Year-ready without an array of mouthwatering cookies and light bites for guests to munch on while shooting the breeze.
Start at Ding Bakery. Originally a small family business from Muar, Johor, it has since expanded to other parts of Malaysia and Singapore. All the goodies are handmade and baked fresh in Muar every morning, before they are packed and transported to Singapore on the same day. 
The best part about the bakery is that you can head to its store to sample the goodies before making your purchase. 
Not to be missed are its melt-in-your-mouth pineapple tarts that taste exactly like how grandma makes them. The tart balls (from S$38.10) are available in several flavours, such as matcha, pandan and charcoal.
What to order: Premium melt-in-your-mouth pineapple tart balls (S$38.10), melt-in-your-mouth kueh bangkit (S$33), Nyonya pineapple tarts (S$33.16)
2. Pitstop: Esso MacPherson
110/114 MacPherson Road
Open: 24 hours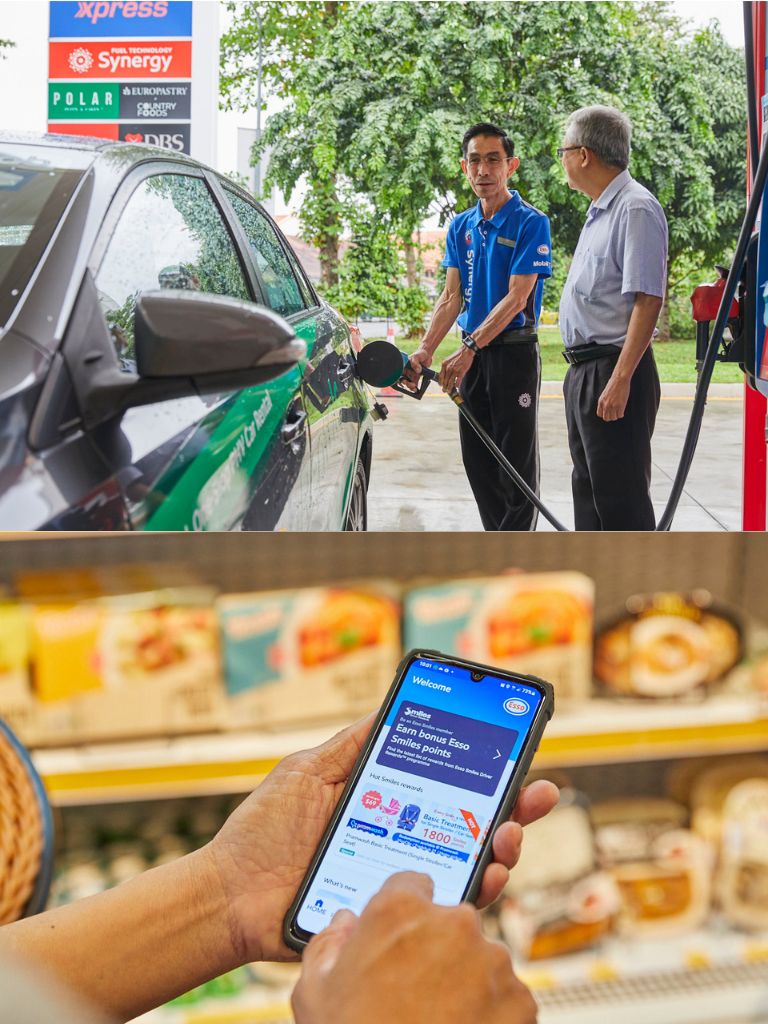 Before heading to the next spot, make a stop at the nearby Esso MacPherson to fuel up with Esso's Synergy Extra RON 95 fuel. With 20 per cent more additives than ordinary petrol, the Esso Synergy Extra RON 95 fuel cleans the engine while you're on-the-go, improving fuel economy and reducing corrosion of your engine so your errand runs are smoother. 
From Jan 9 to March 31, Smiles members who pump S$60 worth of Esso fuels will earn a chance to take part in the Esso Prosperity and Abundance Lucky Draw. The top prize is a year's supply of Esso fuel vouchers (worth S$4,800) or a year's supply of FairPrice vouchers (also worth S$4,800).
While you're at the Esso station, FairPrice Xpress is a great stop for some of your last-minute party needs, such as cans of abalone, drinks, nuts and chips. Save money and use your Esso Smiles card to redeem a New Moon Australia gift set or Skylight Australia gift set with 1,850 Esso Smiles points (valid till Feb 8). 
Here's a tip: You can redeem the same sets with fewer points when you use your Esso app. 
Esso Smiles members can also redeem a S$5 credit for use at the mart with 180 Smiles points. 
There will be more deals and promotions to take you into 2023 and beyond, so look out for them.
And before you leave, don't forget to withdraw cash from the ATM to fill those red packets!

3. Xishi Bakkwa
15 Woodlands Loop, 02-37
Open: Monday to Friday (10am to 5pm, but extended to 6pm until Jan 19 for the festive period), Saturday (10am to 1pm)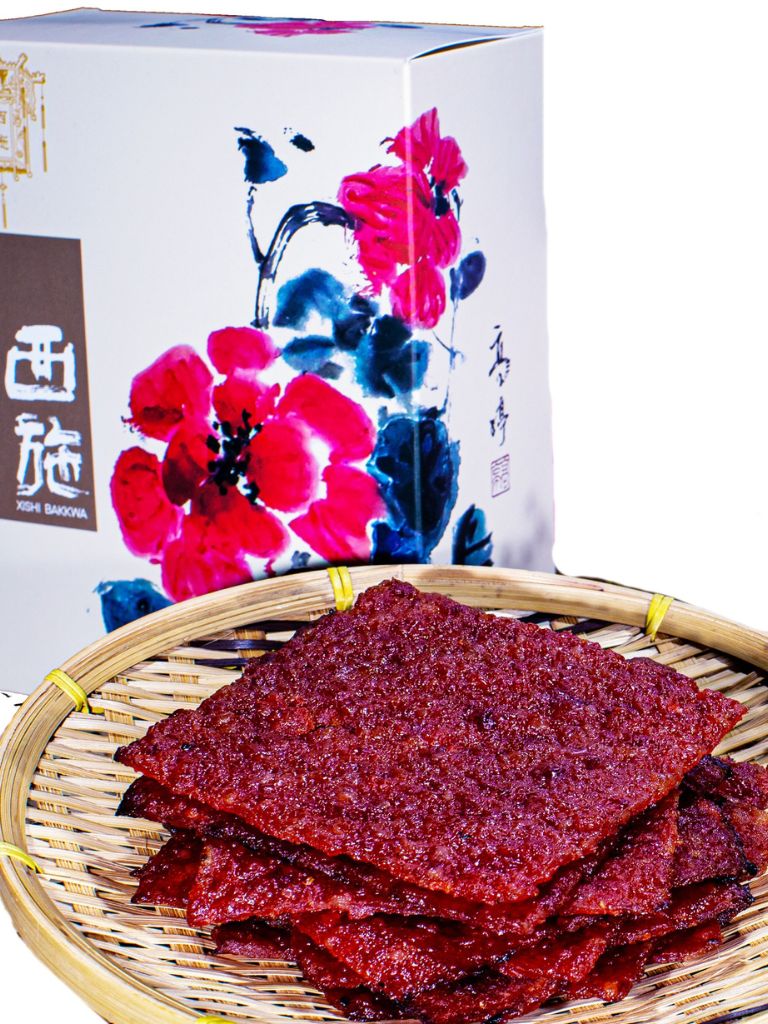 A symbol of good fortune and luck, bak kwa (dried sweet barbecued meat) is a mainstay of most Chinese New Year celebrations. Get yours from Xishi Bakkwa, a family-run business established in 1985. 
Its sweet meats, produced in a traditional charcoal smokehouse in Woodlands, are particularly aromatic. The original mincemeat bak kwa (from S$27) is an obvious choice, but if you're feeling adventurous, get the brand's more innovative flavours, such as the mala mincemeat bak kwa (S$29) and minced chicken seaweed sesame bak kwa (S$29).
What to order: Monascus red yeast sliced bak kwa (S$29), mushroom minced pork bak kwa (S$29), mala mincemeat bak kwa (S$29) and minced chicken seaweed sesame bak kwa (S$29)
4. Fassler Gourmet
46 Woodlands Terrace
Open: Monday to Friday (9am to 4.30pm), Saturday (9am to 12pm)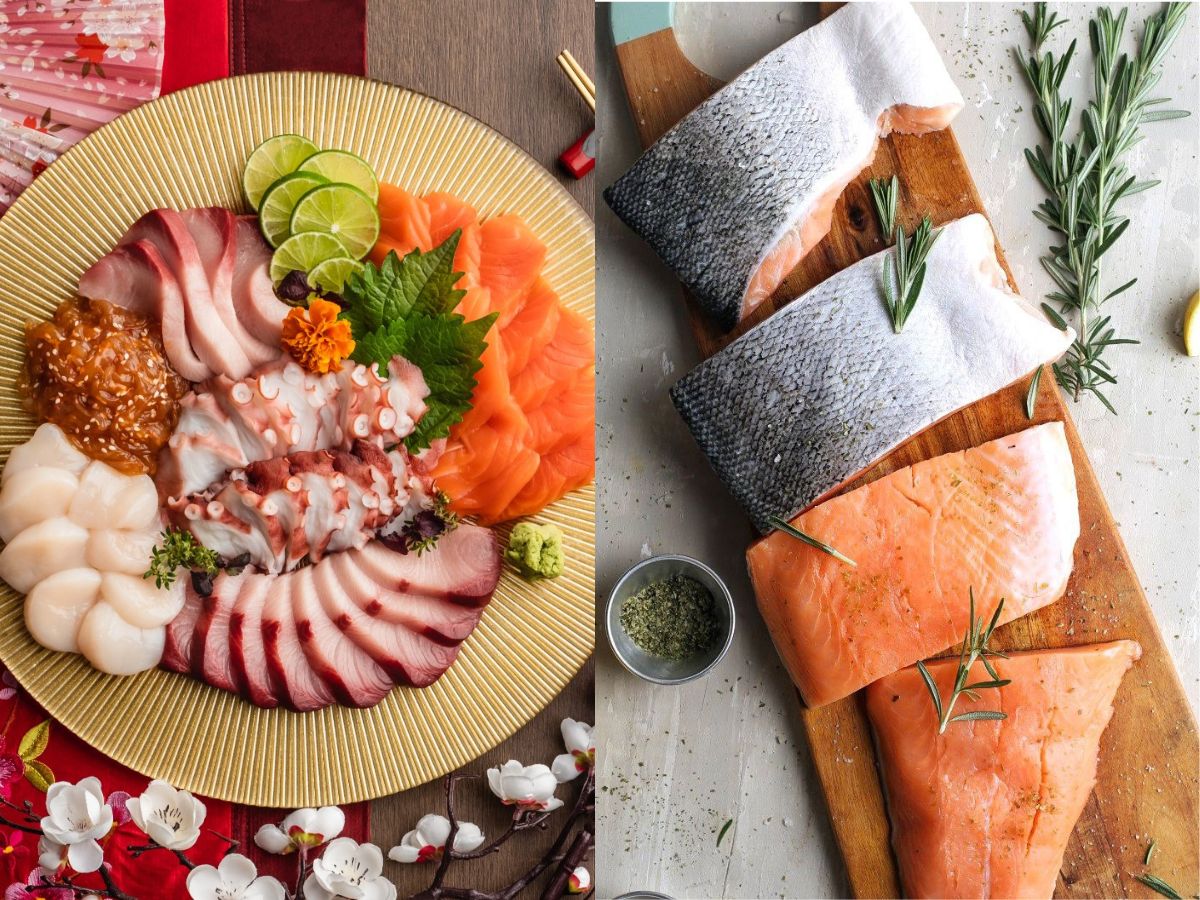 Now that your refreshments are settled, it's on to grocery shopping to stock up for that auspicious feast you're whipping up for the family. 
The Chinese have a saying "nian nian you yu" (enjoying abundance every year), so you can't go wrong serving a variety of seafood.
Get your fresh and frozen seafood supplies from Fassler Gourmet, which has been around for more than 30 years.
Load up on items such as salmon, cod, barramundi, scallops and prawns as well as sashimi. Fassler also offers festive platters, soups and ready-to-cook meals.
What to order: Salmon fillet (S$39.30 for four or five pieces), sashimi moriawase platter (S$105), seafood chowder (S$7.30), smoked salmon (S$7.95)

5. Victoria Wholesale Centre
101 Kallang Avenue
Open: Monday to Saturday (9am to 6pm)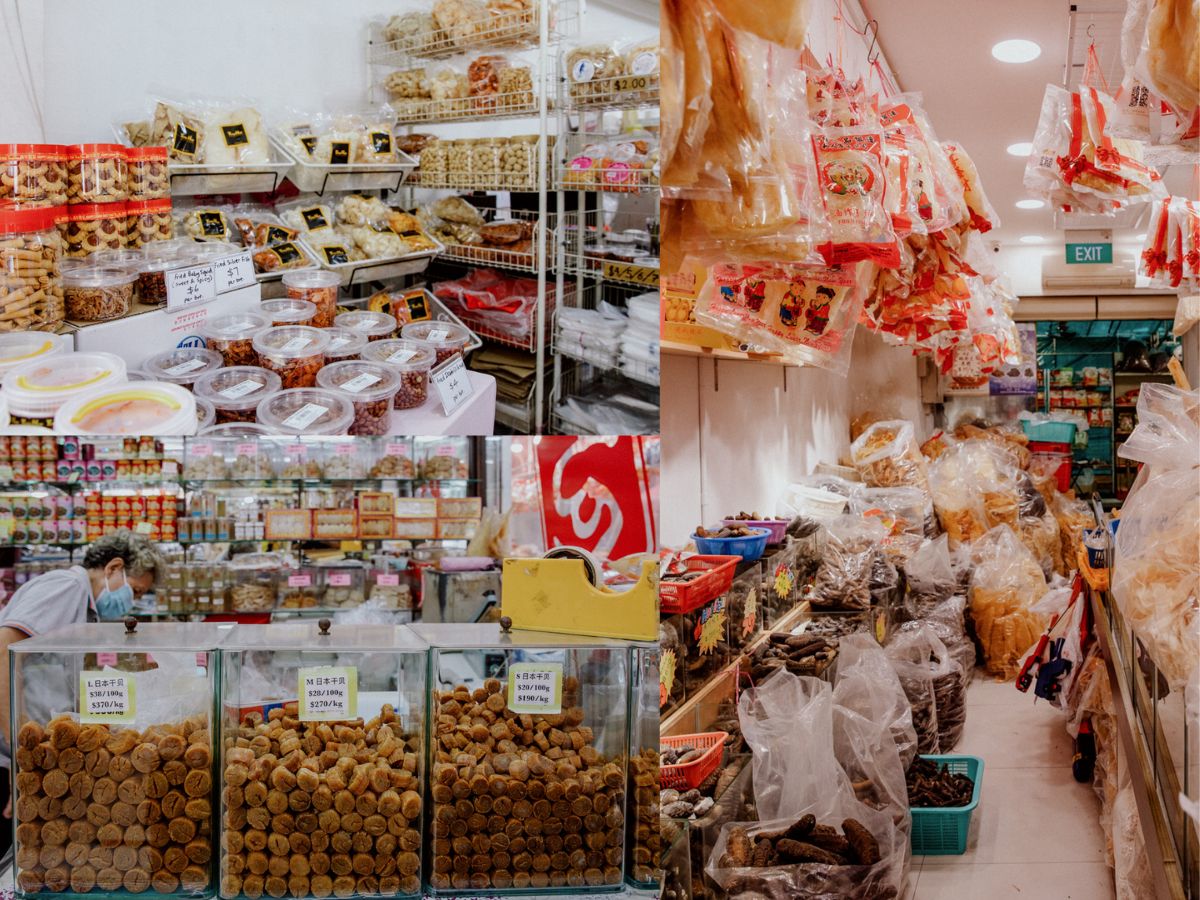 A one-stop shop for dried provisions, the first floor of Victoria Wholesale Centre is a cacophony of sights and sounds. Here, you can find all manner of goods from dried prawns and scallops to fish maw, mushrooms, bird's nest, ikan bilis and lup cheong (sausages). 
Grab these in bulk by weight at wholesale prices to make luxurious tonic soups or Chinese New Year delicacies. There are also partyware and supplies to be had.
Here's a bonus: Drop by Yong Hup for assorted crackers, such as fish and prawn crackers, fish sticks and vegetable chips, to spice up your snack stash. 
What to order: Sweet and spicy tapioca with fried ikan bilis and peanuts (S$4), prawn crackers (S$4)

6. Pitstop: Esso Jalan Bukit Merah
2991 Jalan Bukit Merah
Open: Monday to Sunday (8am to 8pm) for Wash n' Run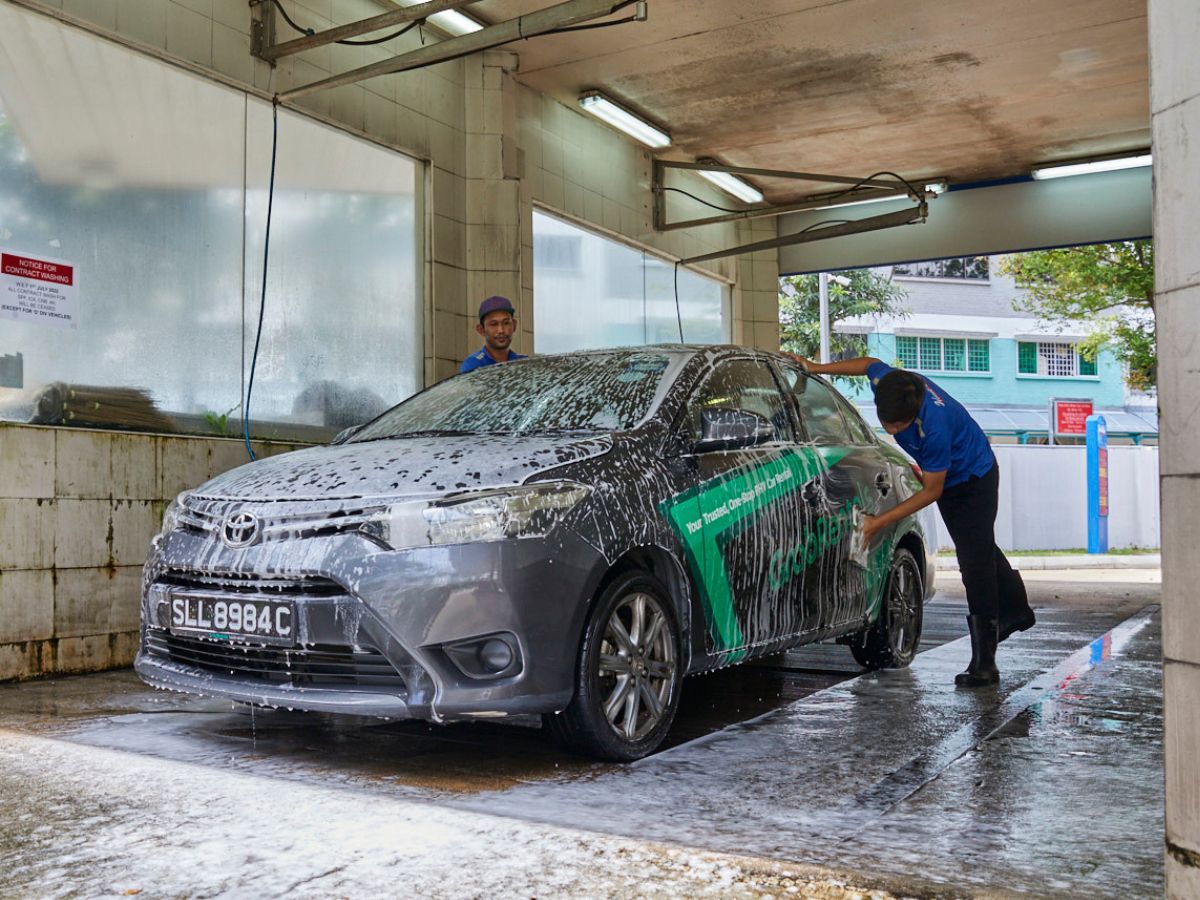 Don't forget to pop by an Esso Wash n' Run — a drive-in car wash — to give your car a thorough clean, and if you wish, a vacuum and wax. After all, a sparkling car signals a fresh start and a smooth ride ahead. 
For Smiles members, fire up your Esso app to redeem an instant foam wash for 250 Smiles points. It's applicable for a saloon car, an MPV or SUV, or a van. Your car is now ready for the new year! 

7. Fortune Court
31 Pagoda Street
Open: Monday to Sunday (11am to 3pm, 5.30pm to 10pm)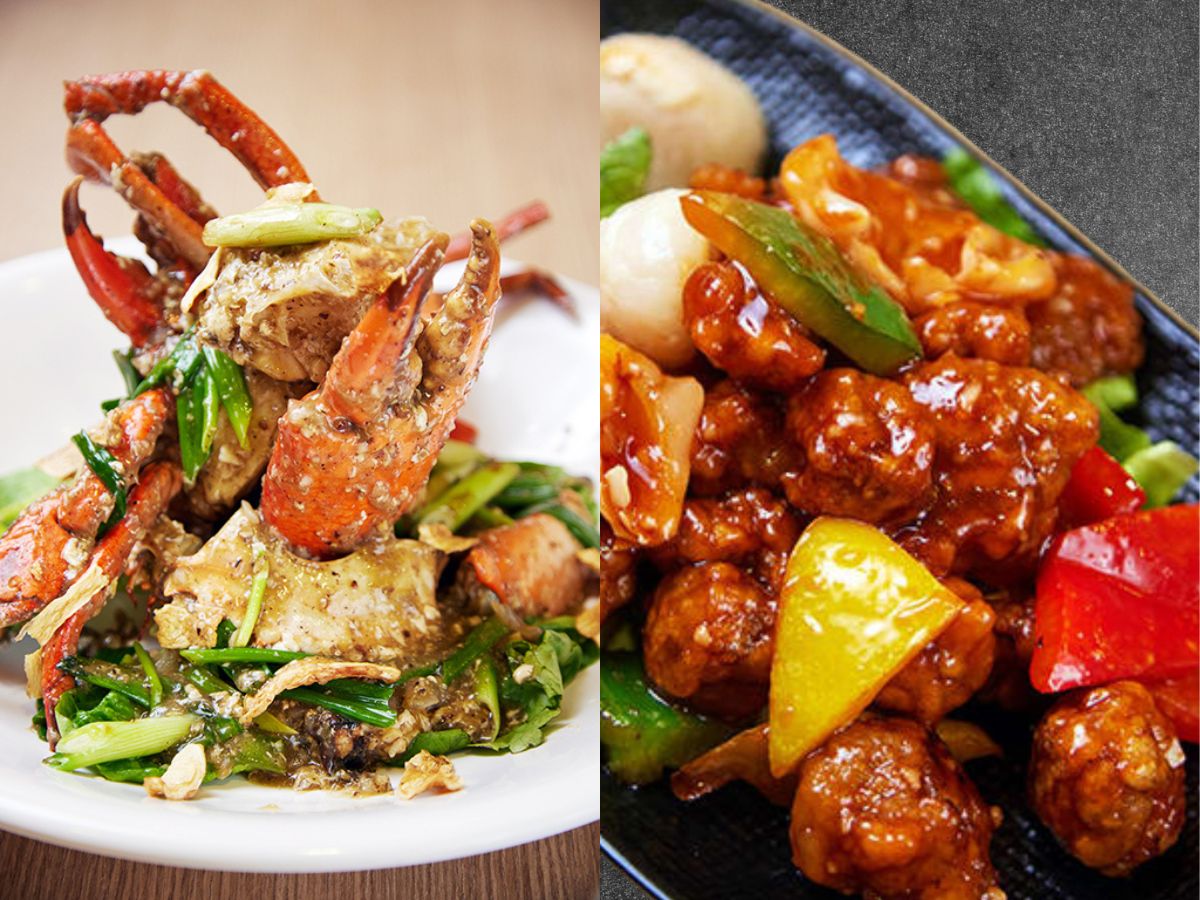 After a long day, you've finally made it to your last stop — a reunion-dinner celebration with the extended family!
Nestled in the heart of Chinatown, Fortune Court is a family-friendly restaurant by former staff from the Michelin Bib Gourmand-approved Peony Jade. The contemporary backdrop sets the stage for its menu of classic Cantonese dishes. The food here is comforting and familiar but elevated, with a focus on seafood.
You can't go wrong with its signature dishes such as Three-Cup Beef (from S$18.80) and white pepper crab (S$9 for every 100g). But a standout is the XO lobster ee fu noodles (S$52.80), featuring garlicky wok hei noodles topped with juicy crustacean meat. A worthy splurge for a festive occasion.
What to order: XO lobster ee fu noodles (S$52.80), lychee sweet-and-sour pork (from S$15.80)
Fassler Gourmet, Yong Hup and Fortune Court are on GrabFood and GrabMart. You can also book a ride to all the places mentioned in this guide.
This article was written in partnership with Esso. For other recommendations this Chinese New Year, check out our reunion-dinner guide and Ikea Singapore's rabbit buns.