Try rice-less kimbaps filled with egg or soba at Oni Kimbap at Aperia Mall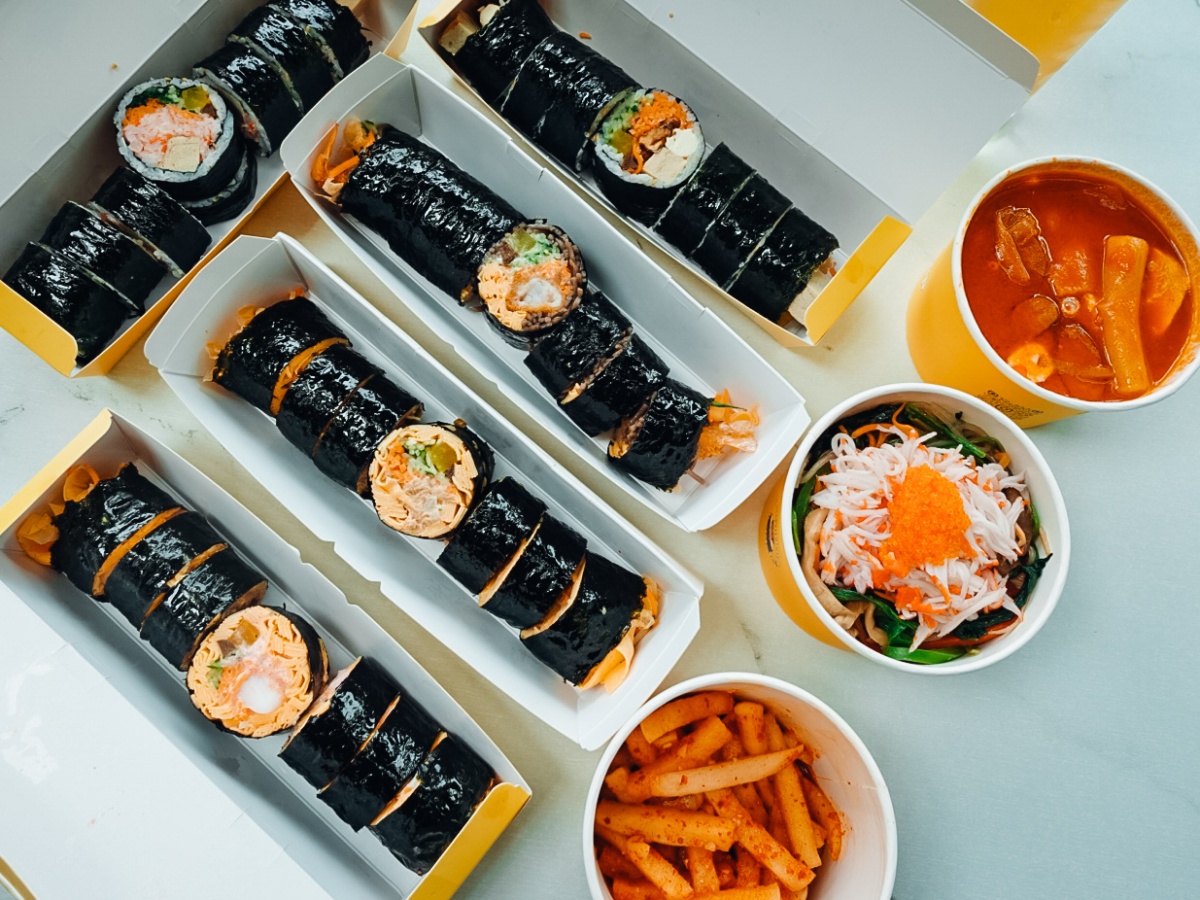 If you find yourself craving for a sesame-oil laden roll of kimbap after bingeing the latest Korean dramas on Netflix, good news — there's a new-ish kimbap option right in town. Known as Oni Kimbap, it offers a wide variety of the well-loved snack.
Beyond the usual rice-filled kimbaps, Oni Kimbap also serves up egg kimbaps, with shredded egg slices — instead of rice — for those of us who might prefer less carbs. 
They've also recently introduced soba kimbap for a limited time only. Yes, you read that right — noodles in a seaweed roll — and it's still in kimbap form, no less.
Oni Kimbap first began as a home-based business in July 2021. Its shop at Aperia Mall, a stone's throw from Lavender and Bendemeer MRT stations, opened in May 2023 and marks its first physical dine-in location. 
The shop's name is a nod to Esther Shin, 30, a native Korean who owns the brand with her Singaporean husband. Oni, or unni as it is more commonly romanised, is a Korean term typically used by a younger female to address an older female.
Despite having a dine-in location, Oni Kimbap still stays true to its home-based roots and continues to offer kimbap pre-orders, with delivery or a self pick-up option.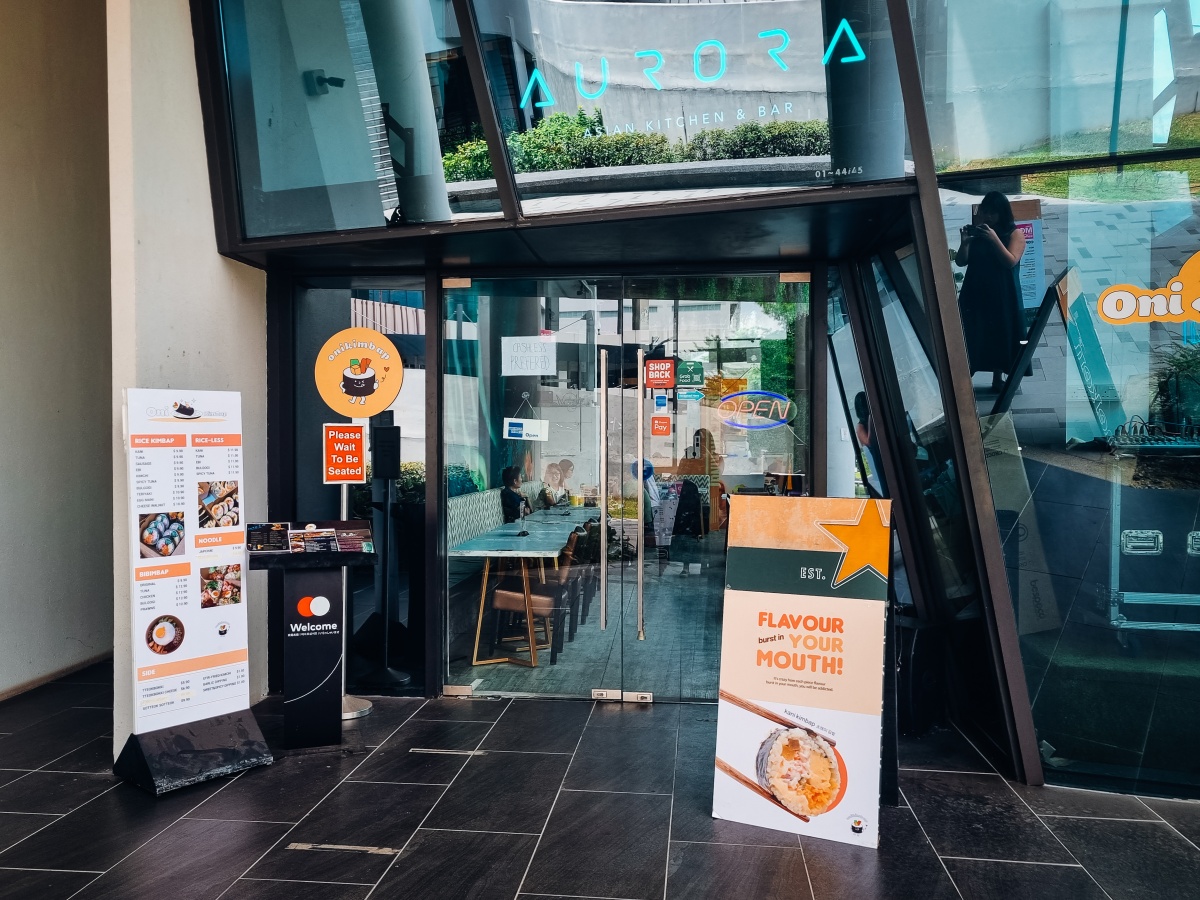 If you intend to head down to Aperia Mall, do note that Oni Kimbap shares a space with Aurora Asian Kitchen and Bar and that its entrance is located on the outside of the mall — on the right of the taxi stand, if you're opting to arrive by car. 
Shin's husband tells us that Oni Kimbap functions as a weekday dine-in pop-up. On weekends, it is self pick-up only, in part due to manpower constraints.
Oni Kimbap's menu
Even for a specialty kimbap store, Oni Kimbap's range of rice rolls is nothing short of extensive. 
When we visited in late August, we found a grand total of 19 different kimbap flavours — fifteen on its regular menu with a rice or egg base, and four new seasonal soba ones. 
This figure doesn't even include the four new mentaiko ones it has just introduced for September. 
If you find the number of kimbaps and its base permutations (rice, egg or soba?) overwhelming, here's what we recommend. 
For those gunning for the classic rice-based version, get its kani (crabstick) rice kimbap (S$9.90), a tried-and-tested best seller, and its cream cheese walnut rice kimbap (S$10.90). 
All of Oni's kimbaps come chock-full of ingredients and its kani kimbap is no different. 
Even though it comes with a fair amount of crabstick meat and mayonnaise, it doesn't feel overly cloying, perhaps owing to the generous amount of egg and crunchy vegetables in the roll. 
Now, cream cheese walnut isn't a regular flavour (not even in Korea), but the combination of sweetness from the caramelised walnuts and savoury from the cream cheese somehow works extremely well in this instance.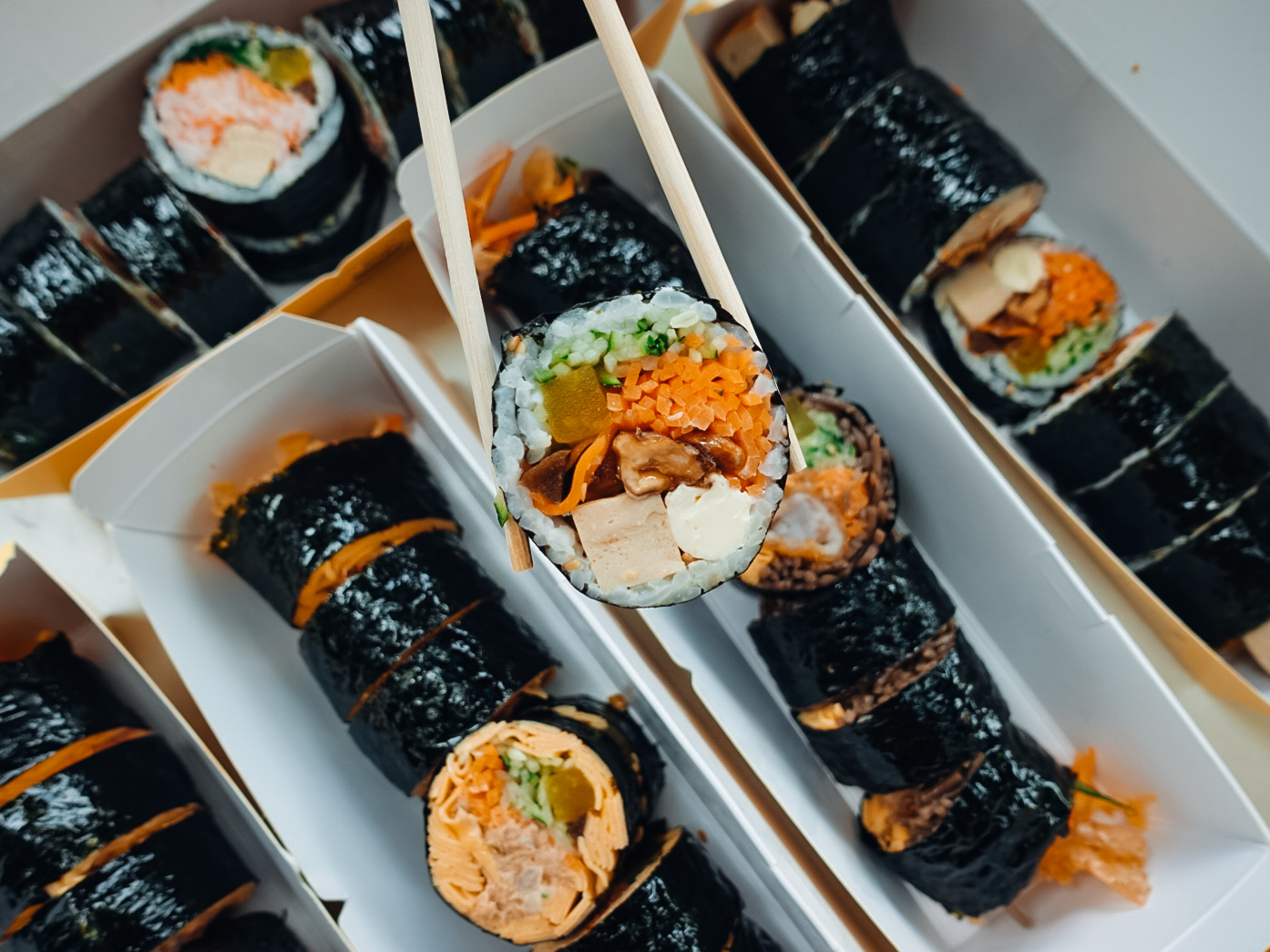 In fact, if we had to identify what makes Oni Kimbap stand out among the growing number of kimbap shops in Singapore, it is this walnut-cheese flavour and its wide variety of rice-less kimbaps. 
Its egg-based rice-less kimbaps — tuna, kani, bulgogi (beef), spicy tuna, sausage and teriyaki (from S$11.90) — are also apparently very popular among carb-conscious office-workers in the area.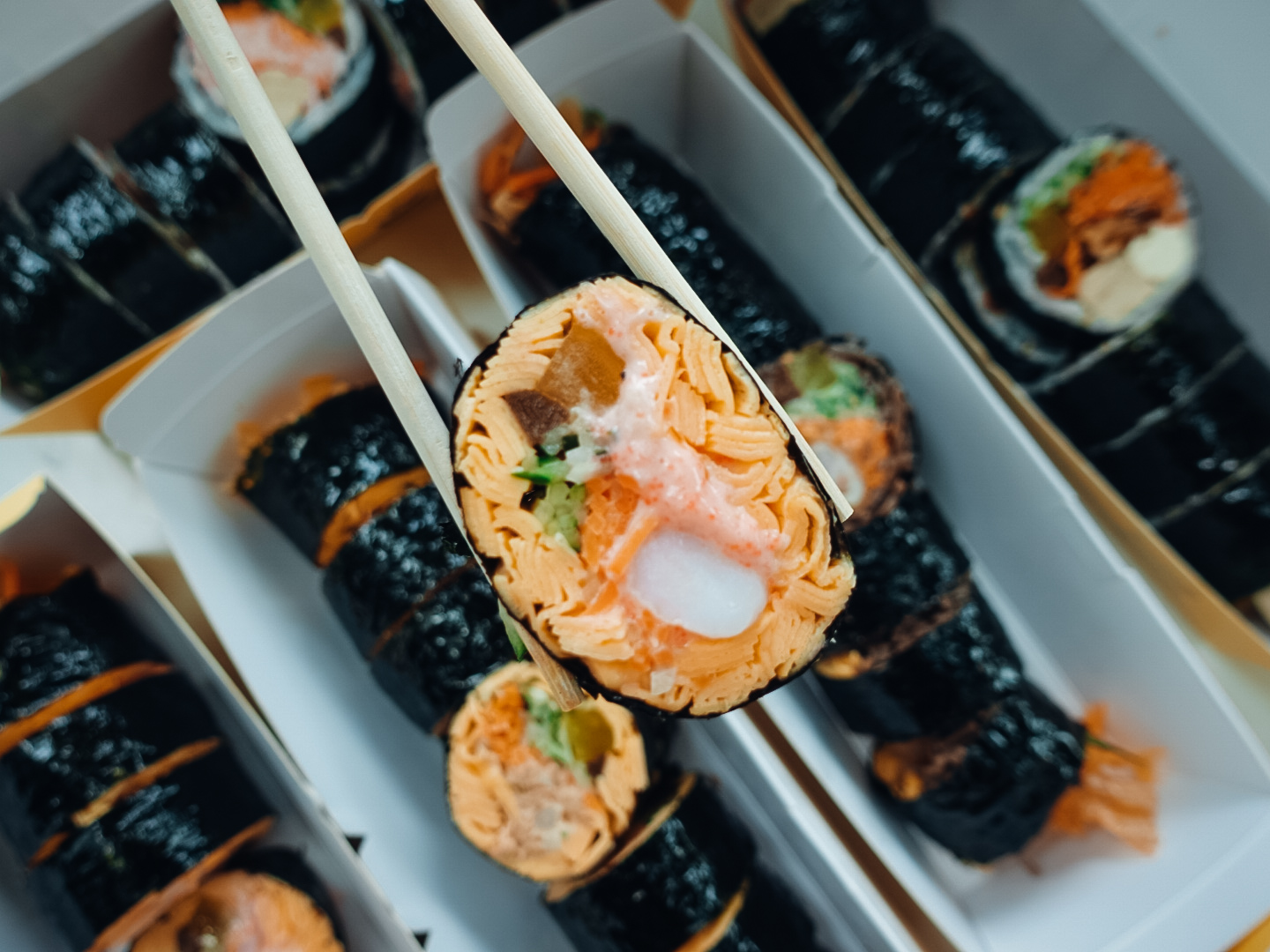 But we personally preferred its seasonal soba kimbaps, which come in kani, ebi (prawn), luncheon meat and teriyaki chicken (from S$12.90), as the al dente soba noodles provided more bite compared to the shredded egg.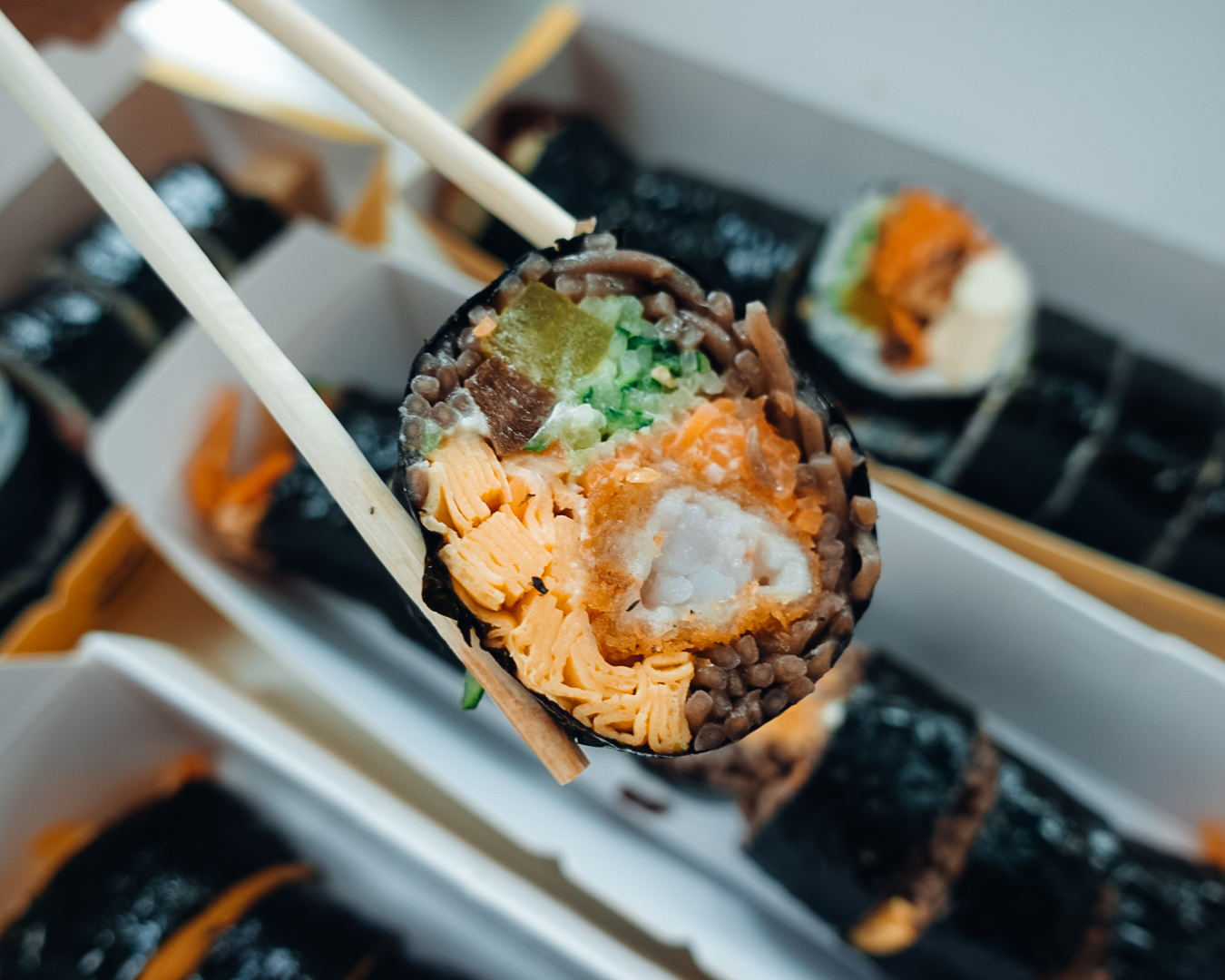 Another thing Oni Kimbap does differently is that it also offers dipping sauces alongside its kimbaps. Choose from stir-fried kimchi (S$1.50), garlic mayo, or sweet and spicy sauces (both at S$1 each), to go with your choice of kimbap. 
Or you can order spicy rice cakes or tteokbokki (S$5.90) and dip your kimbap into the tteokbokki gravy just like how the Koreans have it.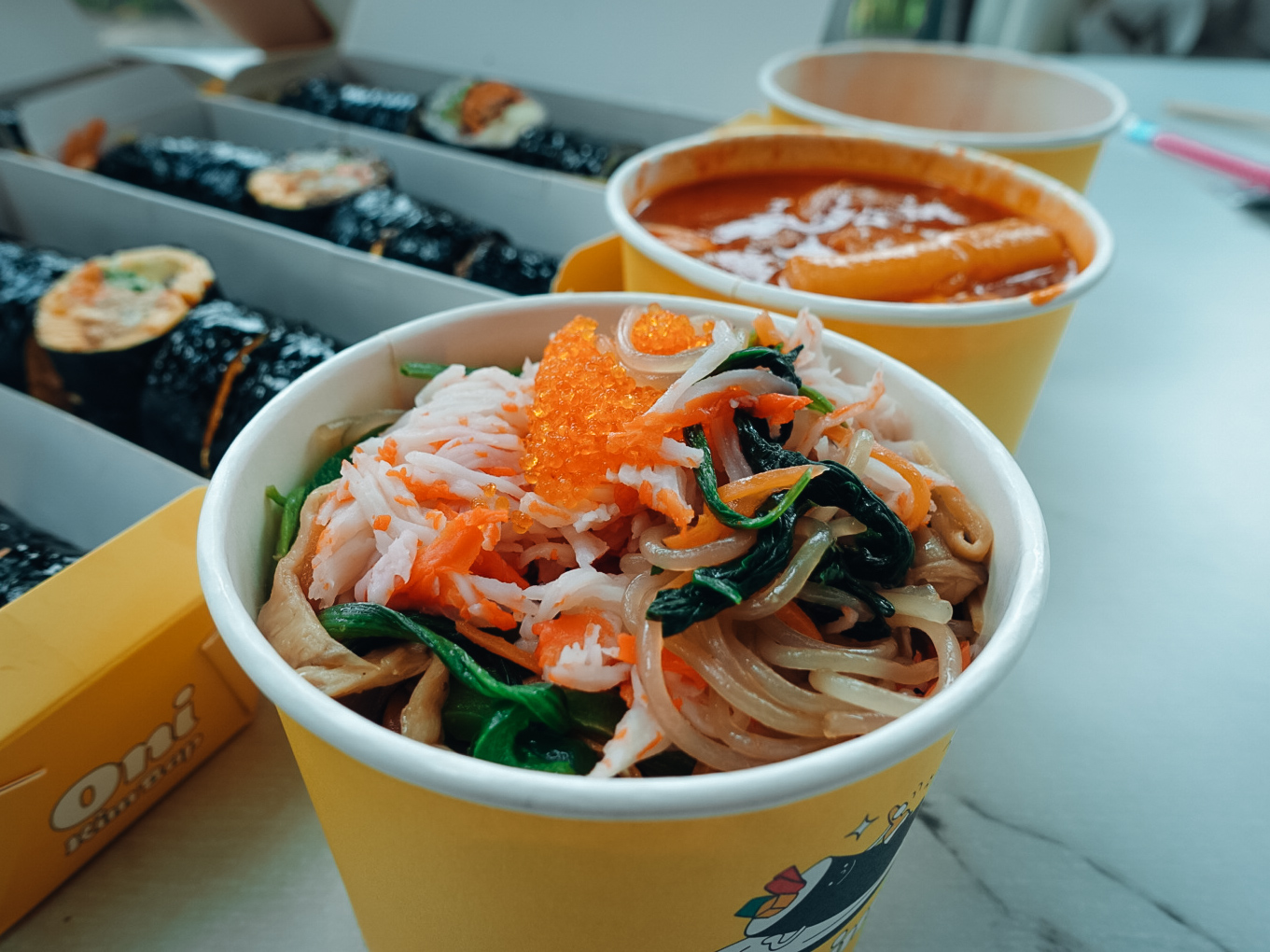 Oni Kimbap also has other mains like bibimbap (from $9.90), and japchae — traditional Korean noodles (S$9.90) on its menu. 
But if we're being perfectly honest, just head straight for the kimbaps. That's where Oni Kimbap truly excels, whether it has rice, soba or egg. We're definitely keeping our eyes peeled for what Oni Kimbap is going to put in their kimbaps next! 
For more ideas on what to eat, check out our ultimate Tanjong Pagar food guide or grab some pizzas to go from these places. 
You can book a ride to Oni Kimbap at Aperia Mall. 
Do explore the new GrabFood Dine-in service for awesome deals.
Aperia Mall, 01-44, 12 Kallang Avenue
Nearest MRT station: Kallang and Bendemeer
Open: Monday to Friday (11.30am to 2.30pm)
Aperia Mall, 01-44, 12 Kallang Avenue
Nearest MRT station: Kallang and Bendemeer
Open: Monday to Friday (11.30am to 2.30pm)
---