Ought Coffee: Pay as you wish at this coffee cart in Orchard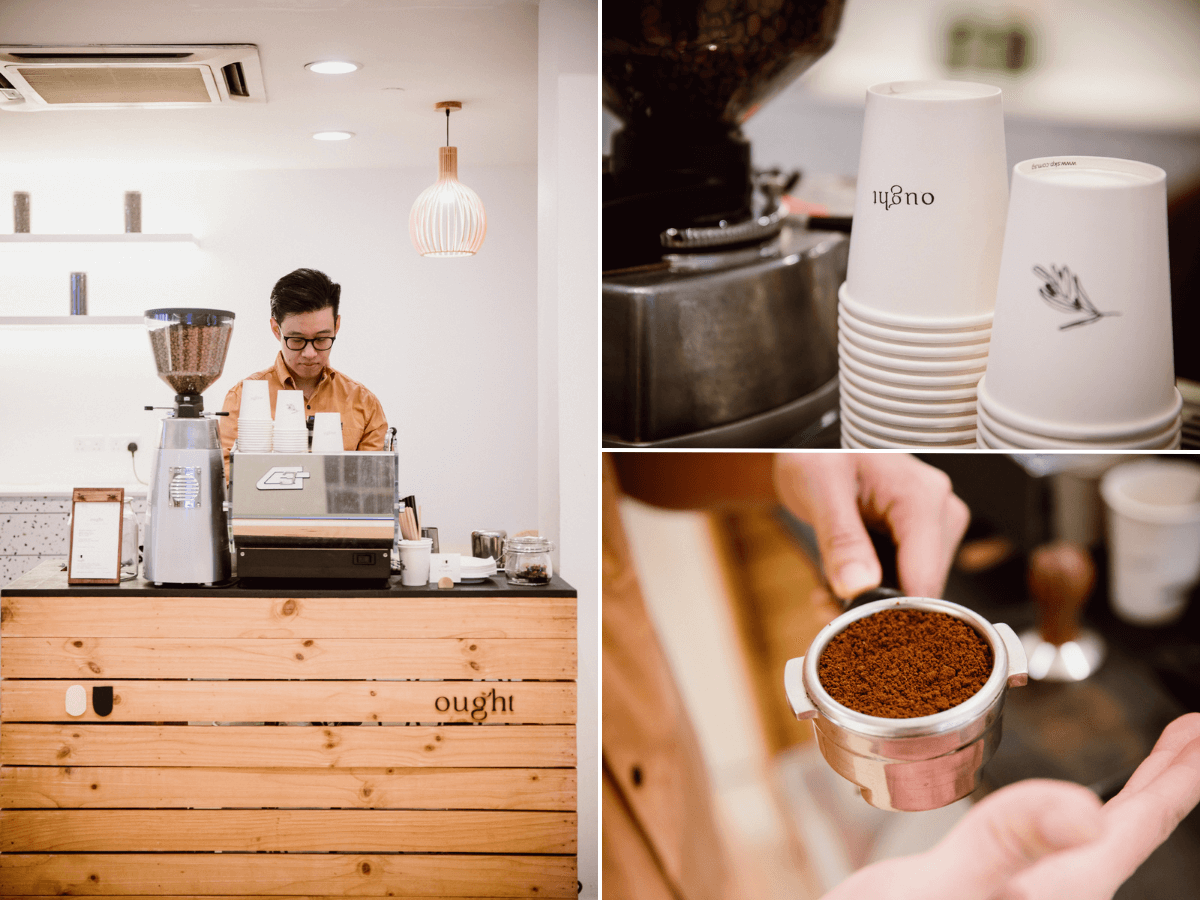 Ought Coffee is a pay-as-you-wish coffee cart that's been serving up freshly brewed gourmet coffee since February
Customers are invited to pay what they think their cup of coffee is worth
Behind the counter are Jared Tan, 34, and Glen Ho, 35, the duo behind Prodigal Roasters, Gather the Misfits and Lowercase
There's a wonderful aroma of coffee and freshly ground beans in the lobby of the YMCA headquarters on Orchard Road.
In the corner, you'll spy Ought Coffee, a small cart tucked behind a pillar. 
On the menu: Gourmet coffee brewed on the spot by an experienced barista.
But unlike your usual cafe hangout, paper cups are the norm here — take your drink to-go or have a seat on one of the many comfy lounge chairs in the building's lobby.
And when it comes to paying for your cuppa, it's not a simple tap-and-go. There's a glass jar for cash, and a recently added QR code for PayNow.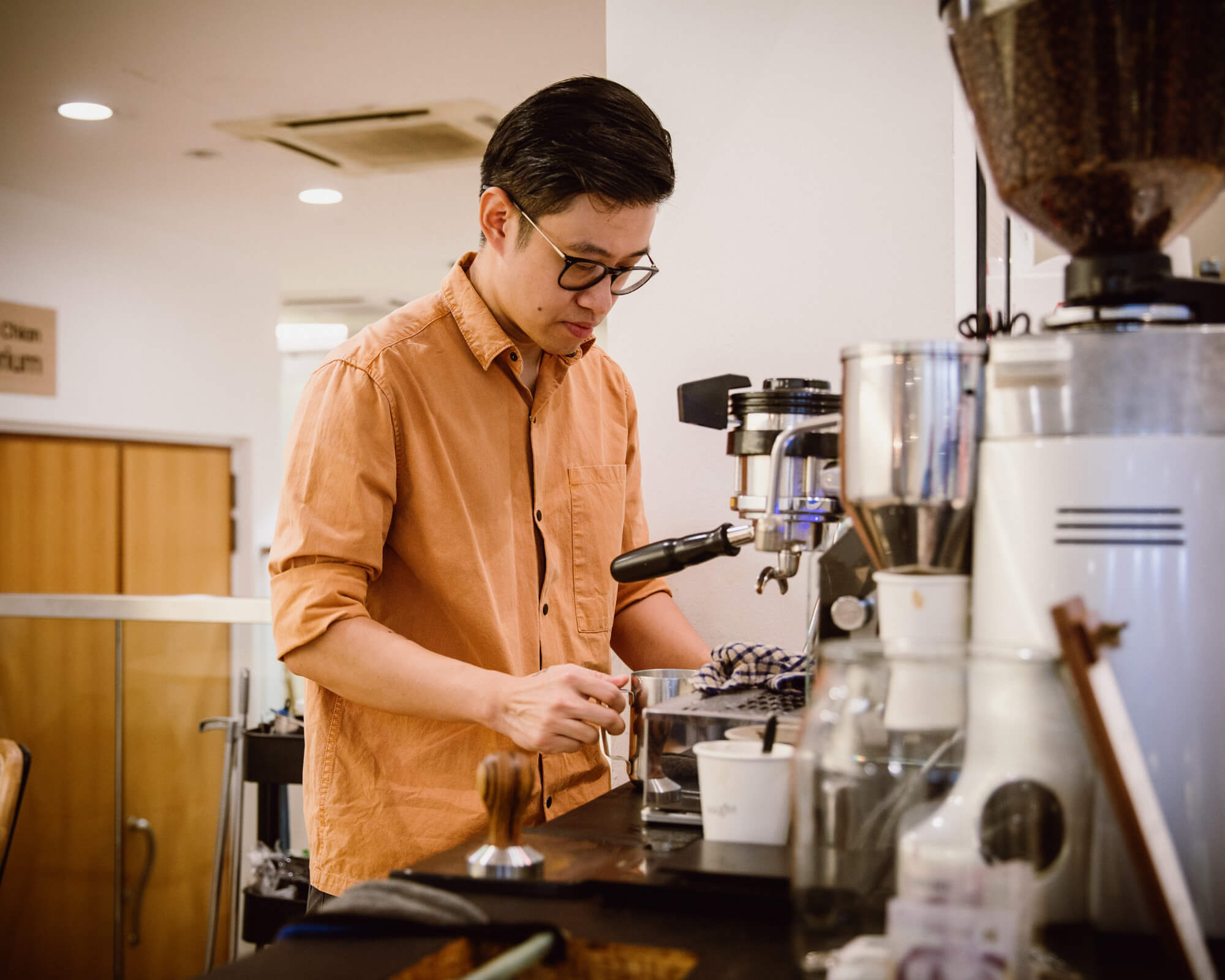 Its owners, Jared Tan, 34, and Glen Ho, 35, invite customers to pay as they wish. That means you contribute what you believe your cup of coffee is worth. 
You can also pay it forward, anonymously putting extra funds towards a cuppa for someone else who's unable to afford it — a practice known in Western countries as a "suspended coffee".
How it began
Tan and Ho — who also own Prodigal Roasters, and cafes Lowercase and Gather the Misfits — worked with some friends at the YMCA to set up the cart.
The original idea was to serve coffee to YMCA's stream of visitors — tourists staying at the hotel on its premises, those using its event facilities and churchgoers on Sundays.
Says Tan: "The pay-as-you-wish concept was something we wanted to try, because we wanted to change certain mindsets."
It's common for Singaporeans to hunt for the best deals around, especially in the F&B space. 
But Ought hopes to encourage more people to pay the full amount if they can, or more important, to pass it on to those who may not be able to afford it.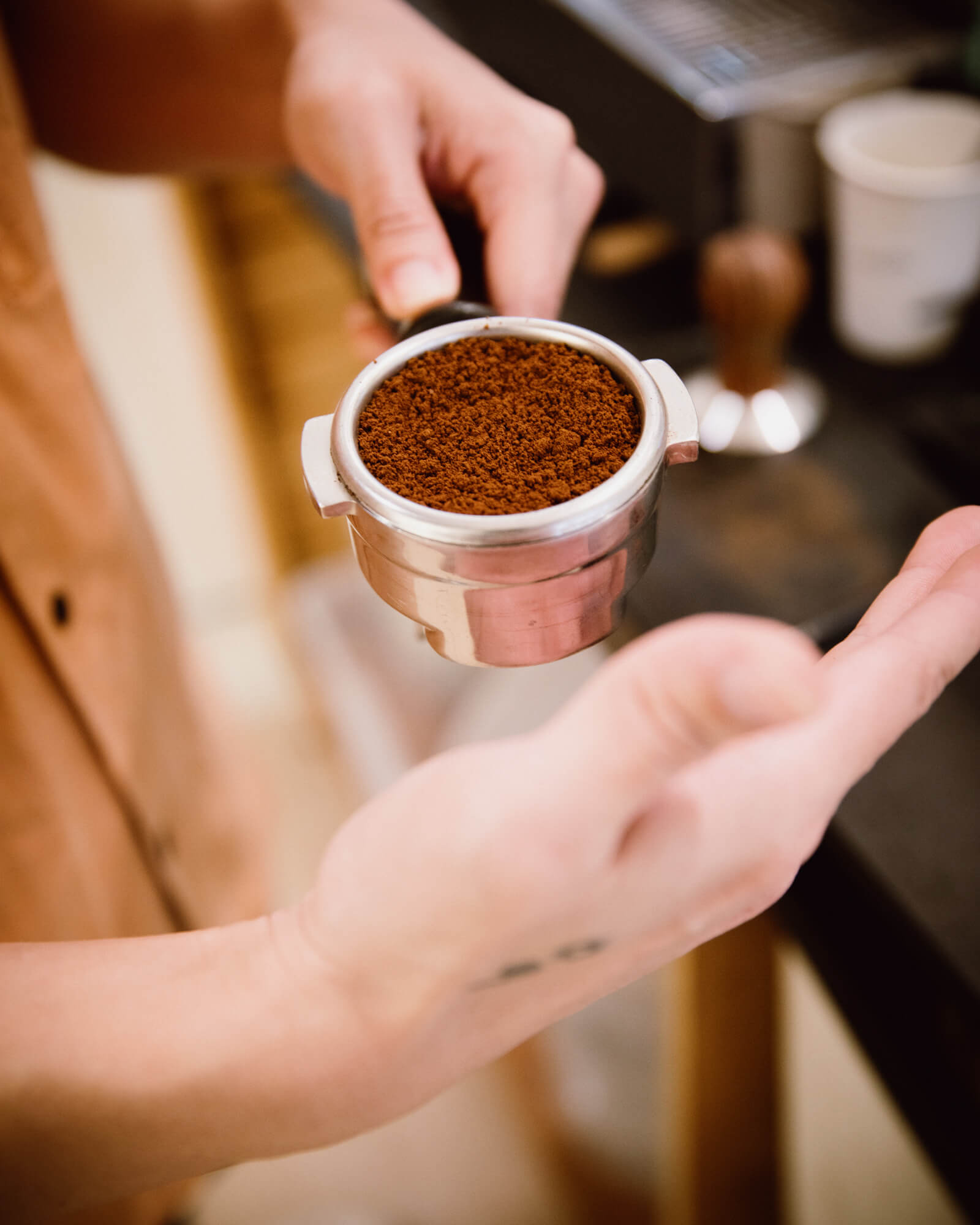 They previously trialled the concept at Lowercase cafe, on the grounds of Lasalle College of the Arts.
"Our machine just stopped working for the day, so we decided to say 'okay, why don't we try this pay-as-you-wish thing? You can pay by cash or PayNow'," he recalls. 
"Surprisingly, we had a lot of students come in on that day. It was quite interesting, because even though we didn't set a price, people willingly paid."
Many students paid S$1 to S$3, while others paid more, around S$10. (The usual price for a coffee at Lowercase — and many other cafes like it — ranges from S$5 to S$7.)
"The (extra money comes) from people who can afford it, or usually those who aren't from Singapore — tourists or lecturers, especially from countries like Australia, the UK and America."
Pay as you wish
With this payment style now permanently in place at Ought, how has the public responded?
"People think it's very weird that we're doing this, like it doesn't make sense. A lot of them ask us: 'Do you earn money from this?'" 
"I just say 'I don't know!'," says Tan. "Nothing makes sense, but we just want to give. That's the theme around this cart."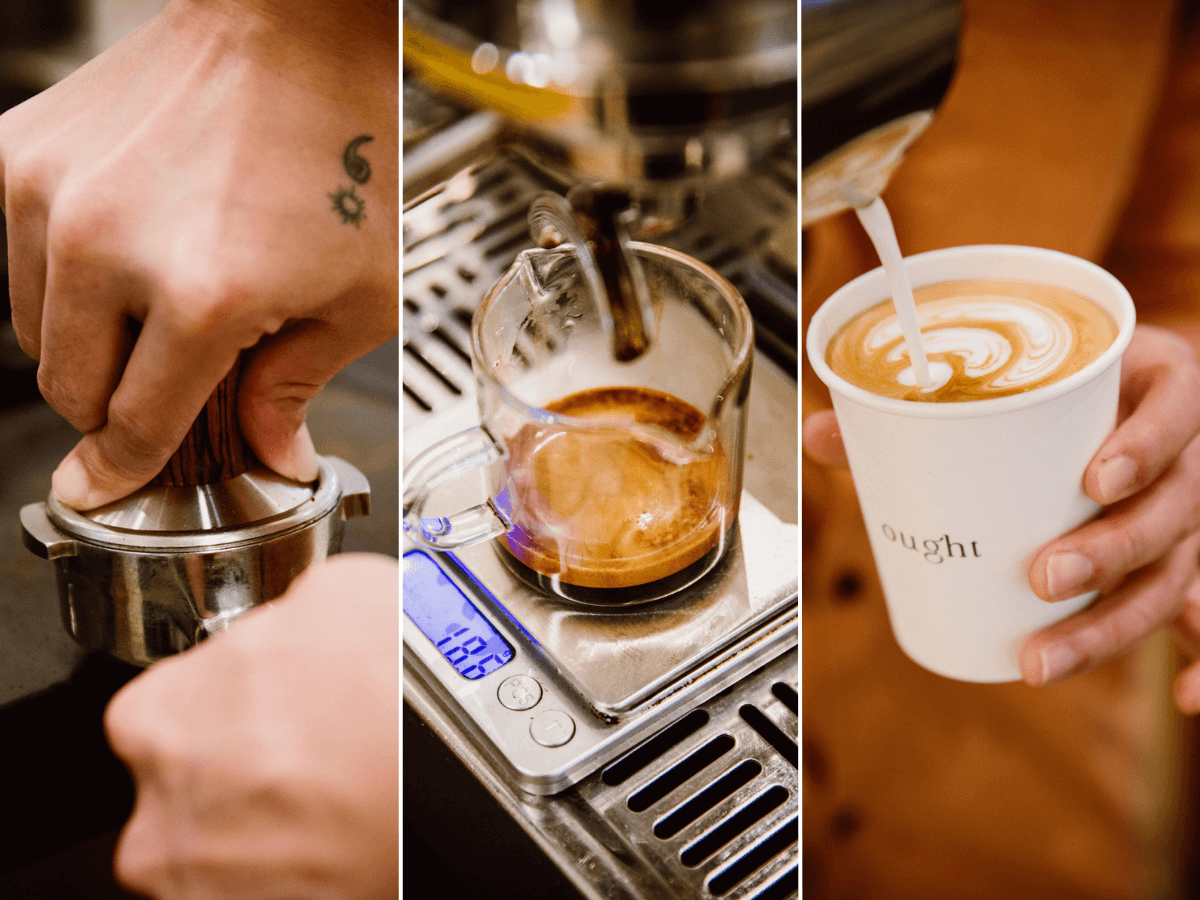 It's also been a social experiment of sorts.
The very action of carrying cash and putting it into a jar has been quite novel for Ought's customers. Singaporeans are used to cashless payments and the tipping culture is not common here. 
"The highest we've gotten is S$20. There was this guy who stood here for a really long time talking to us — he put in that amount for a cup of tea."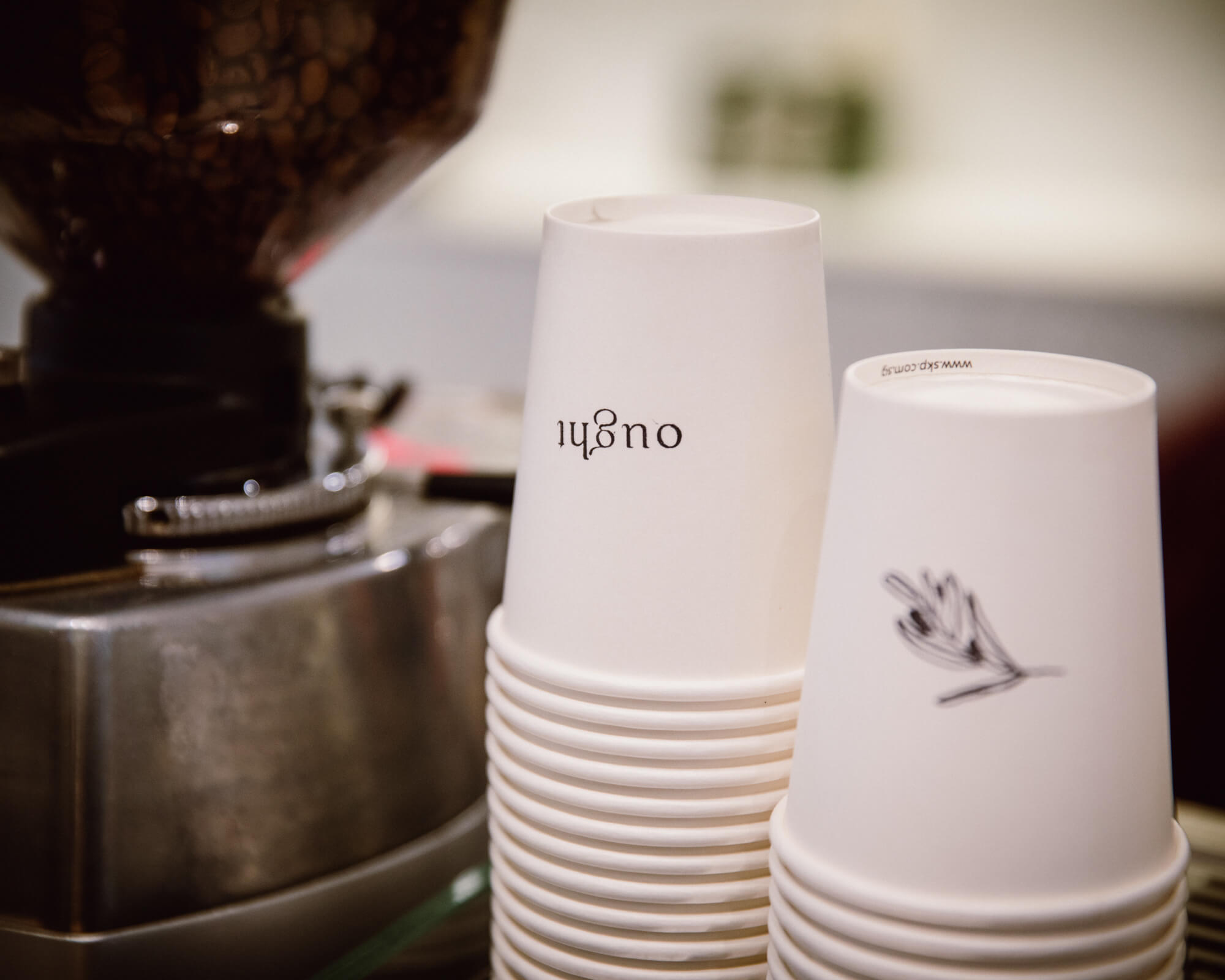 Some customers don't carry cash at all. "We usually say: 'You can grab your coffee, no worries. If you're back another day, you can drop it in if you have it'," says Tan.
Ought has since added a QR code for PayNow payments.
"A few regulars that we see are willing to pay, because they know the value. If they have extra, they don't mind putting in extra. So I guess we are effecting change a little bit," says Tan. 
By contrast, Ought also sees customers who compare the cuppas to kopi at a kopitiam, and think a dollar or two would suffice. 
Despite Ought's laissez-faire payment model, there are costs to cover. 
Tan says this varies from day to day, depending on the number of cups sold. Naturally, more cups sold mean lower costs.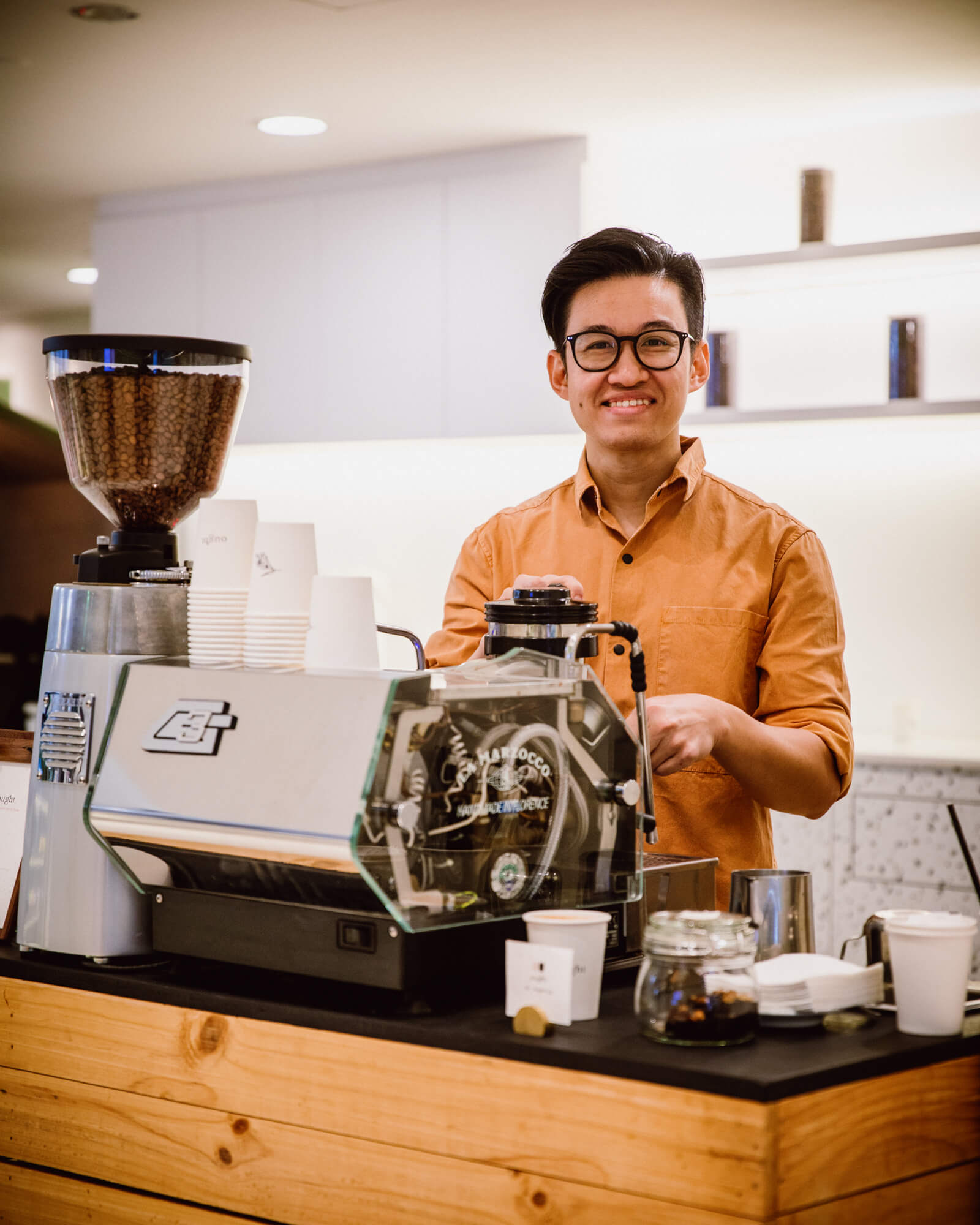 The cart serves about 30 cups each day, with more on Sundays, but traffic is generally light.
For now, the takings don't cover the costs, says Tan. But he and Ho consider it part of their tithe — the Christian practice of giving back a portion of one's income to the church or community.
The brews
The set-up is what it is — a mobile coffee cart on wheels and, admittedly, no-frills — which means that it doesn't have the full works you'd usually see in a standard cafe.
Ought makes its ice in a small chest freezer behind it, and the wooden cart conceals troughs for the espresso machine's water source and drainage.
"We start everything from scratch every day. We need to get water — enough to run for the whole day," says Tan, a former engineer.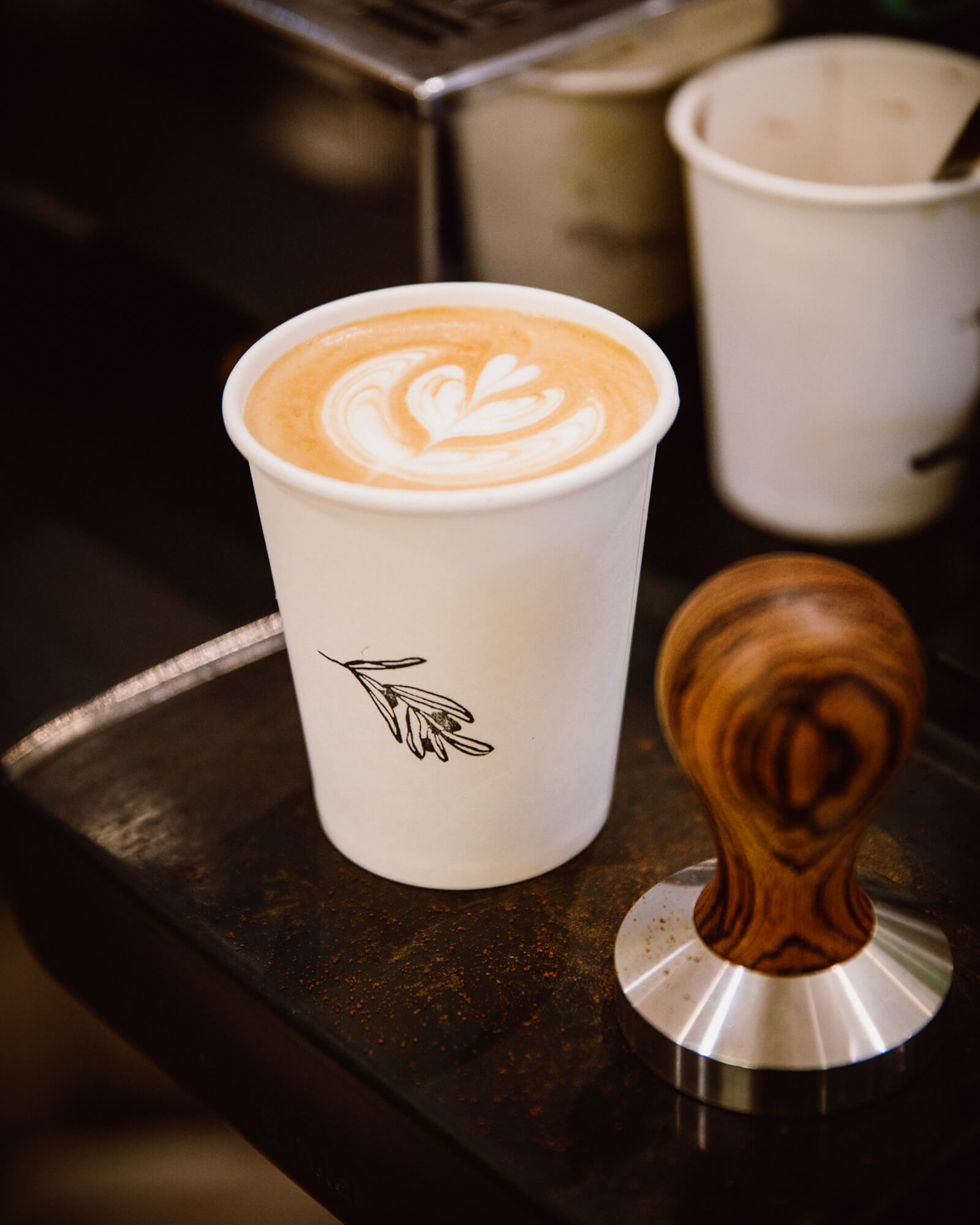 The machine is a portable one that makes a good cup of coffee but is limited by the number of cups it can produce in a short time. "It will heat up and we just need to wait for it to cool down," he adds.
Nonetheless, the coffee is solid, with beans roasted in-house by Prodigal Roasters — also owned by Tan and Ho. Hot white coffee is Ought's bestseller, and there are iced and oat-milk options available, too.
Ought Coffee will be at the YMCA at least until June — for now.
YMCA, Level 1 lobby, 1 Orchard Road
Nearest MRT station: Dhoby Ghaut
Opens: Tuesdays to Sundays (8.30am to 4.30pm)
YMCA, Level 1 lobby, 1 Orchard Road
Nearest MRT station: Dhoby Ghaut
Opens: Tuesdays to Sundays (8.30am to 4.30pm)